Dreamy Fall Wedding at The Harper Event Venue | Jeff + Claire
INTRODUCING THE NEW MR & MRS BONICKY ✨

It is way too hard to put this day into words on a blog. I'm so glad a photo speaks a thousand words because I have about a million to share, and I'll let them do the storytelling for me. 🙃
From my initial phone call with Claire, where we realized we were both raised in upstate NY, loved animals (particularly bonded over my ducks), and many other things – it was so obvious that Jeff and Claire were the perfect #rosiecouple. I'm just feeling all the feels as we're here now – WRITING about their wedding day that already happened. Once they were officially booked, Claire and I met for coffee at Churn to plan out their day-of timeline. I had had a CRAZY morning leading up to it, was running late, flew in like pure chaos and there I found a happy, beyond gracious Claire, just happy I was there and excited to plan out the details. For their engagement session, Claire begged that I bring my husband along so that they could meet him and since our husbands are in similar lines of work, we all bonded immediately. (( Or maybe we bonded over our love for fall mimosas?! We don't really know 😂))
After that, it was just a painfully slow countdown to October 9th, 2022 – the day we celebrated these two becoming HUSBAND AND WIFE.
Jeff and Claire are, as many people said, just truly perfect for each other. They are two of the most stupidly joyful, genuine, and in-love humans you'll find. I love their love for each other and loved getting to see it in all the little & big ways throughout the day. Jeff and Claire were surrounded by all the best people all day long. I felt like I was just welcomed in as an honorary part of the fam and it was my favorite. Claire's parents are two of the kindest people you'll meet and they are such a prime example of what parents should be. Their love for their girls and now their two son-in-laws runs deep and truly make up just the best family.
I can't not talk about the incredible vendor team we served alongside of this past Sunday. Everyone went above and beyond and played a huge role in the seamlessness of their wedding day. Thank you to Natasha and her team at The Harper Event Venue for all their hard work getting the venue ready and then coordinating the day, the decorations, and all the people. They are our favorite coordinating team to work with and they make everything so easy. Terri from Meant to Bee deserves a HUGE shout out for the insanely gorgeous florals. Claire told Terri that she trusted her to just do whatever, and WOW. Fall florals are my favorite and Terri designed just the perfect arrangements to compliment Claire's day. THANK YOU to Allison + Amy (who probably had the earliest start to their day out of all of us) for doing such a STUNNING job on the girls hair and make up. Vince with Erie Encore knew how to throw a party and keep the dance floor moving! And to all the other vendors – truly thank you for playing such an important role in making all of Jeff and Claire's dreams come true.
Jeff & Claire – we love you something fierce. Thank you for being just the best. You two are so laid back, fun, and genuine. Thank you for the way you've become such dear friends in this process and some of our biggest cheerleaders. We are so so excited for you two & know you guys are going to do BIG THINGS. Cheers to forever 🎉 Xoxoxo 
NOW. ON TO THE PHOTOS.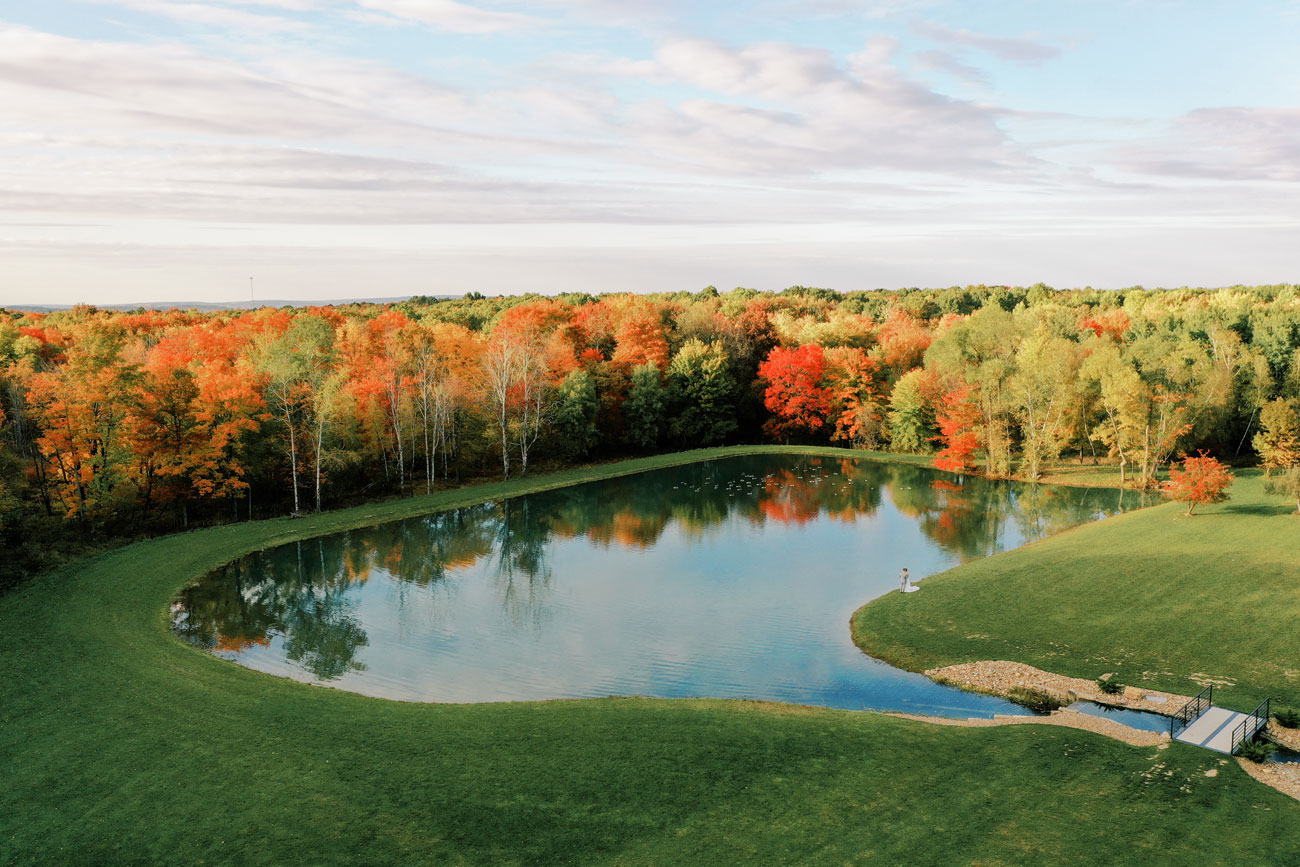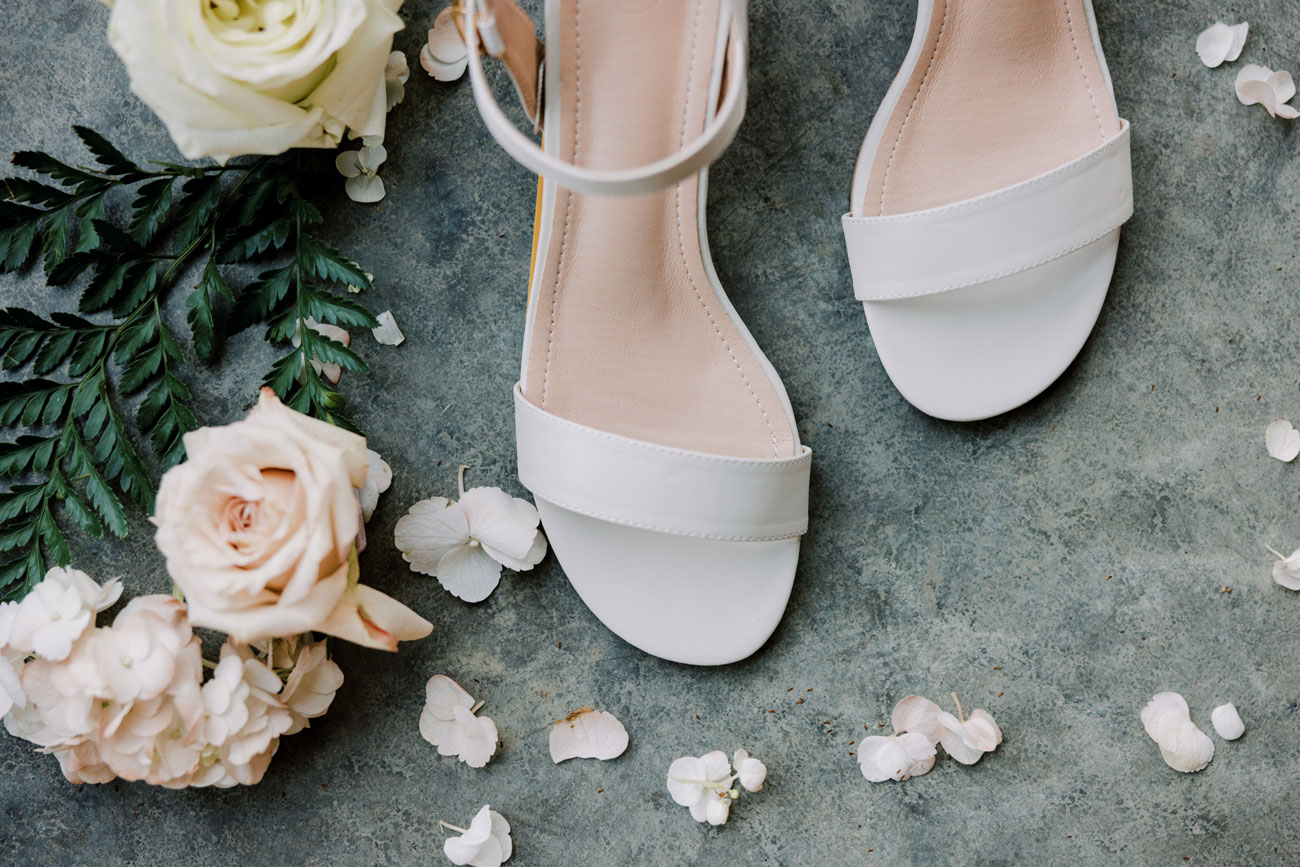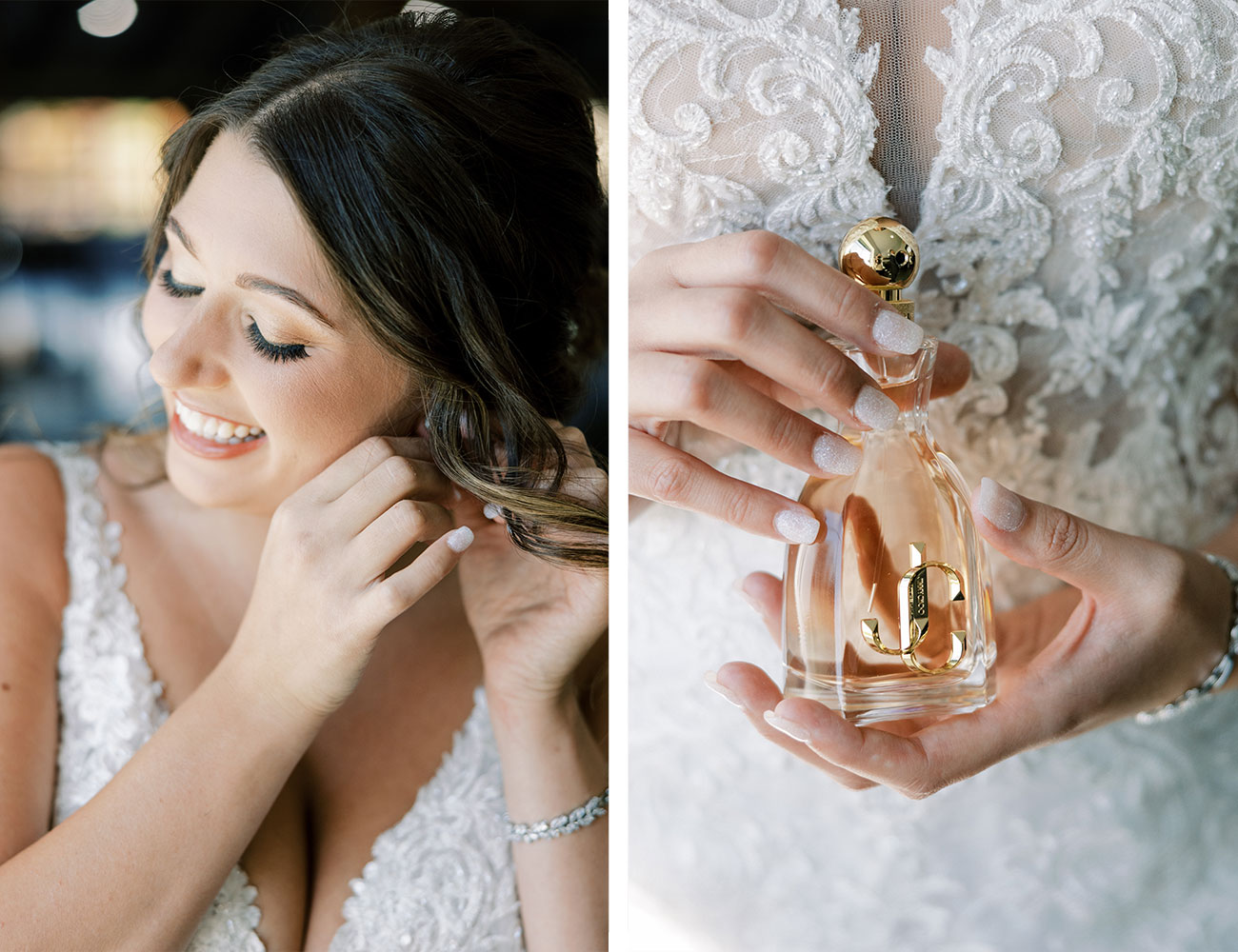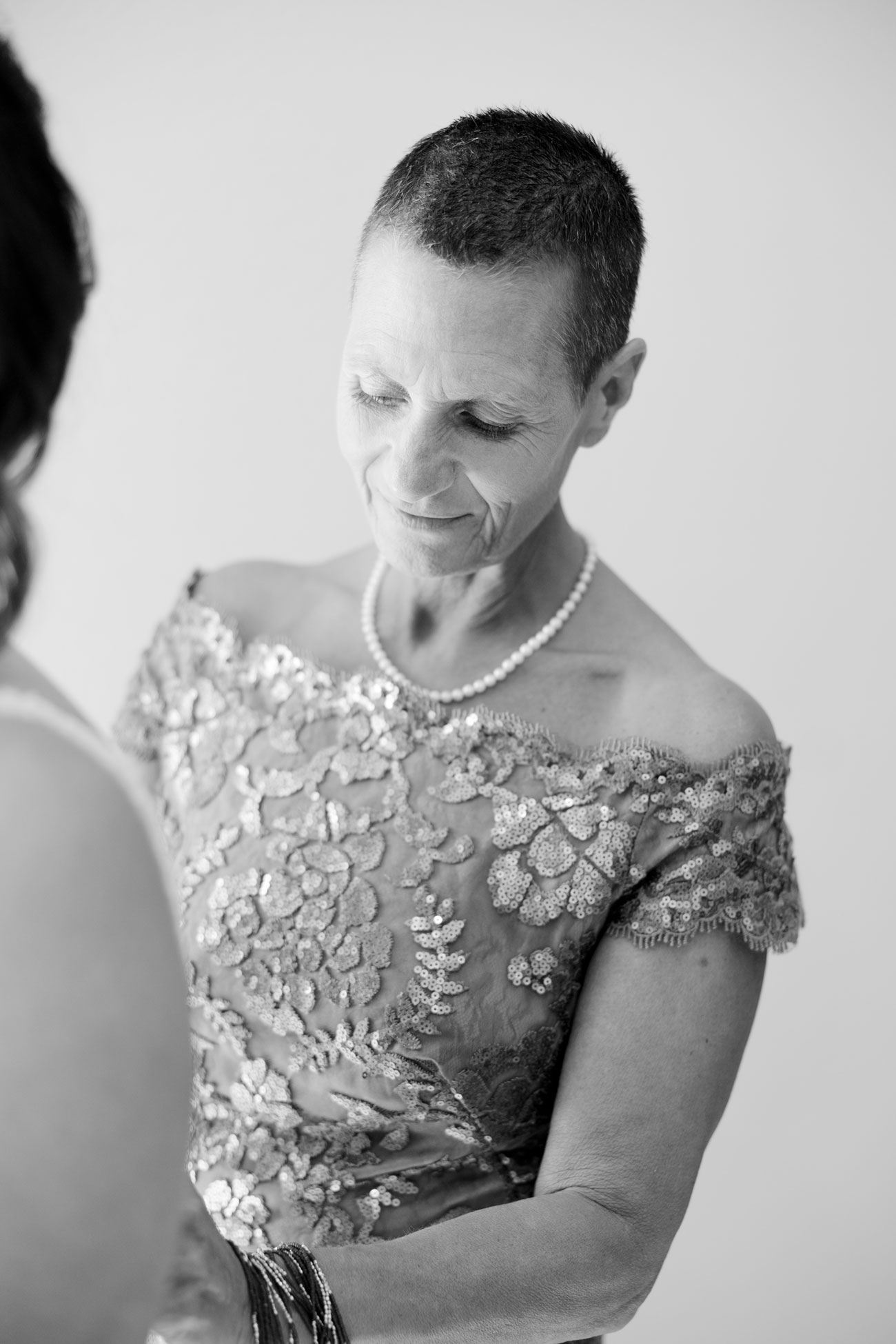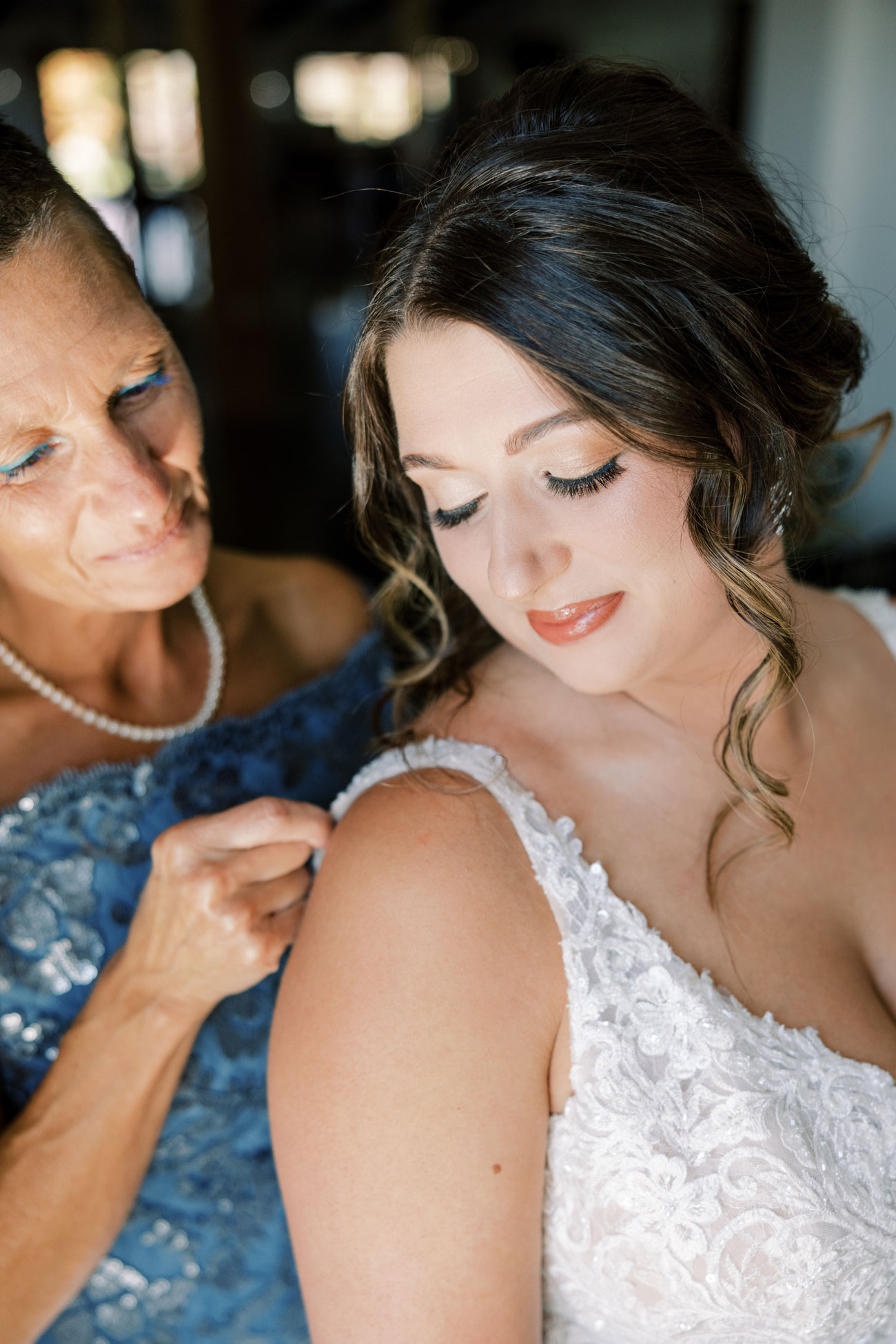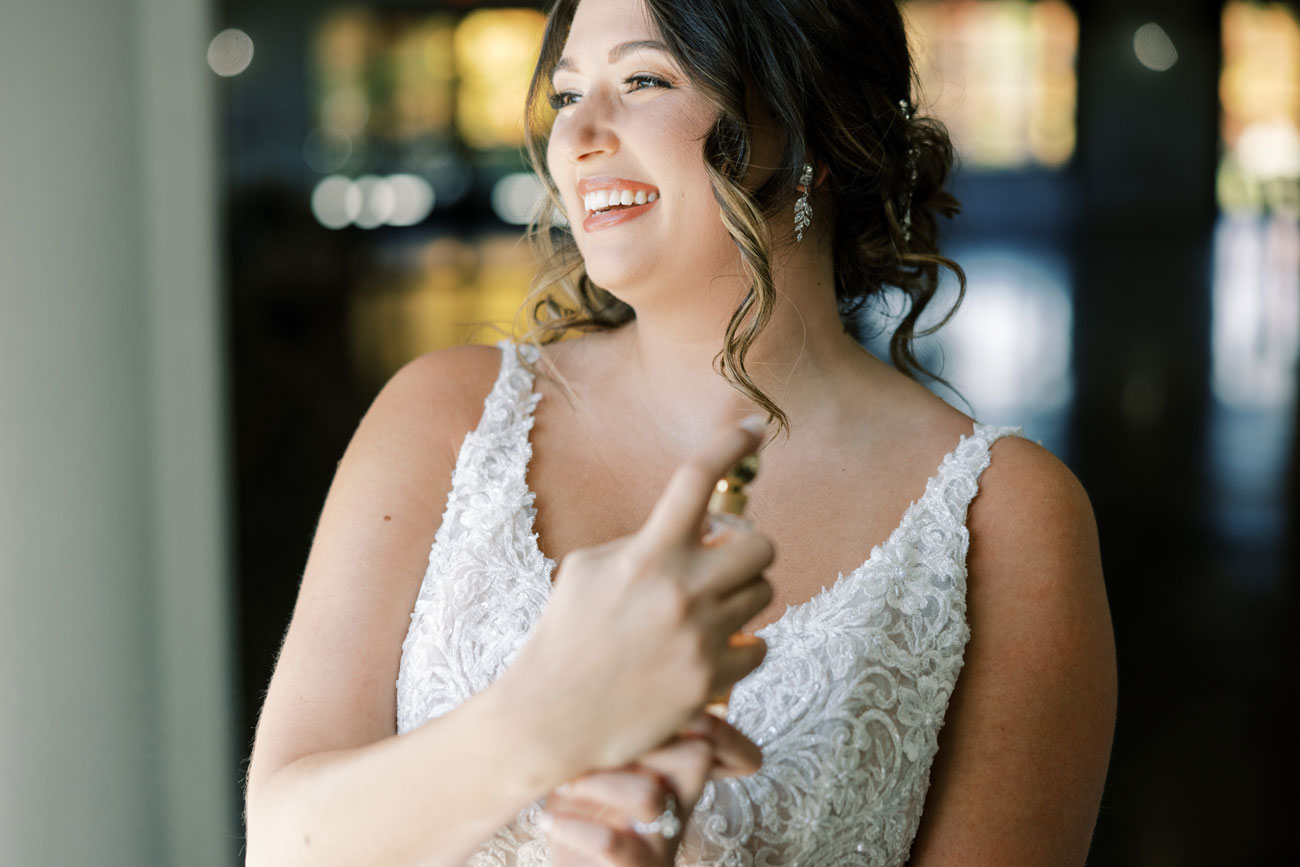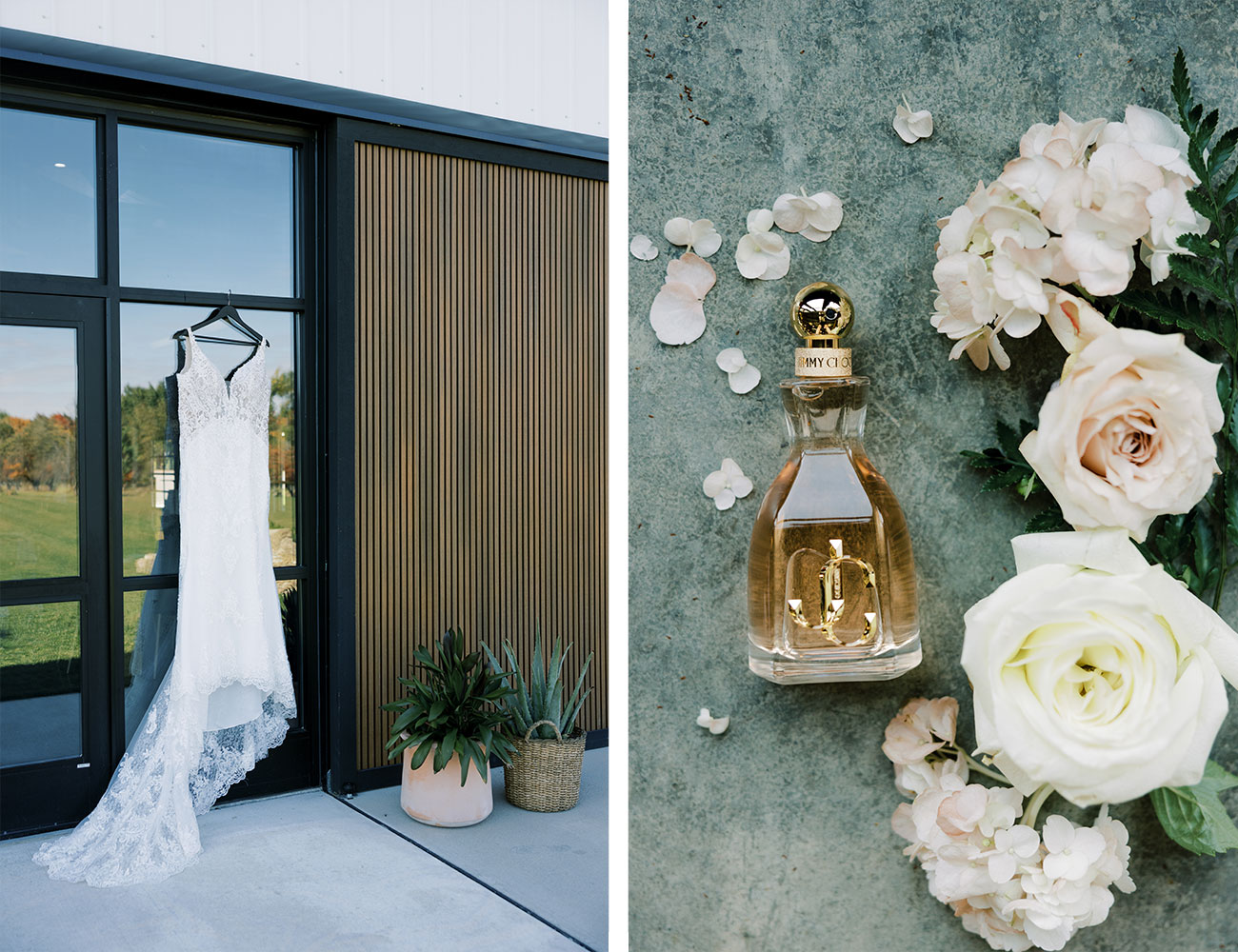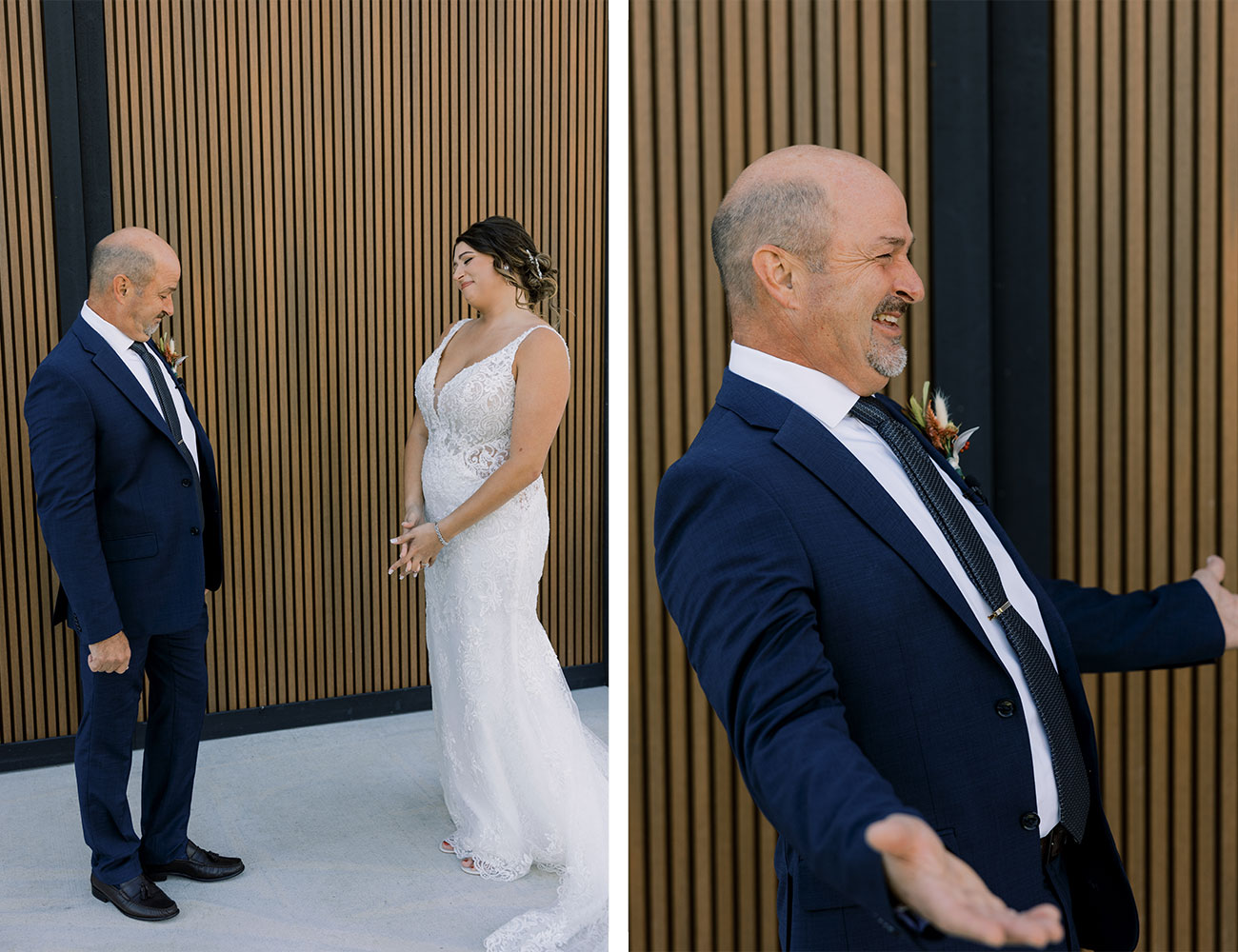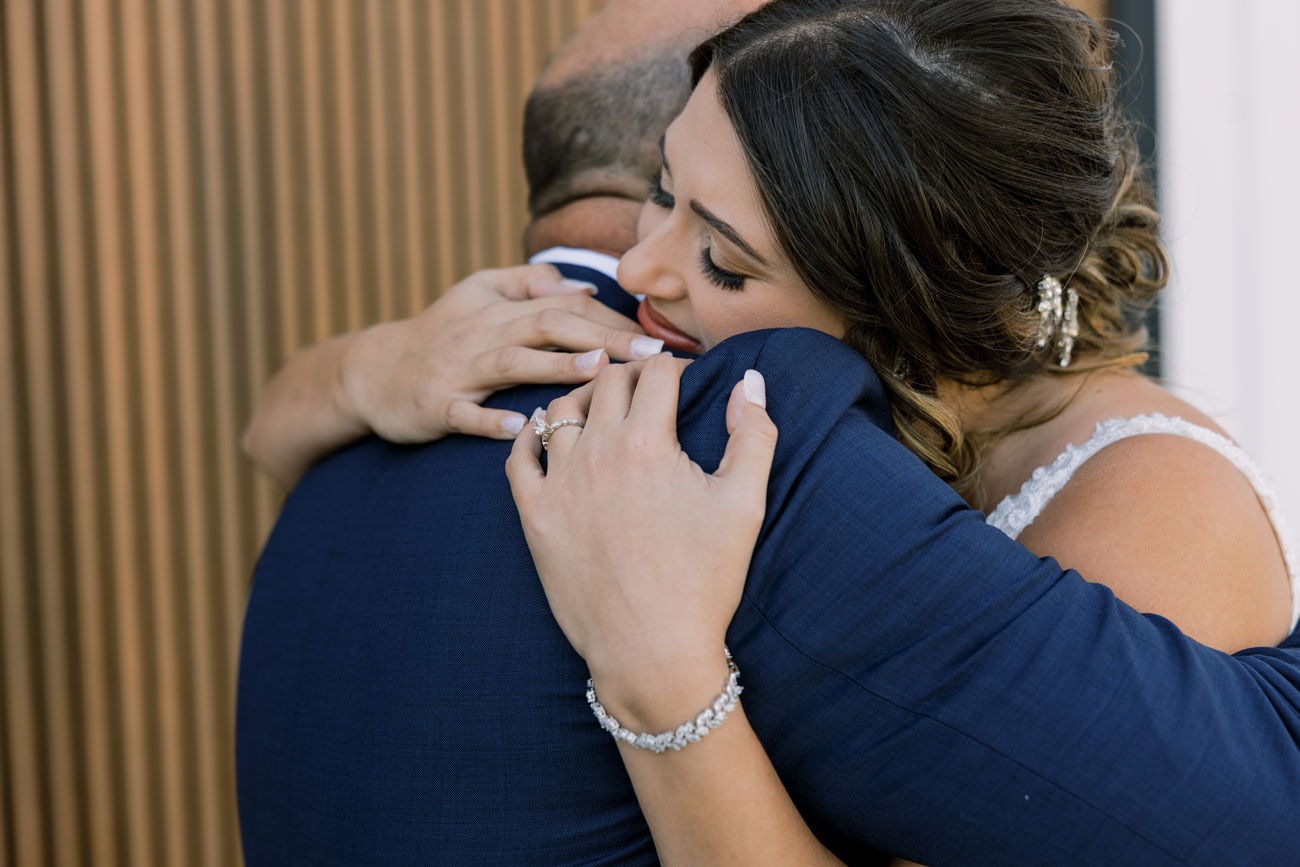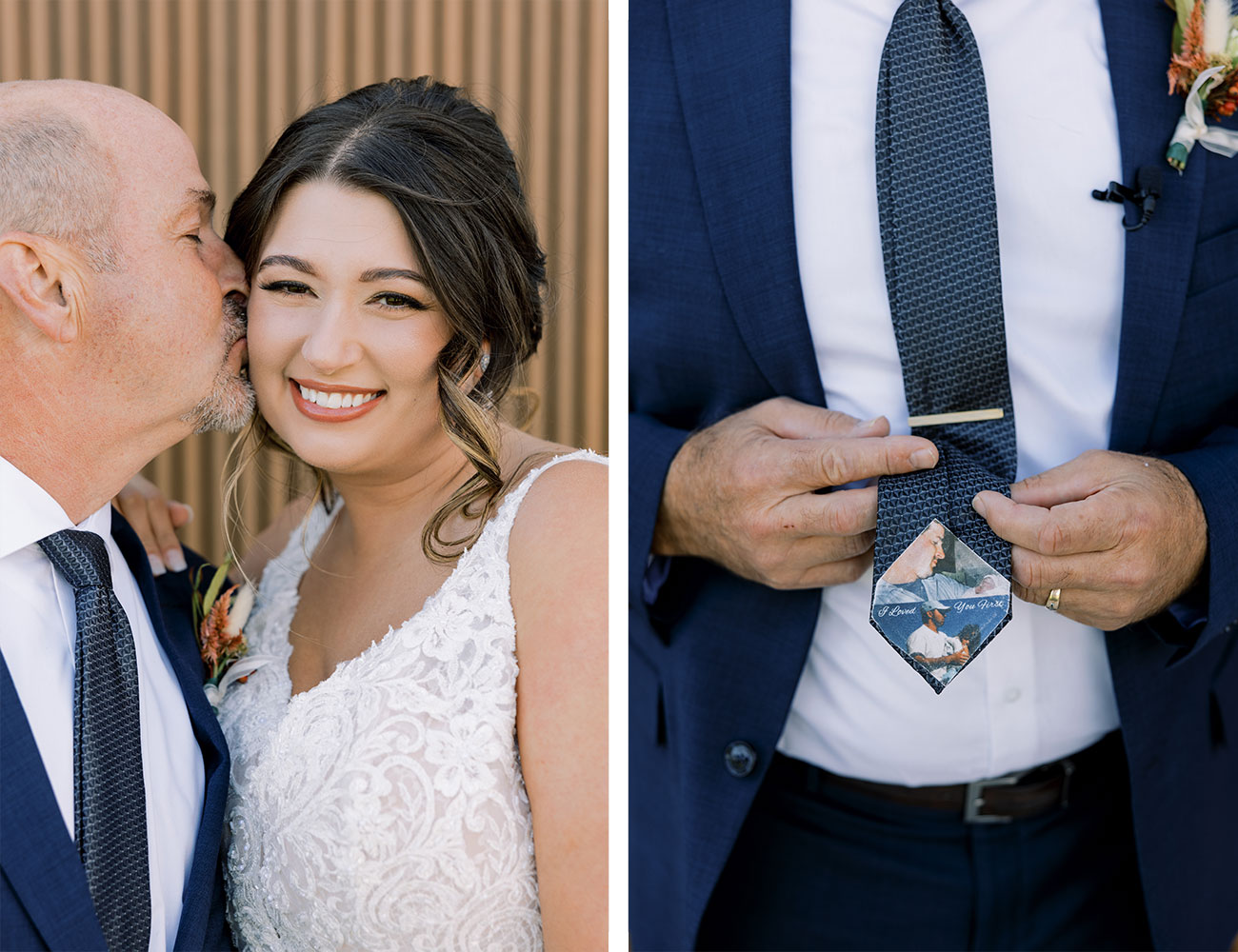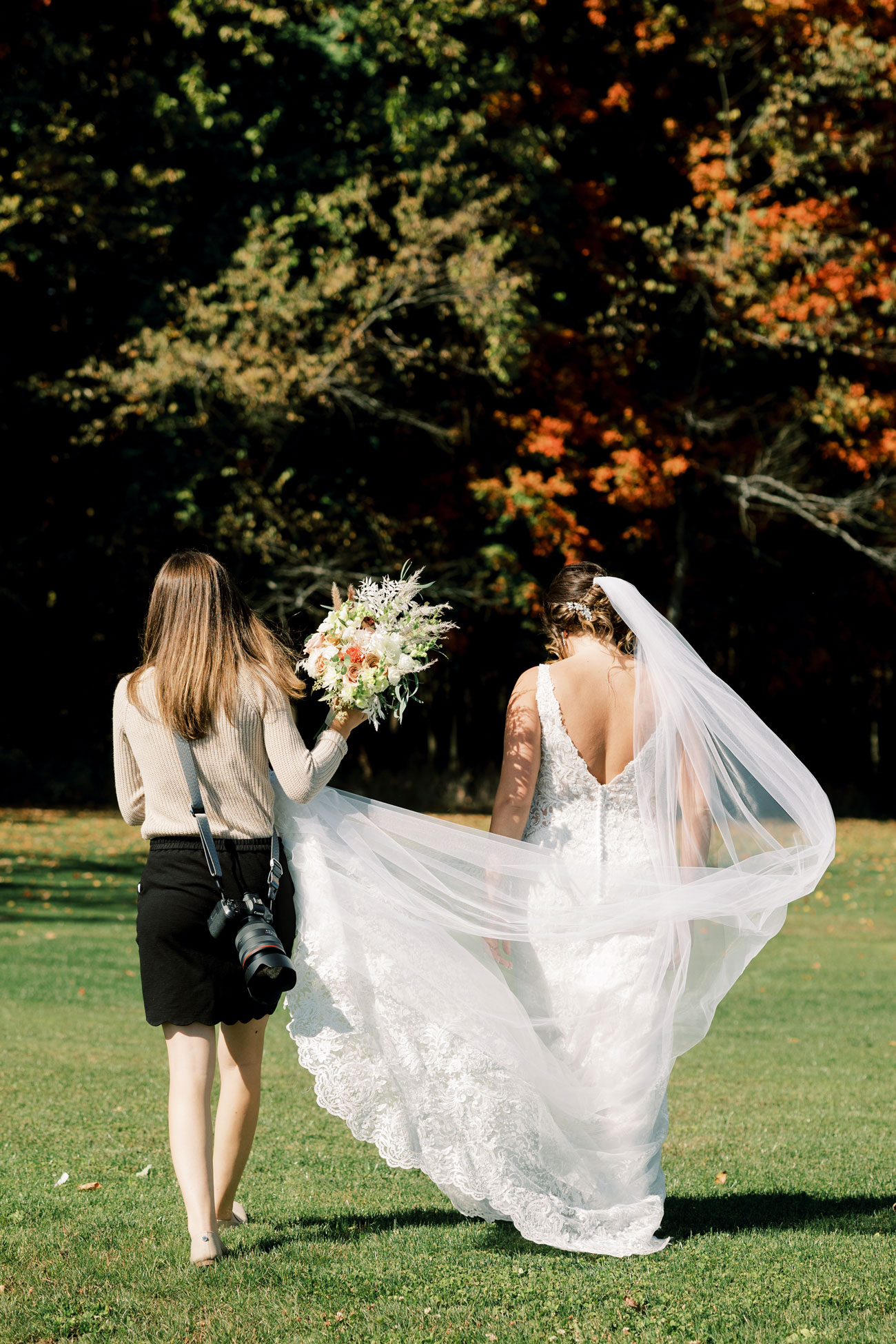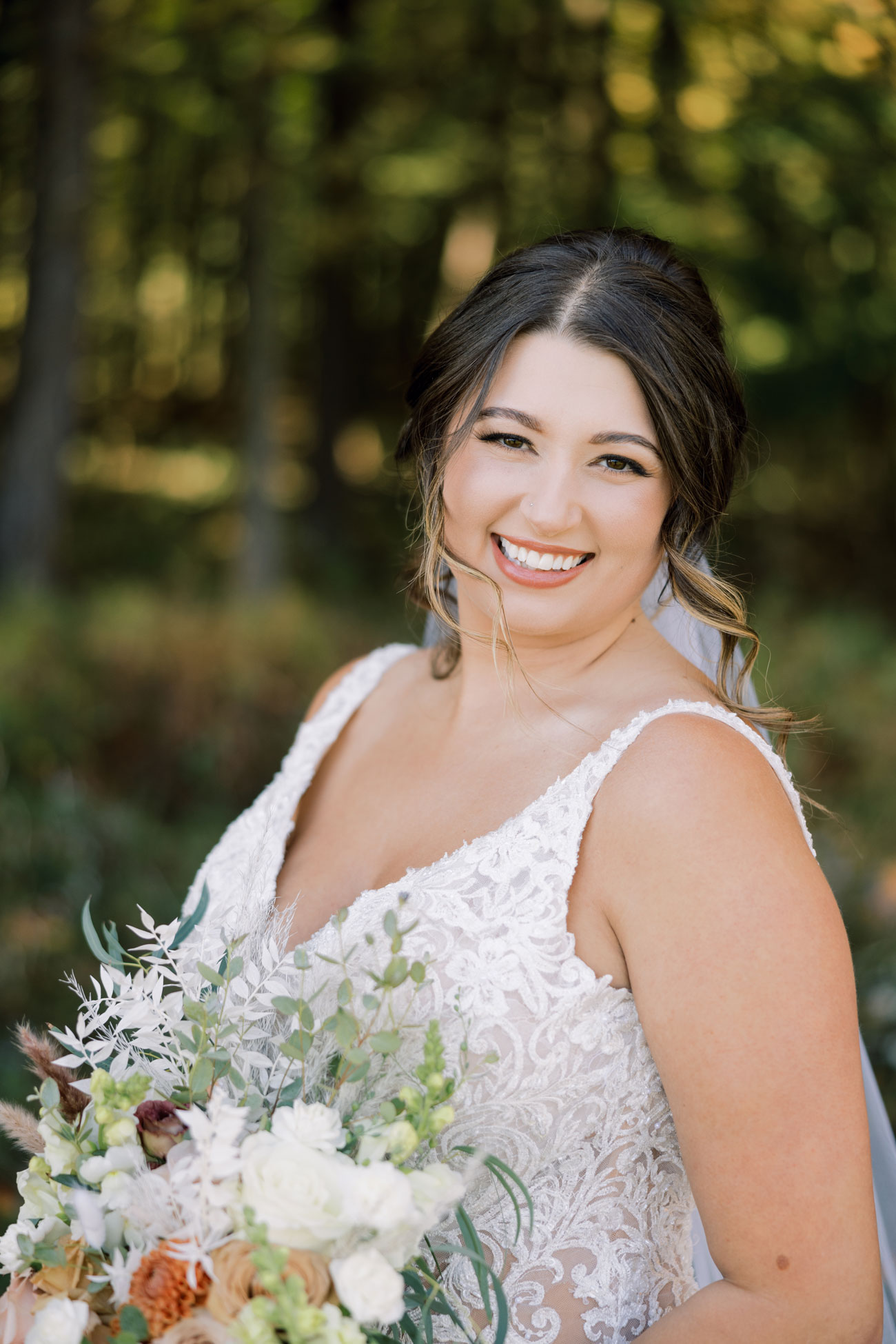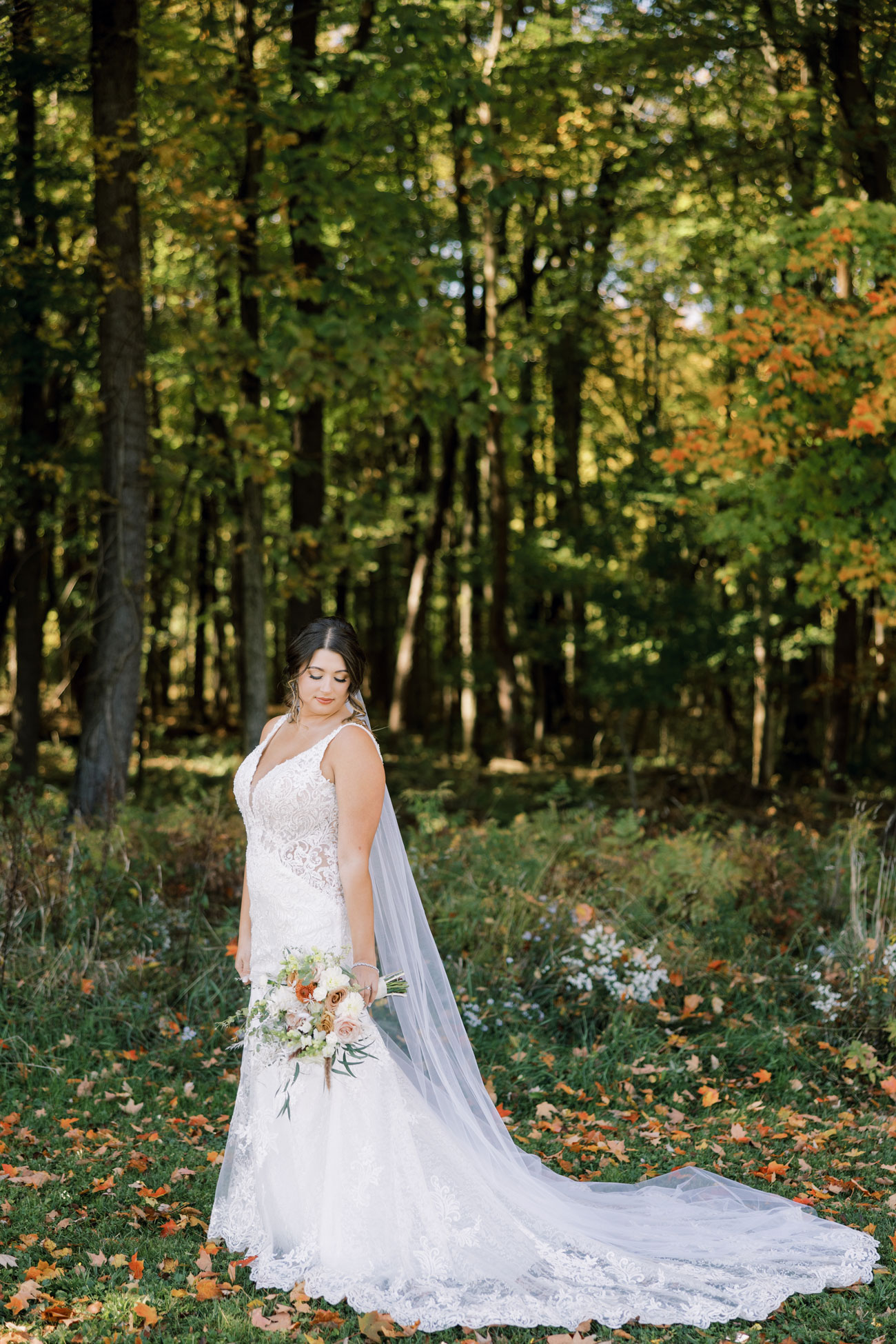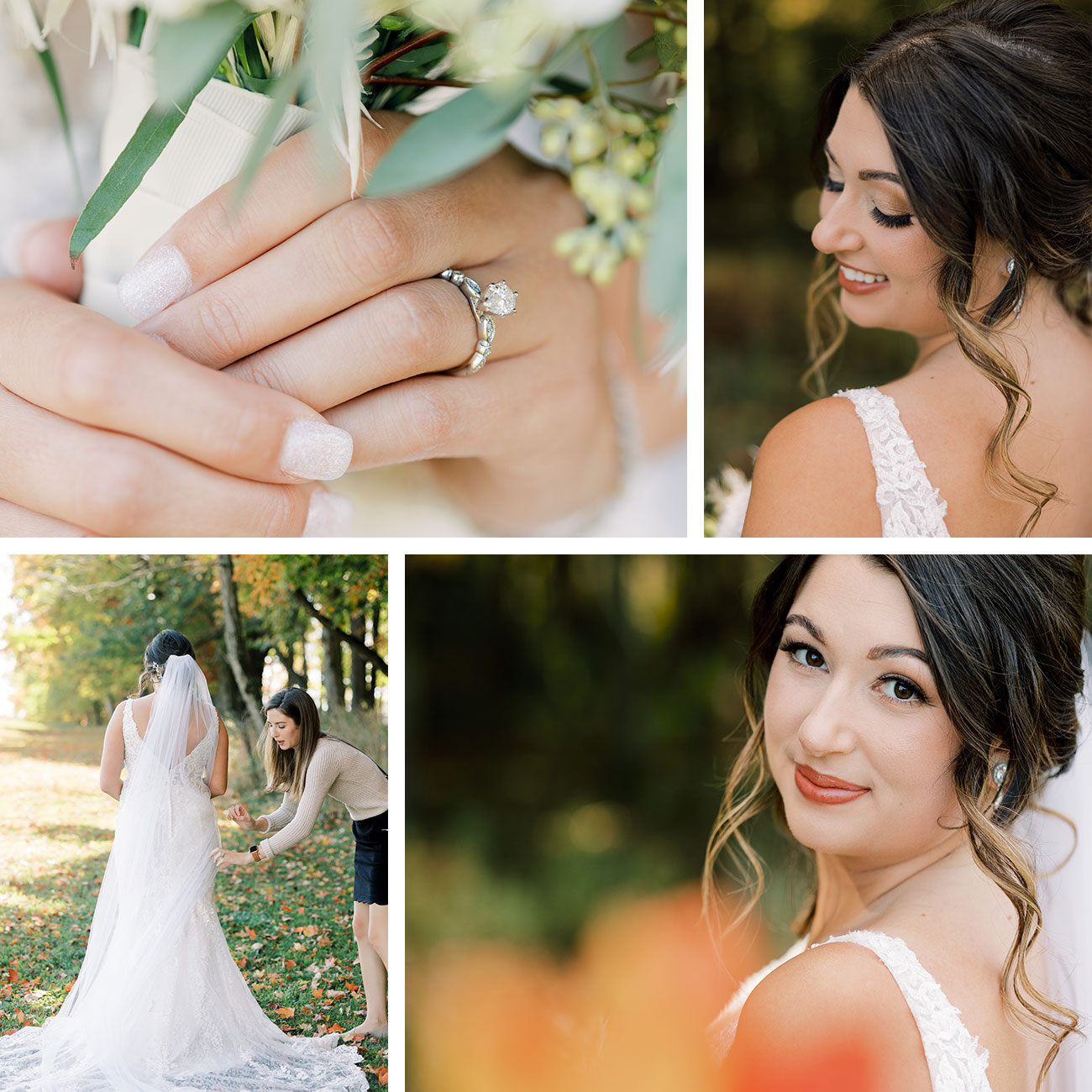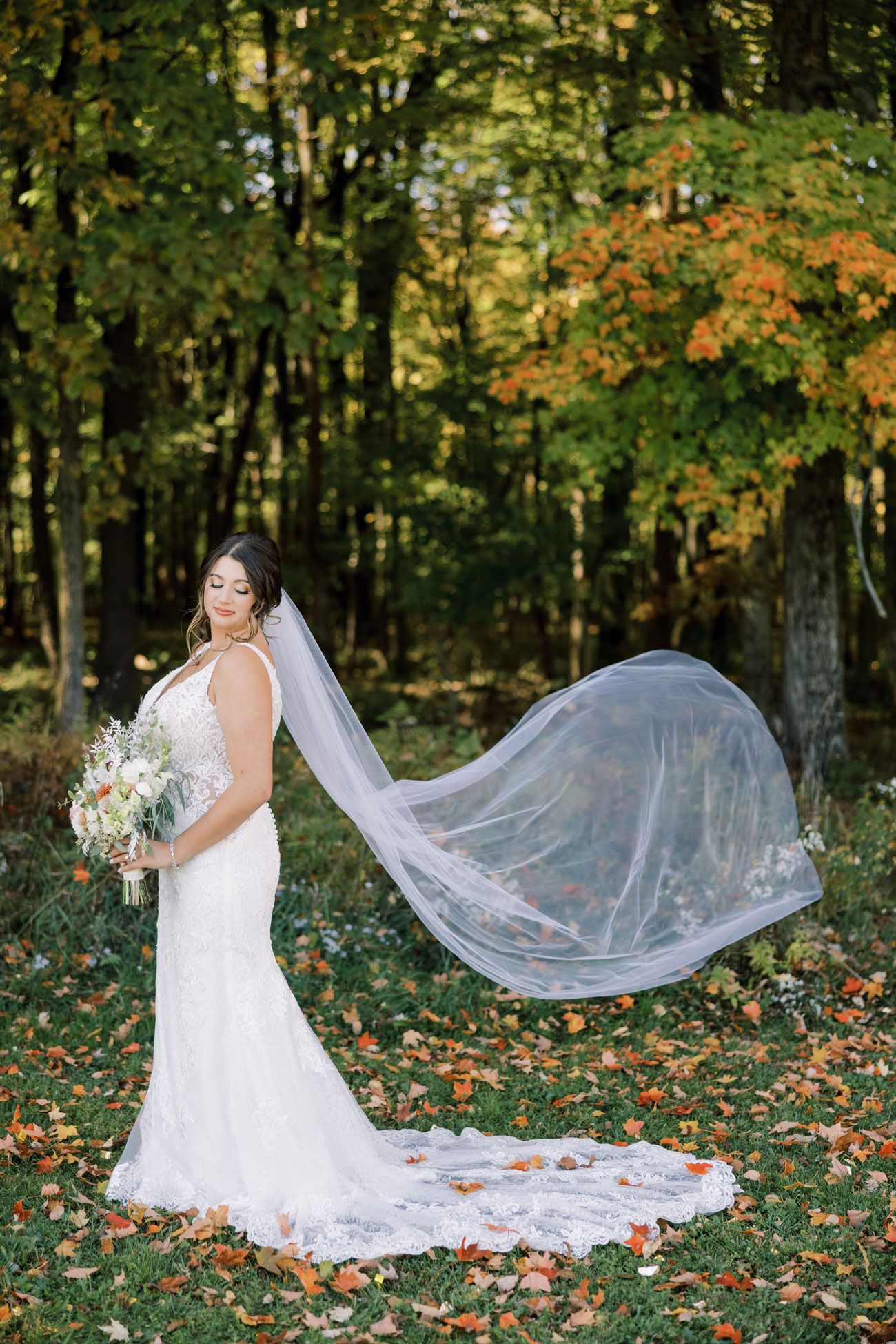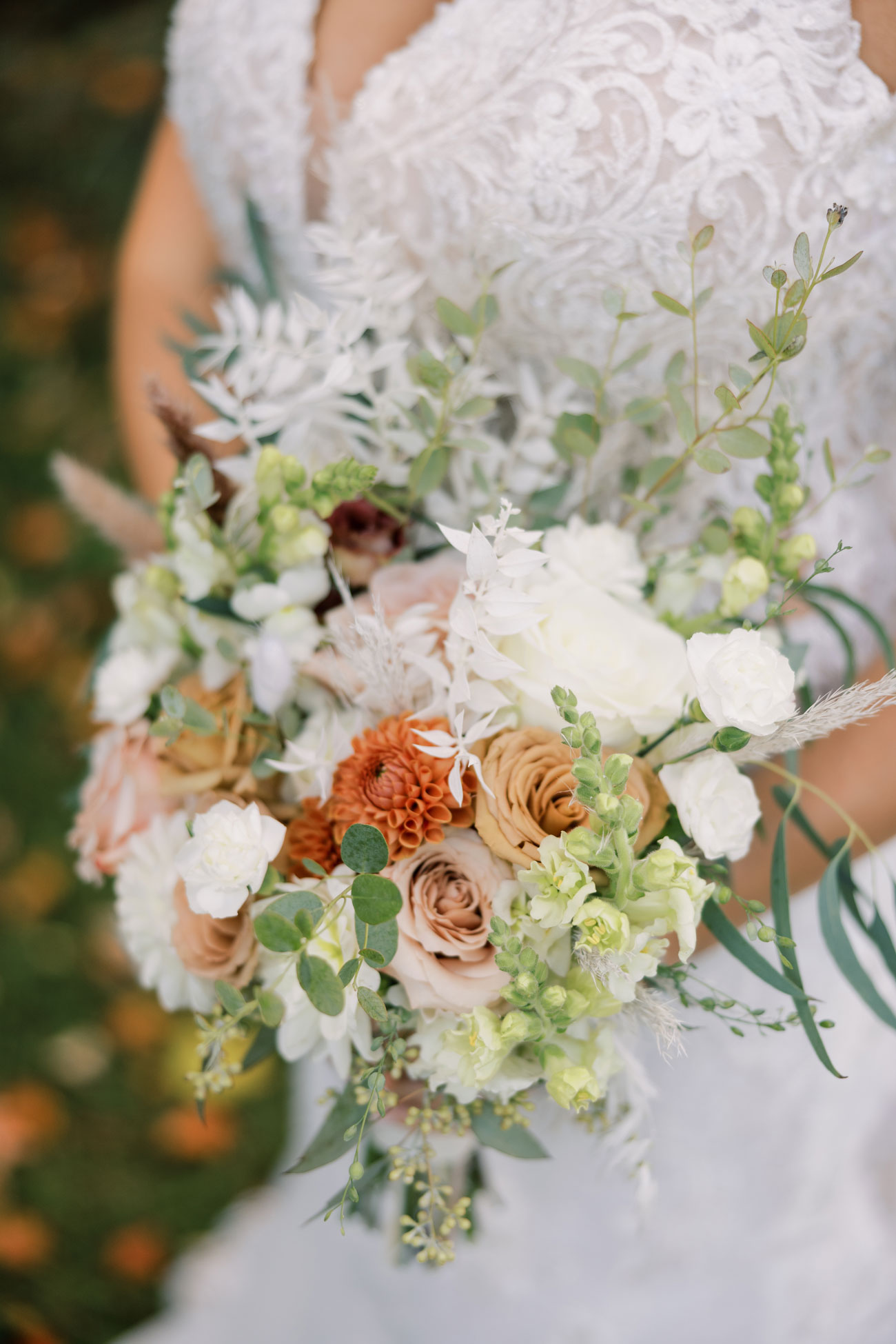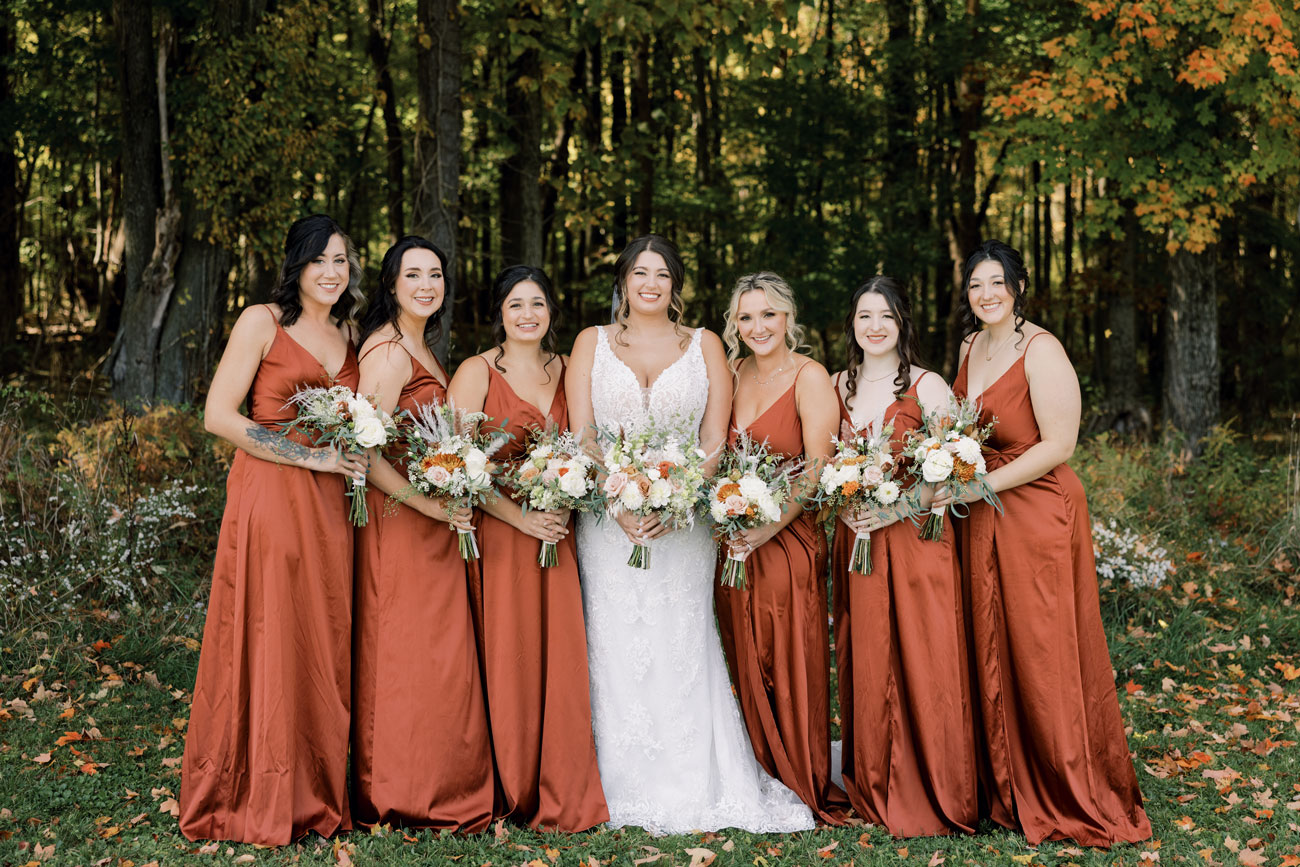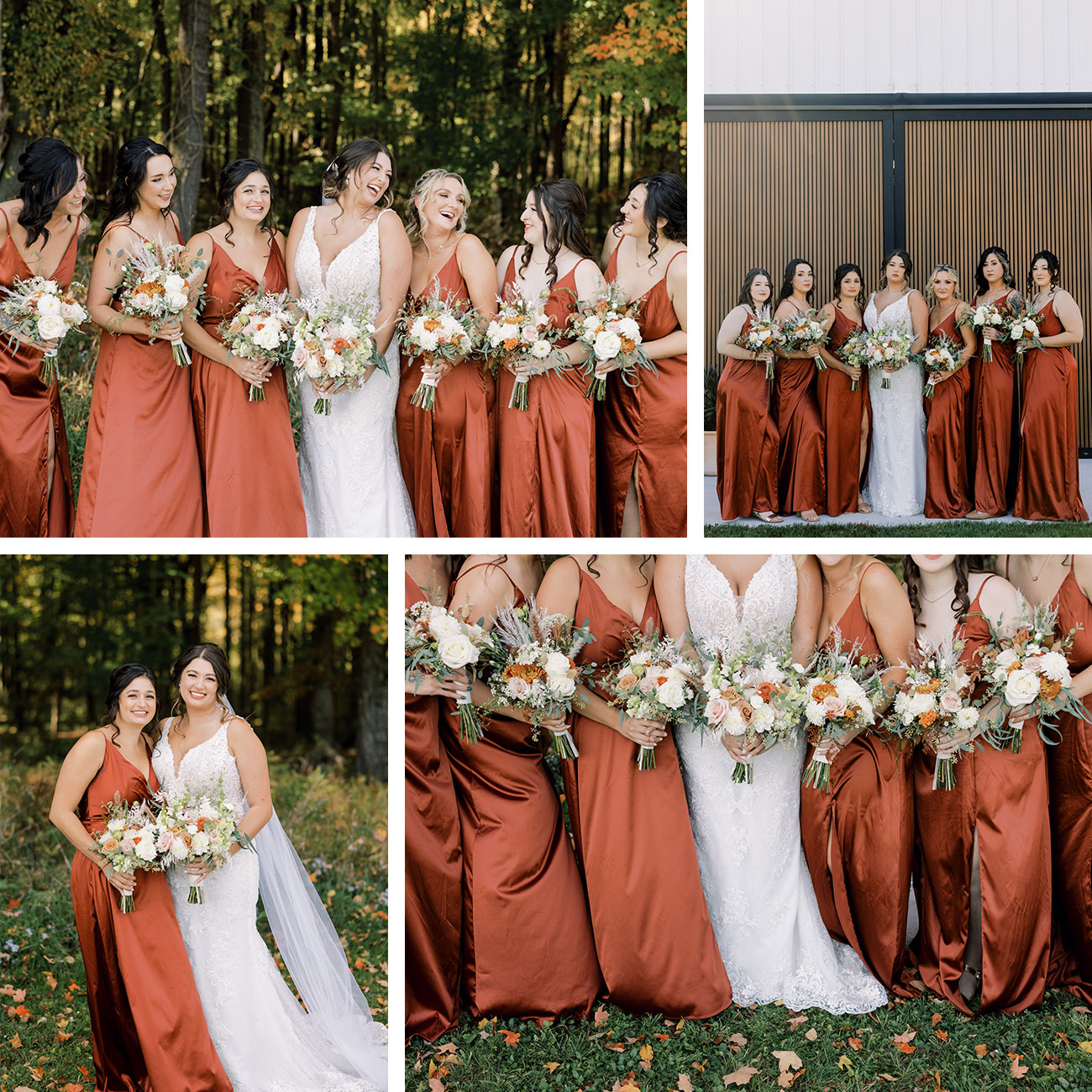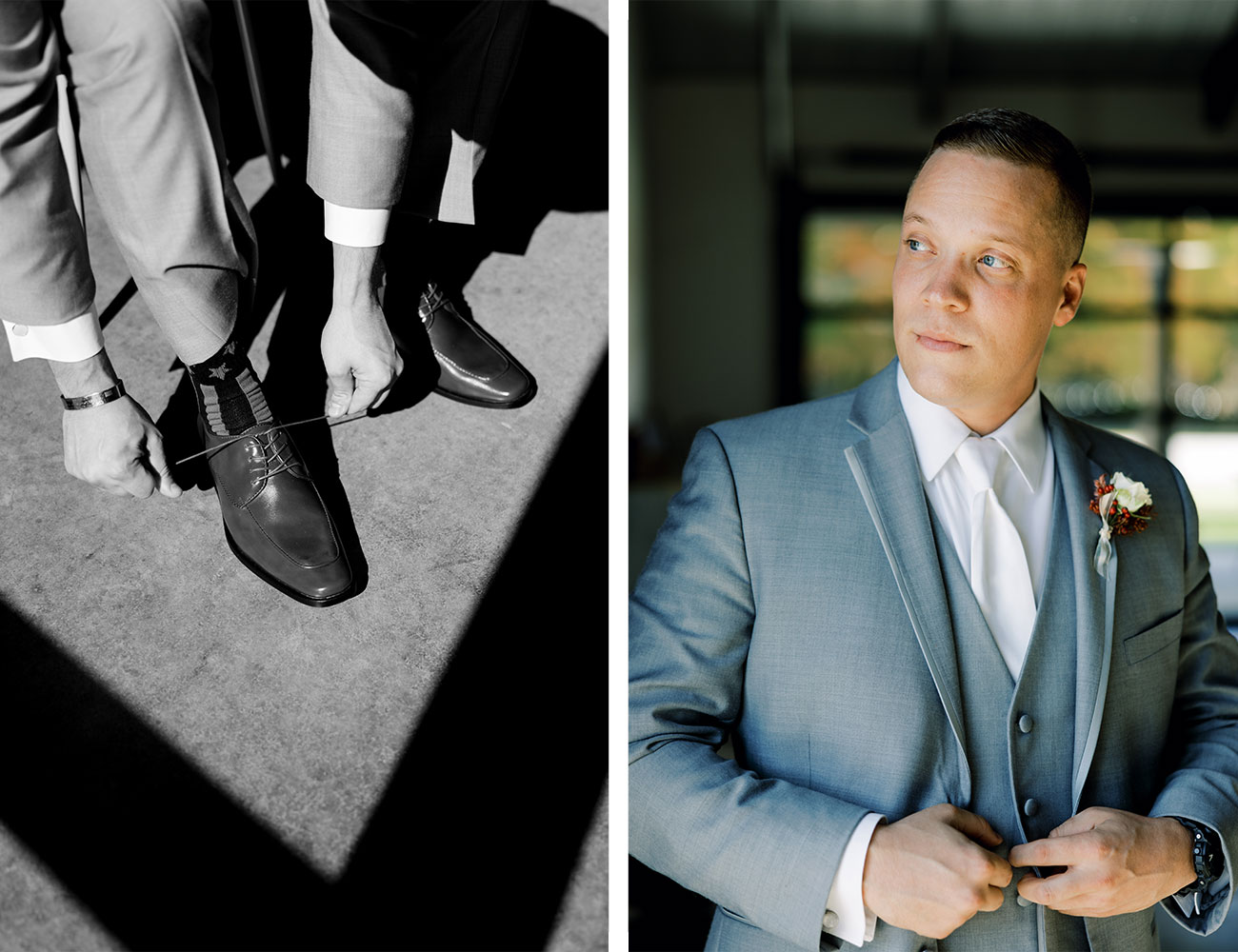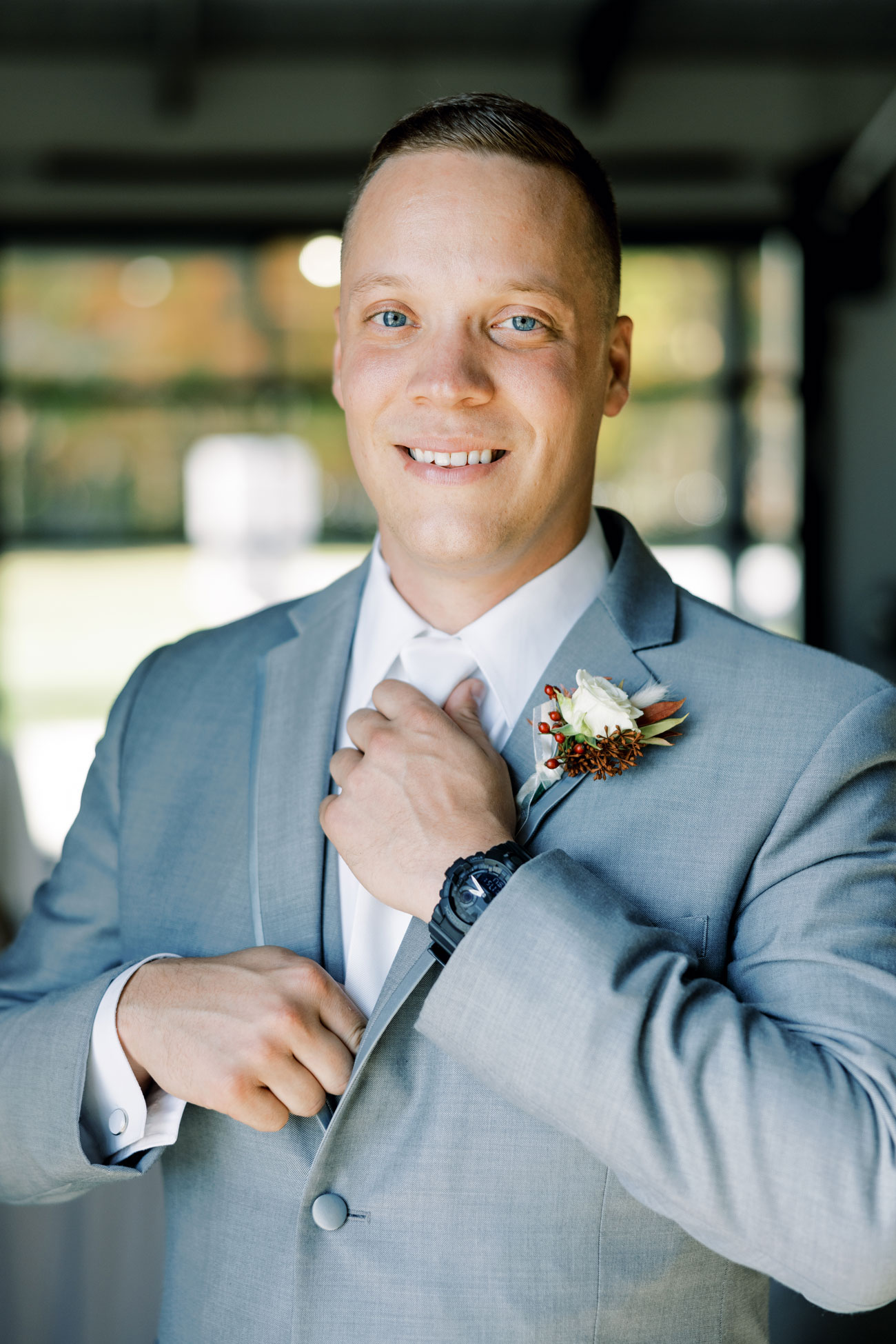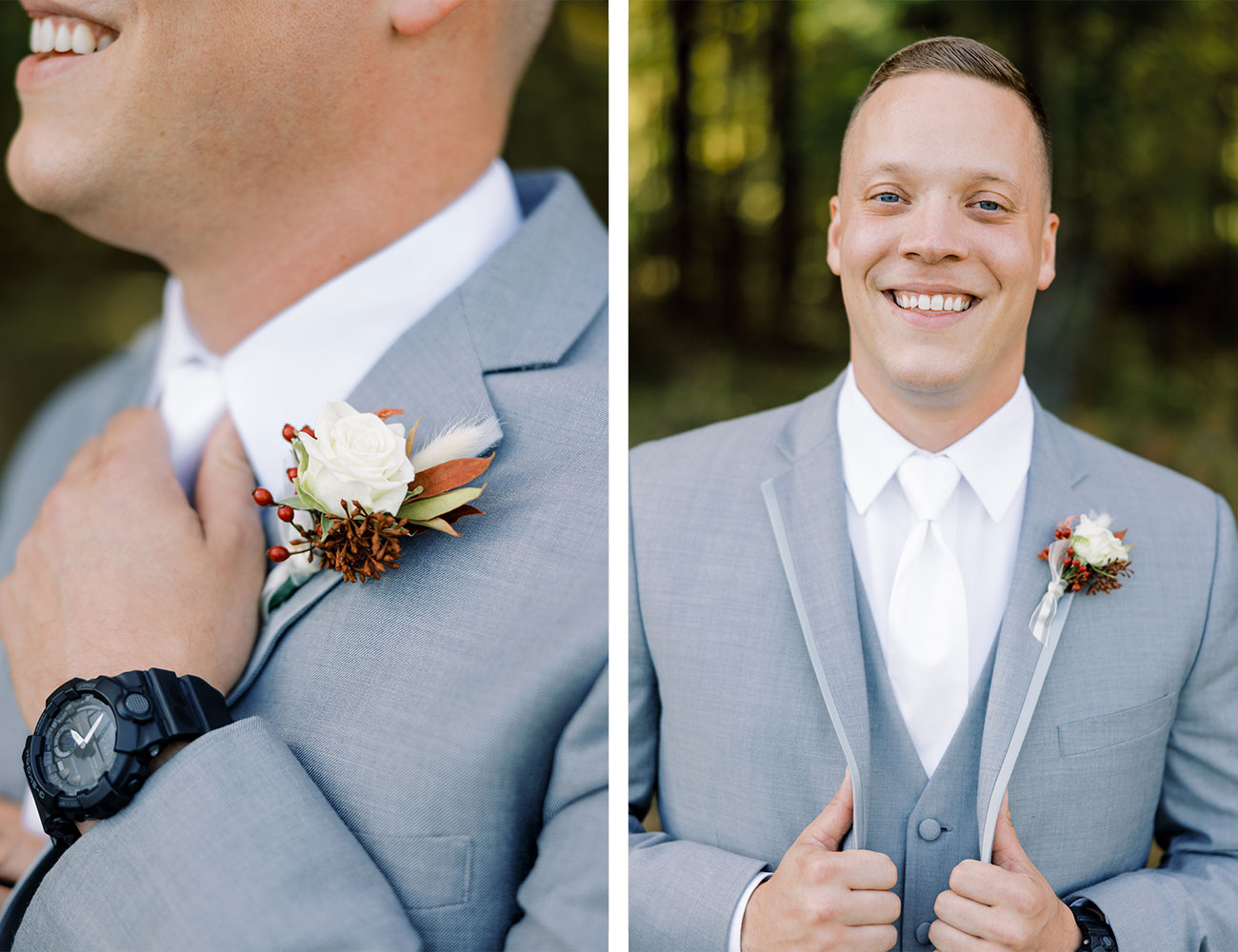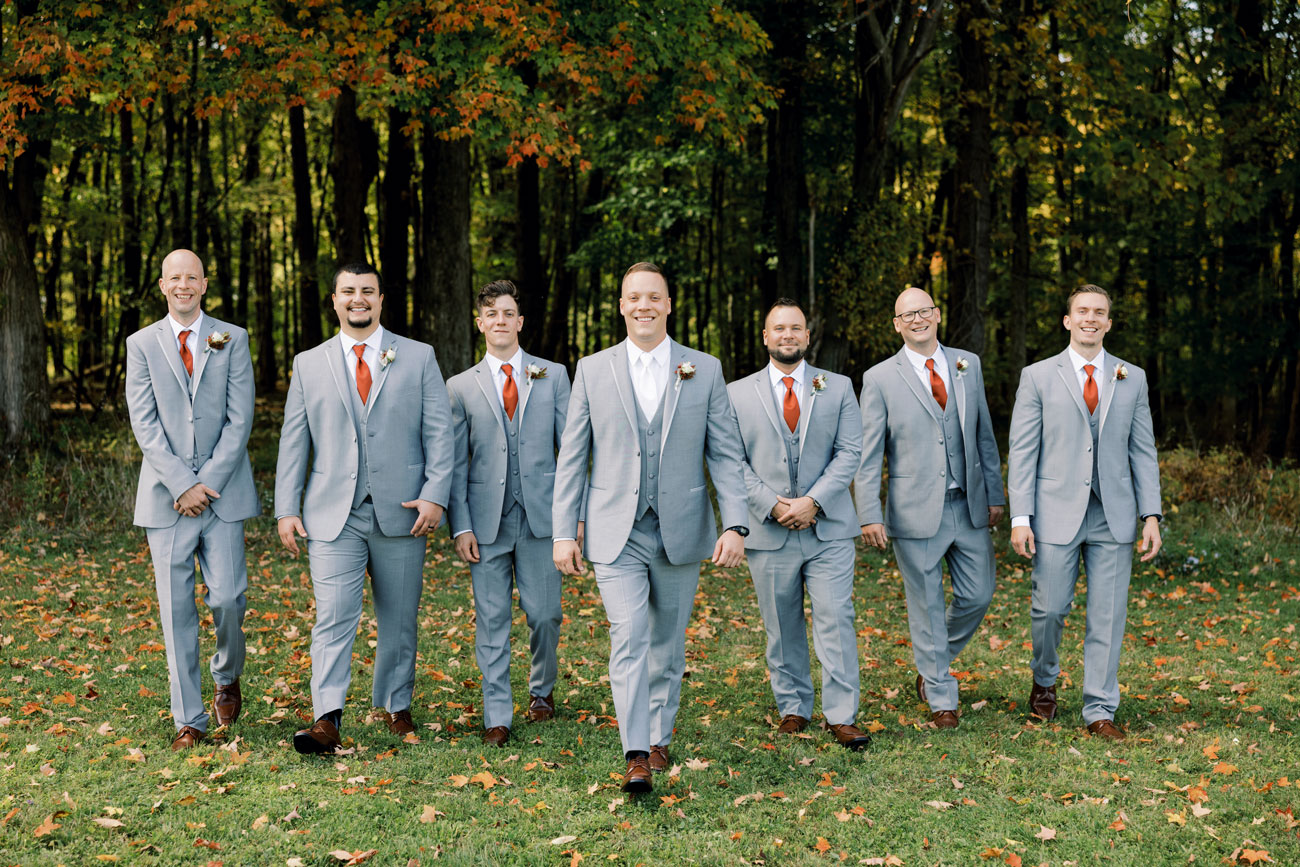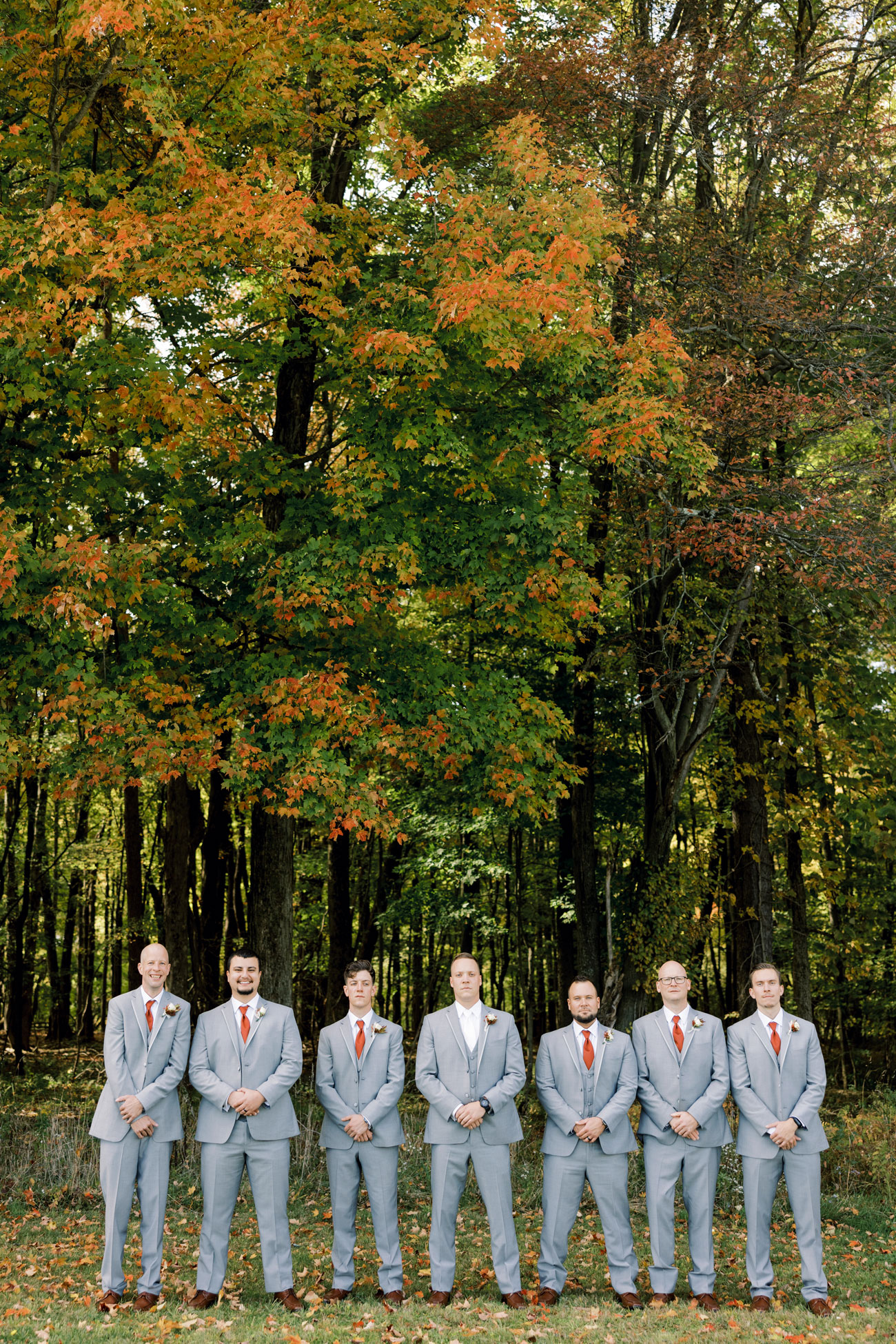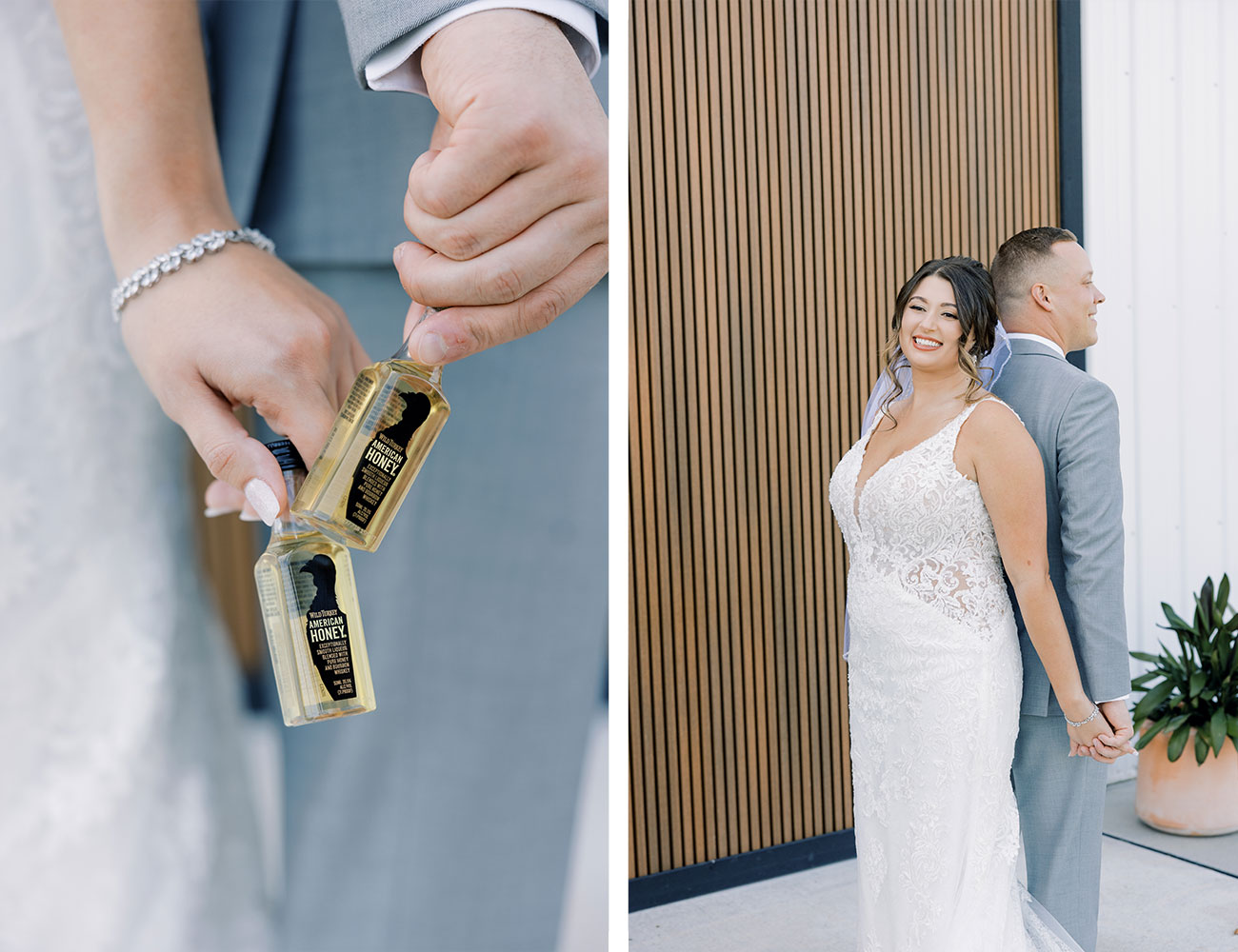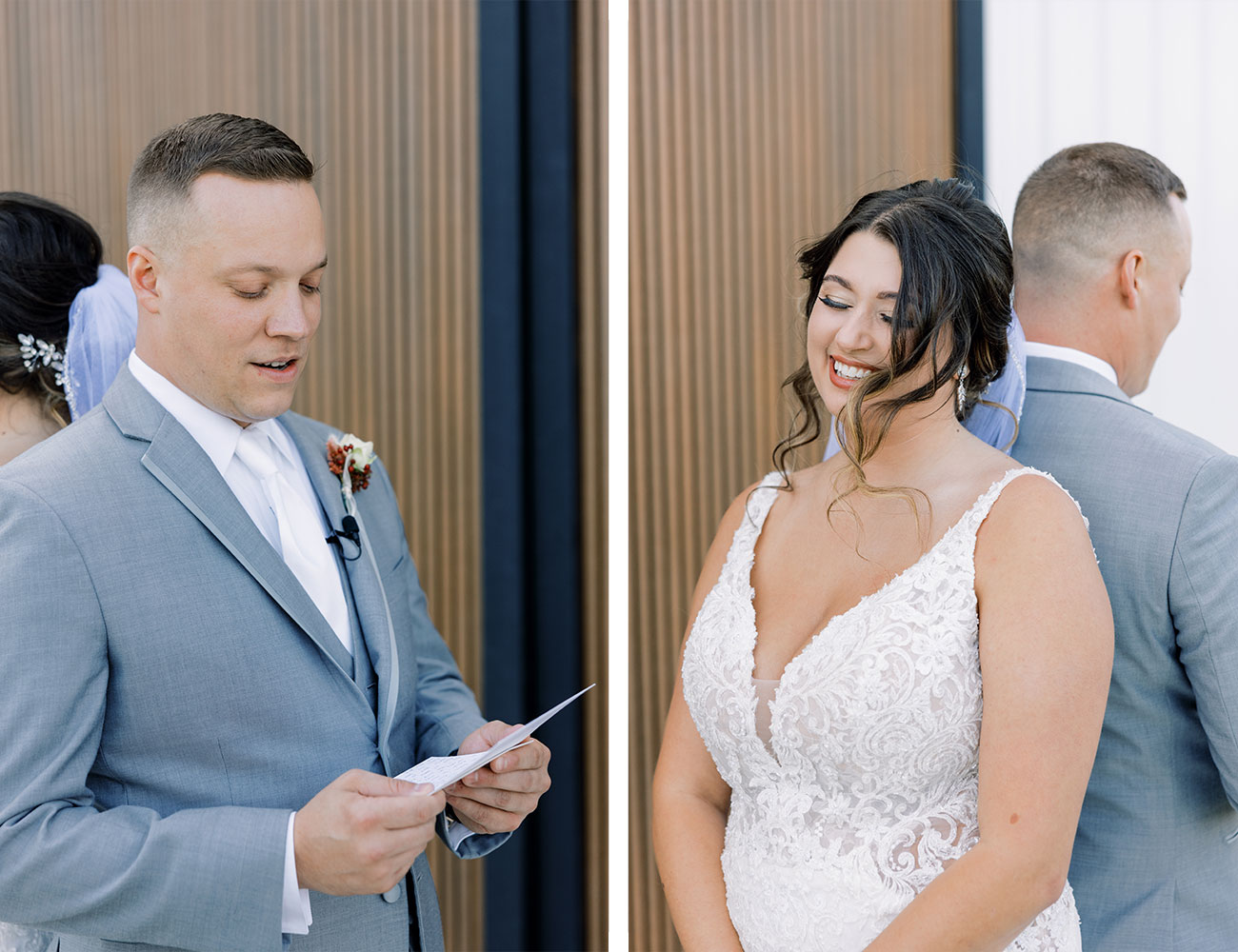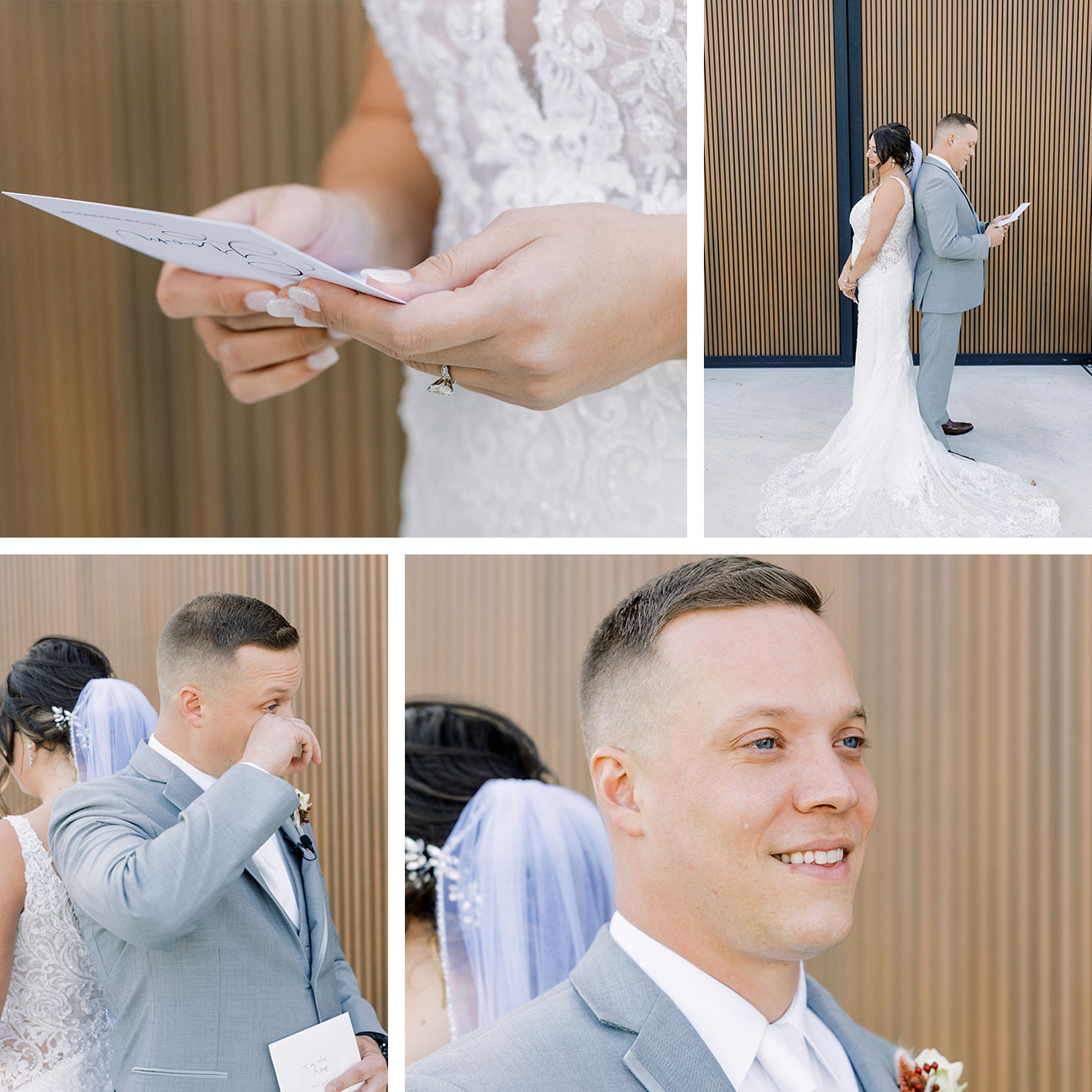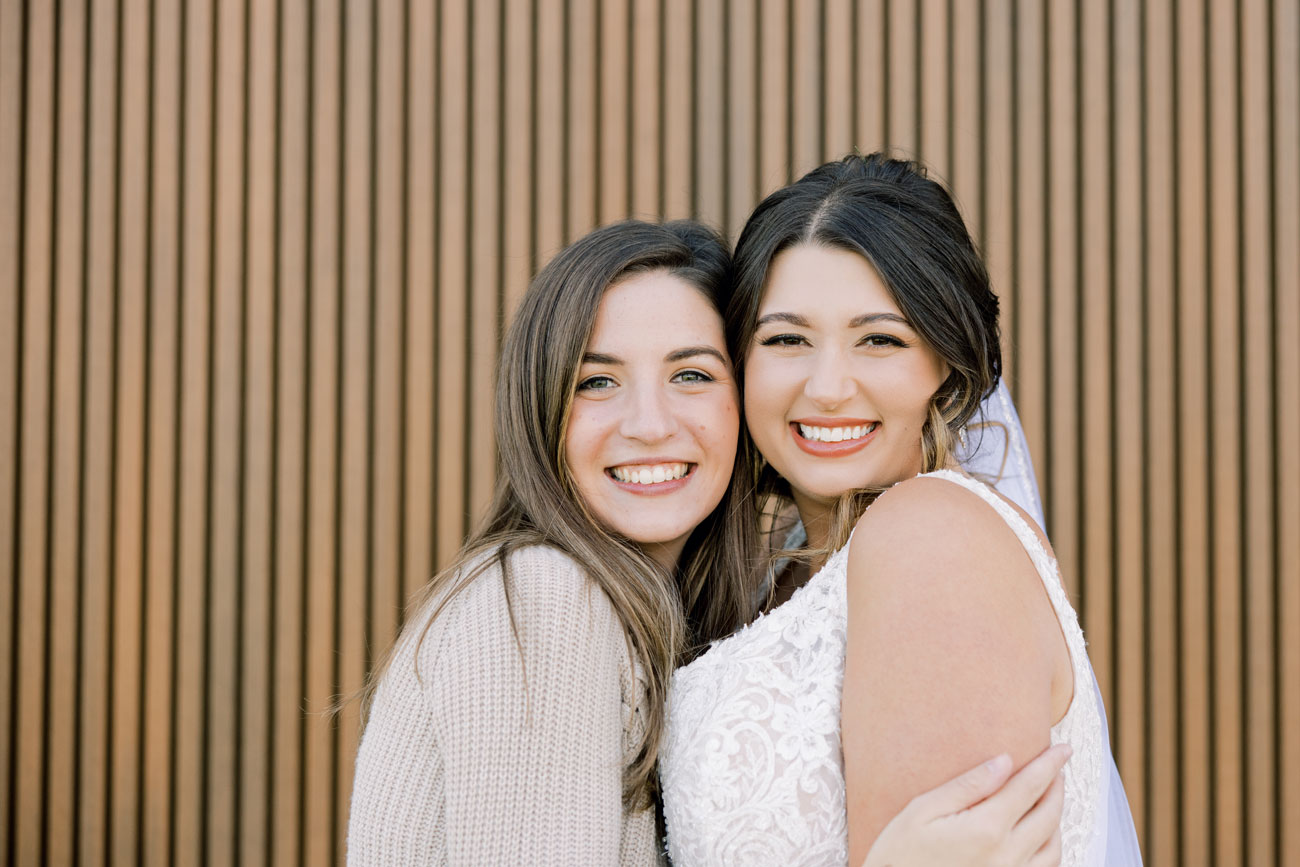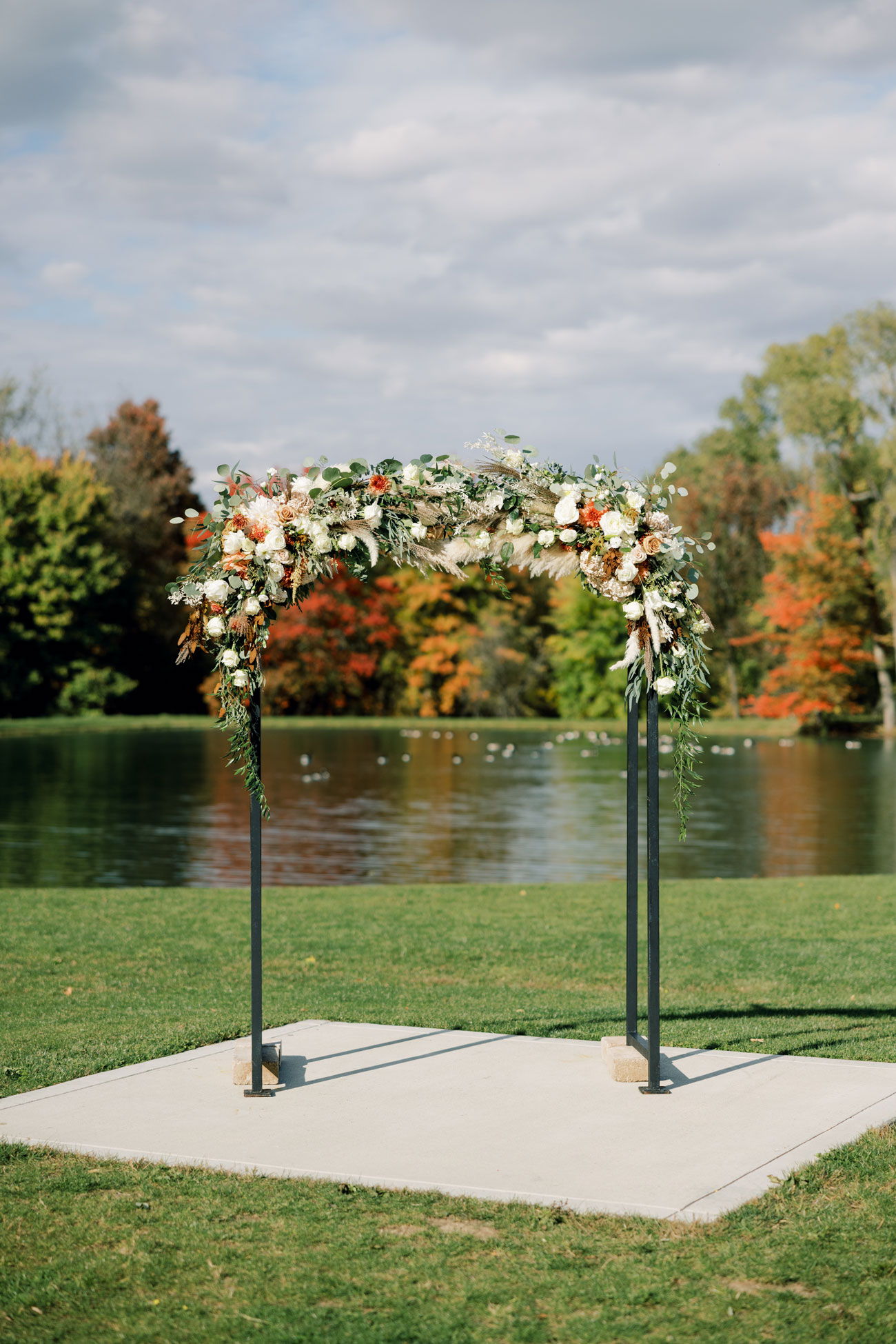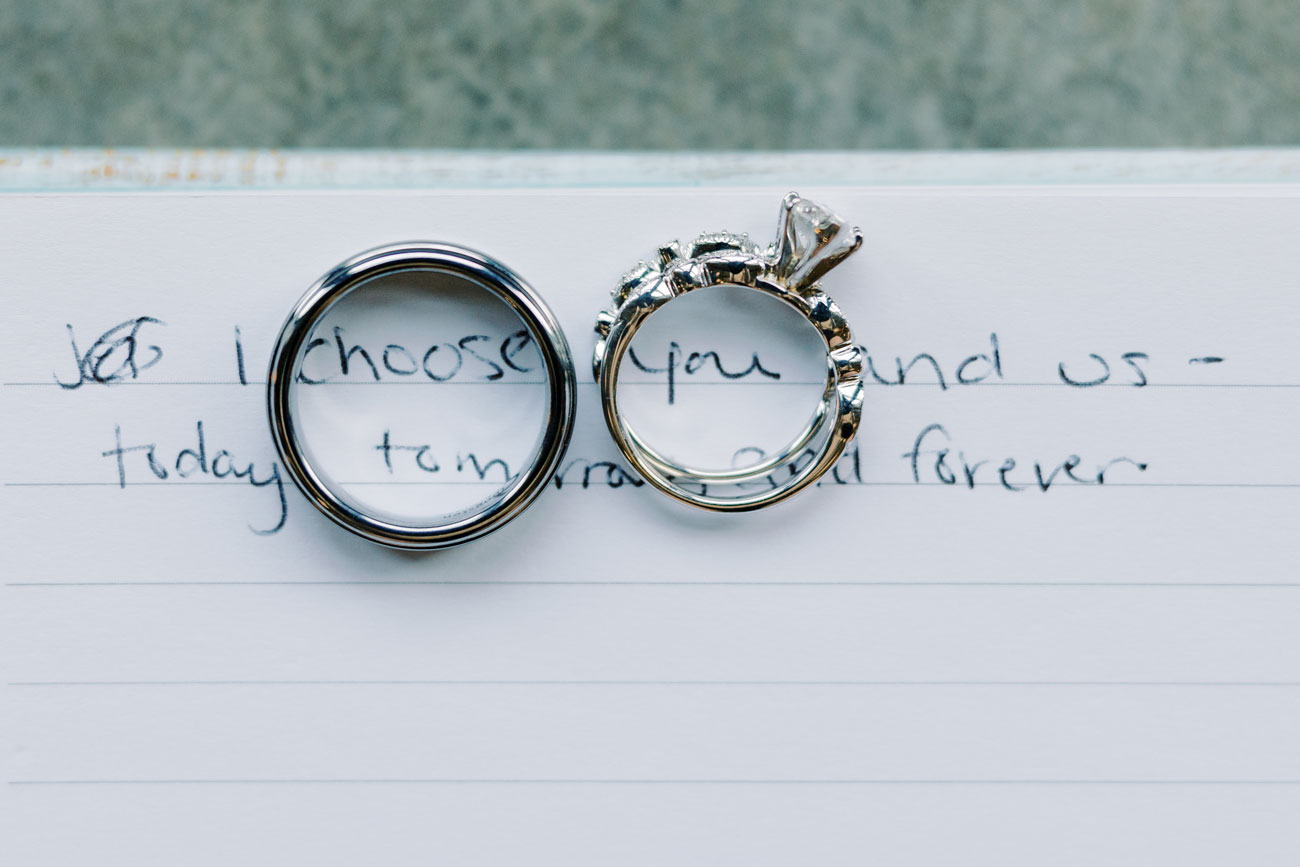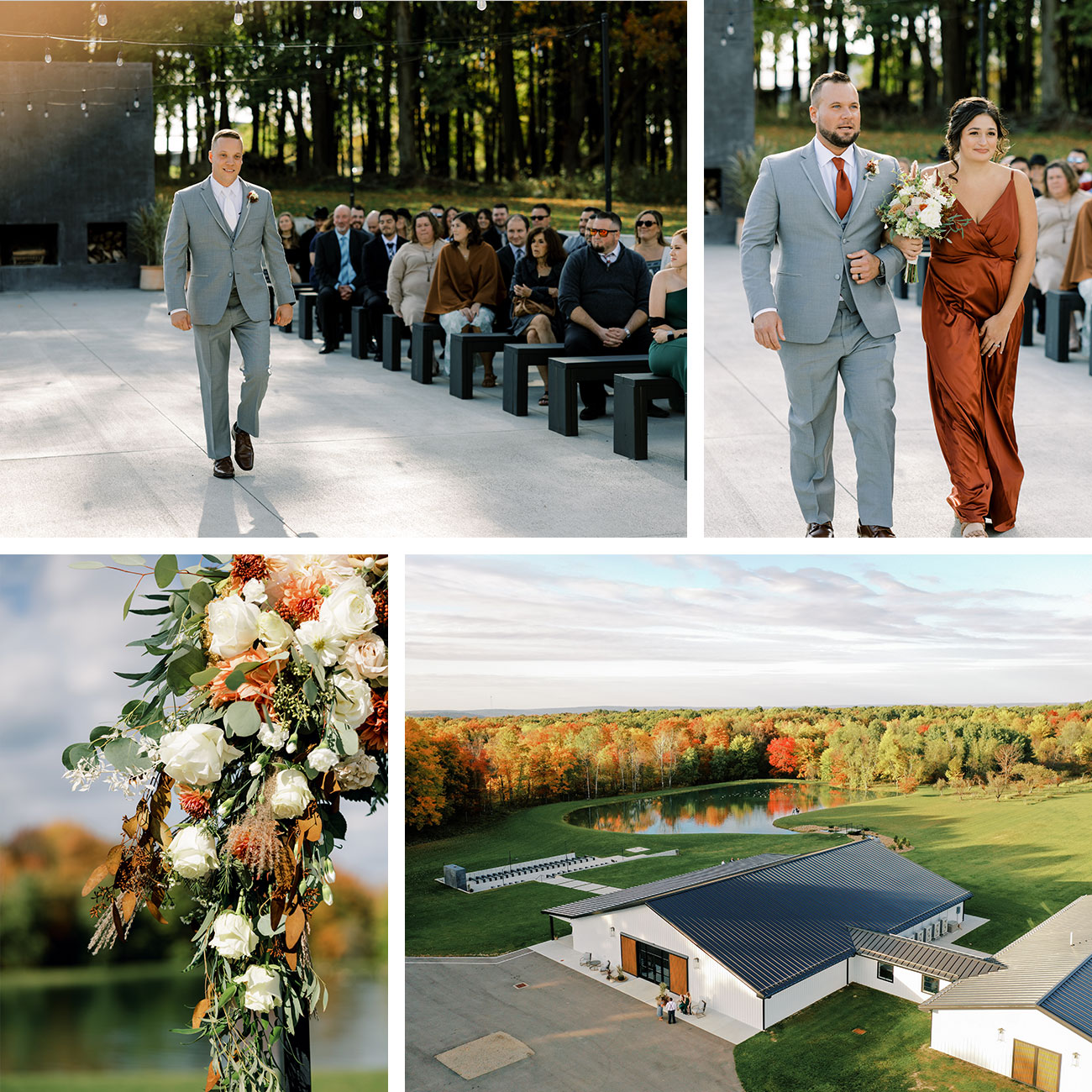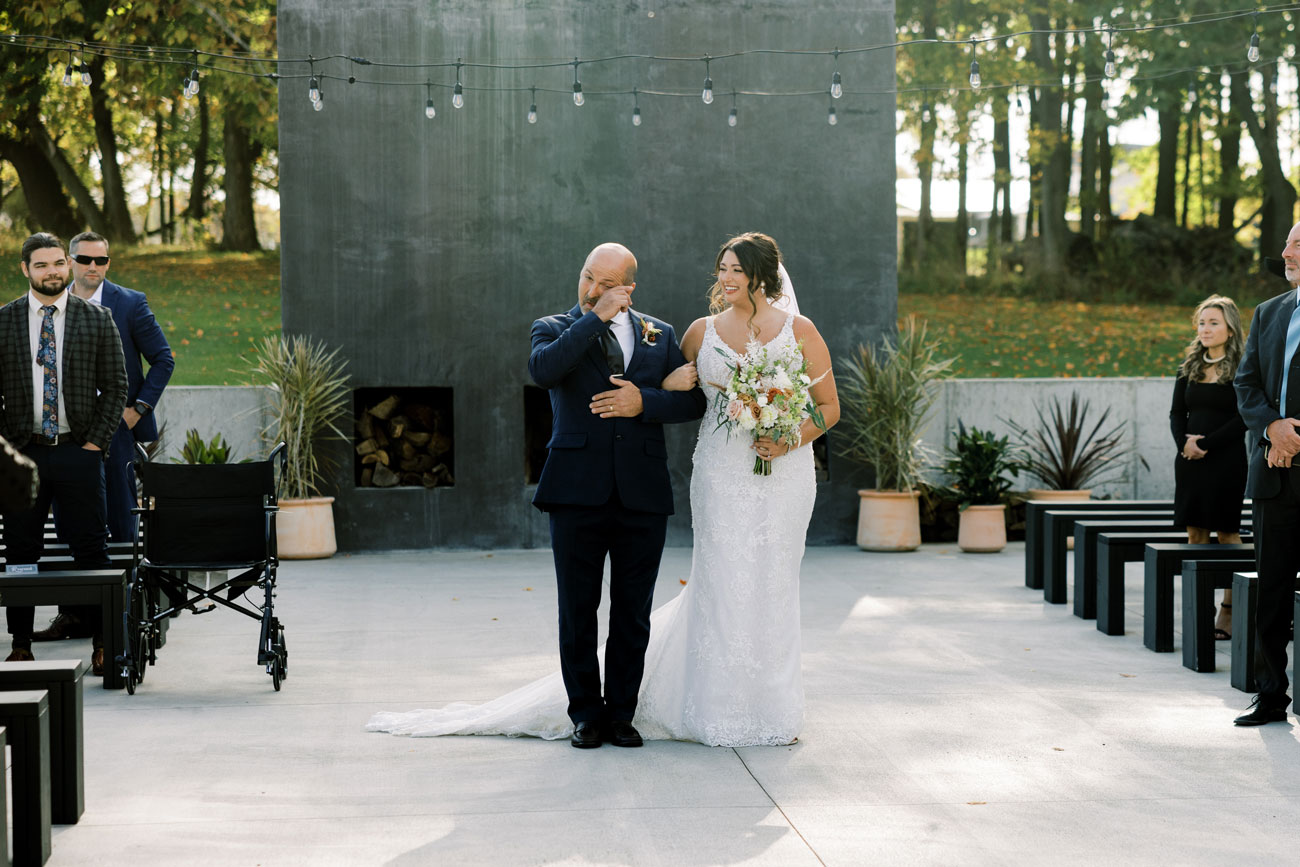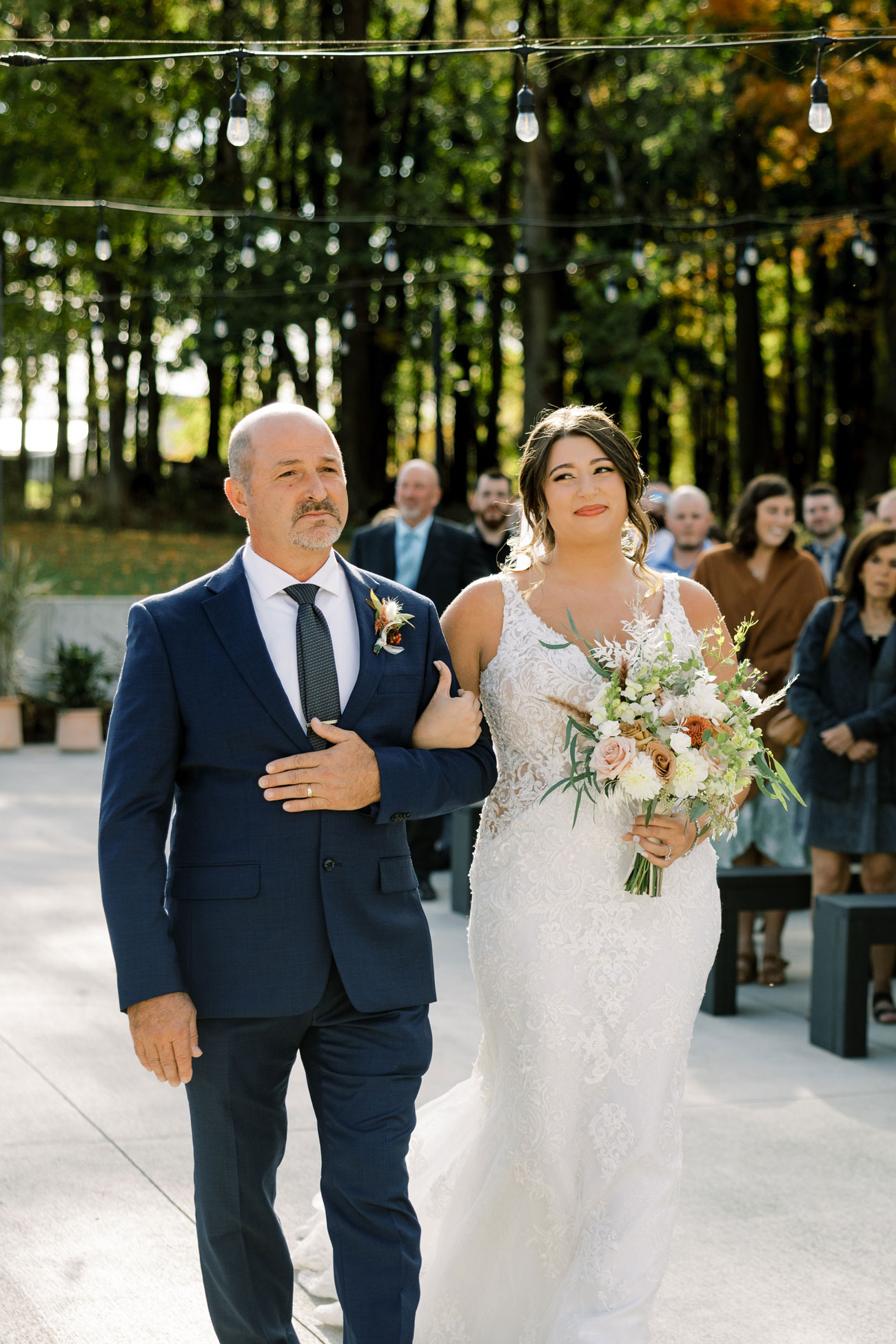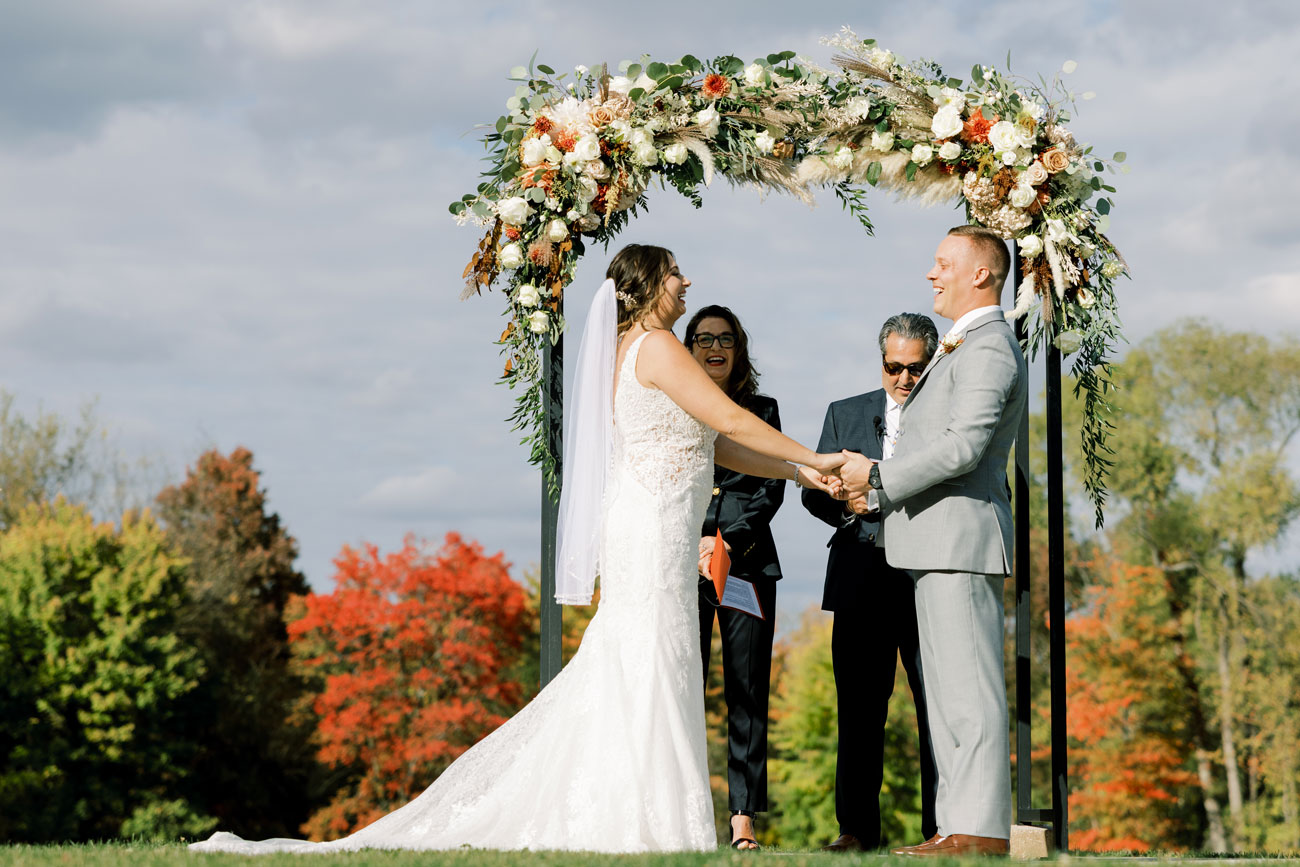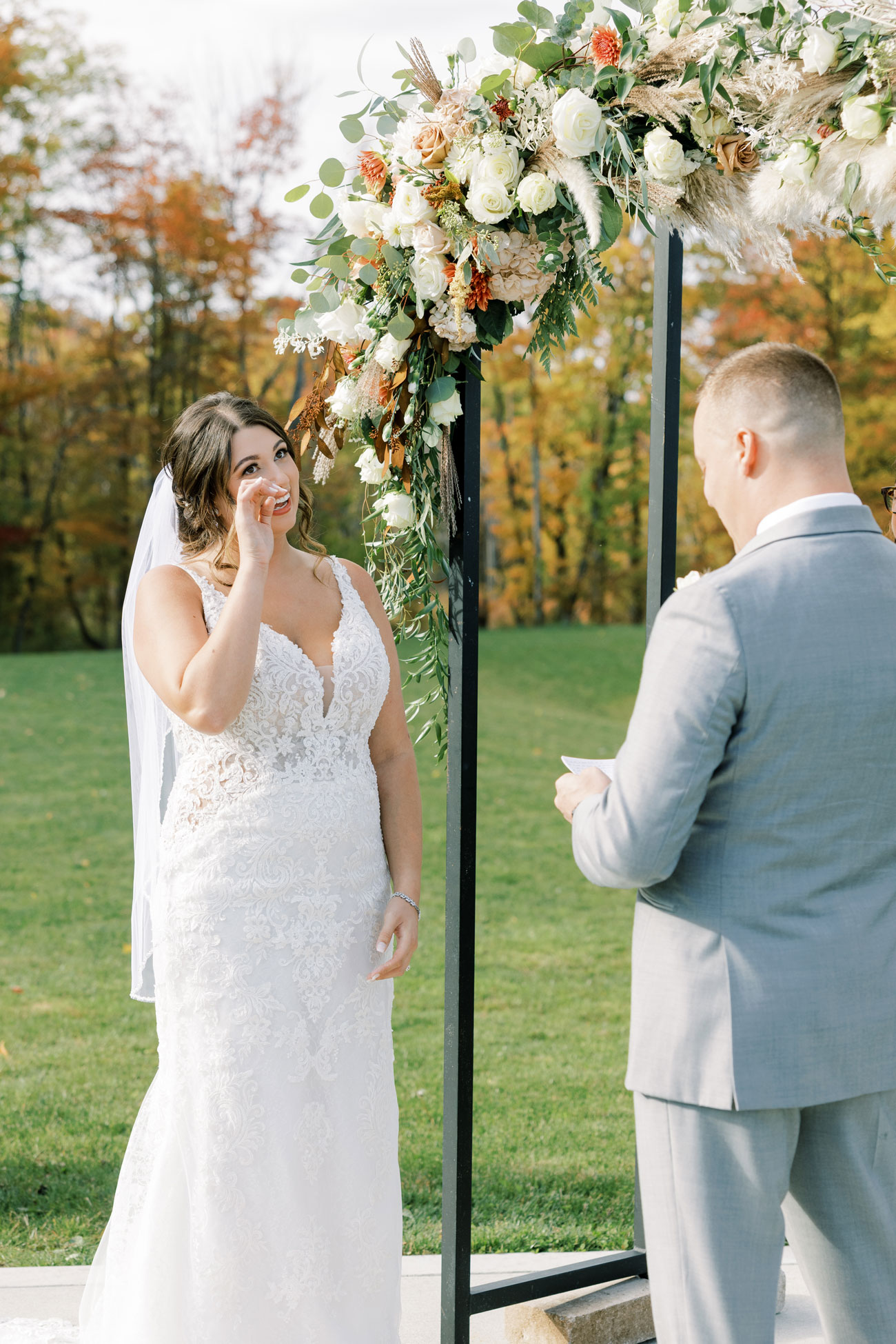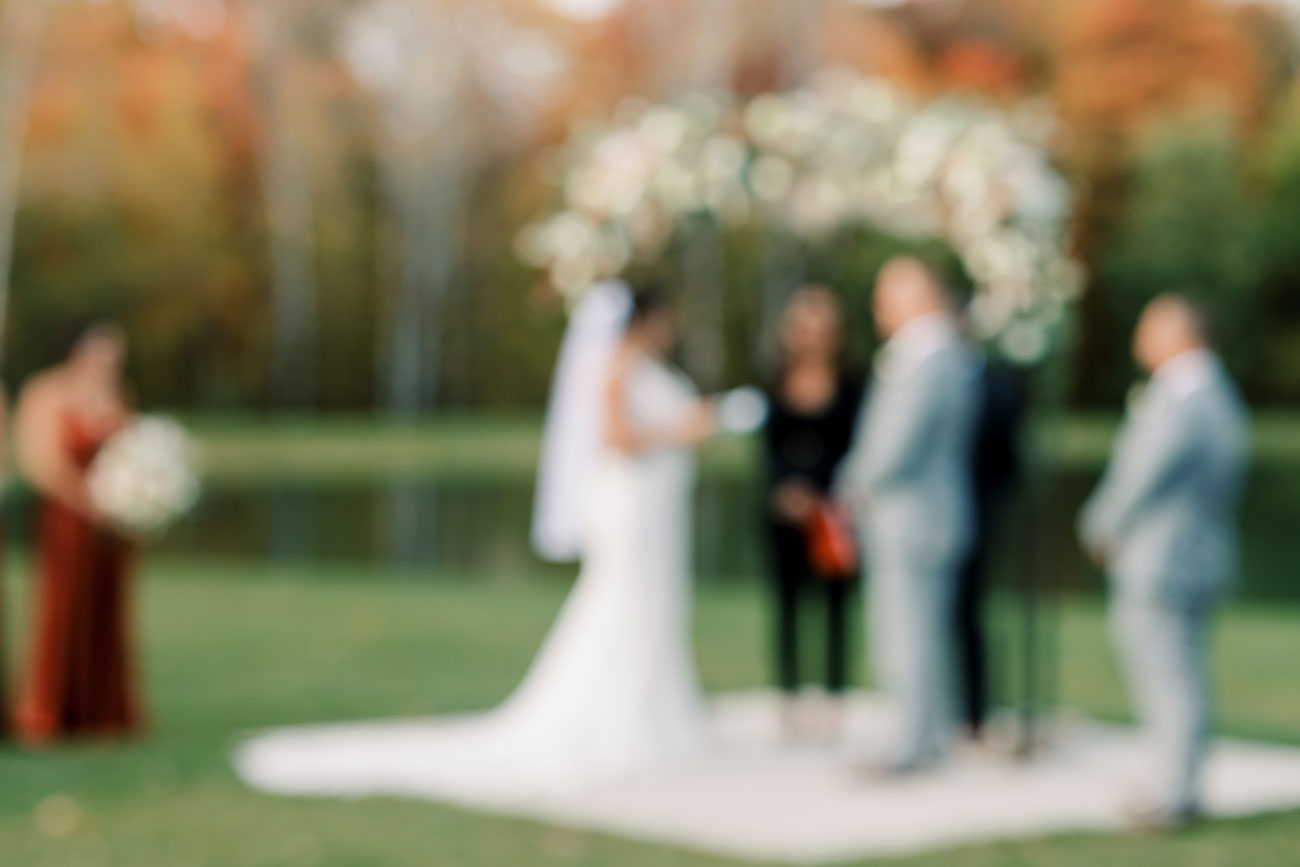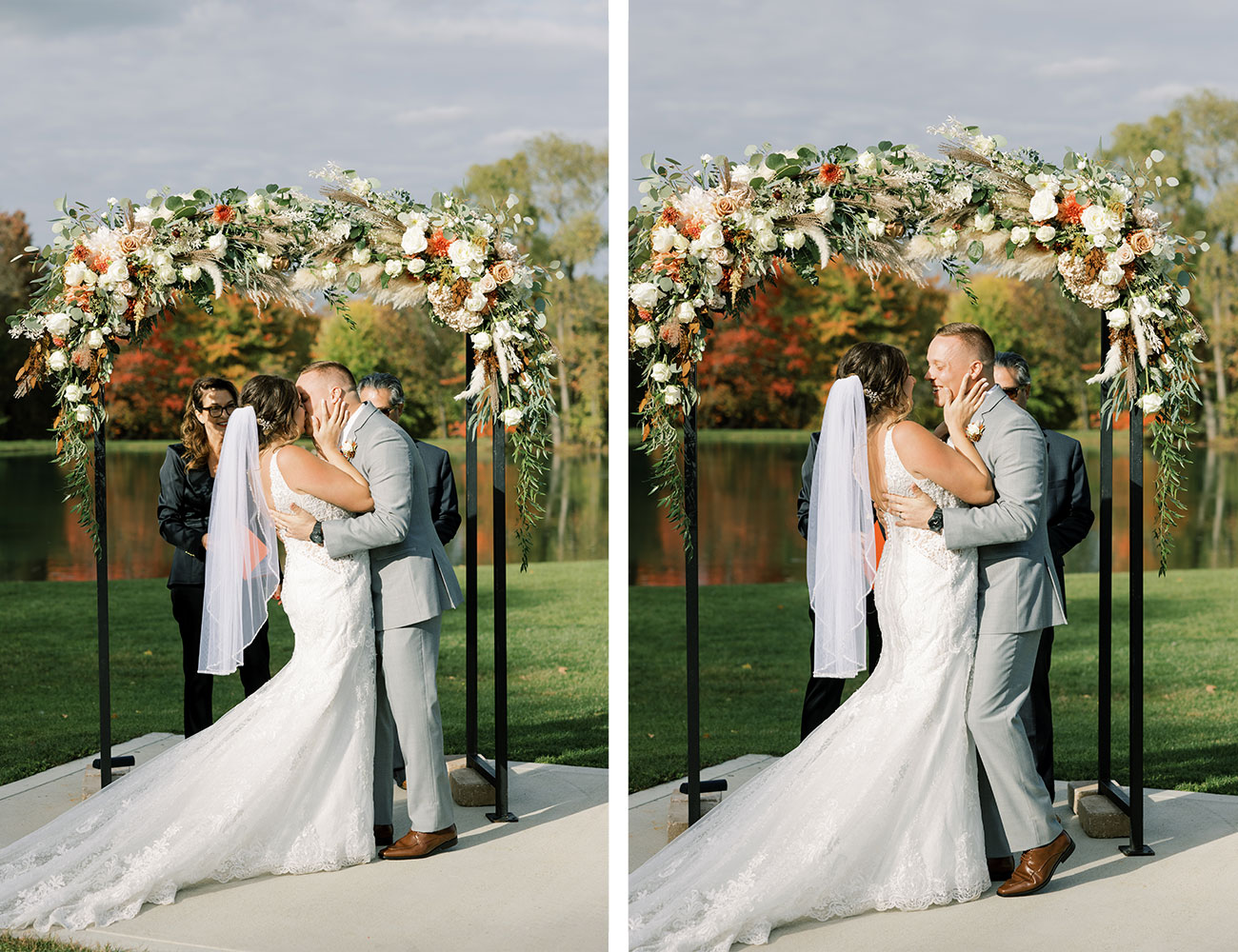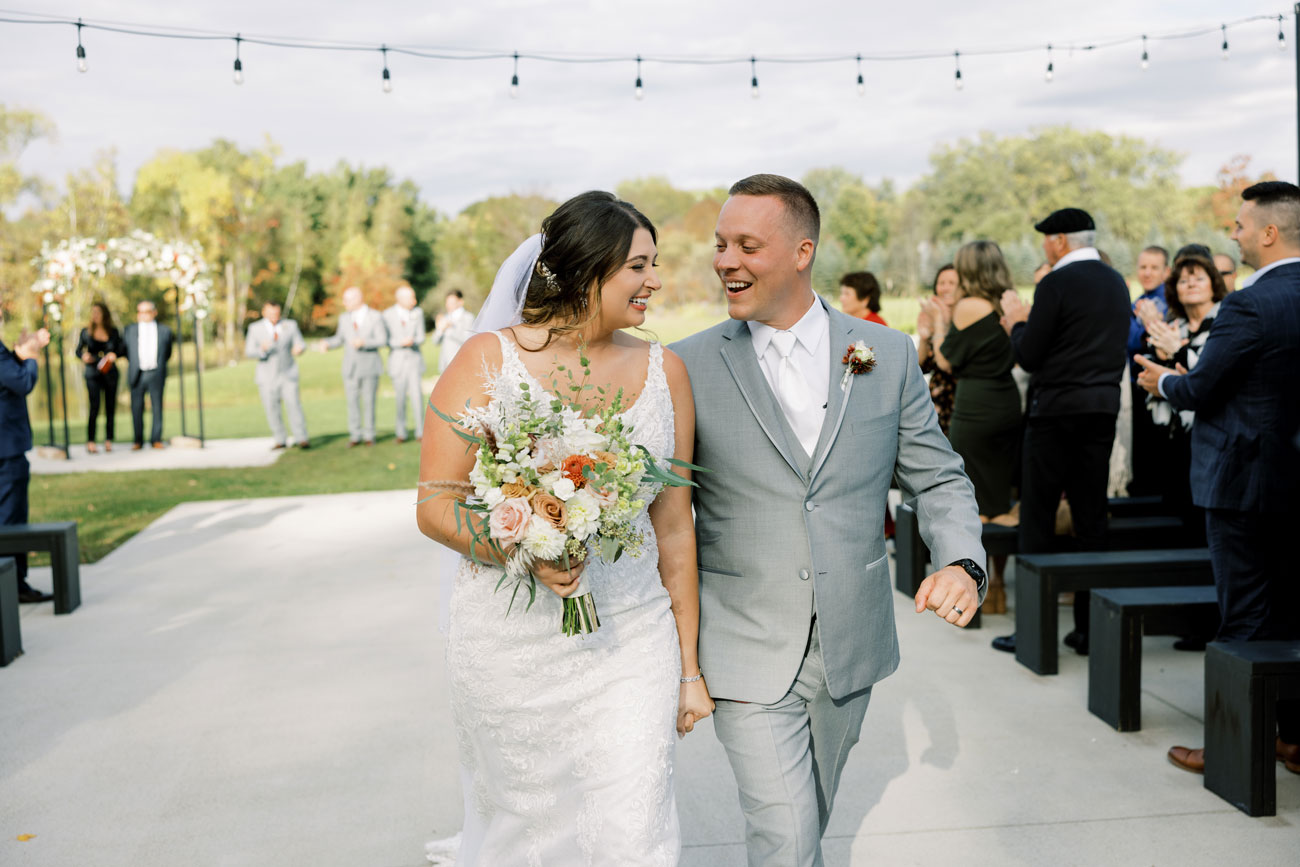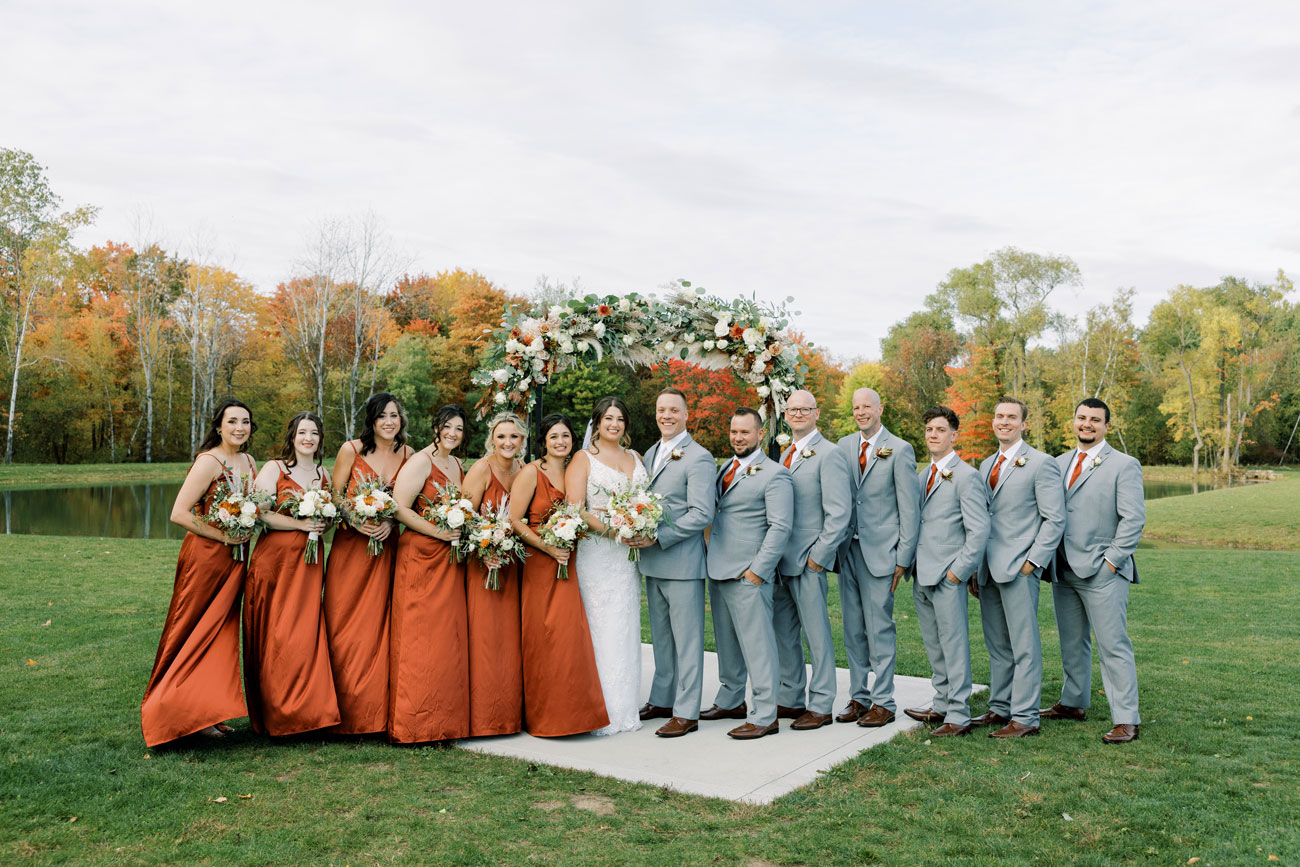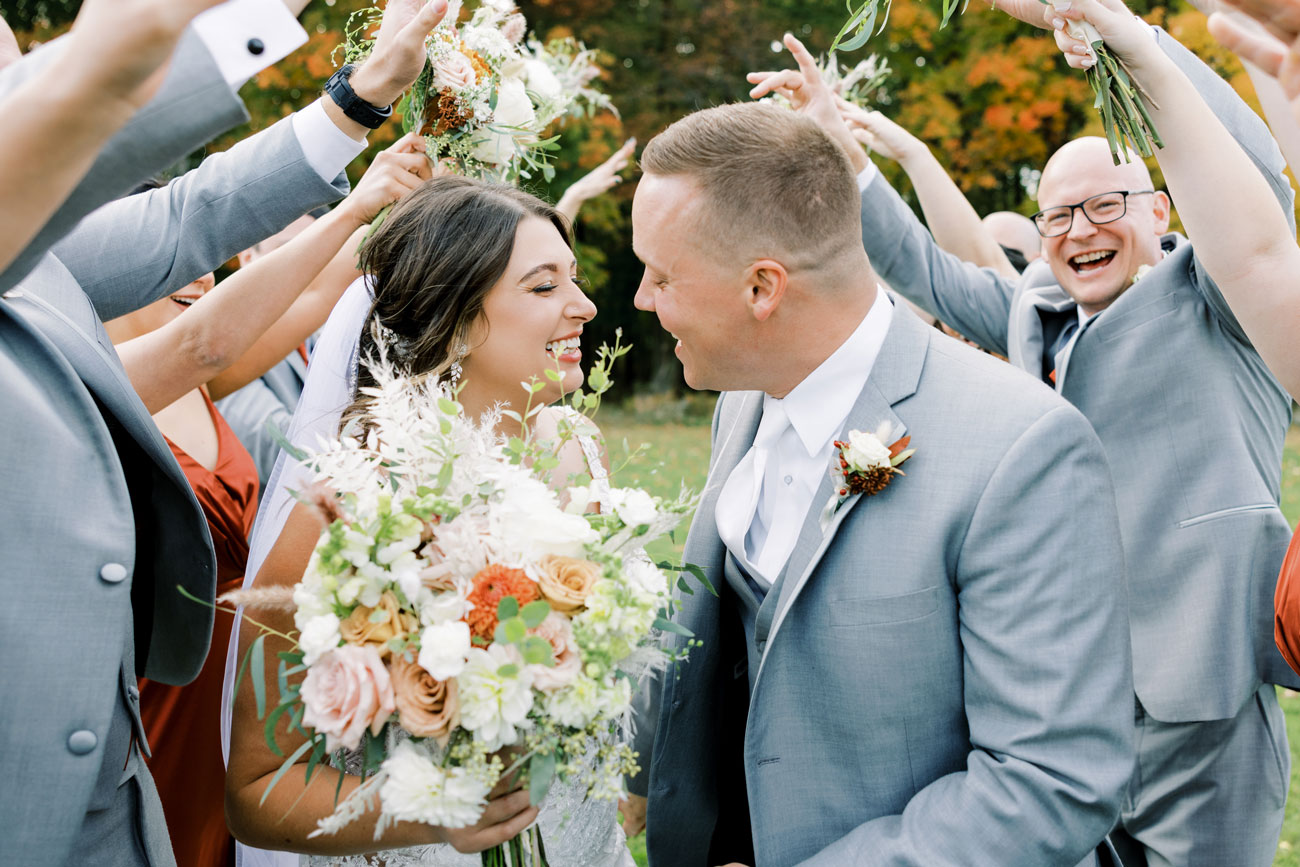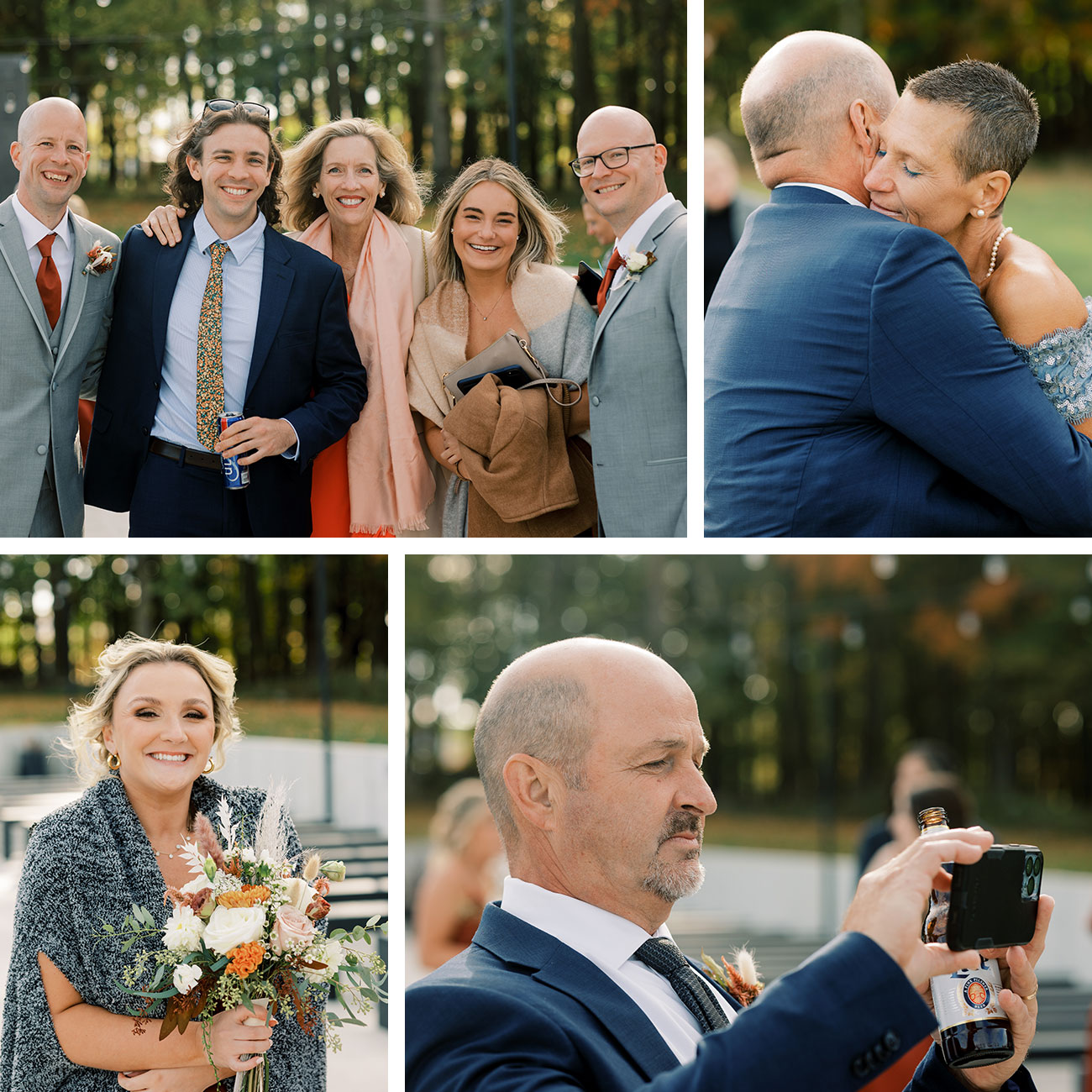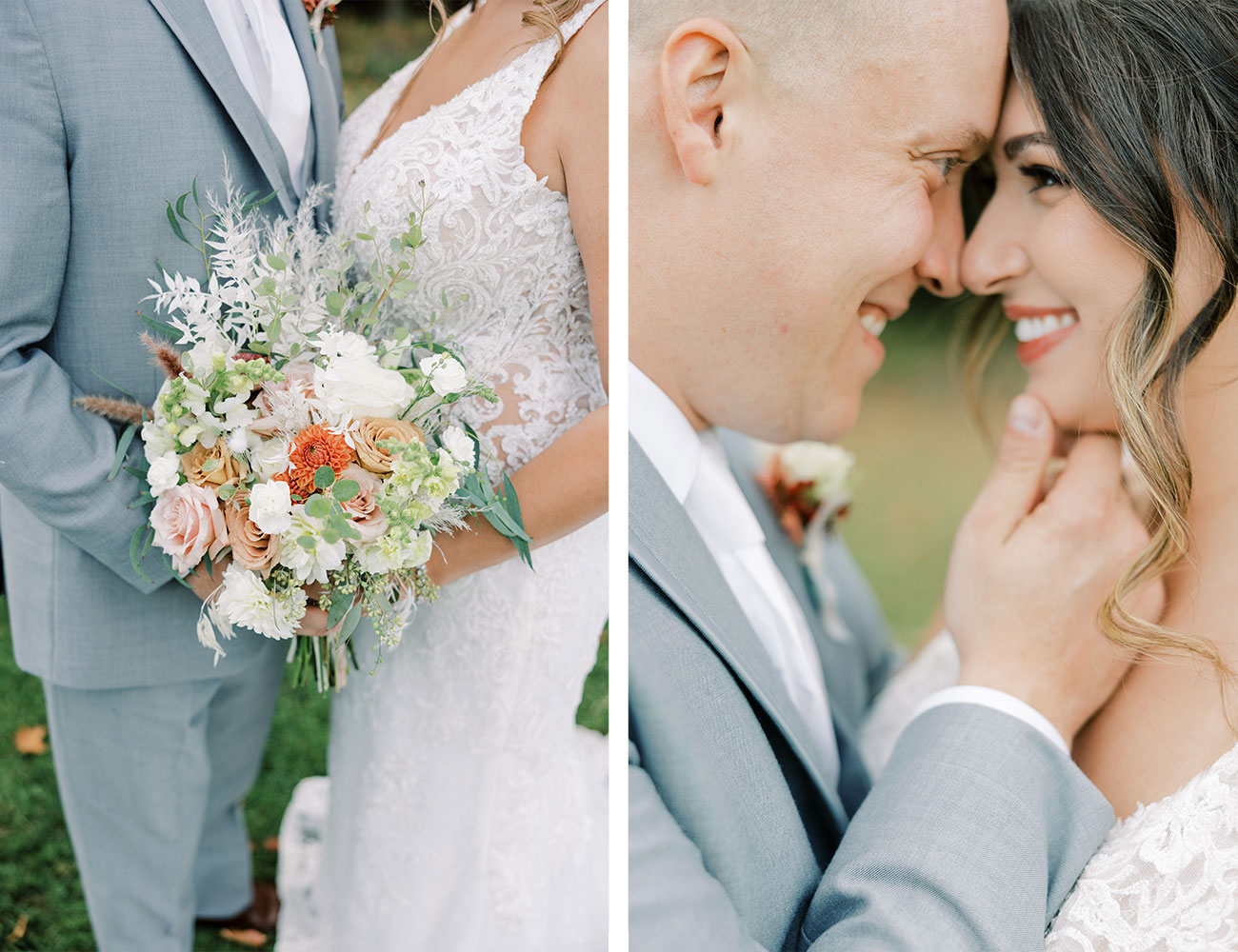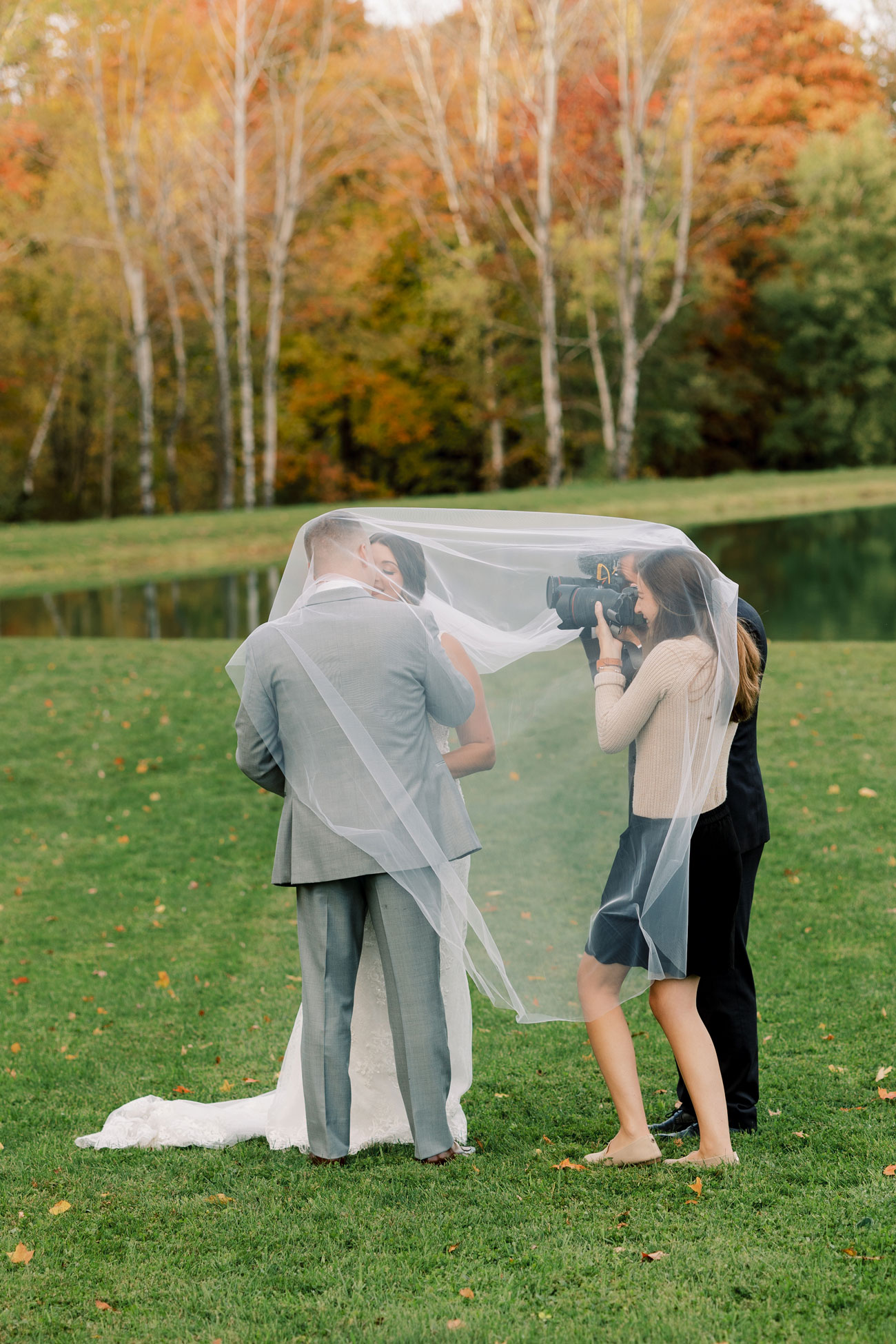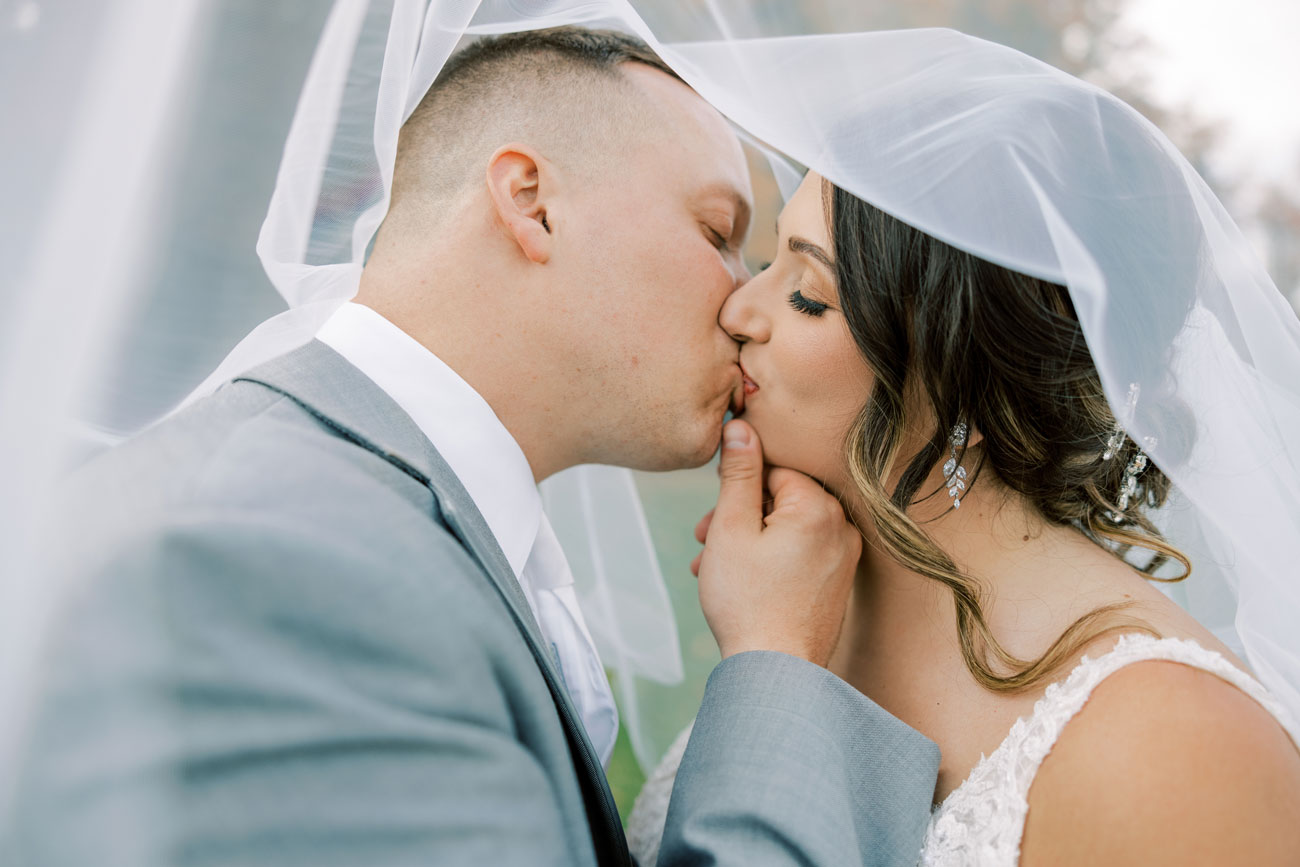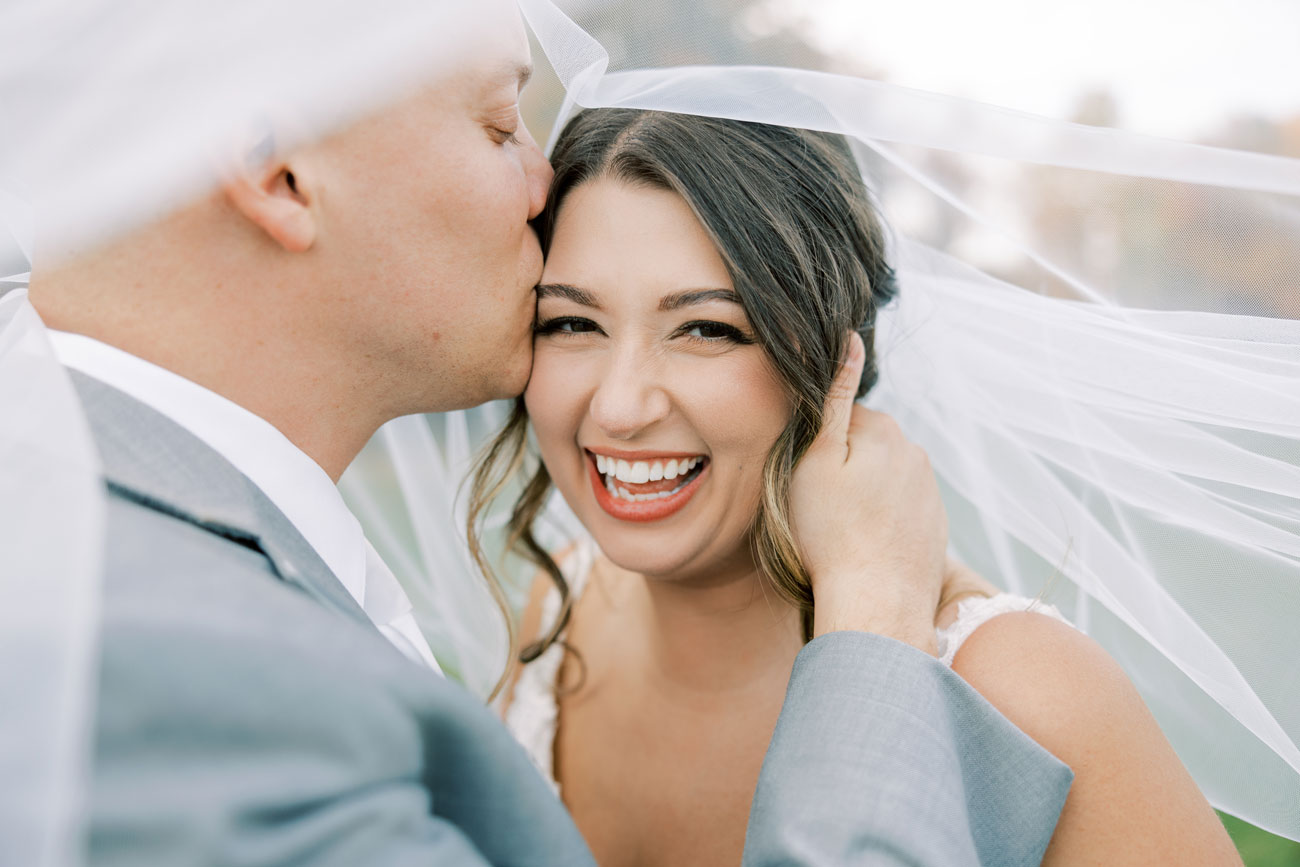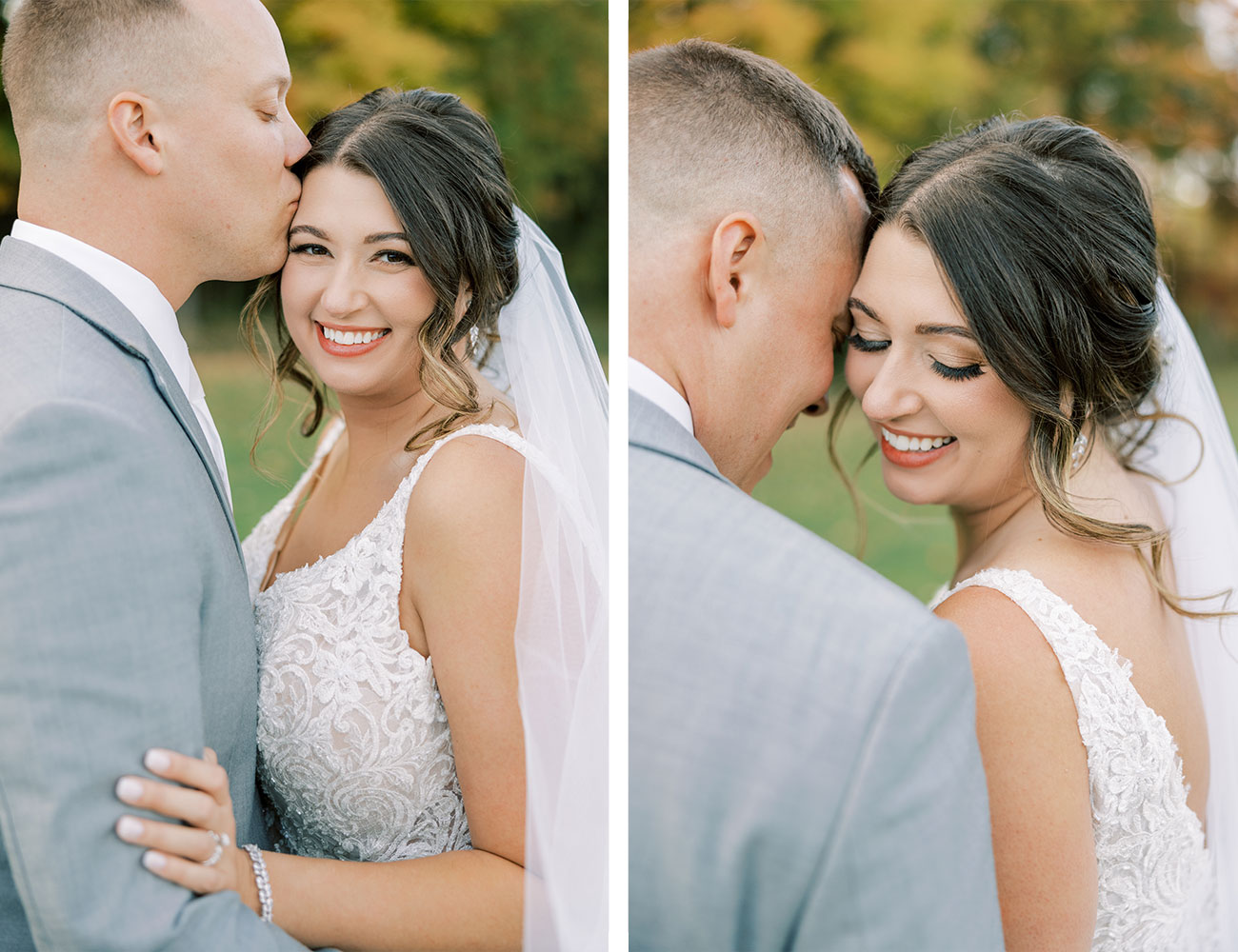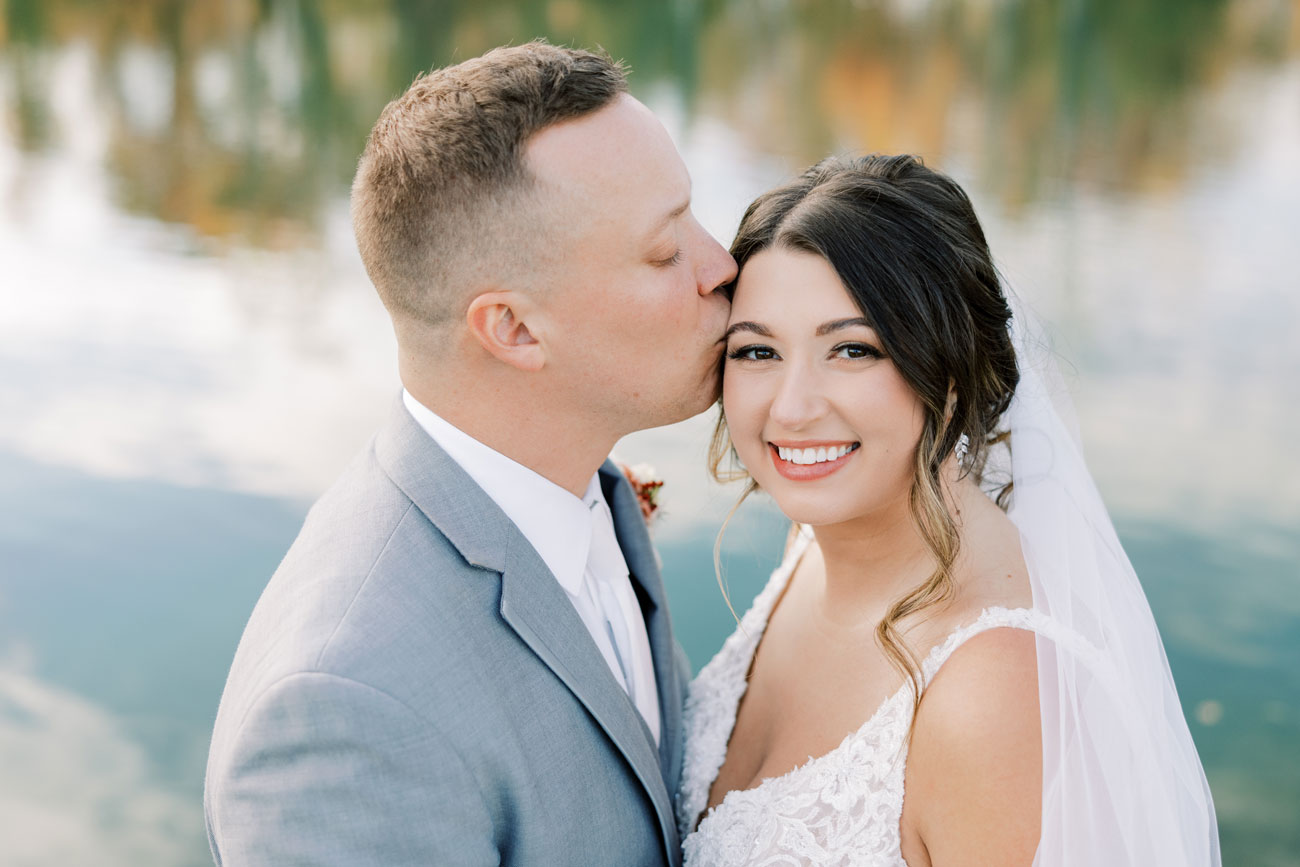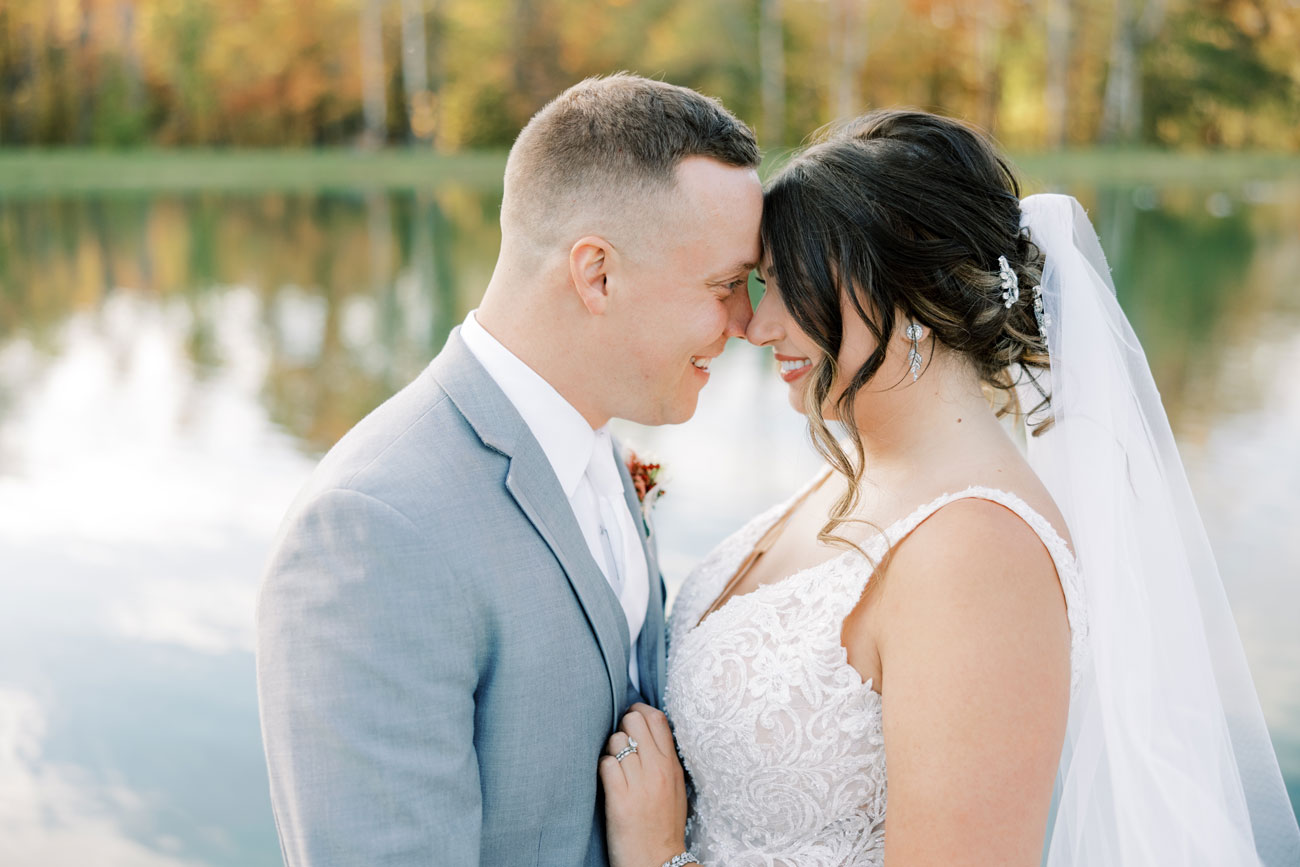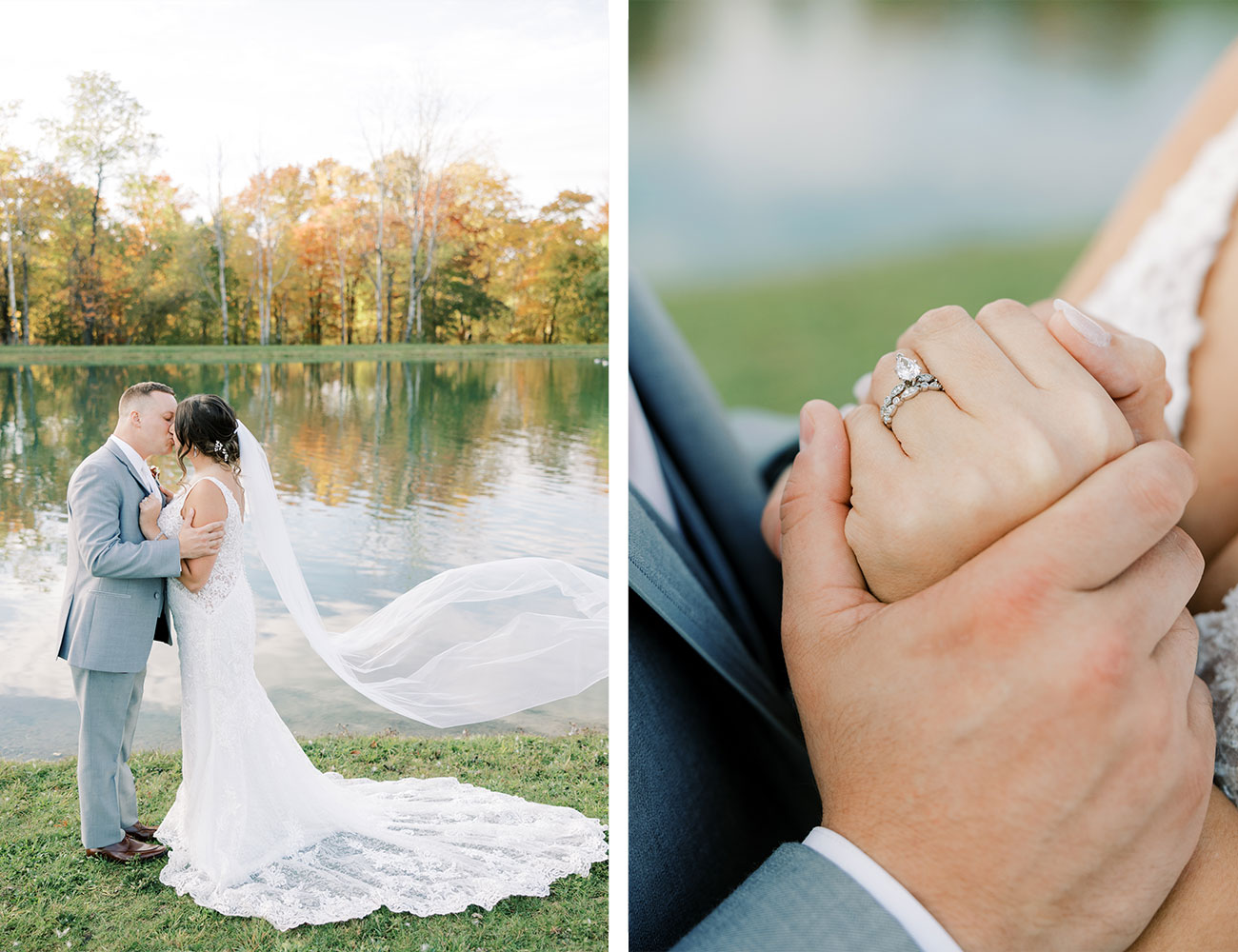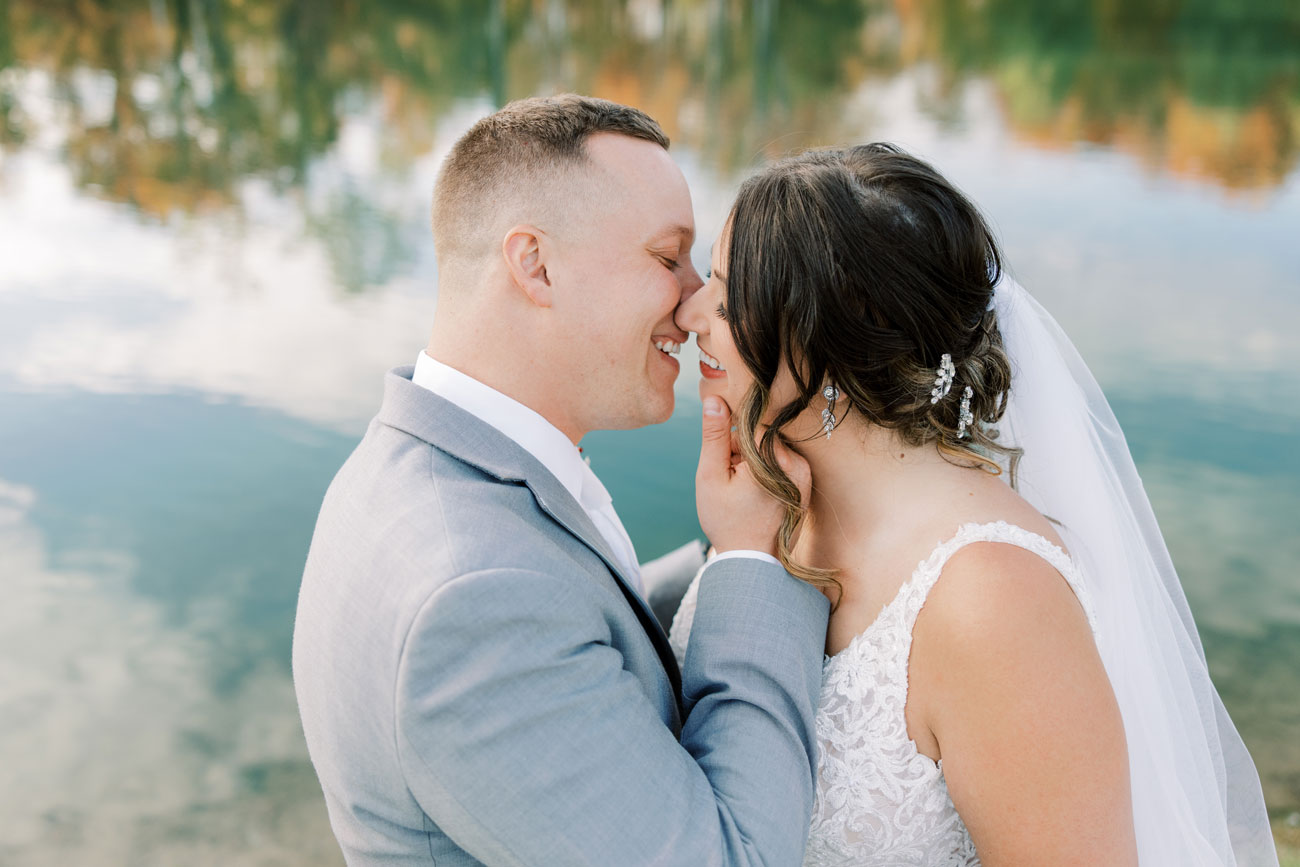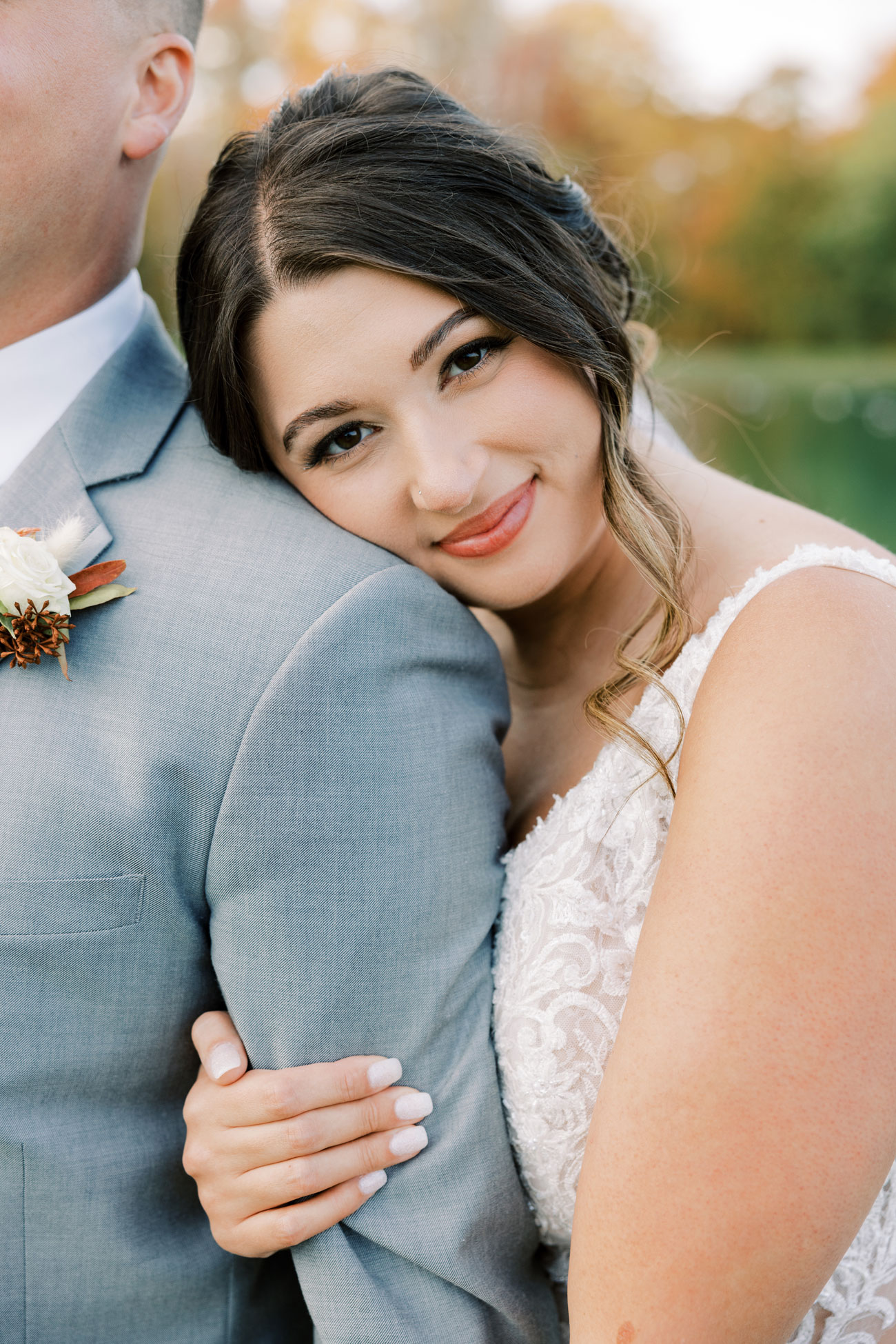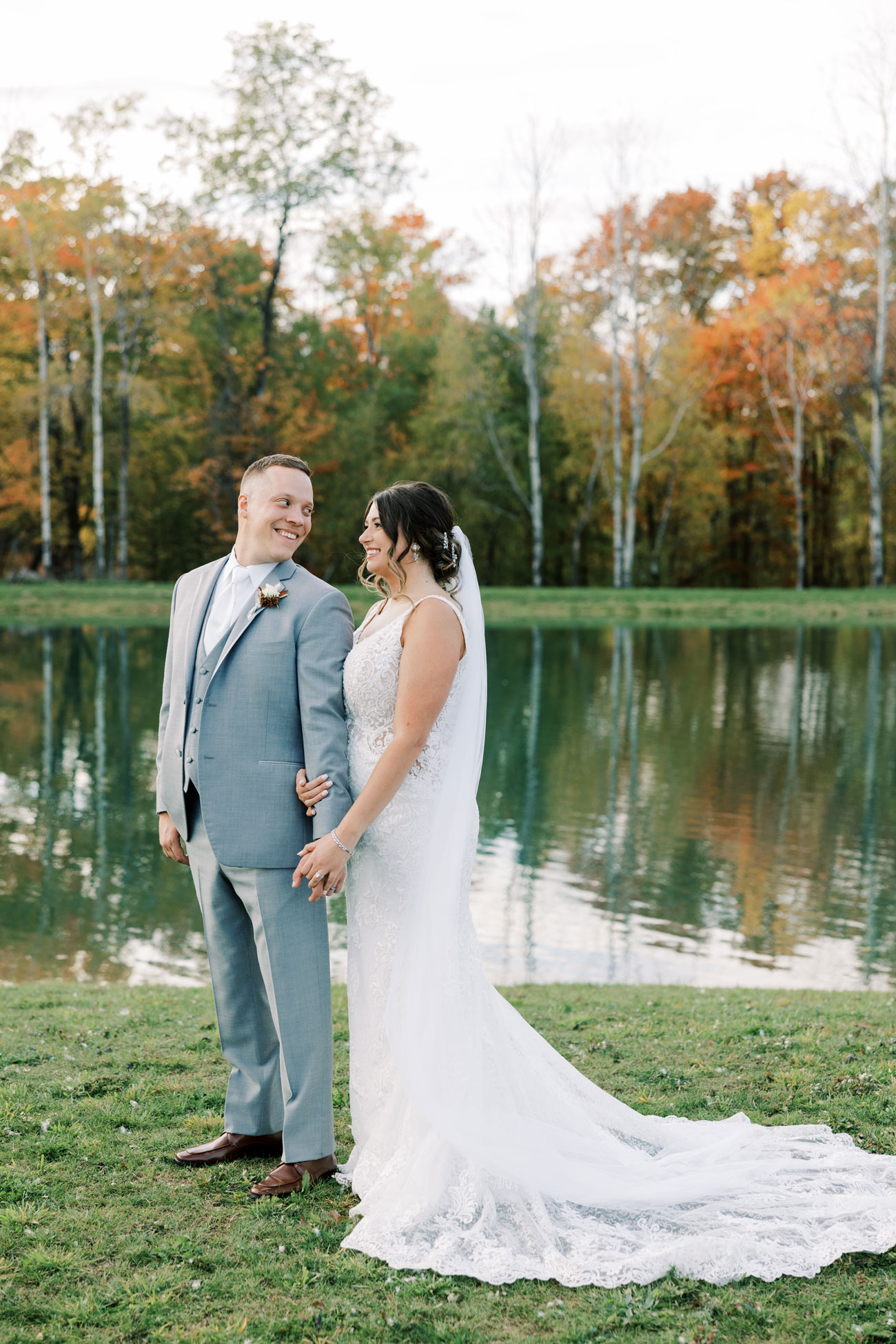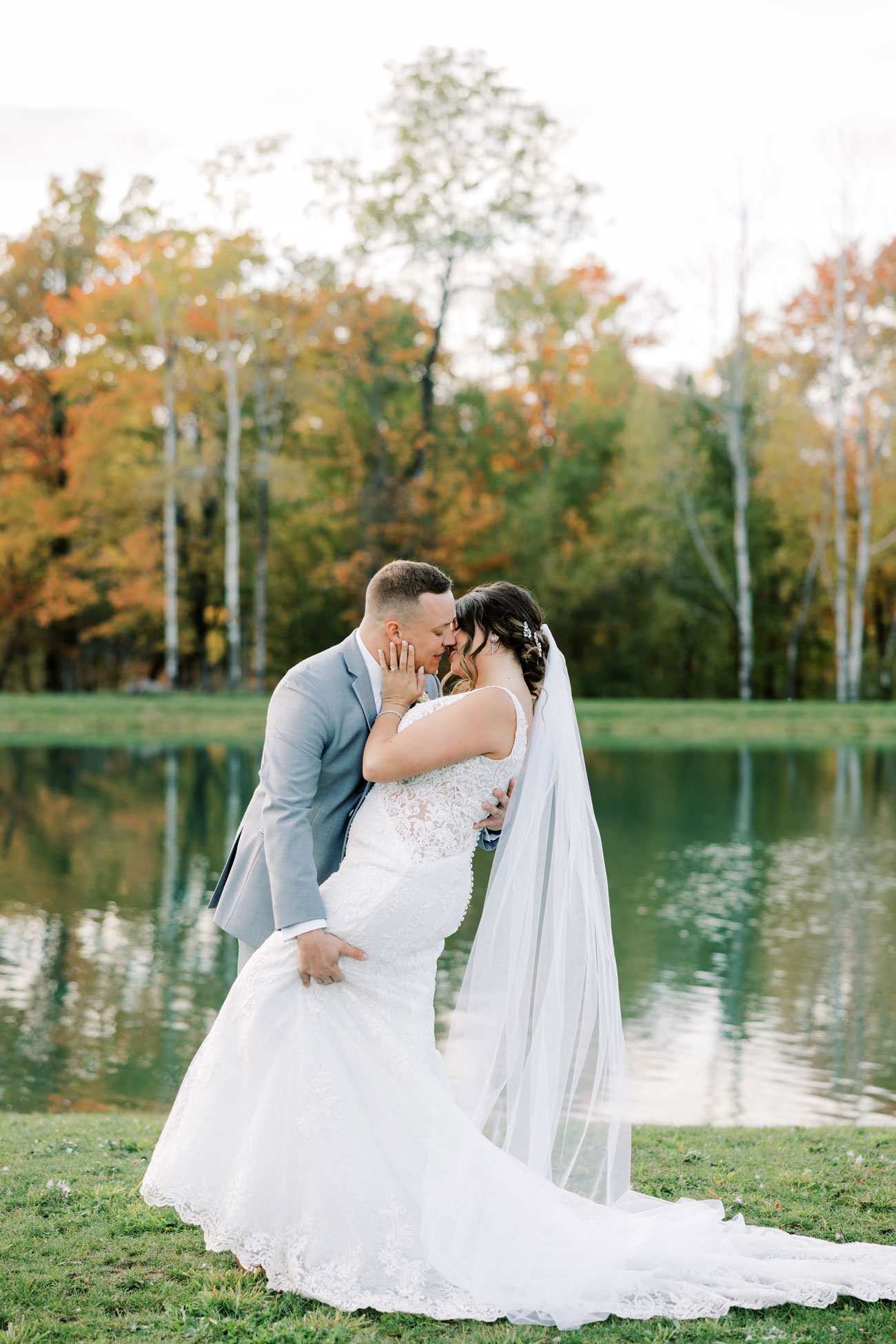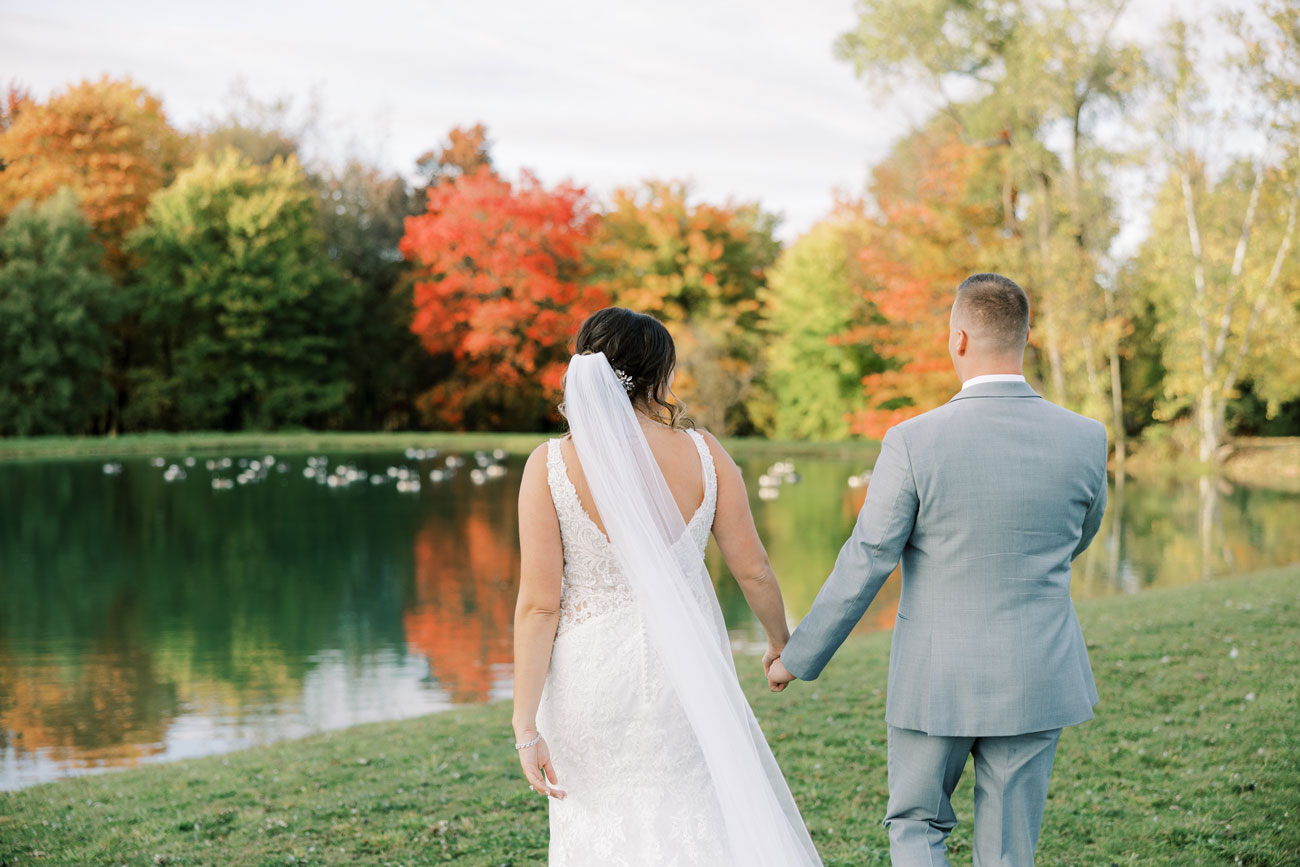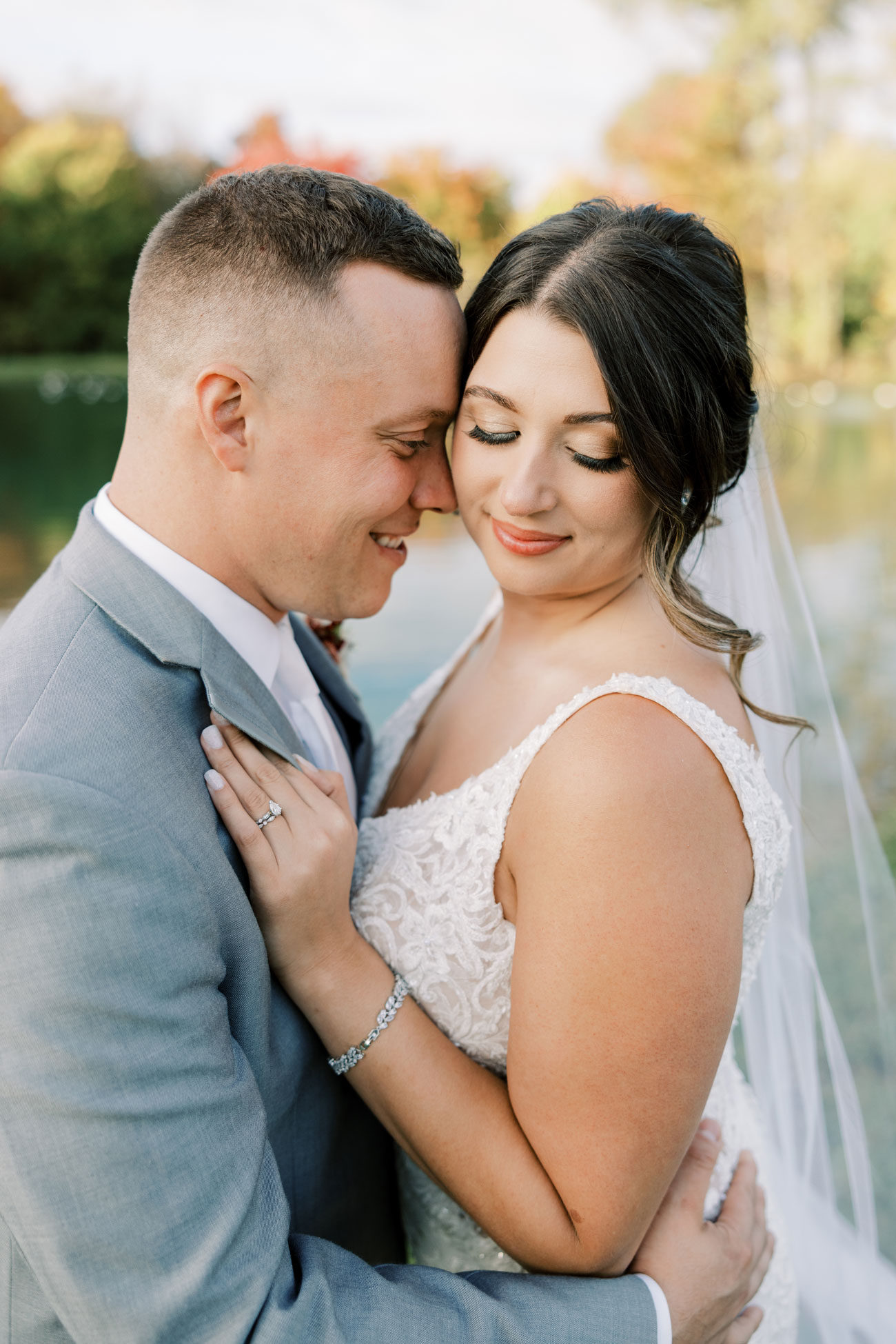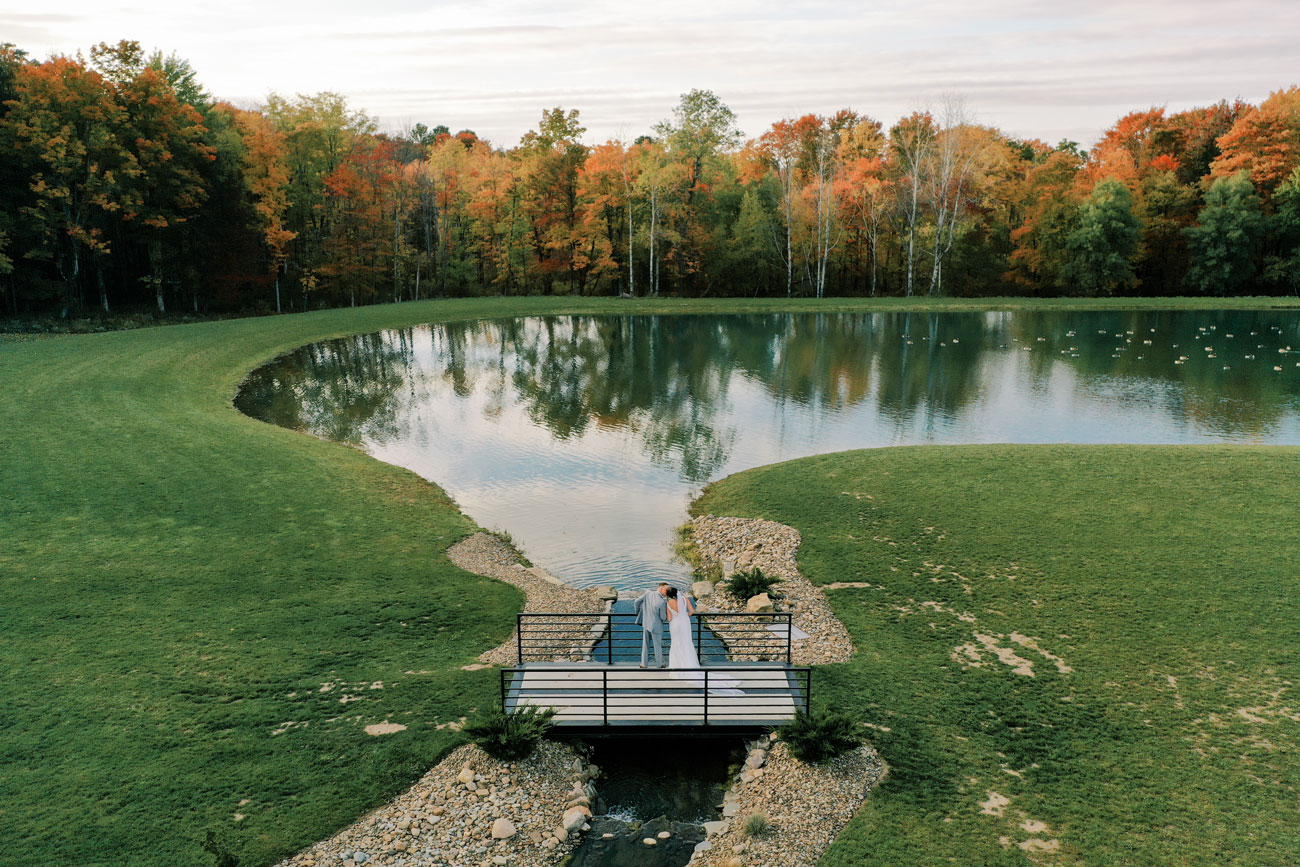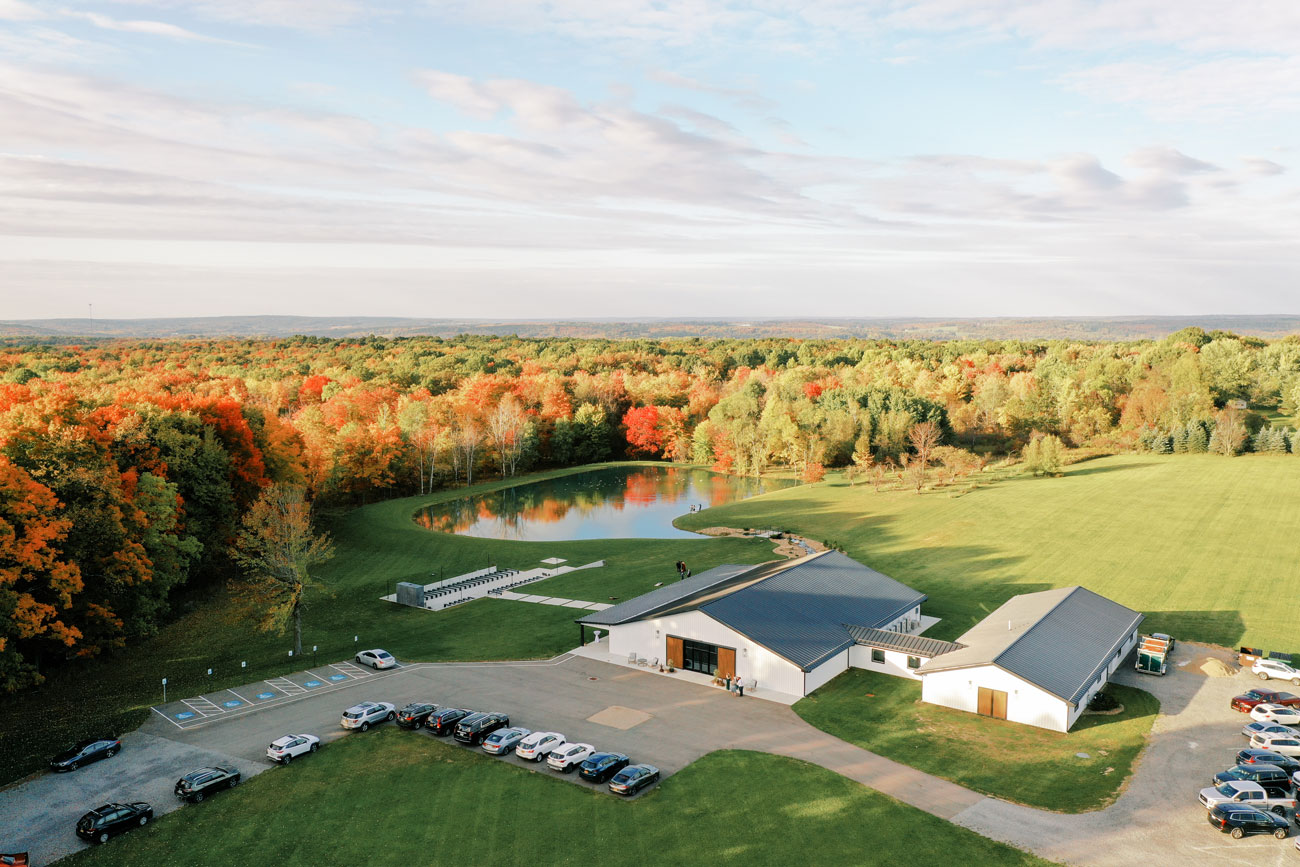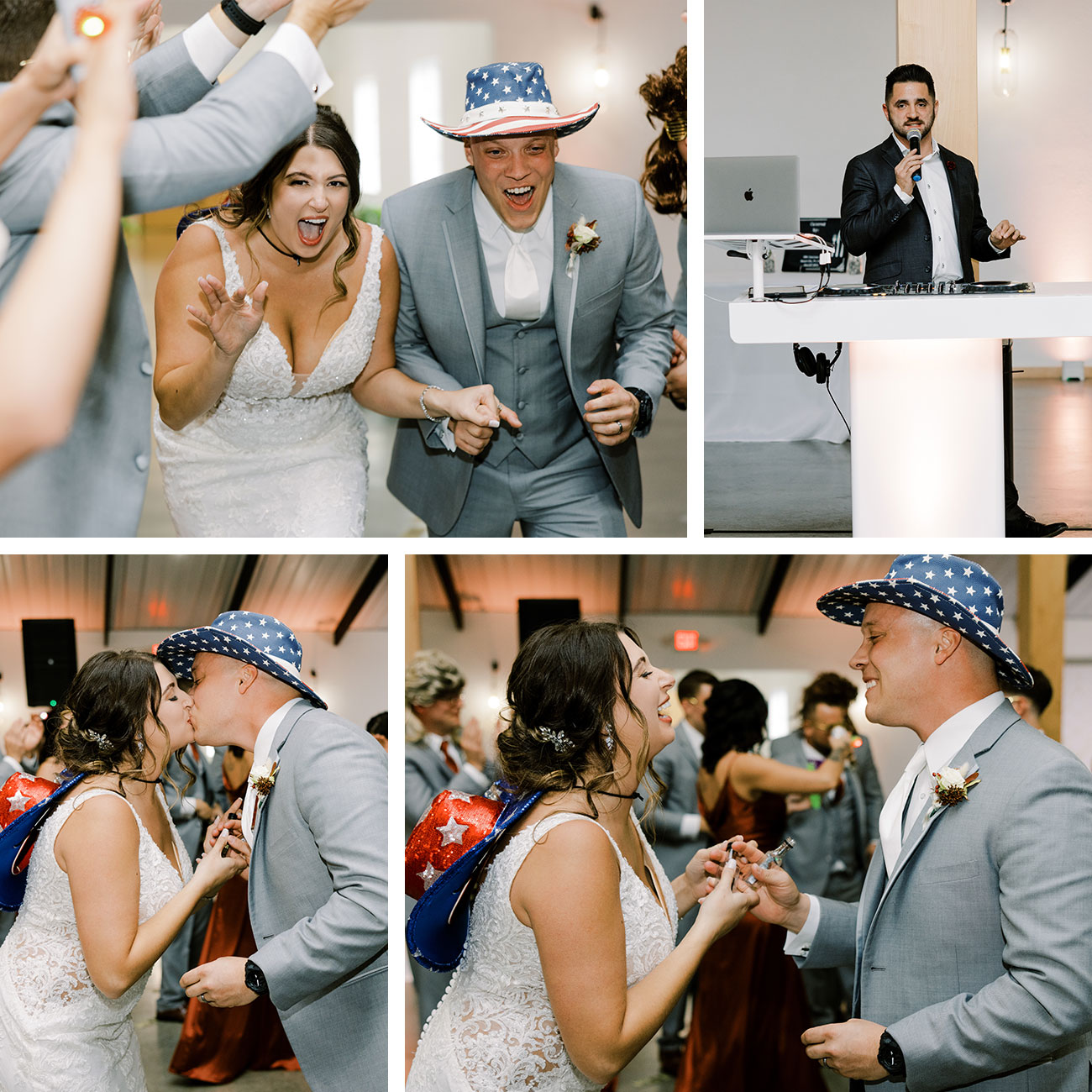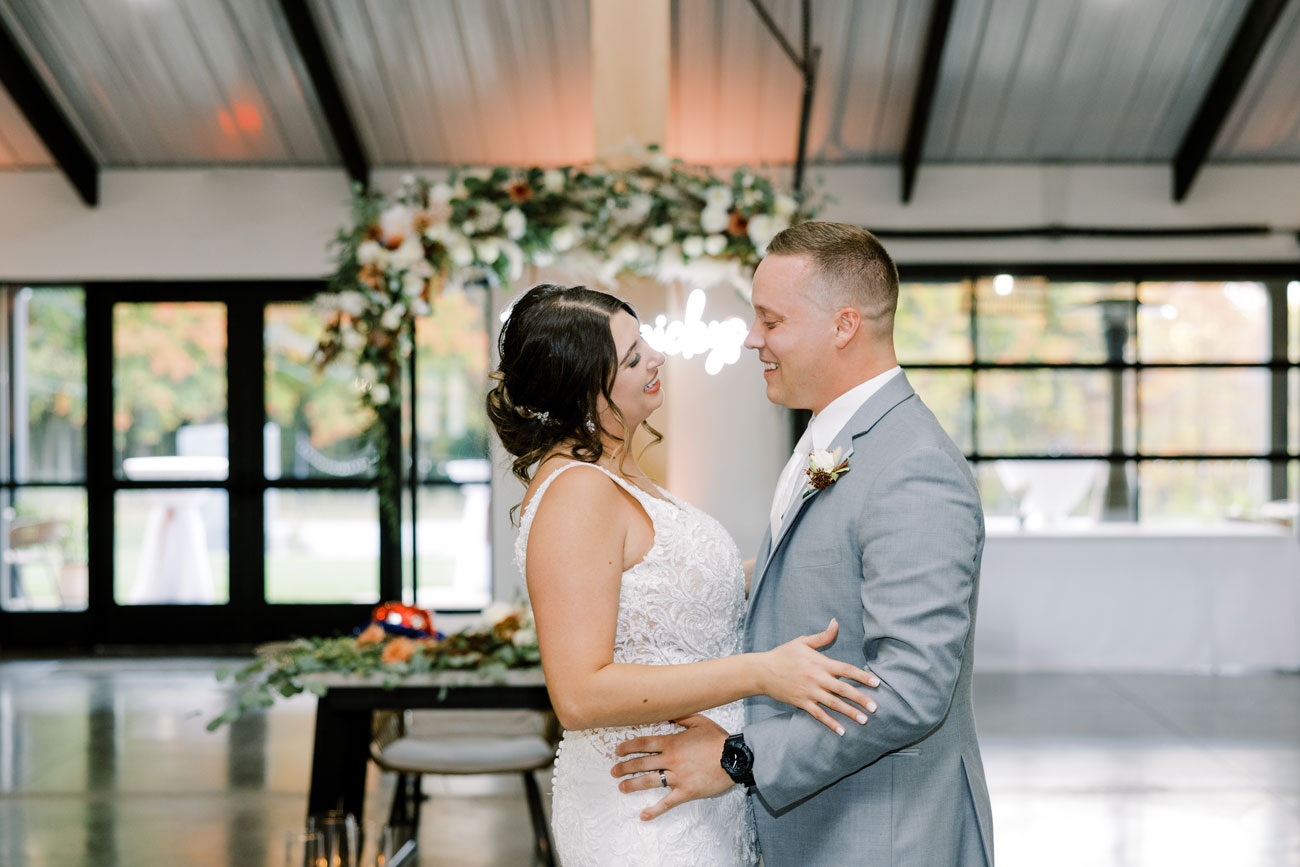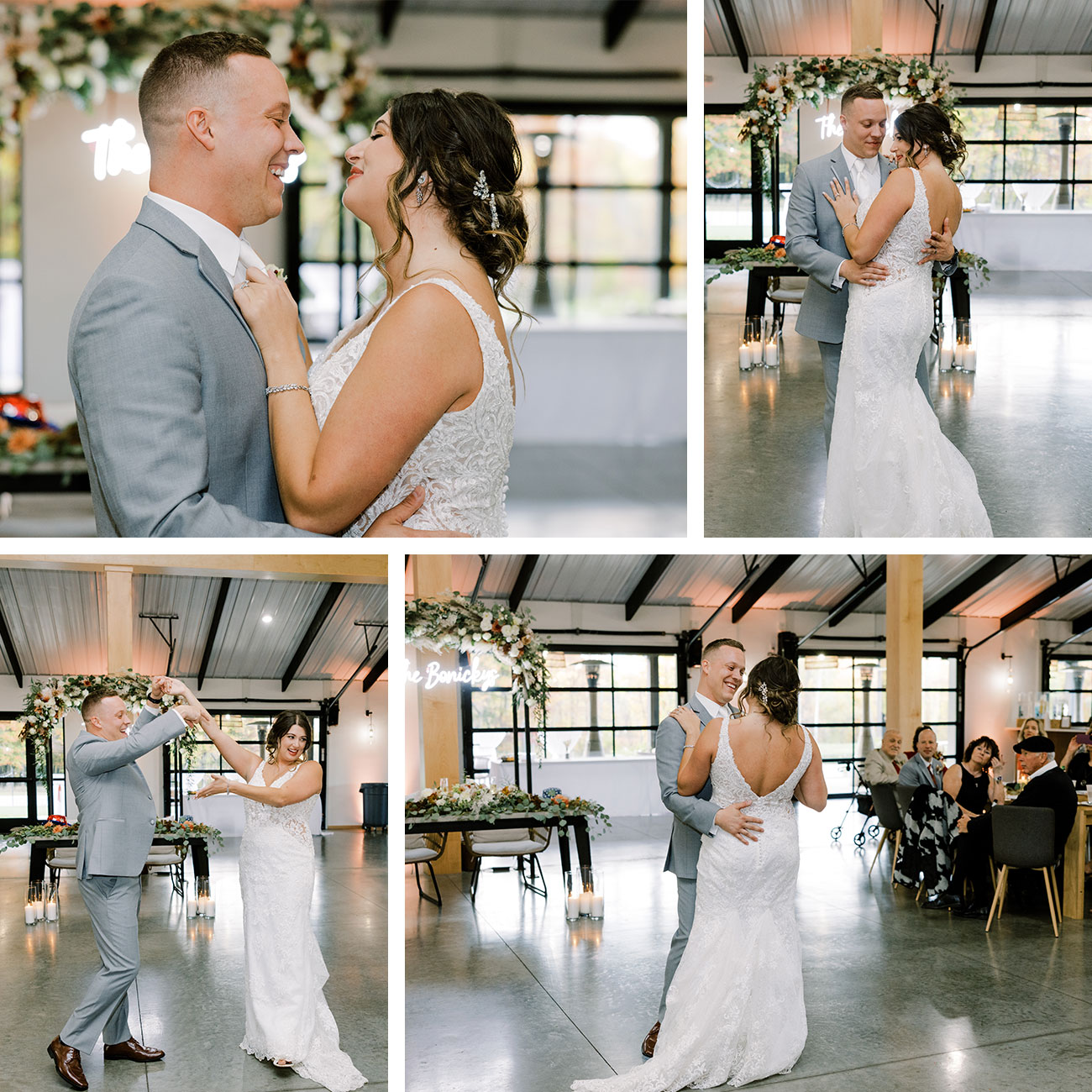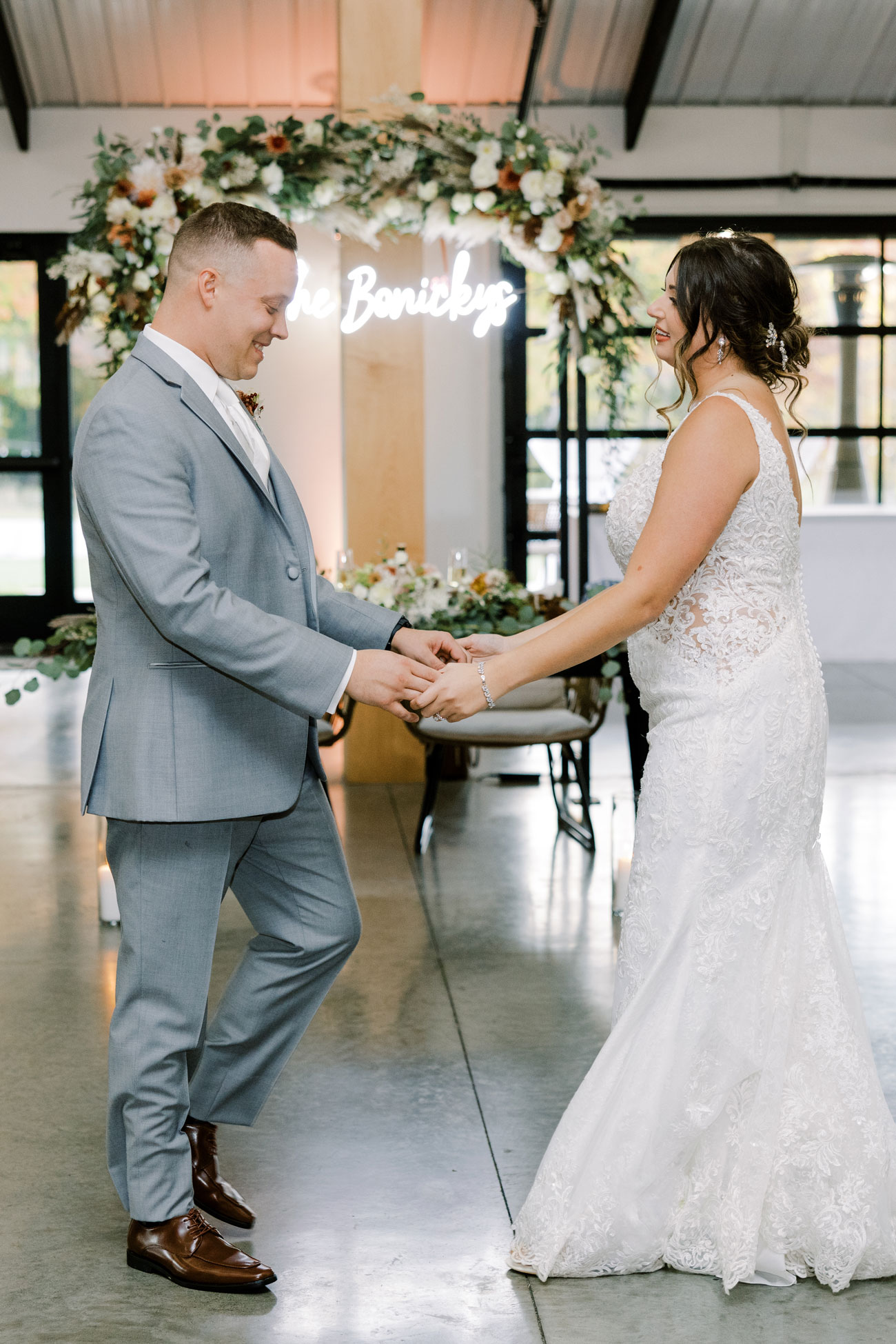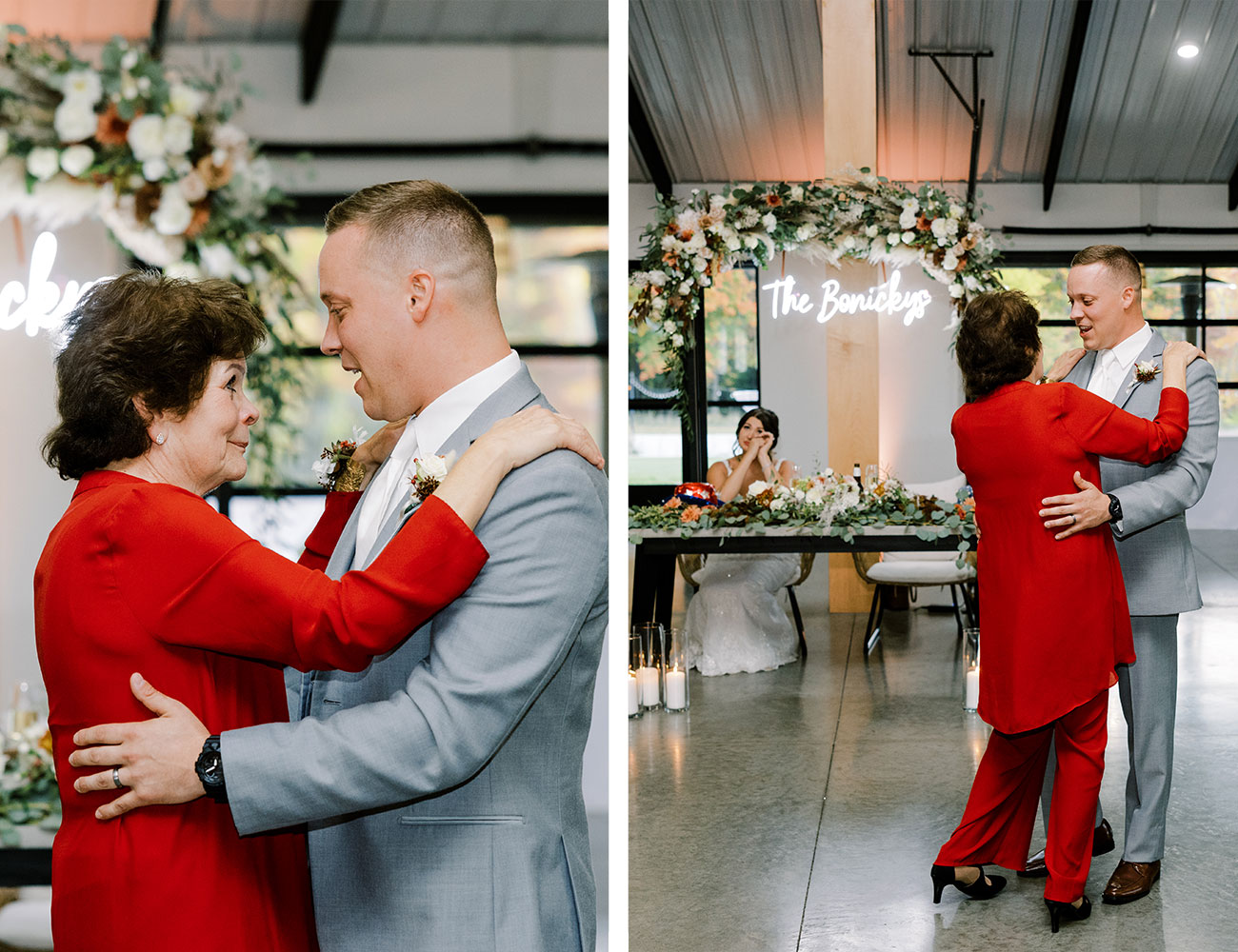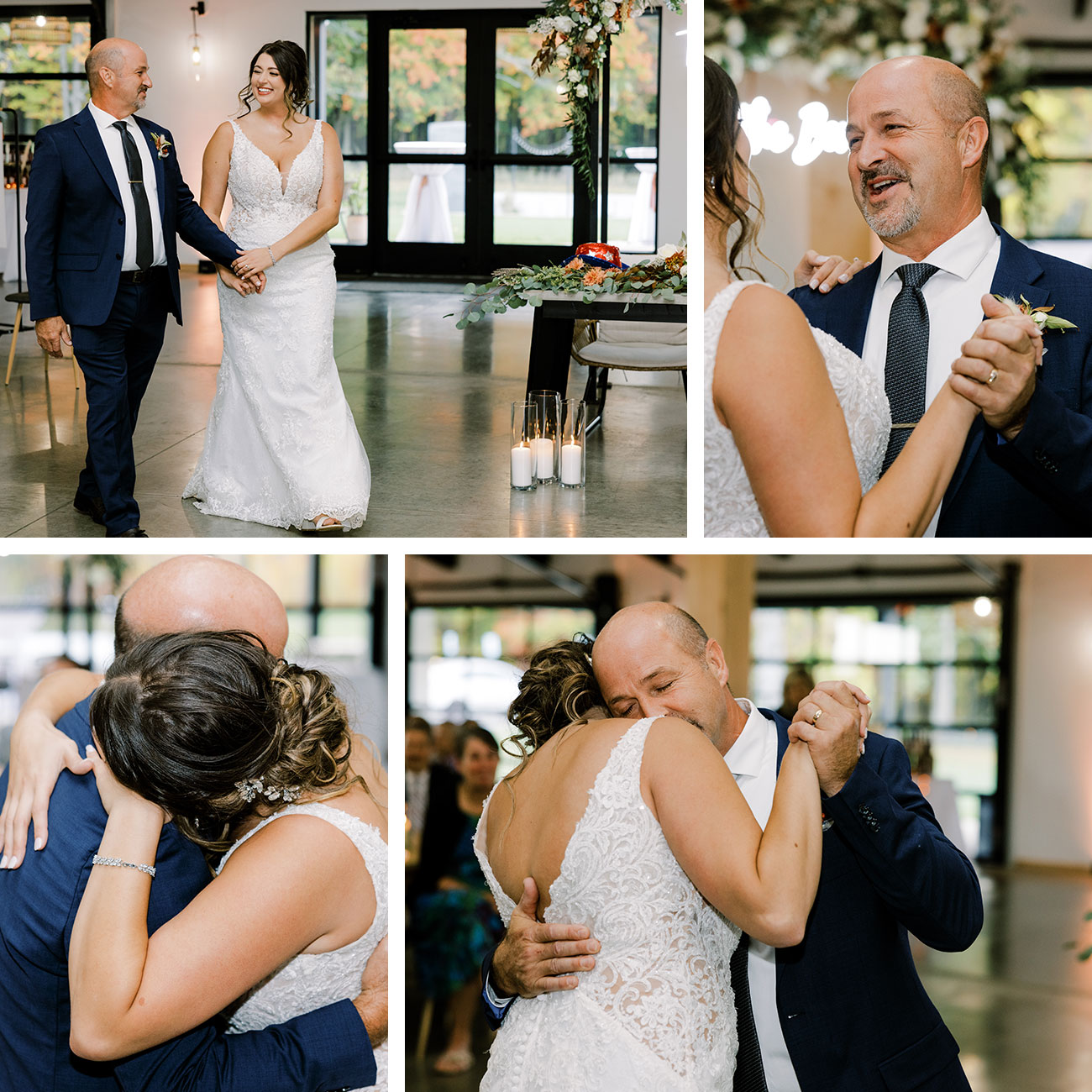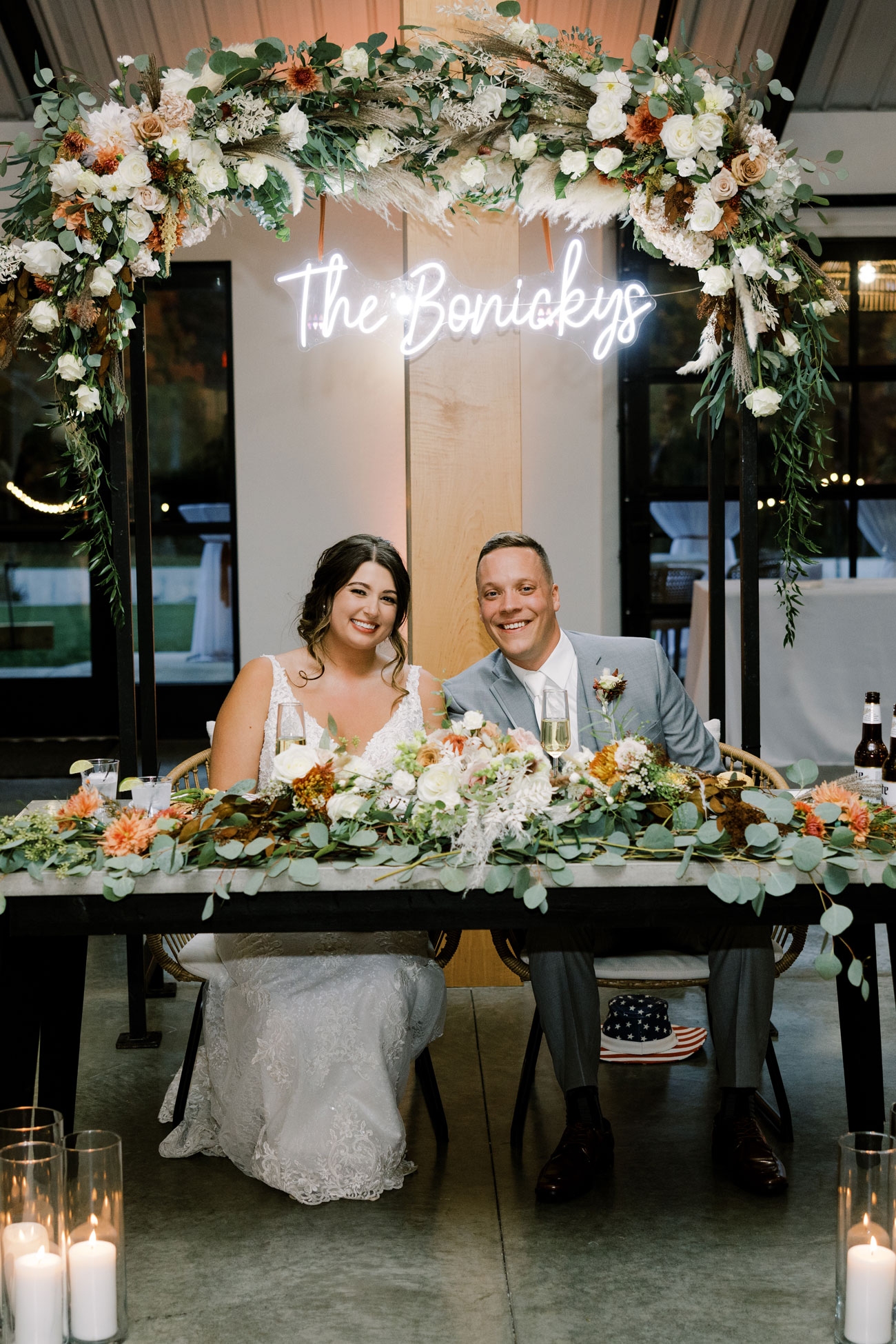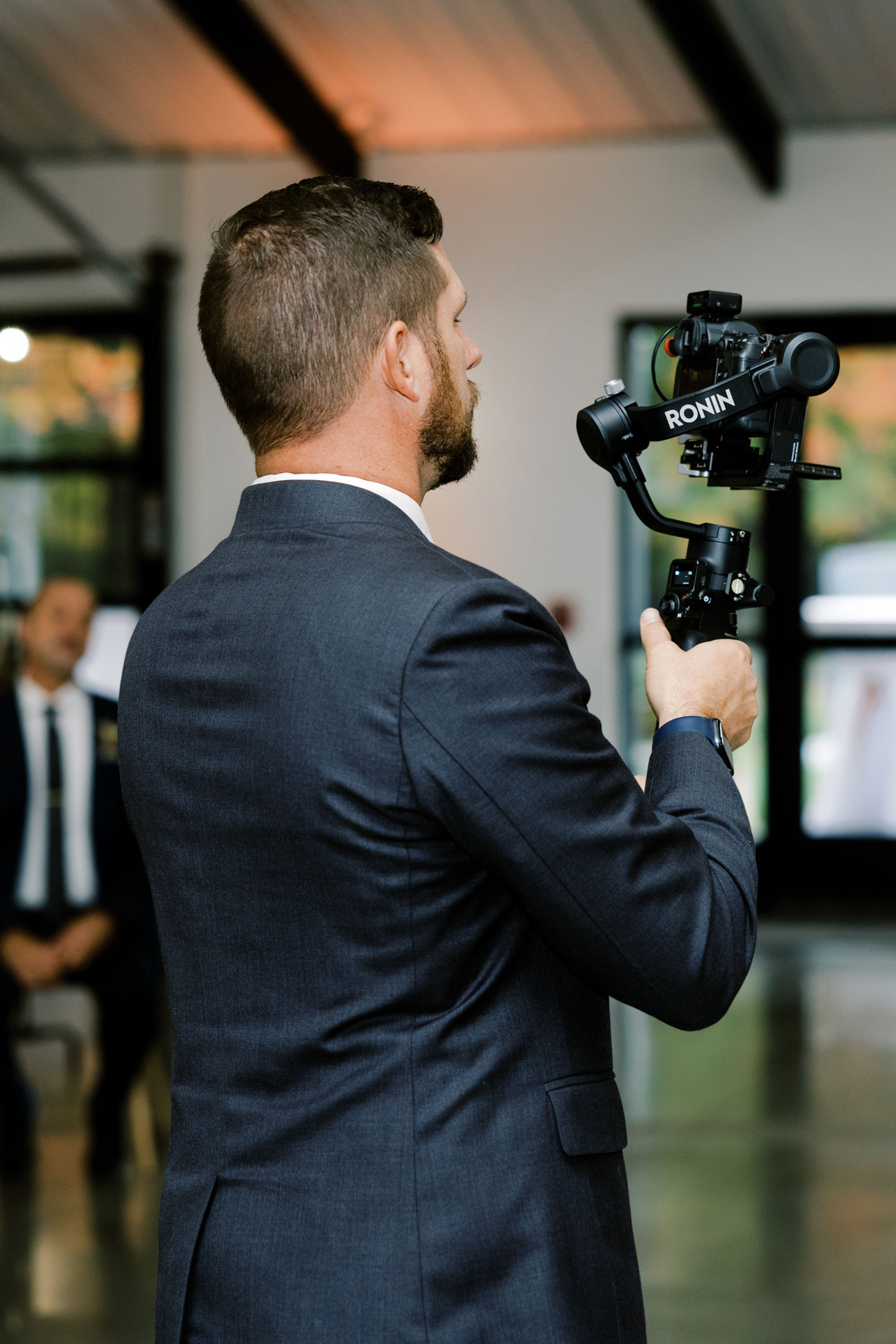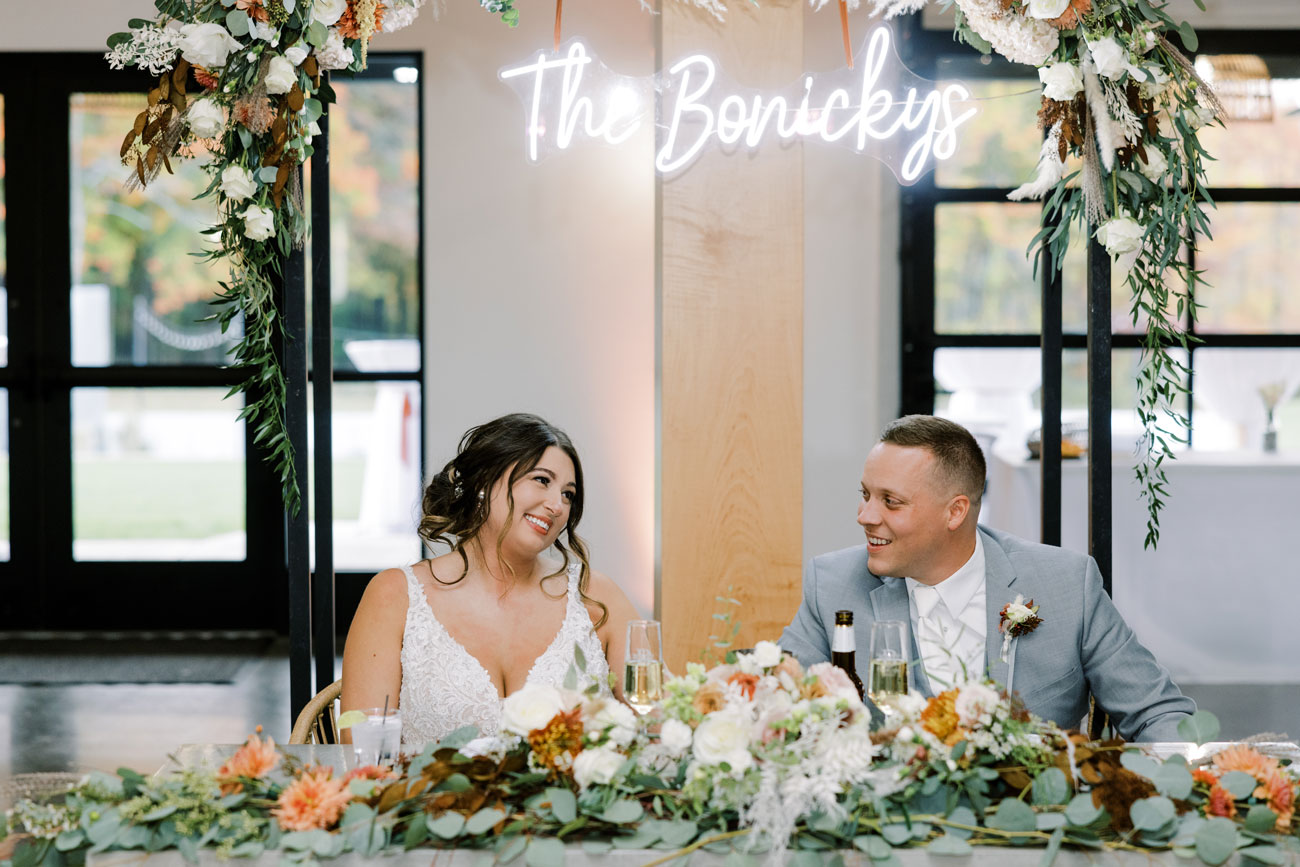 This is it. The moment I cried behind the camera. 
Dad's speech was out of this world, but at one moment, Jeff looked over at Claire, saw her crying, leaned in and gave her a kiss and I just melted. These two. I'm telling you. Their love is intentional and just SO DANG SWEET to watch.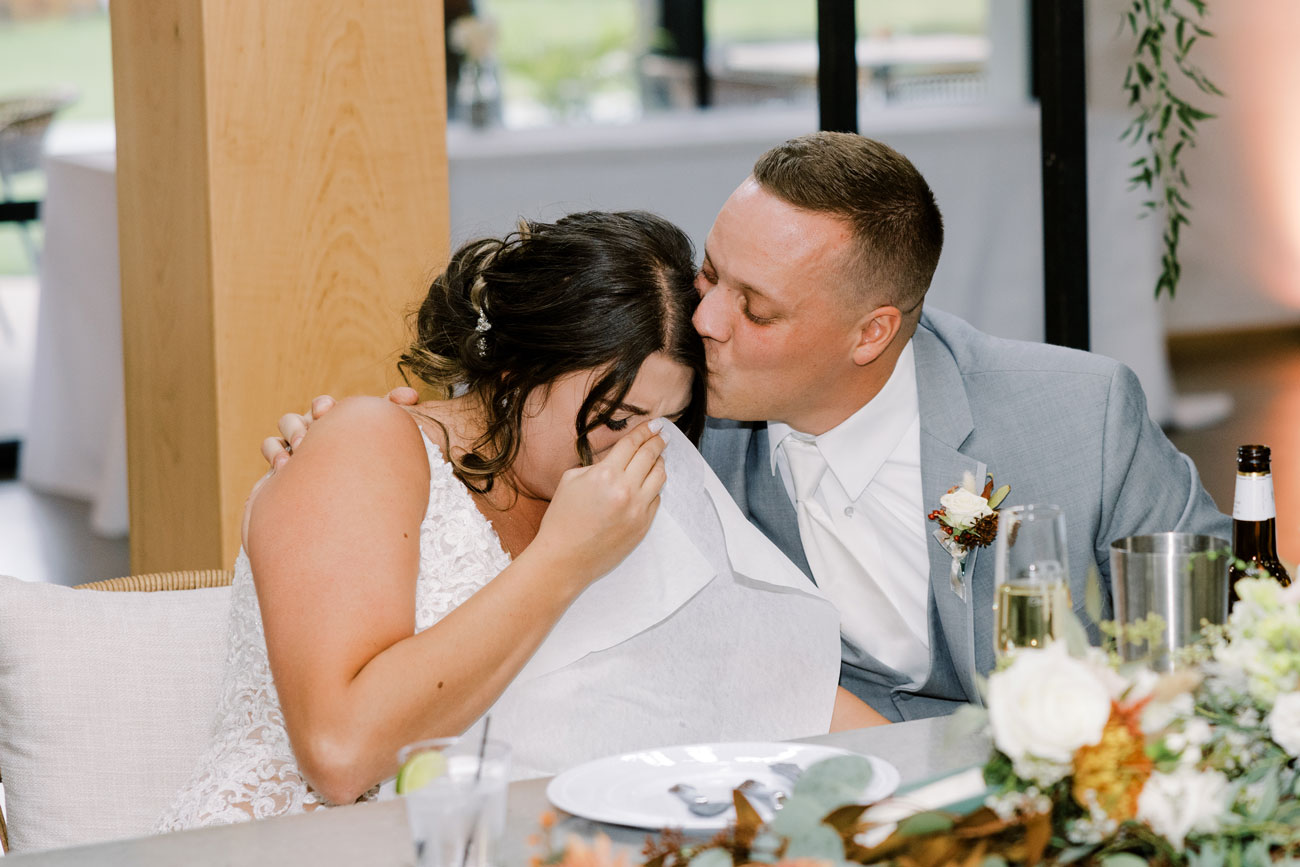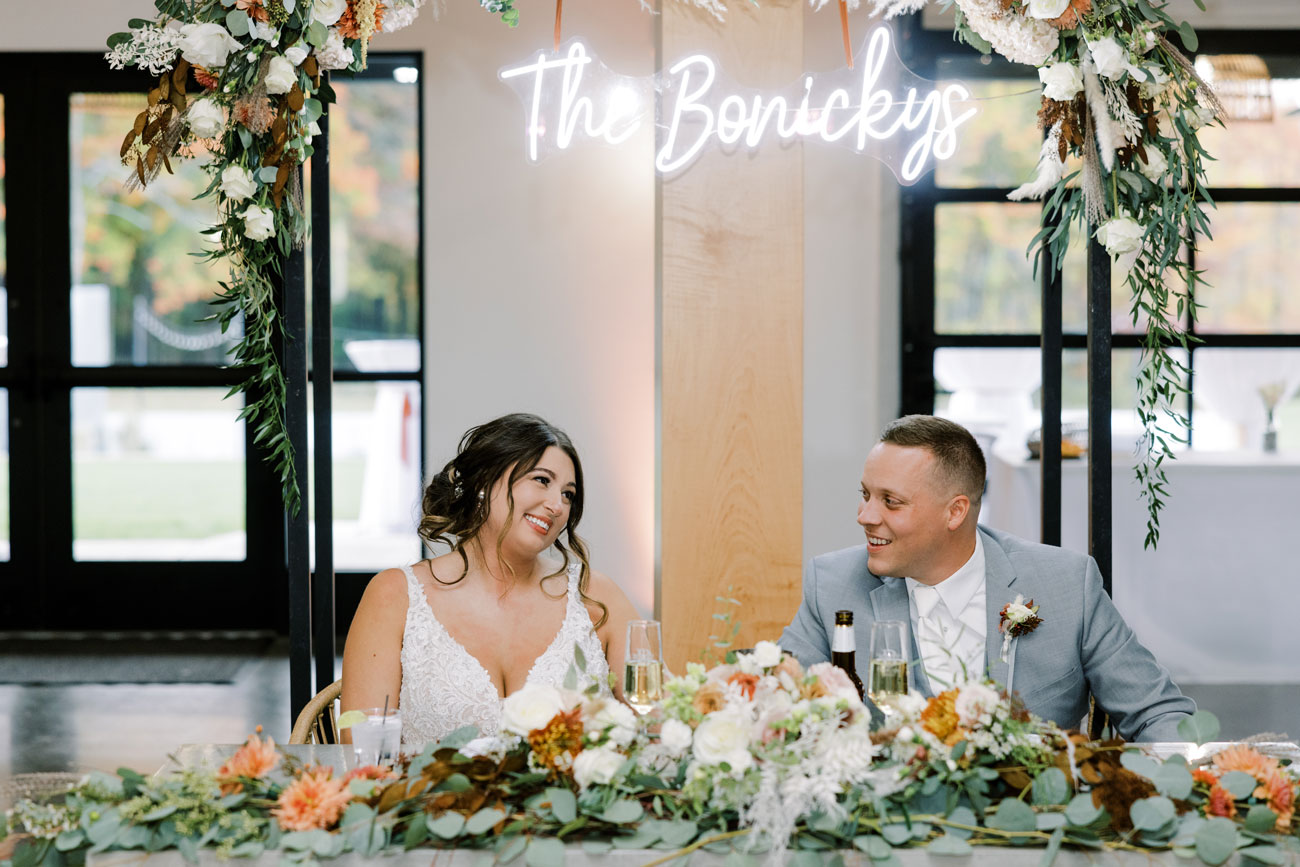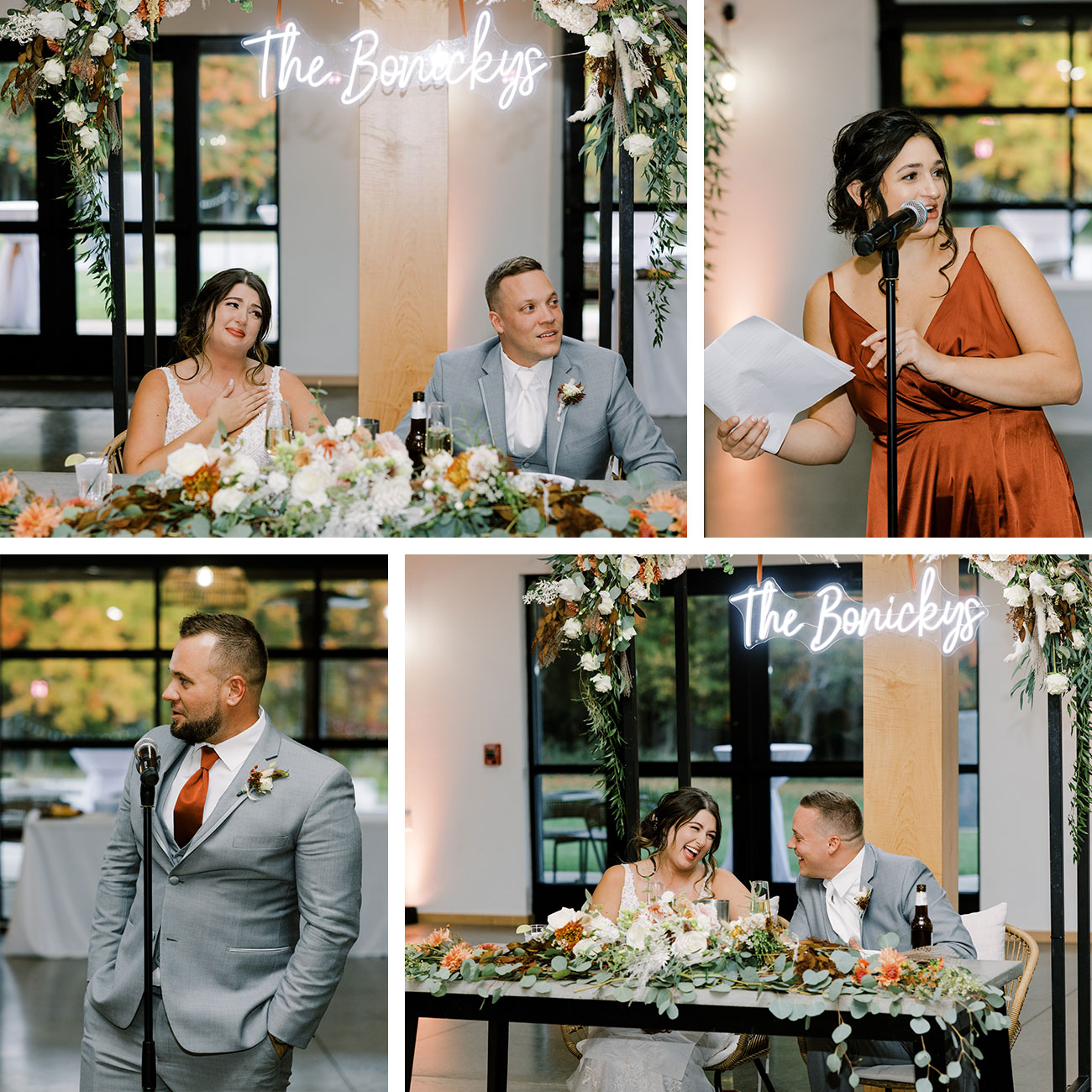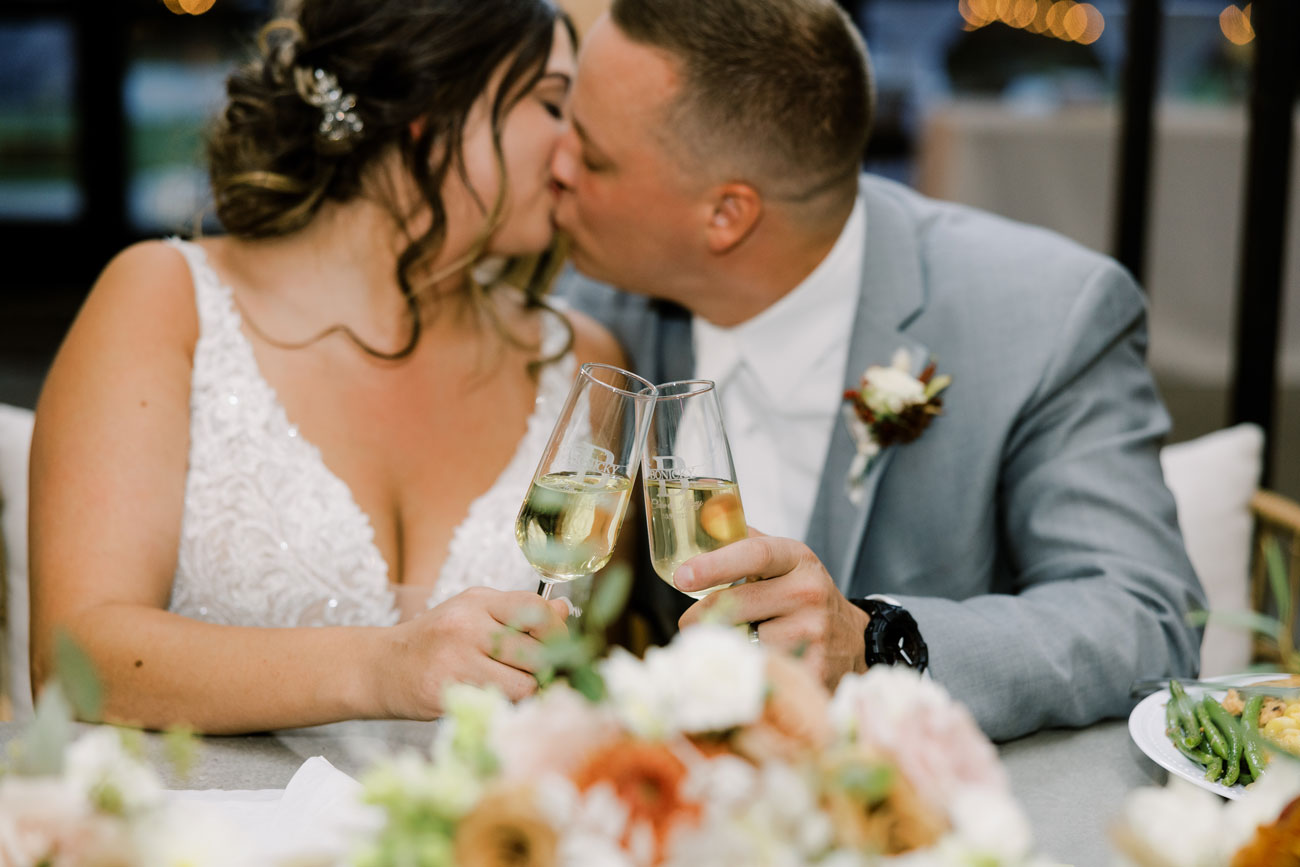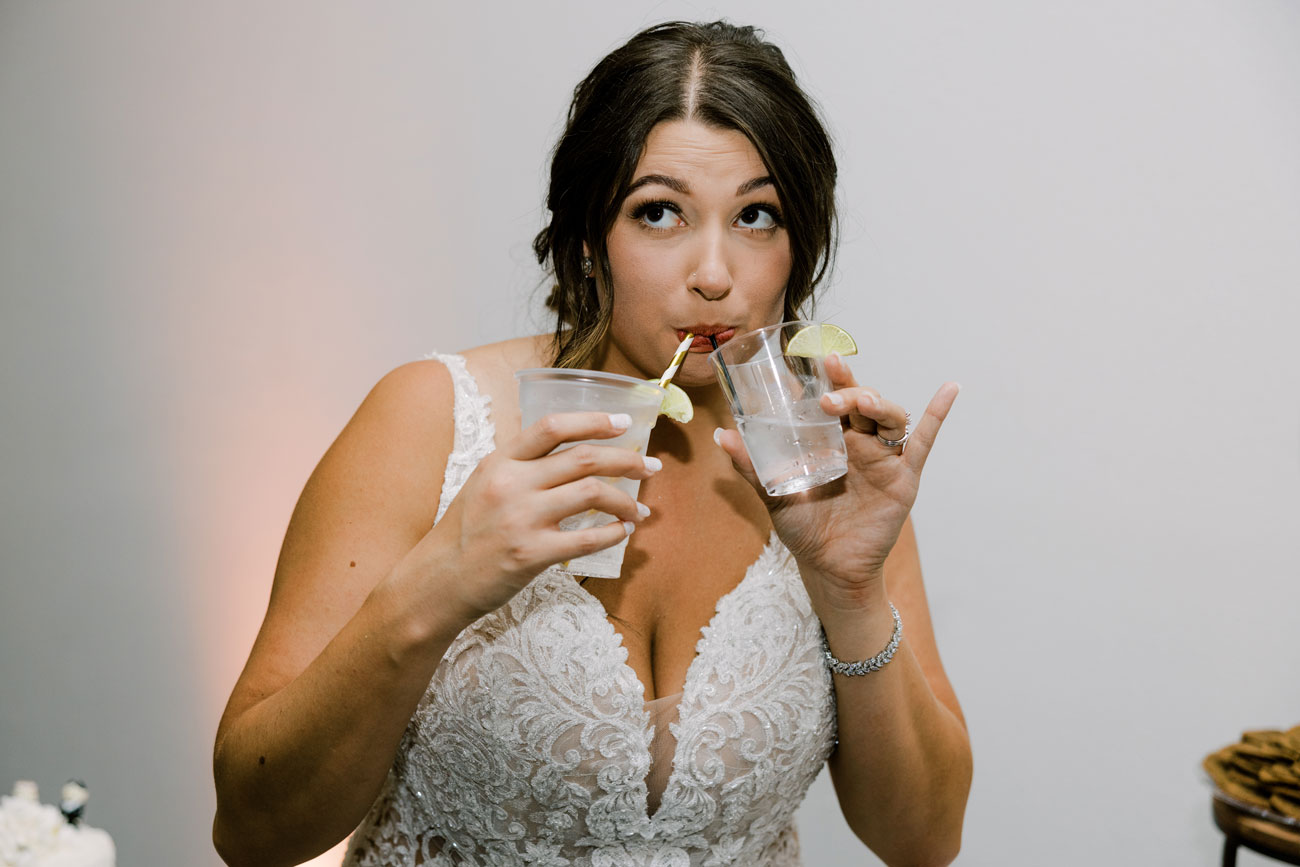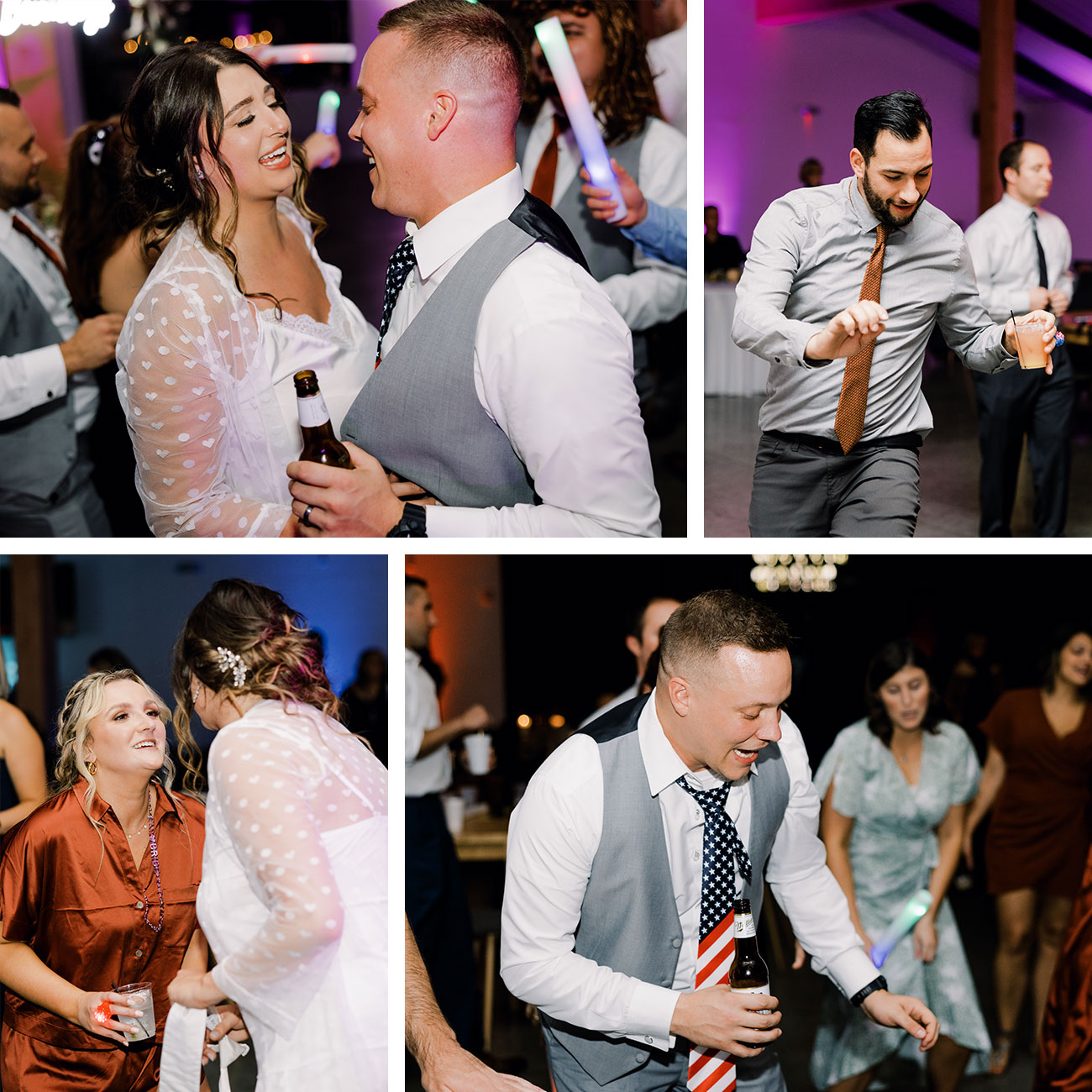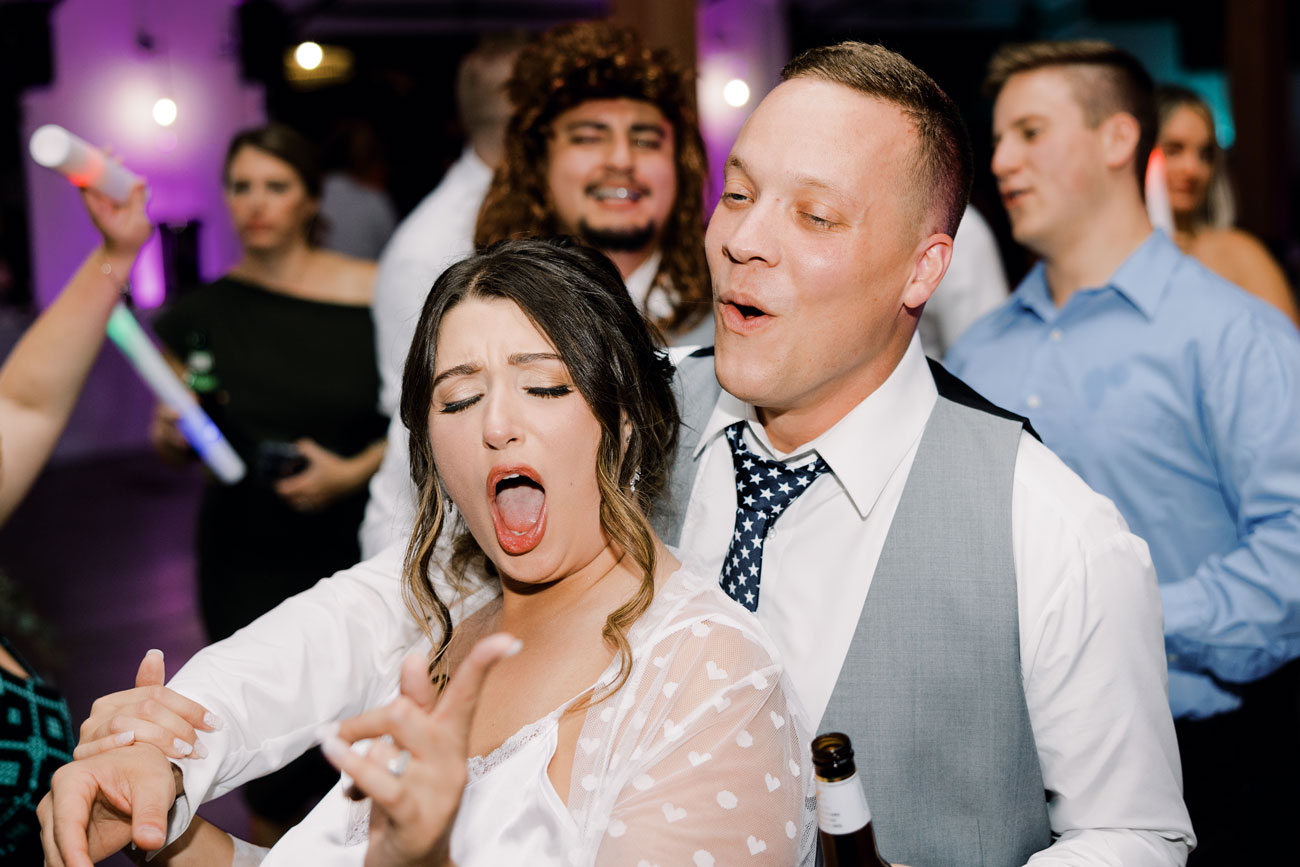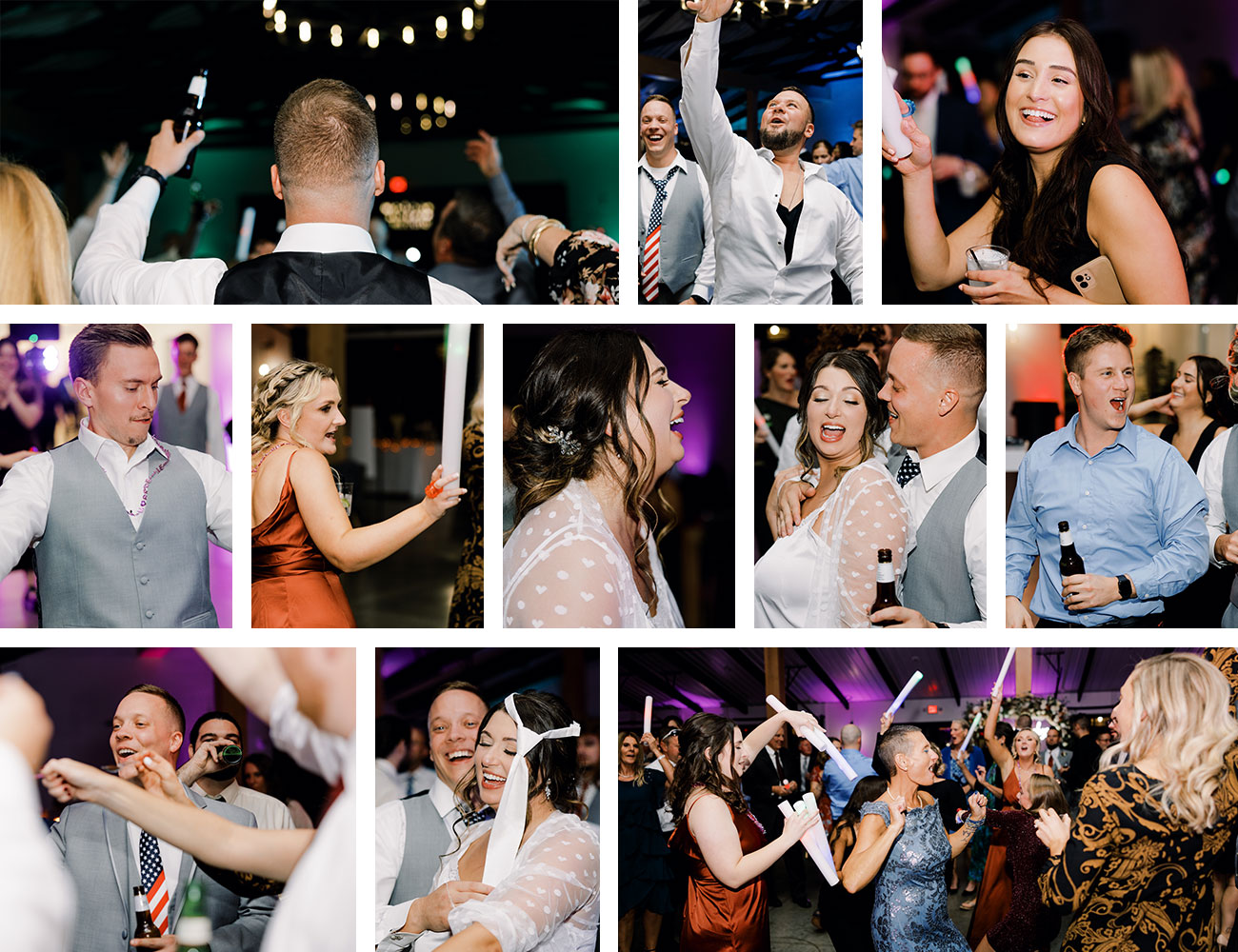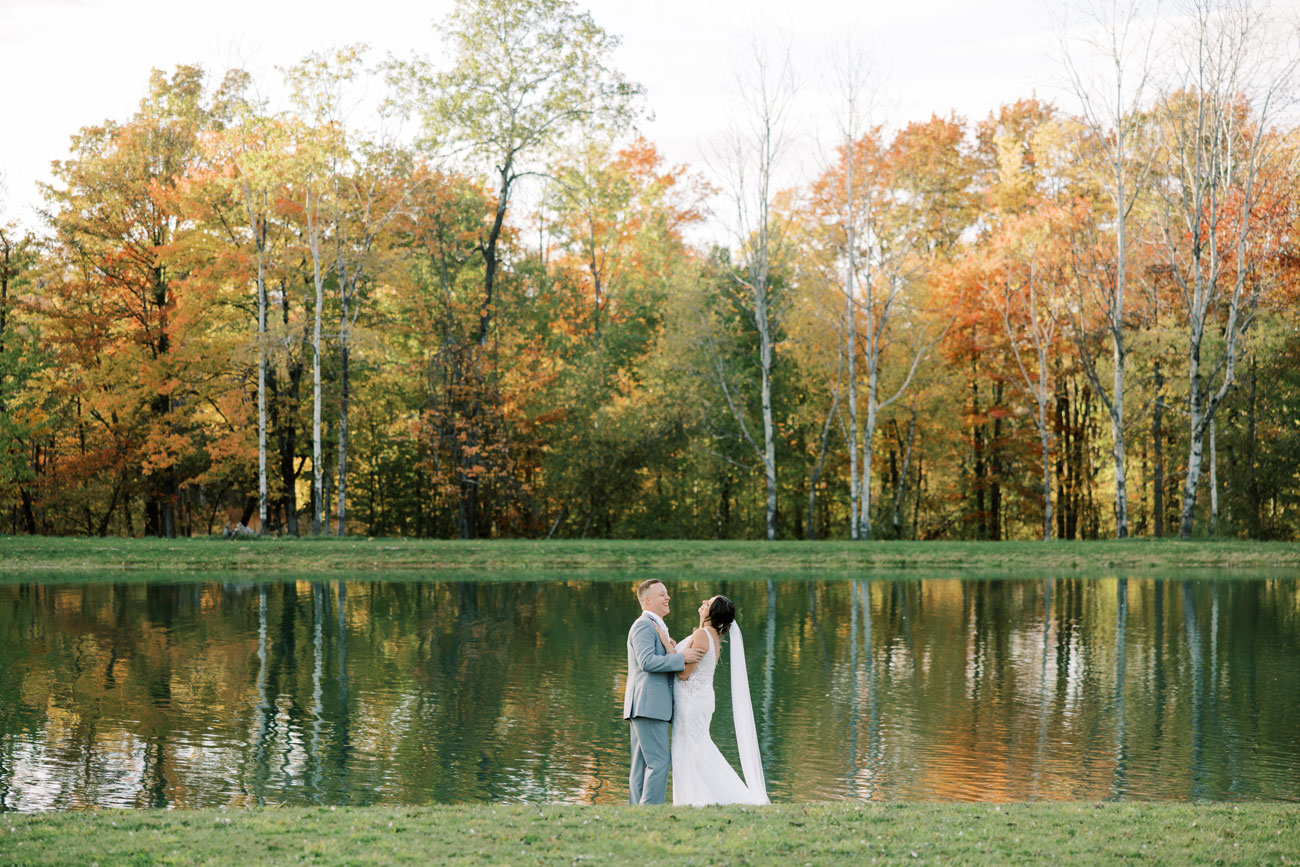 HUGE SHOUTOUT TO ALL THE VENDORS WHO MADE THIS DAY POSSIBLE:
Venue/Reception: The Harper Event Venue | @theharpereventvenue
Day of Coordinator: Natasha Learn | @theharpereventvenue
Photographer: ROSIE Photo Video | @rosiephotovideo, @lydiaspencer
Videographer: ROSIE Photo Video | @rosiephotovideo, @donnierosie @karriegarde
Florist: Meant to Bee Flower Farm | @meanttobeeflowerfarm
Bridal Gown: The White Orchid | @whiteorchidpgh
Bridal Make Up: Allison Meade | @allisonnicole_mua
BridalHair: Amy Wyant | @graciemaebridalhair
Officiant: David & Sheryl Spencer
Catering: Julian's Bar & Grill | @juliansbarandgrill
Groom's Attire: Jack's Tuxedo
Bridesmaid Attire: David's Bridal
Groomsmen Attire: Jack's Tuxedo
DJ: Erie Encore, Vincent Hoffman