Dr. & Mrs. Franco | Summer Wedding at Bear Ridge Destination, Clymer NY
INTRODUCING DR. & MRS. FRANCO!
WOW. How am I supposed to recap this wedding day in just a few words?! Normally, I sit down, easily write a couple paragraphs, push publish, and move on. But I have sat down to write this blog several times and find myself at a loss for words. This was a long awaited day and I still can't believe it's all over! We were one of the first vendors booked which meant I had the opportunity to have a front-row seat as Meghan booked the rest of her vendors and brought her vision to life.
Jon and Meg kicked off their weekend celebrations with a STUNNING rehearsal dinner, and a welcome party at Peak'n Peek to follow. It was so special for me to spend so much more time with them and their families than I normally would on a typical wedding day. Their families are their biggest cheerleaders and it was so evident in all the little ways throughout weekend. And we can't forget sweet Luna girl! She might have stole the show just a few times throughout the weekend 😉 She makes a couple appearances in this blog and you won't want to miss it.
Right before the ceremony, there was a little bit of a panic of a thunderstorm. Guests were arriving and saying they had driven through terrible storms to get there. Every single person was reloading the weather app & checking the radar. BUT, Jon & Meghan continued through with their ceremony and JUST as the ceremony was starting the most beautiful sunlight came rolling in and filled their ceremony space with the prettiest light (just wait until you see the pictures!). Not even a little bit of rain could stop these two from becoming husband and wife!
Jonathan & Meghan – From the bottom of our hearts, THANK YOU, for choosing us to document your day, and more importantly your love story. We're forever cheering you guys on! Love you BIG time xoxoxo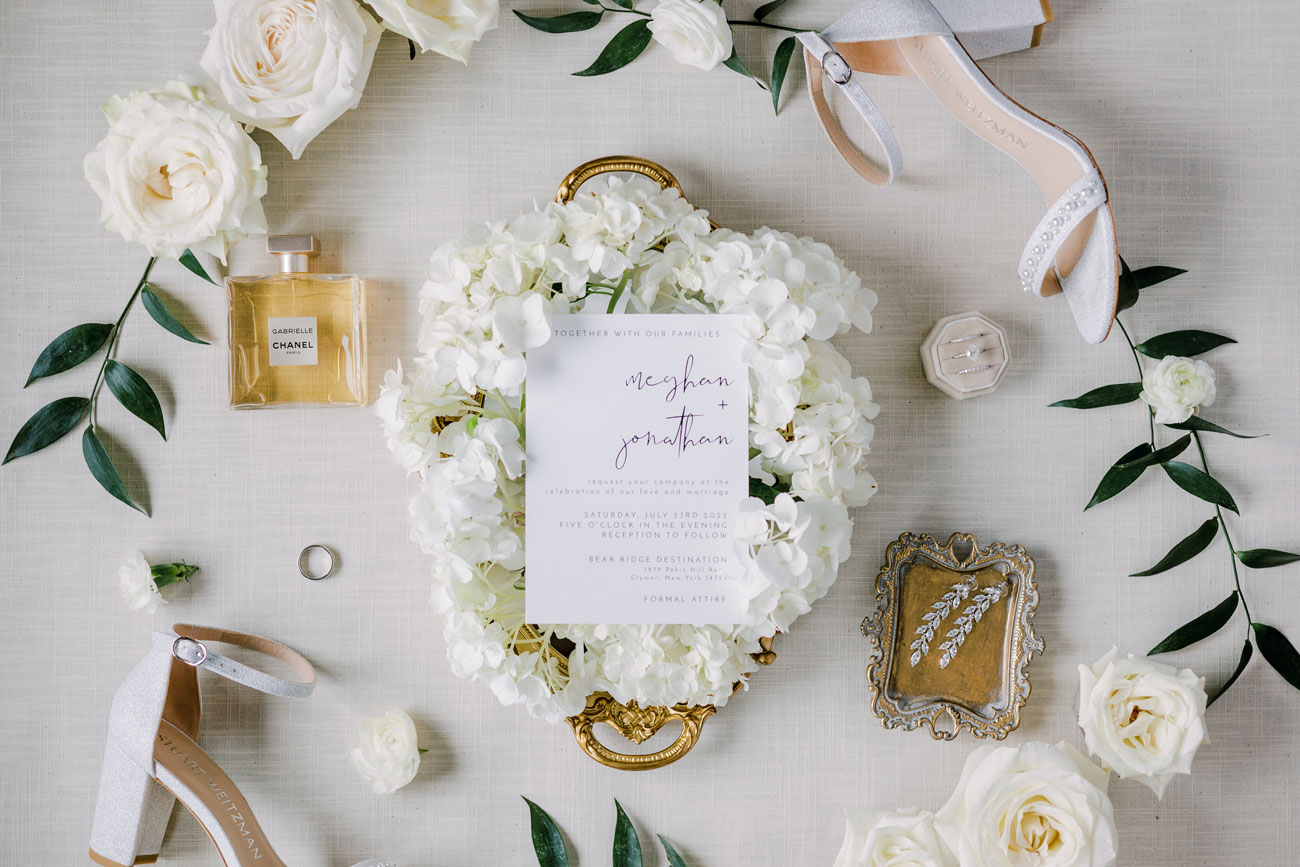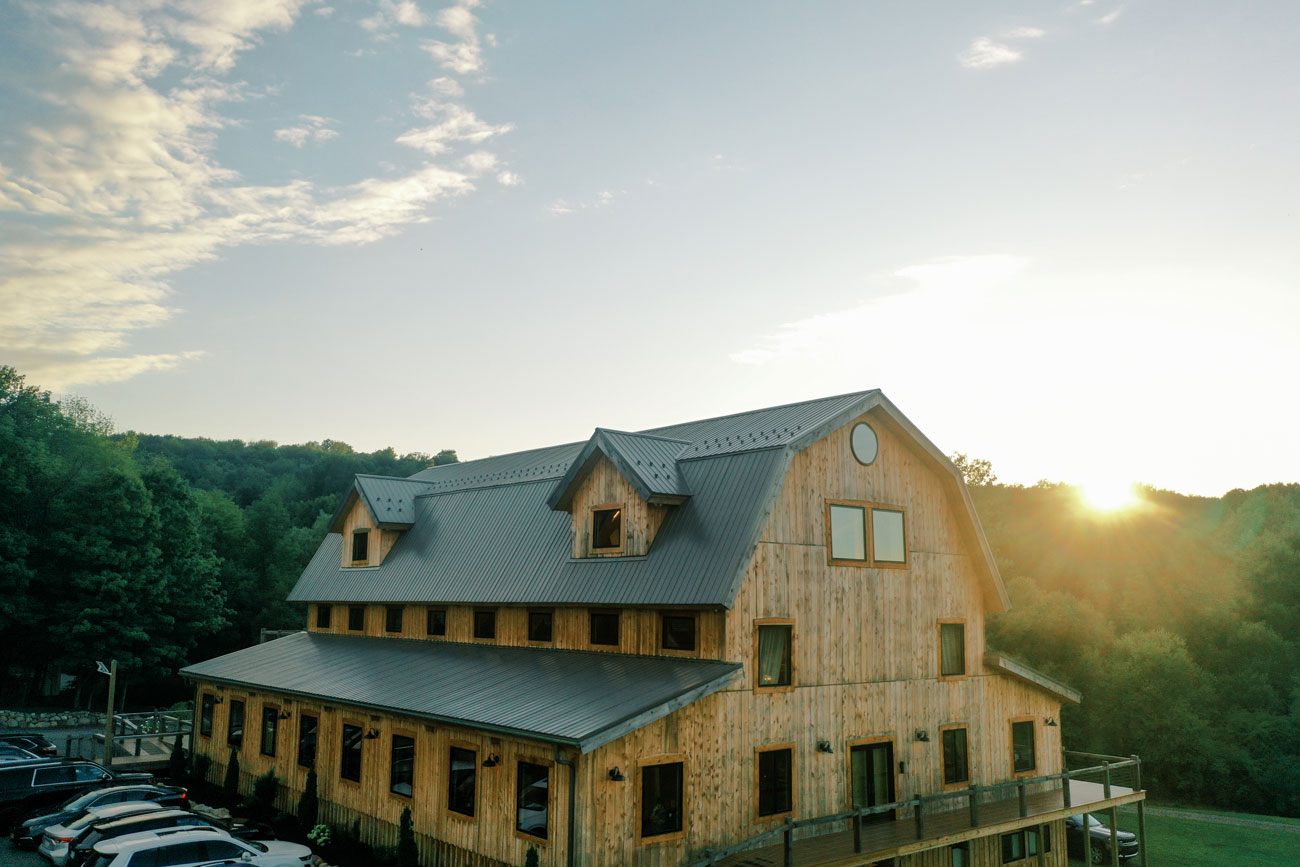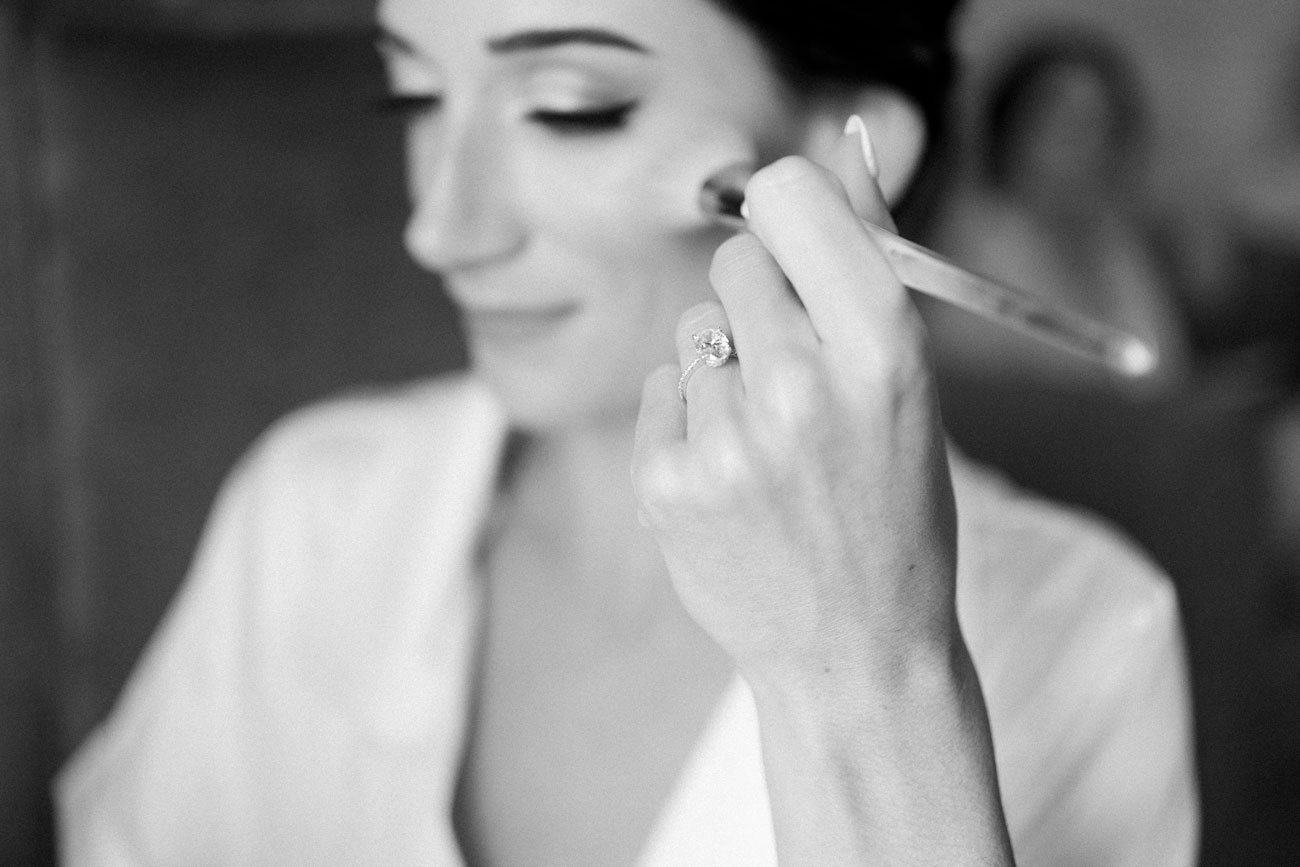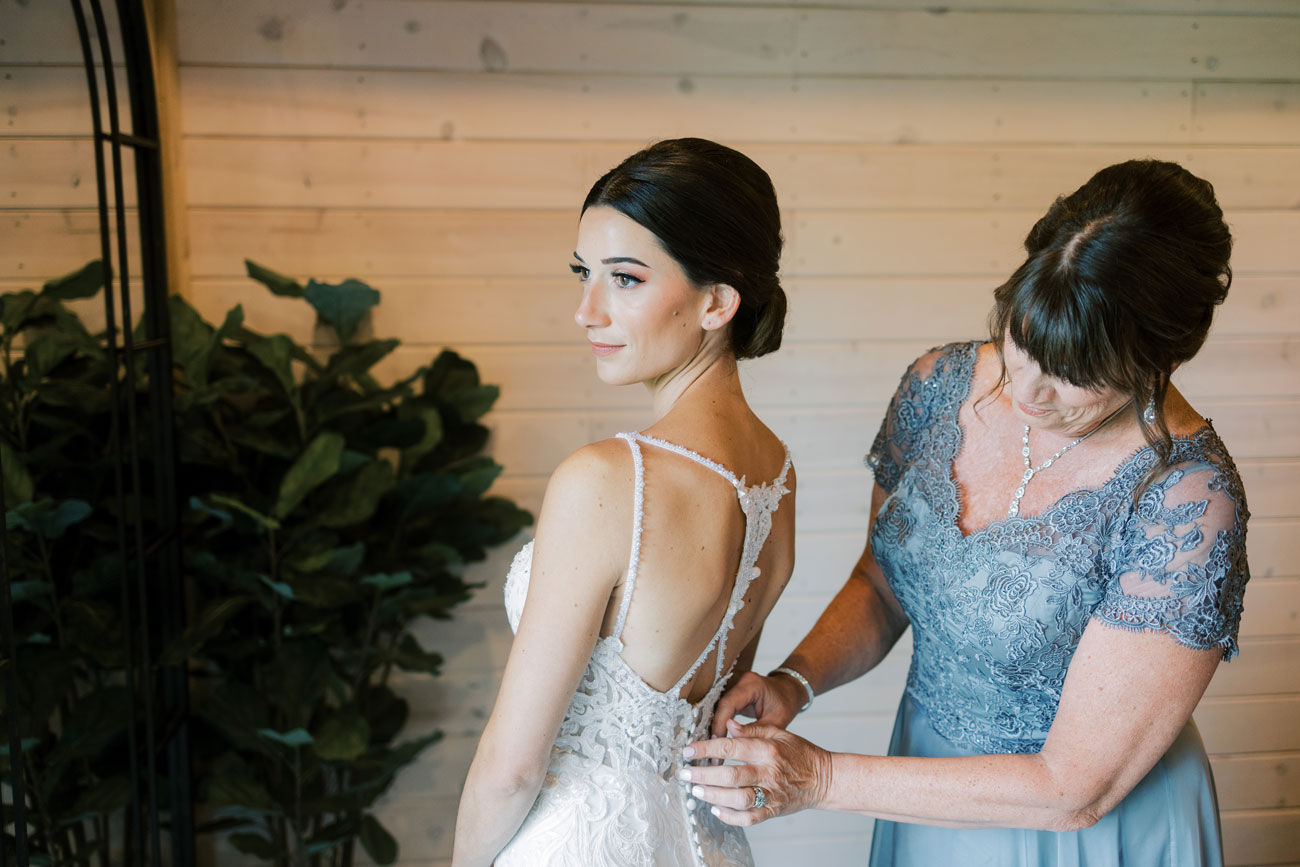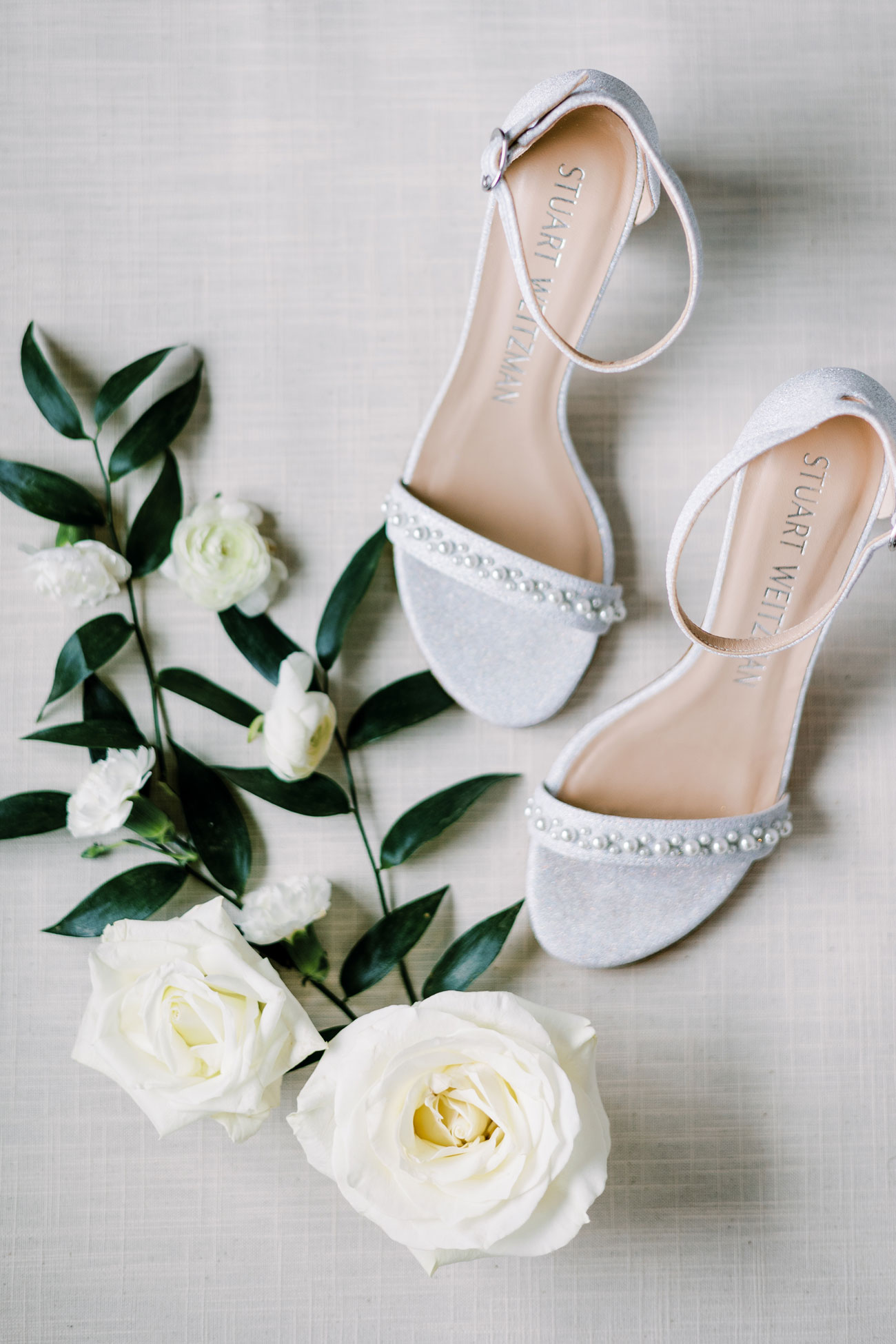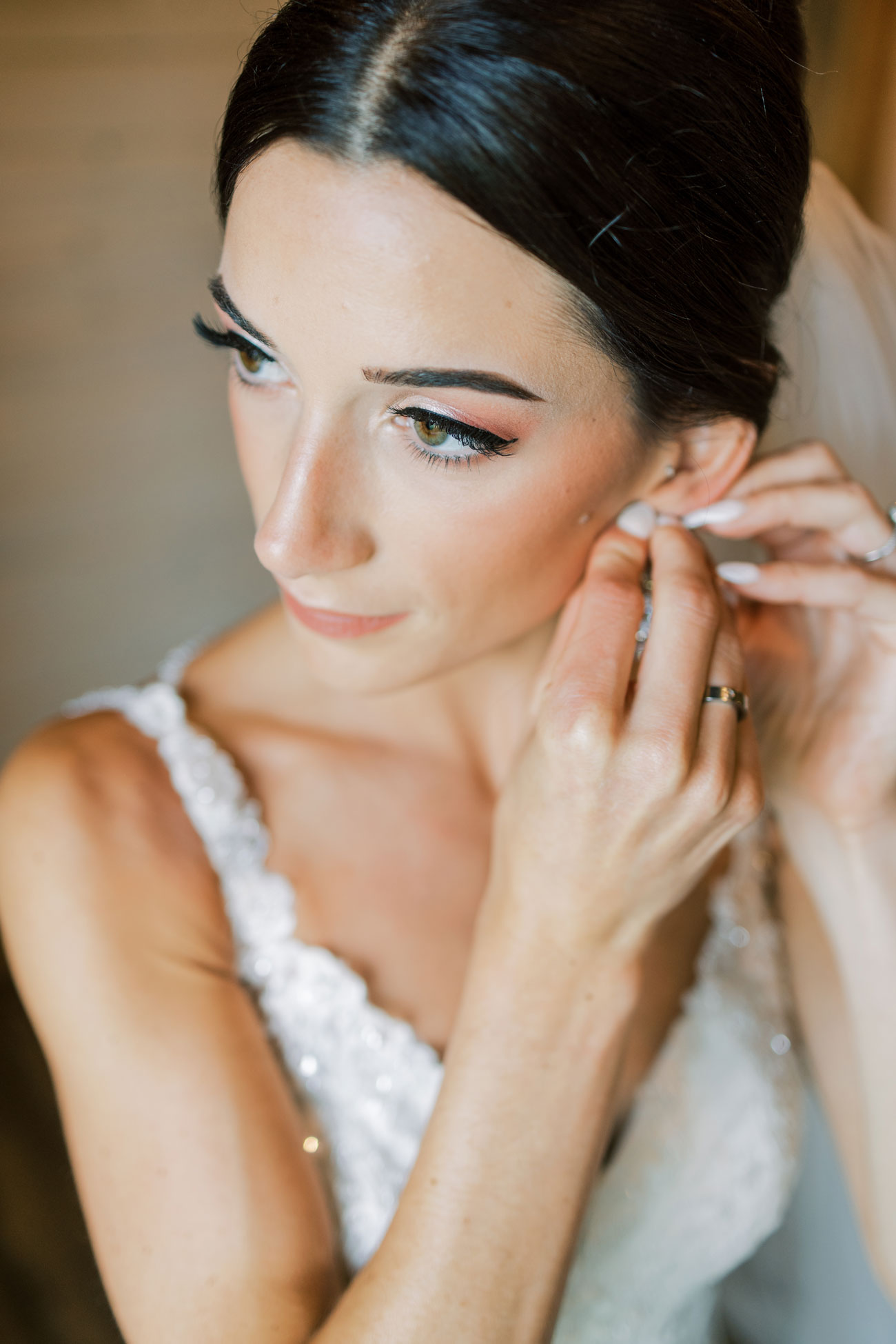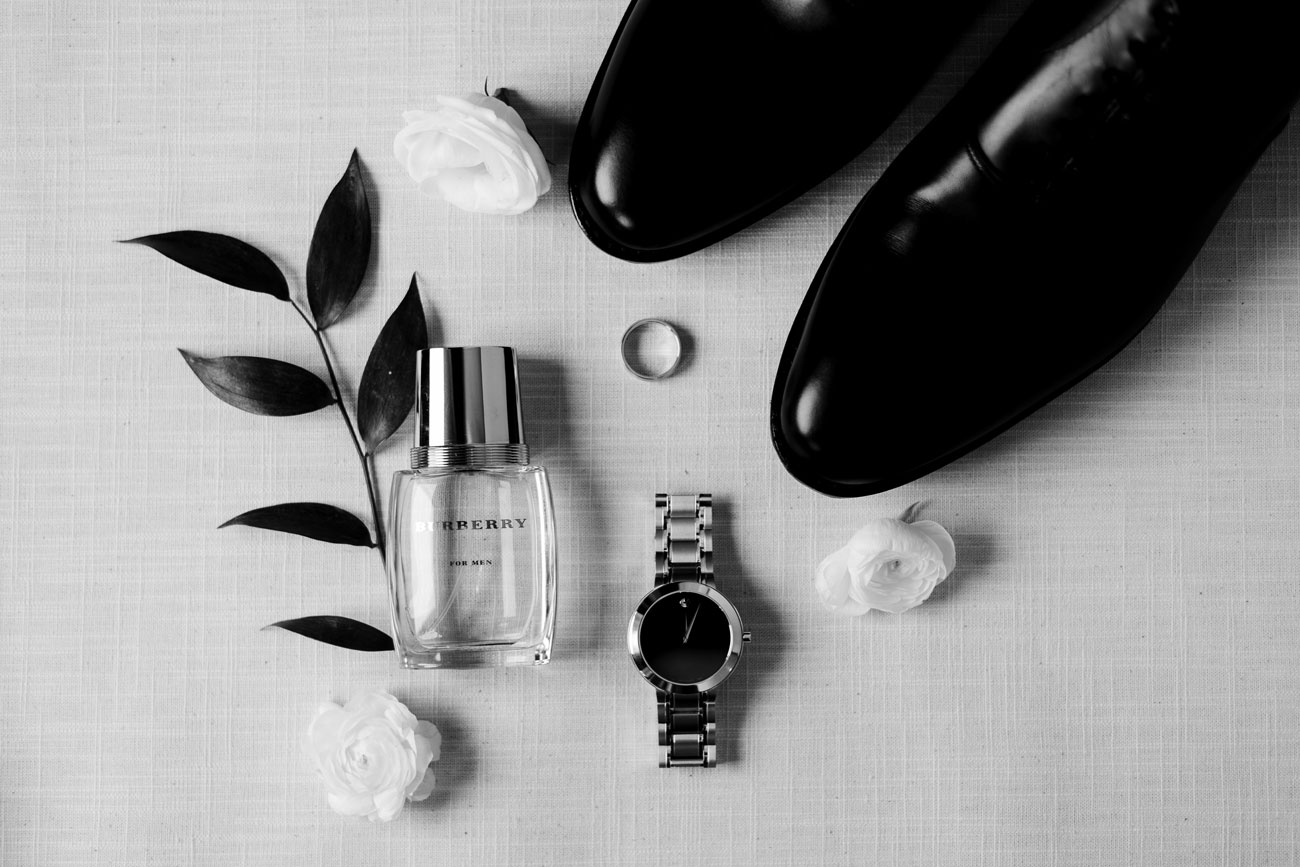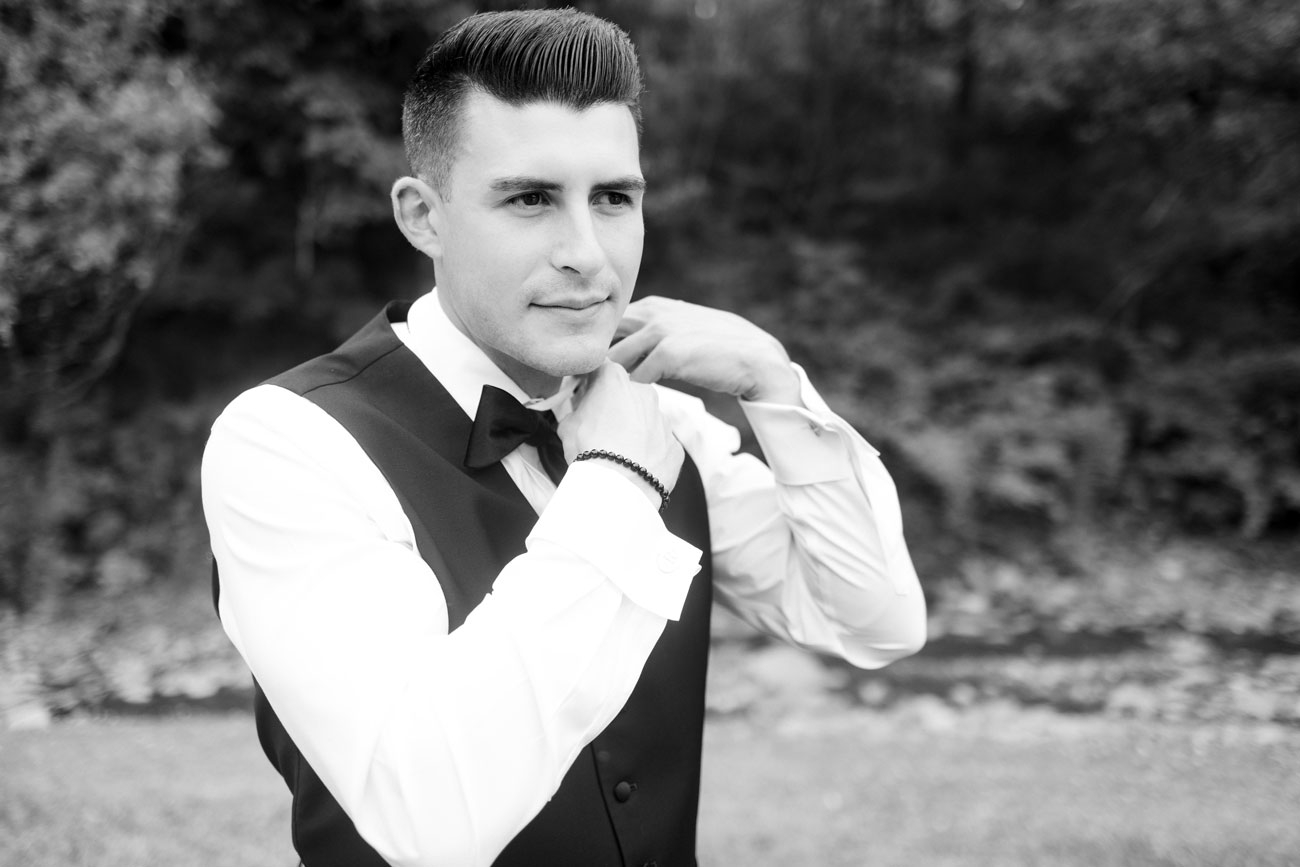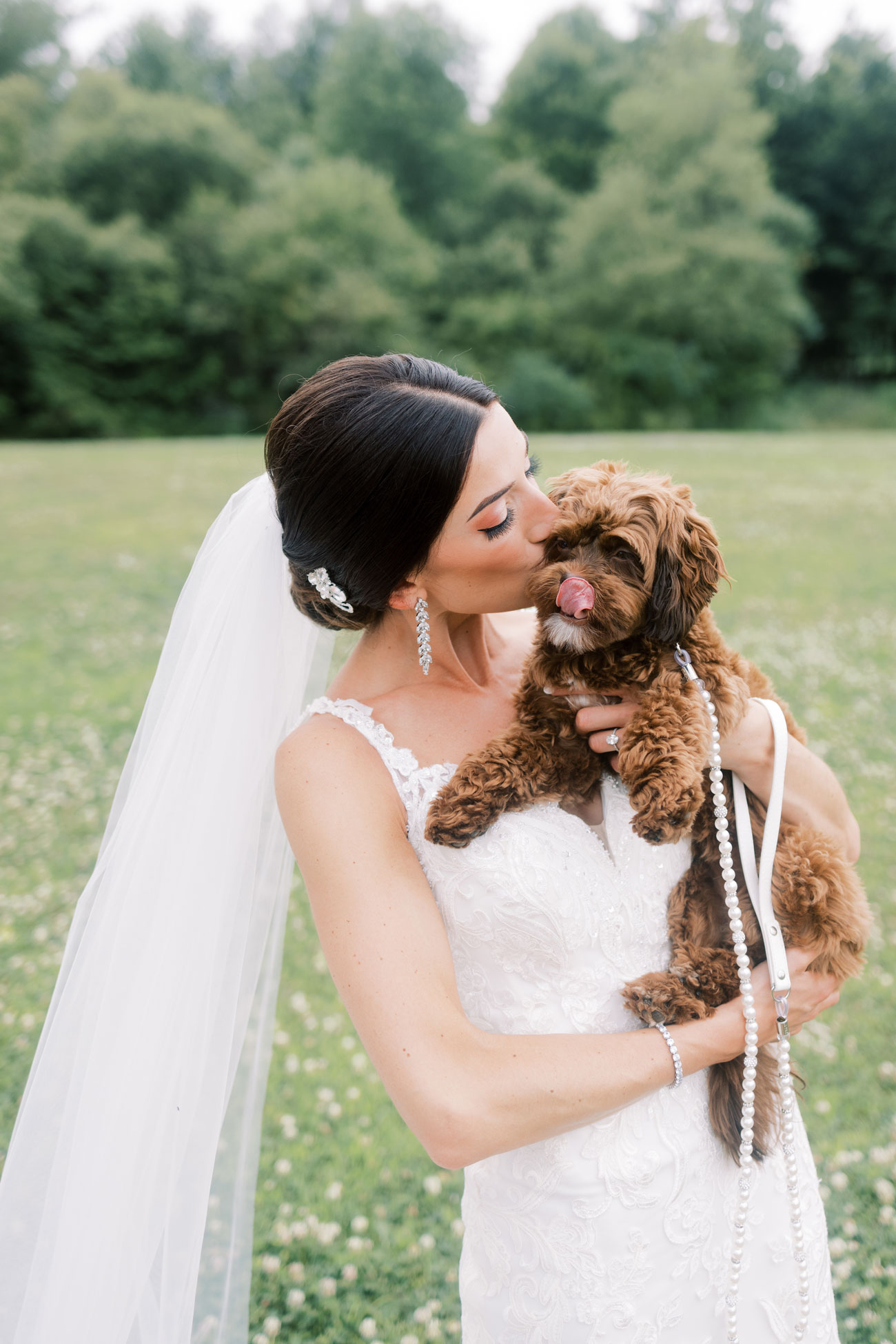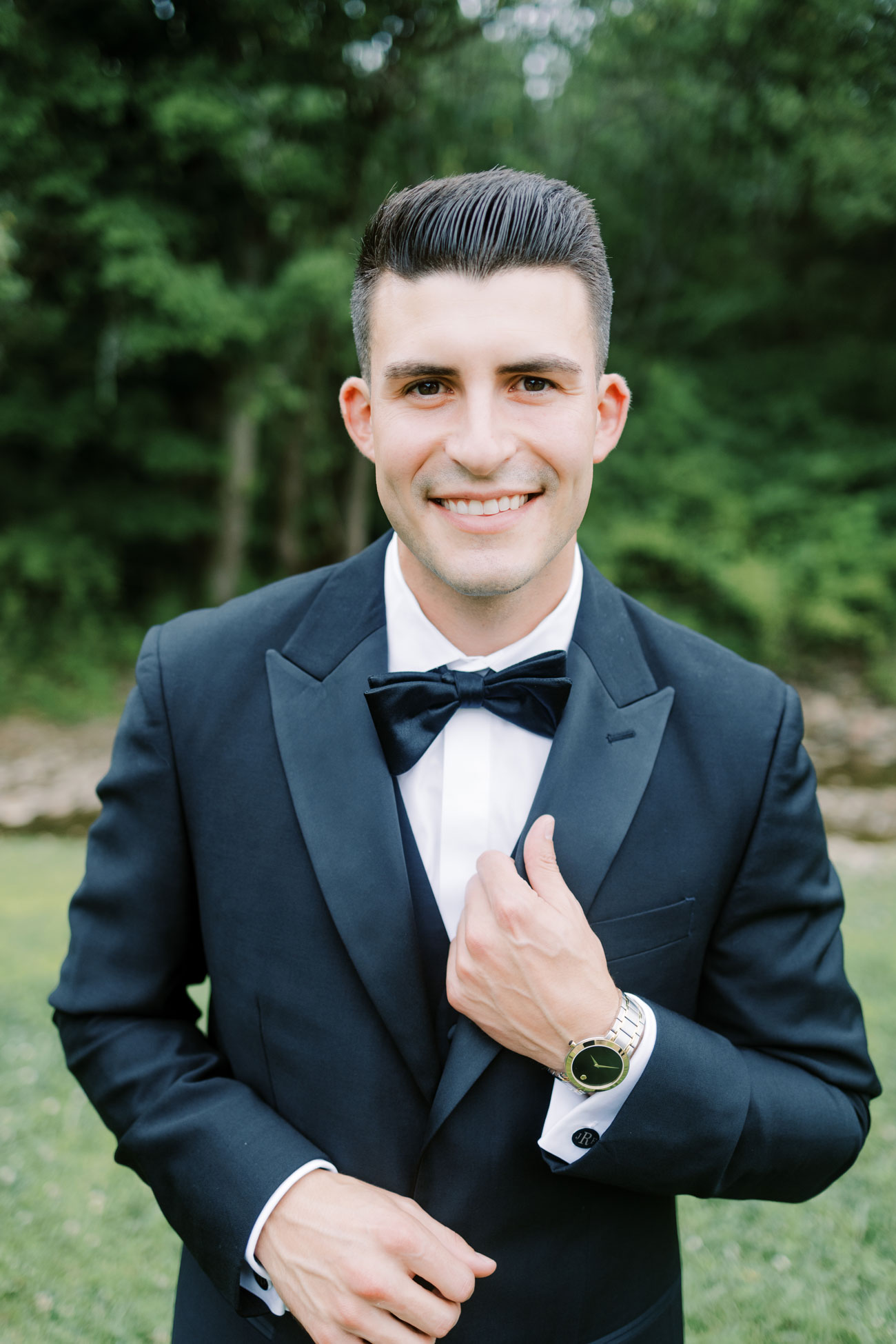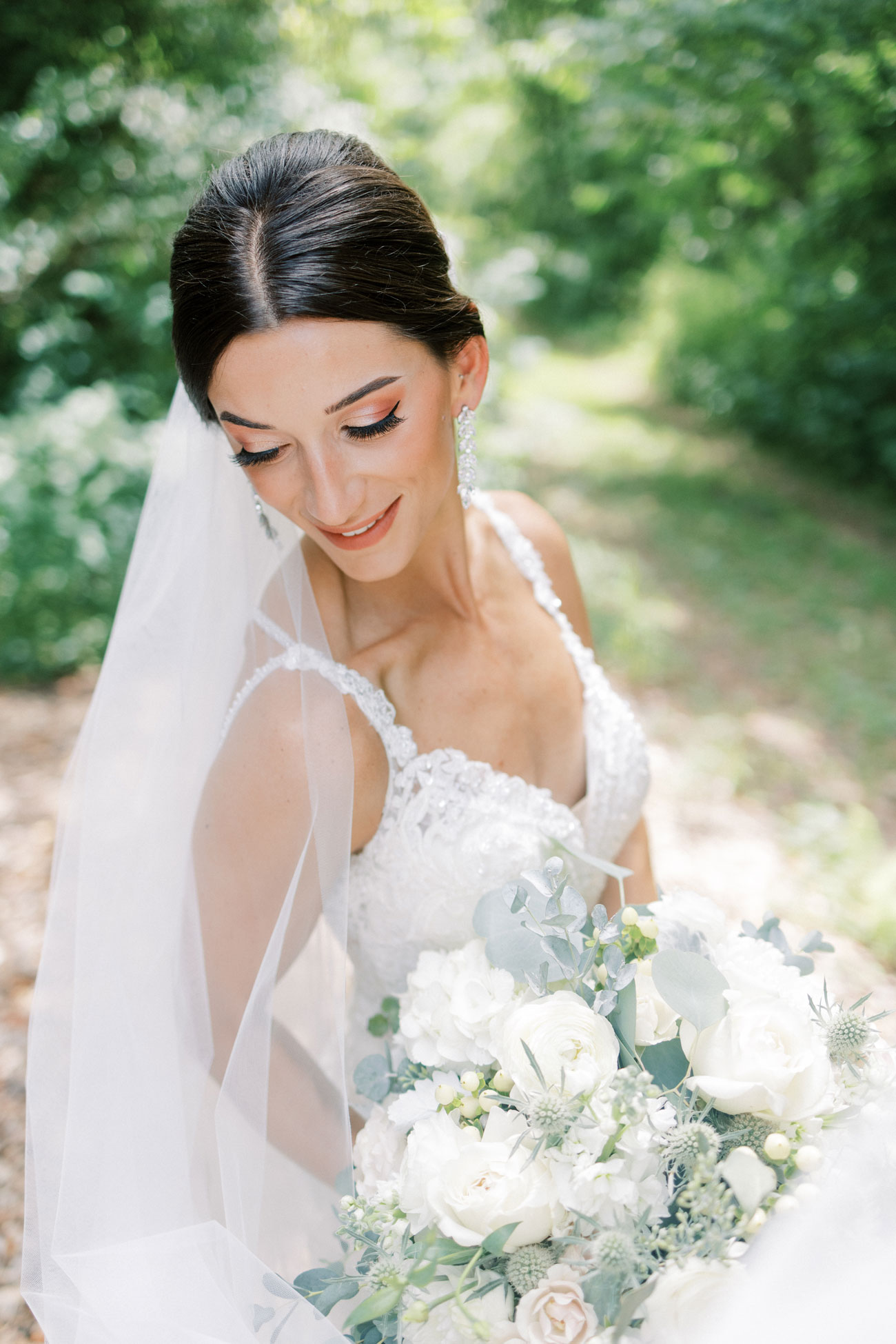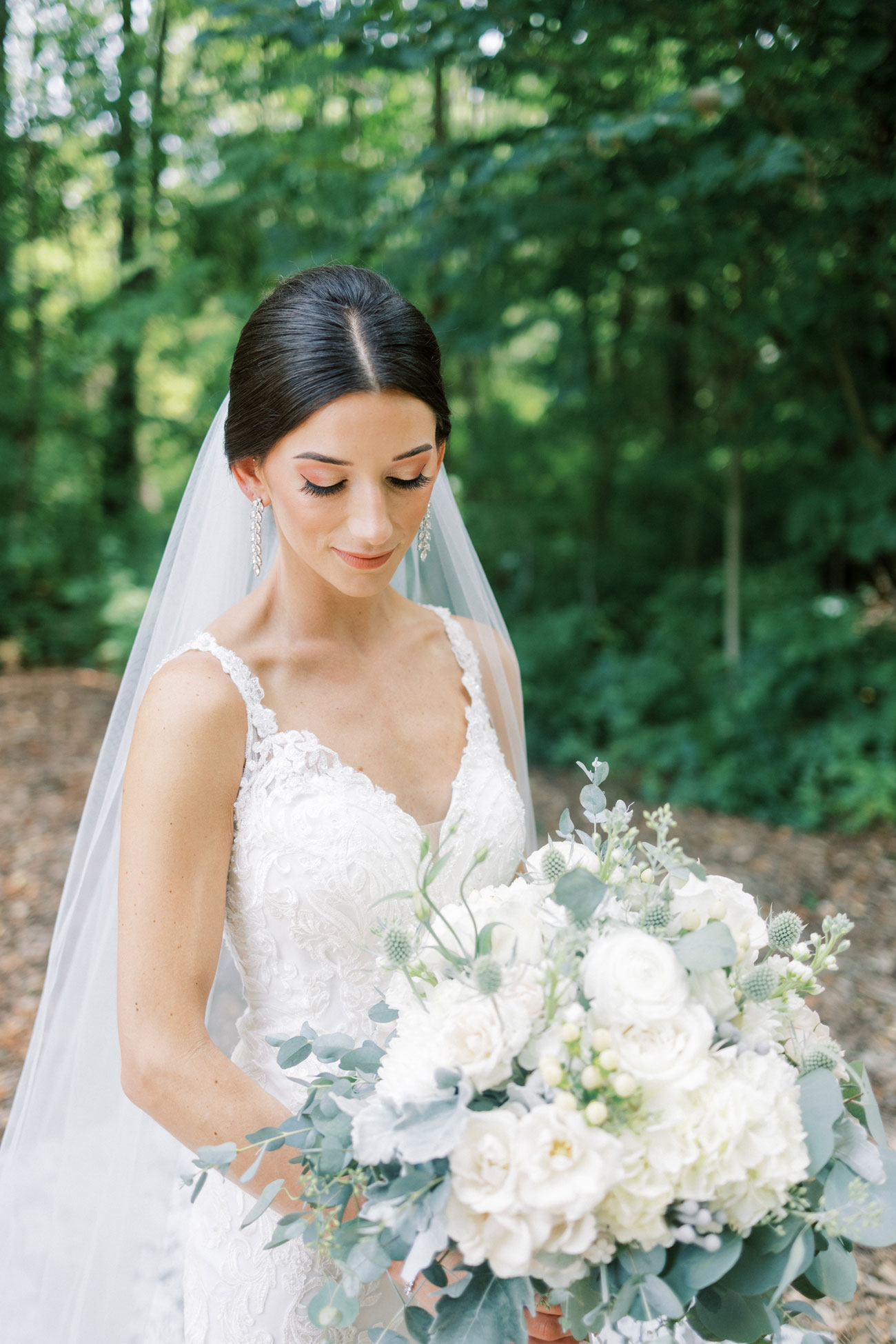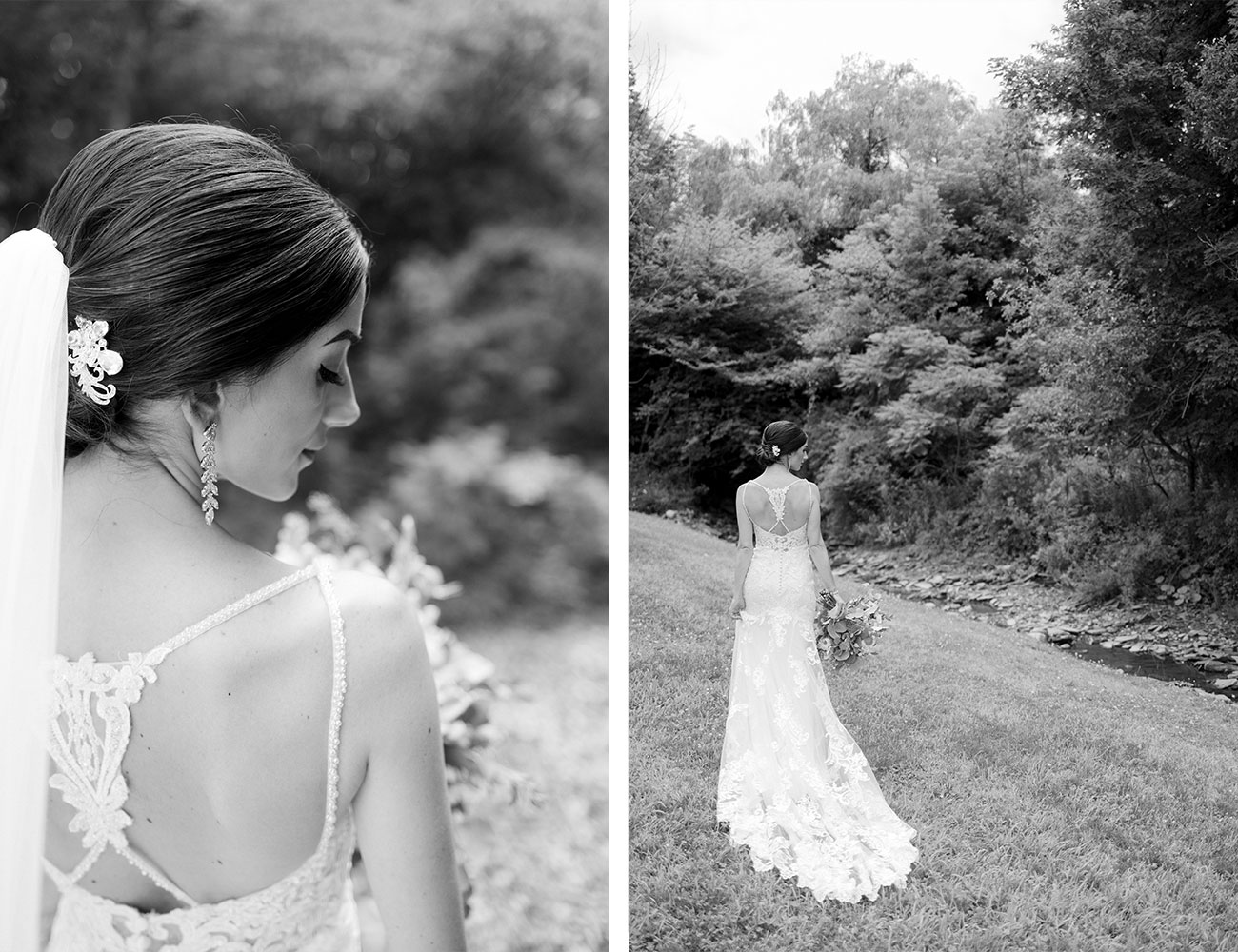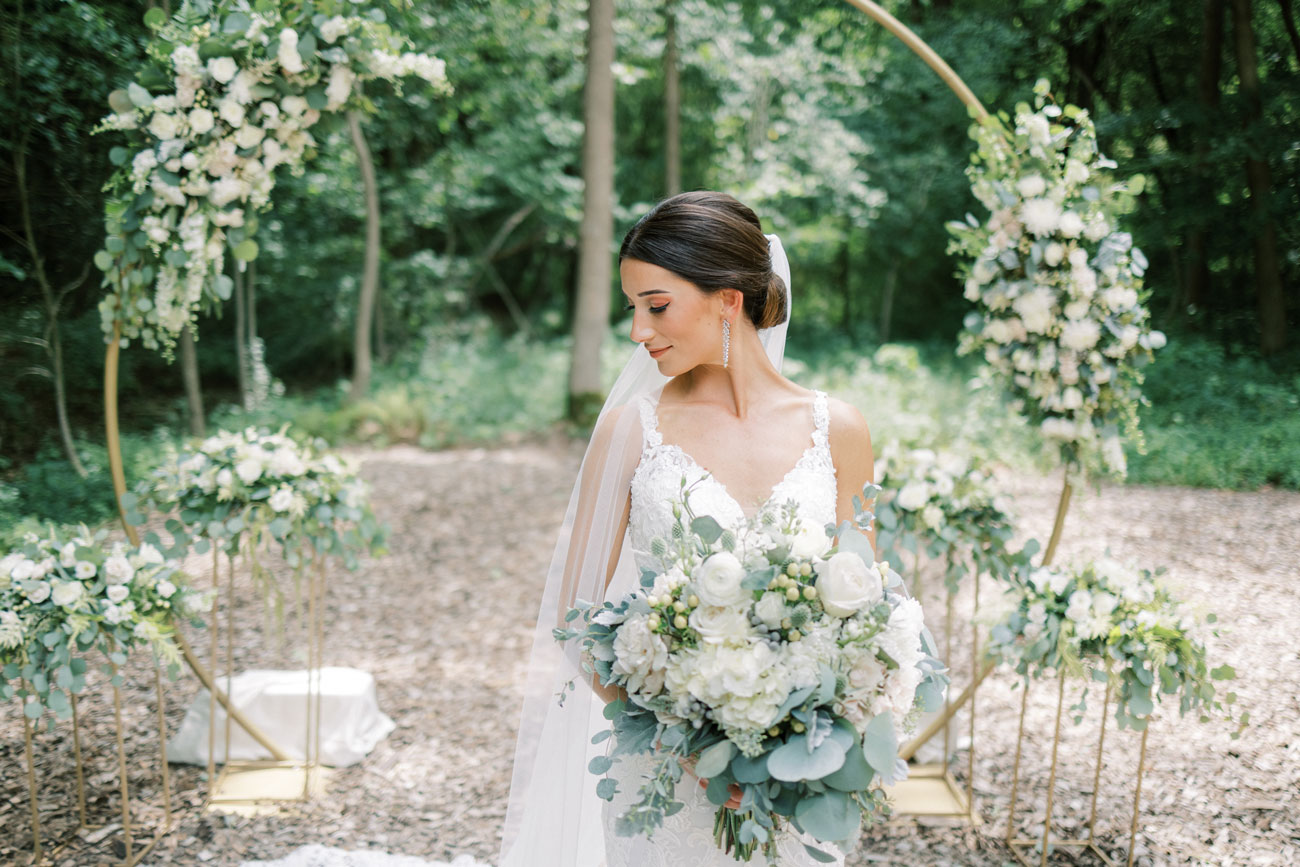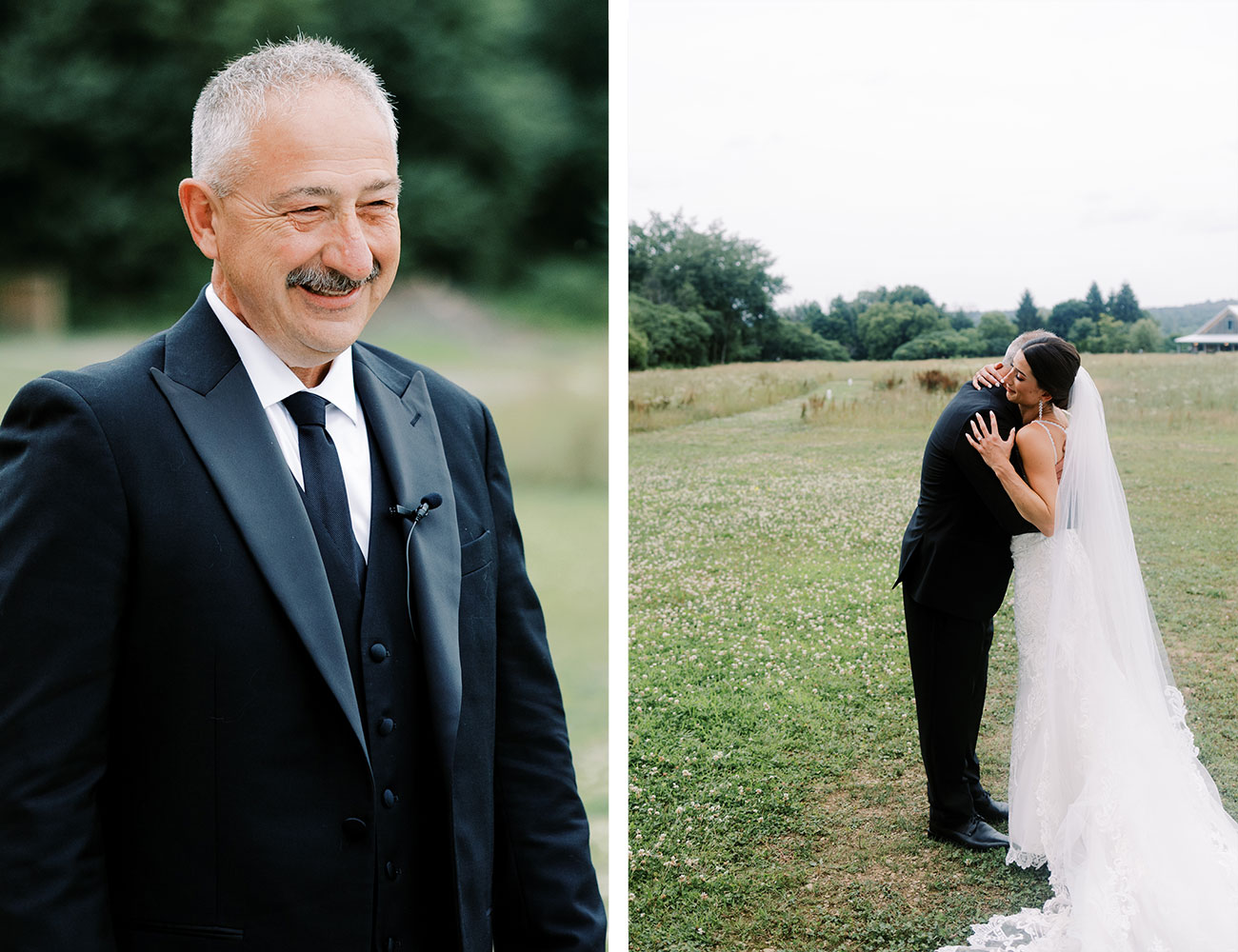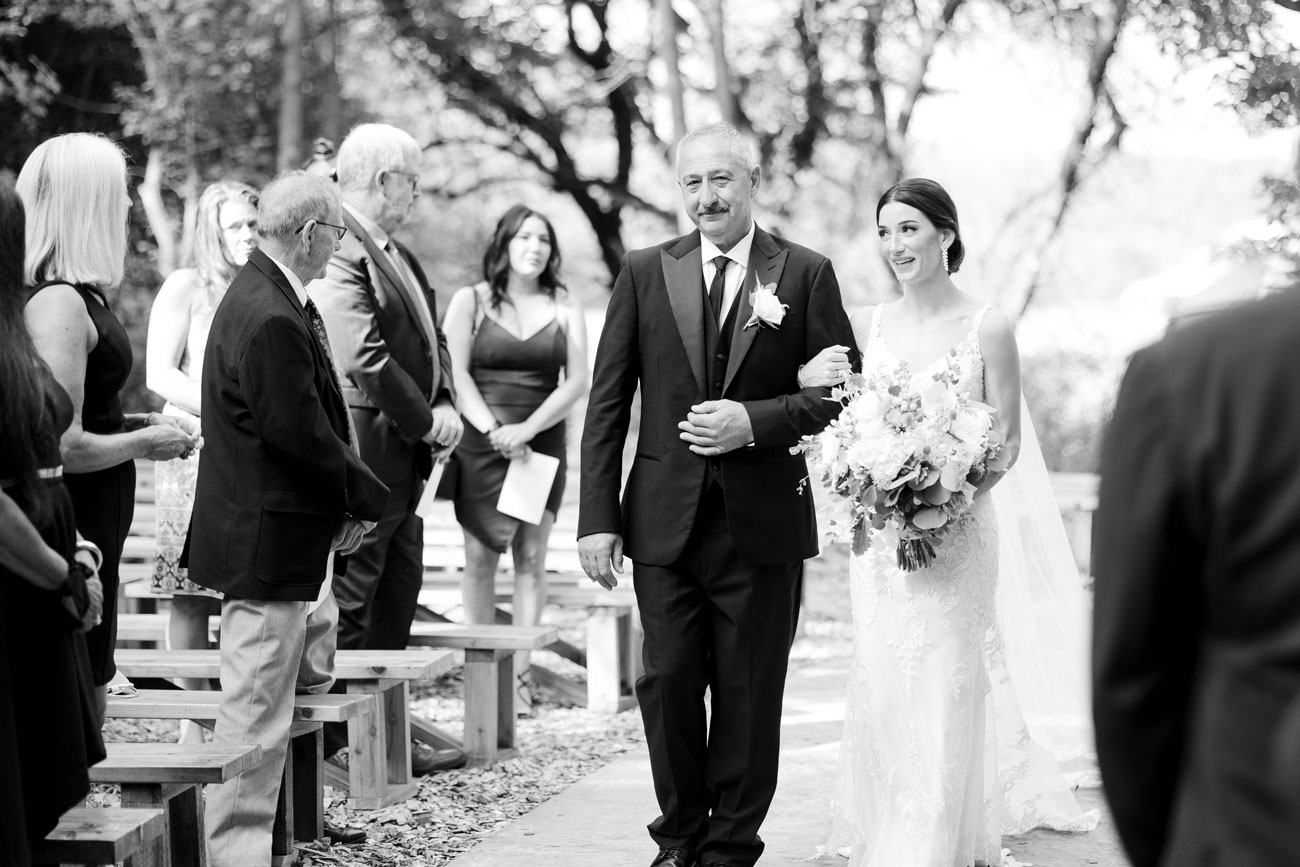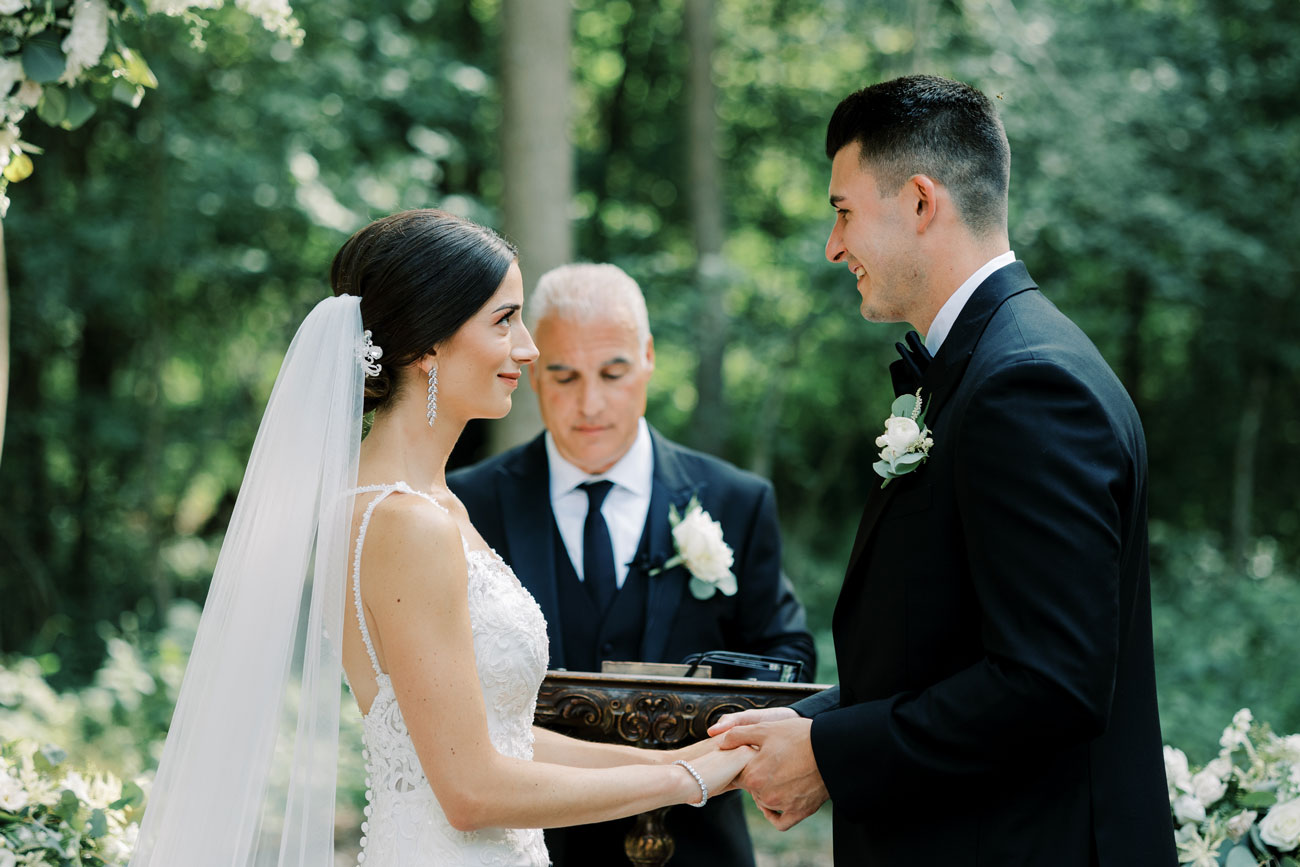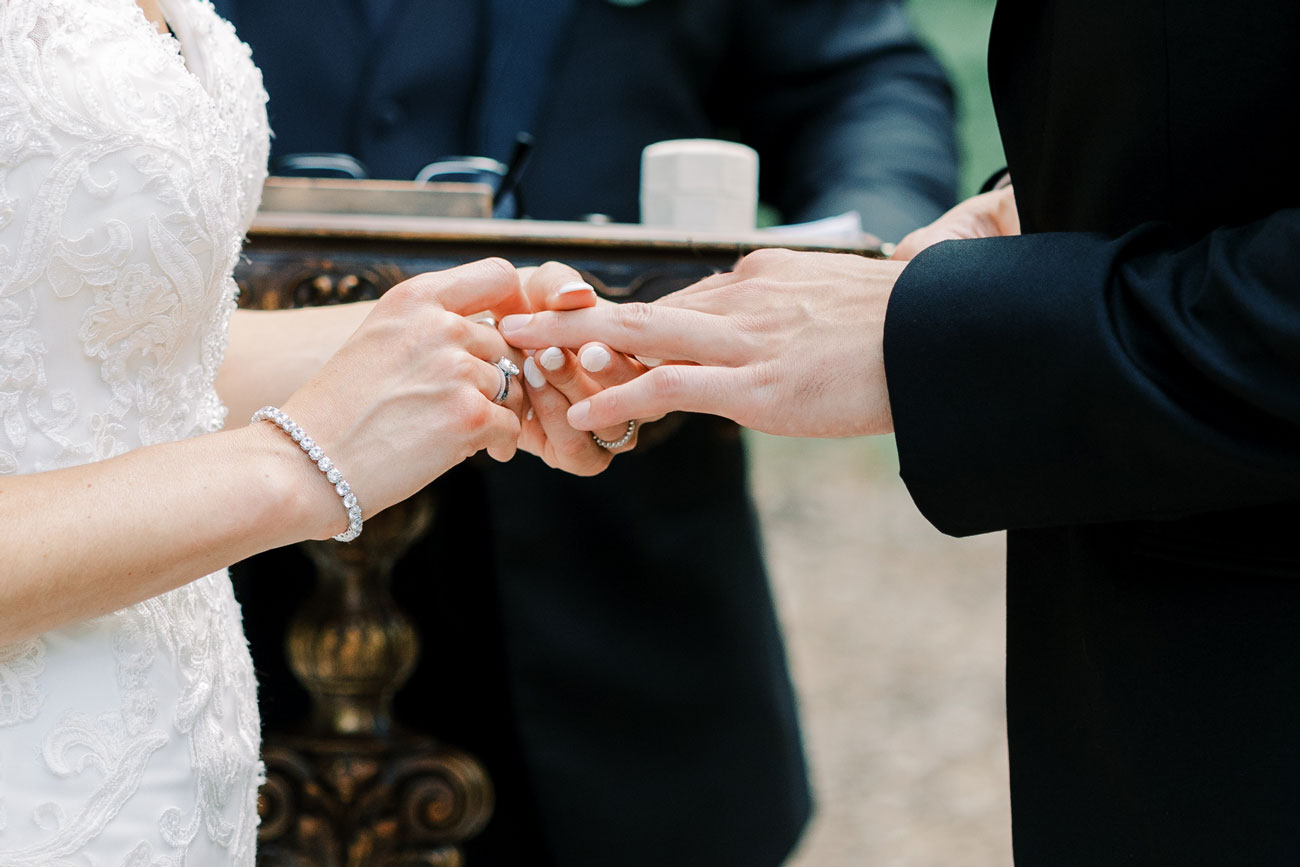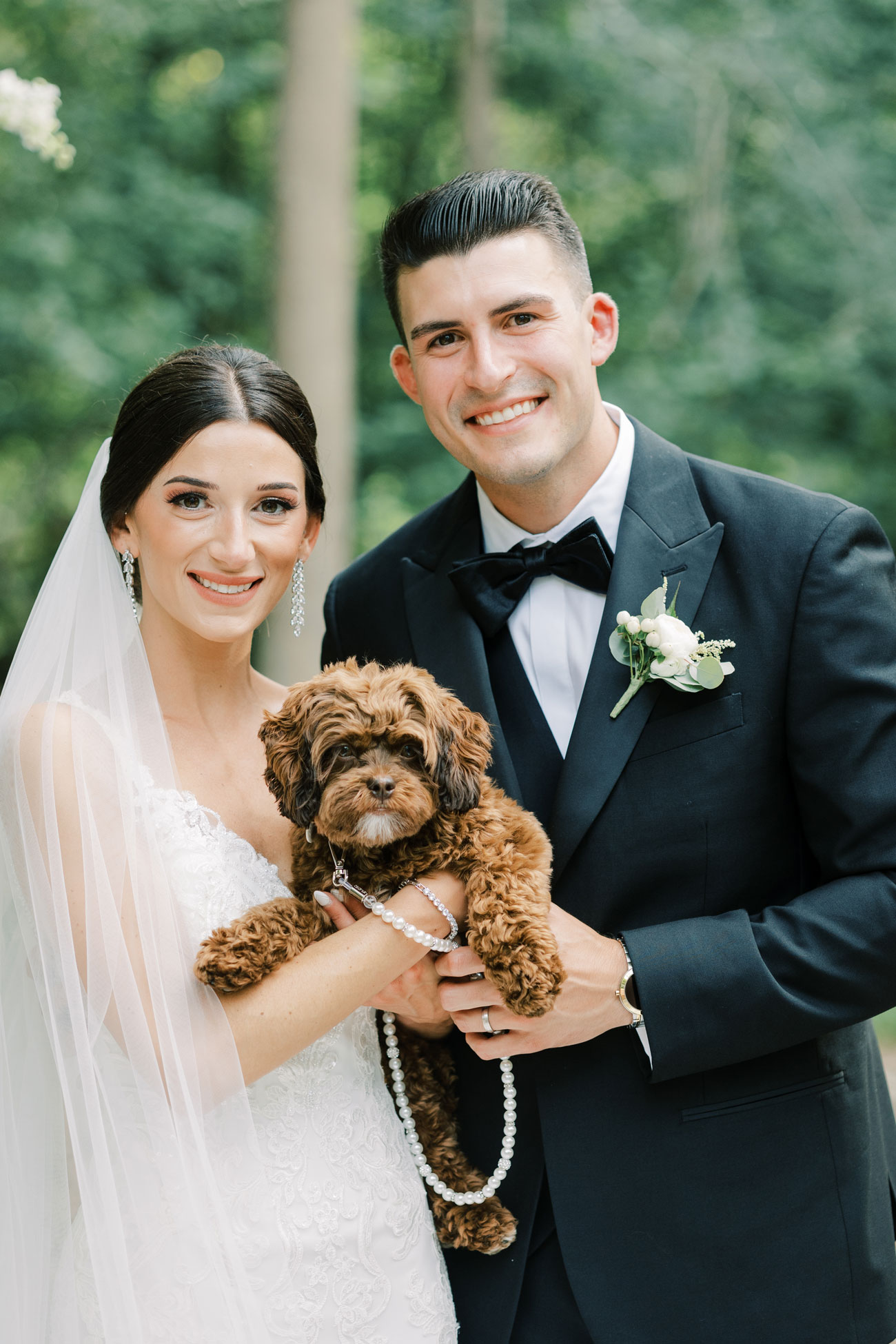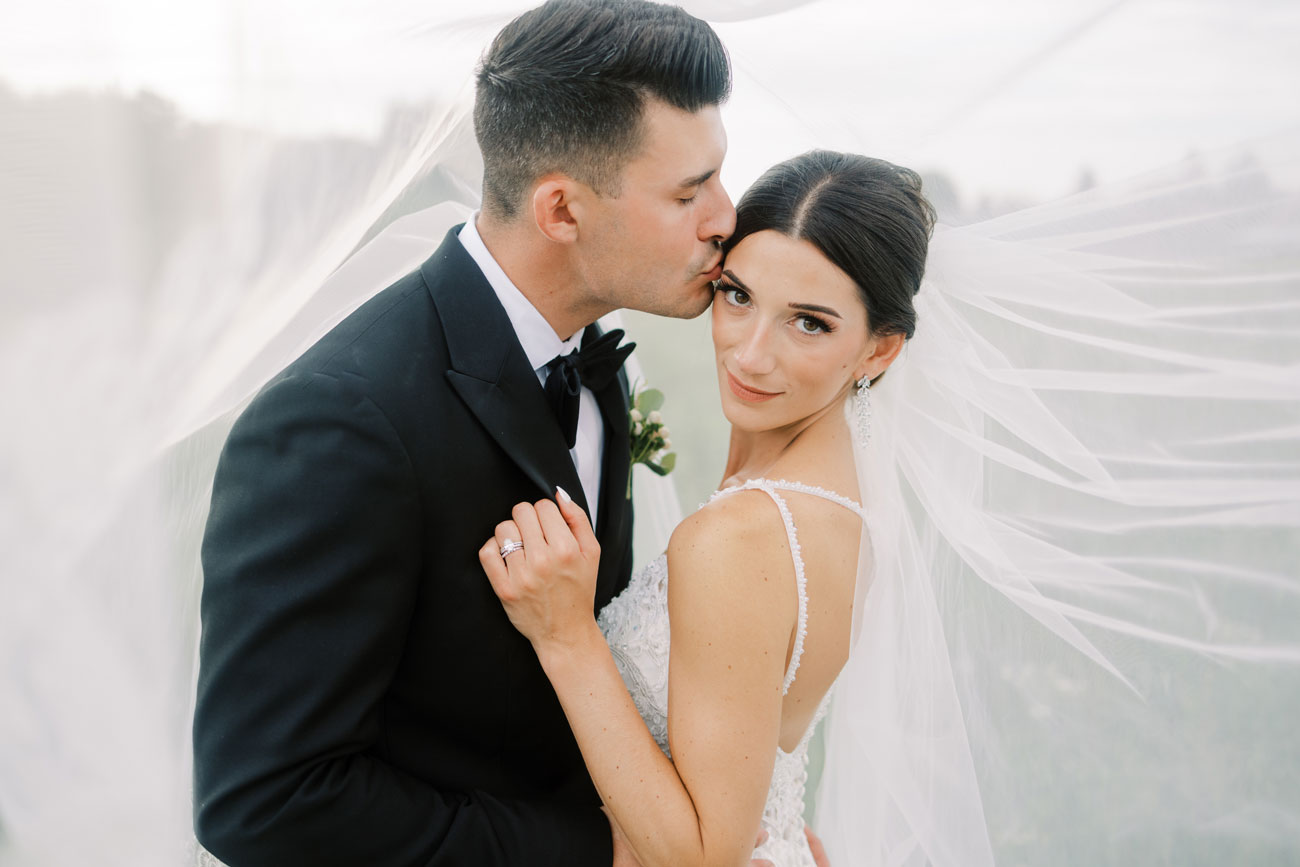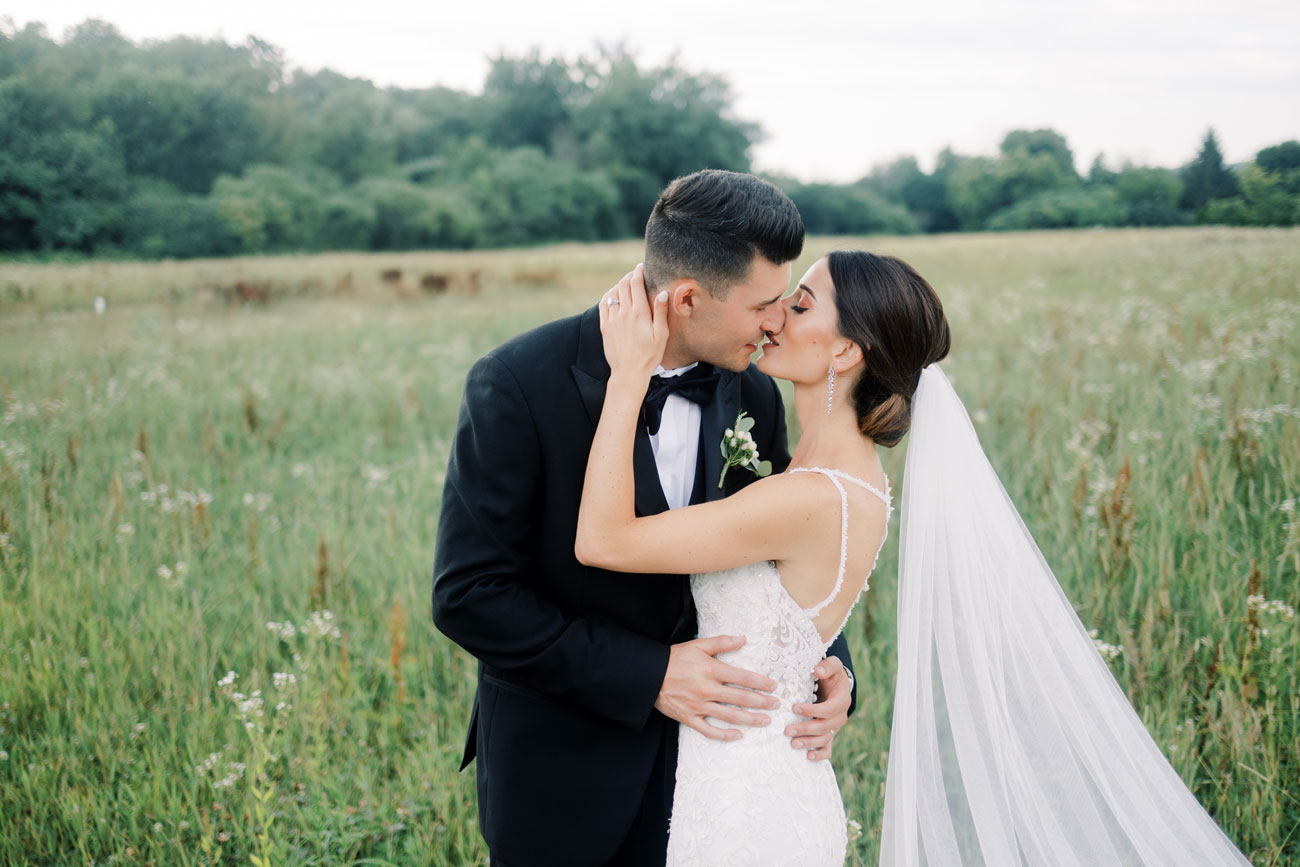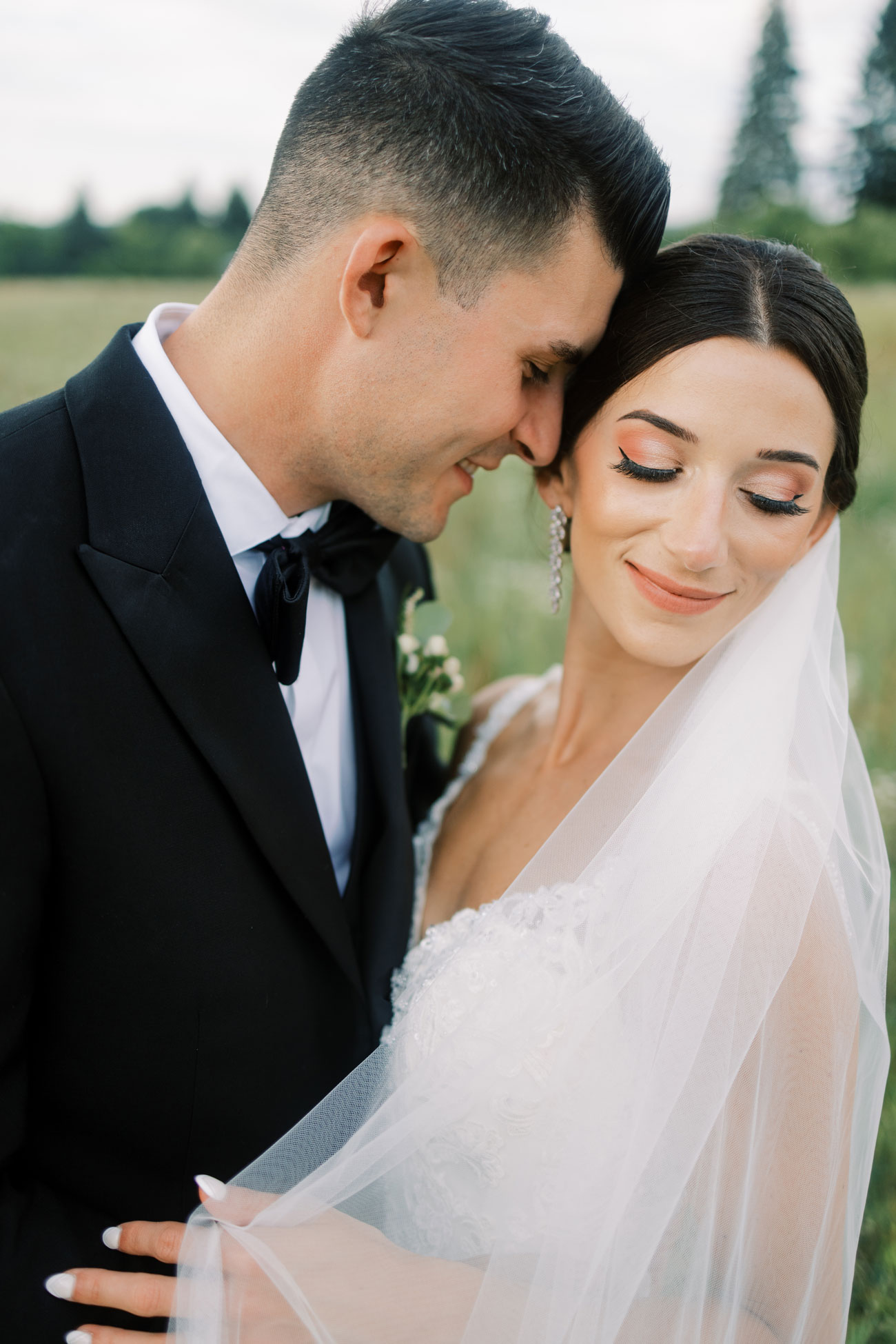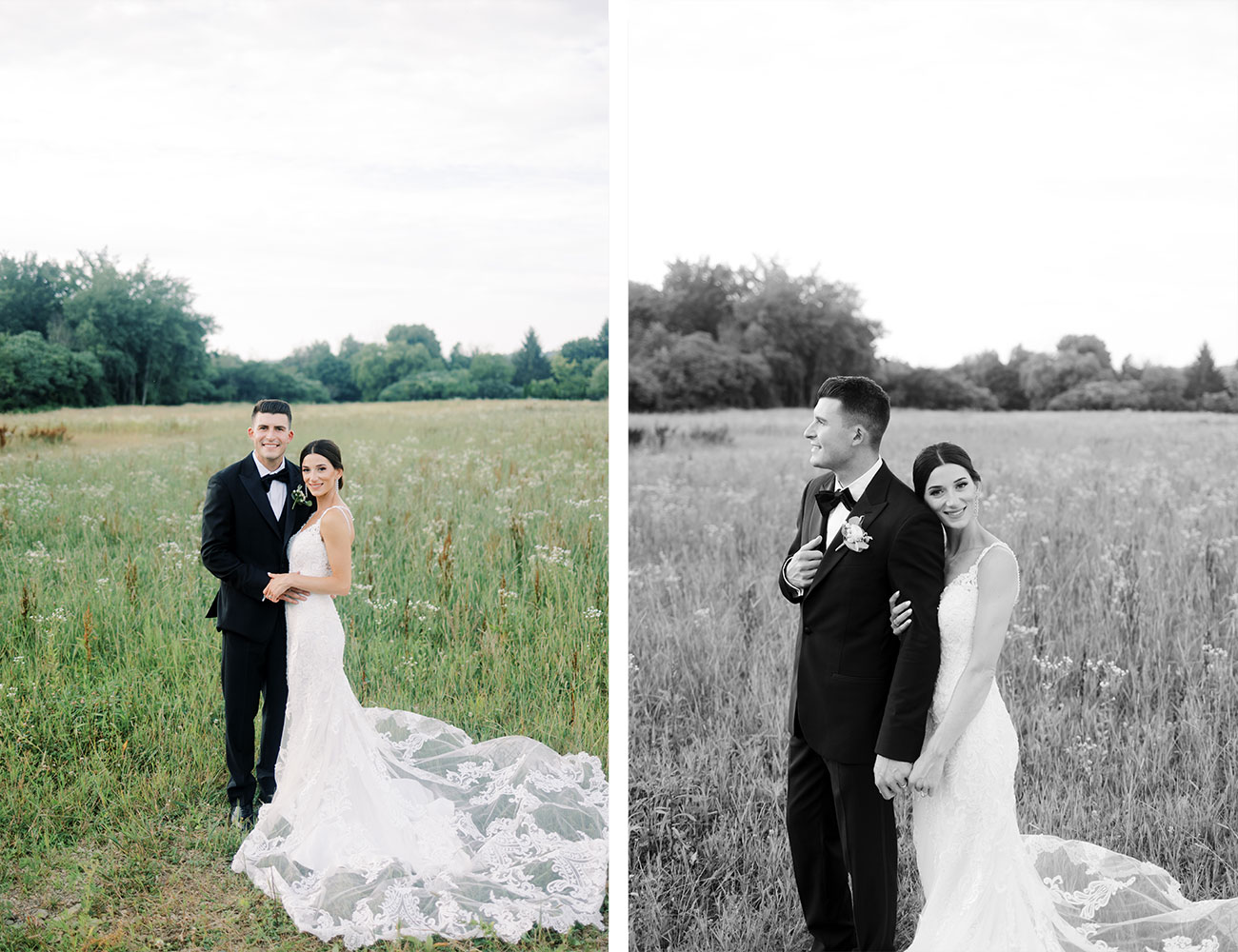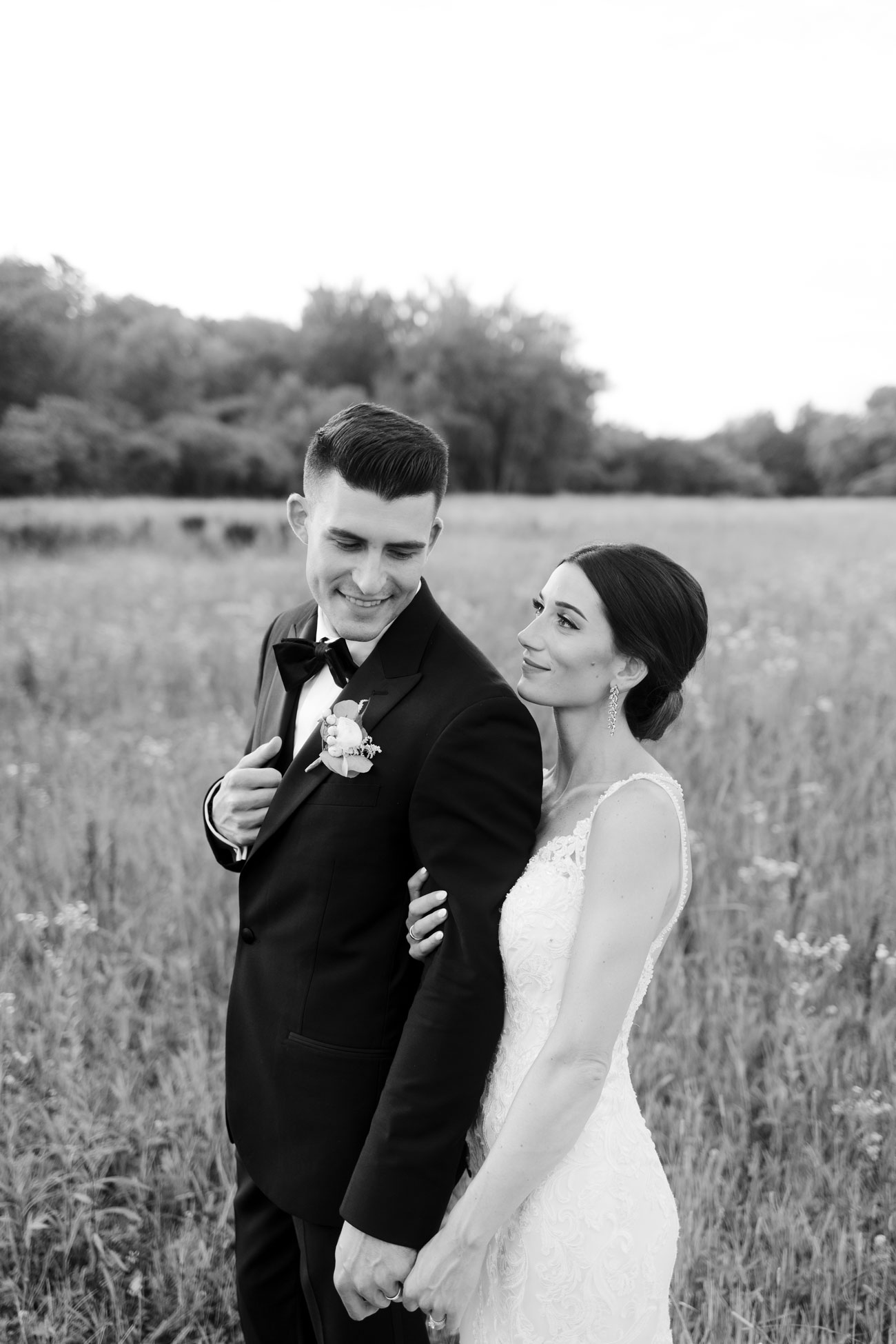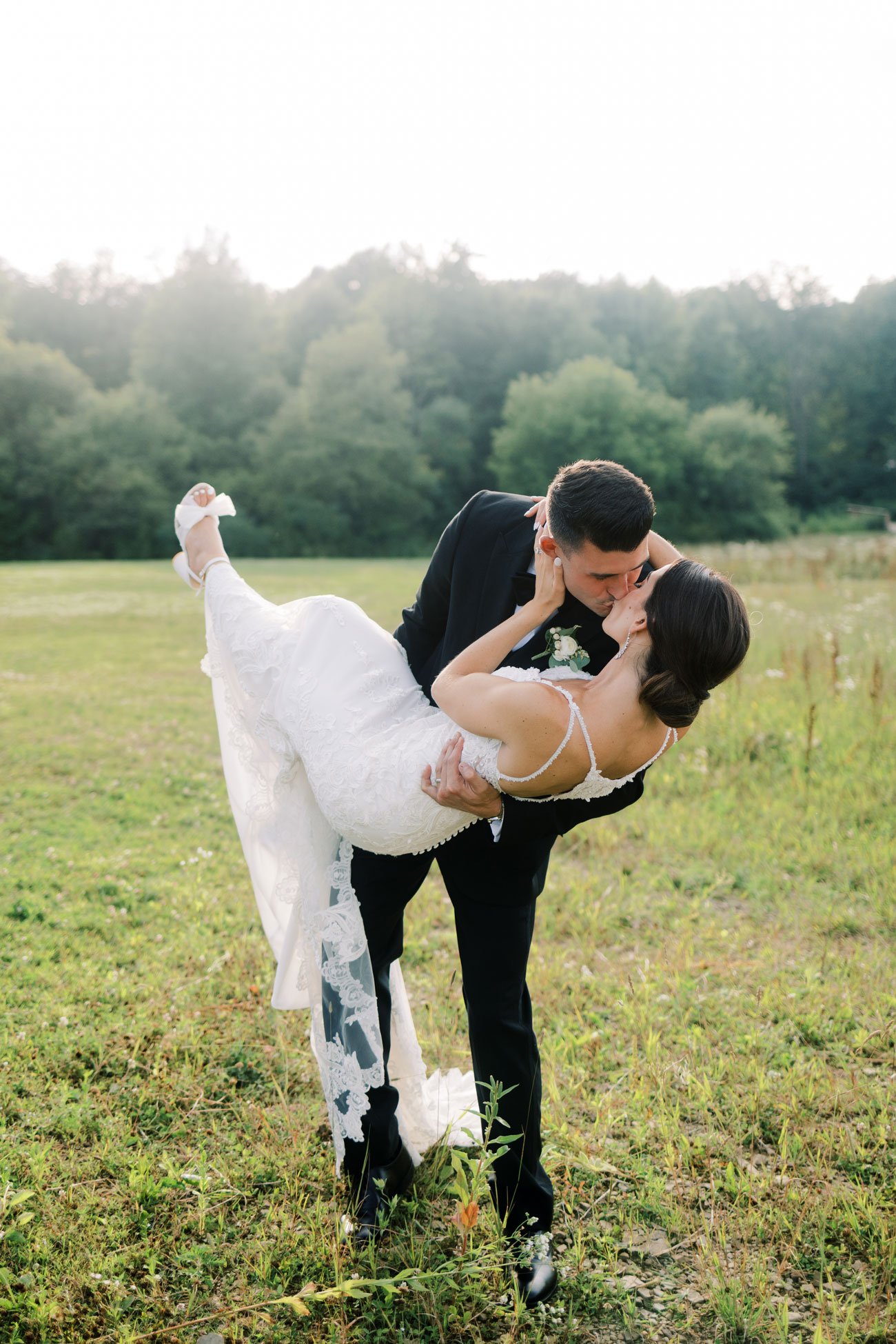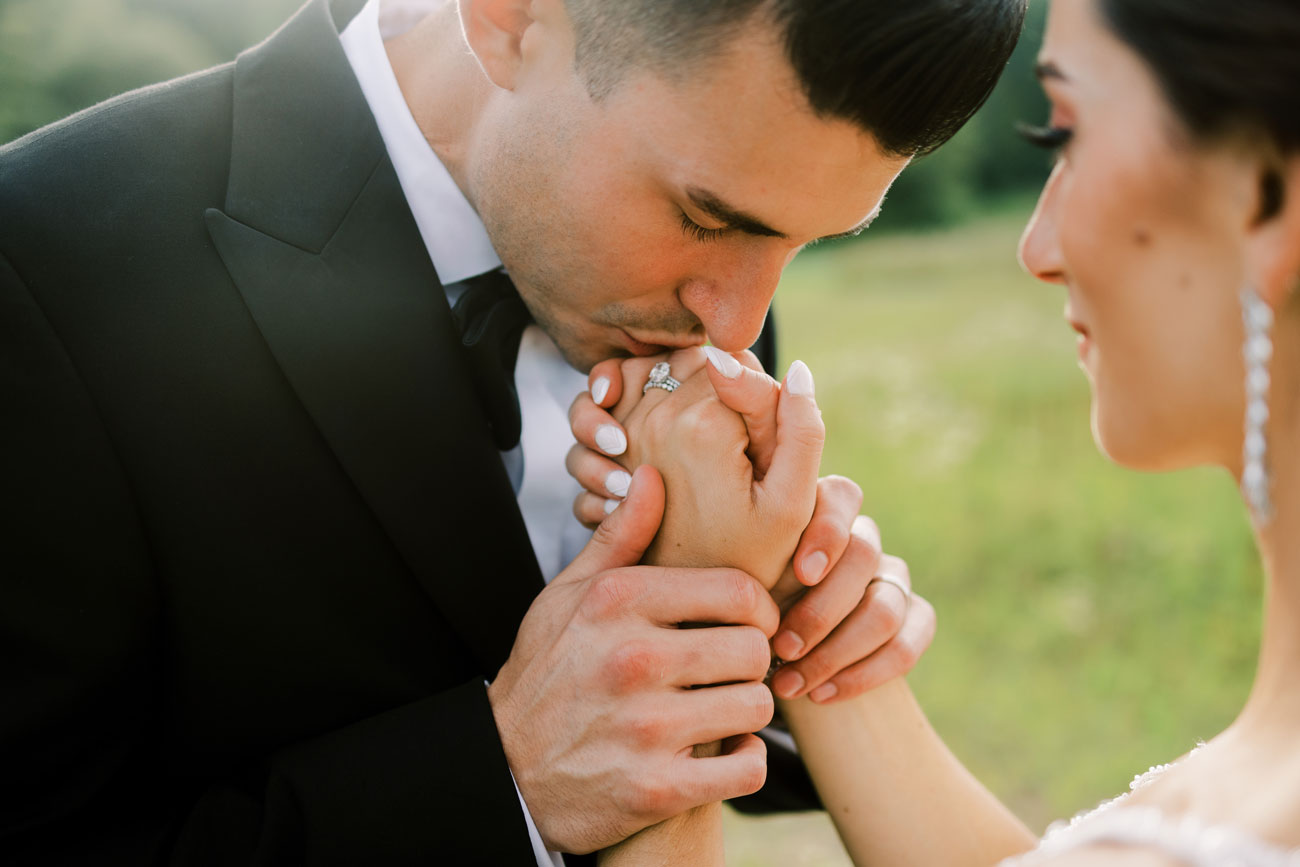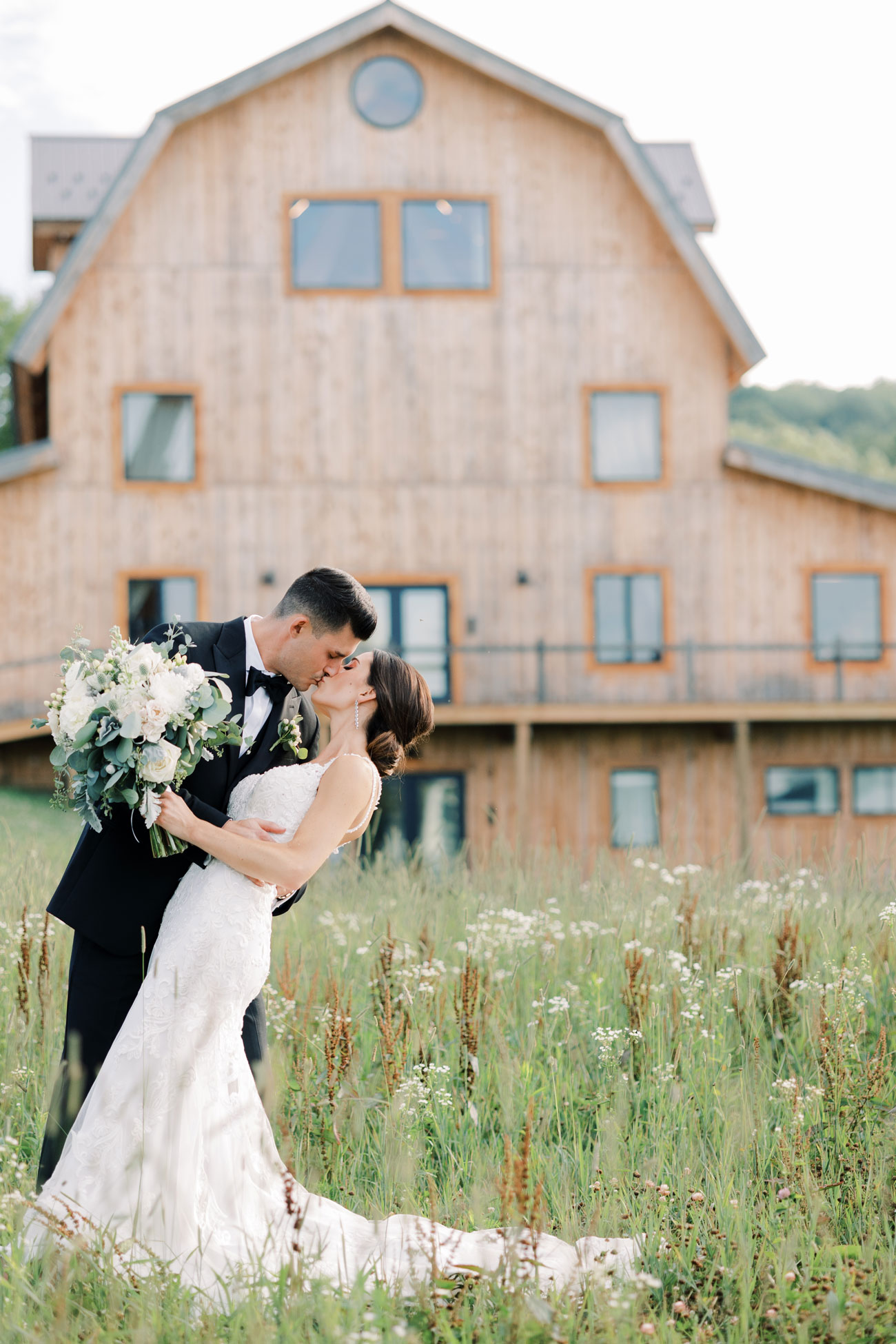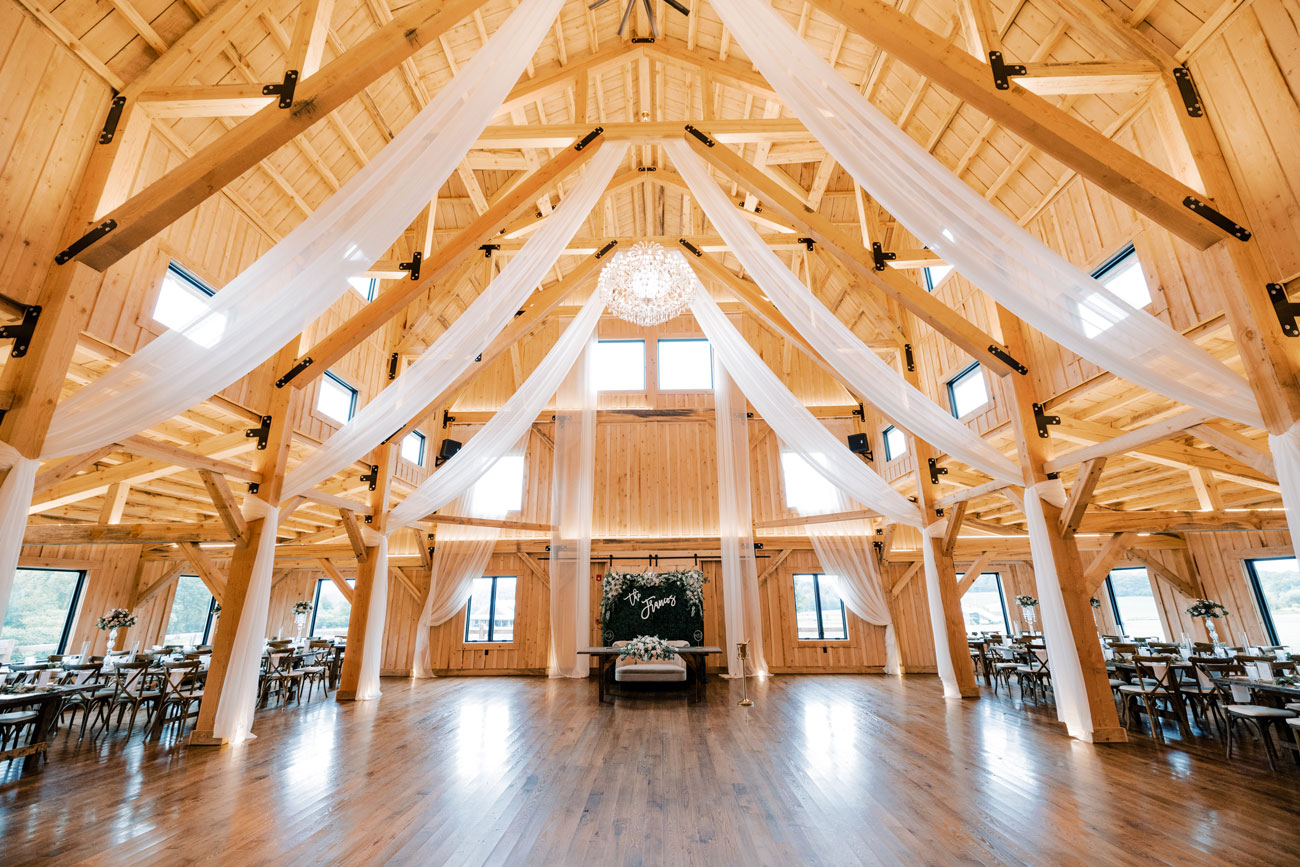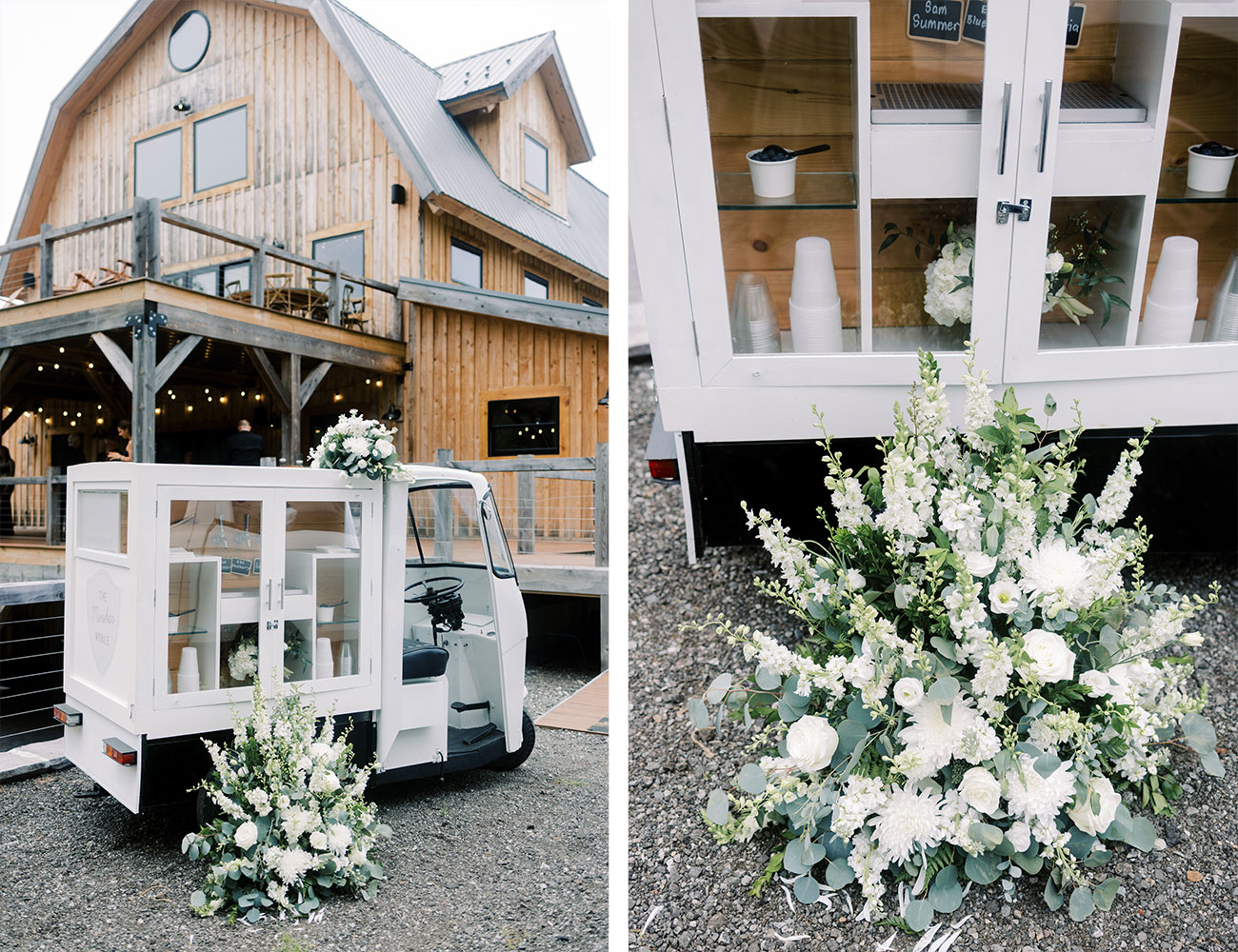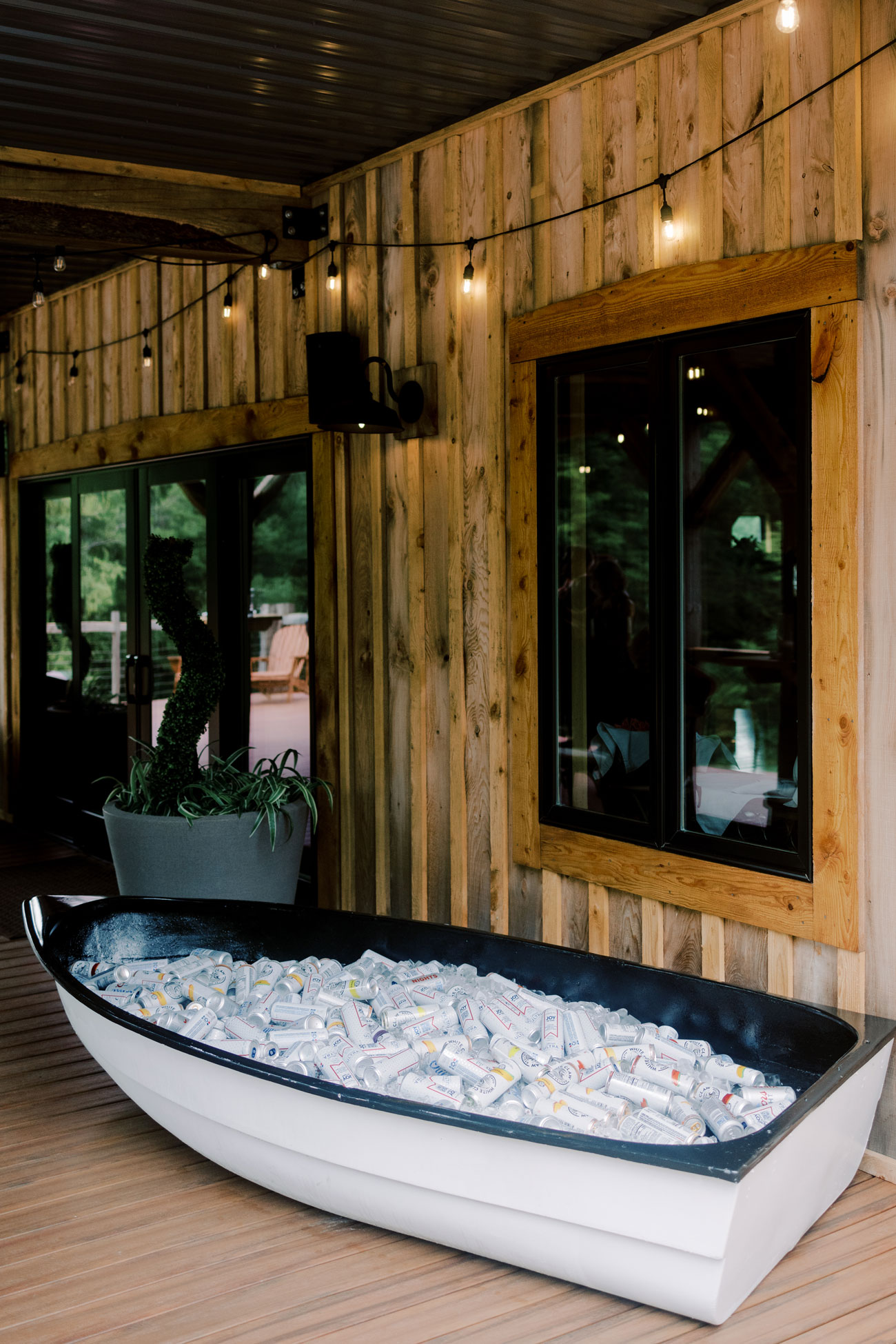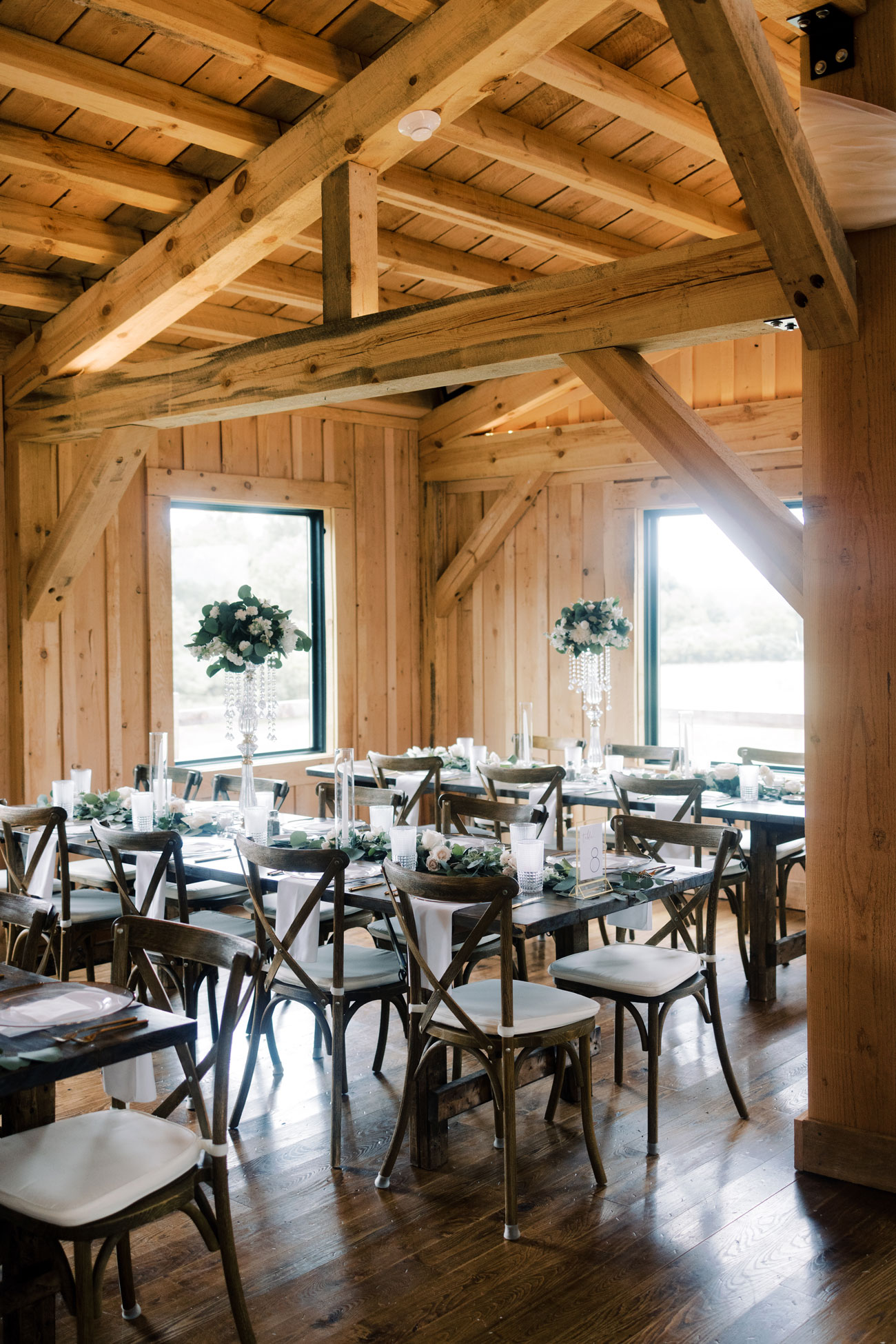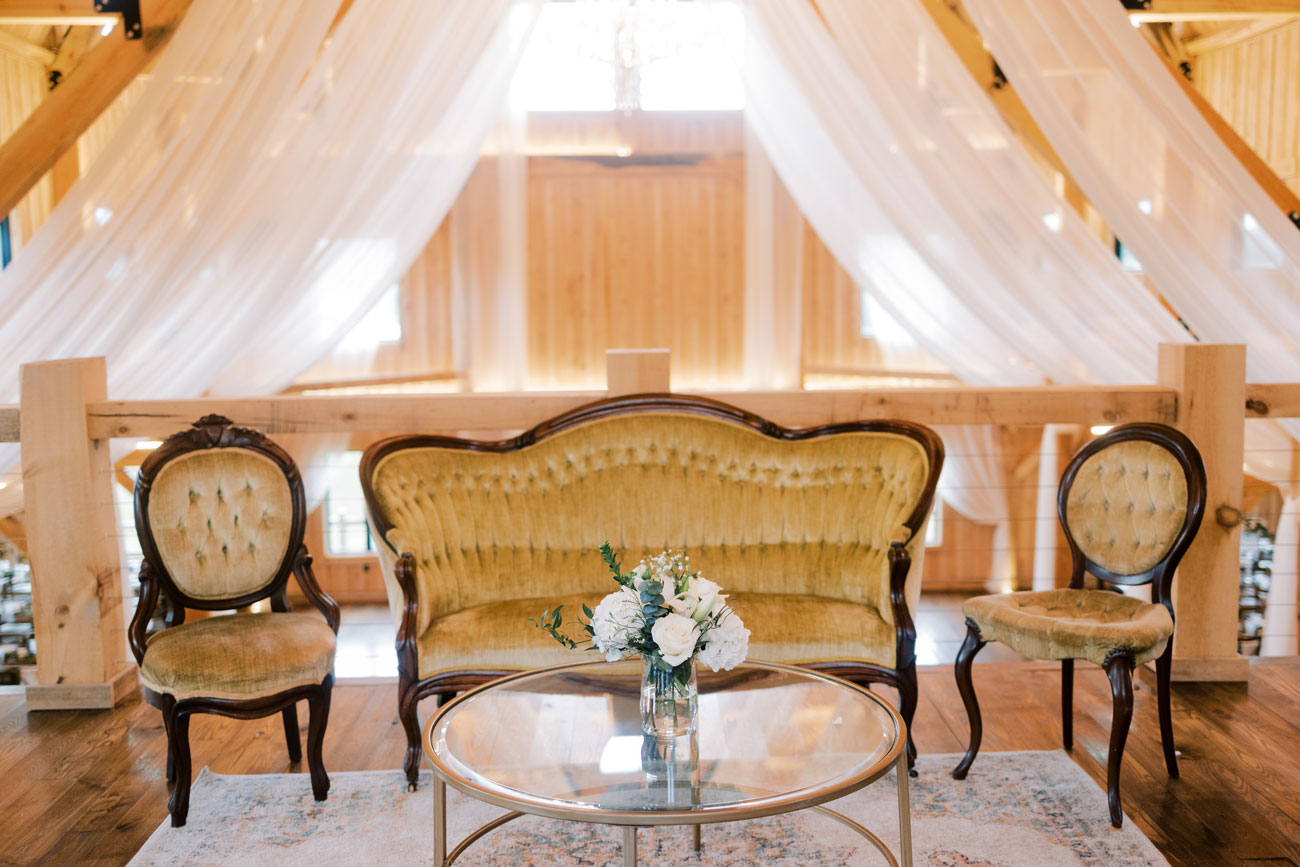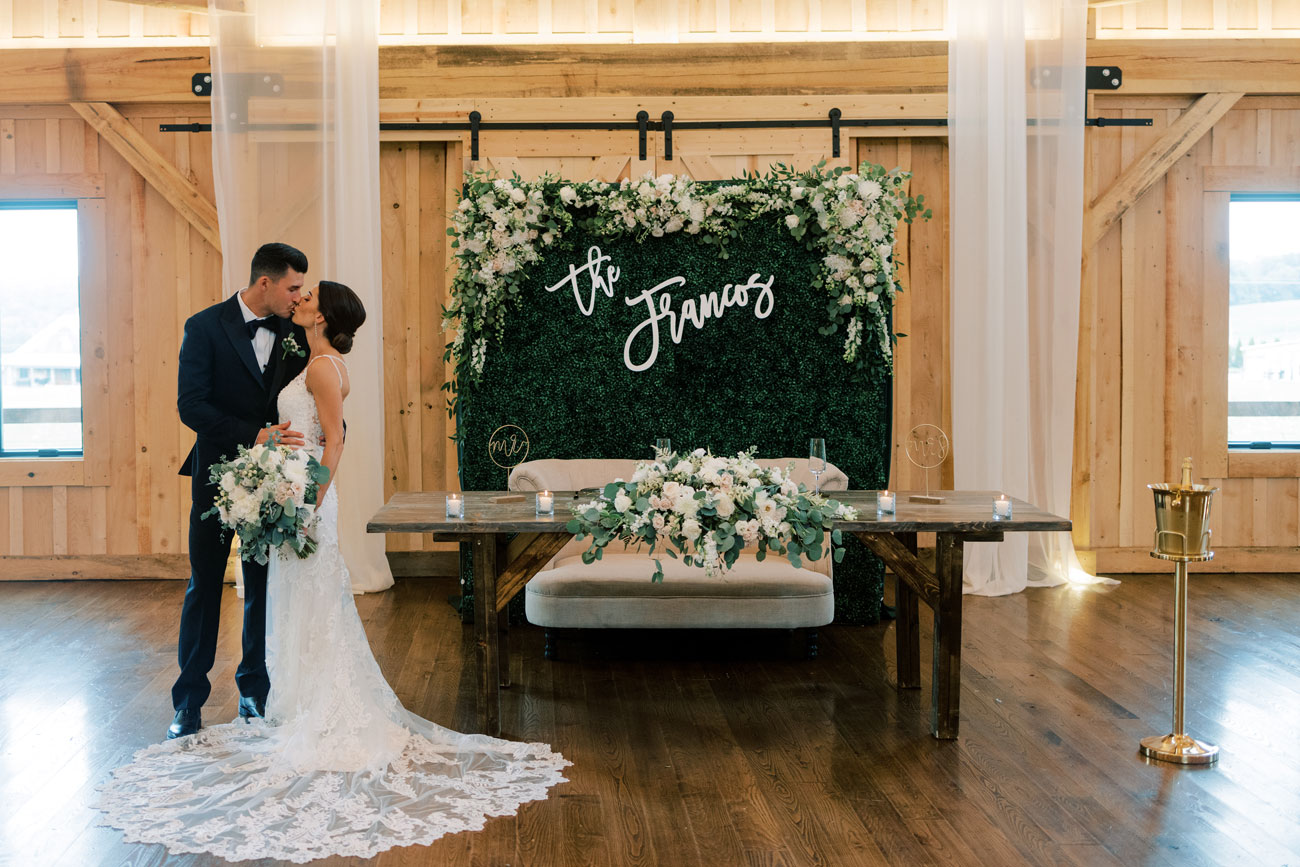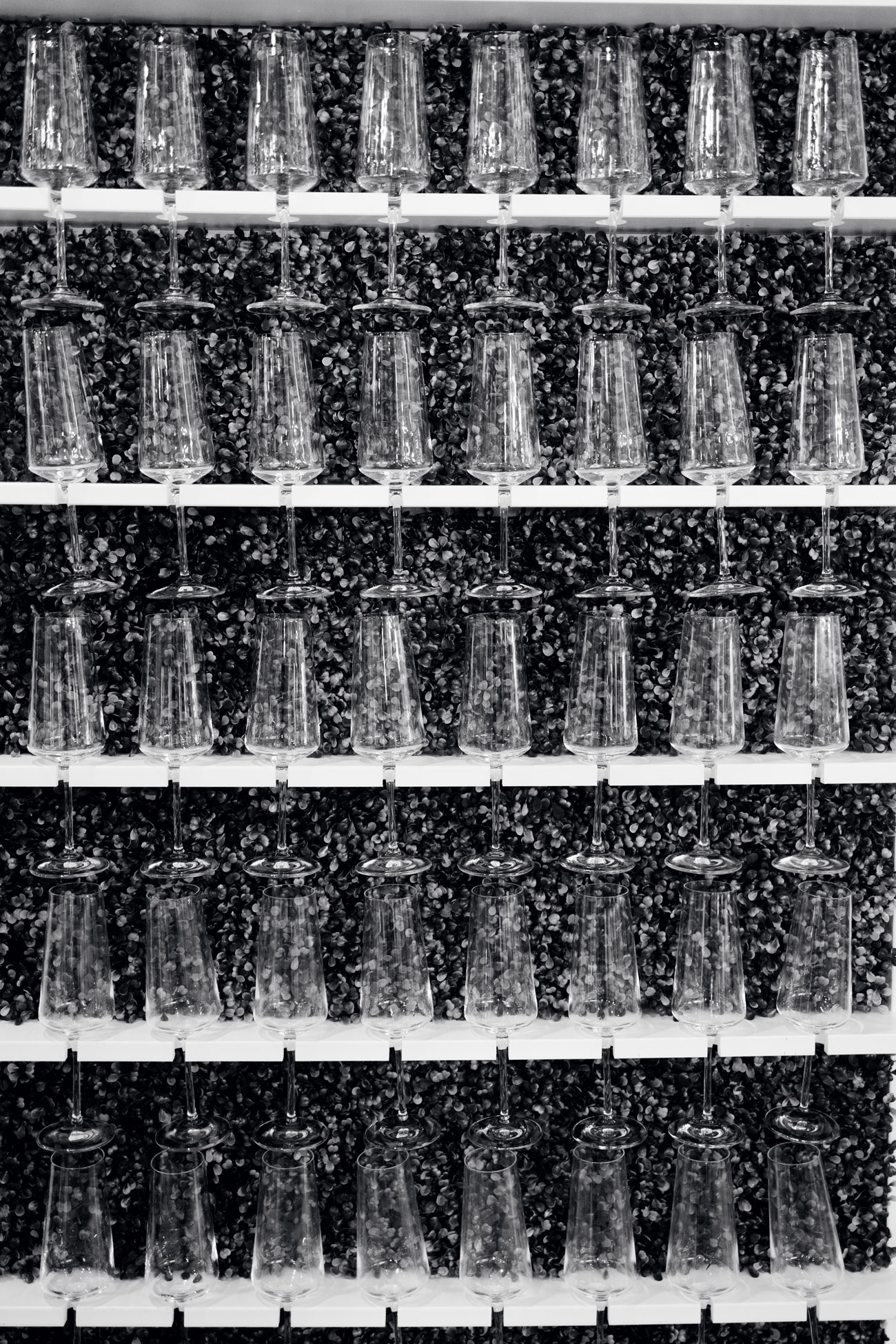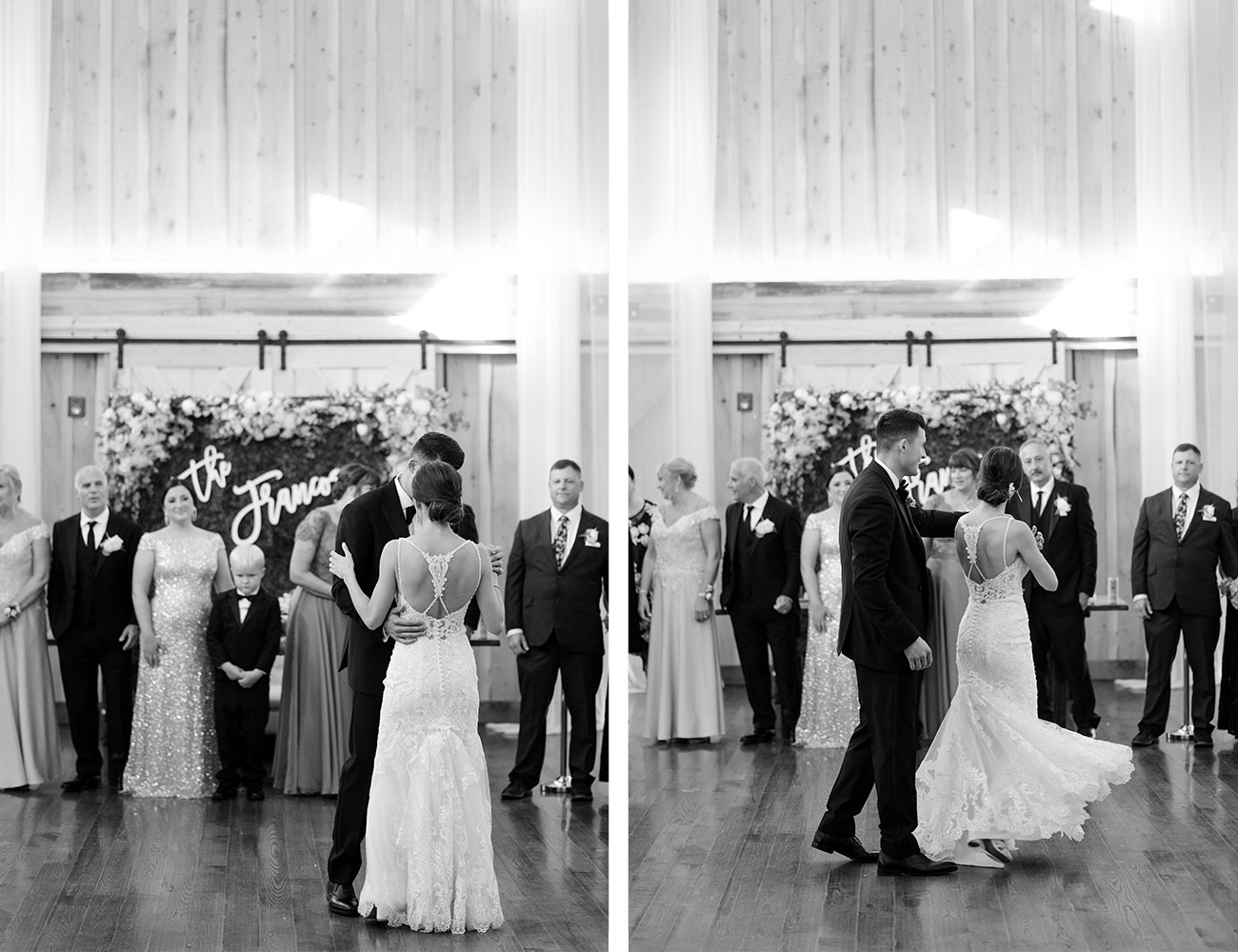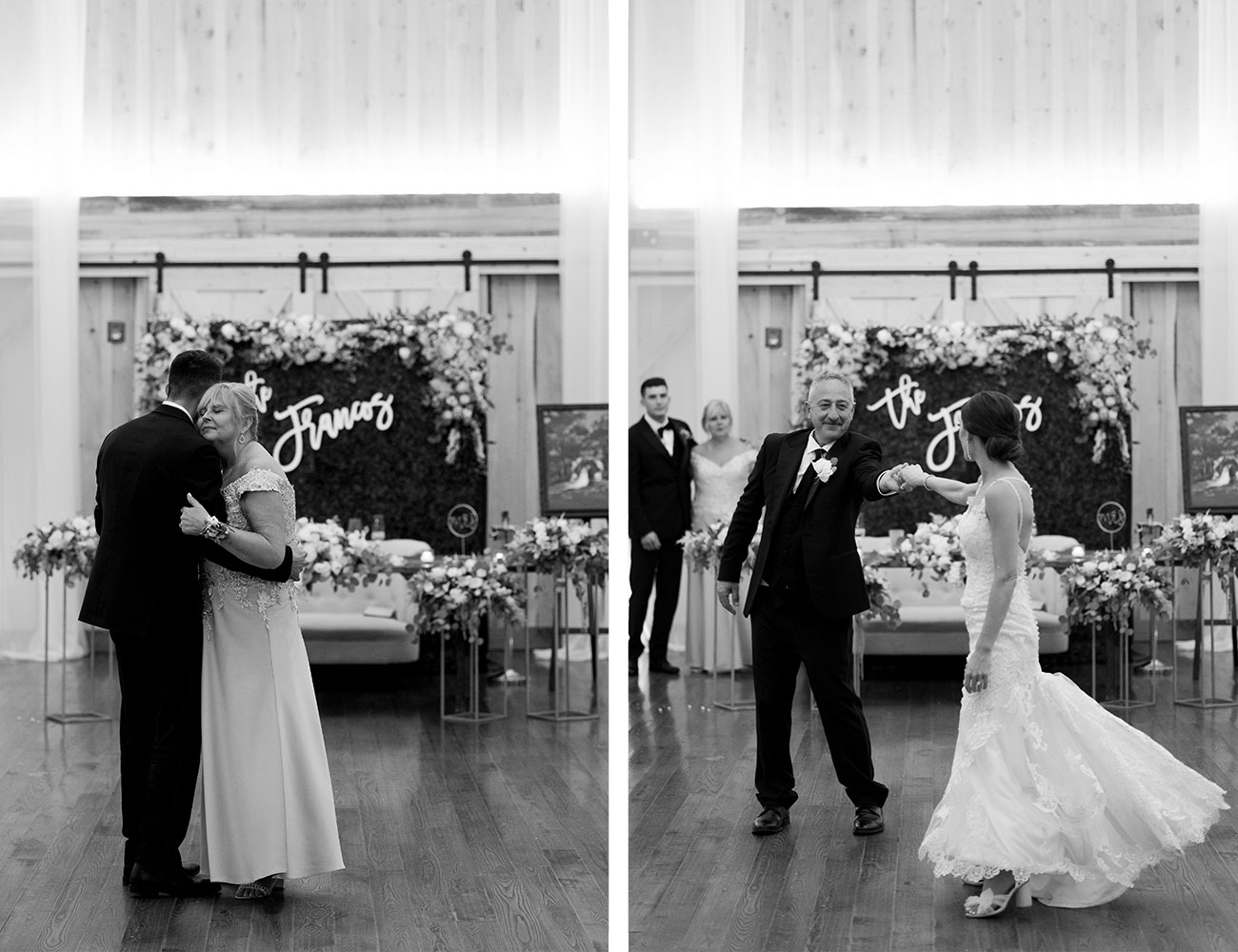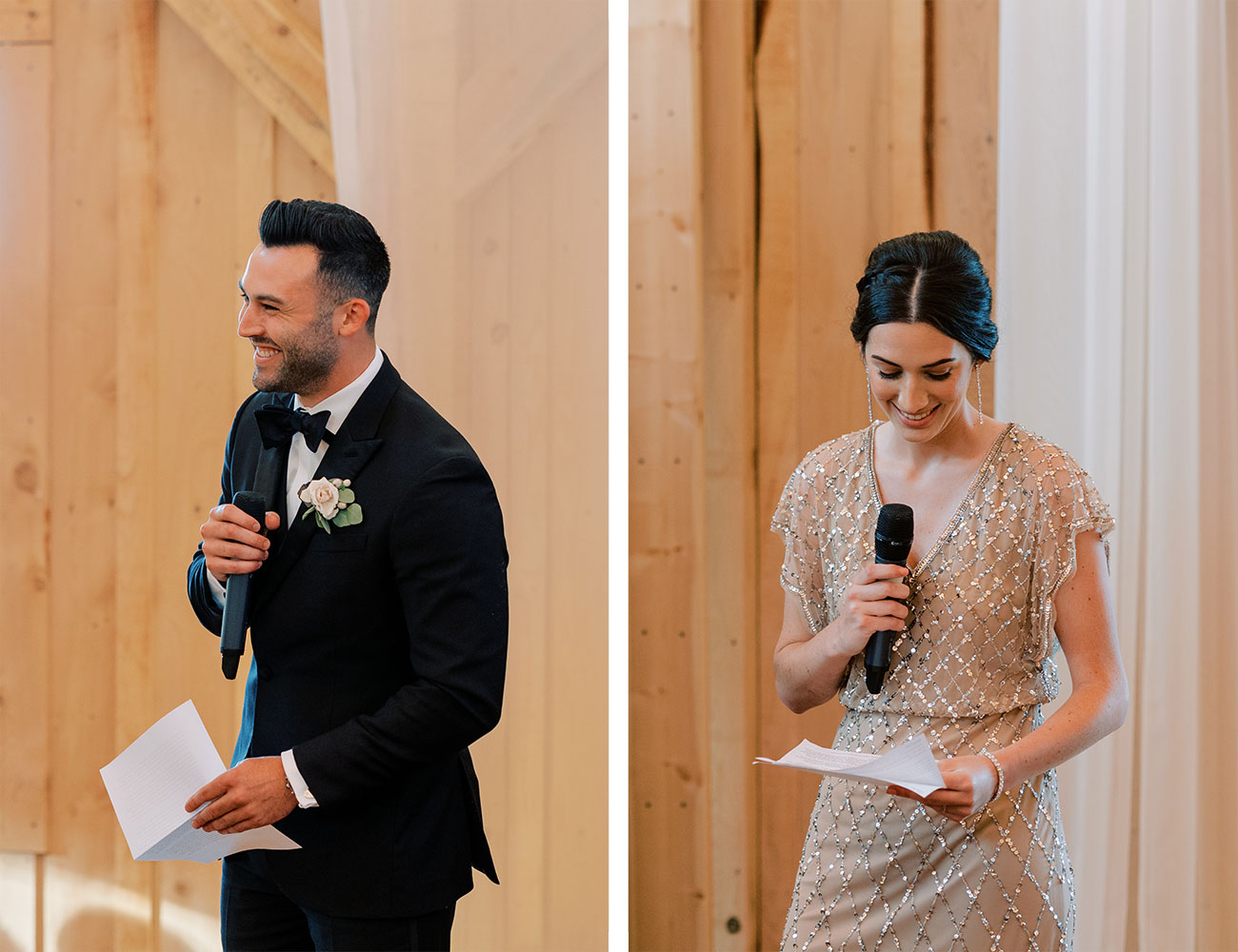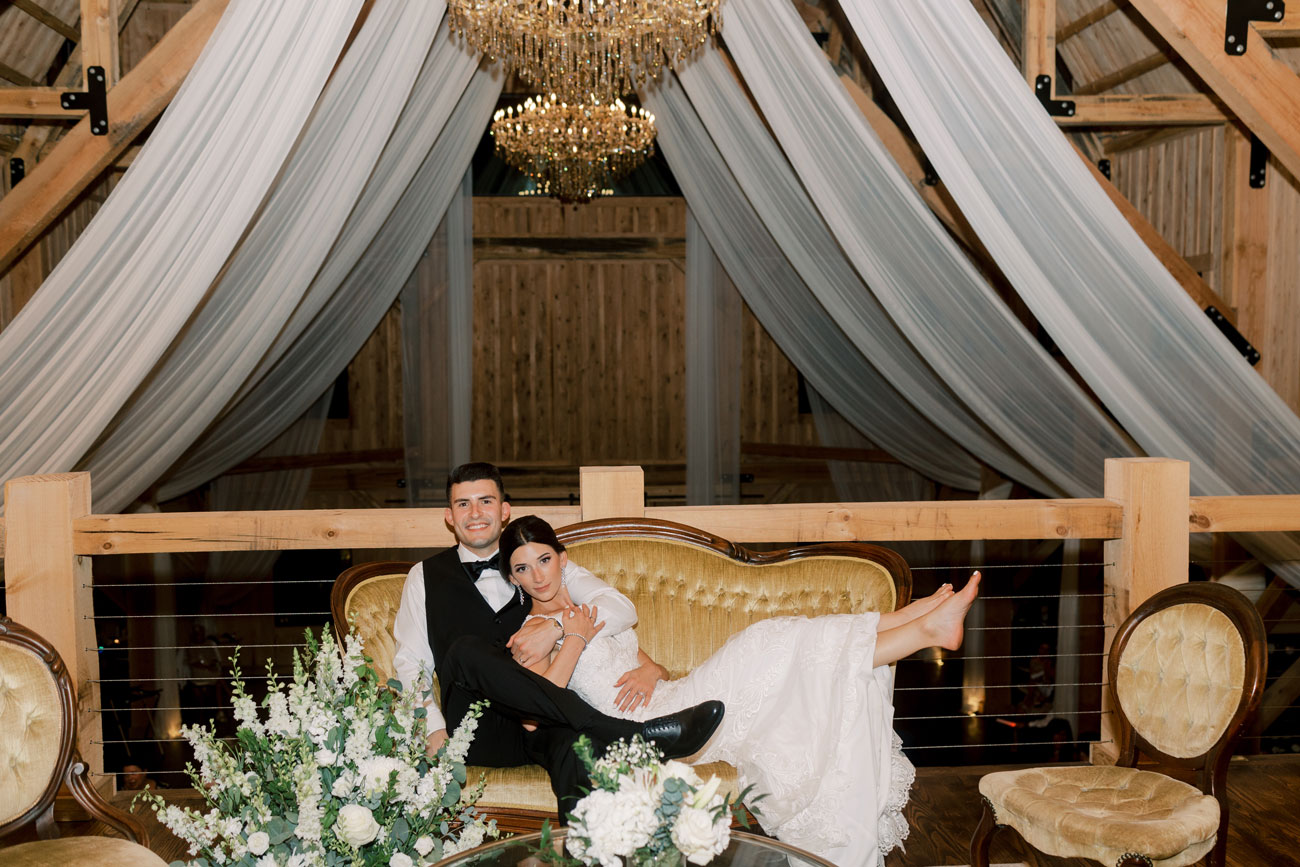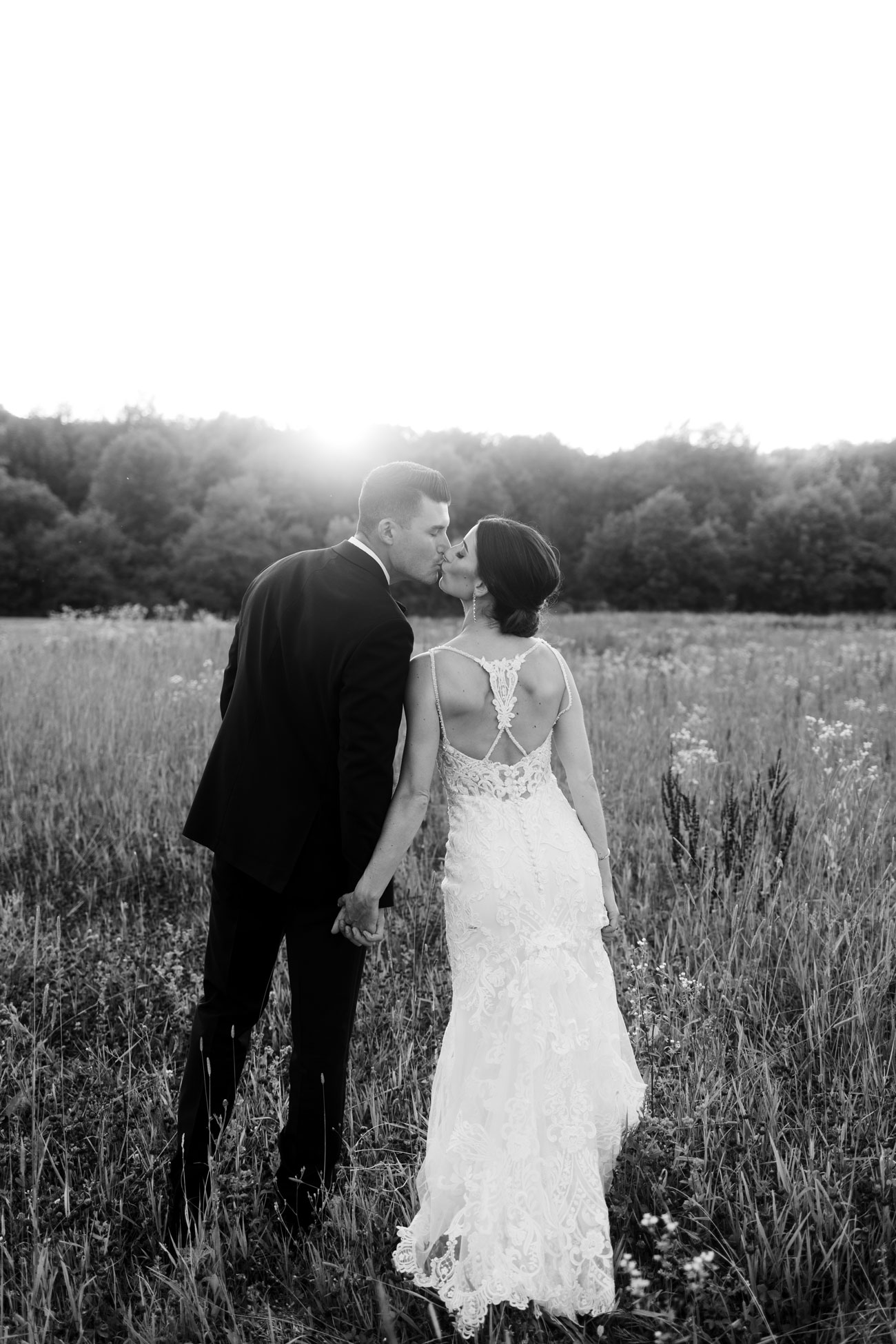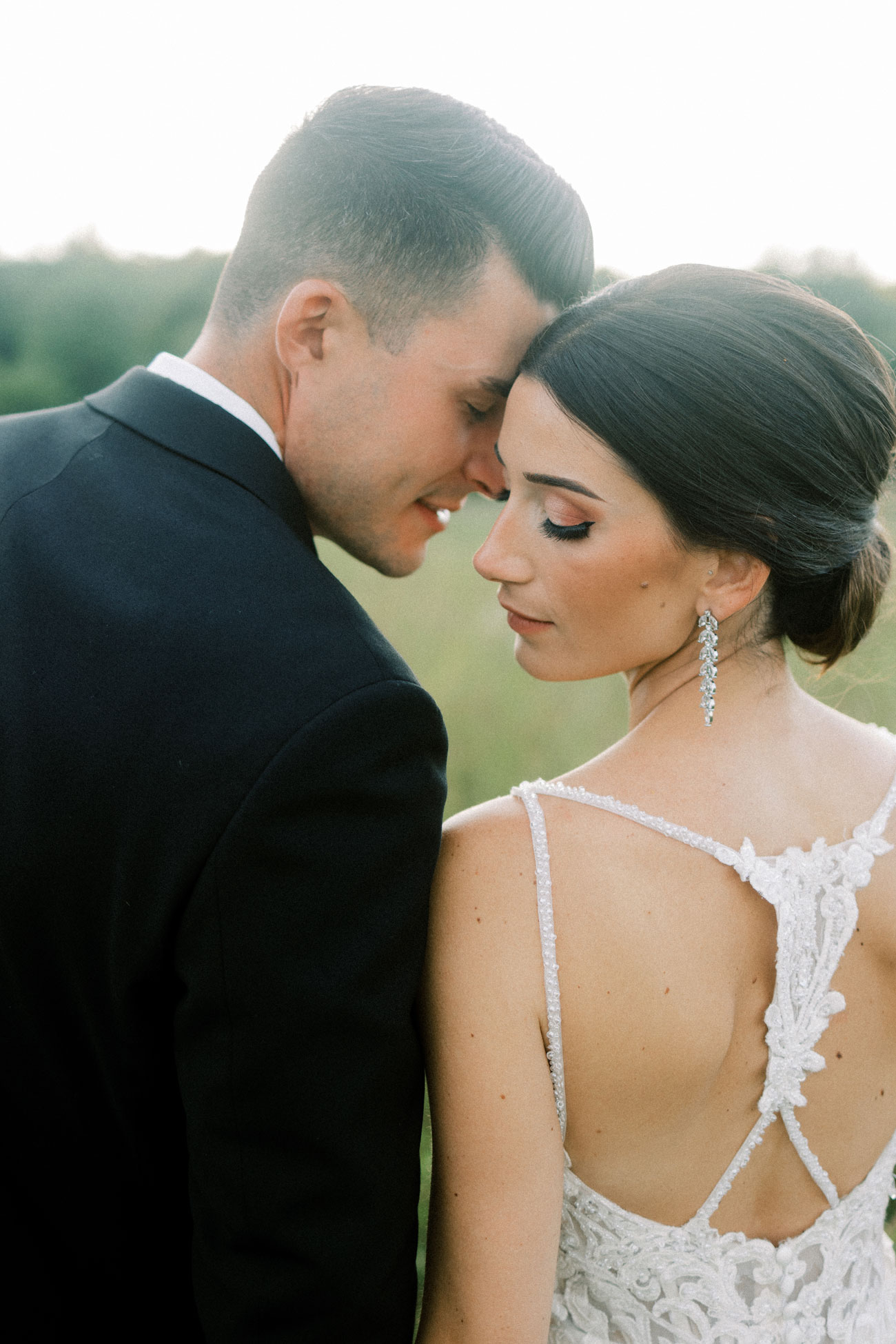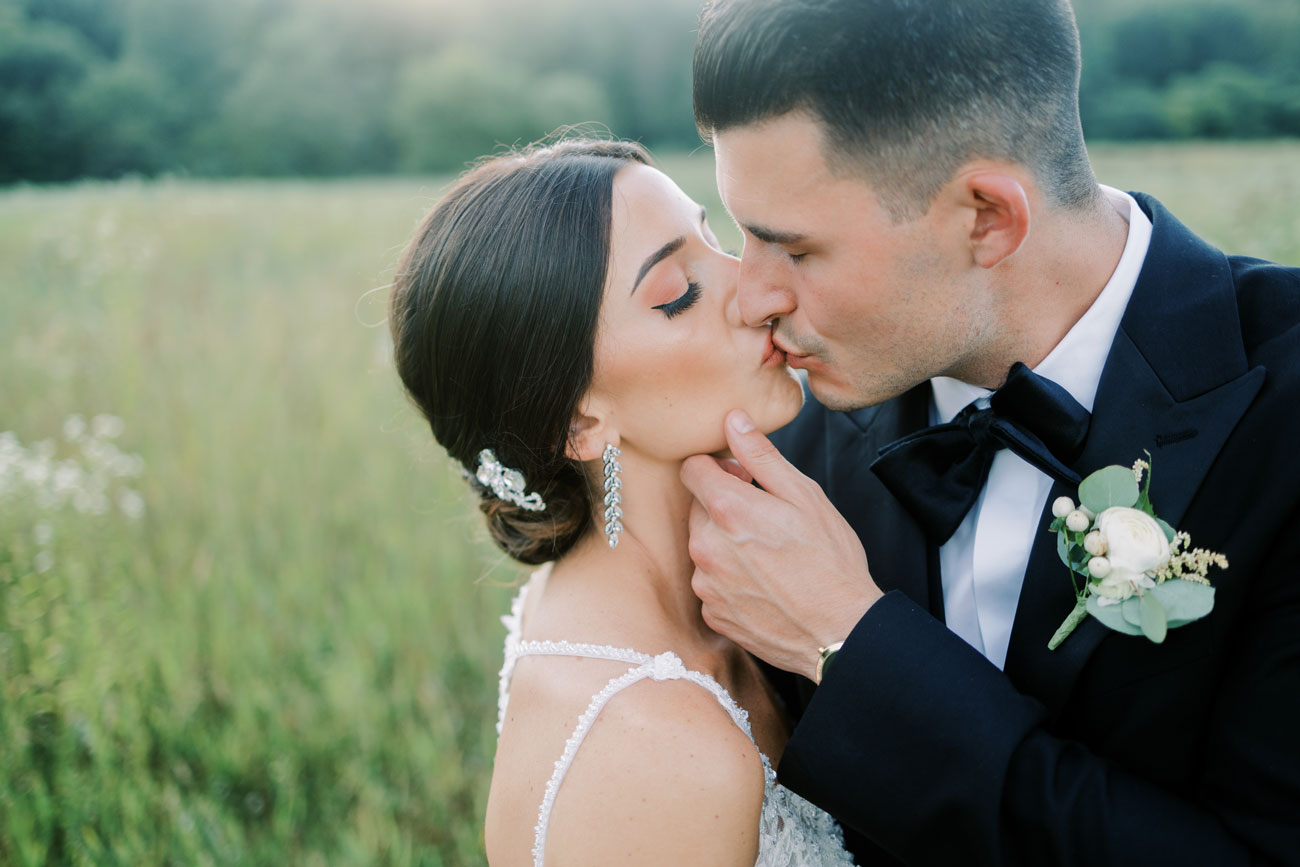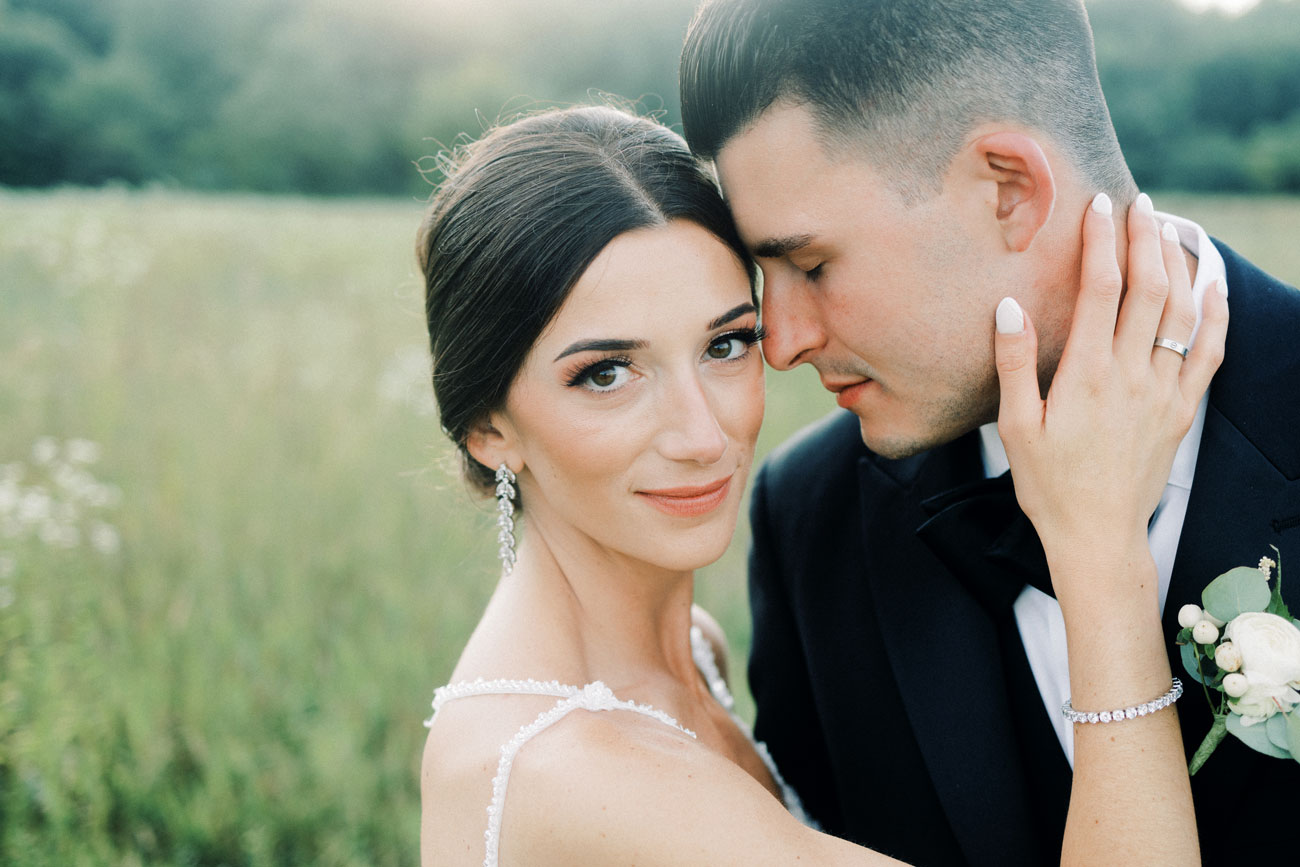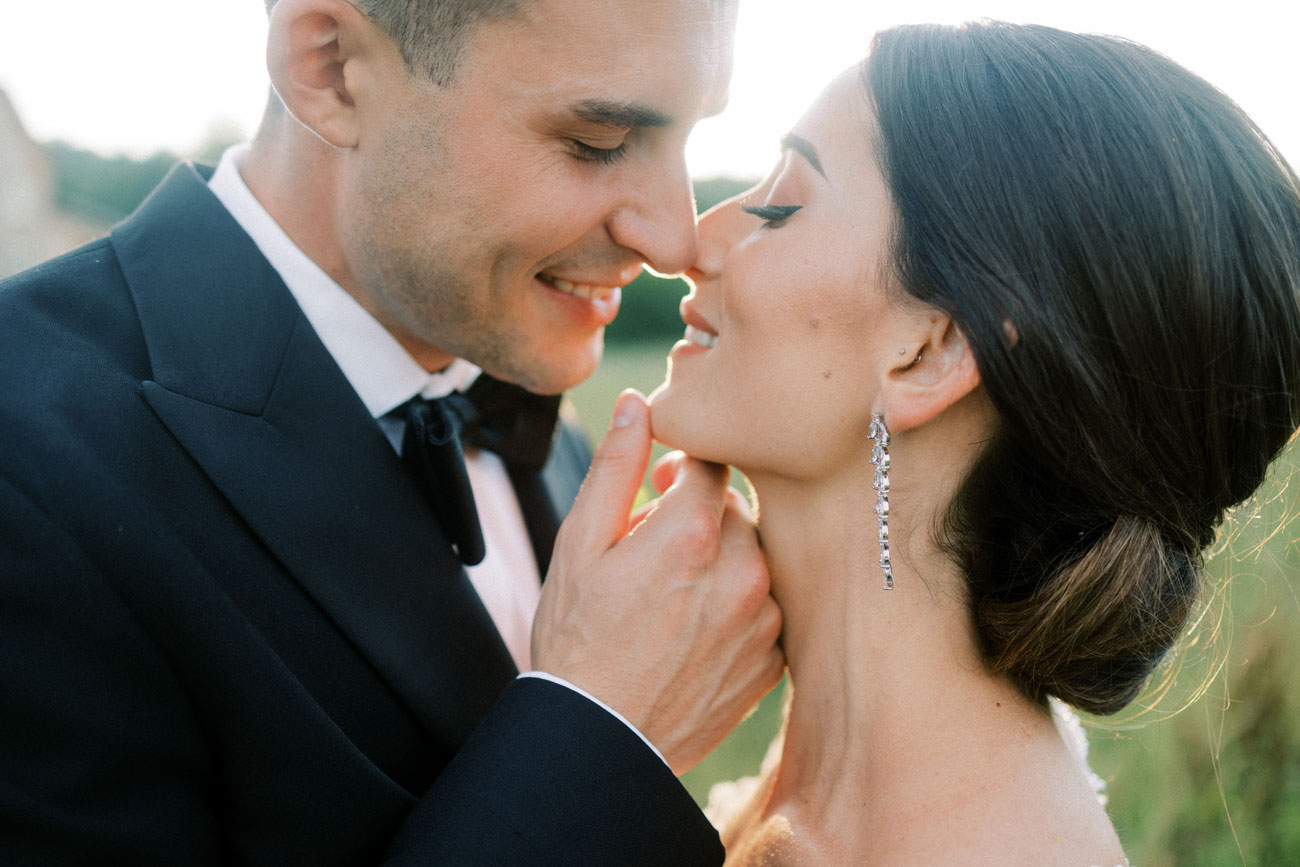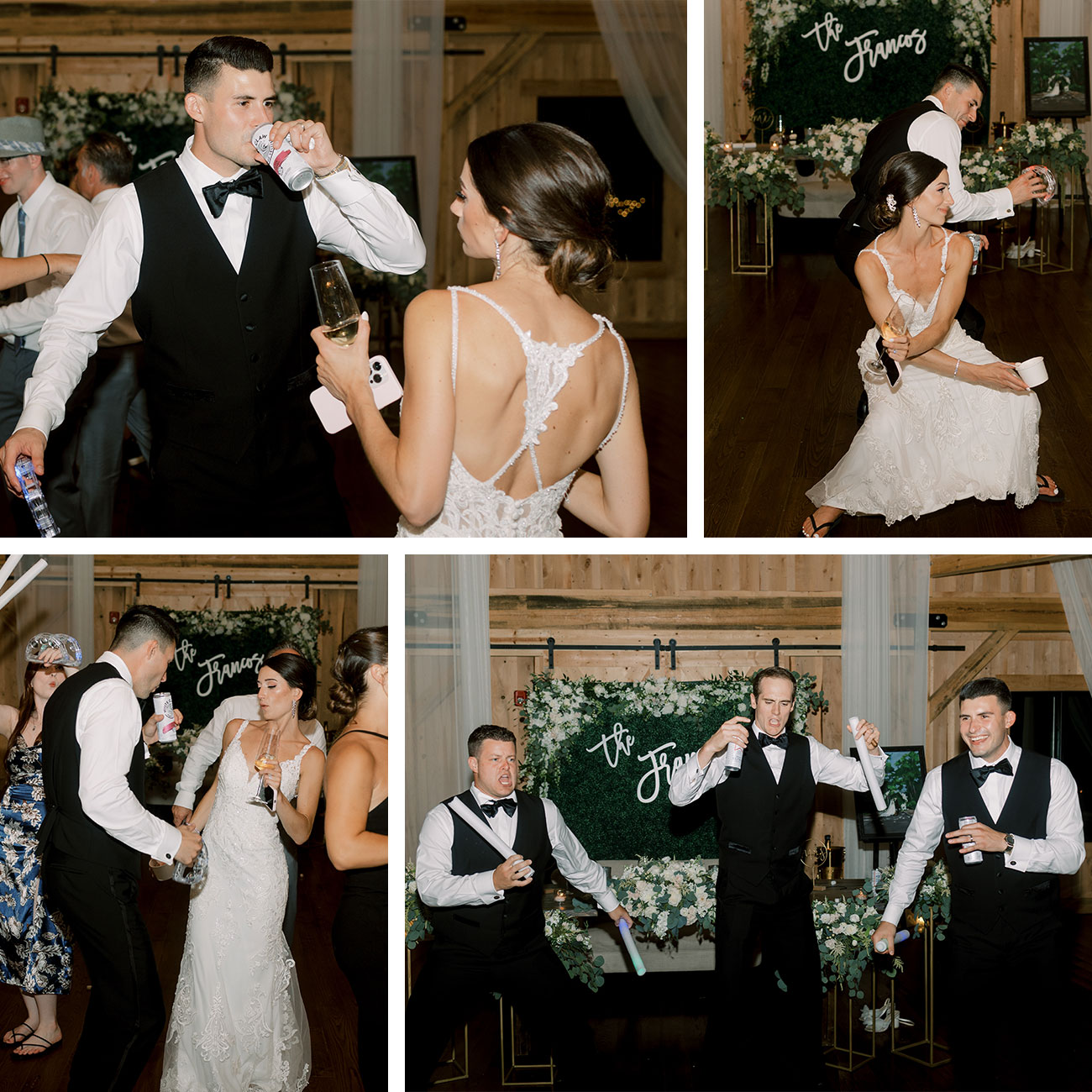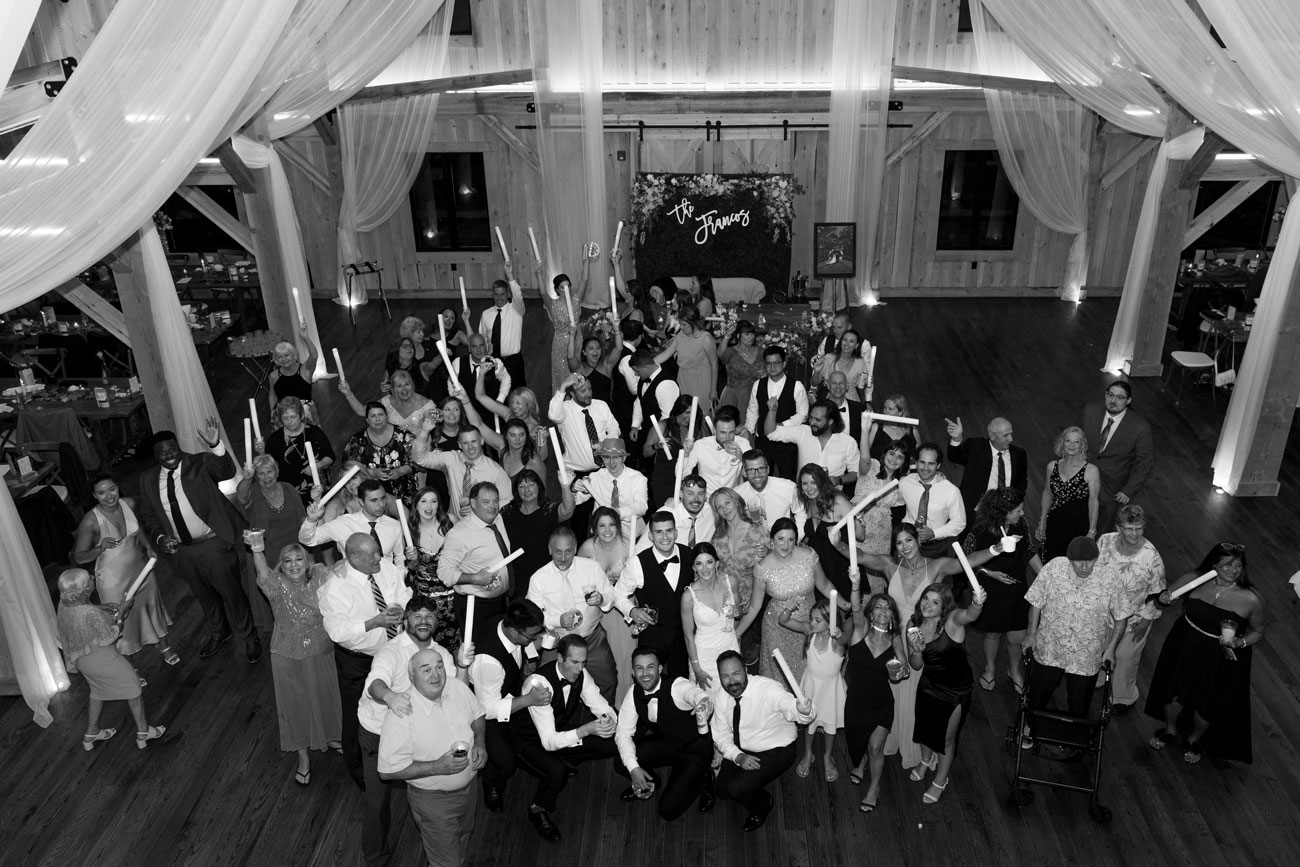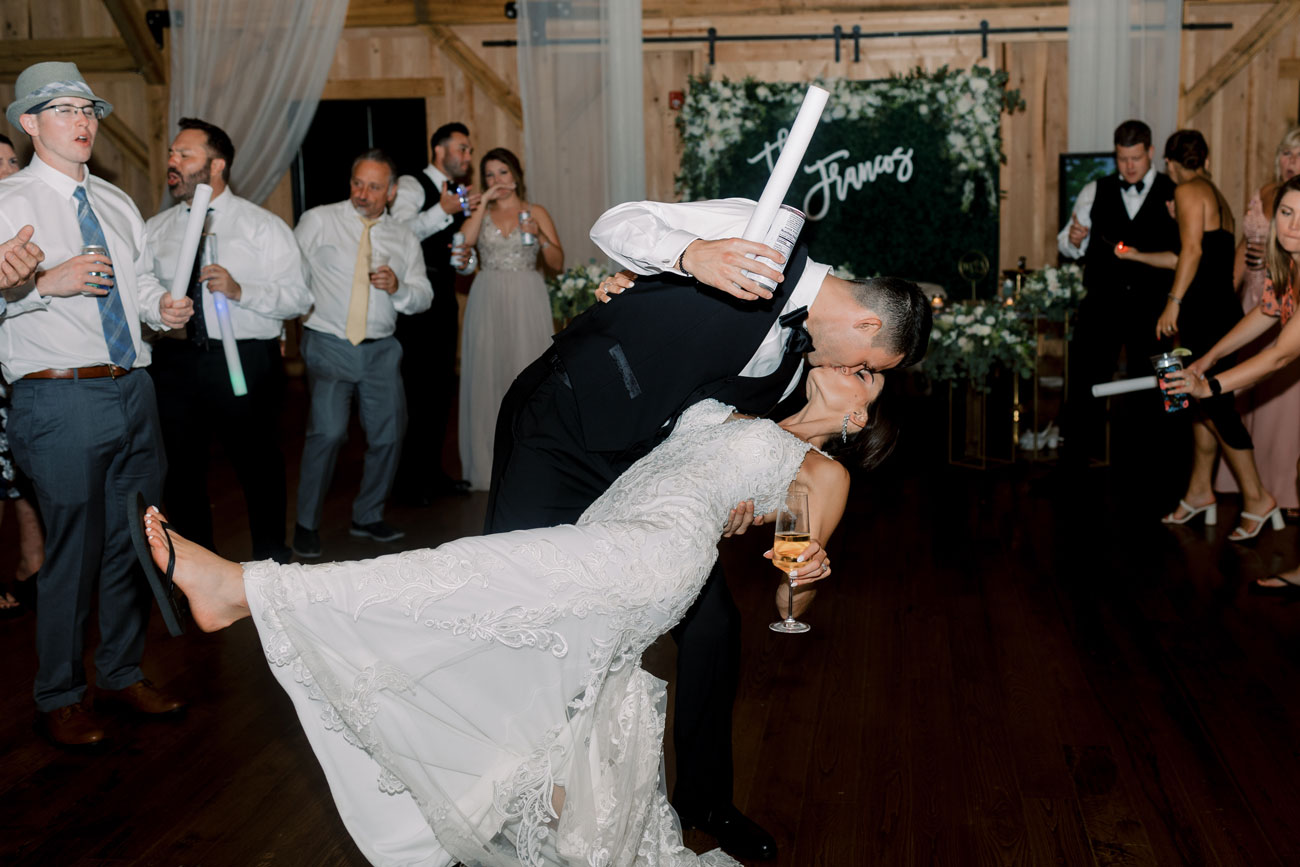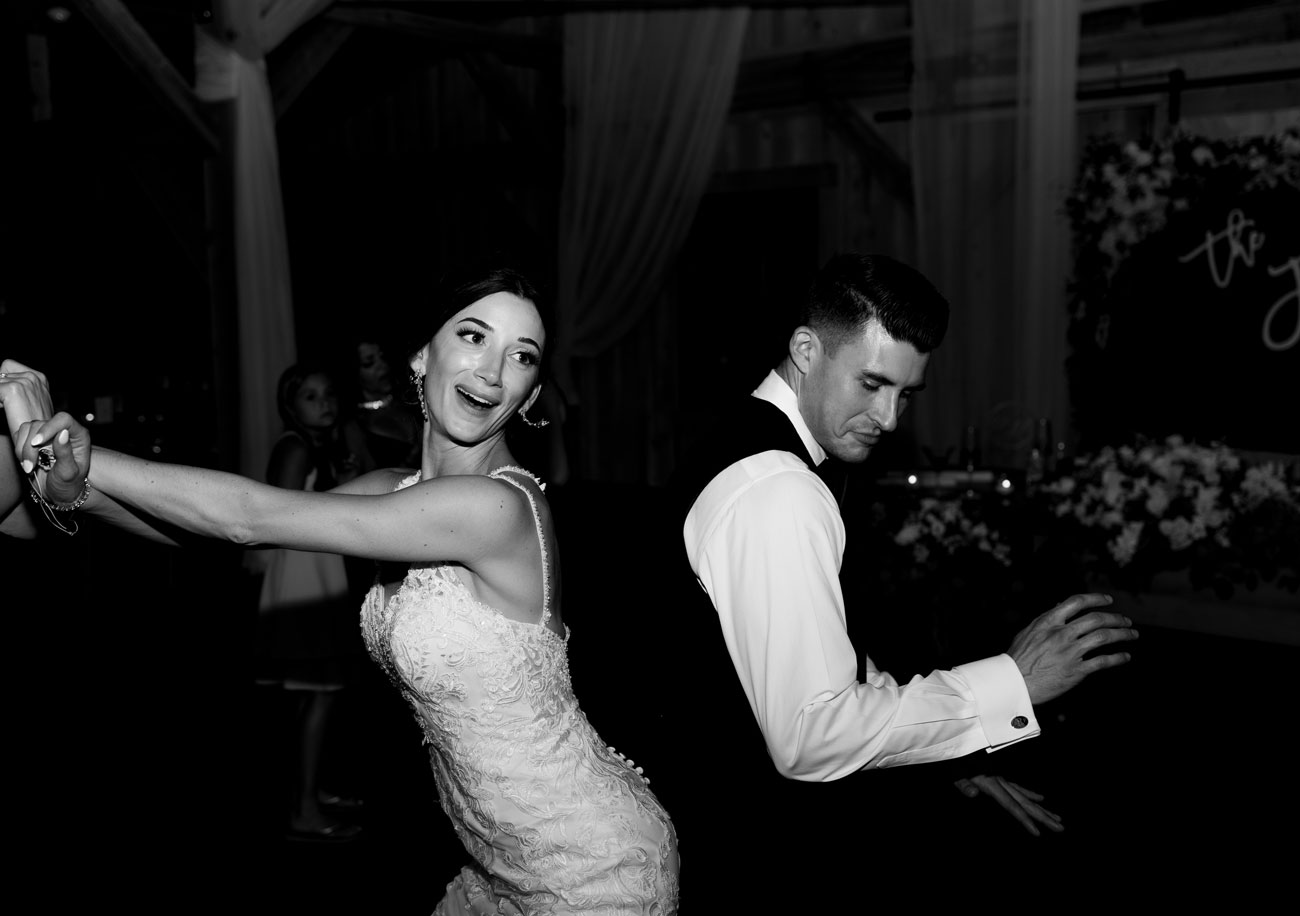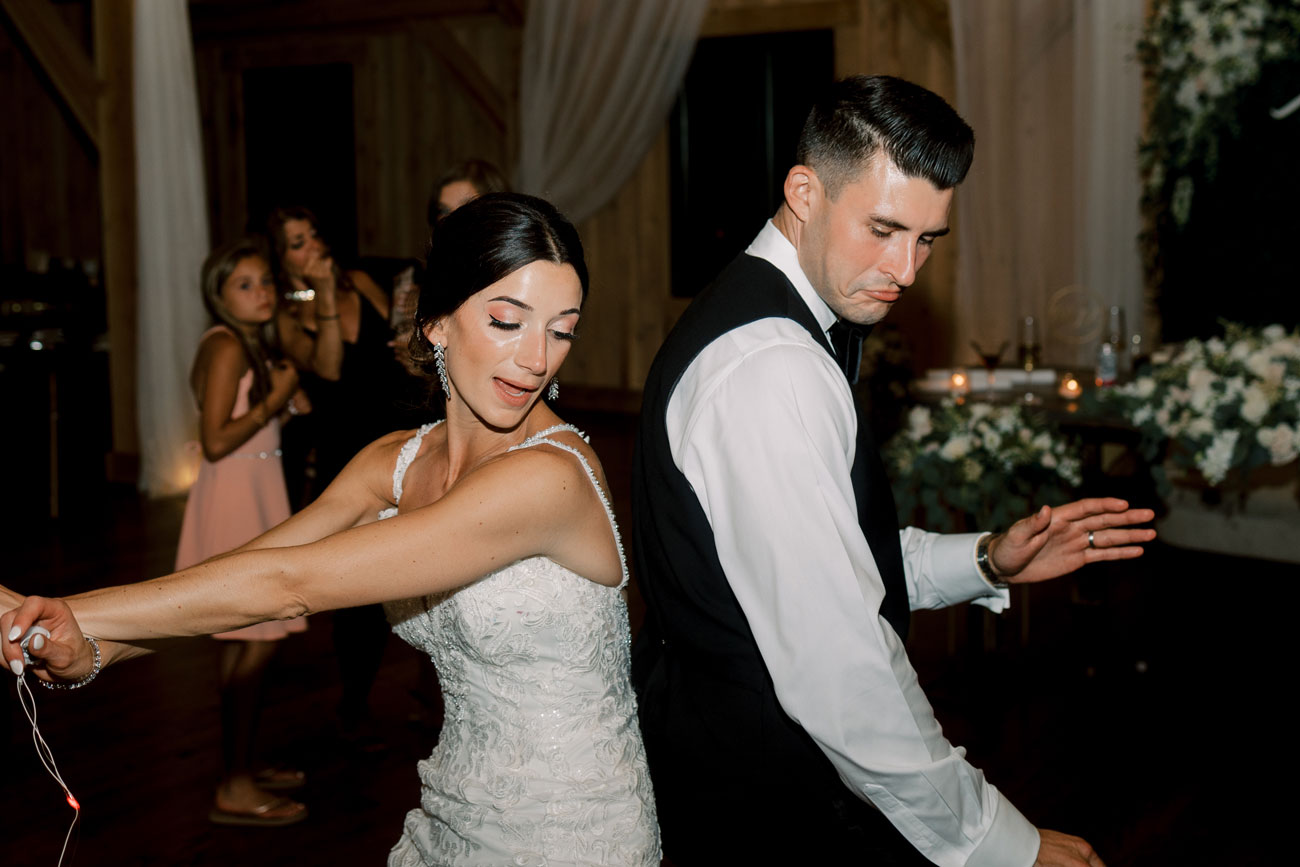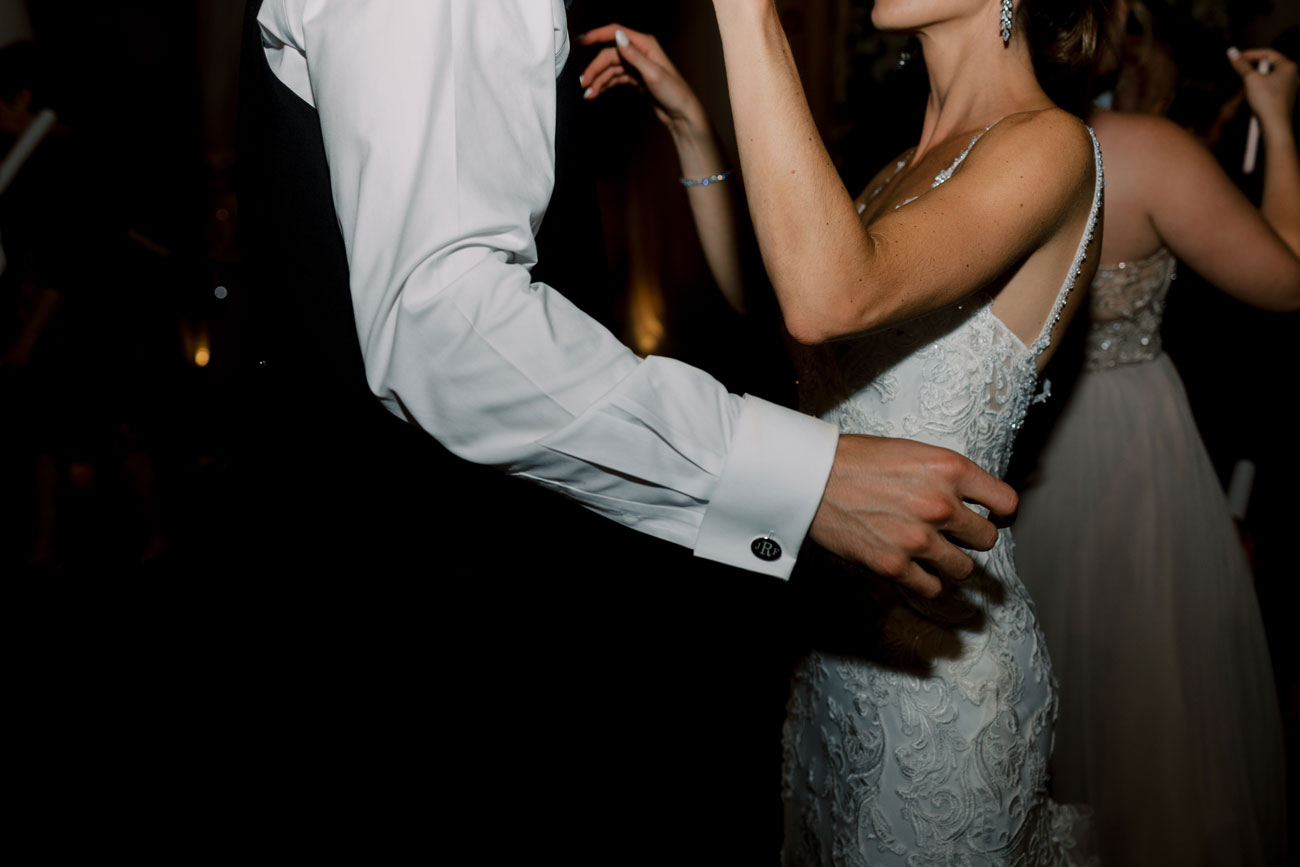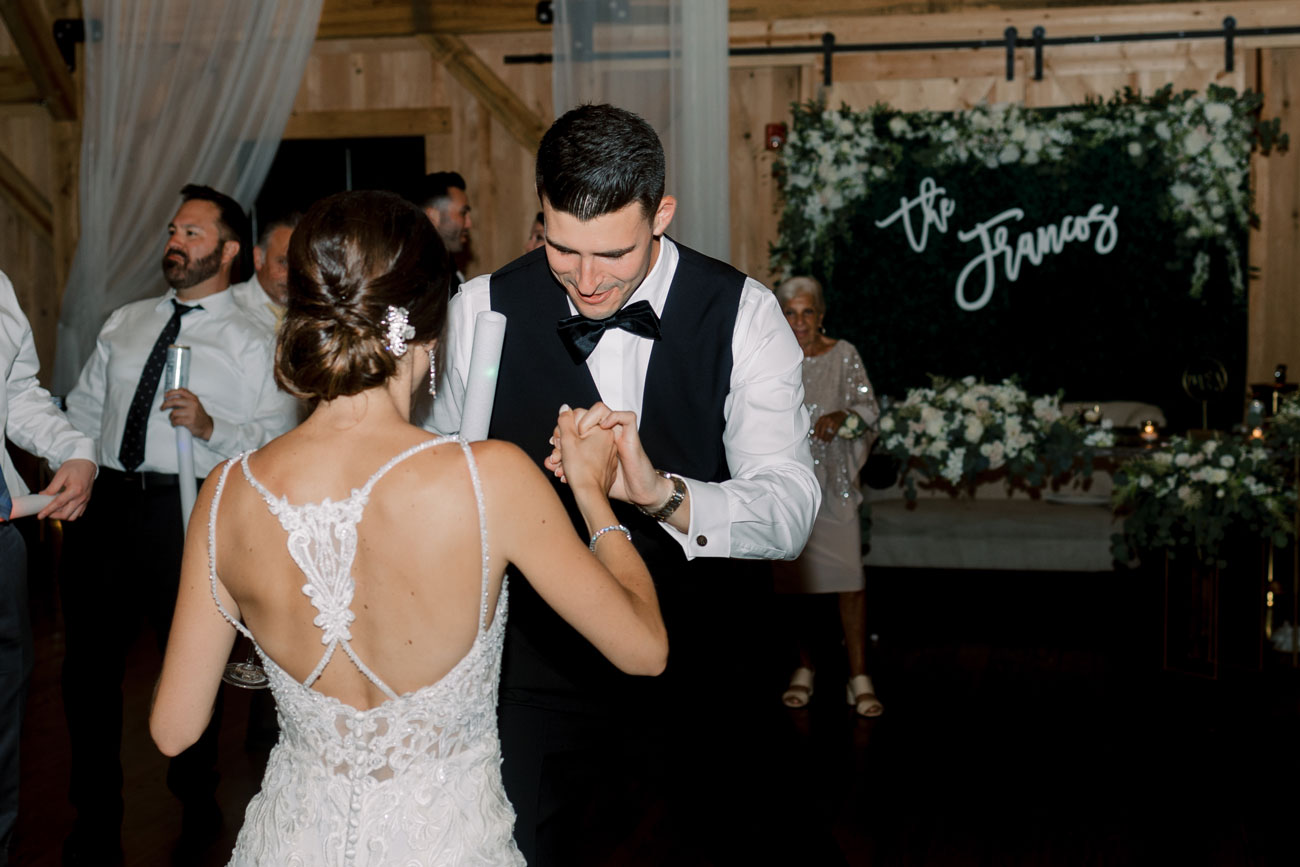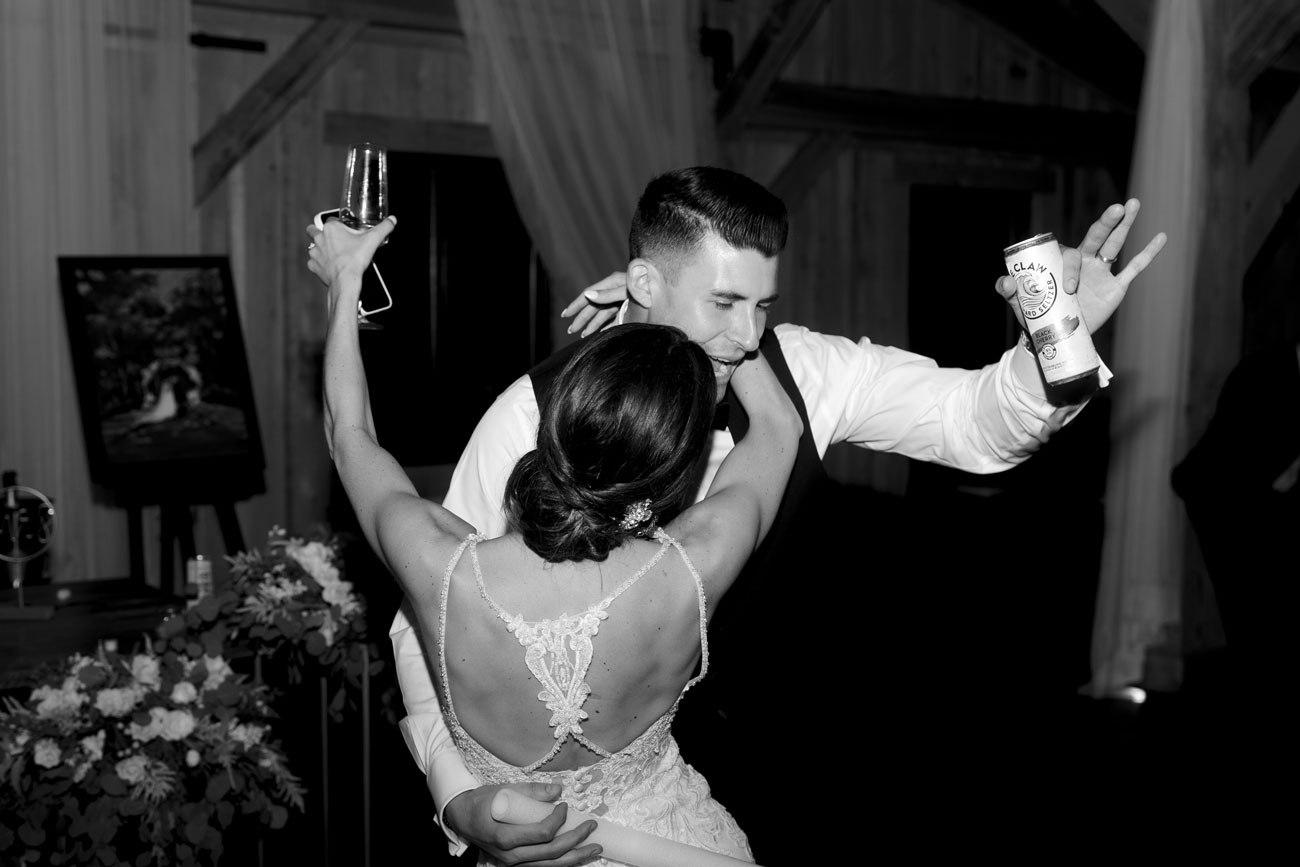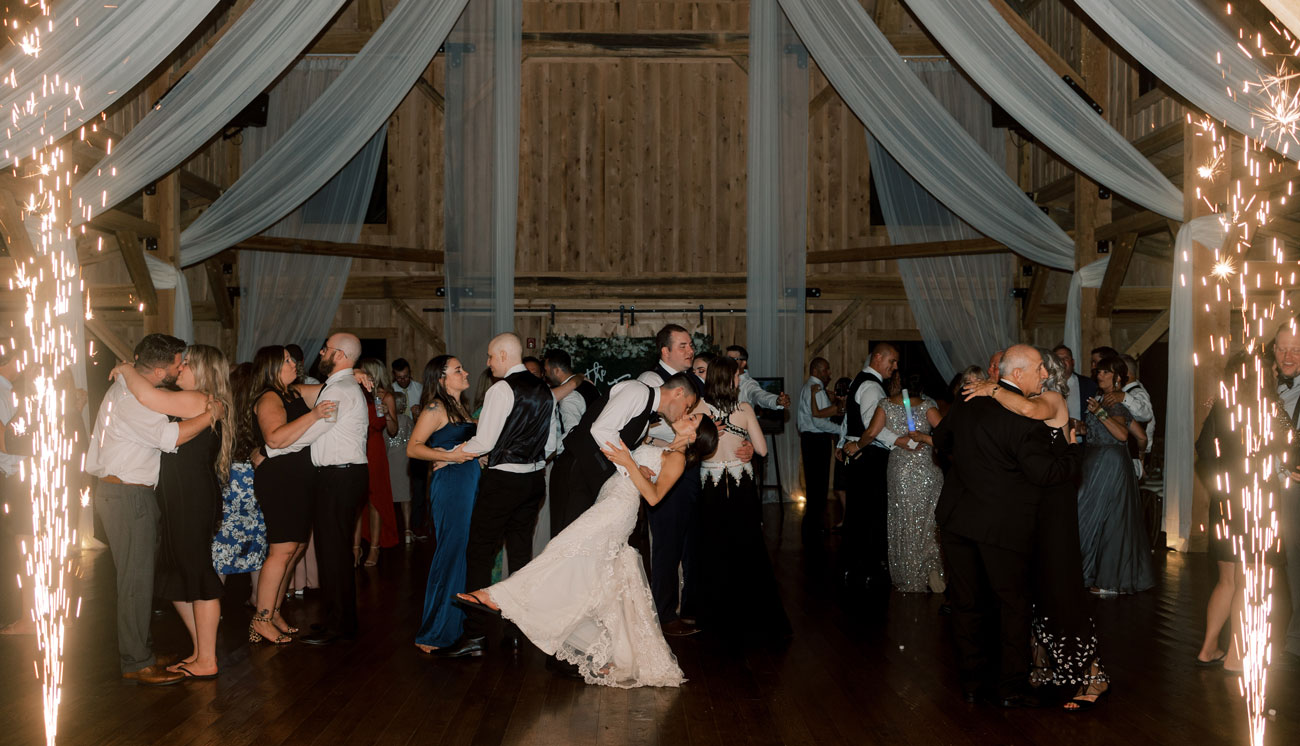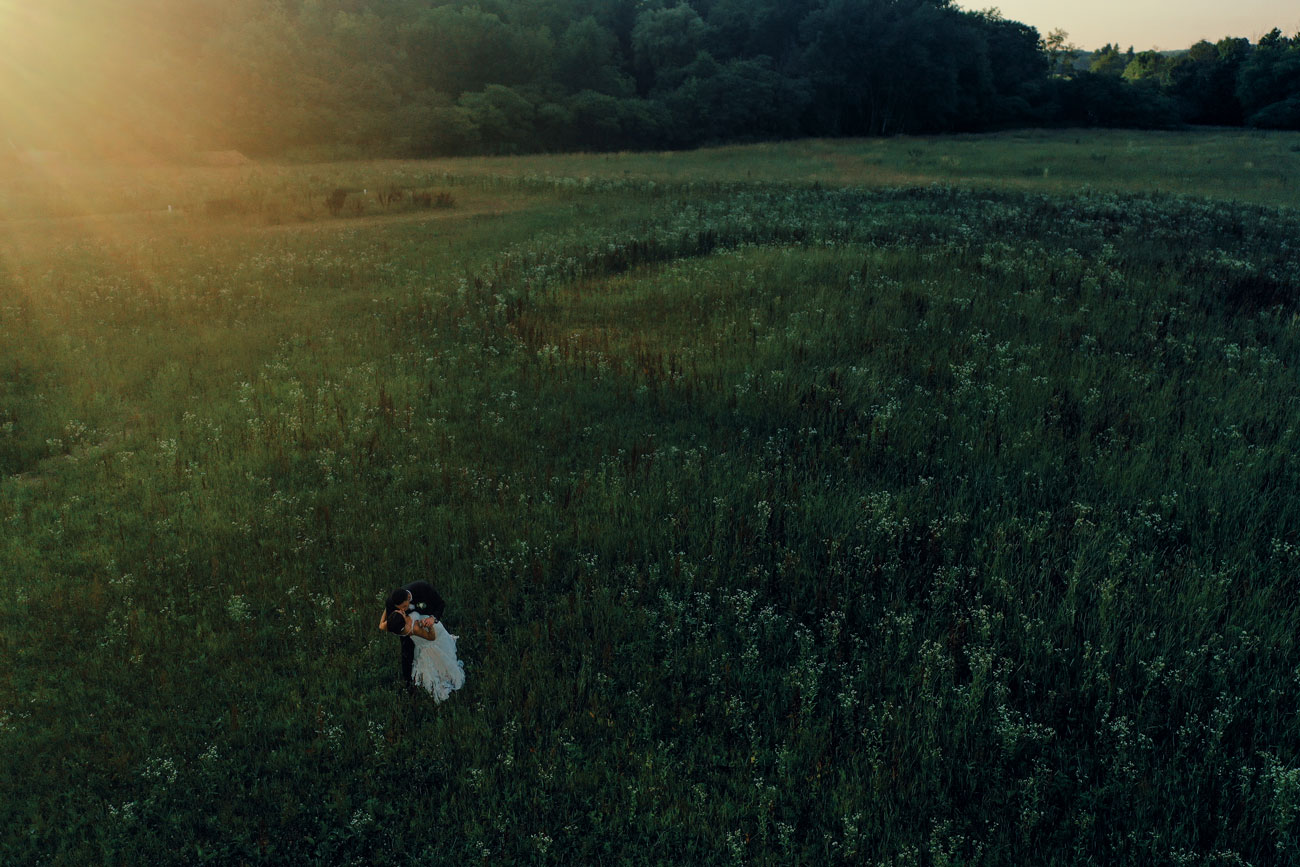 THANK YOU TO ALL THE VENDORS WHO MADE THIS DAY POSSIBLE!
Venue/Reception: Bear Ridge Destination | @bear_ridge_destination
Photographer: ROSIE Photo Video | @rosiephotovideo
Videographer: ROSIE Photo Video | @rosiephotovideo
Florist: Francesca's Floral Design  | @francescasfloraldesign
Event Design: Meghan LaTone | @meglatone
Wedding Coordinator: It's Your Day | itsyourdayinc14701
Stationary:  Unmeasured Events  | @unmeasuredevents
Cake: Lotus Flour Cafe & Cakery  | @lotusflour_cc
Bridal Gown: Kenneth Winston  | @kennthwinston
Bridal Make Up: Peyton Lacks | @peypey_panda
Bridal Hair: Hair by Haskell  | @hairbyhaskell
Officiant: Ralph Franco 
Catering: The Skunk & Goat Tavern  | @skunkandgoattavern
Groom's Attire: The Black Tux  | @theblacktux
Ceremony Musician: Amanda Andrews 
DJ: John Gallagher Entertainment  | @johngallagherdj
Matron of Honor Attire: Adrianna Pappel  | @adriannapappell
Maid of Honor Attire:  Adrianna Pappel  | @adriannapappell
Bridesmaid Attire: Kennedy Blue | @kennedyblueoffical
Groomsmen Attire: The Black Tux  | @theblacktux
Mini Bar: Mini Bar Mobile  | @minibarmobile
Ice Cream Bar: Krasa's Cove  | @krasaskove
Audio Guest Book: Fete Fone | @fetefone
Cigar Bar: Buffalo Cigars | @cigarsbuffalo
Sparklers: Erie Encore Entertainment | @erieencoreentertainment