Winter Styled Shoot | The Harper Event Venue
In December, I was starting to get the creative itch to have a day to just create to CREATE and especially to document bridal portraits with snow. From there, Donnie and I started working out dates, vendors, and a vision for how it would all come together. I quickly contacted all my favorite people and locked them in for the date. I reached out to Jenn from Novalee Events in Pittsburgh and asked her if she would design the shoot for us. We have followed each other on Instagram for a couple years and we love her design style. She jumped in, designed the shoot, and helped connect the final details.
Terri from Meant to Bee was a must for our Styled Shoot. Her heart for people and floral design is unmatched and we love working with her. We had the privilege of meeting her whole team and also capturing their headshots for them. We love when other vendors prioritize serving their clients and making their day a dream. We recommend Terri to every single one of our brides and as you scroll through the blog you'll see why!
Amy from Gracie Mae Bridal Hair was actually the first vendor I texted before I had even locked in the Harper! If you don't know Amy she's the definition of a boss babe and goes WAY above + beyond to serve her clients. She is a great example of investing in herself and her skill to better serve her clients. The way she is committed to her clients and serves them SO well – just made me an instant fan!
Kate from Makeup By Kate has been with us since the beginning! She did the makeup for one of our first brides (after I joined the team, not at Donnie's beginning), and we've invited her back for both Styled Shoots we've done because she makes our job easy! She does such stunning, natural make up that makes our brides and clients feel confident!
Louis from Aspiring Gent is another one who has been with us for a while! He was one of my (Lydia) first photography "clients". From photographing him sewing some of his early projects to now inviting him to be a vendor at a Styled Shoot – it's been our favorite to have his friendship! He owns Primo Tailoring in Erie and we highly recommend checking them out for a custom suit! One of the reasons we use him for Styled Shoots is because Louis makes an effort to do fittings for the models to make sure the suit is best tailored to the groom – which makes a HUGE difference.
We could talk endlessly about these vendors and we're so grateful for them. Be sure to scroll to the end to see some behind the scenes of the vendor team. A lot of hard work goes into Styled Shoots – very similar to a wedding day!  A lot of design, planning, coordinating and even long hours! The sneak peek film is also at the end – and you won't want to miss it! 😍
Needless to say, we didn't end up with snowy bridal portraits but the SUN showed up and made all of our photographers' souls happy 😍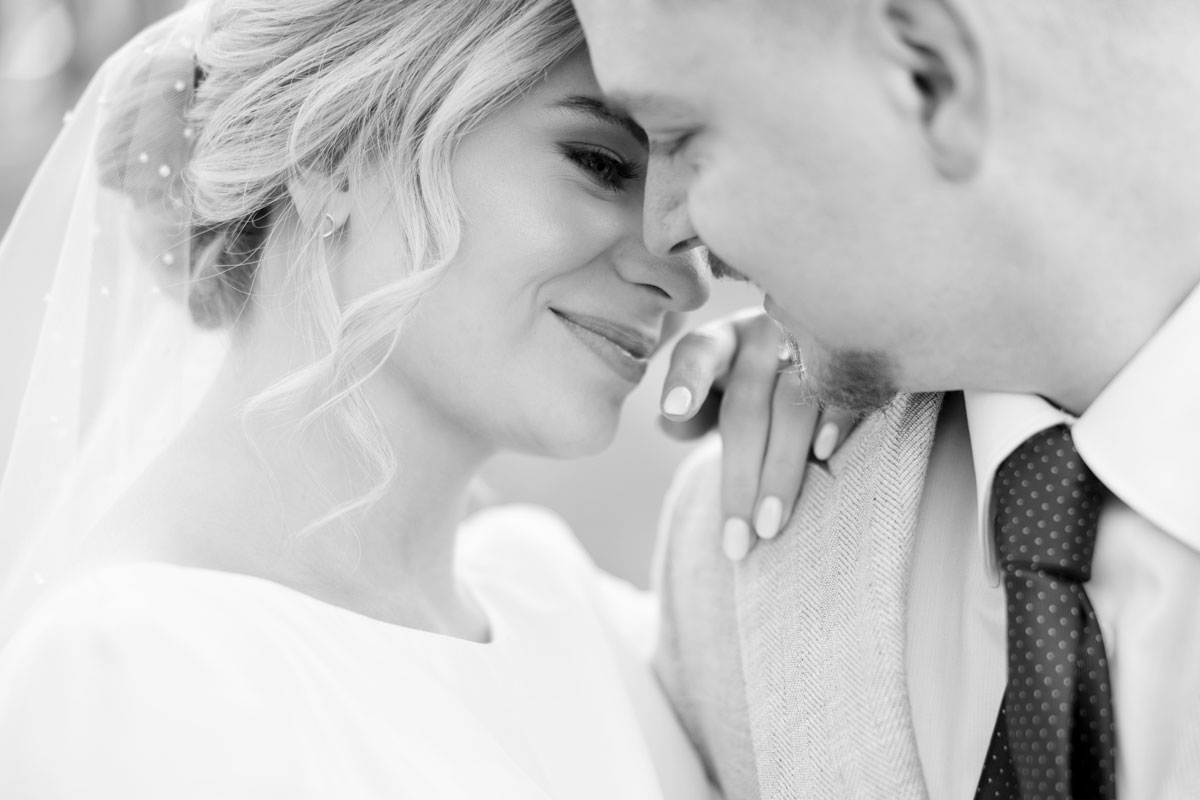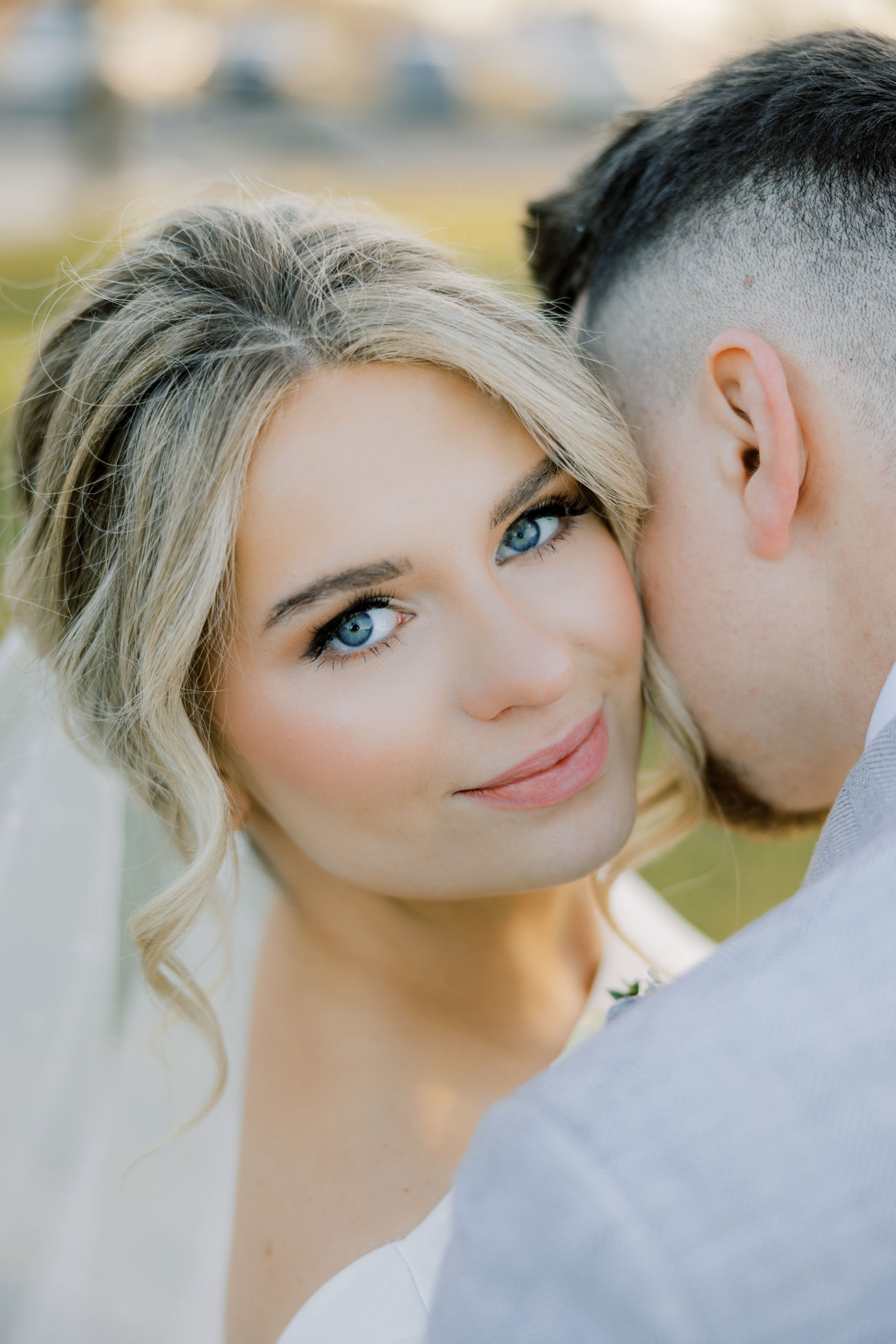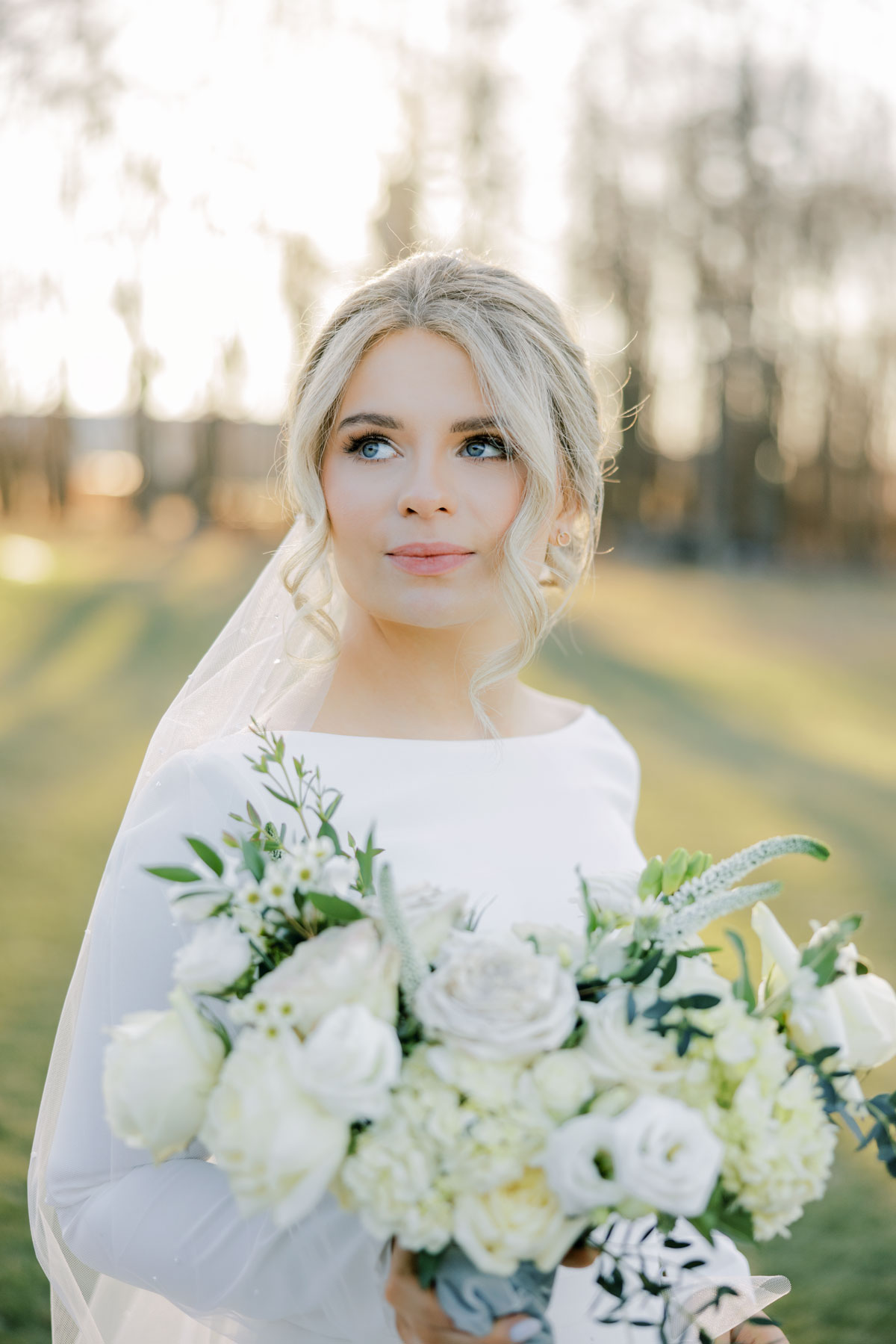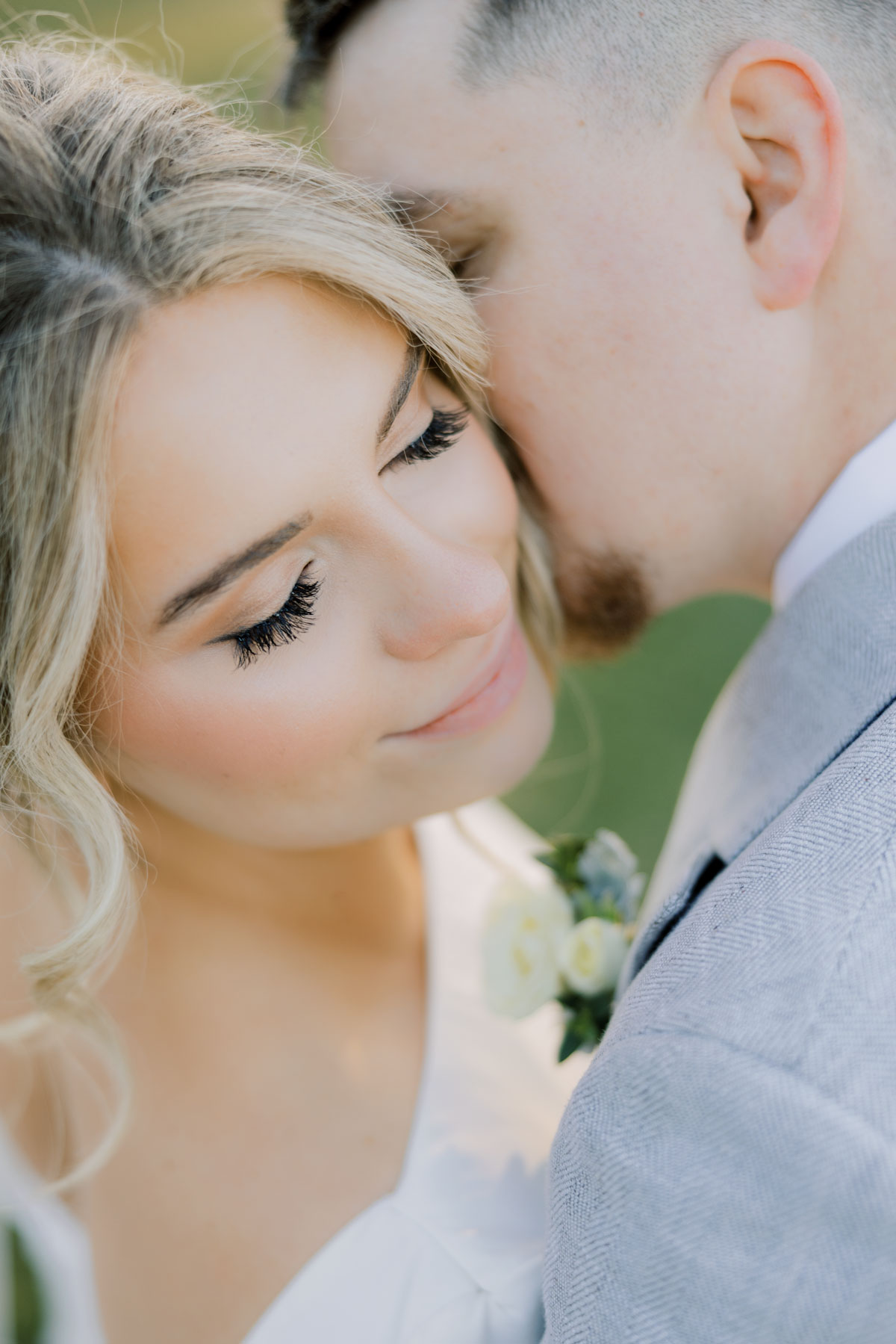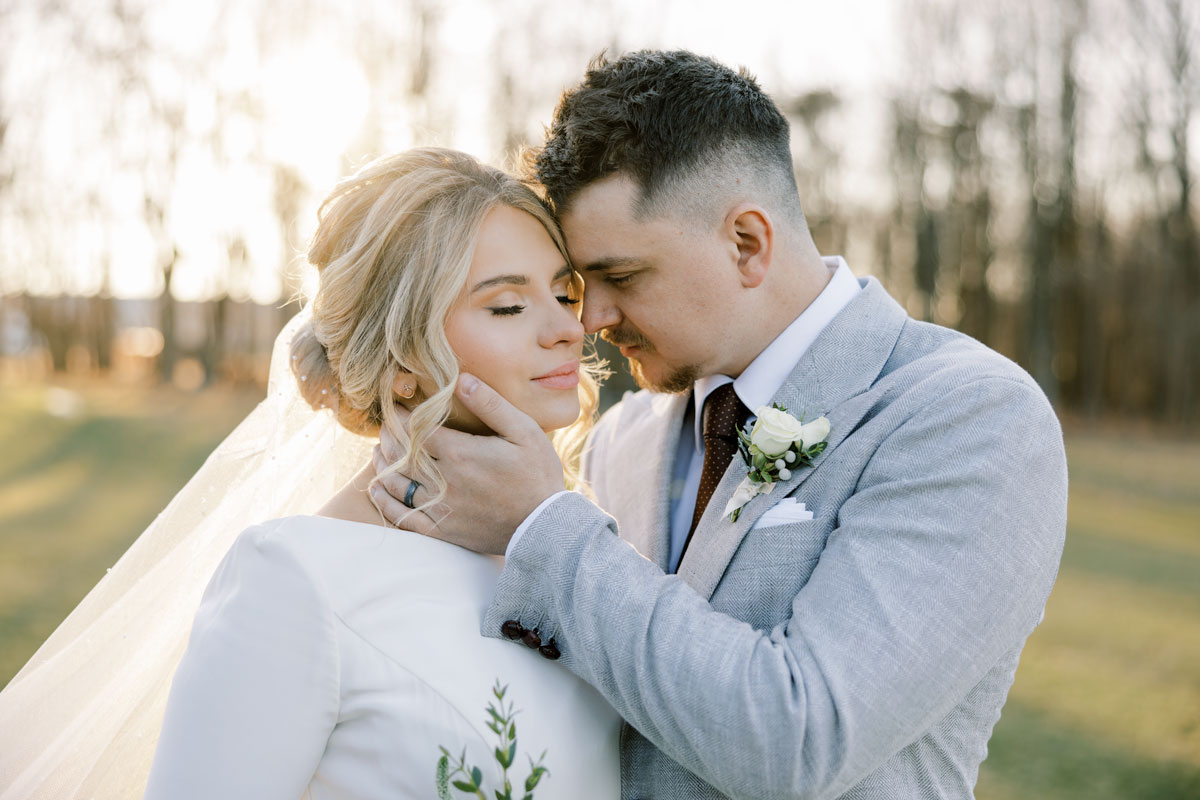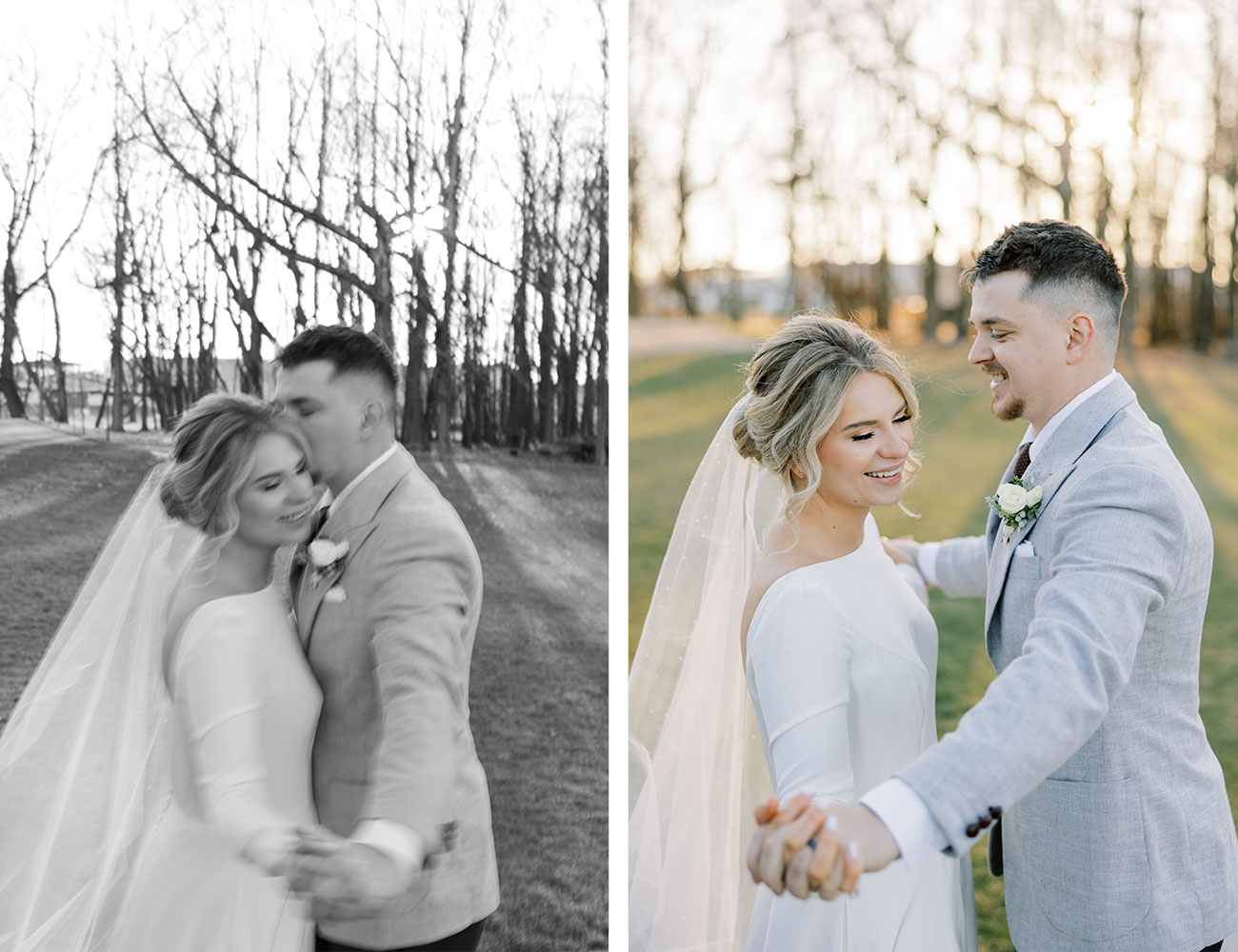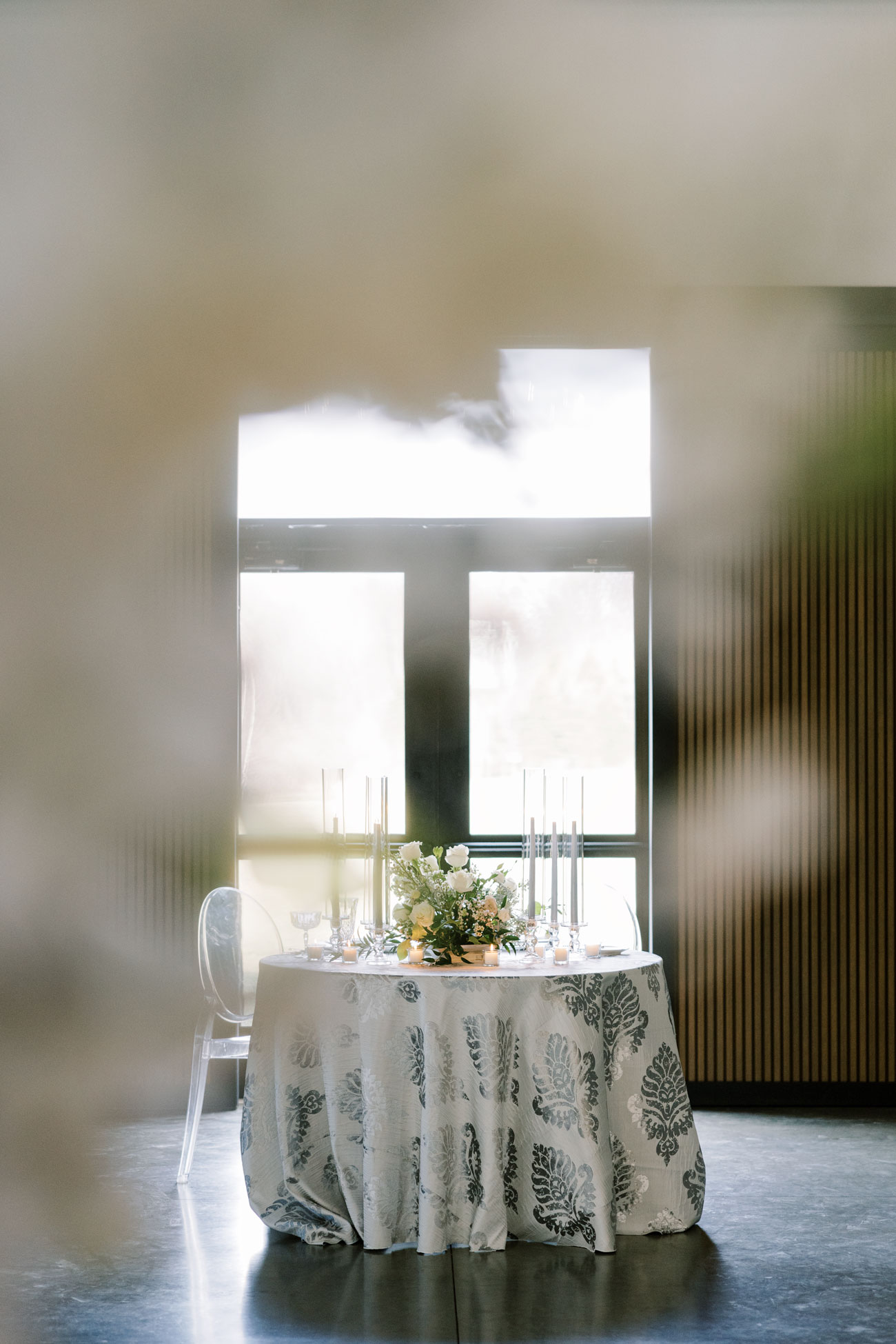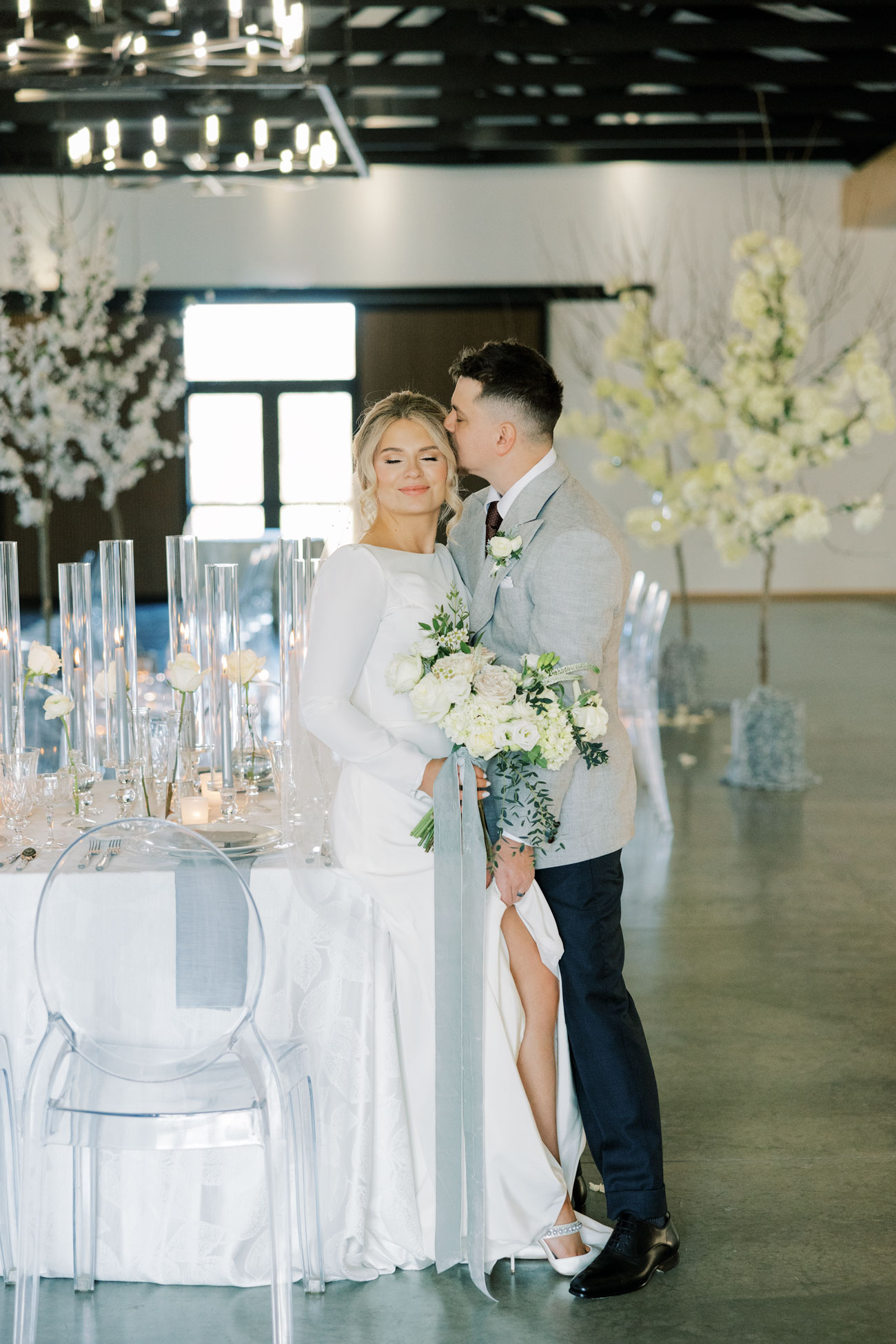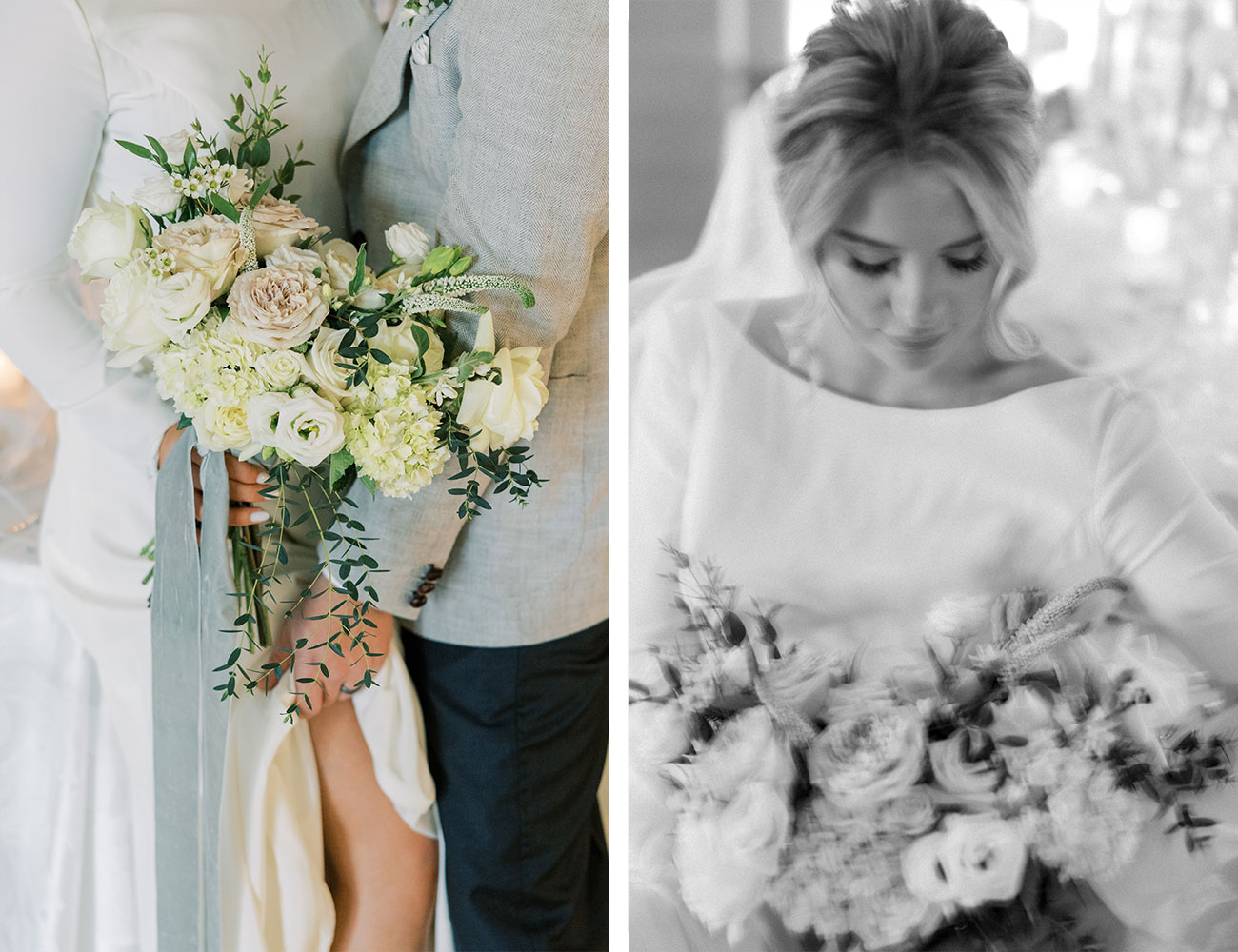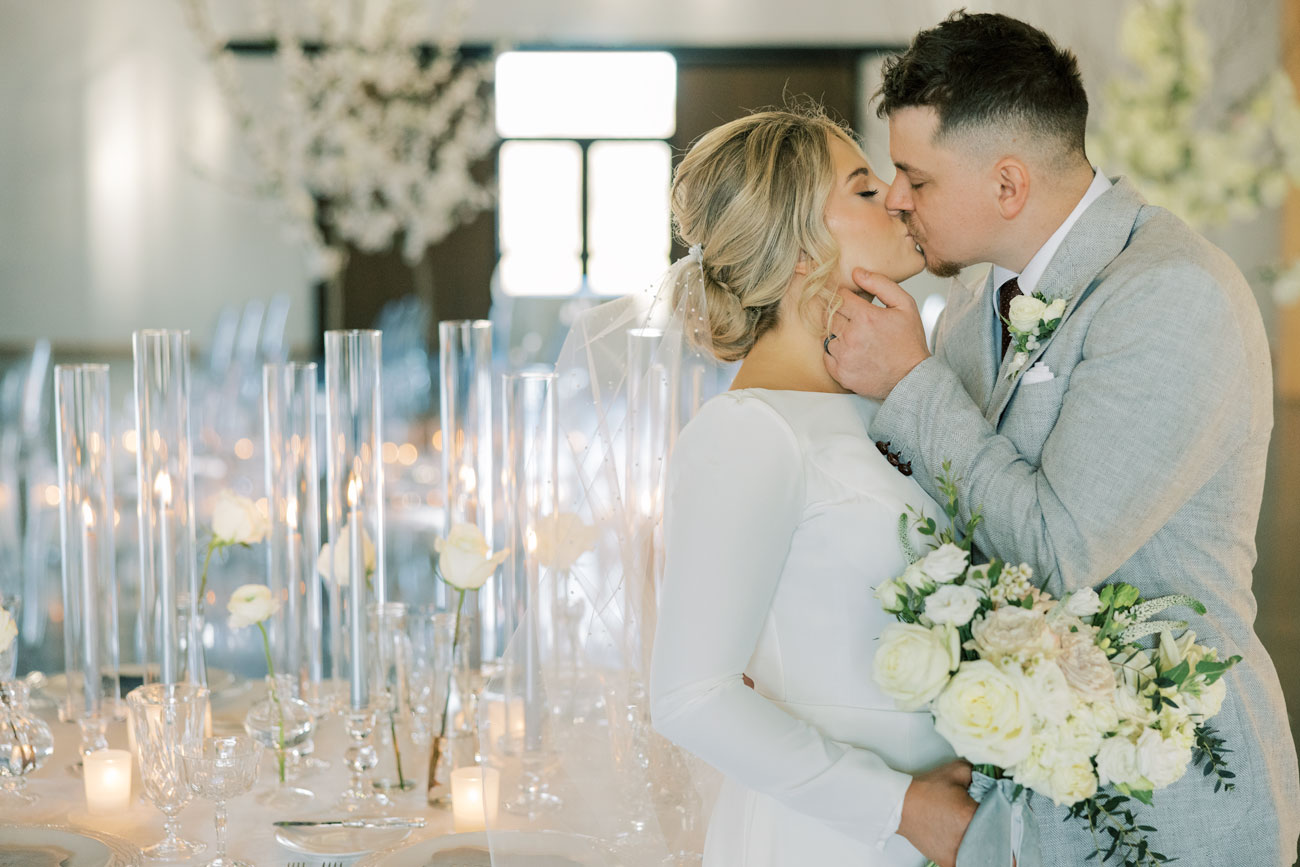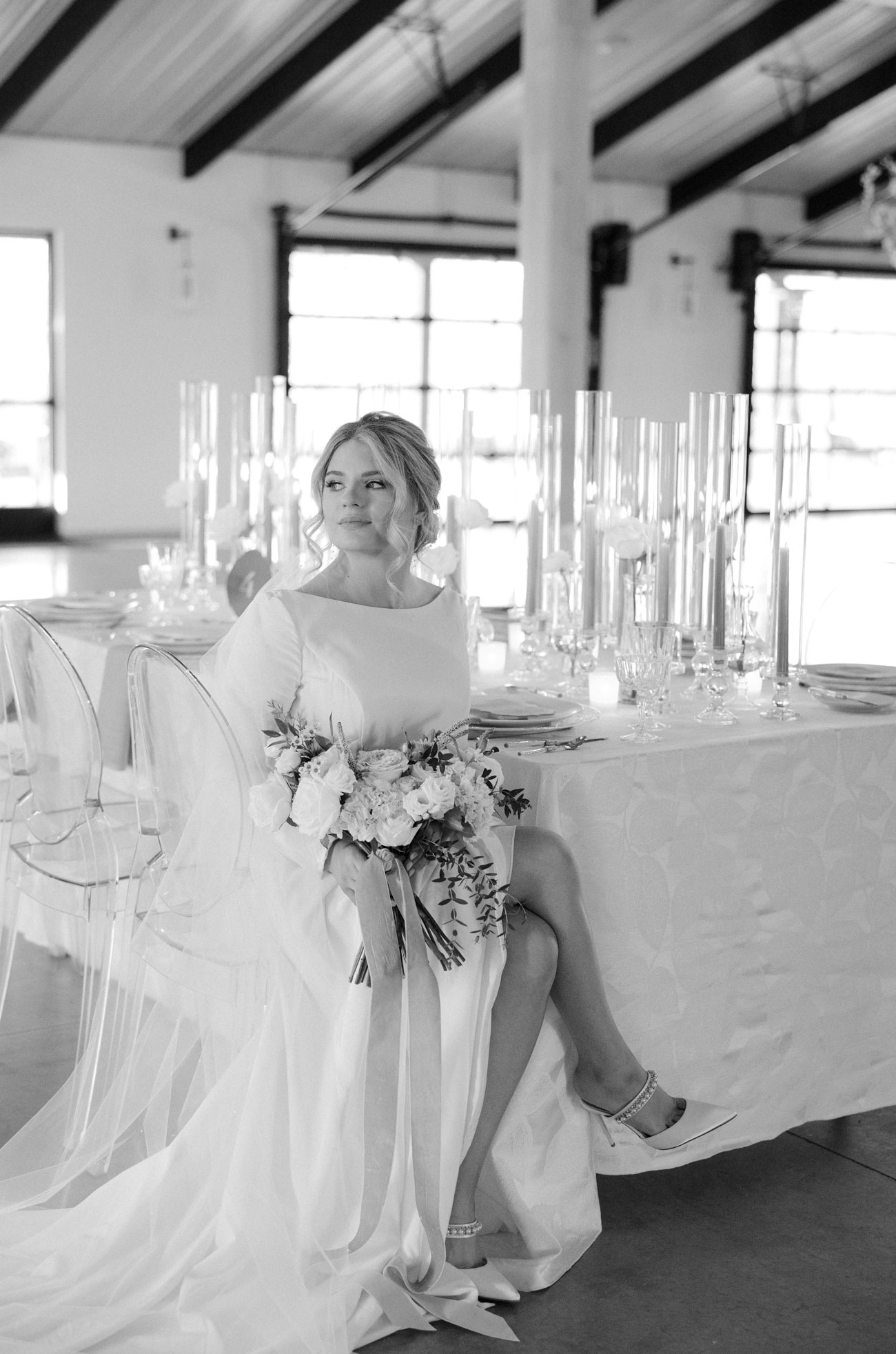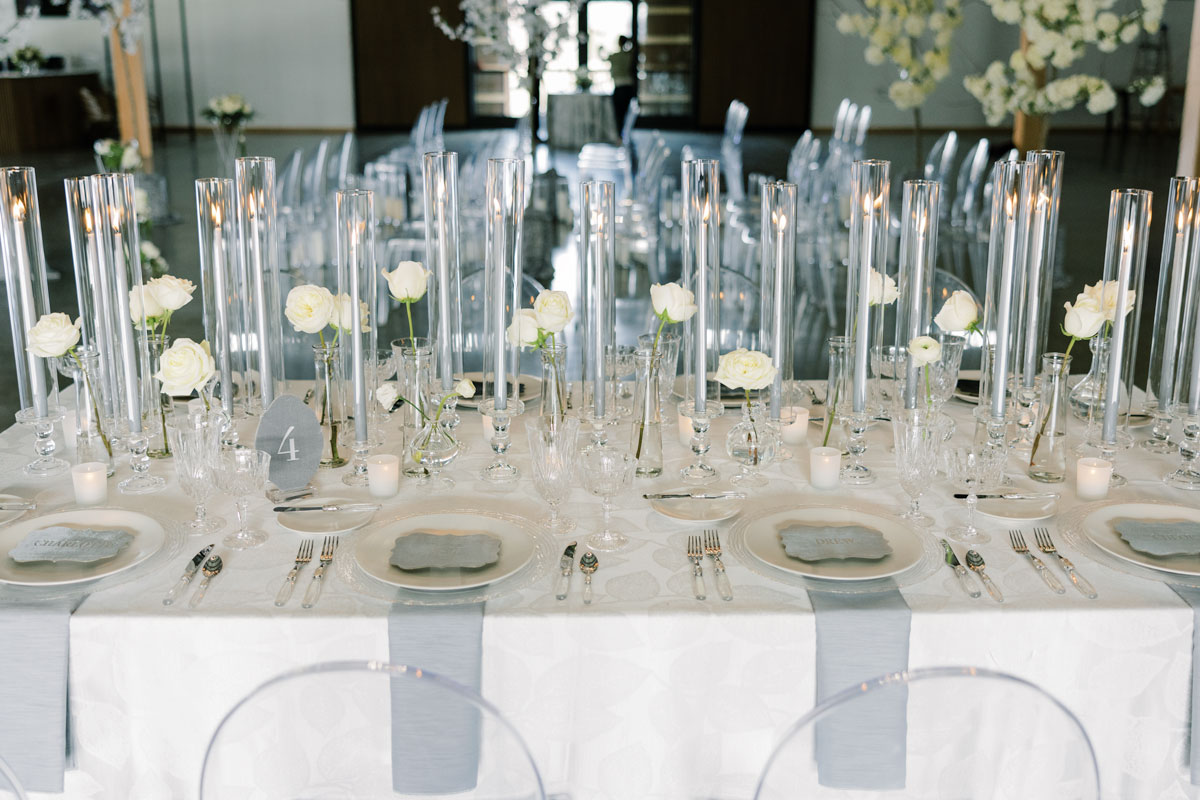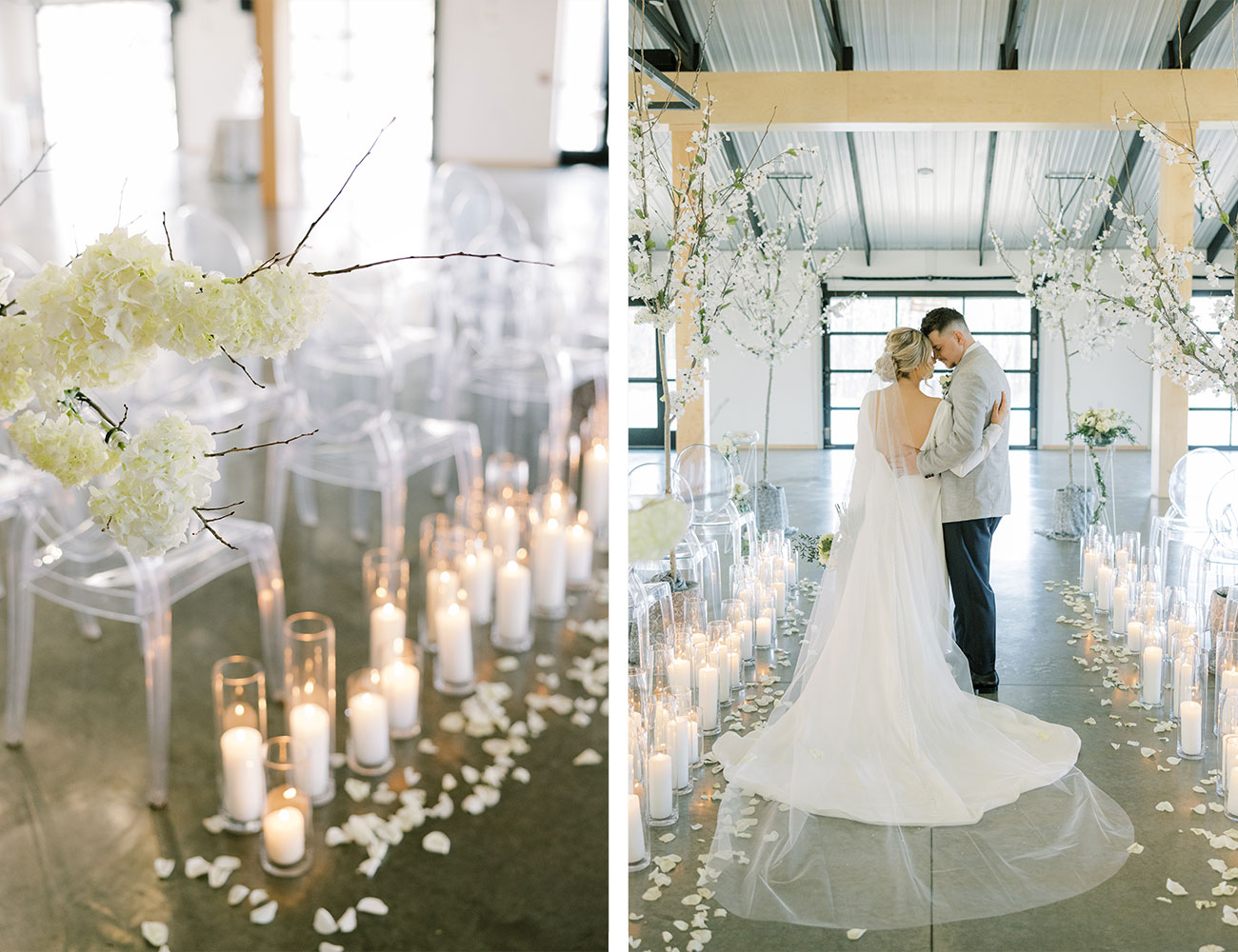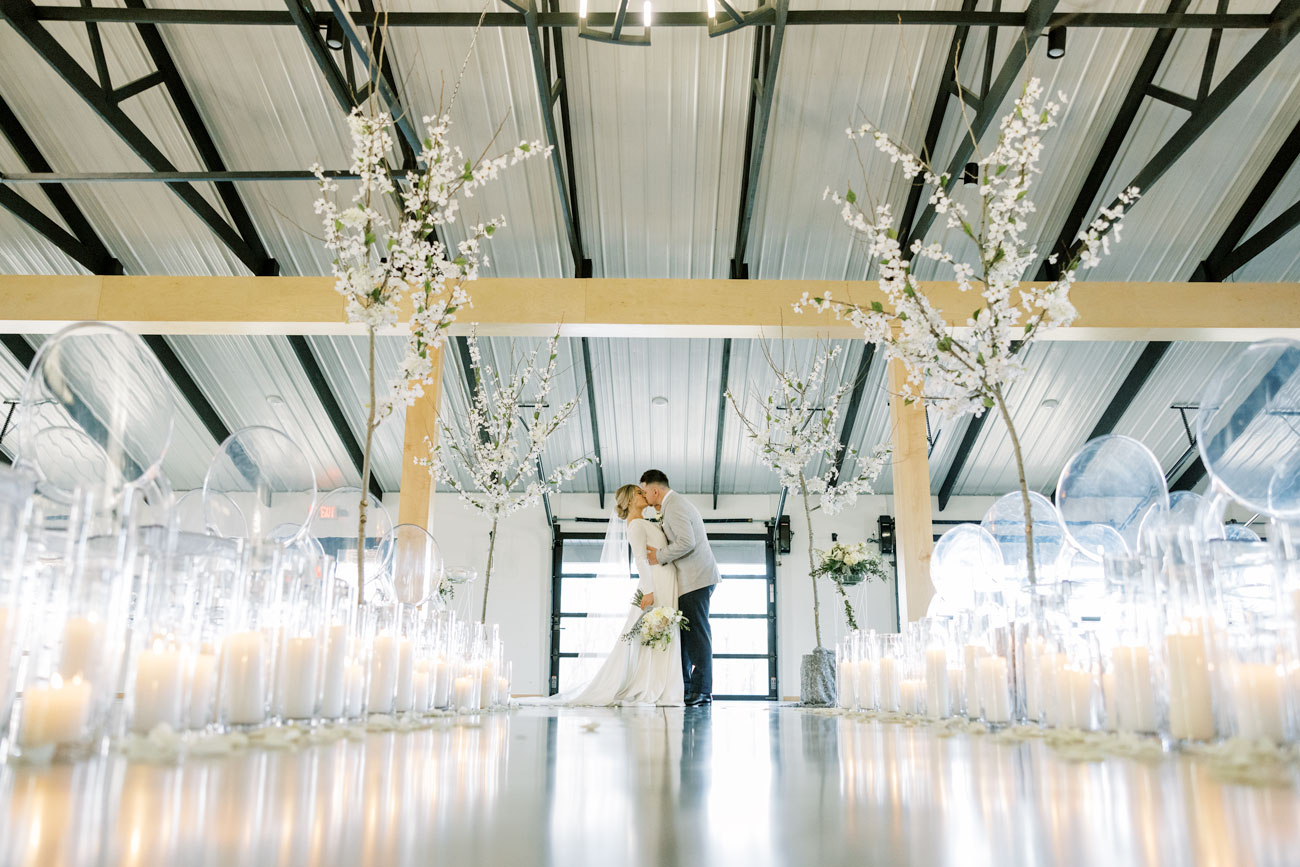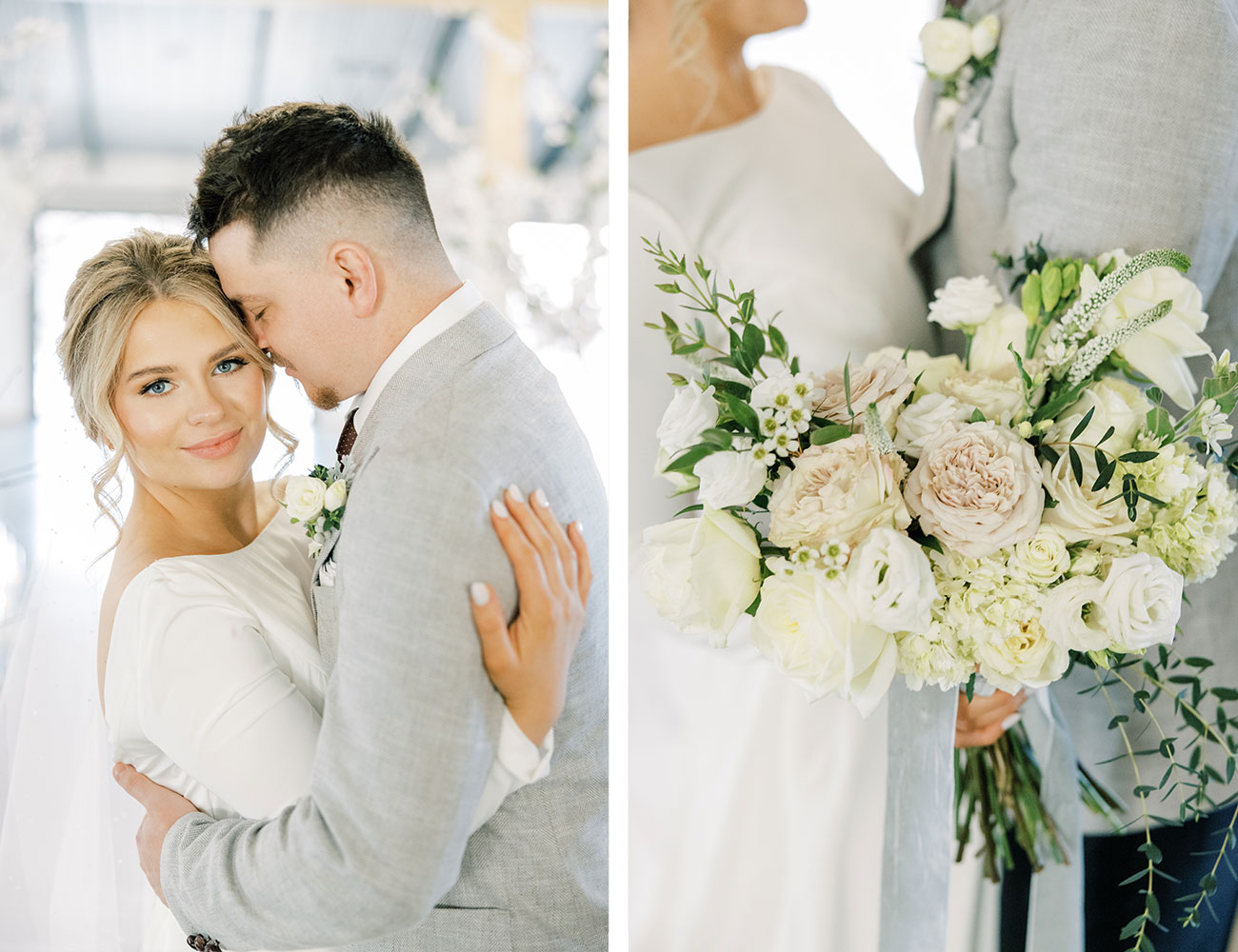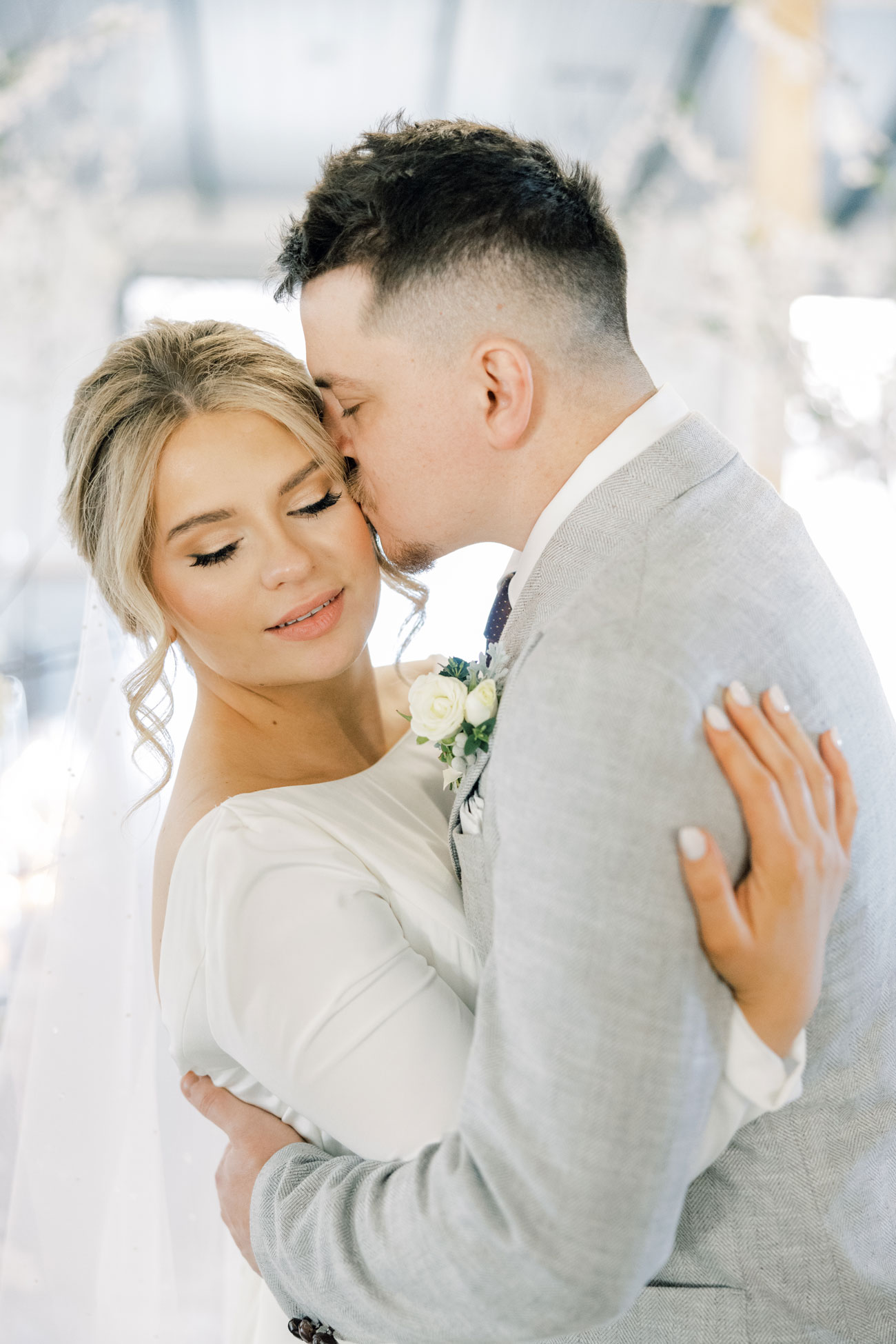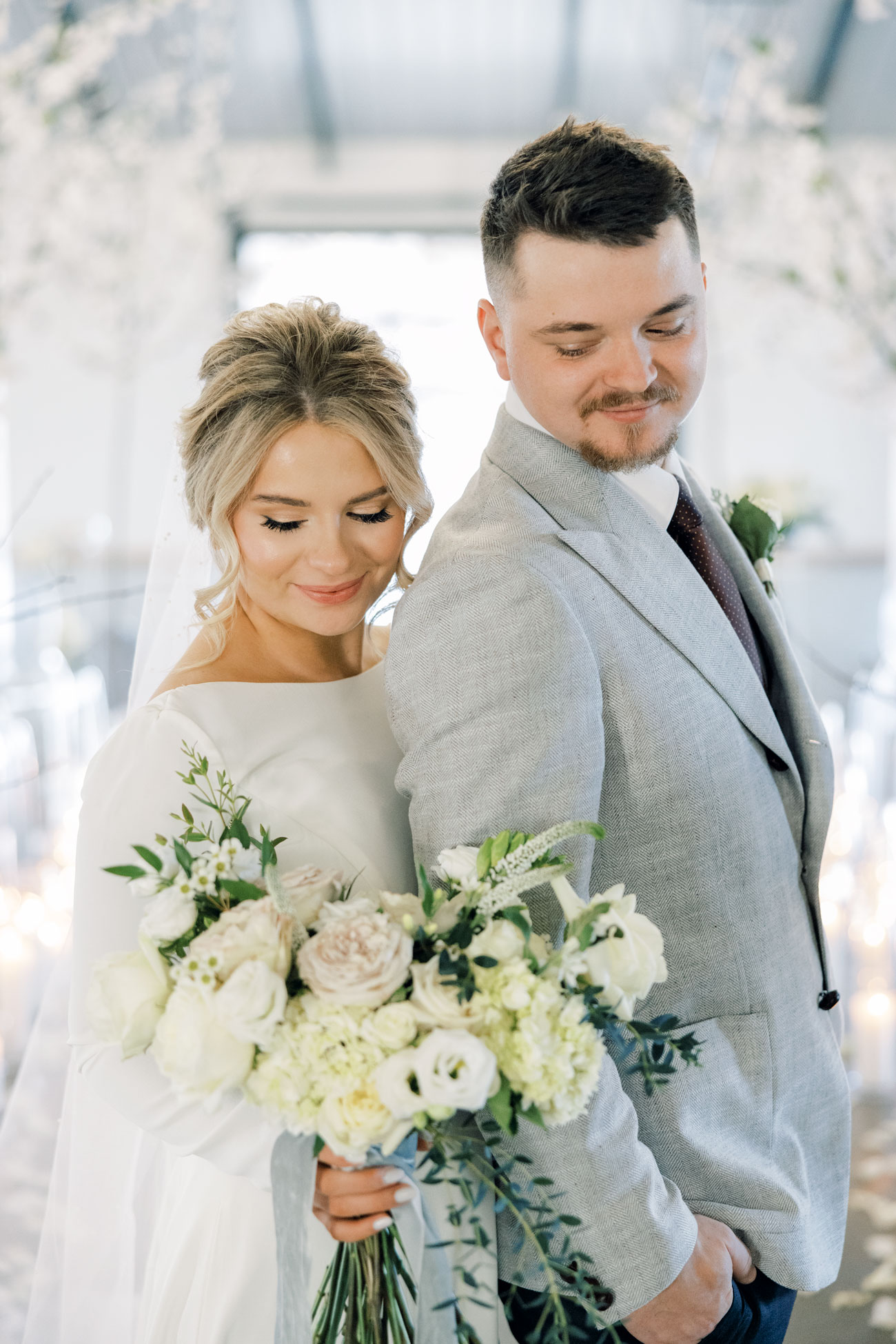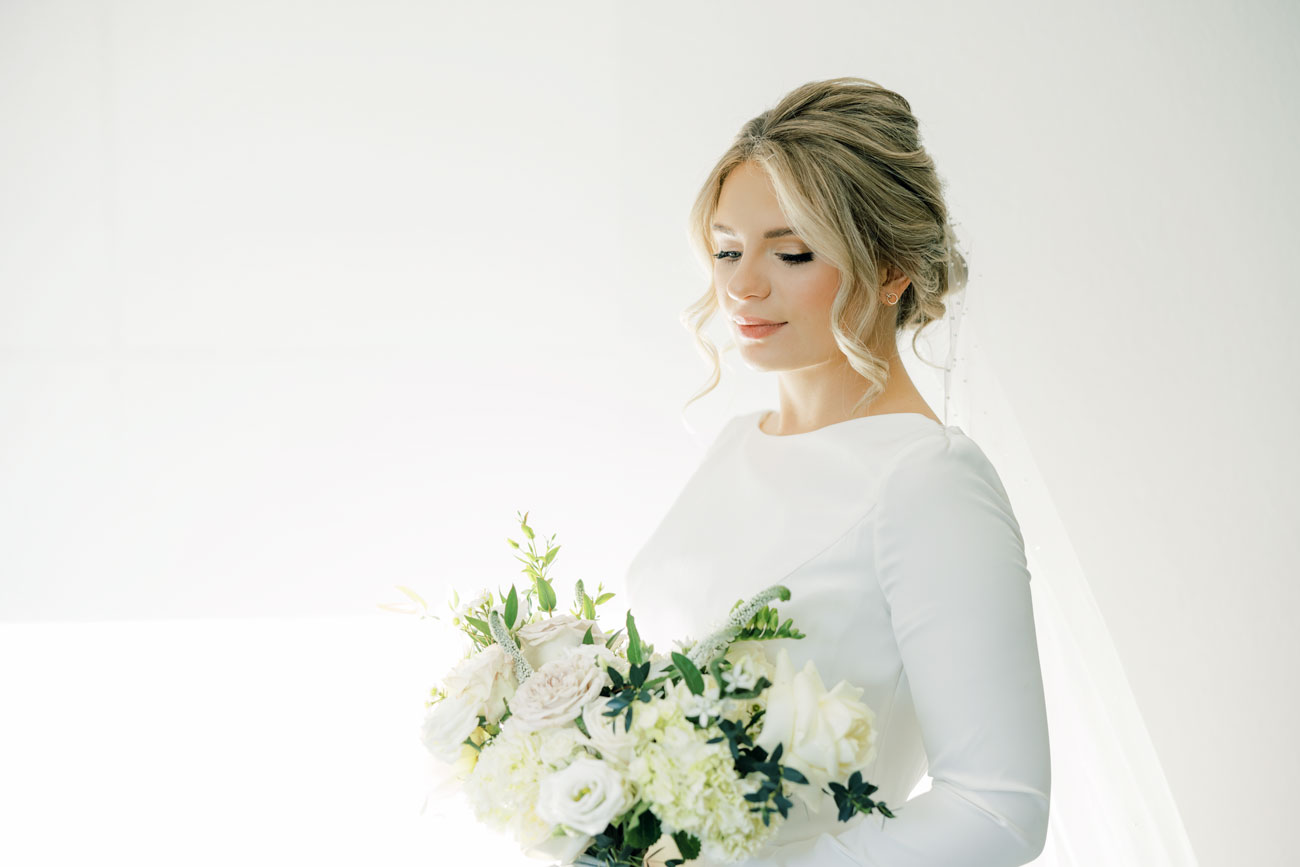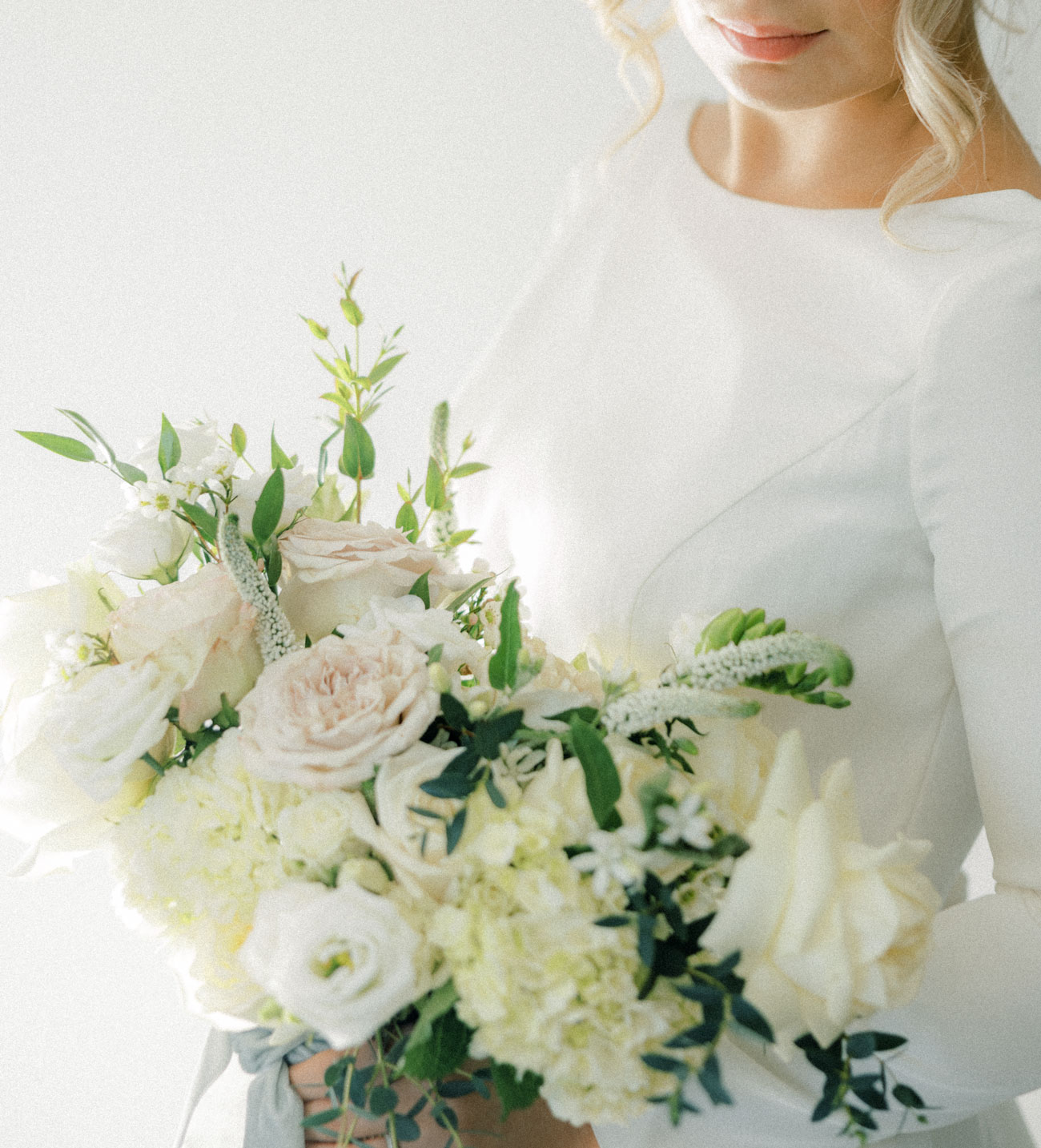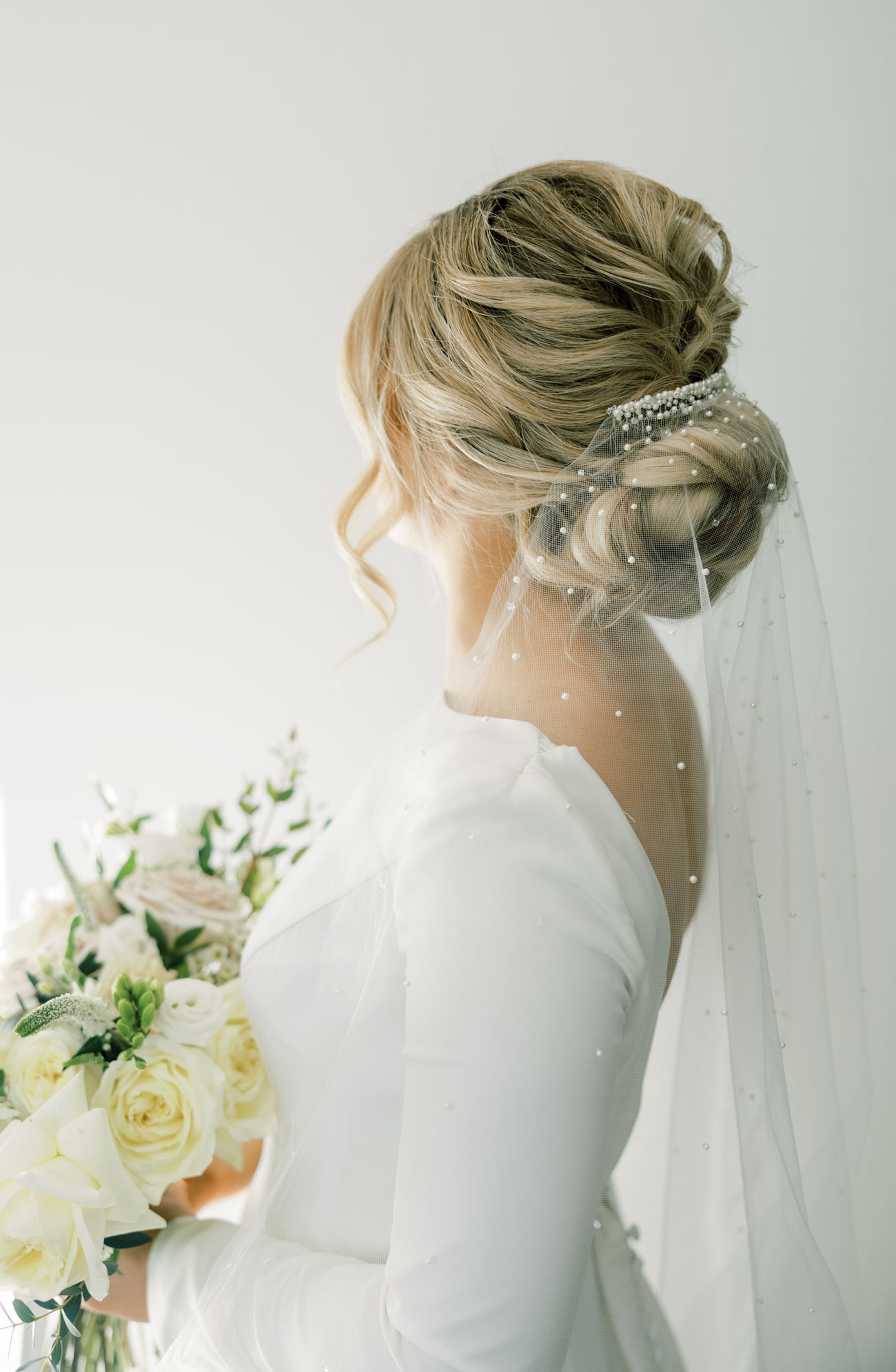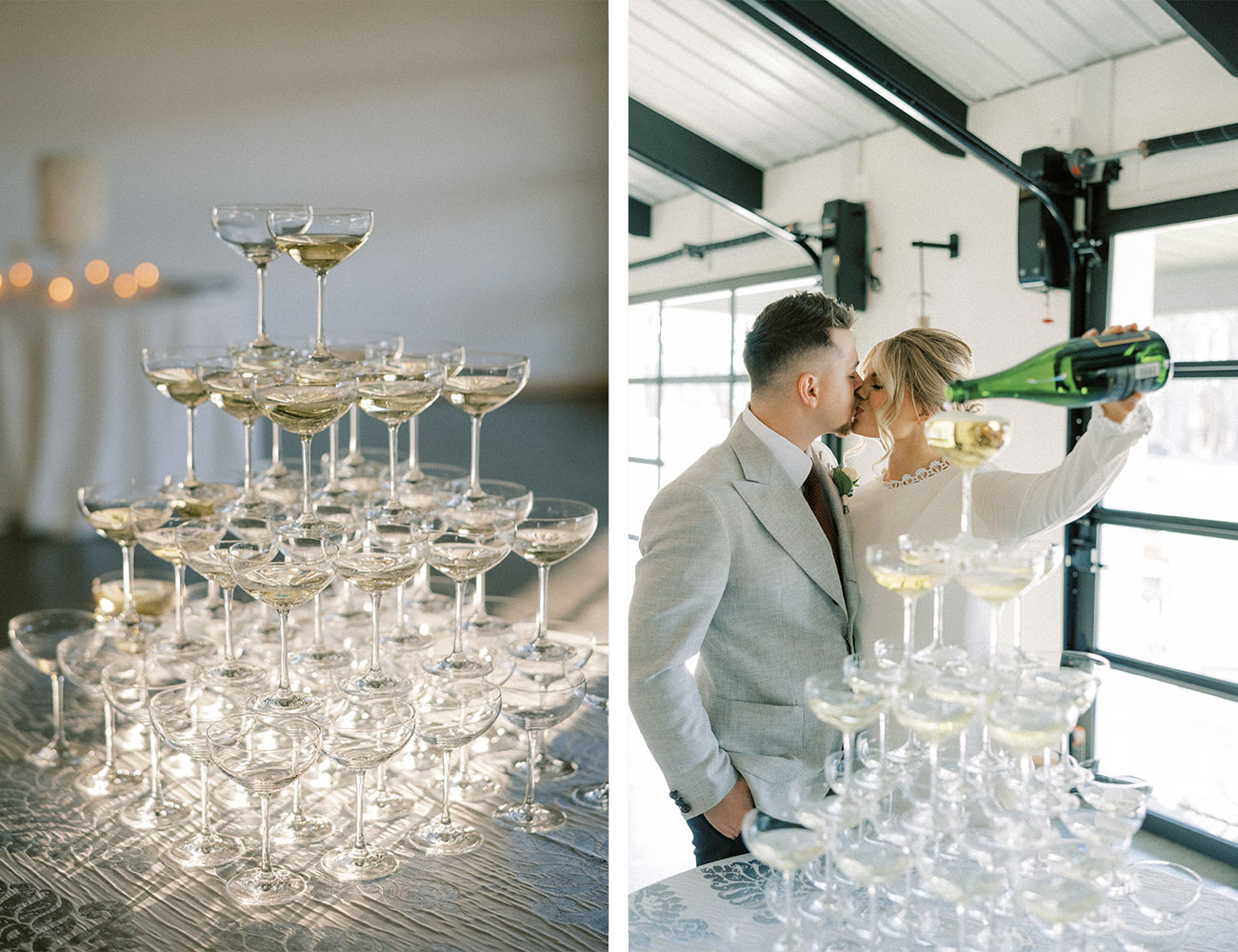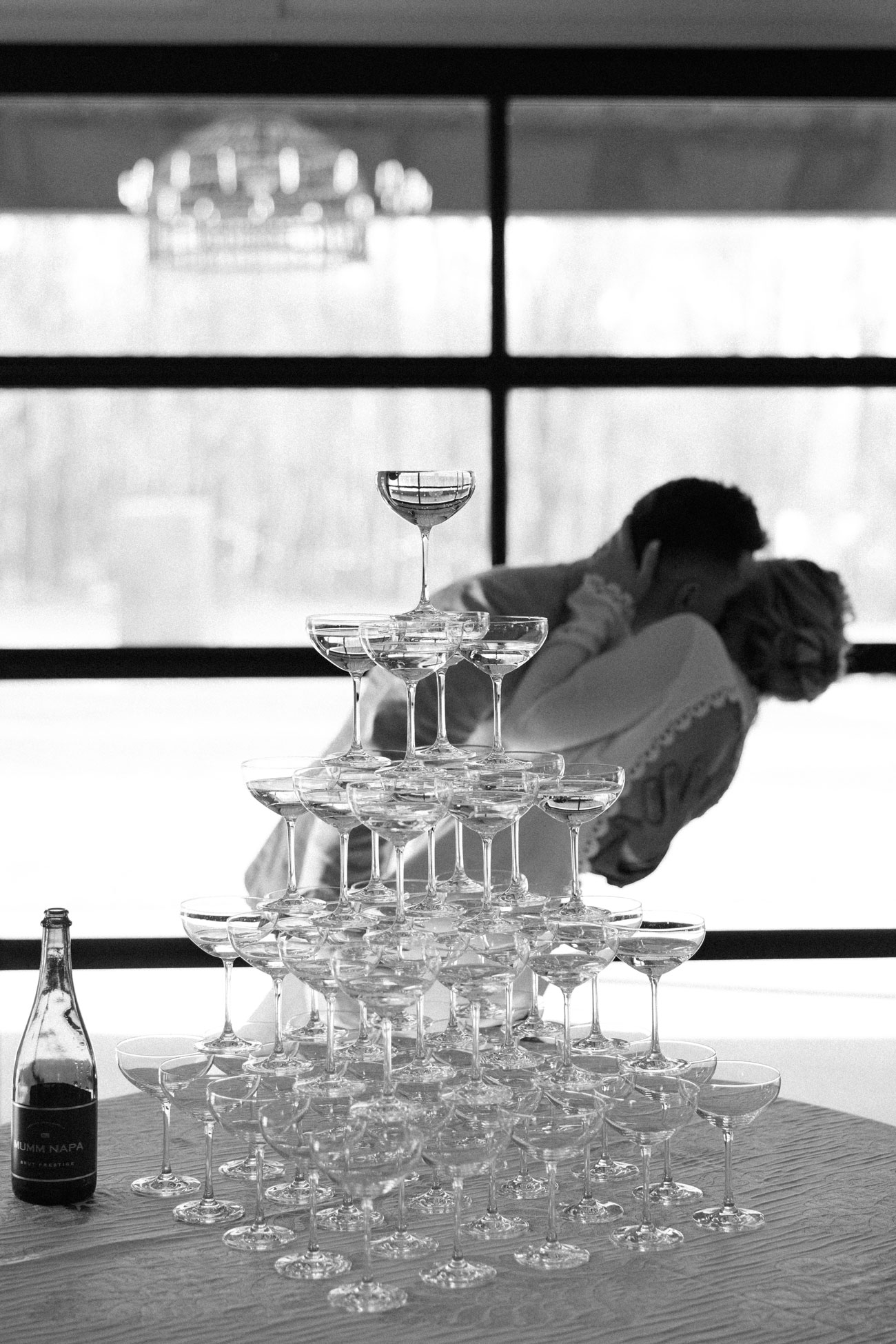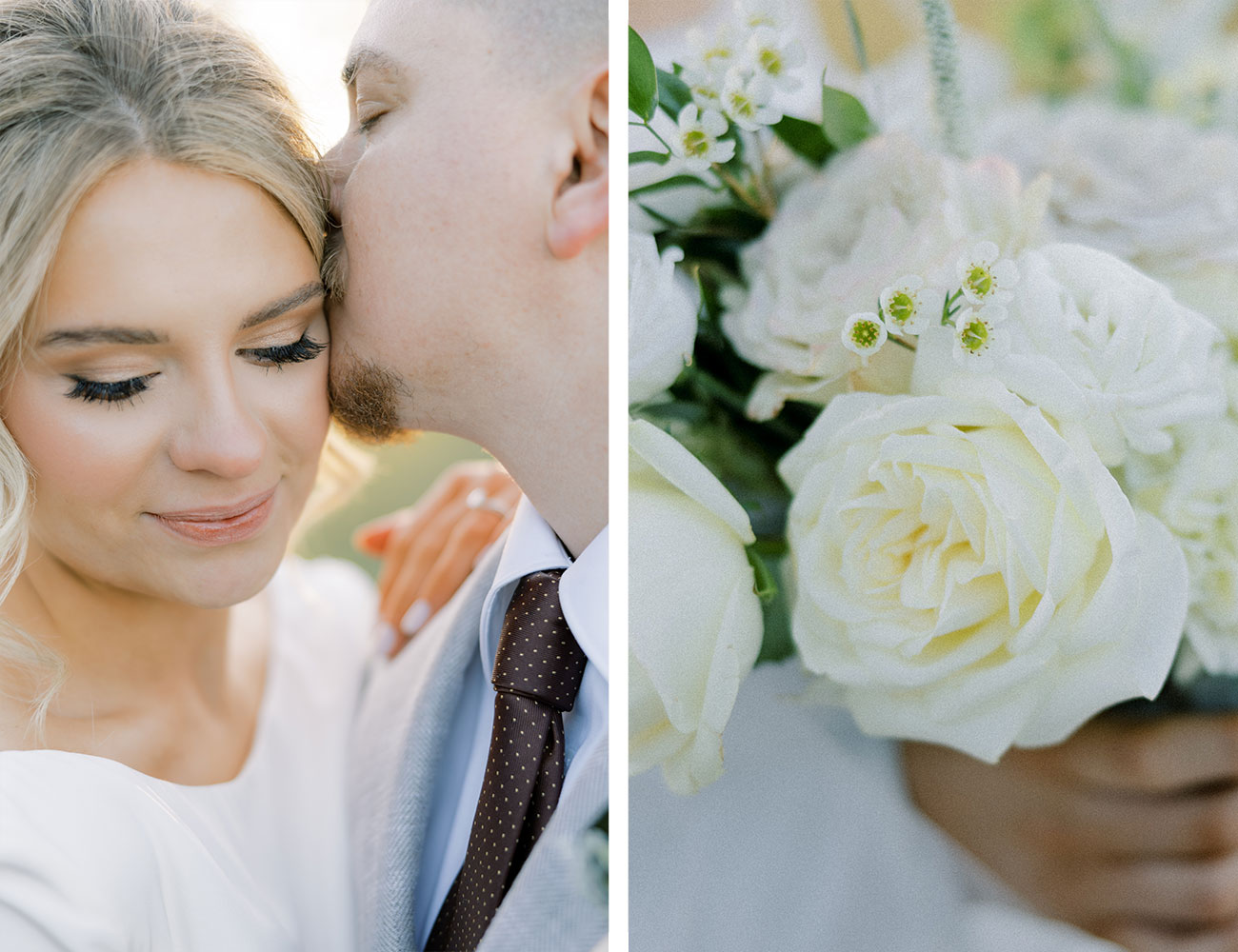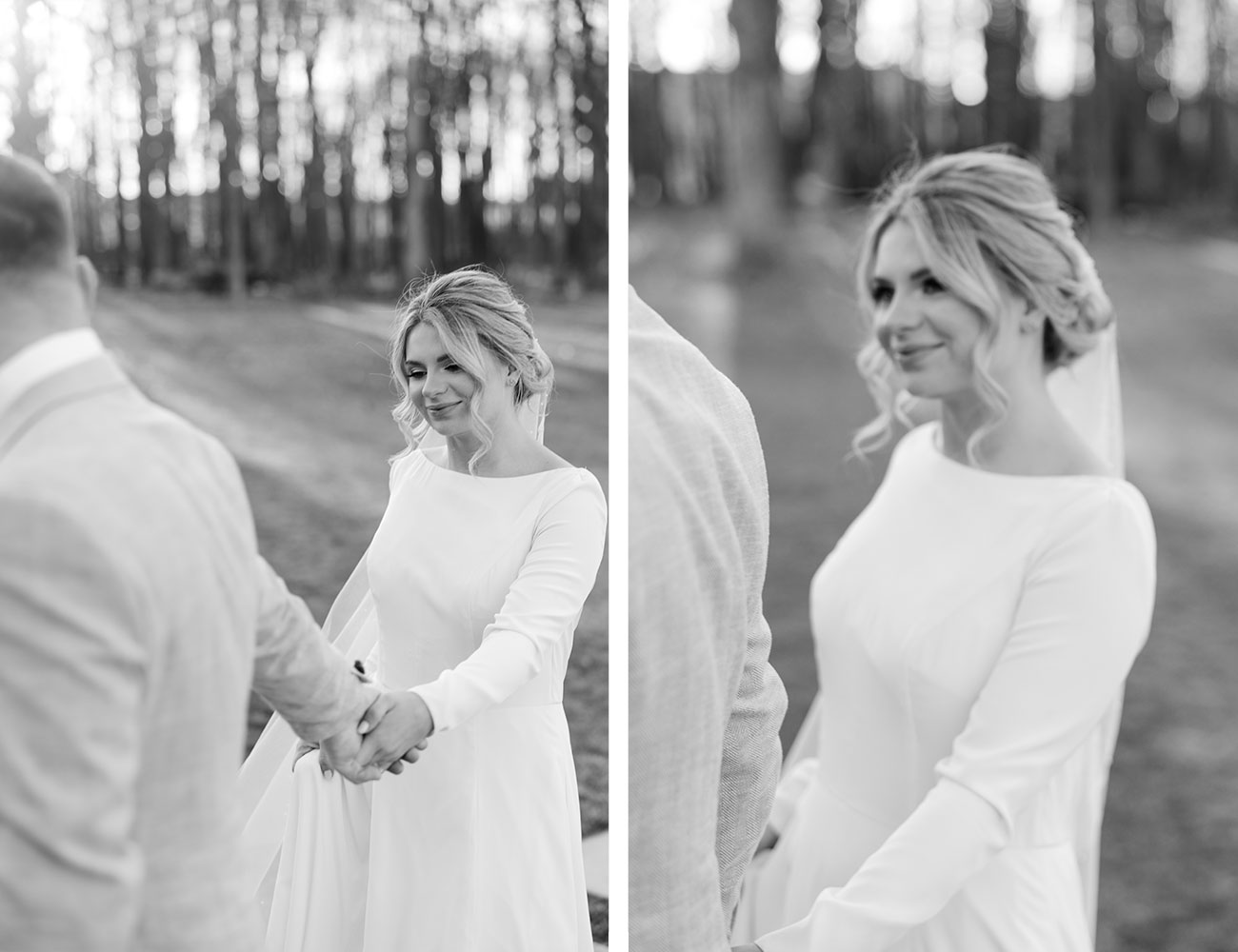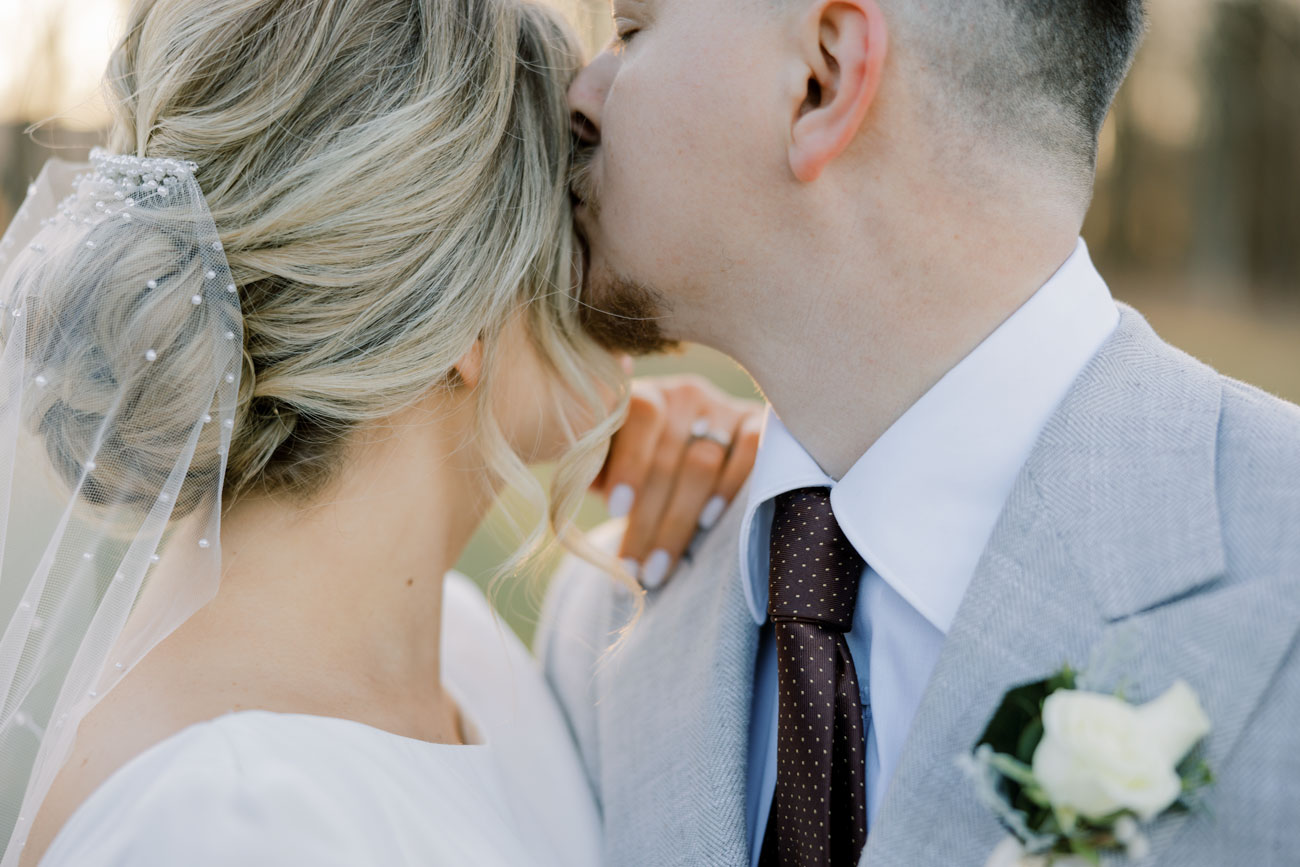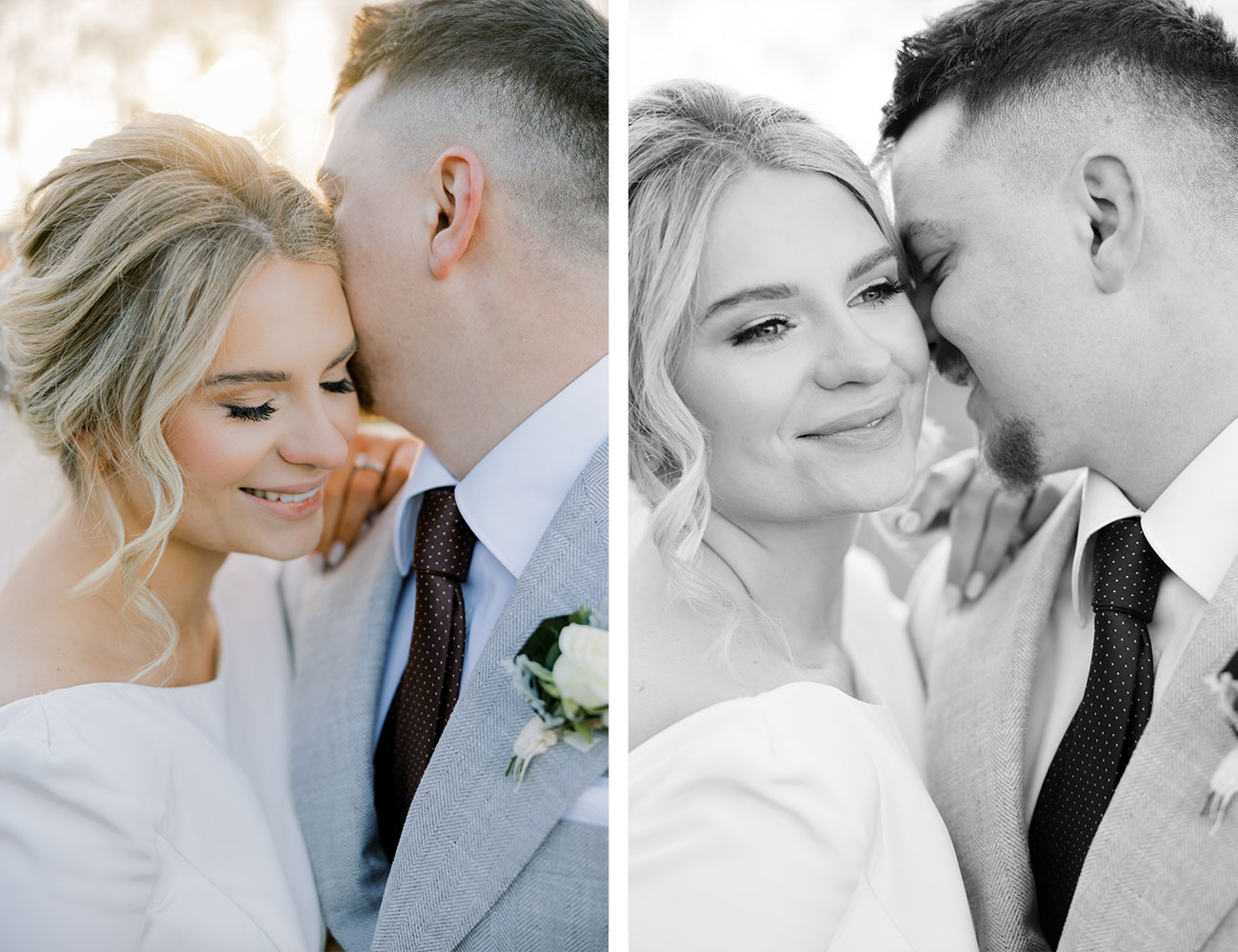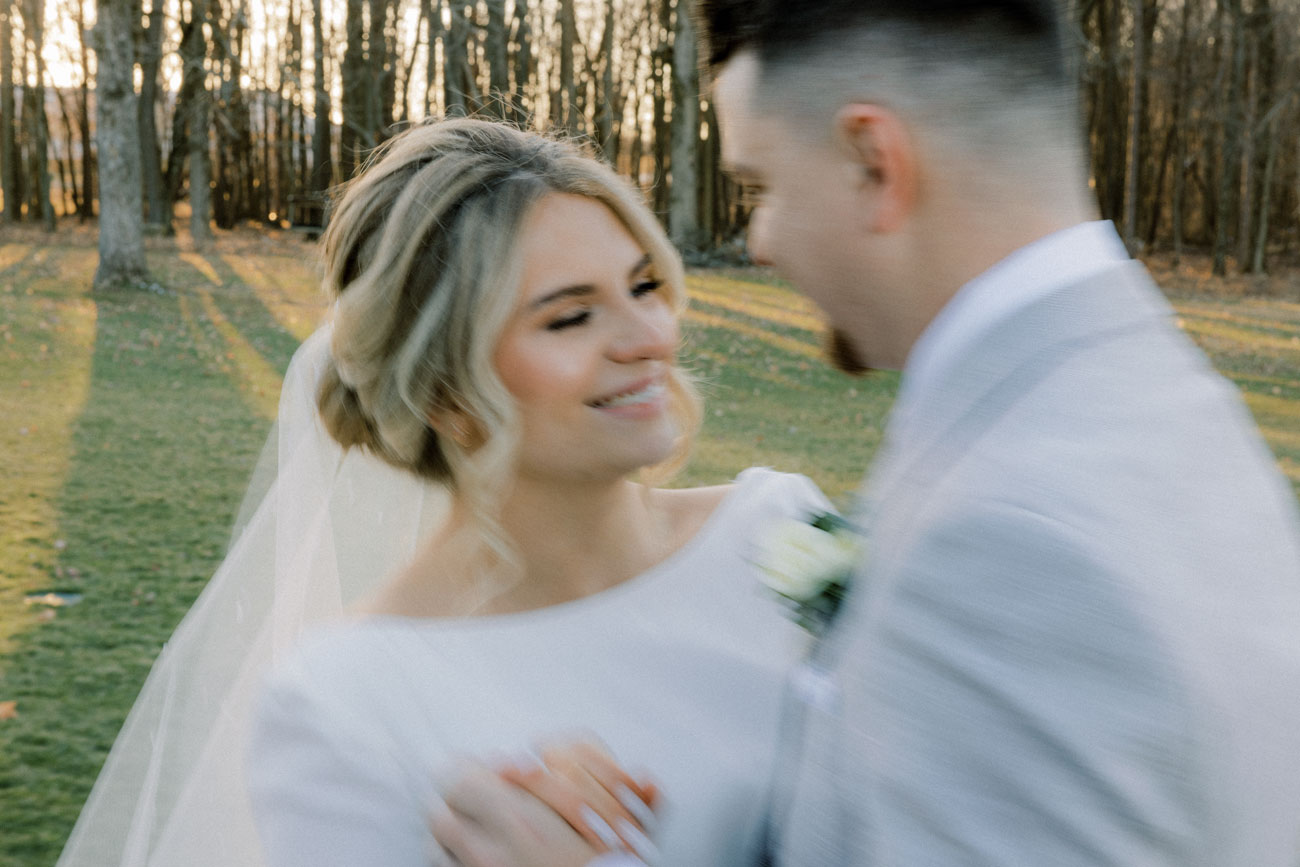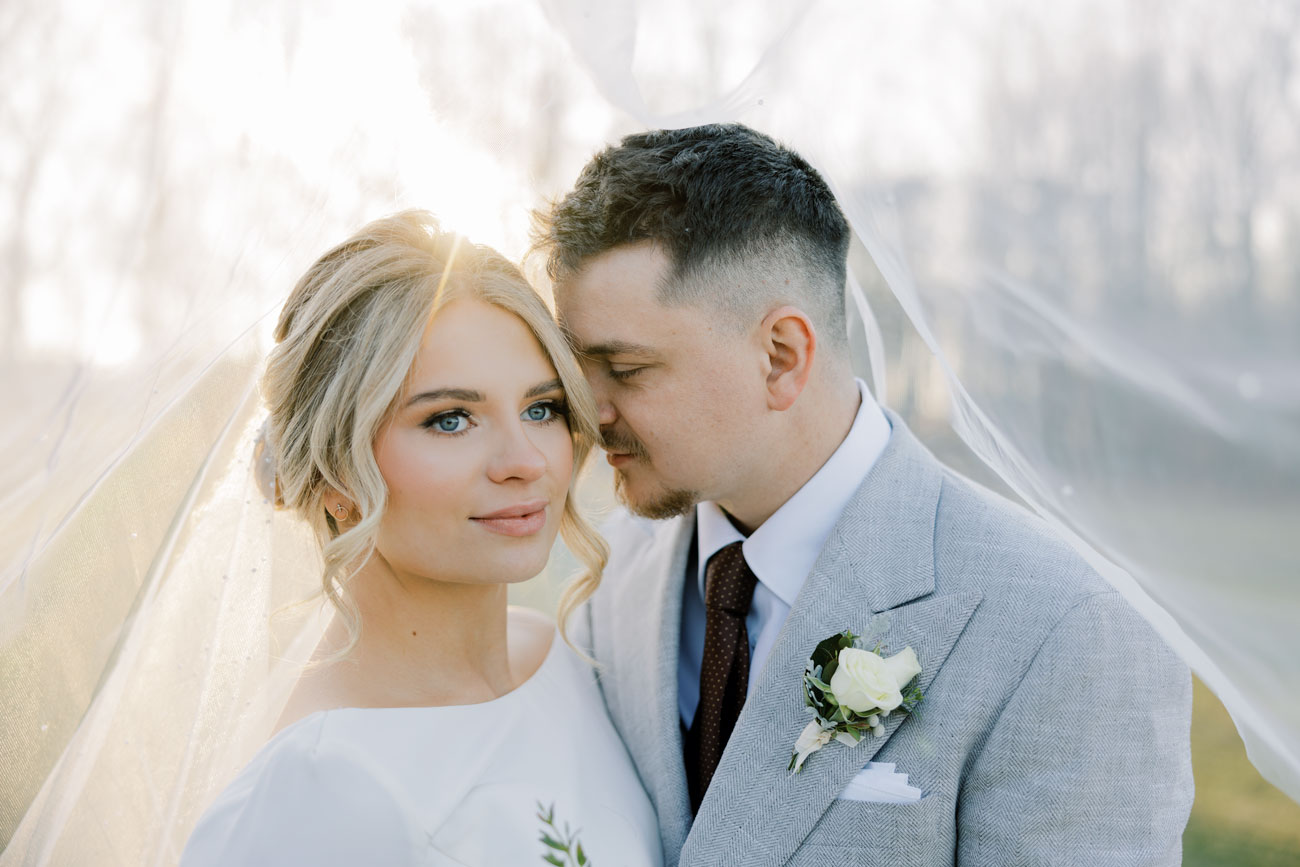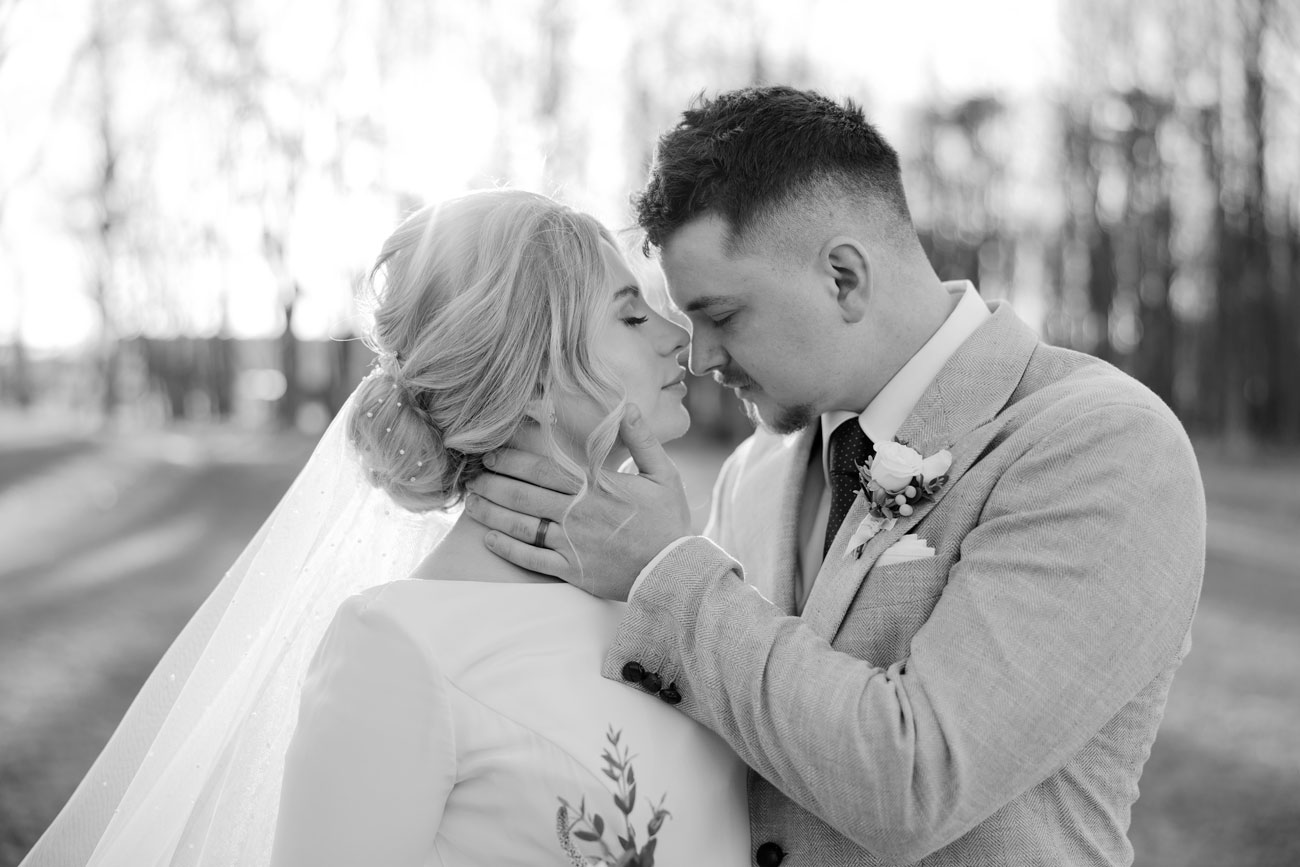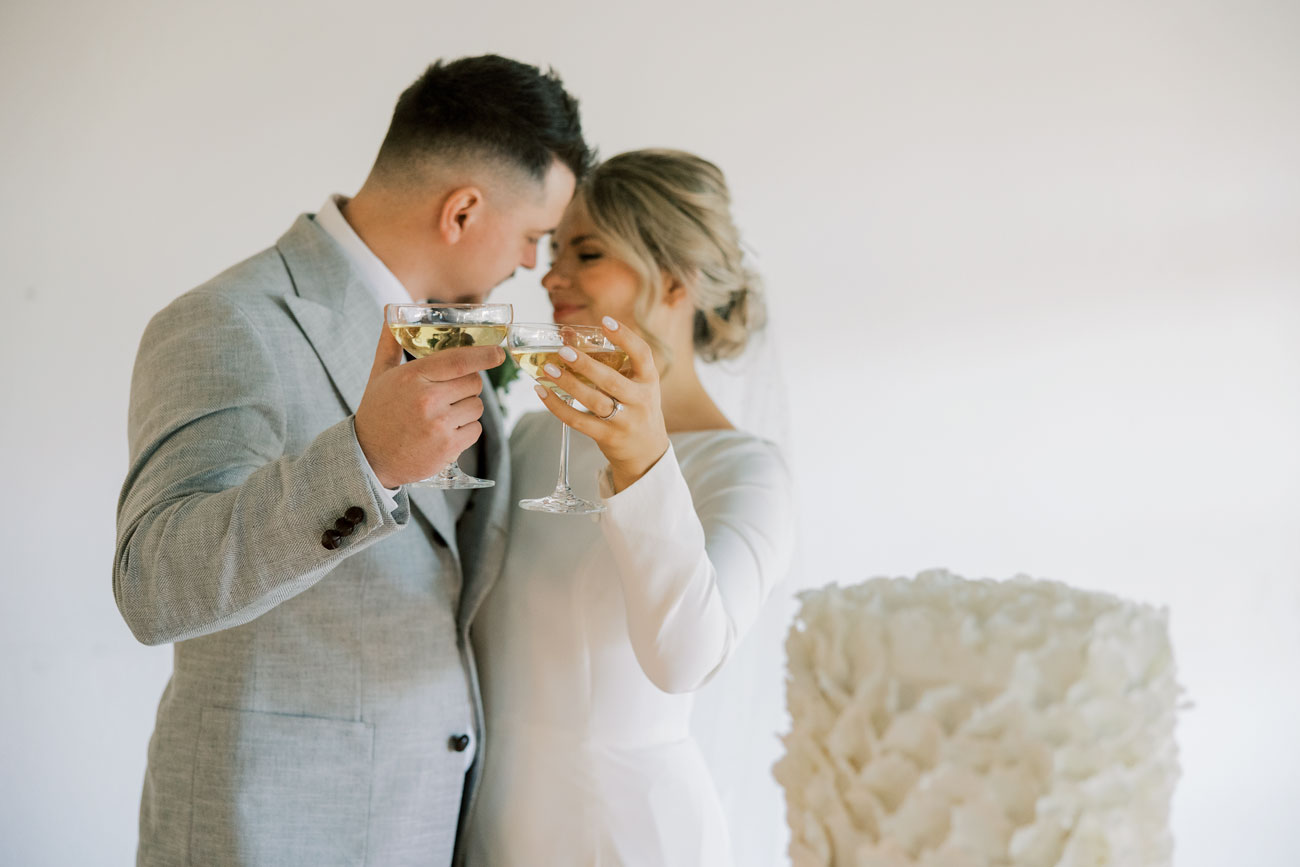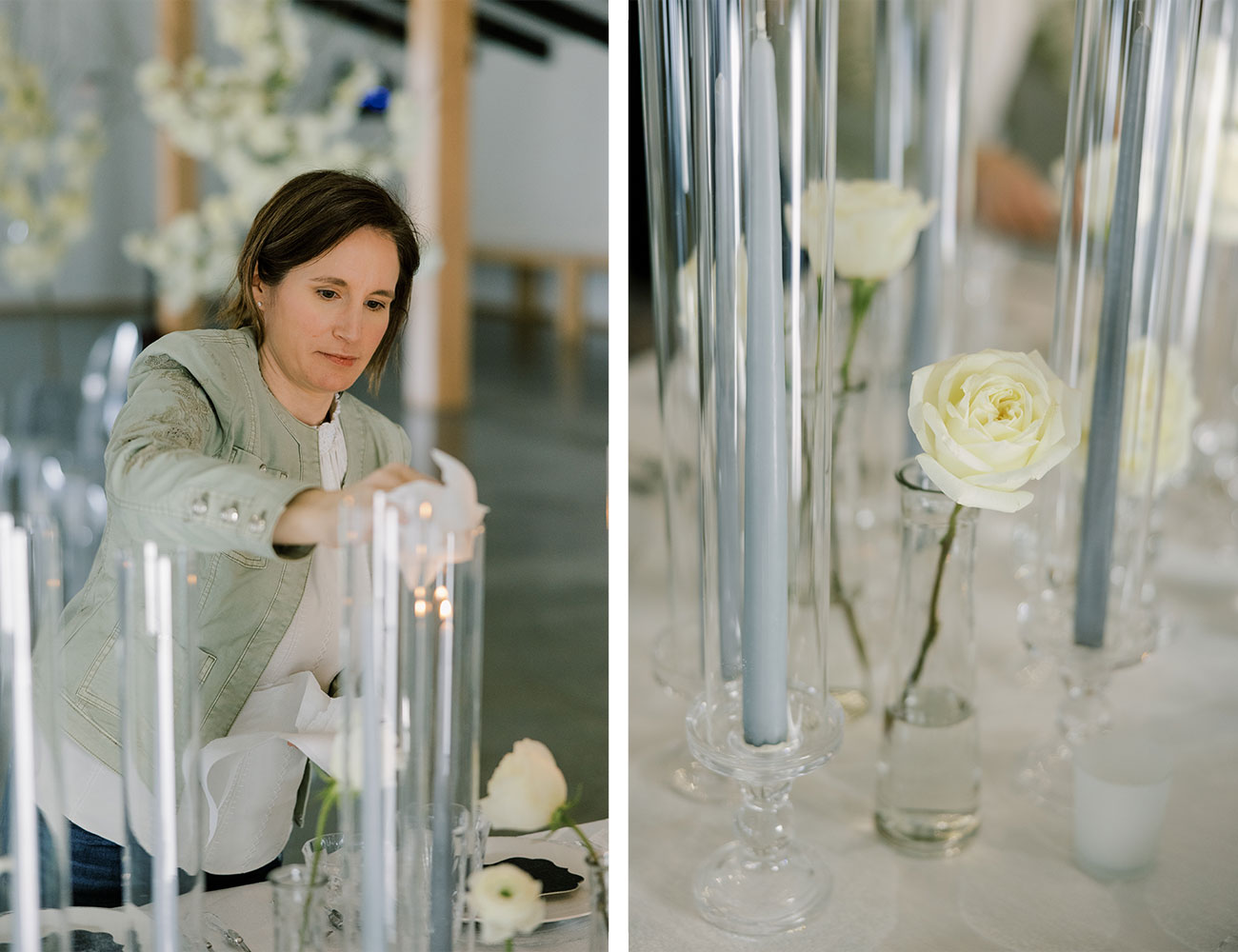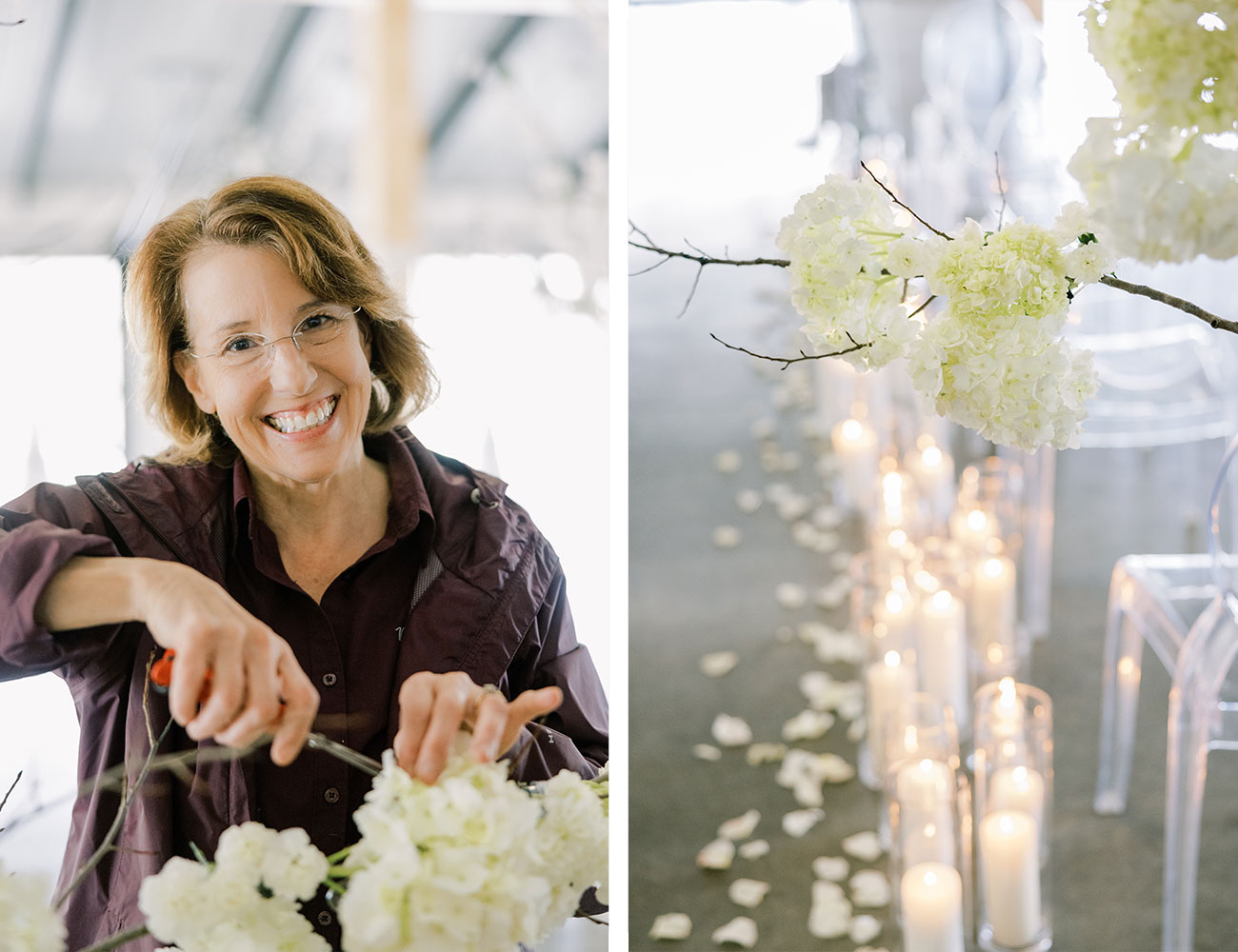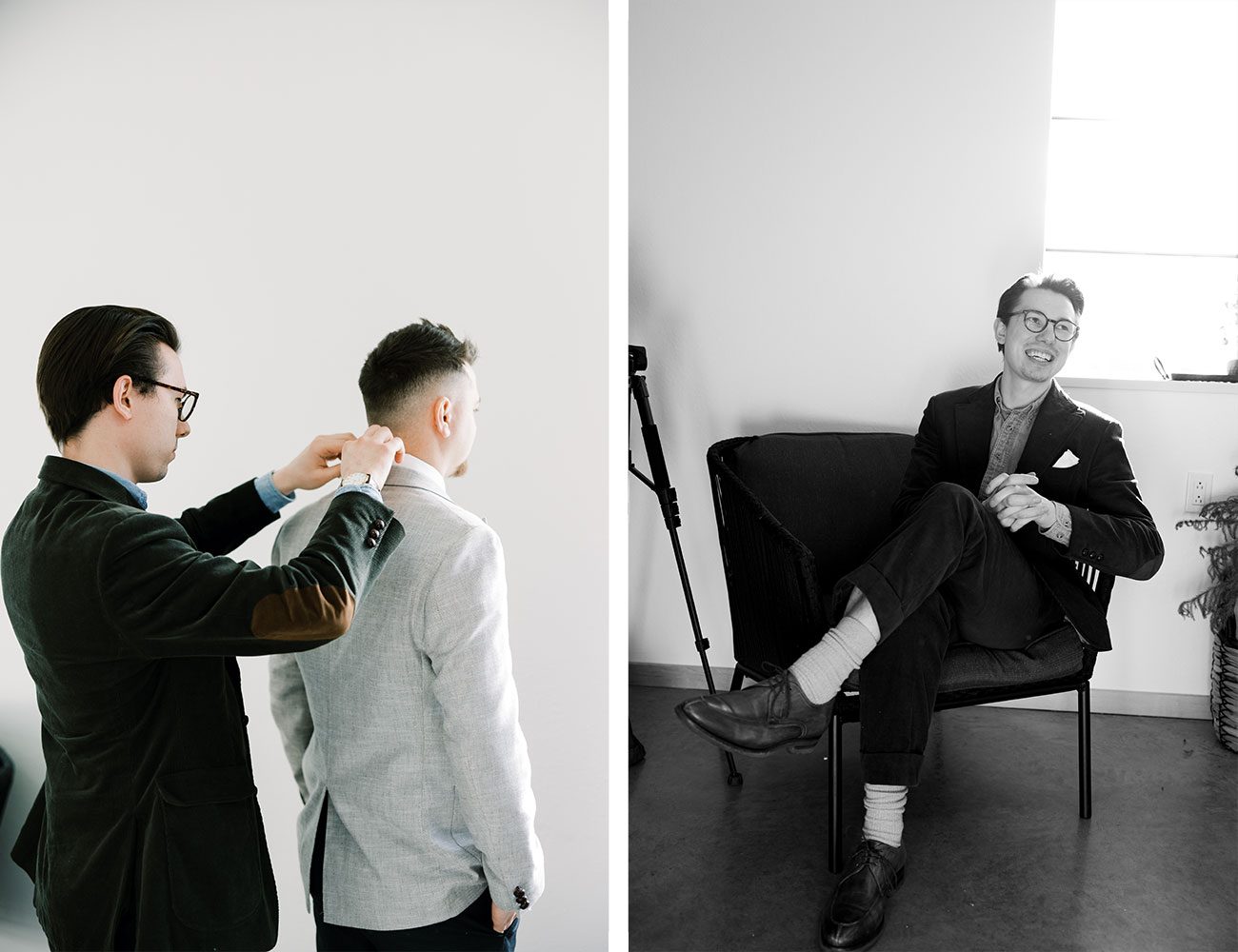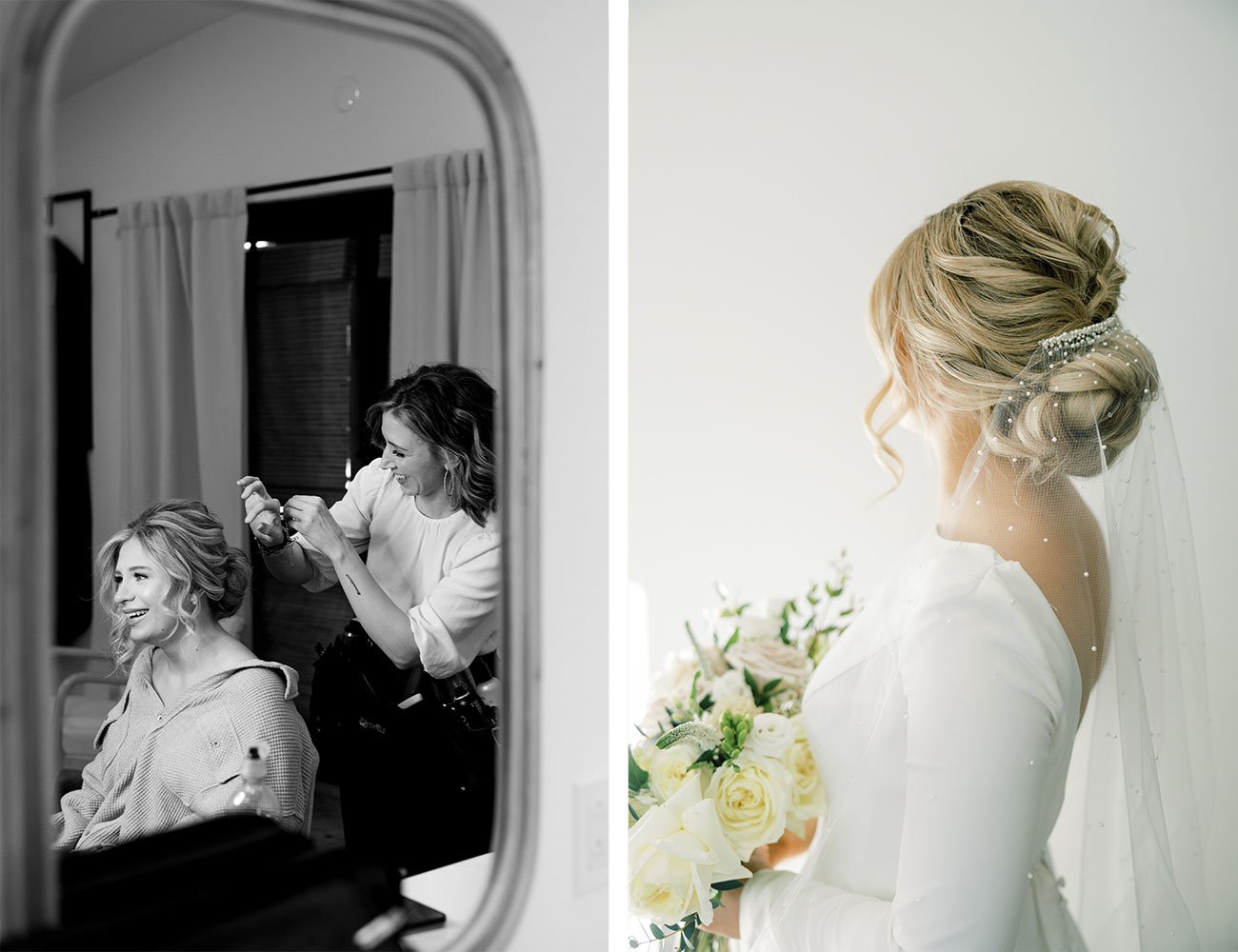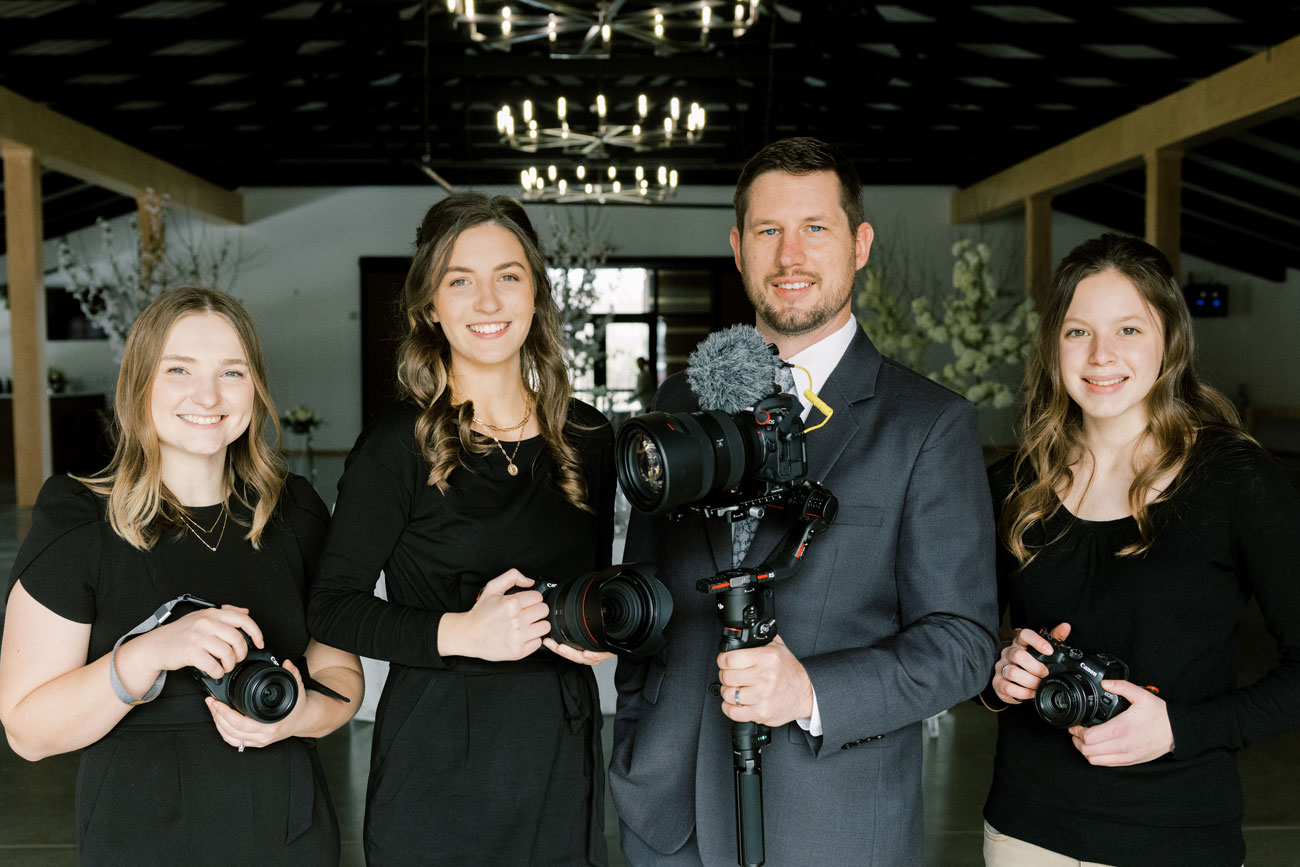 VENDOR TEAM:
Photographer: Rosie Photo Video | @lydia__spencer @rosiephotovideo
Videographer: Rosie Photo Video | @donnierosie, @rosiephotovideo
Planning & Design: Novalee Events |  @novalee_events
Floral Designer: Meant to Bee Flower Farm | @meanttobeeflowerfarm
Venue: The Harper Event Venue | @theharpereventvenue
Bridal Boutique: One White Lane | @onewhitelane
Wedding Gown: Antonio Gual @antoniogual
Veil: Belaire Bridal | @belairebridal
Short Dress: Daughters of Mine | @daughtersofsimone
Groom's Attire: Primo Tailors | @aspiring_gent, @primotailors
Cake: Cakes by Colby | @wedding_cakes_by_colby
Stationery: Velvet Raptor | @velvet_raptor
Hair Styling: Gracie Mae Bridal Hair | @graciemaebridalhair
Makeup Artist: Makeup by Kate | @makeupby___kate
Rentals: All Occasions Party Rental |  @alloccasionspartyrental
Linens: Lendable Linens | @lendablelinens