Summer Wedding | Chautauqua Harbor Hotel
INTRODUCING MR & MRS PECK!
July 15, 2022 – one of our new favorite days. Ever since meeting Alek and Jackie at their engagement session, I have been counting down the days until we could celebrate with them as they became husband and wife. Their wedding day was nothing less than perfection. From the sunny, 80 degree weather, the gorgeous neutral color palette, and being surrounded by all of Alek and Jackie's fun, supportive friends and family – we will forever be swooning over this day.
Alek and Jackie are two of the most kind-hearted, genuine, and stupidly in-love couples you'll ever meet. All day, I was blown away by all the intentional ways they had each gone above and beyond to show love to the other on their wedding day. Jackie gets the award for being the most relaxed, kind-hearted bride. I don't know if I ever saw her even once worry about the timeline, get frustrated with anyone, or be upset about really anything! She was focused on what was most important – marrying the love of her life and committing herself to him. Alek would get the award for being the most patient and gentle groom. During golden hour pictures, I asked them how much time they wanted to spend doing pictures to which he replied, "The more pictures the merrier." (Favorite. Groom. Ever.) On the dance floor, someone had spilled a drink and Alek got on his hands and knees and cleaned up the floor with a napkin. I'm telling you, to know Alek and Jackie, is to love them.
Alek & Jackie – I'm not going to lie; I'm a little sad your wedding day is over. BUT, I am so so grateful and honored to have documented your love story and I can't wait to cheer you guys on and watch all the adventures you go on year after year. Cheers to you! xoxo – Lydia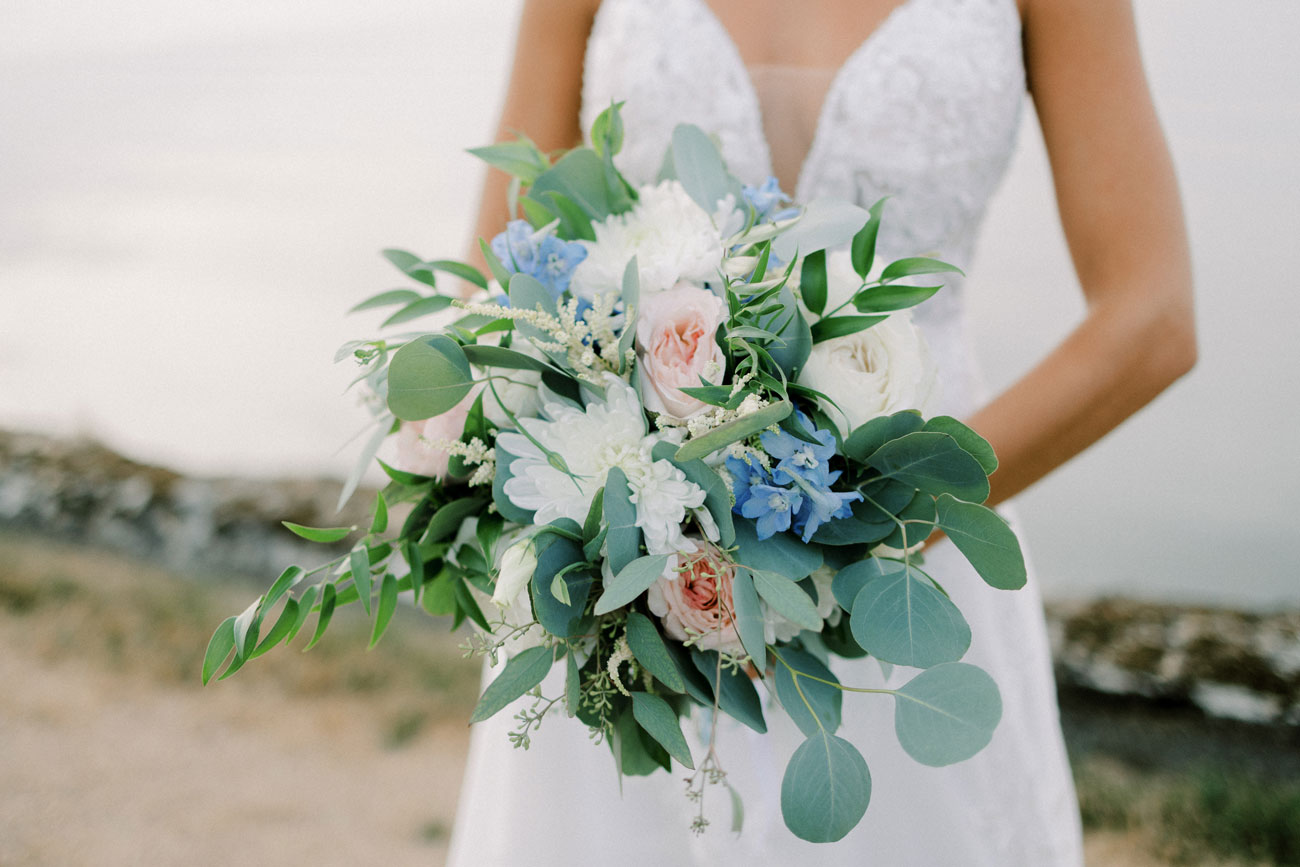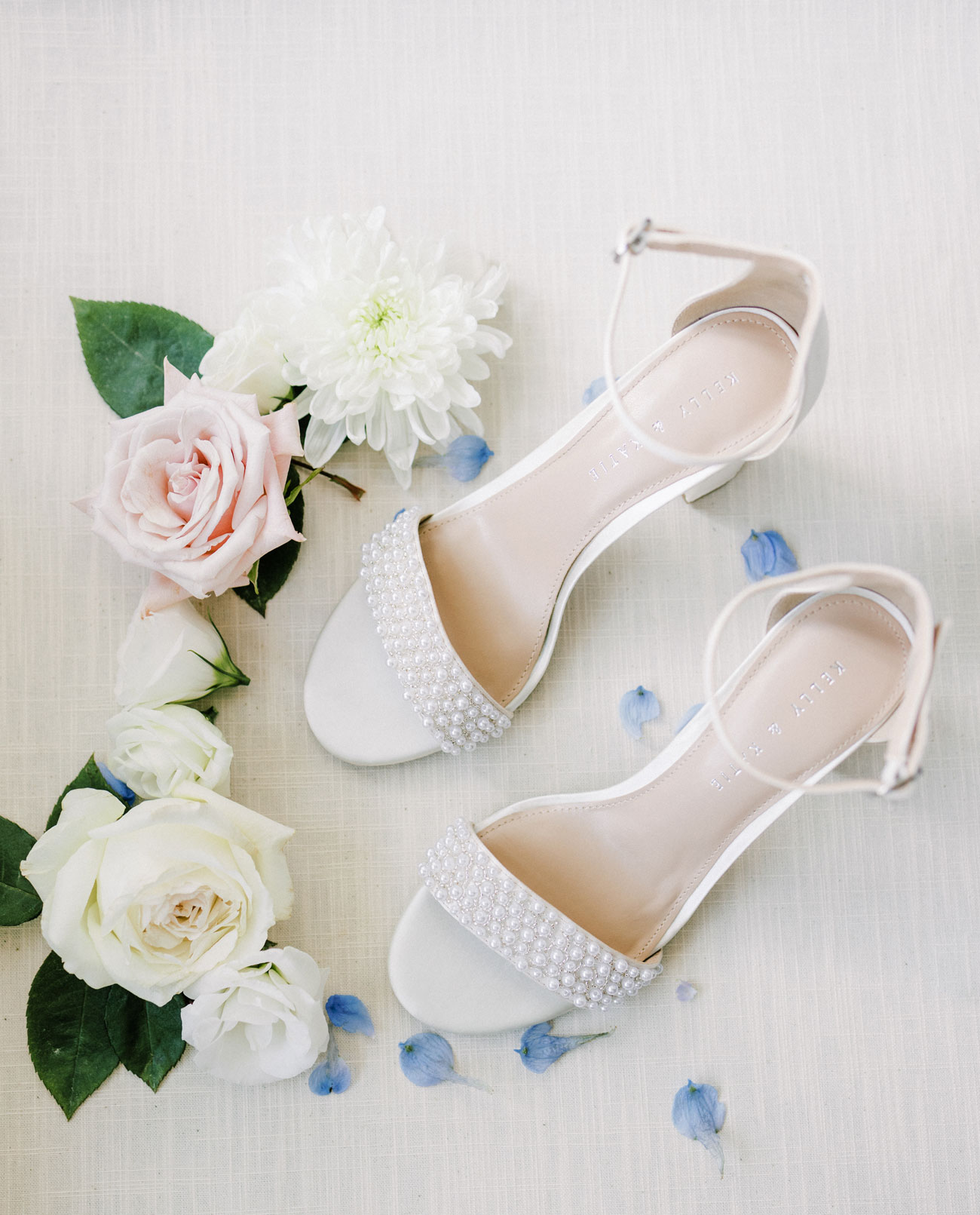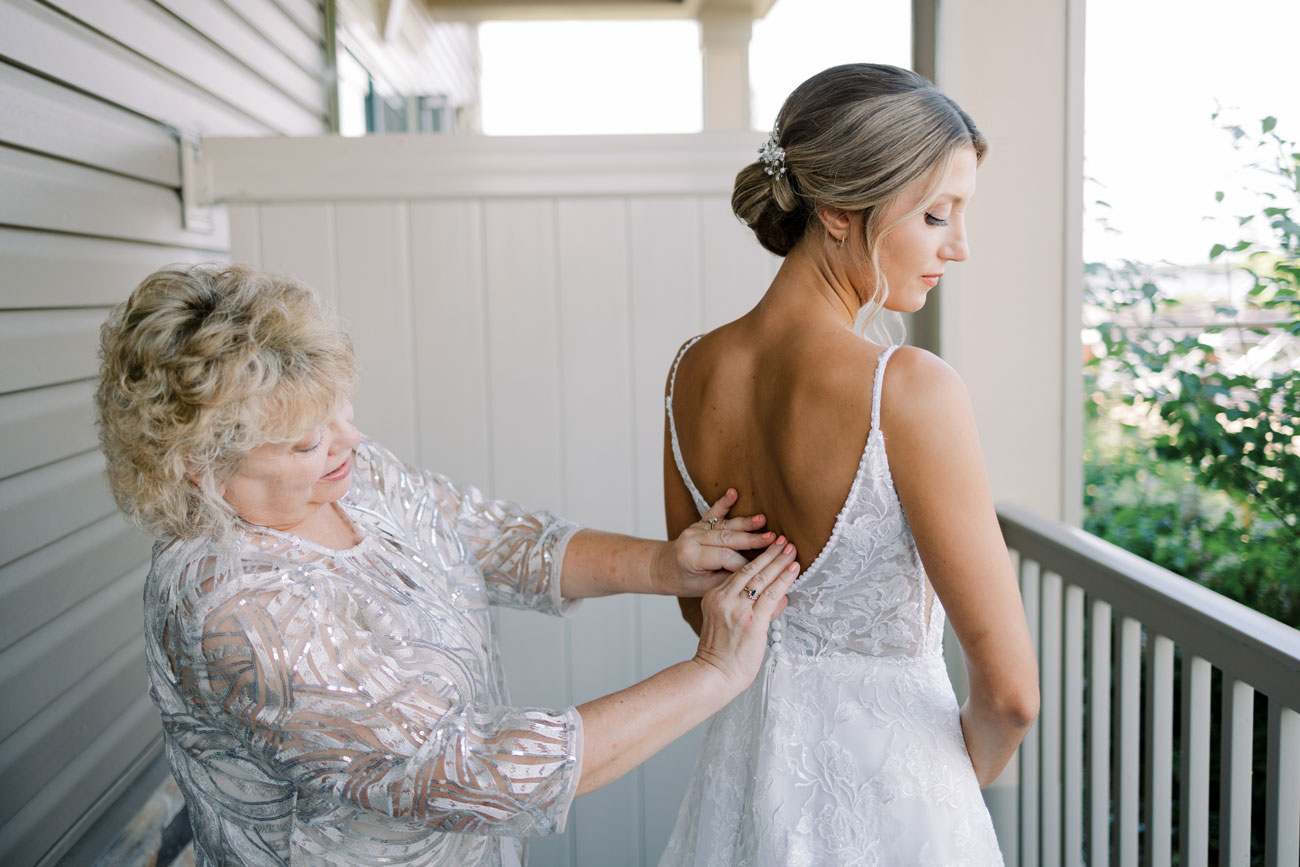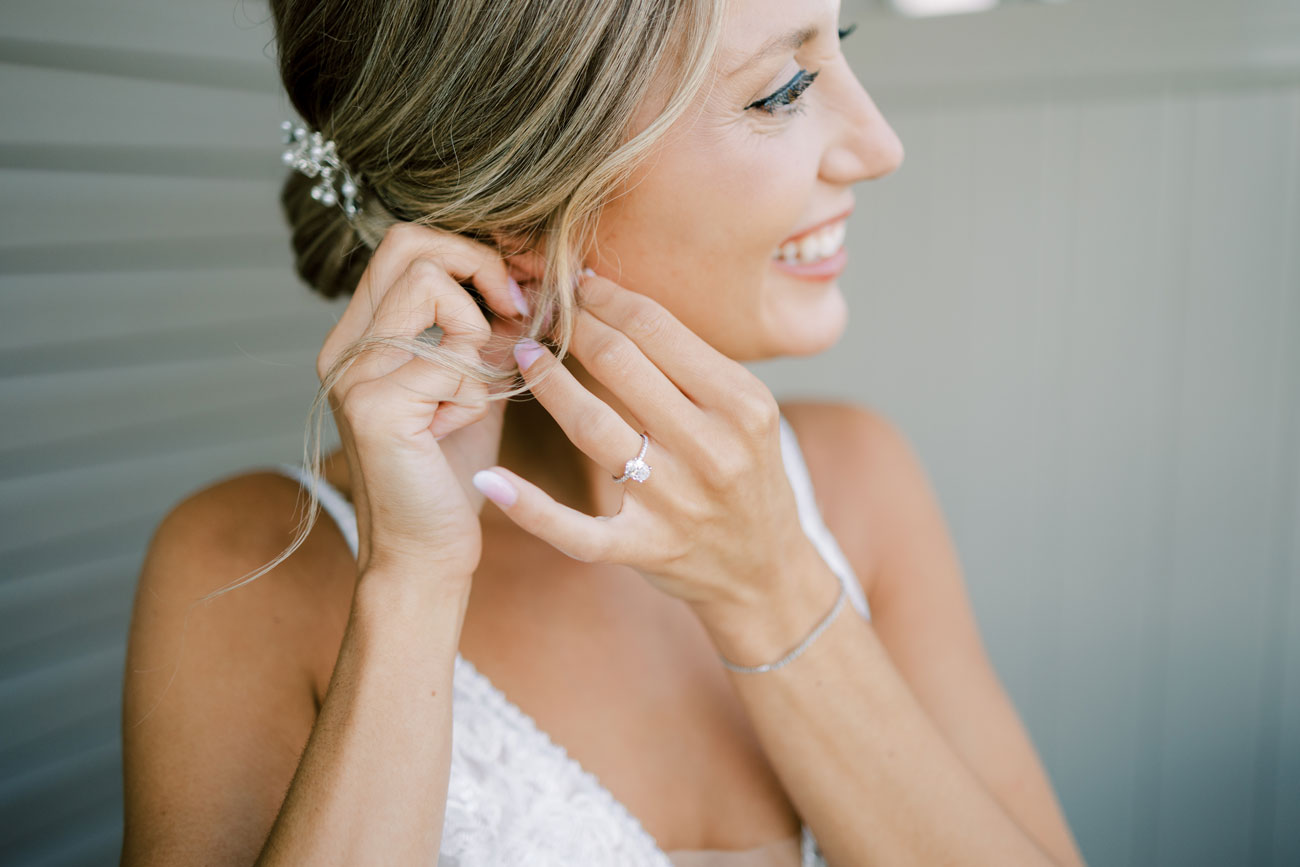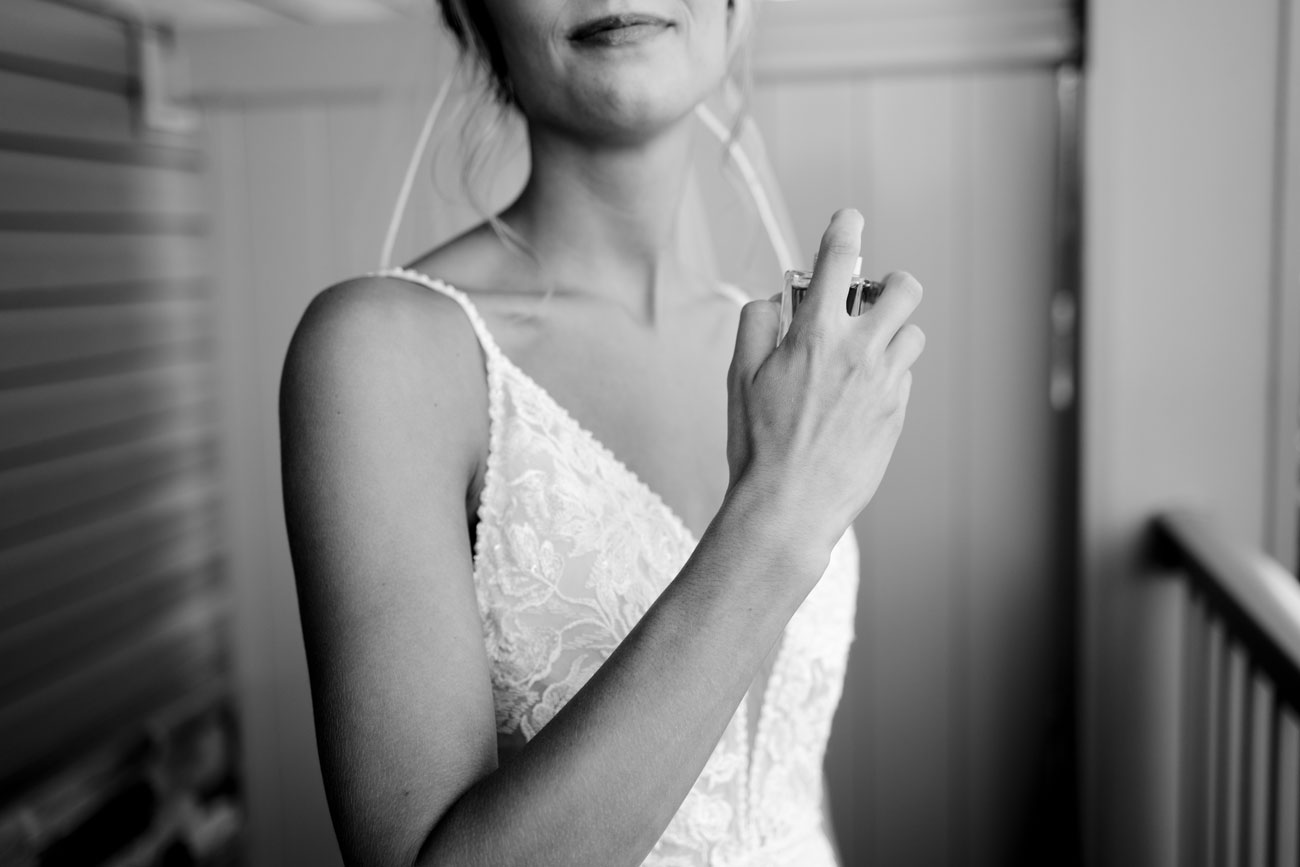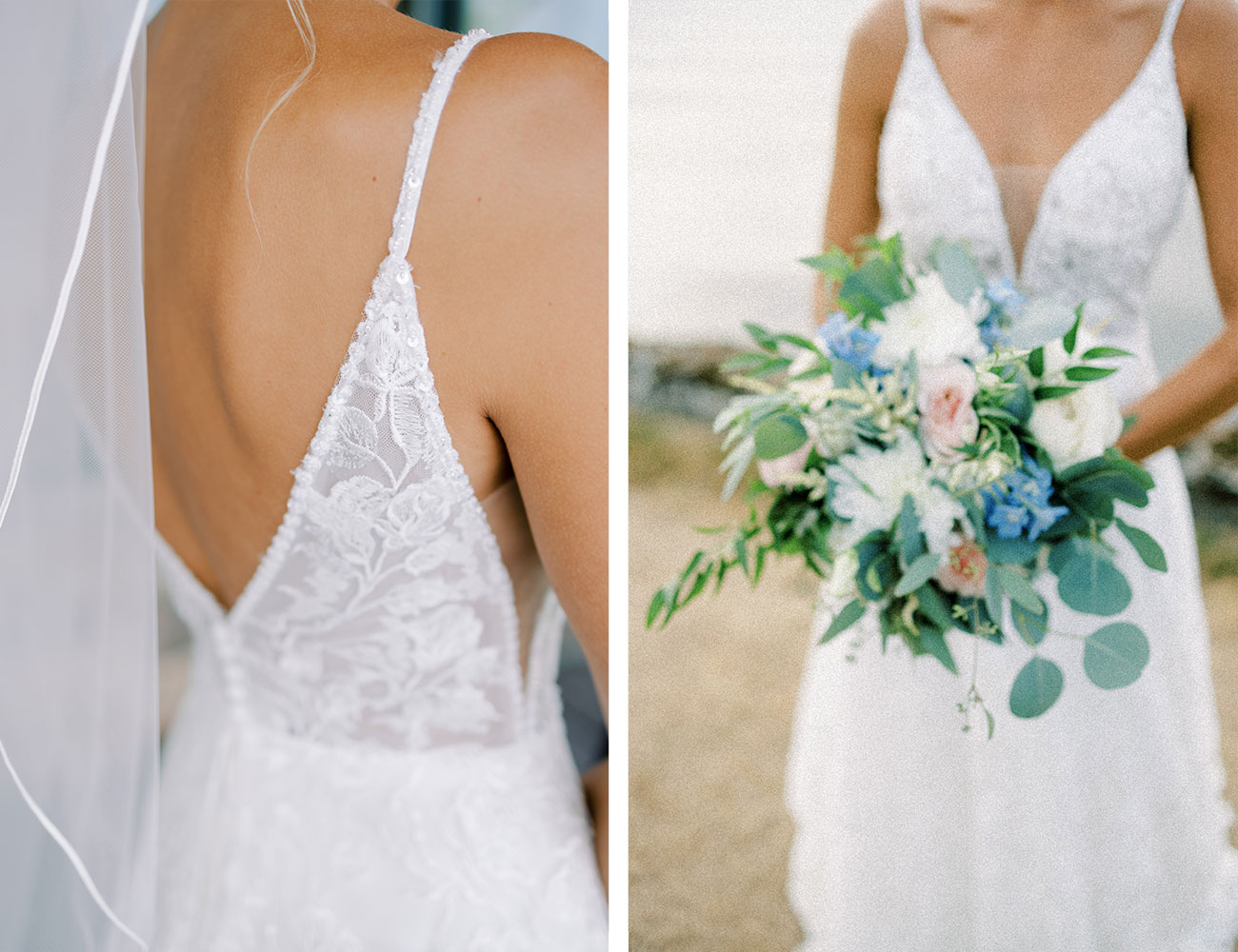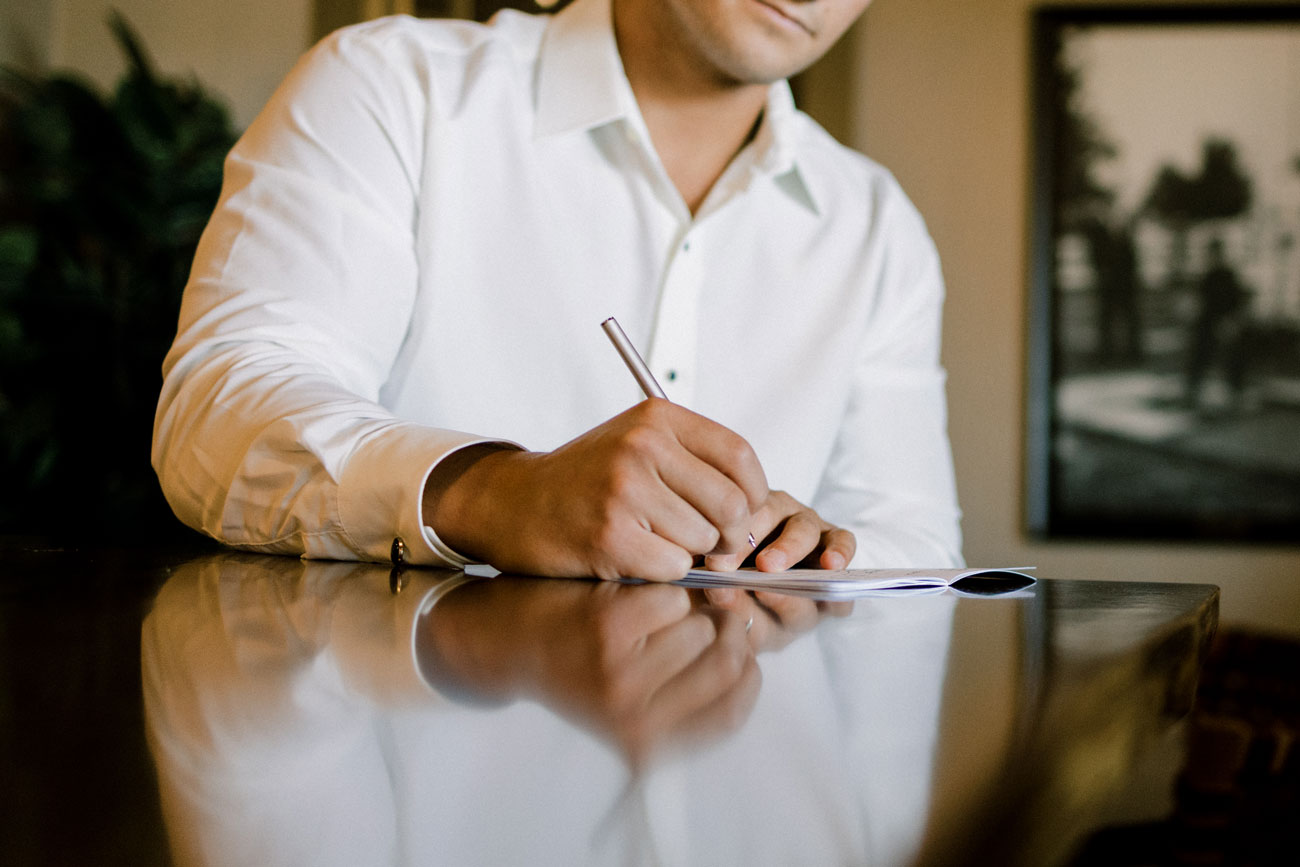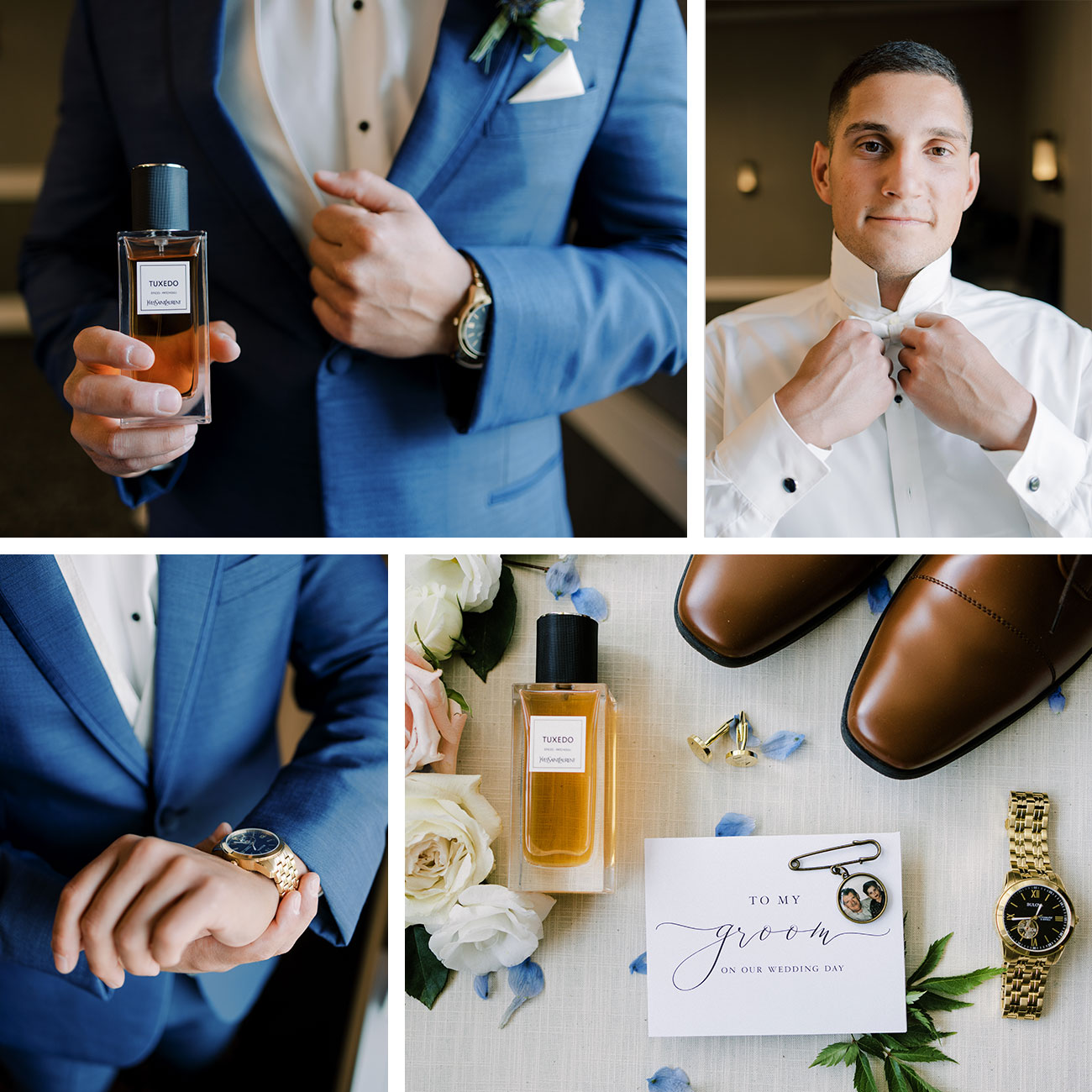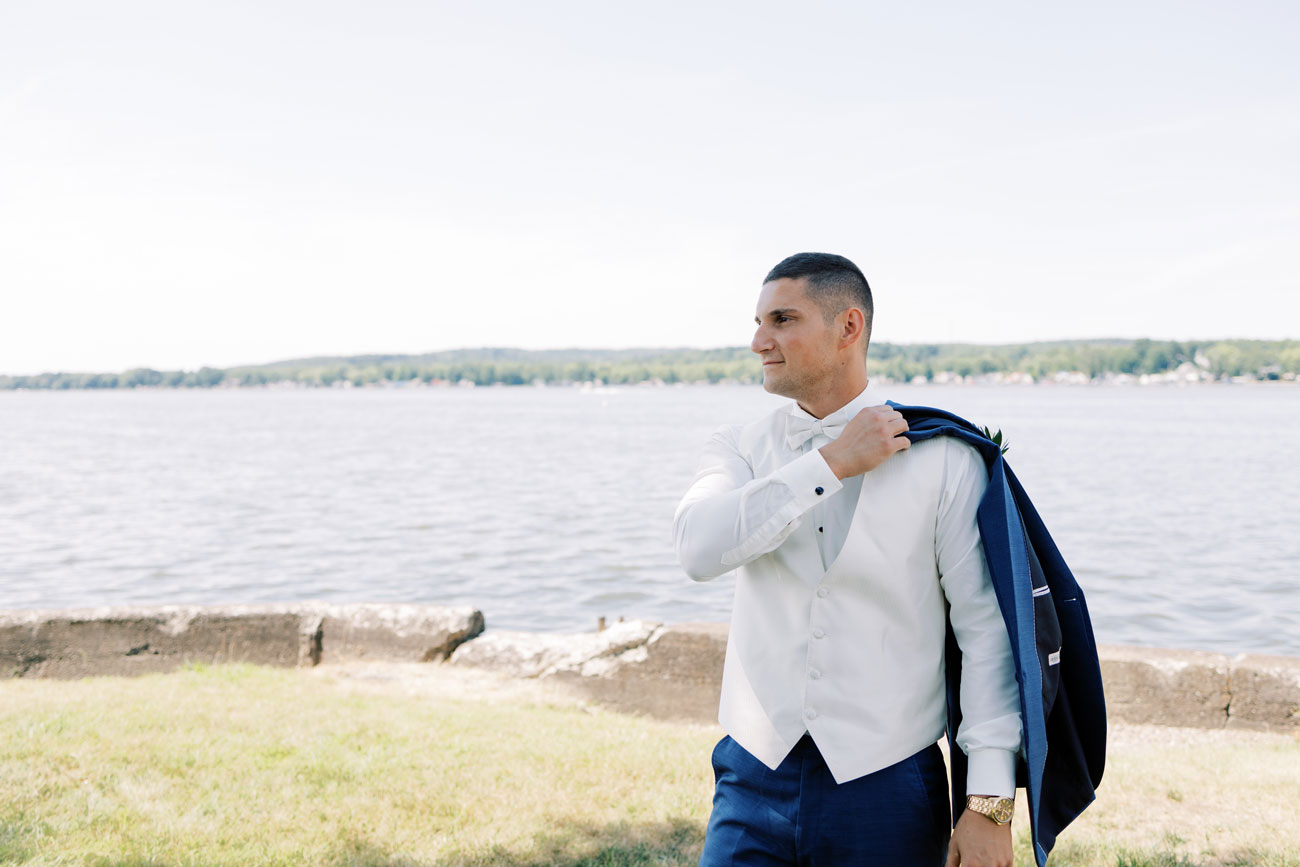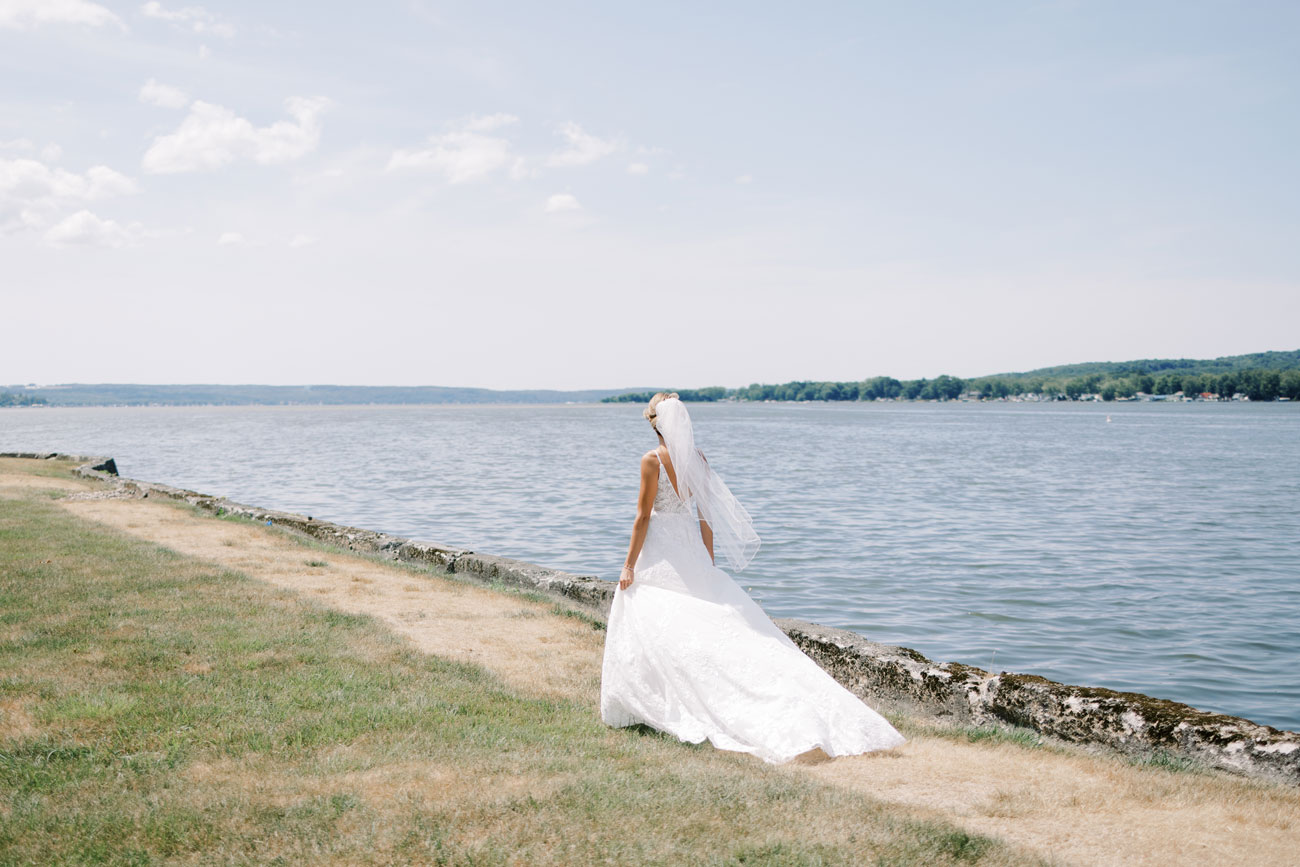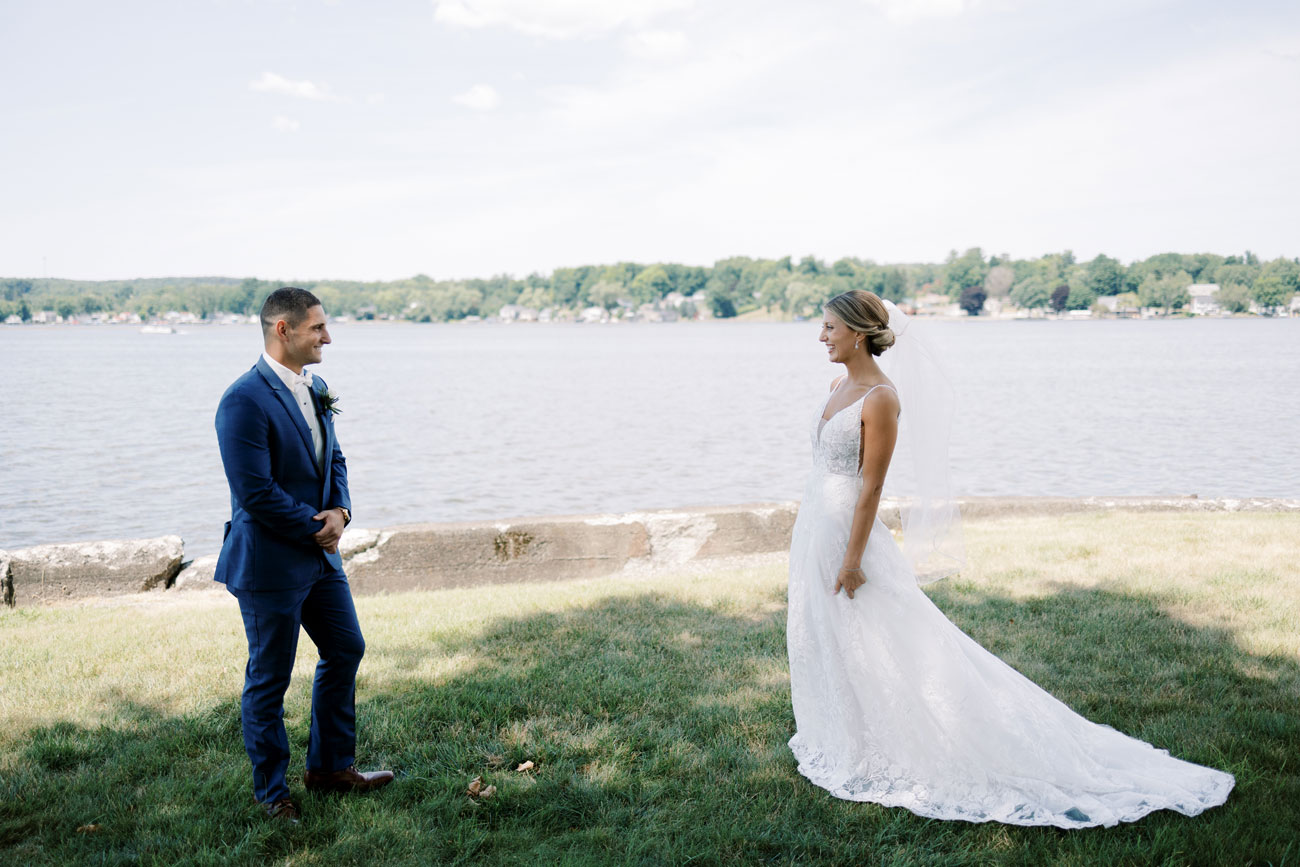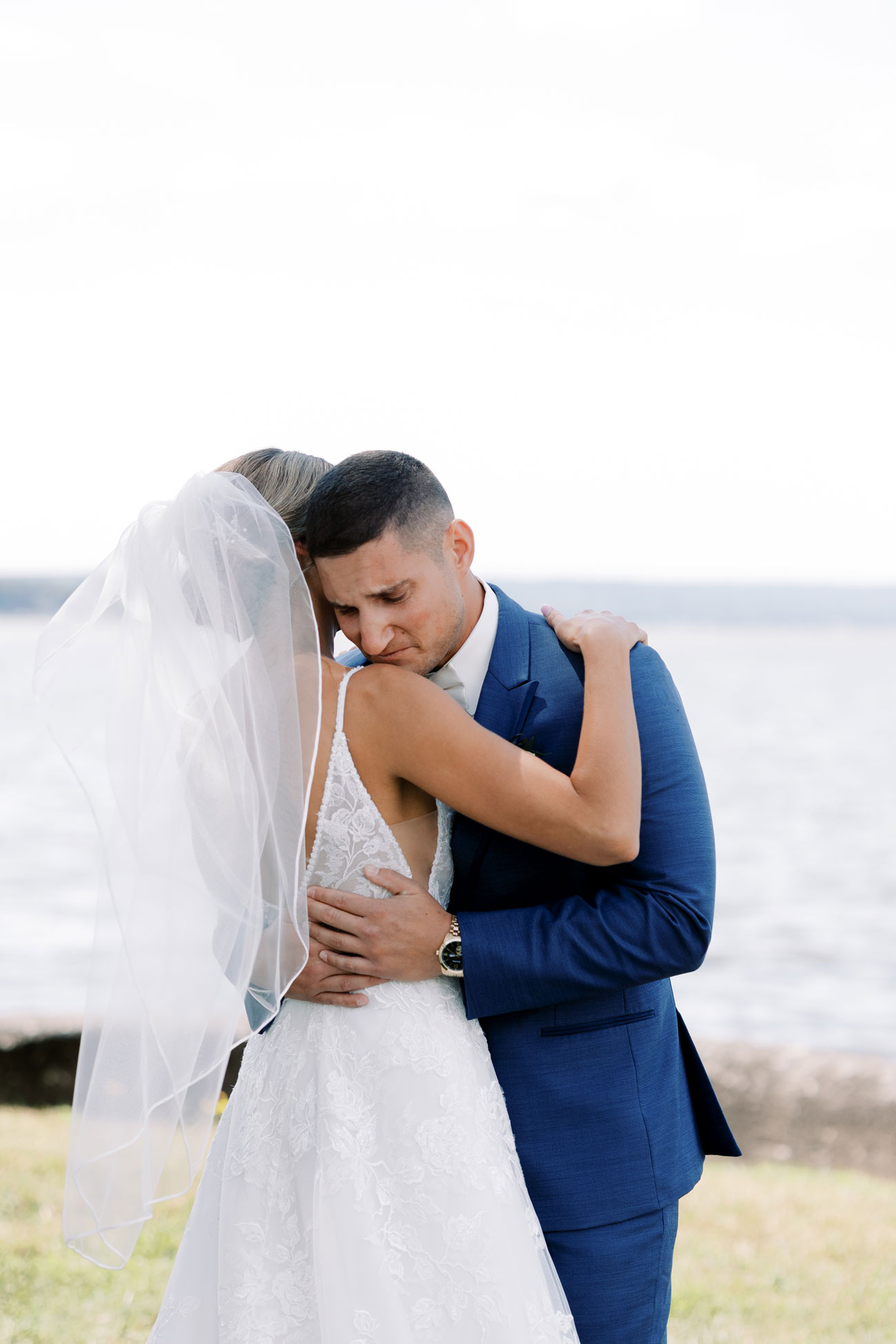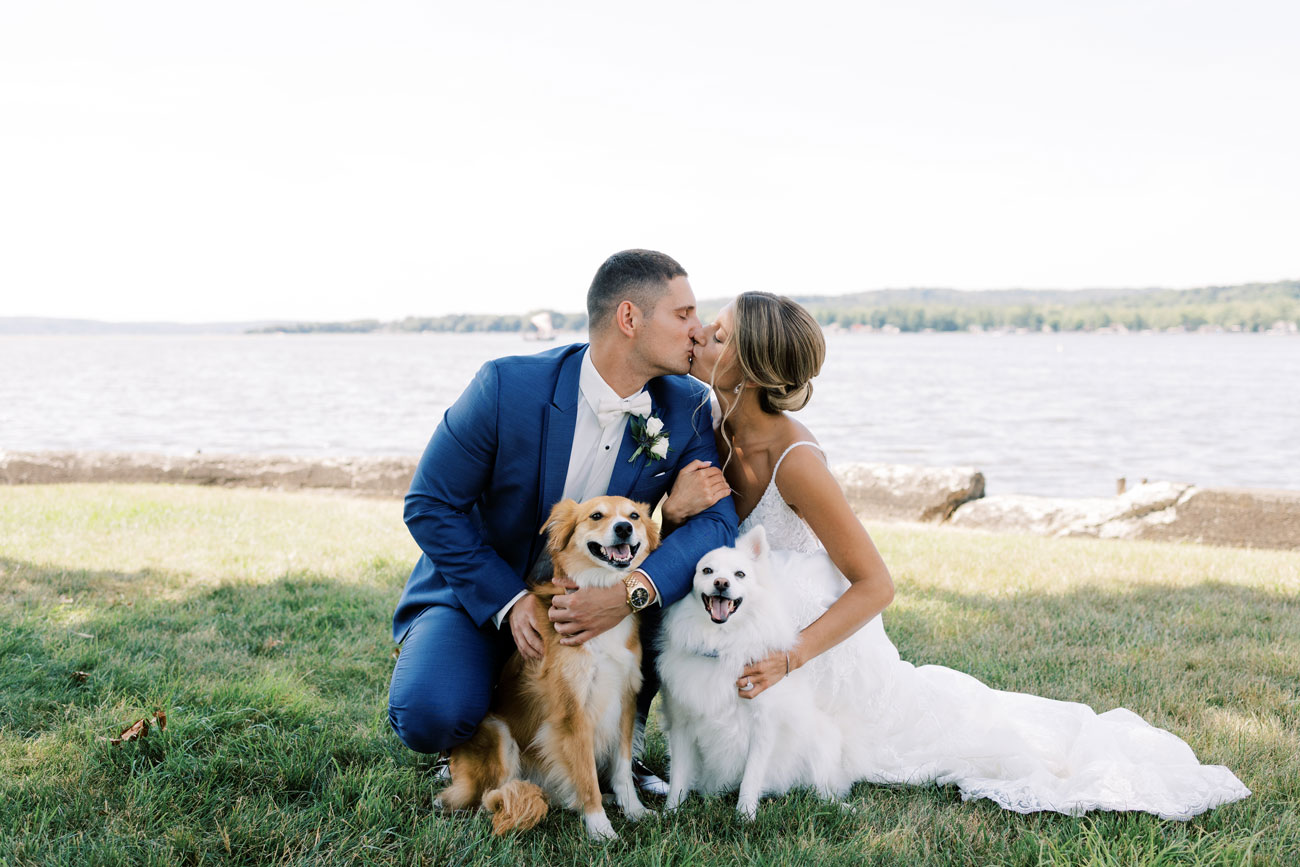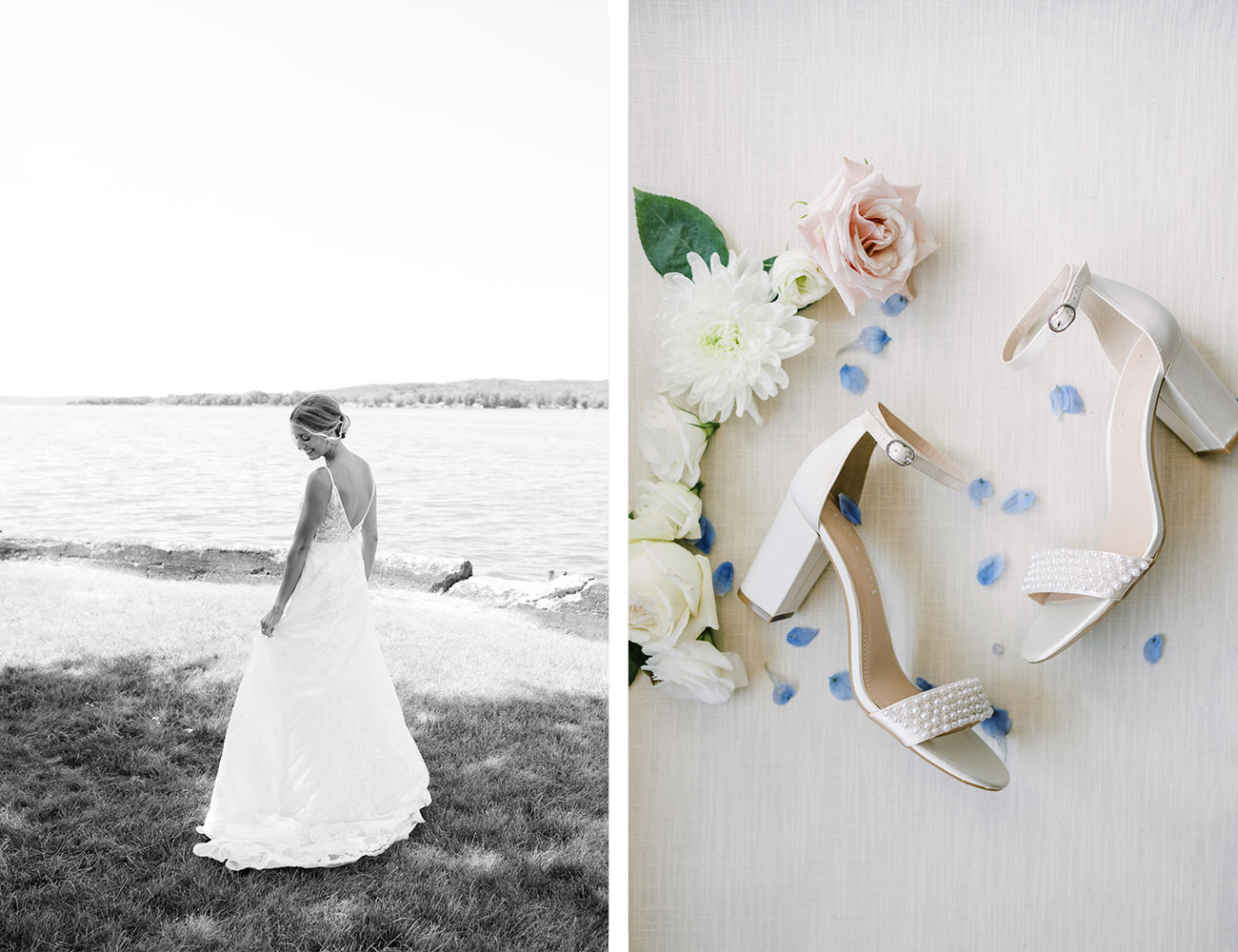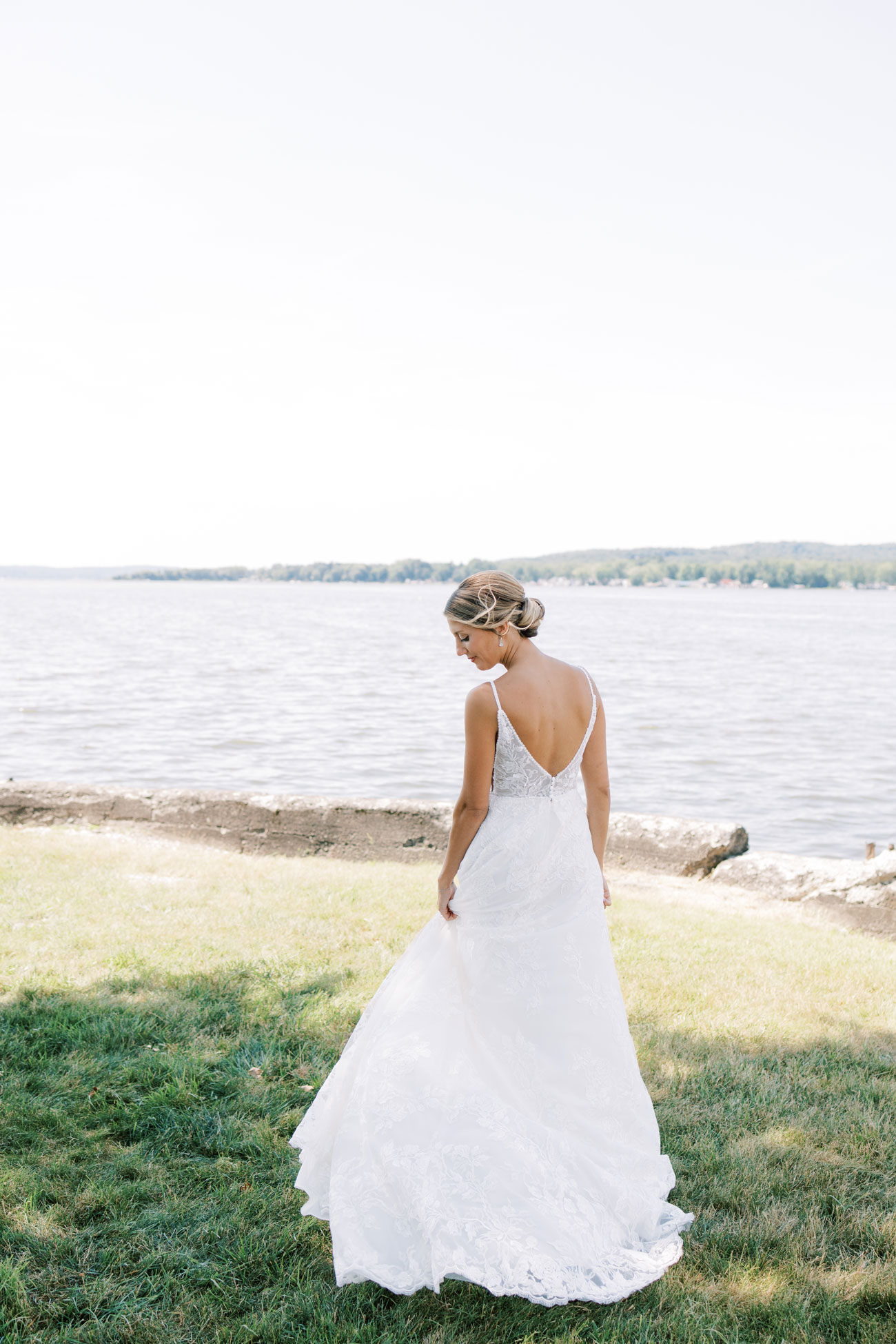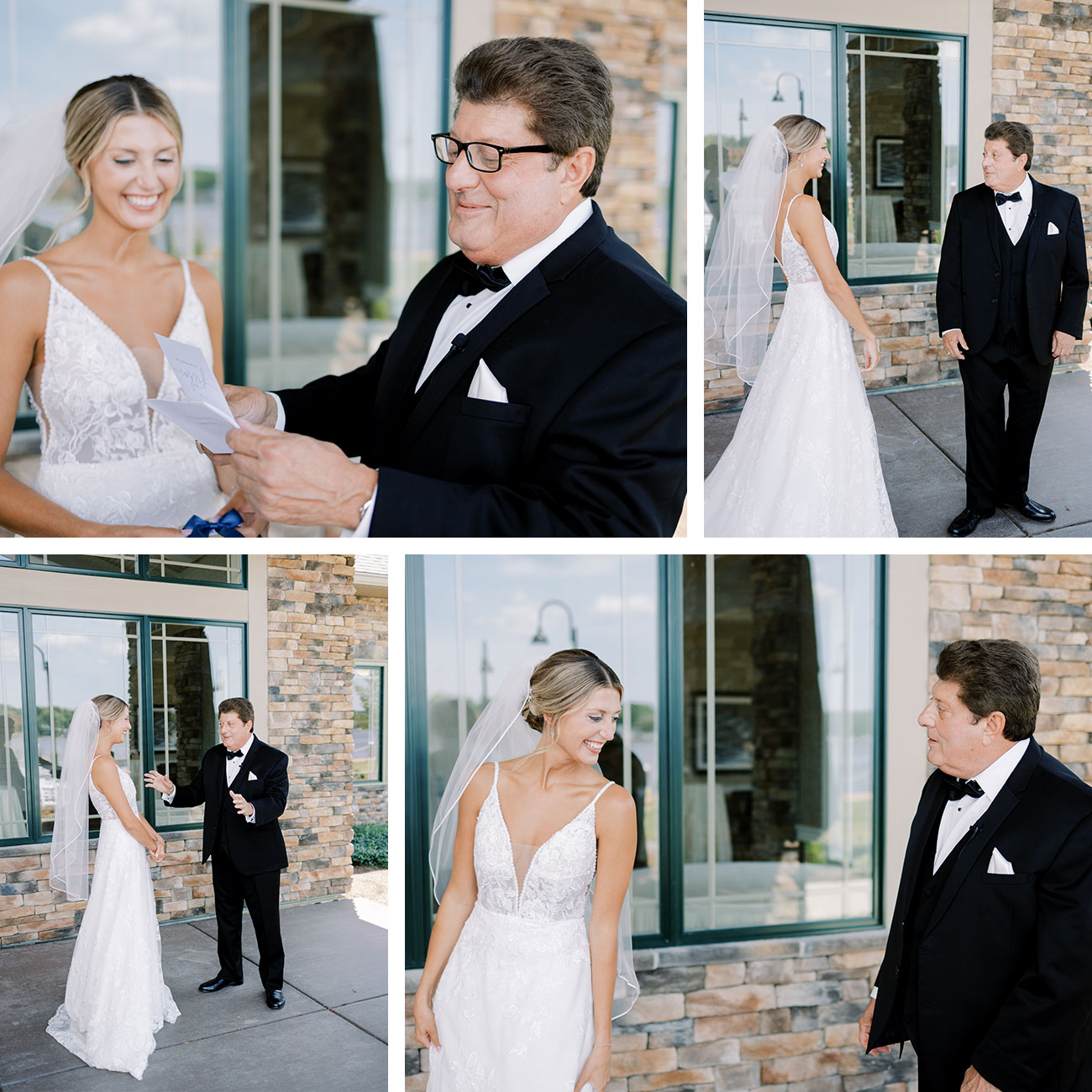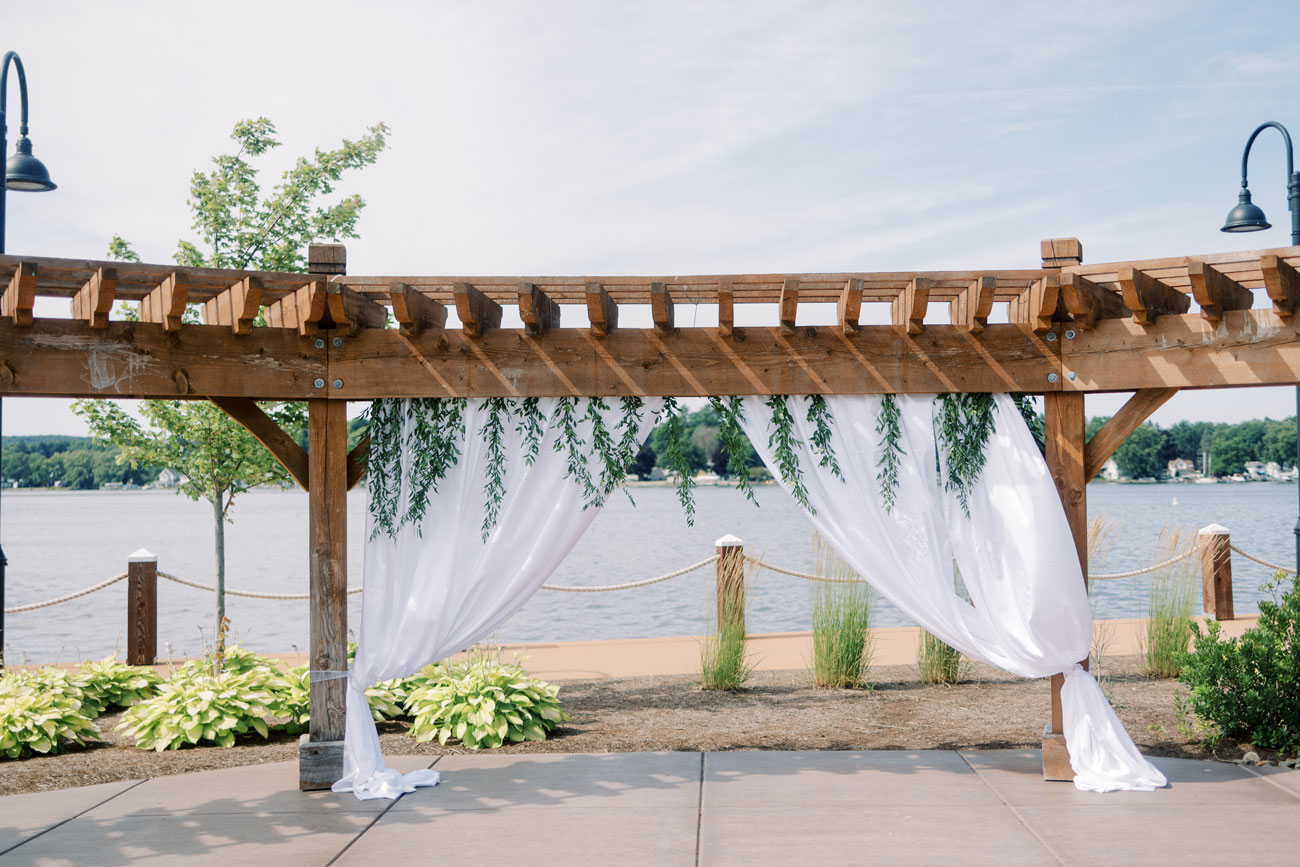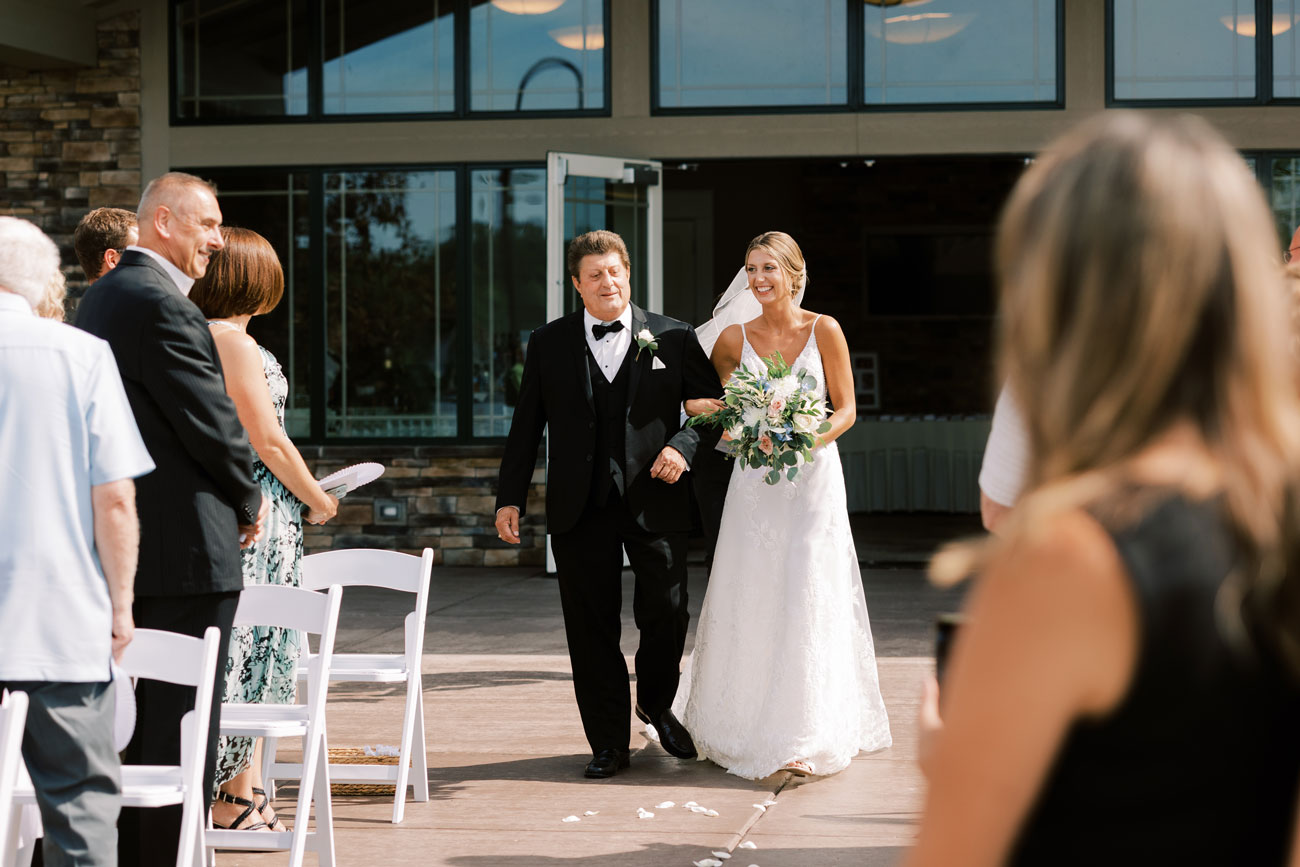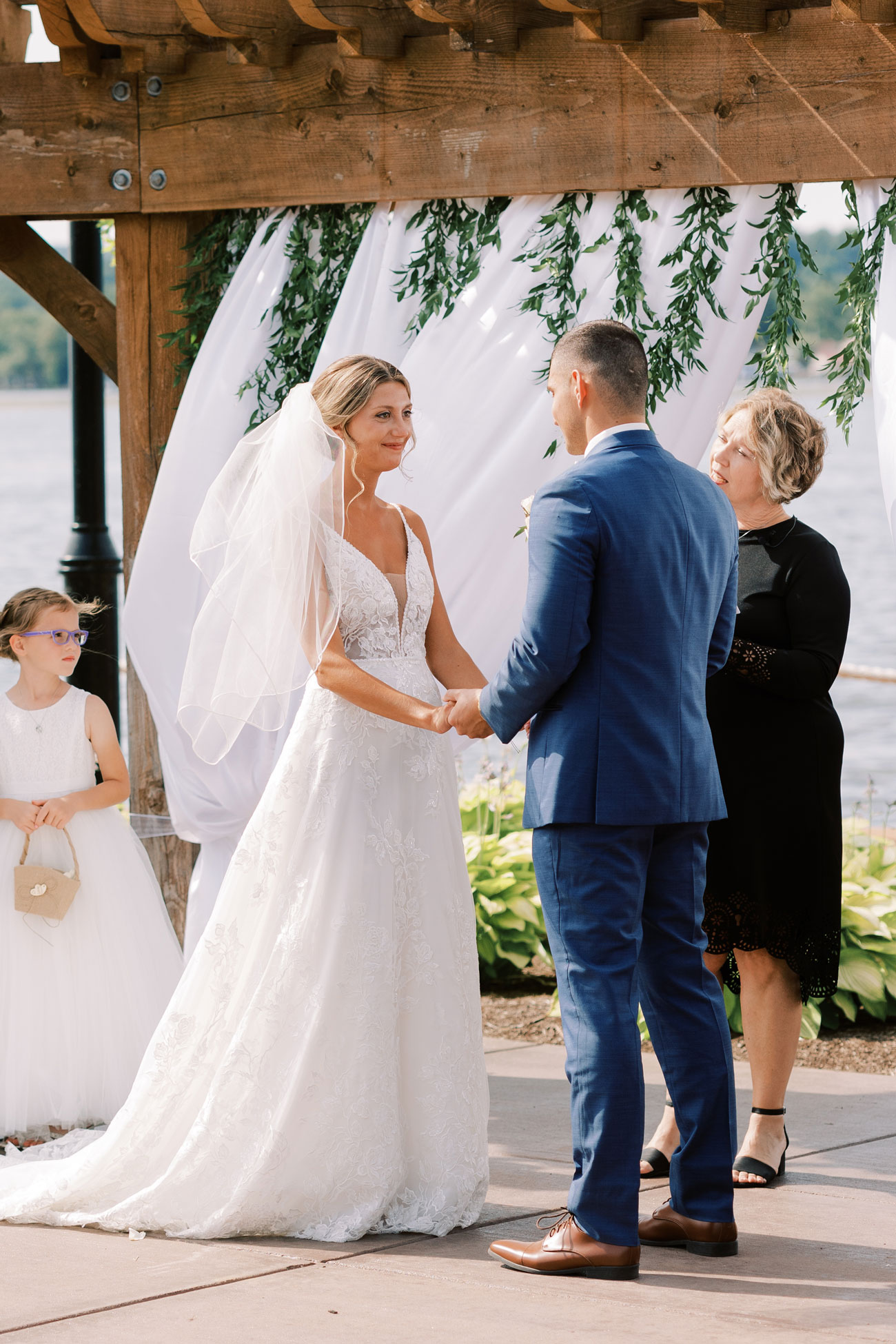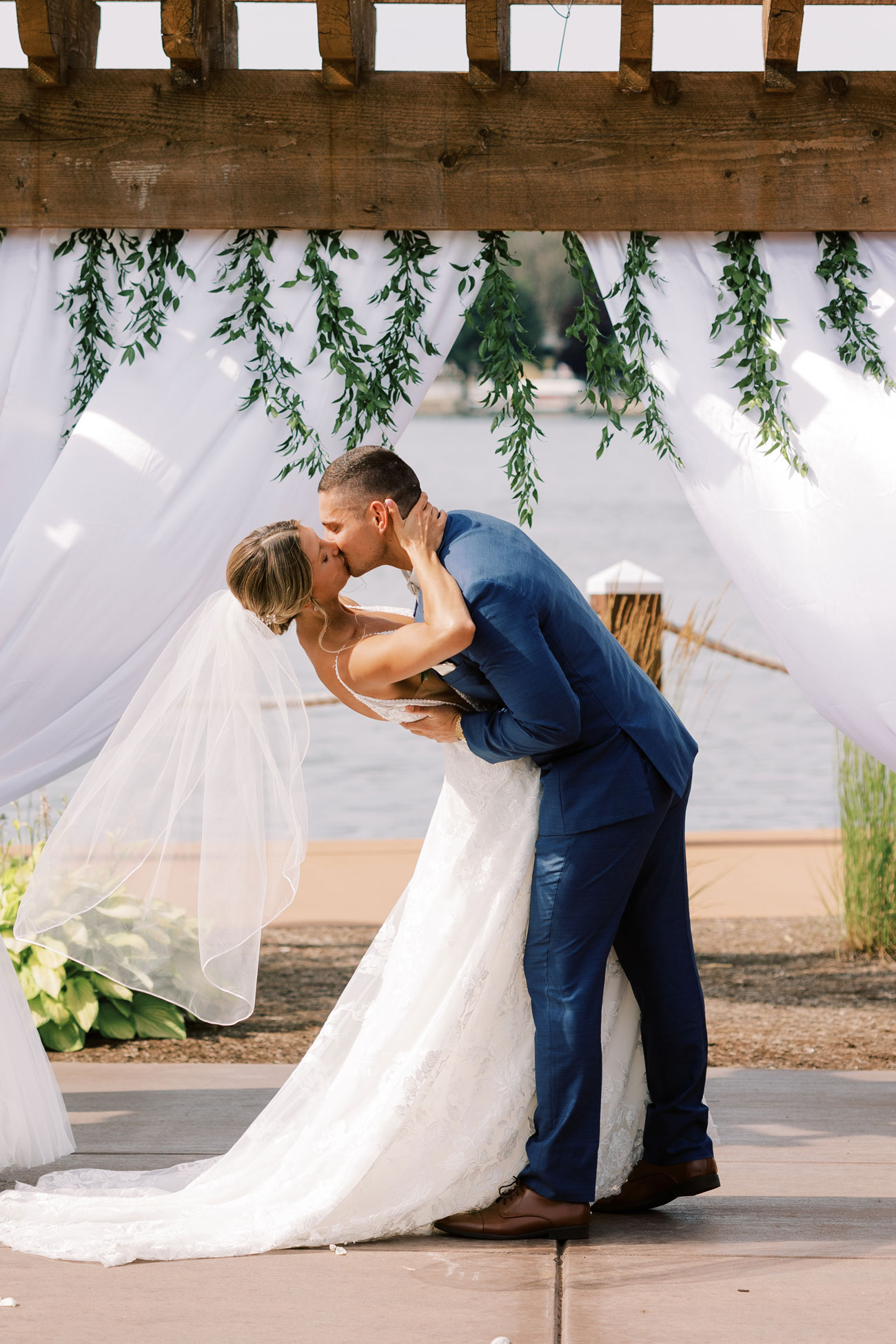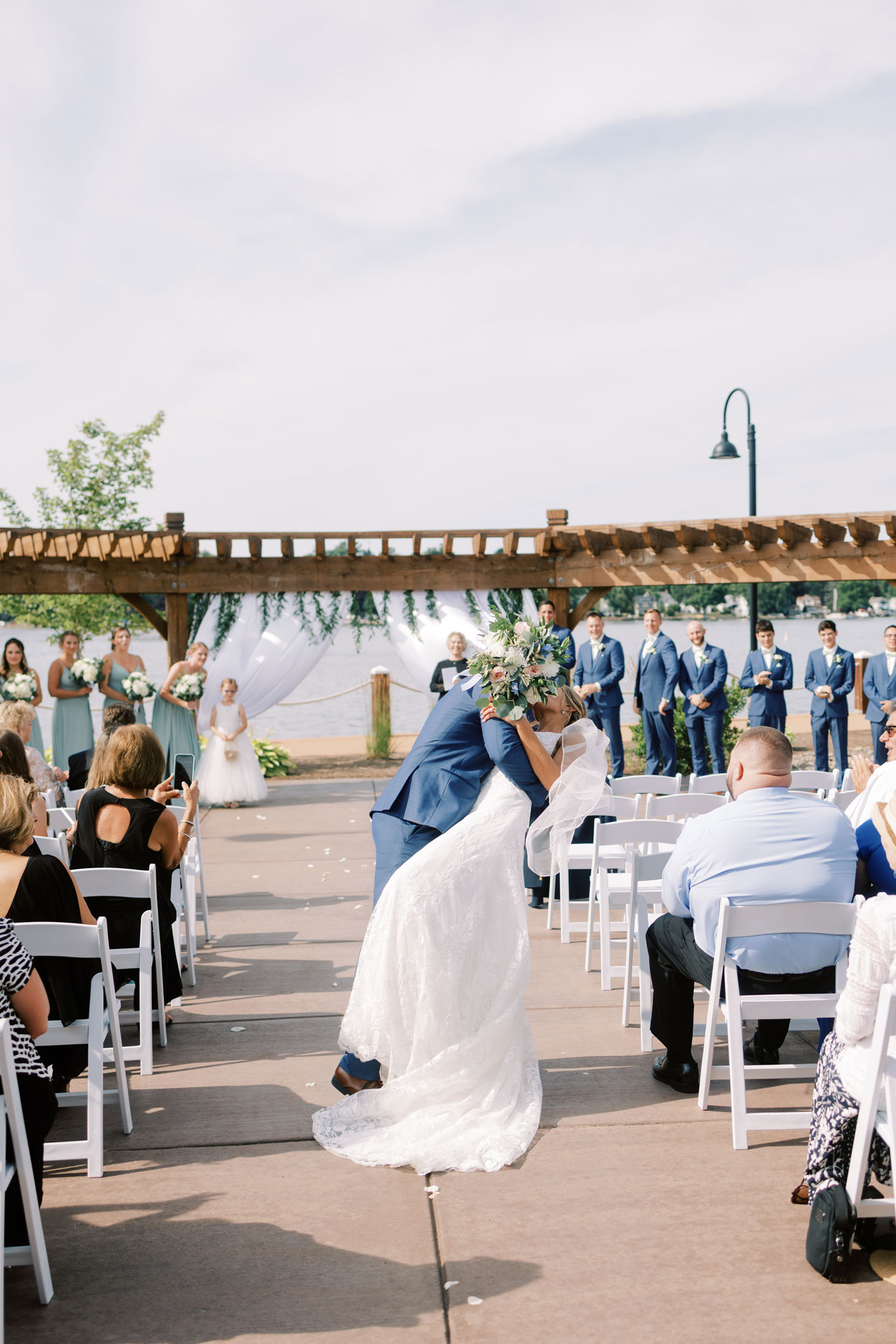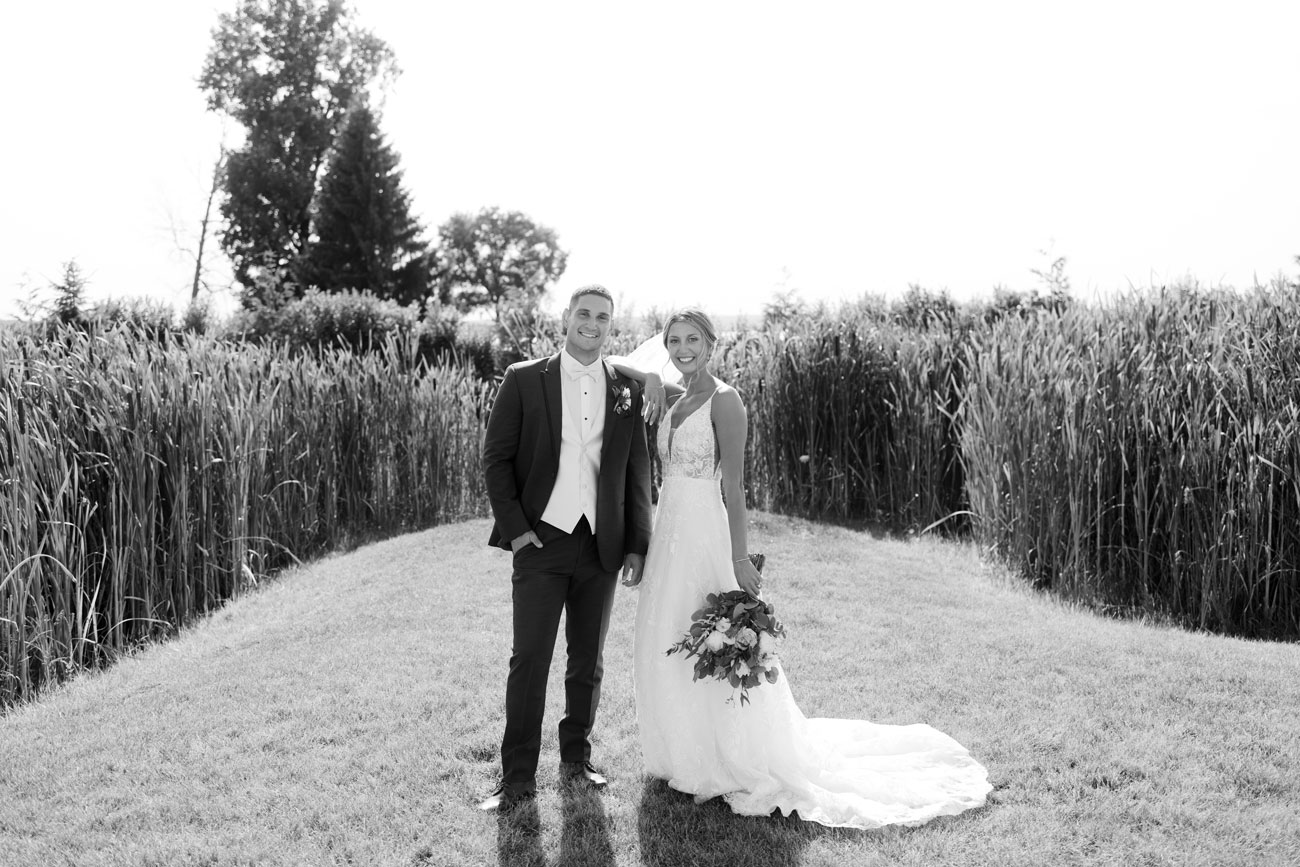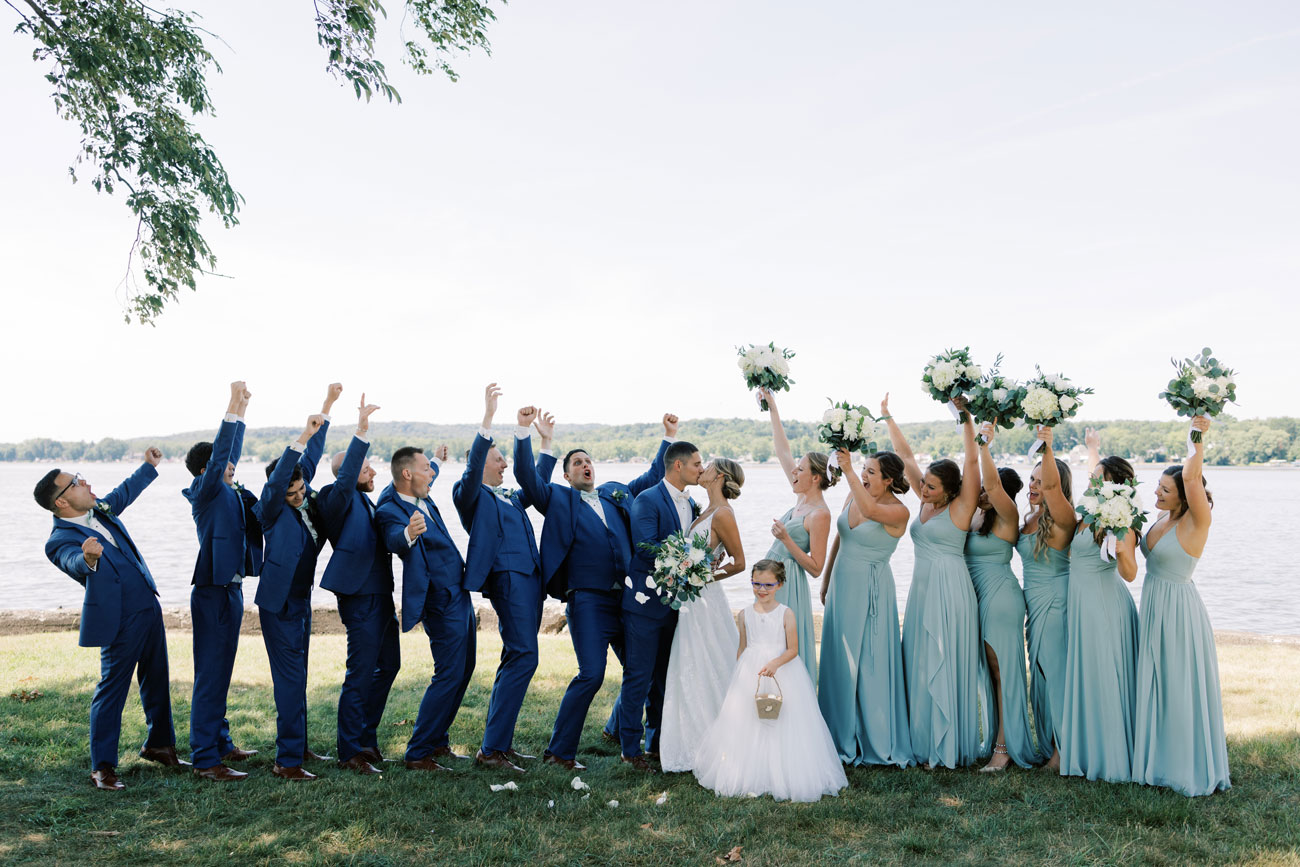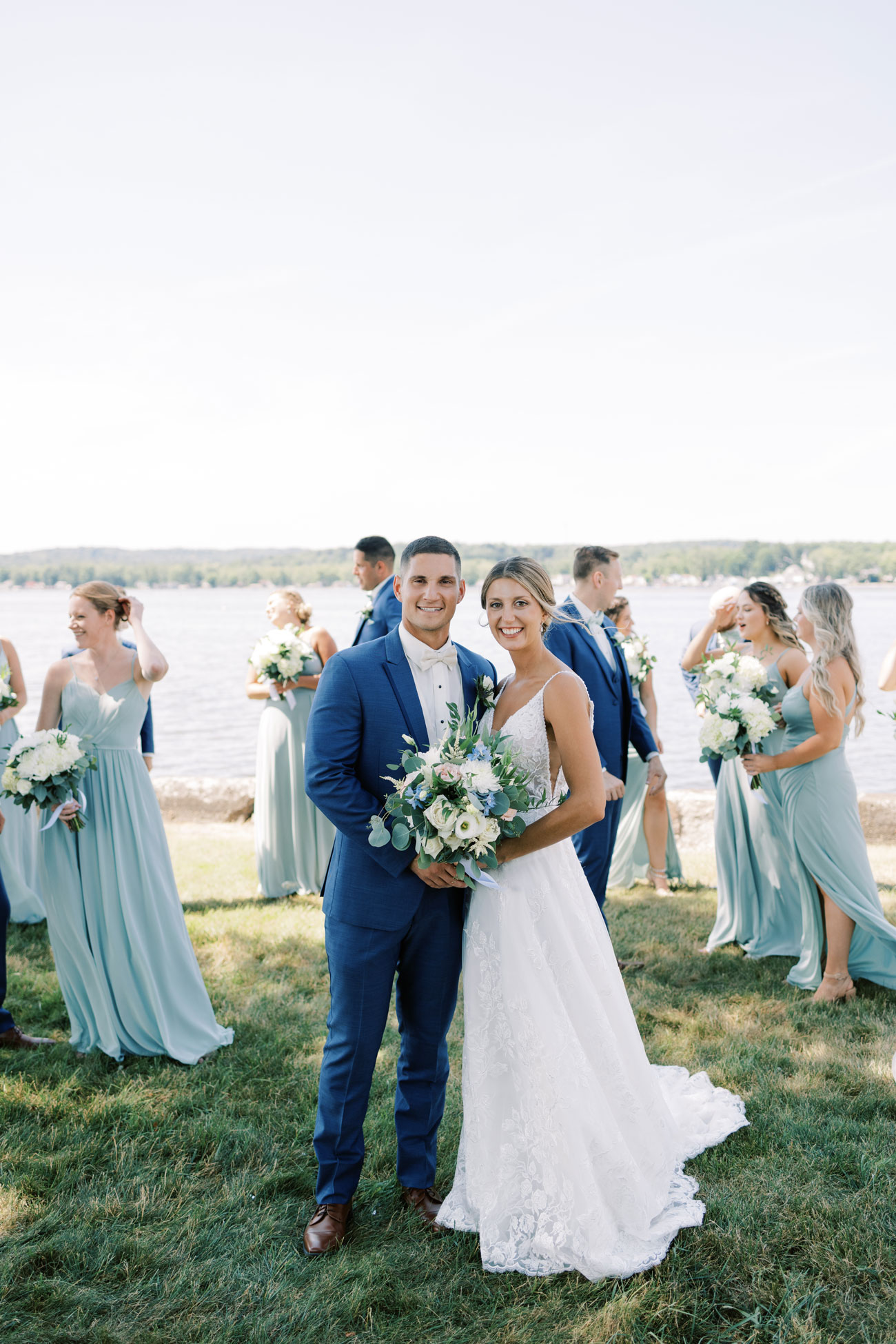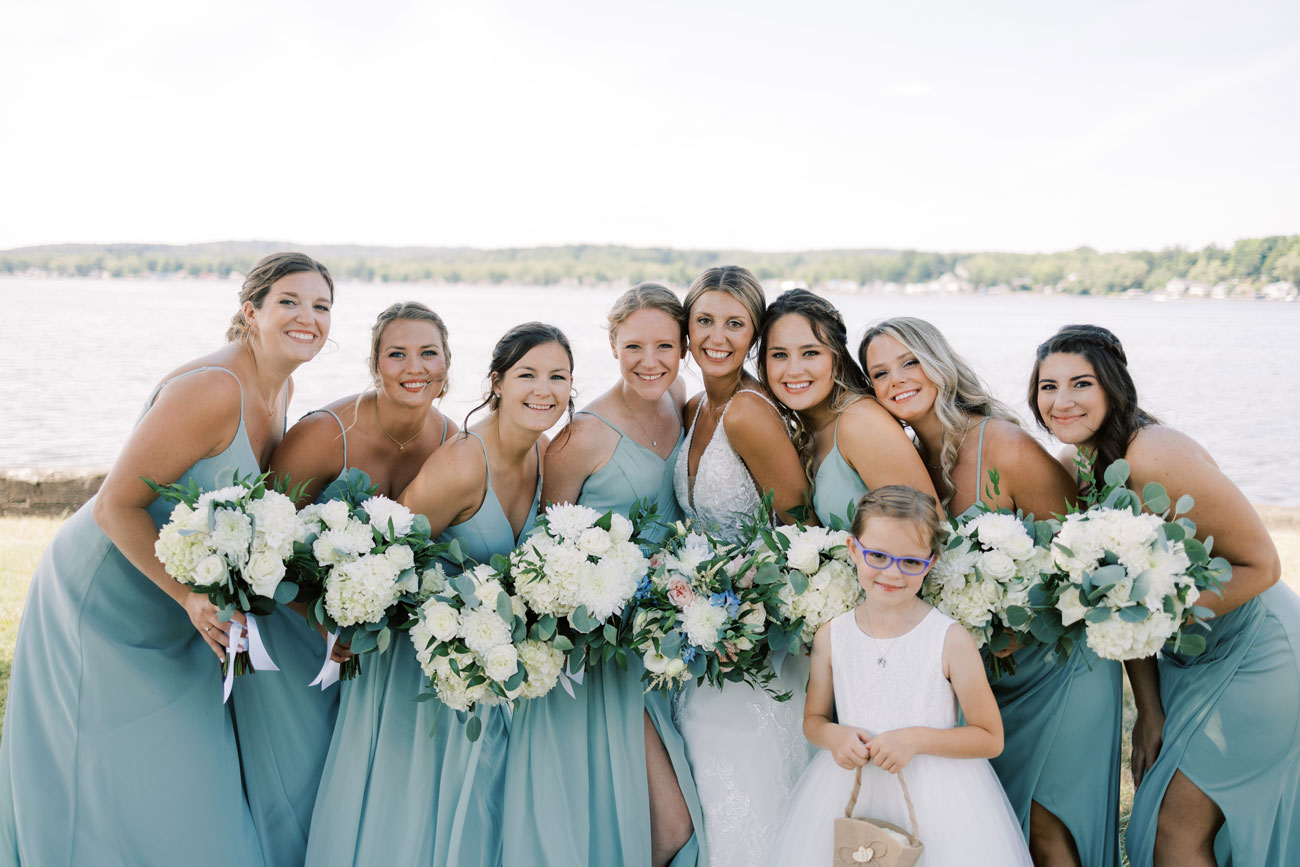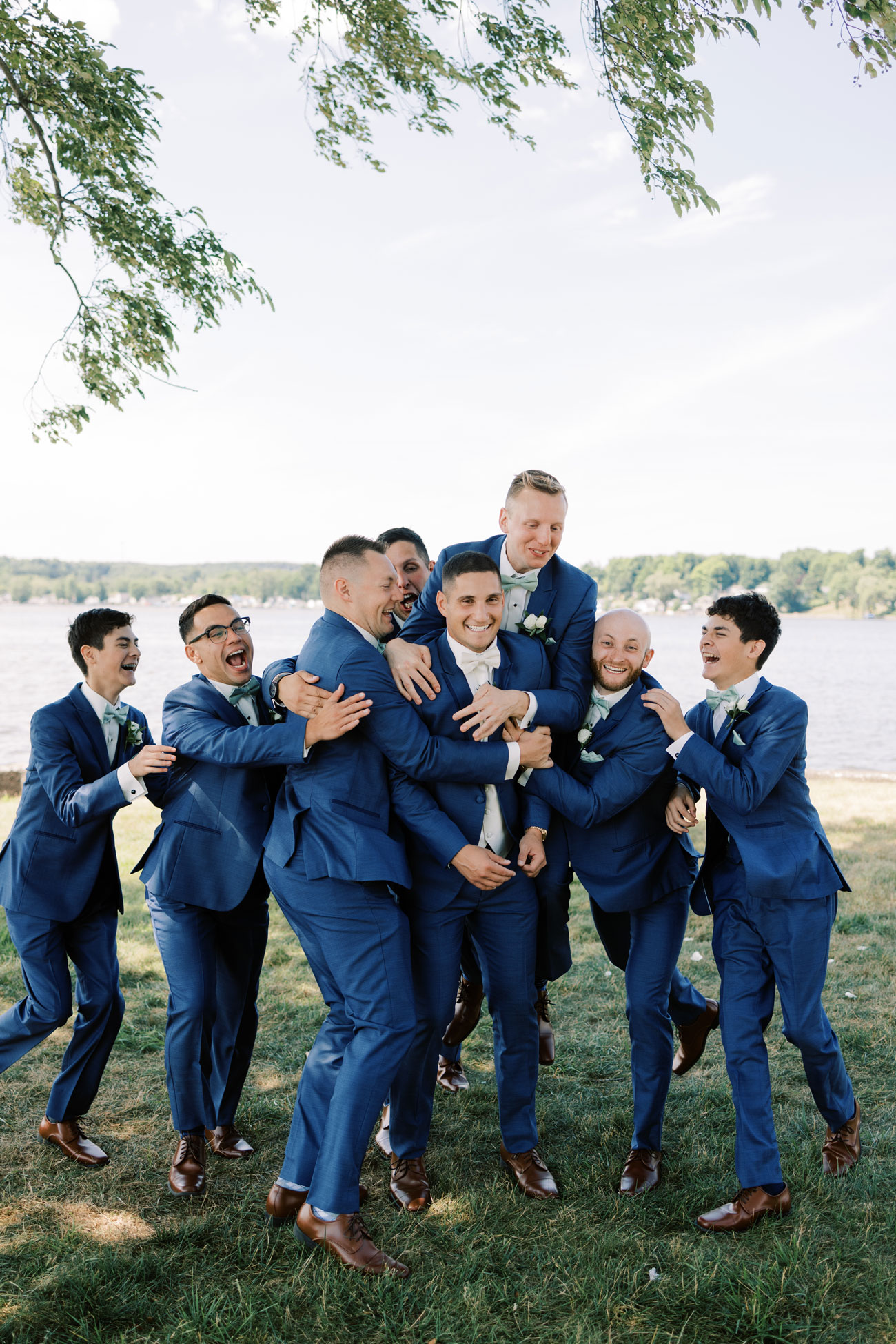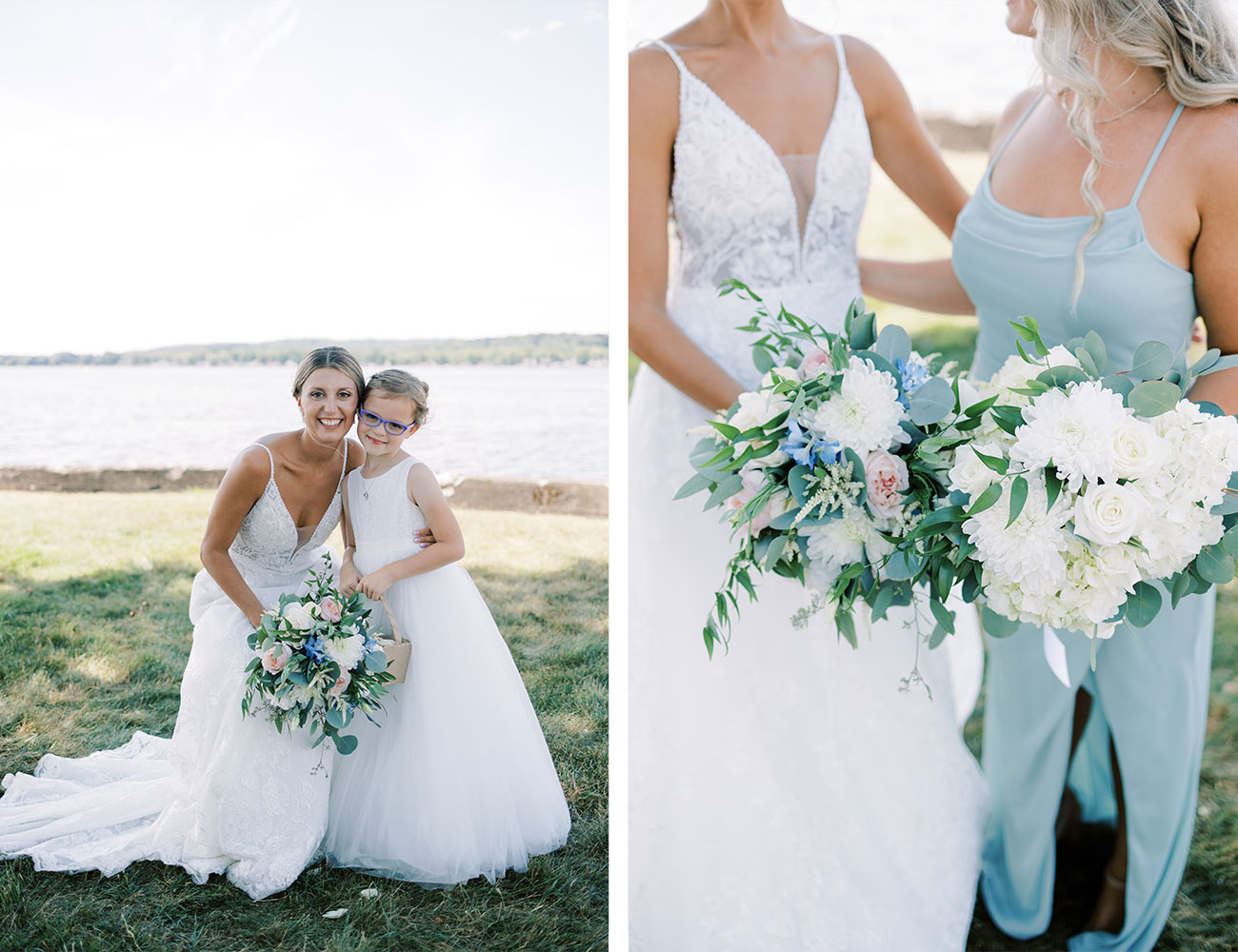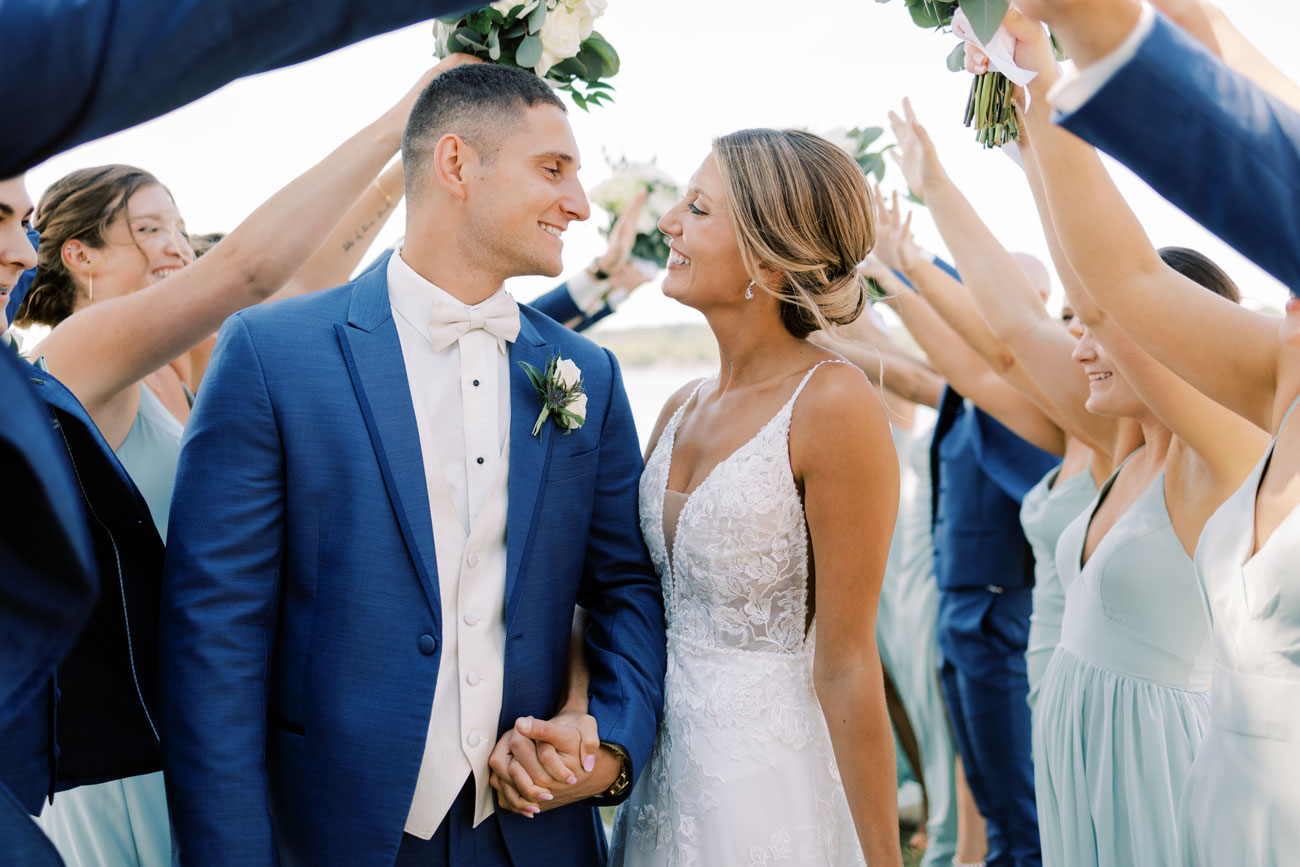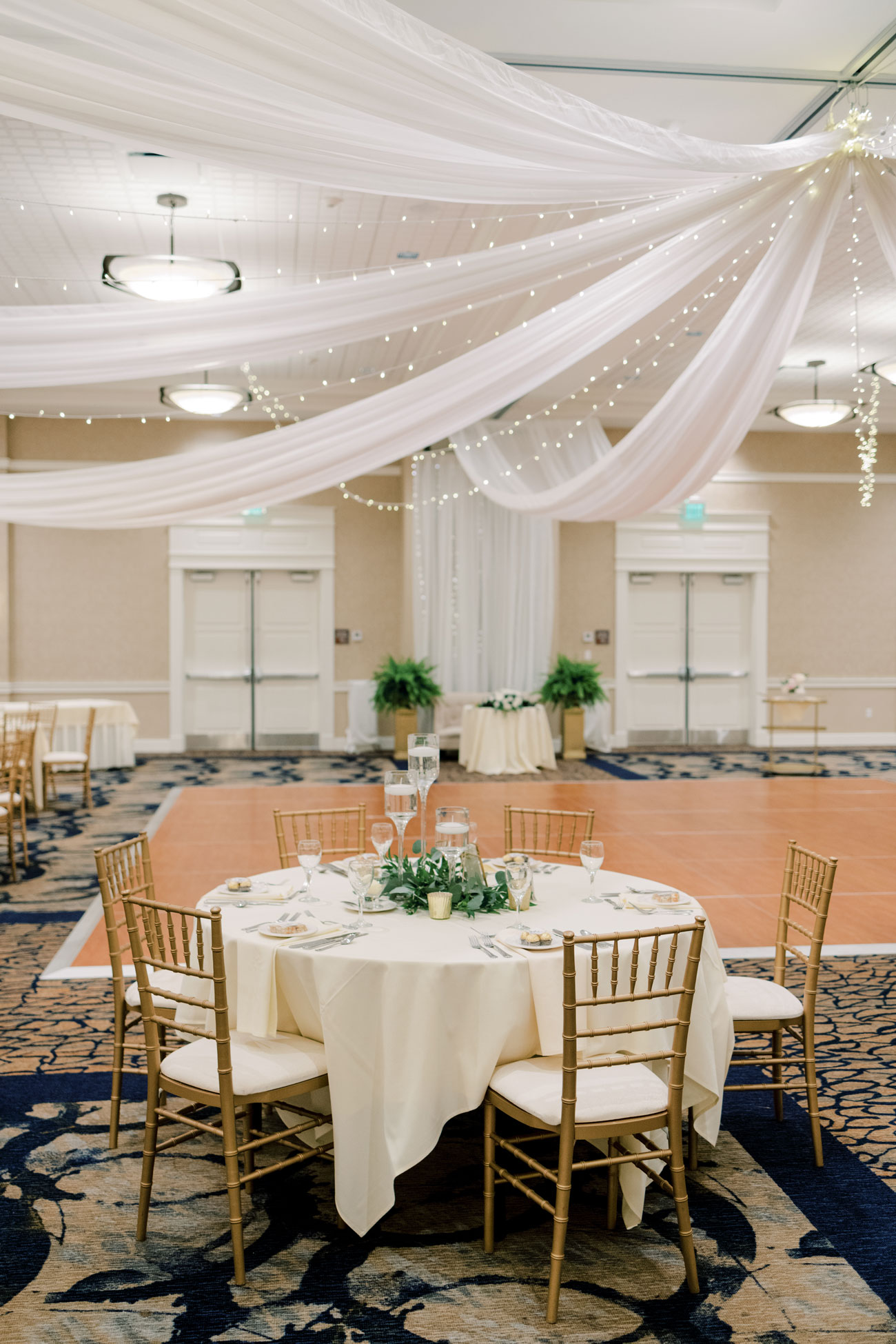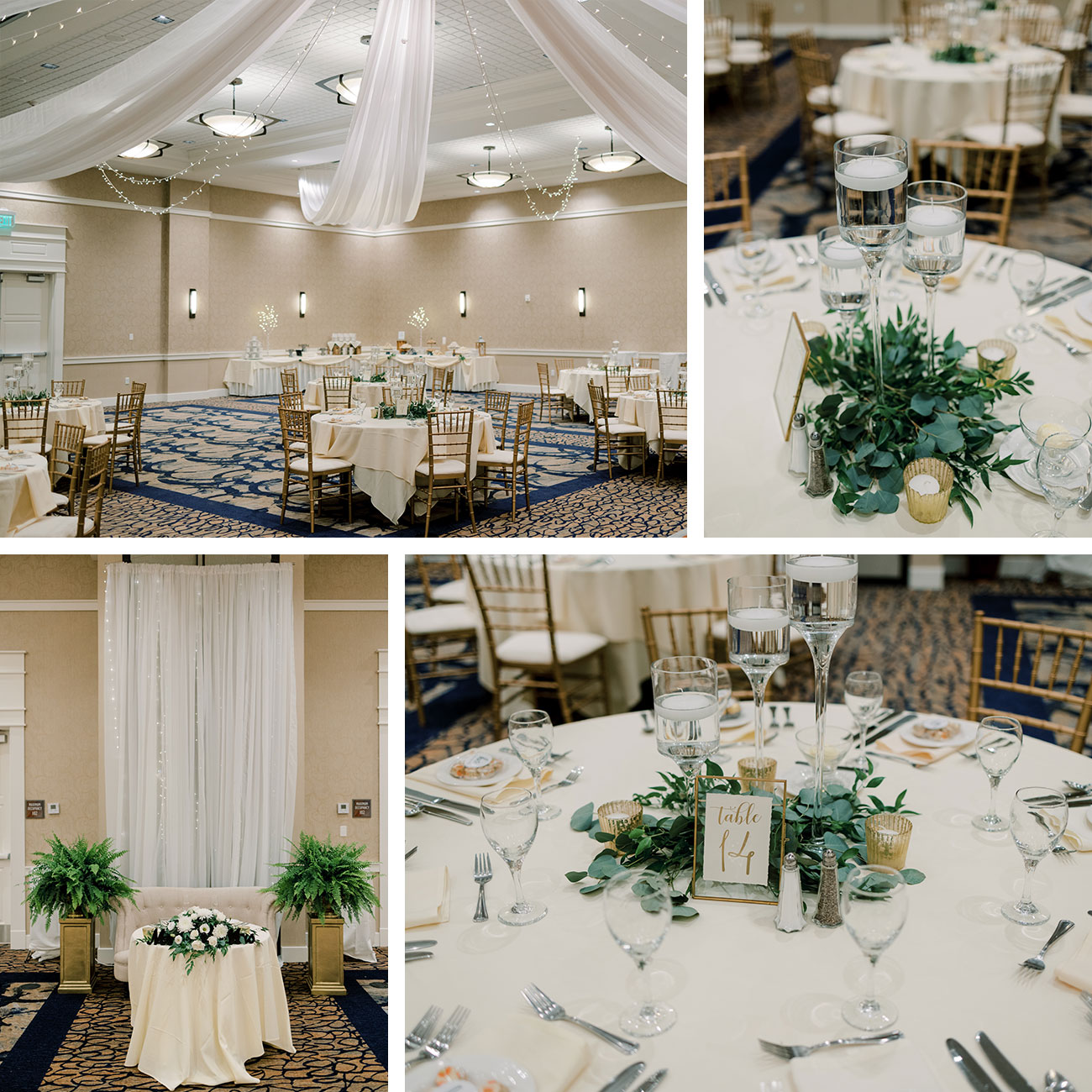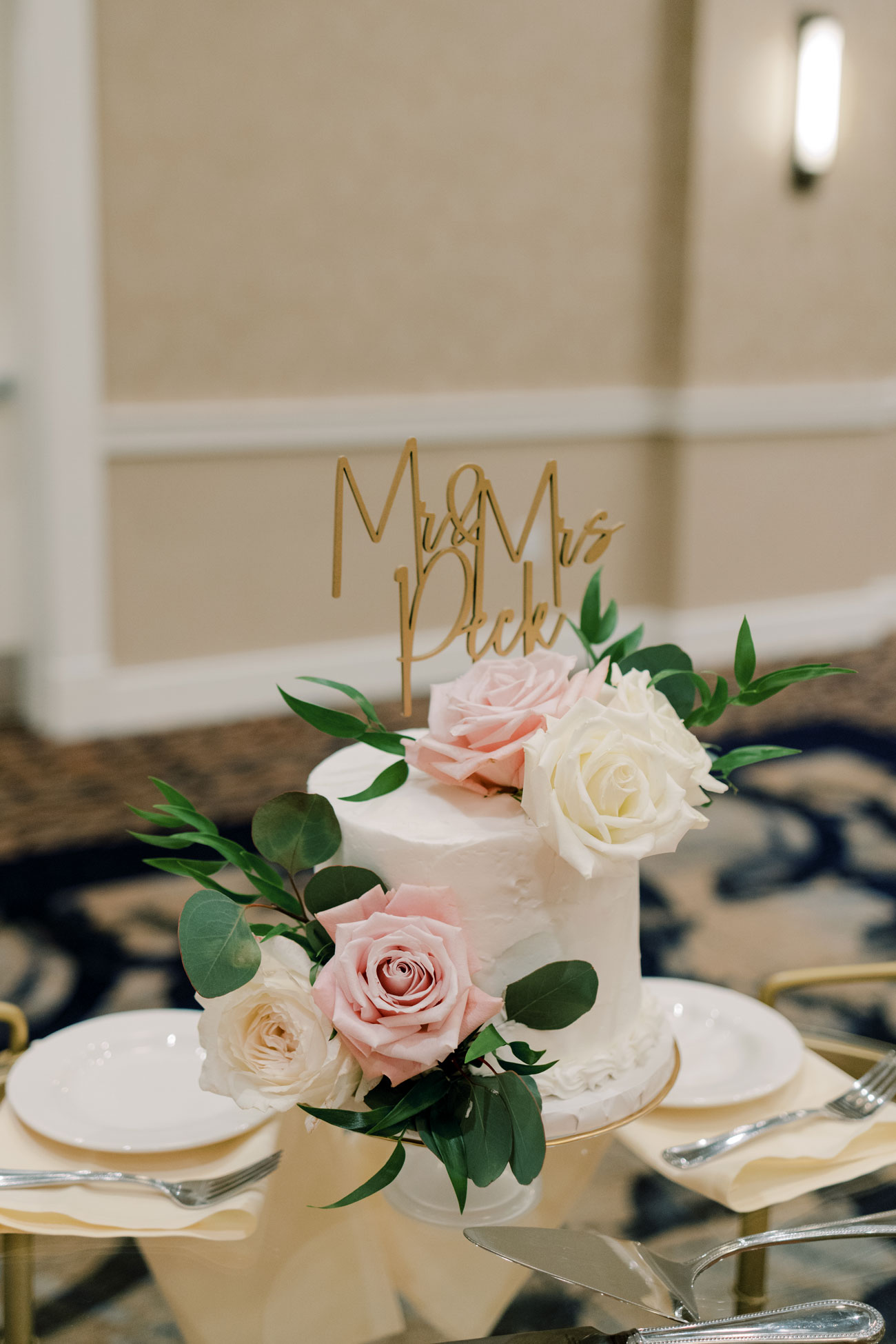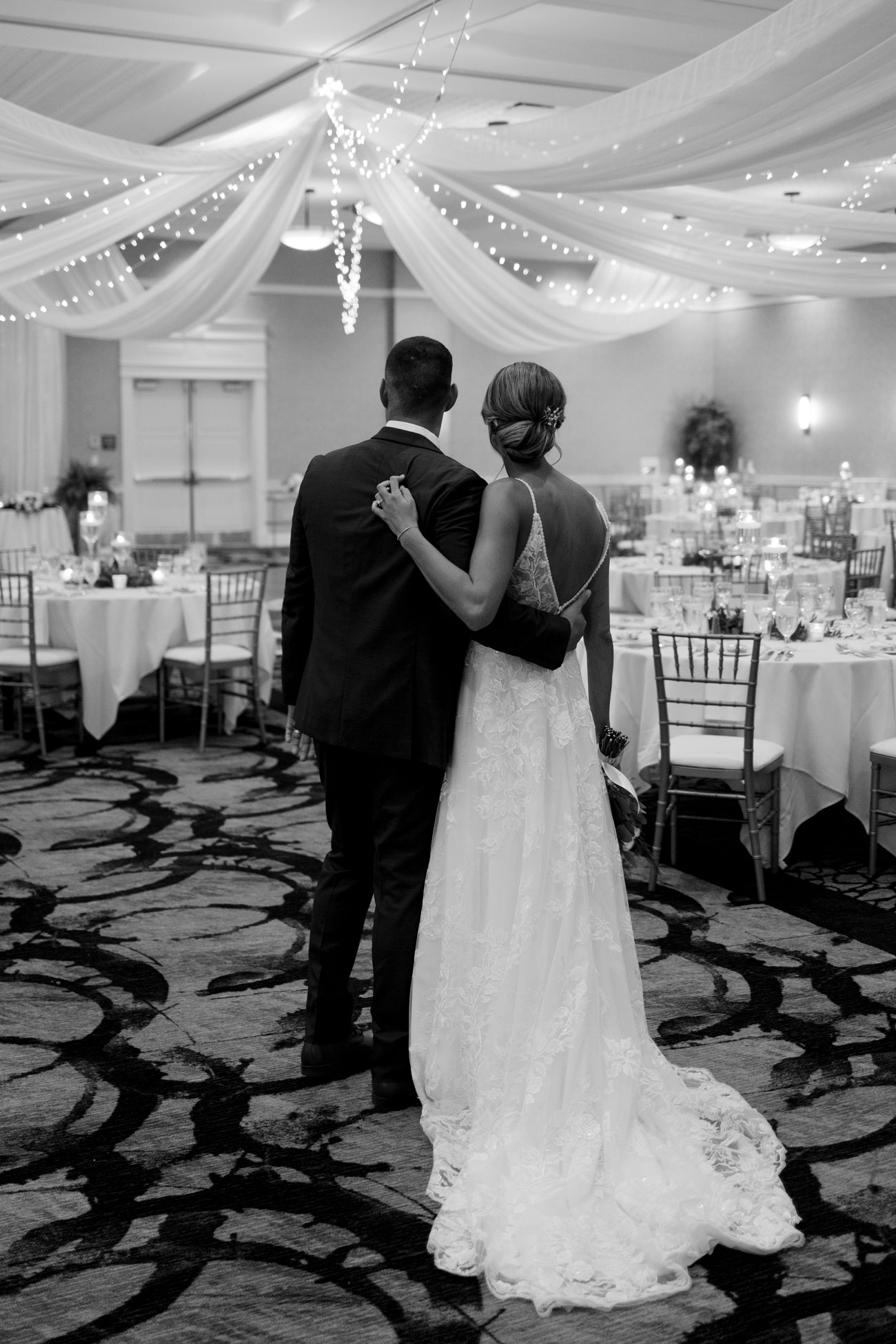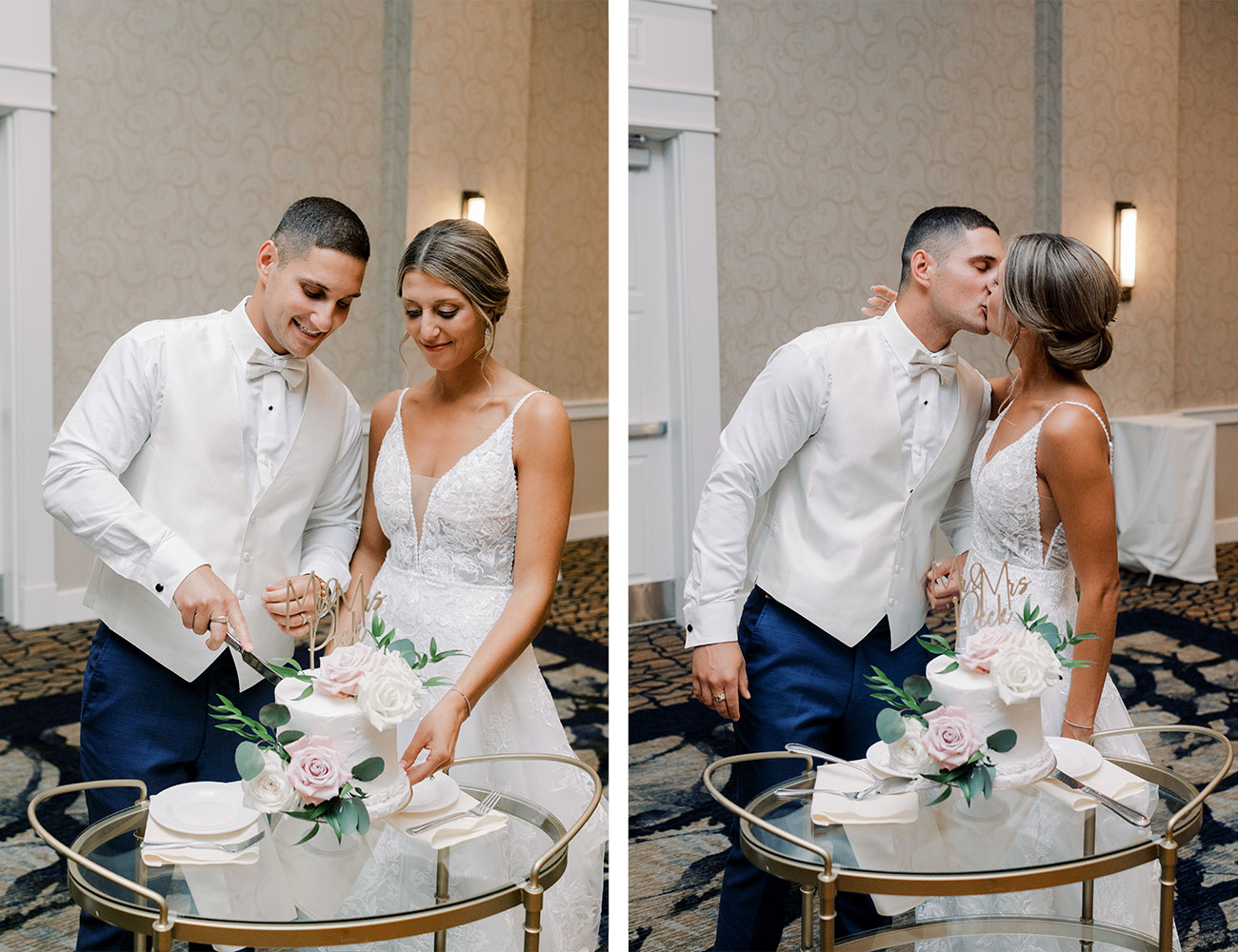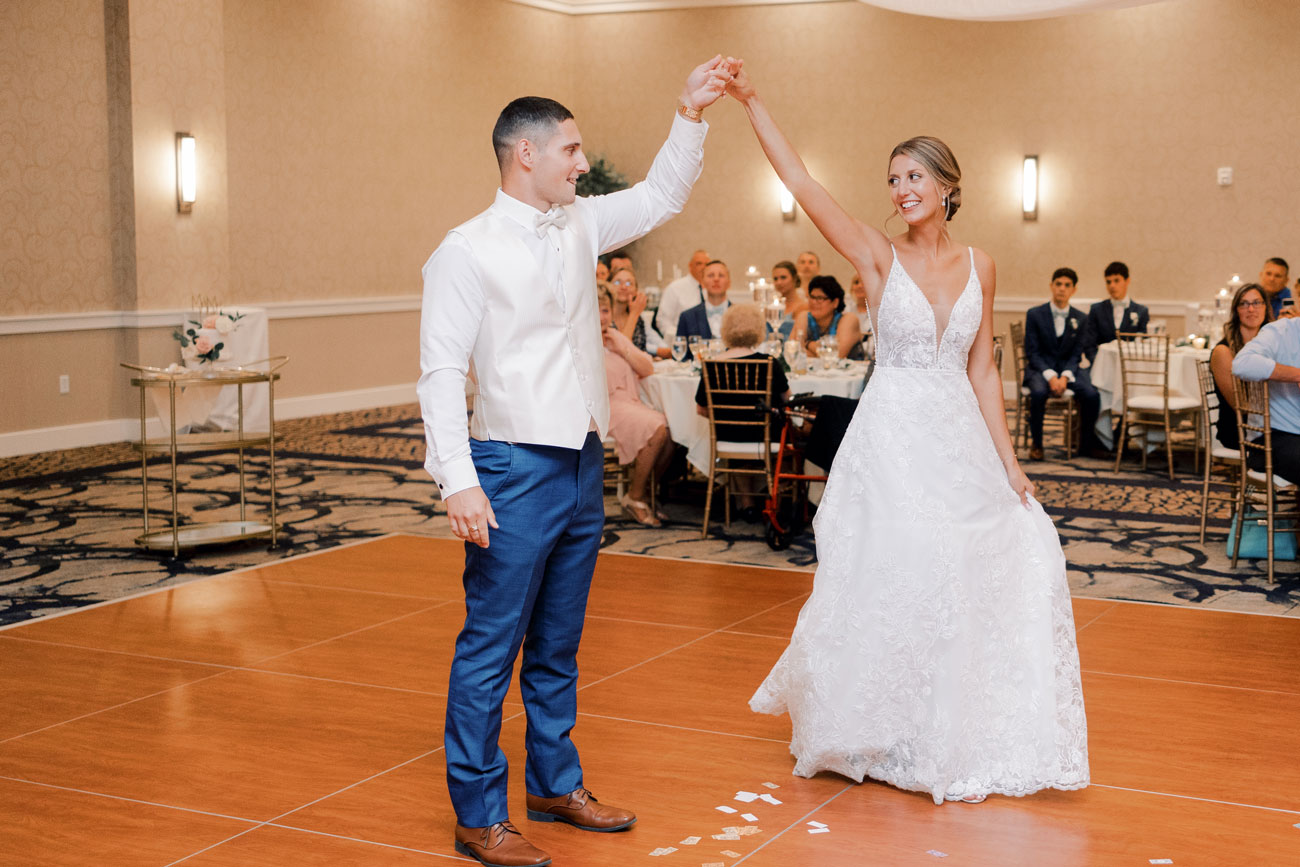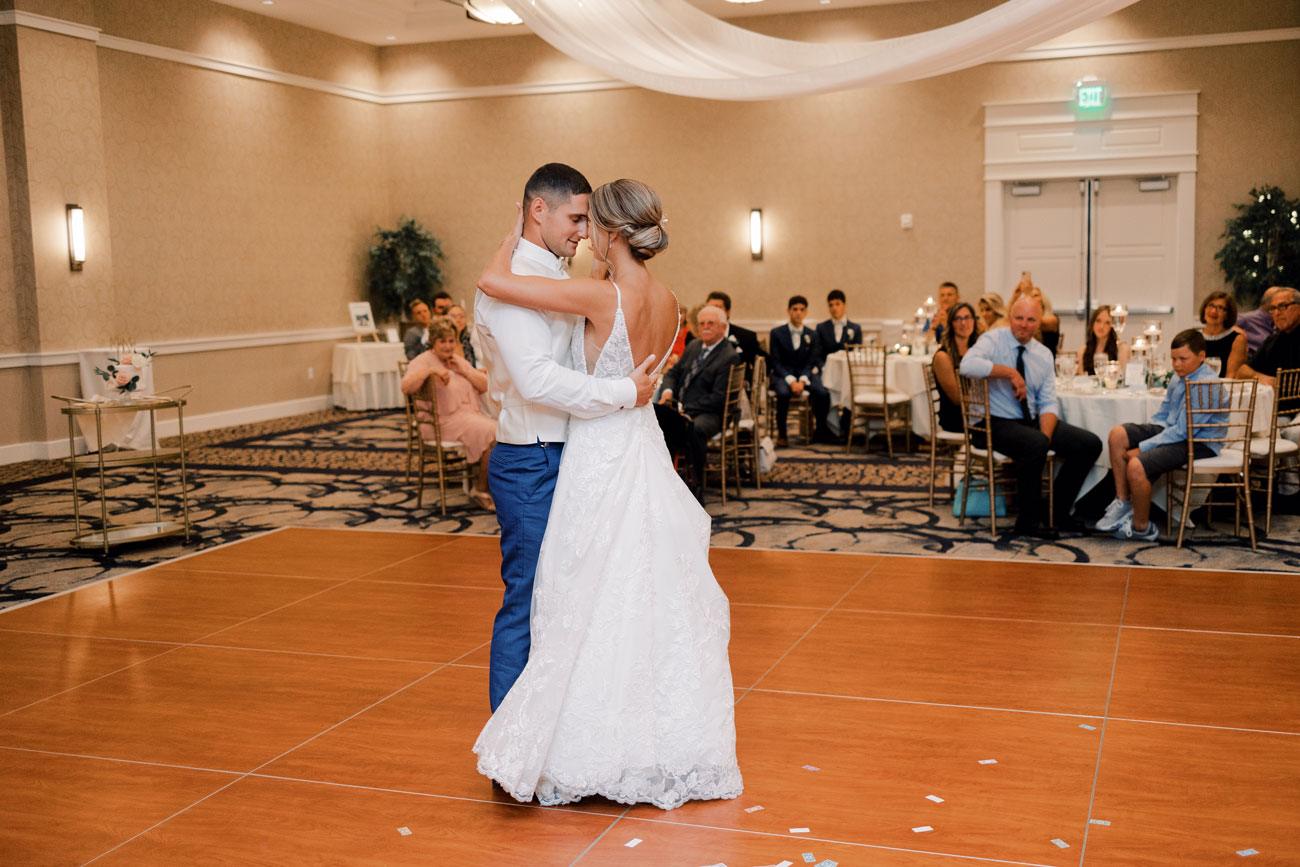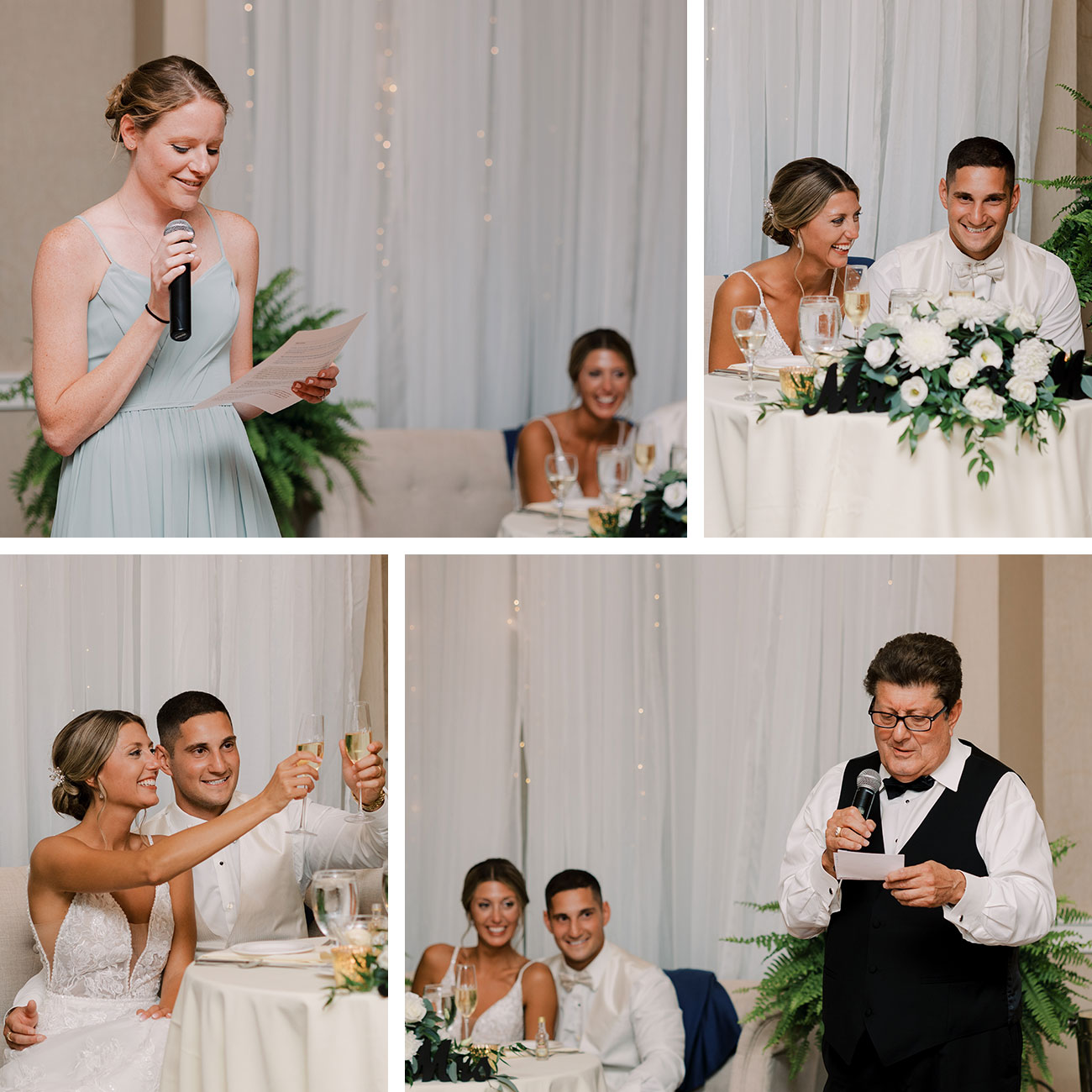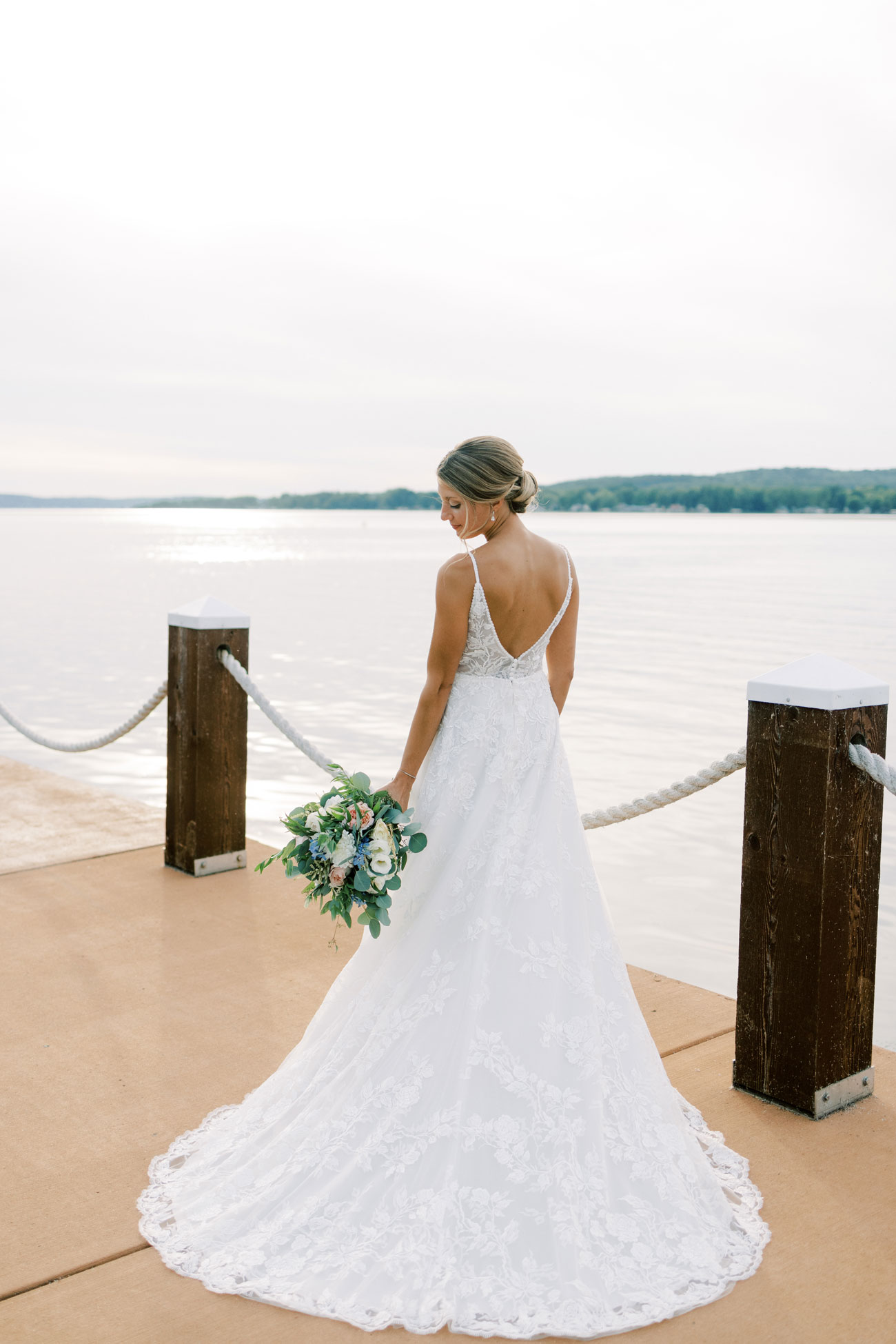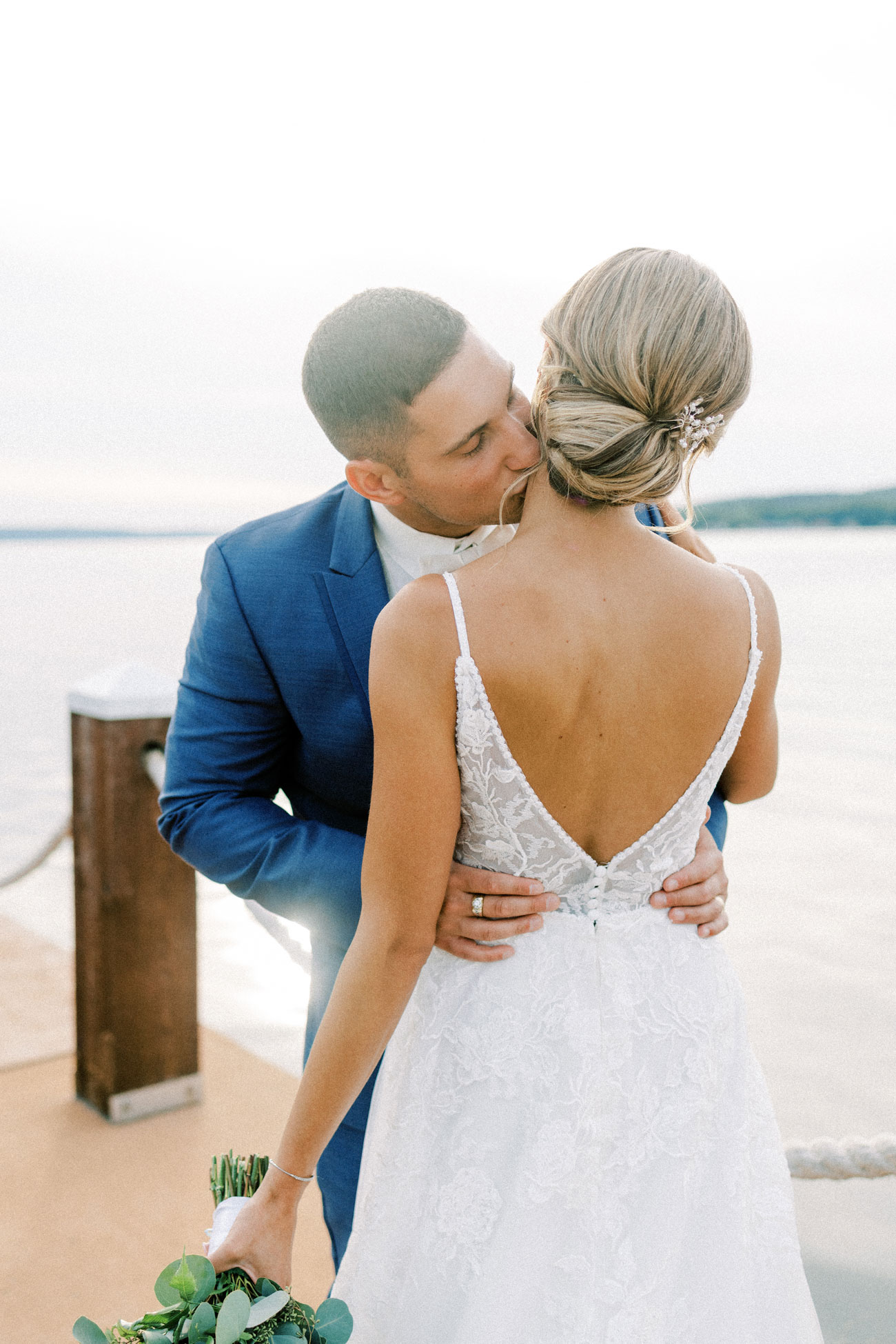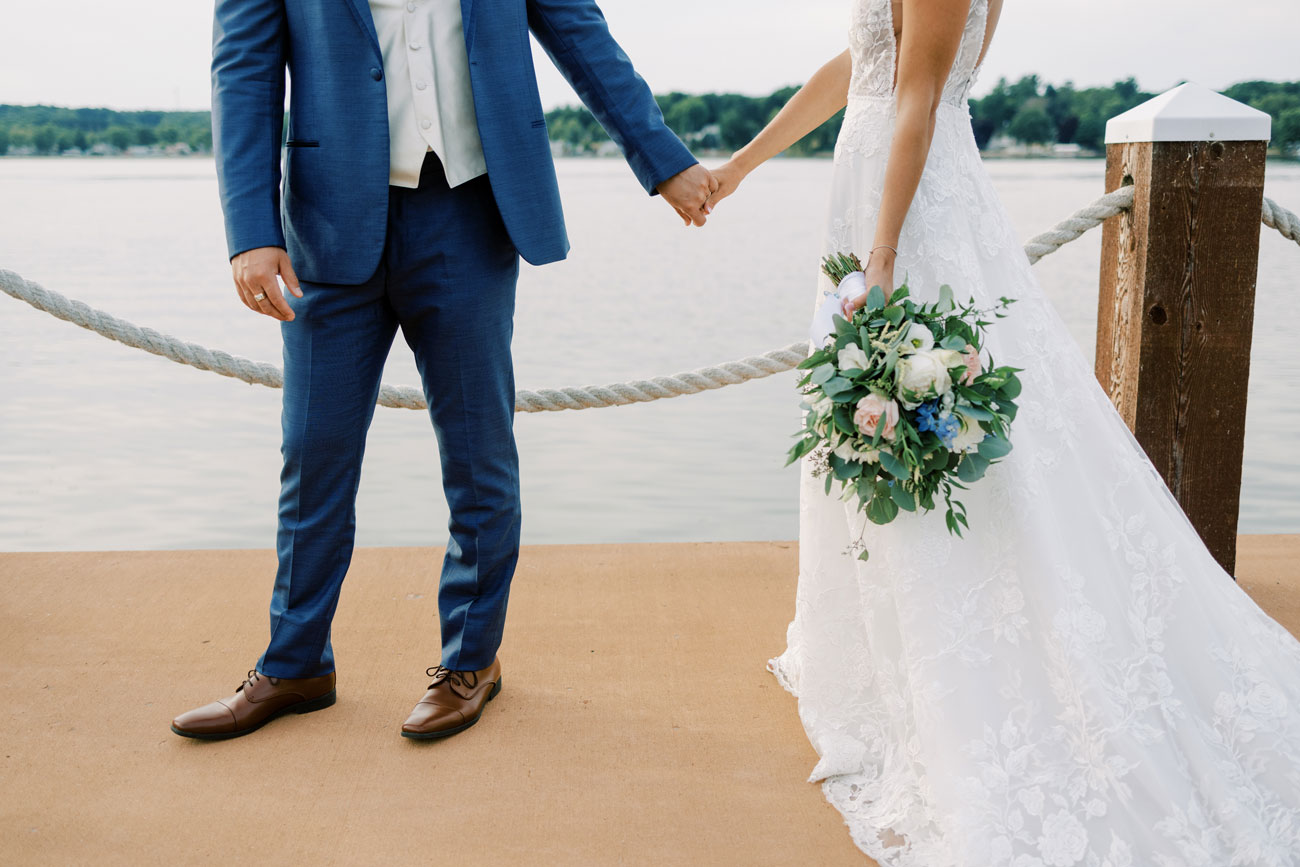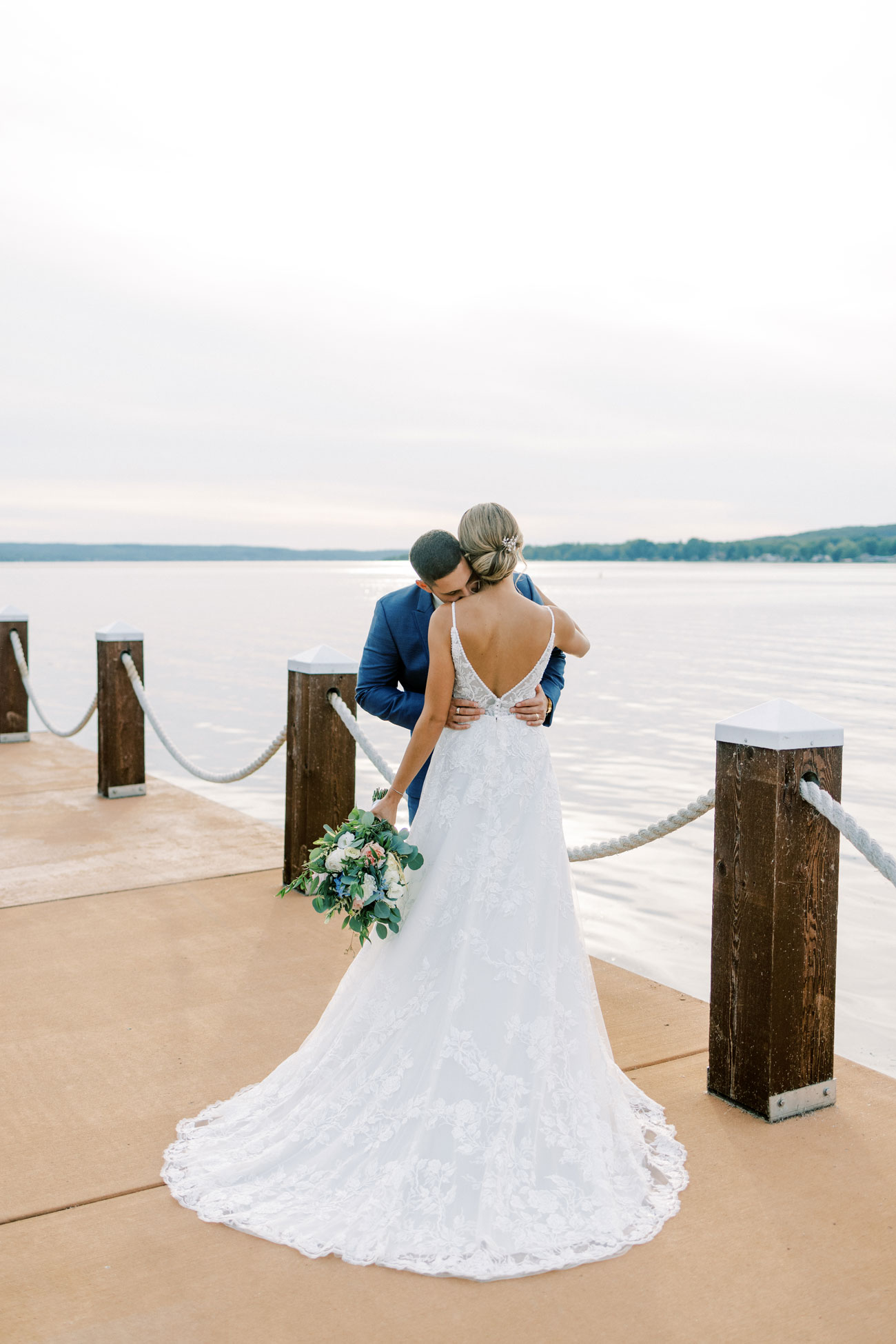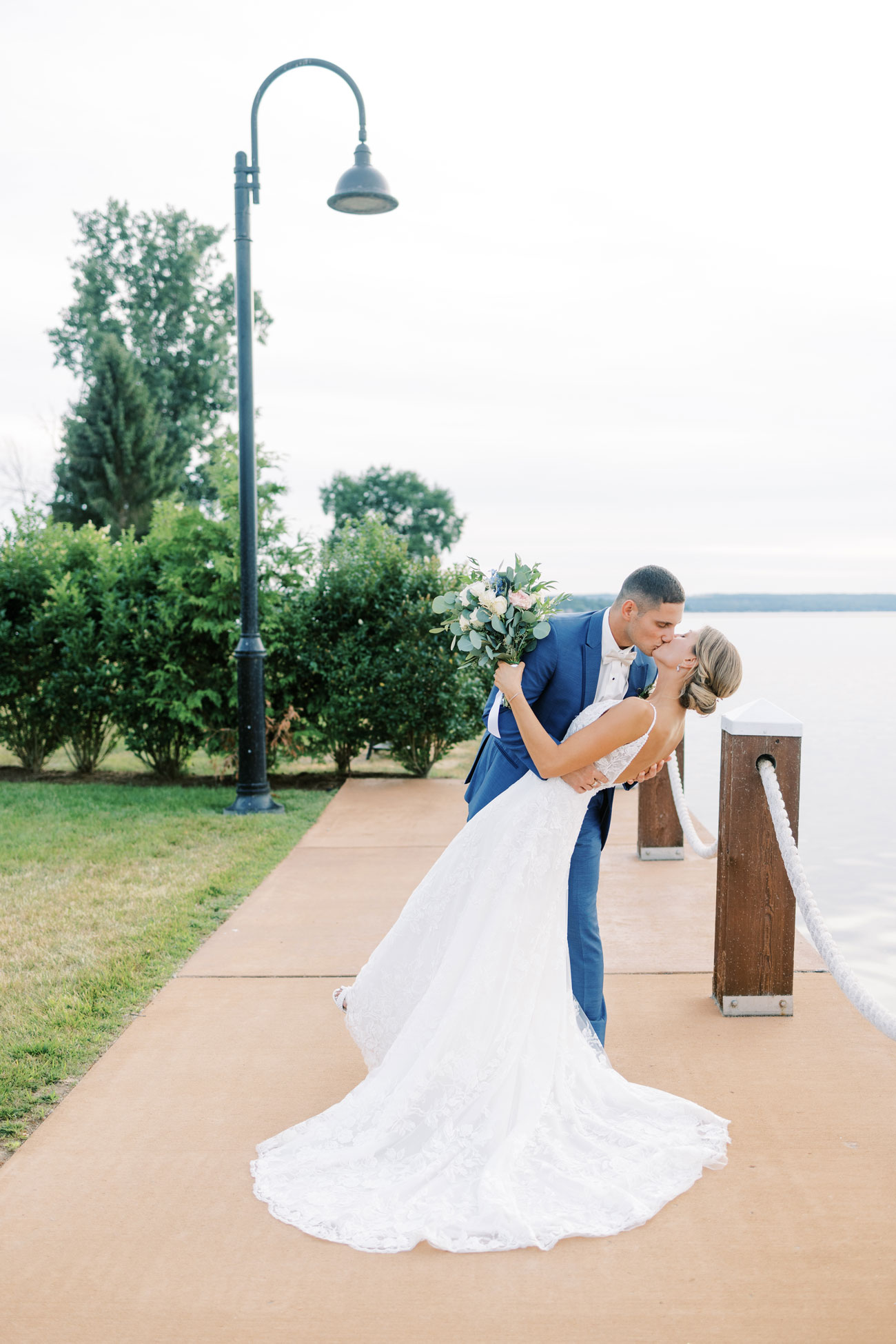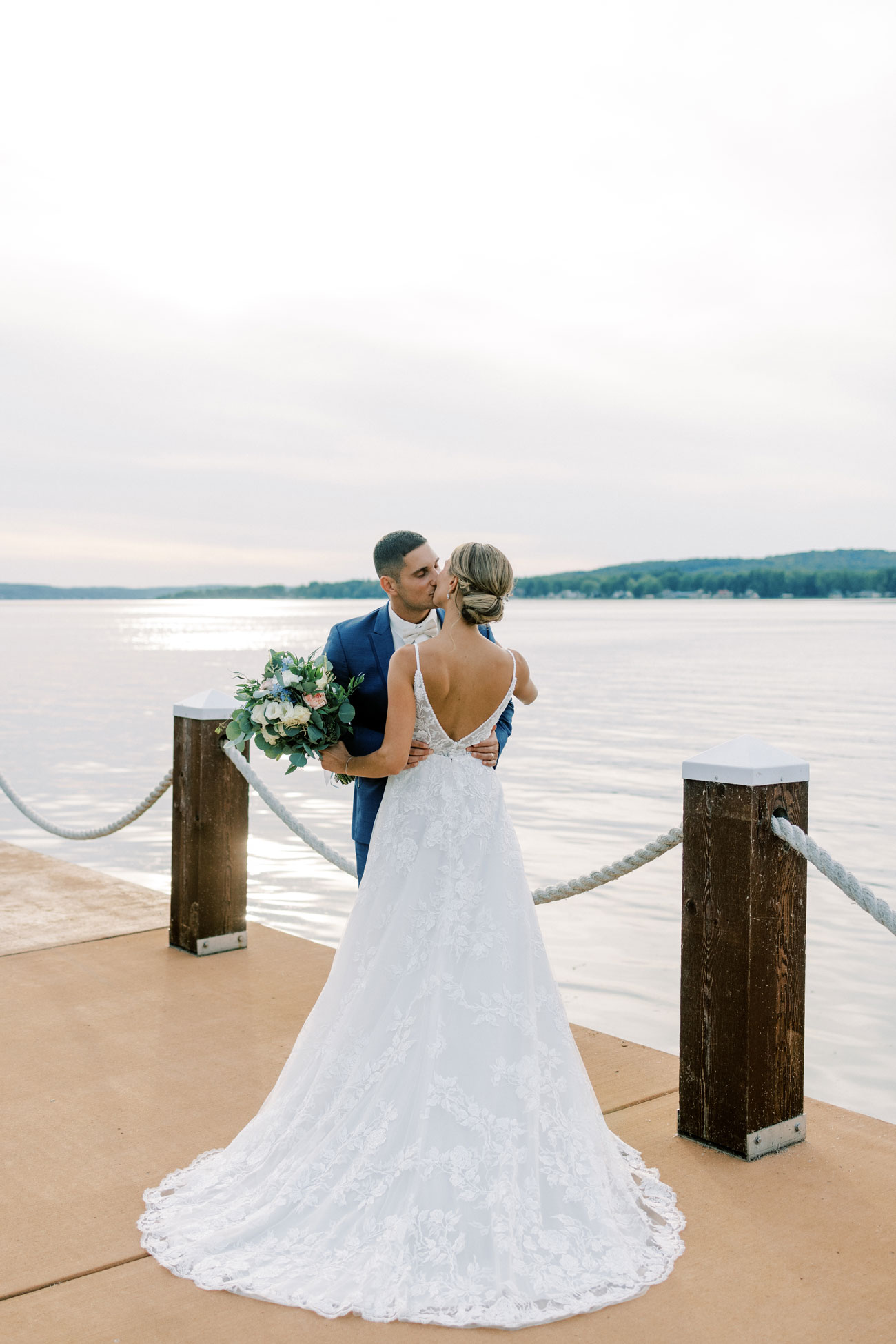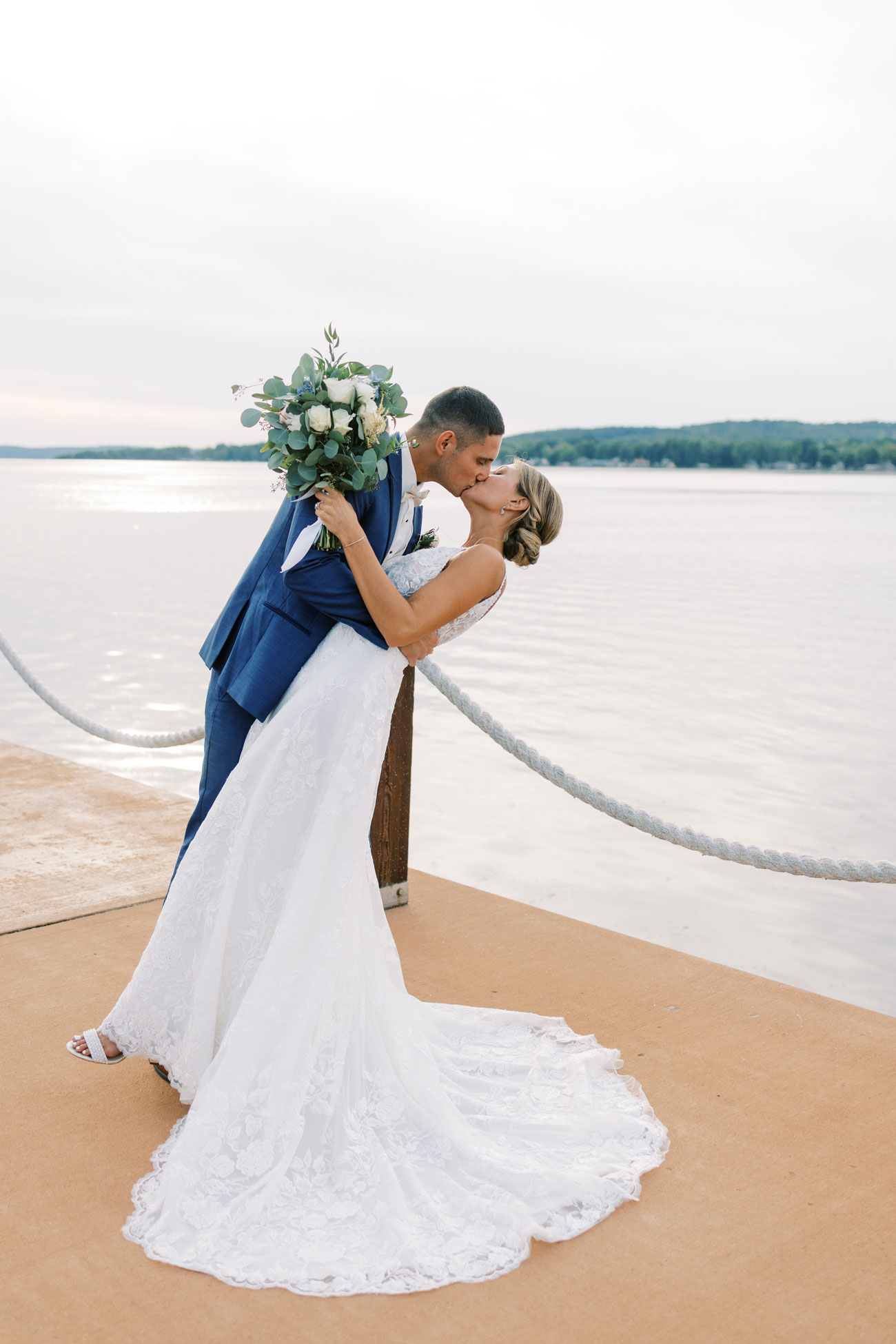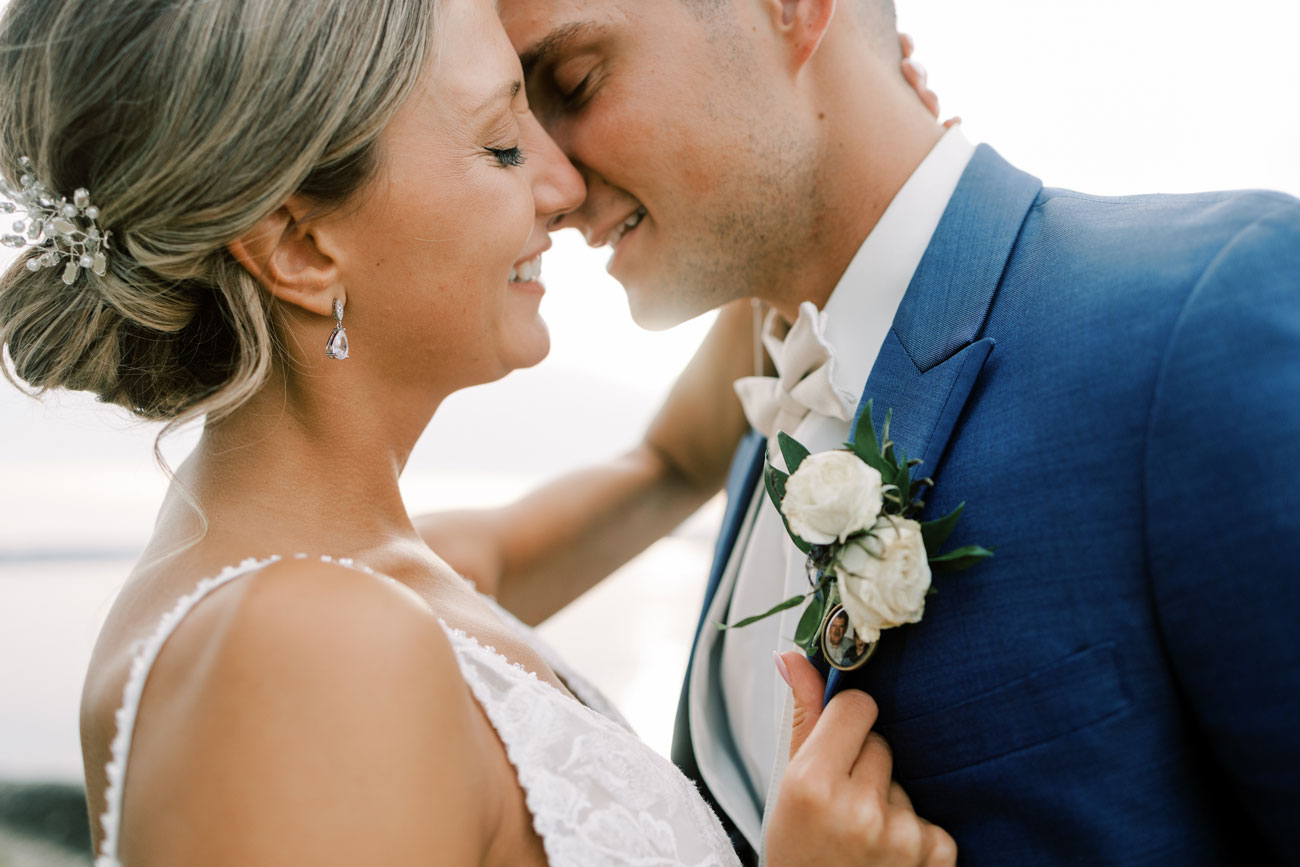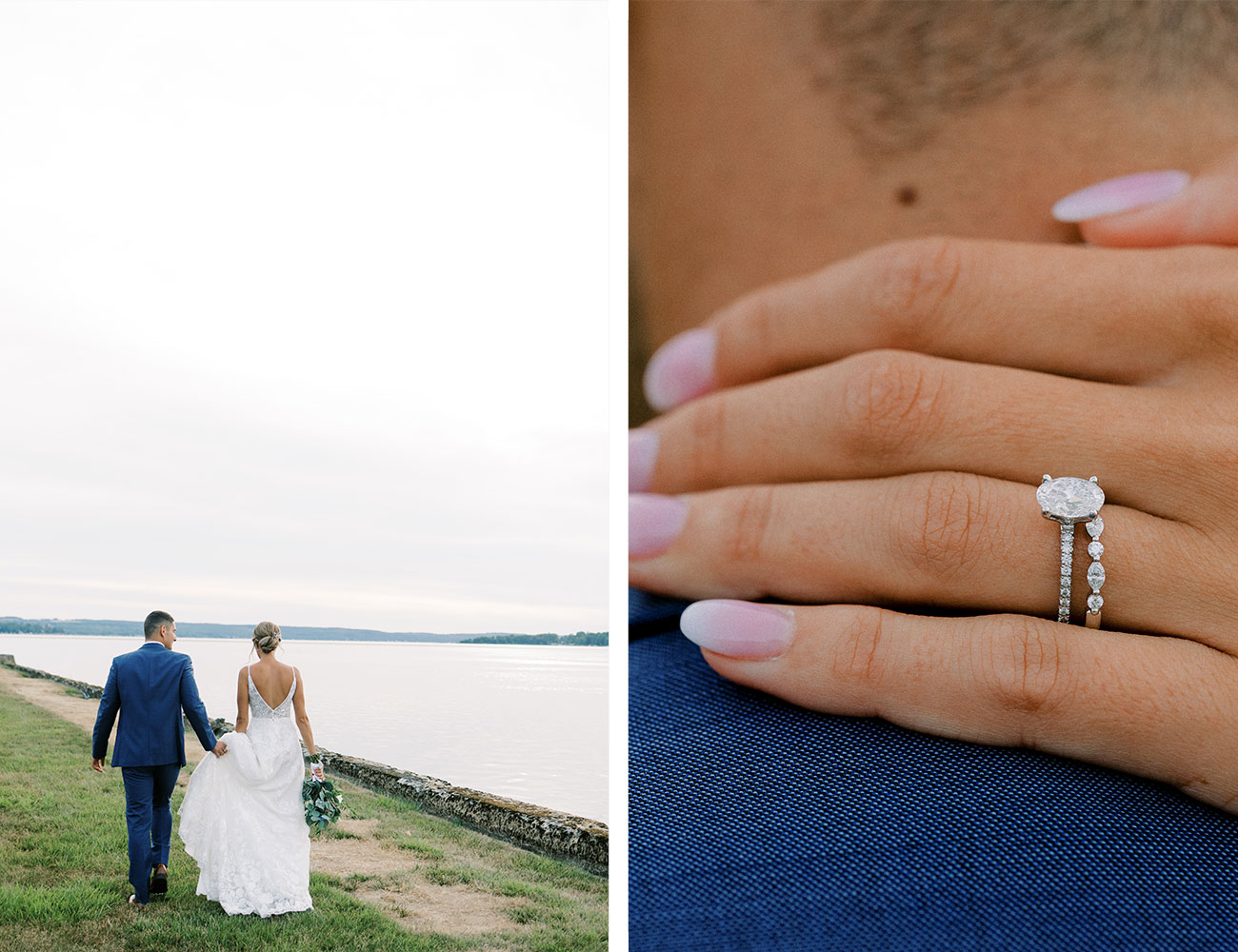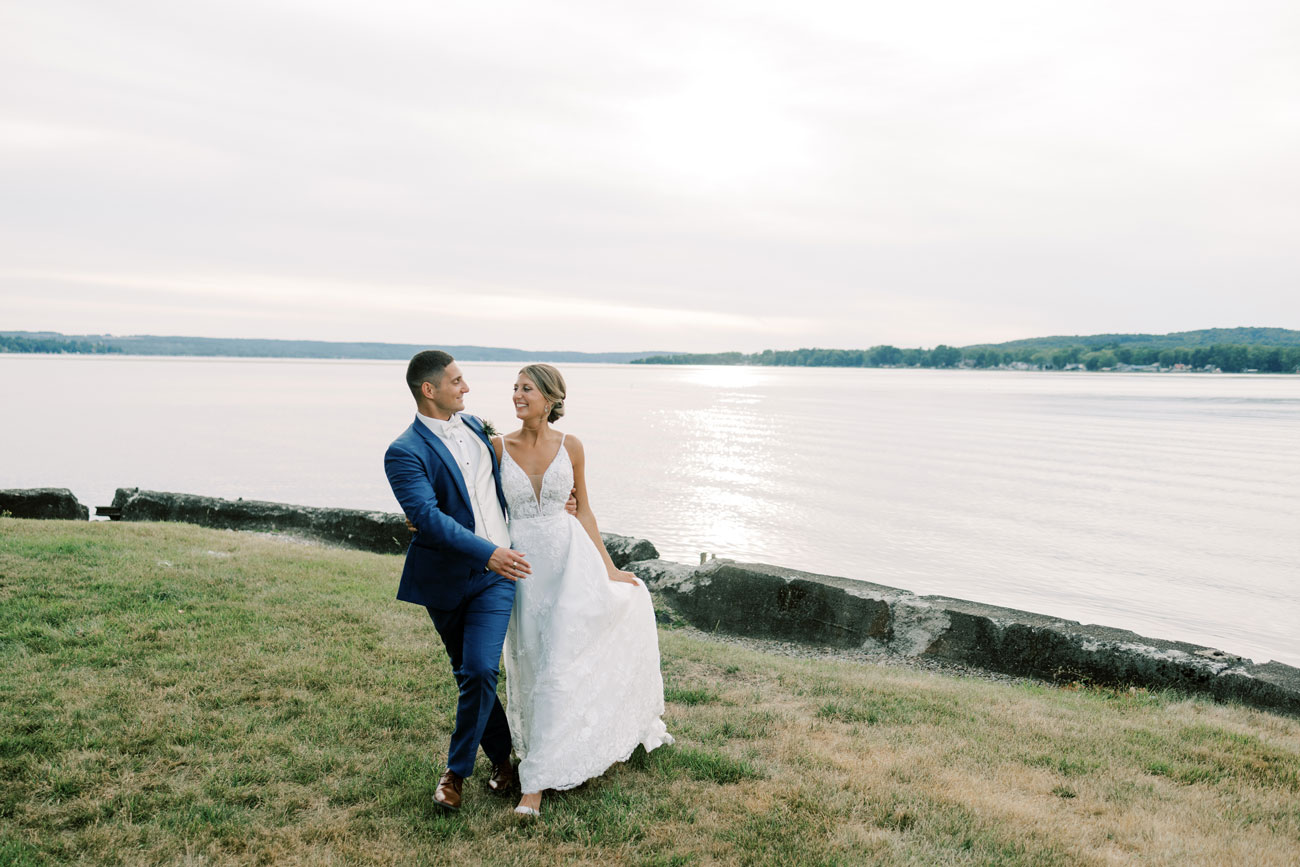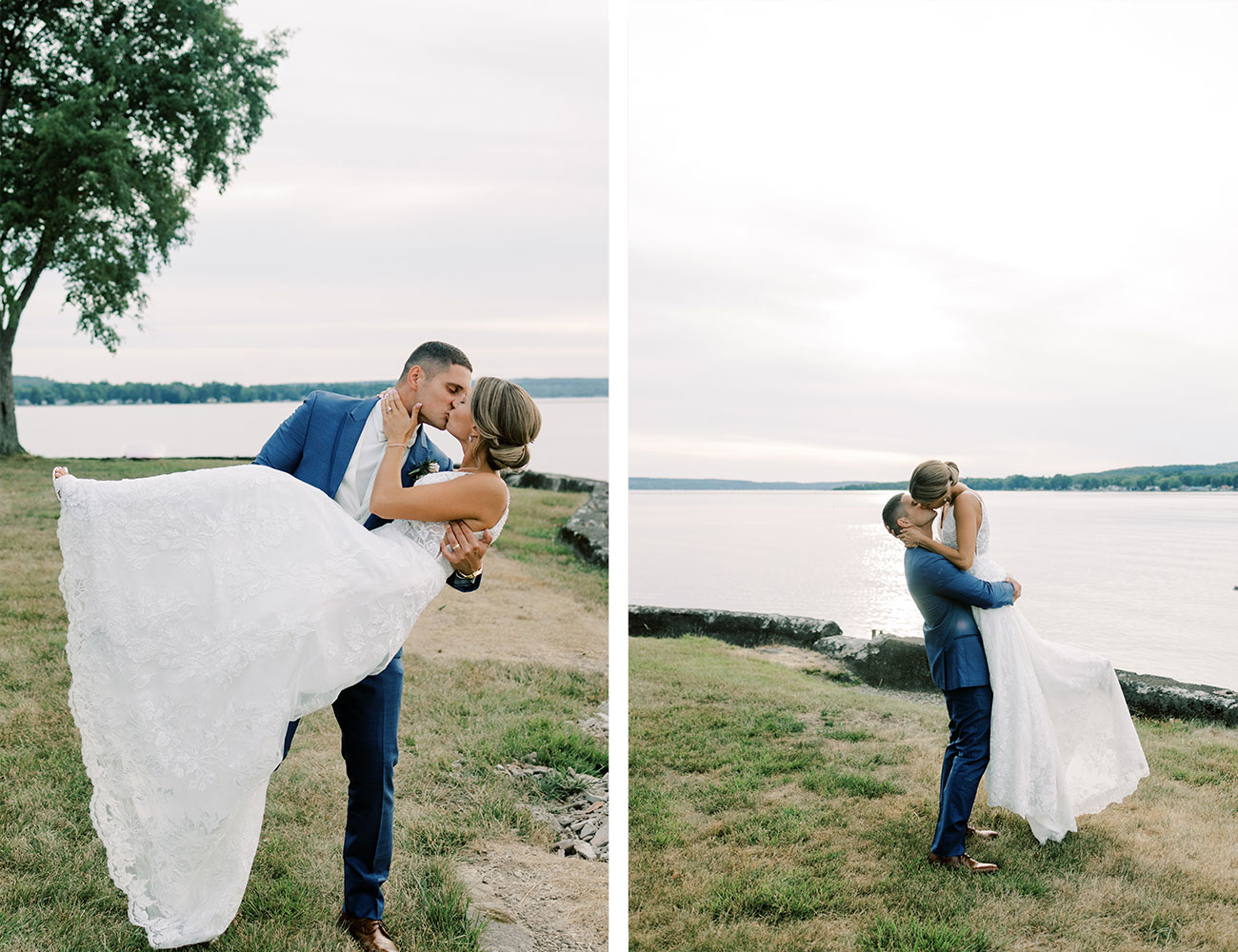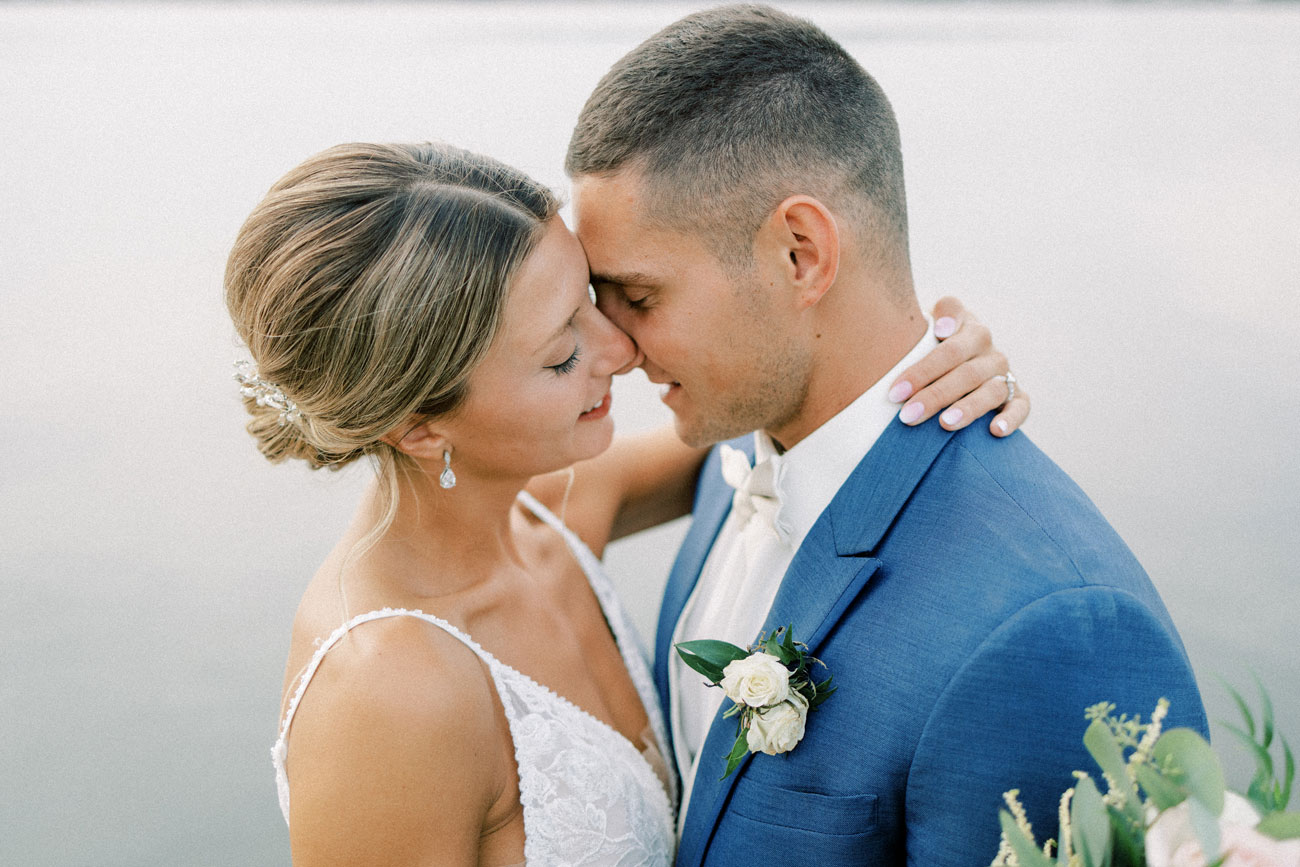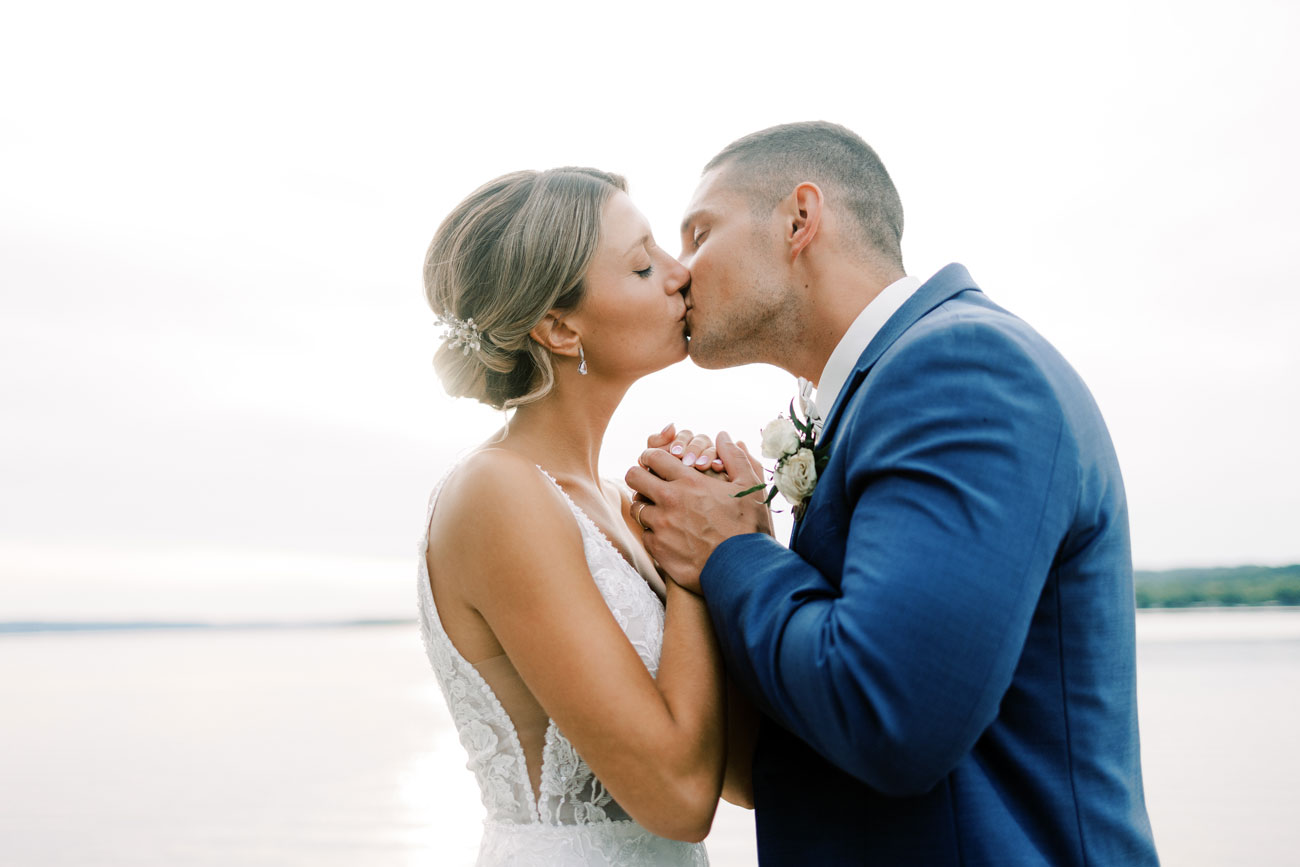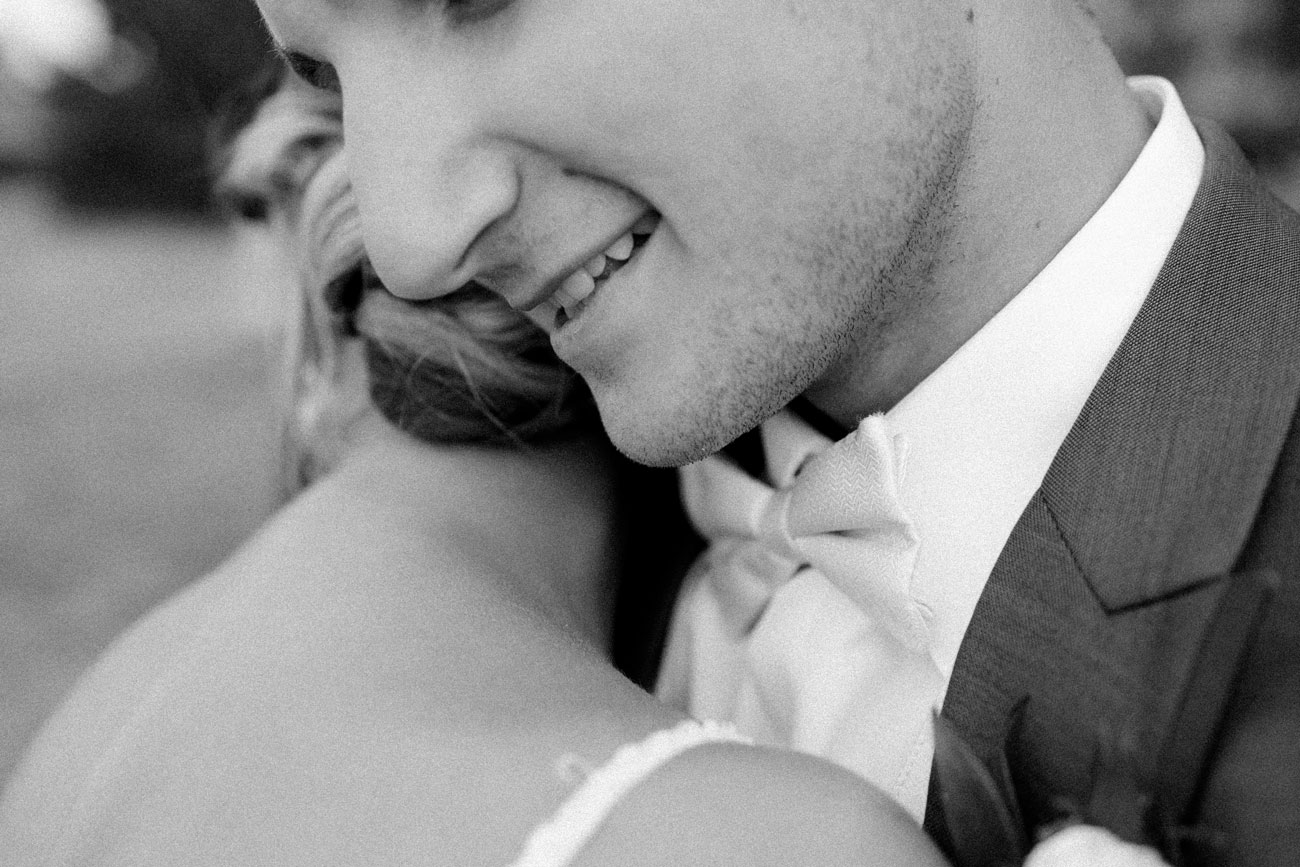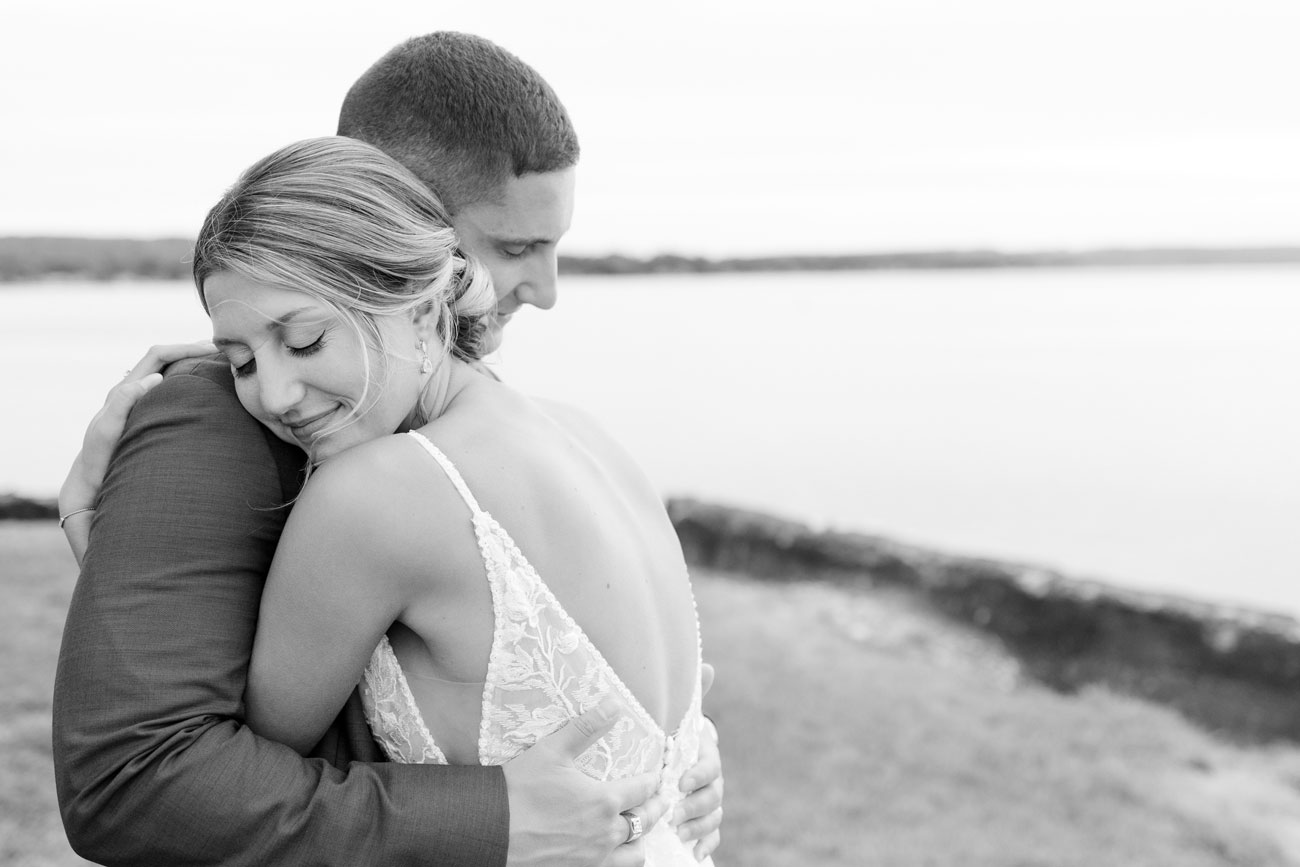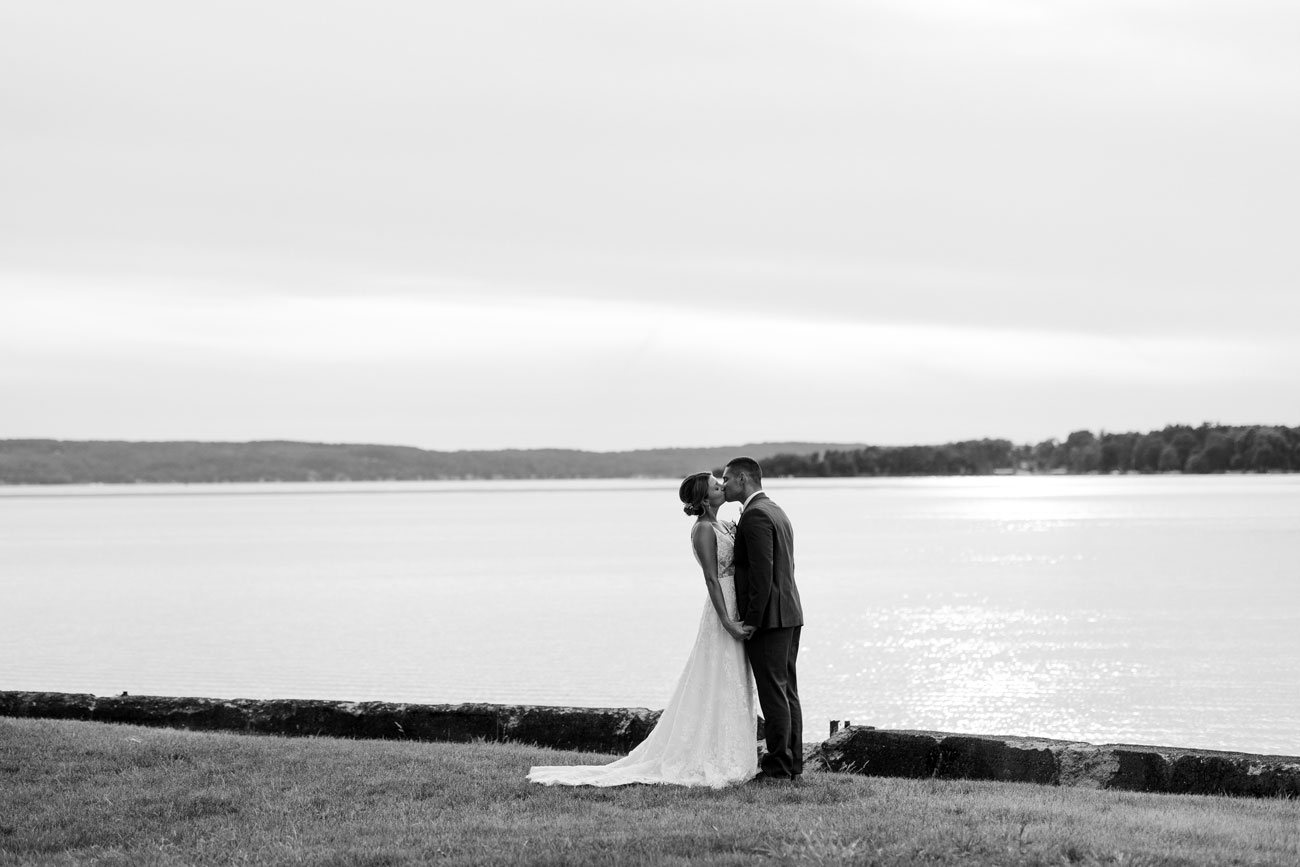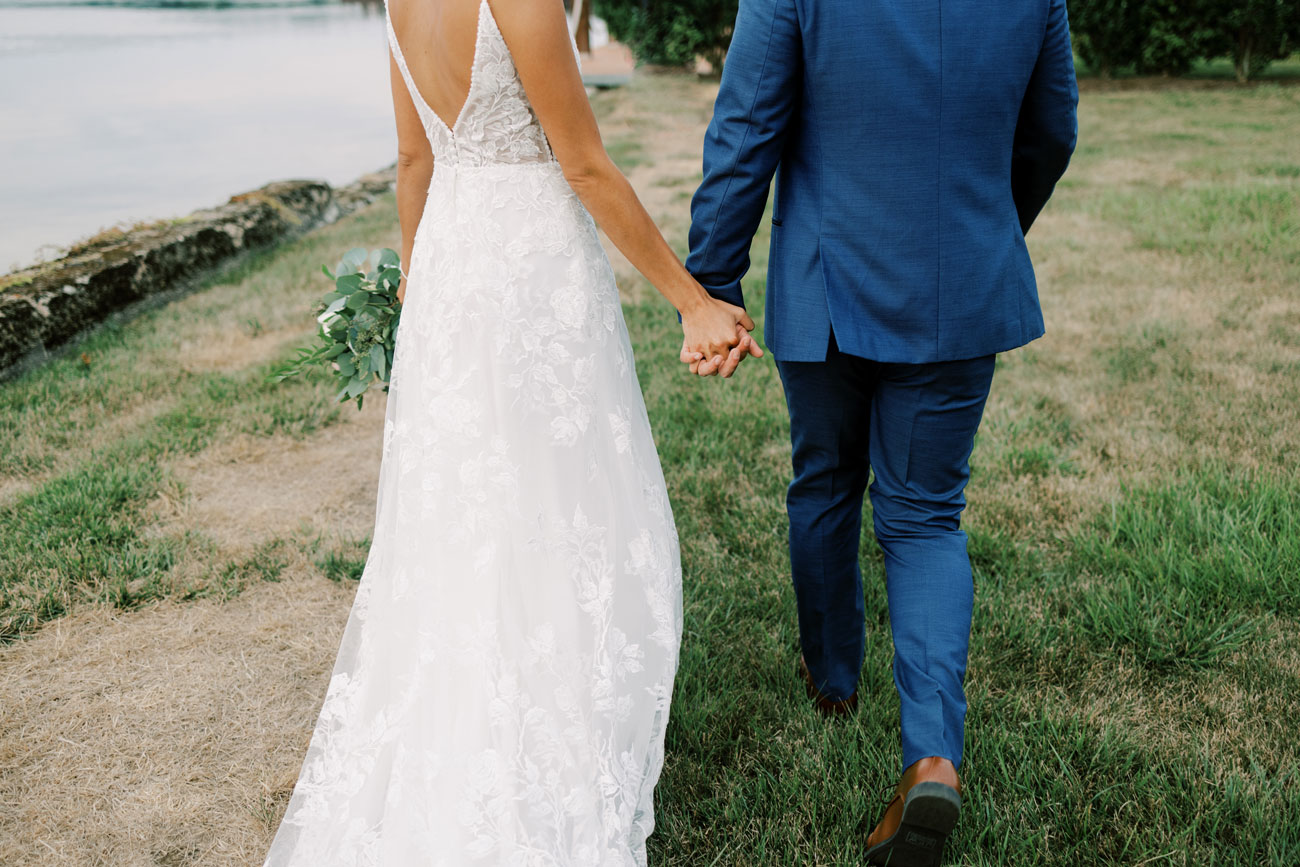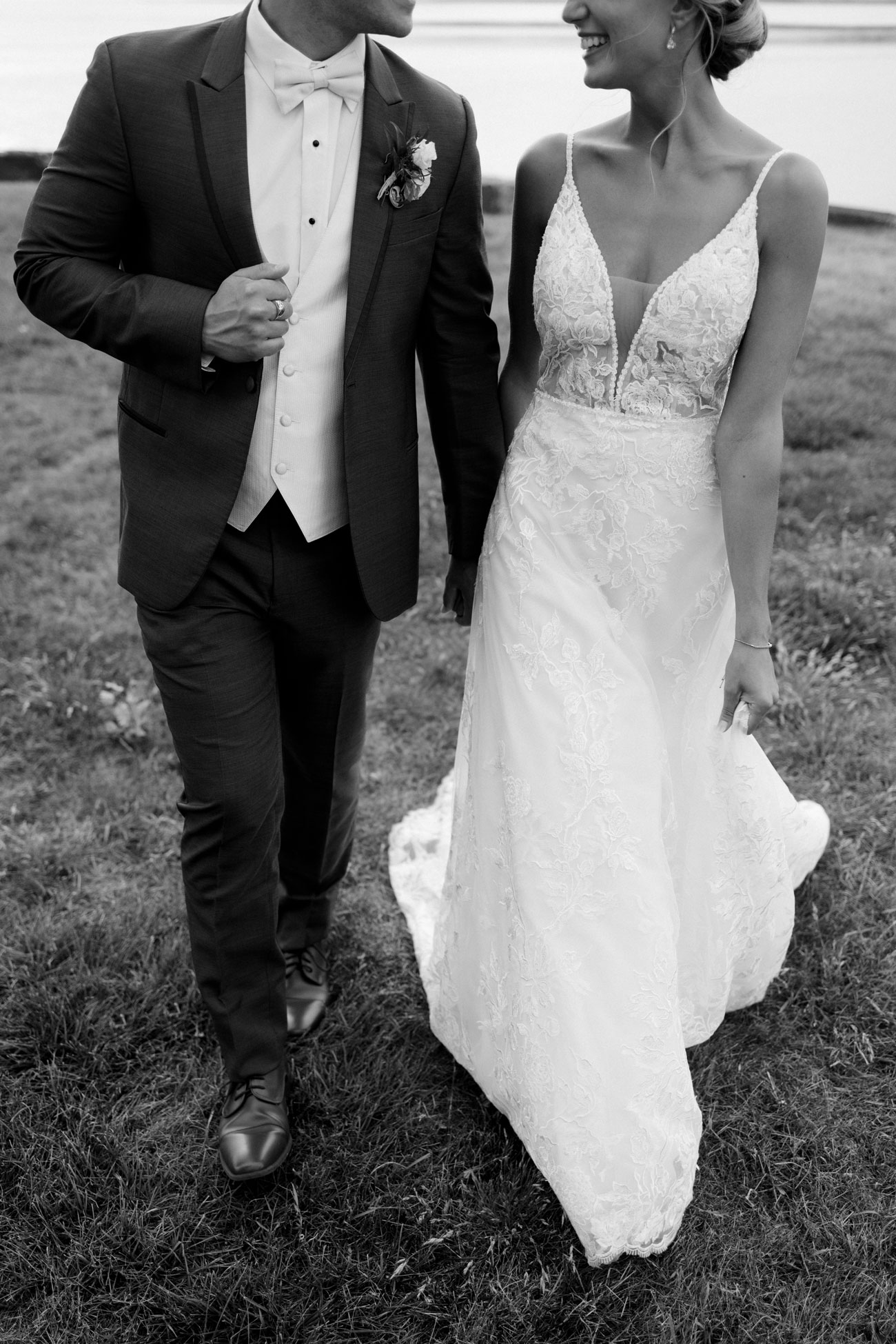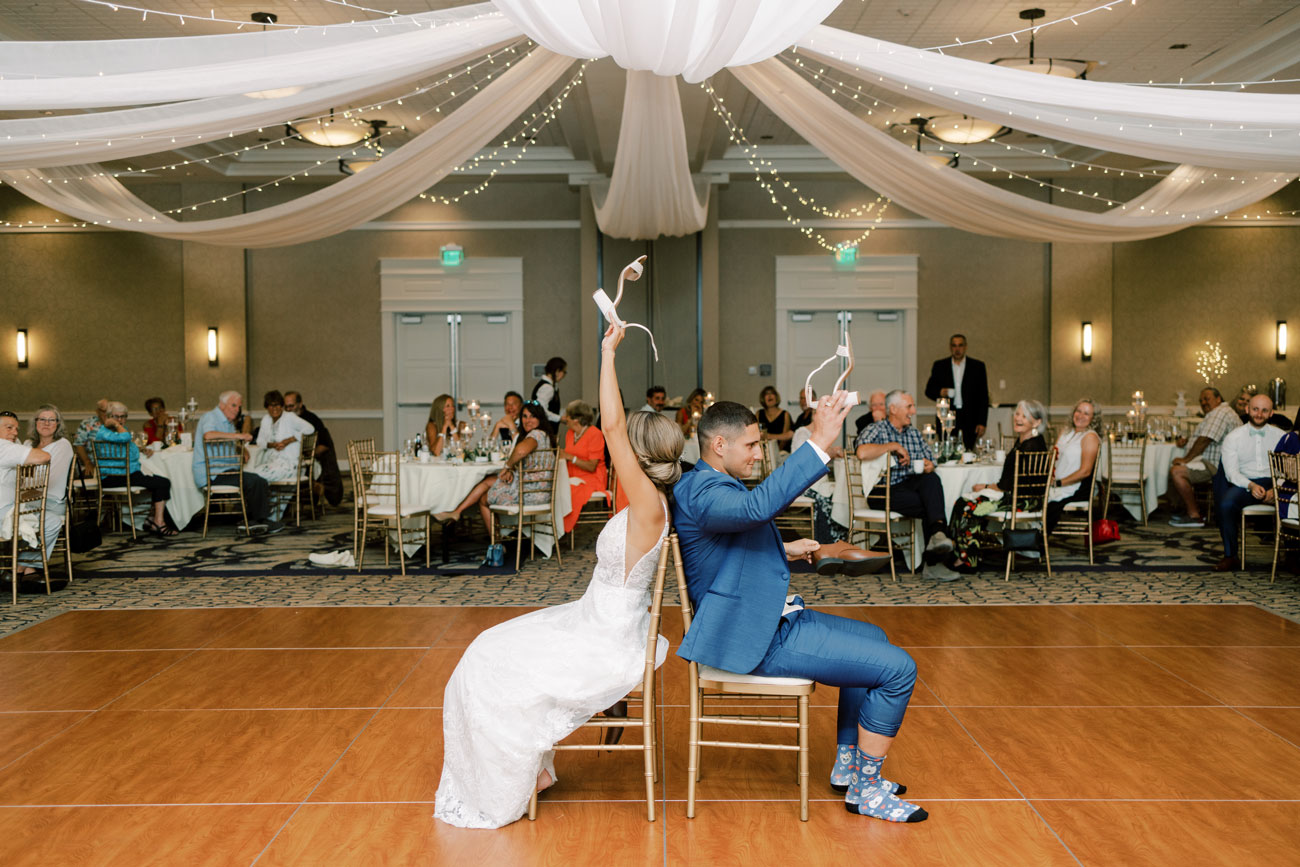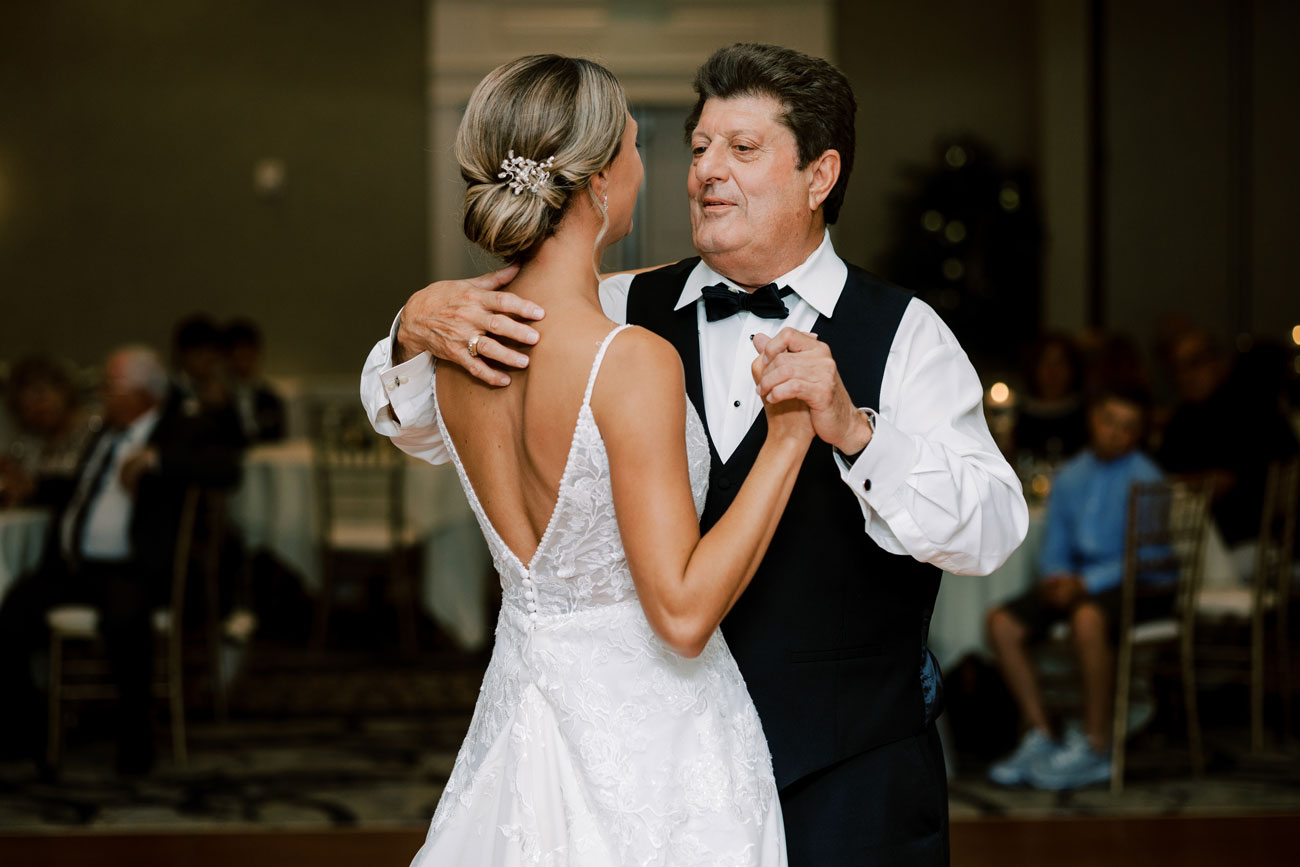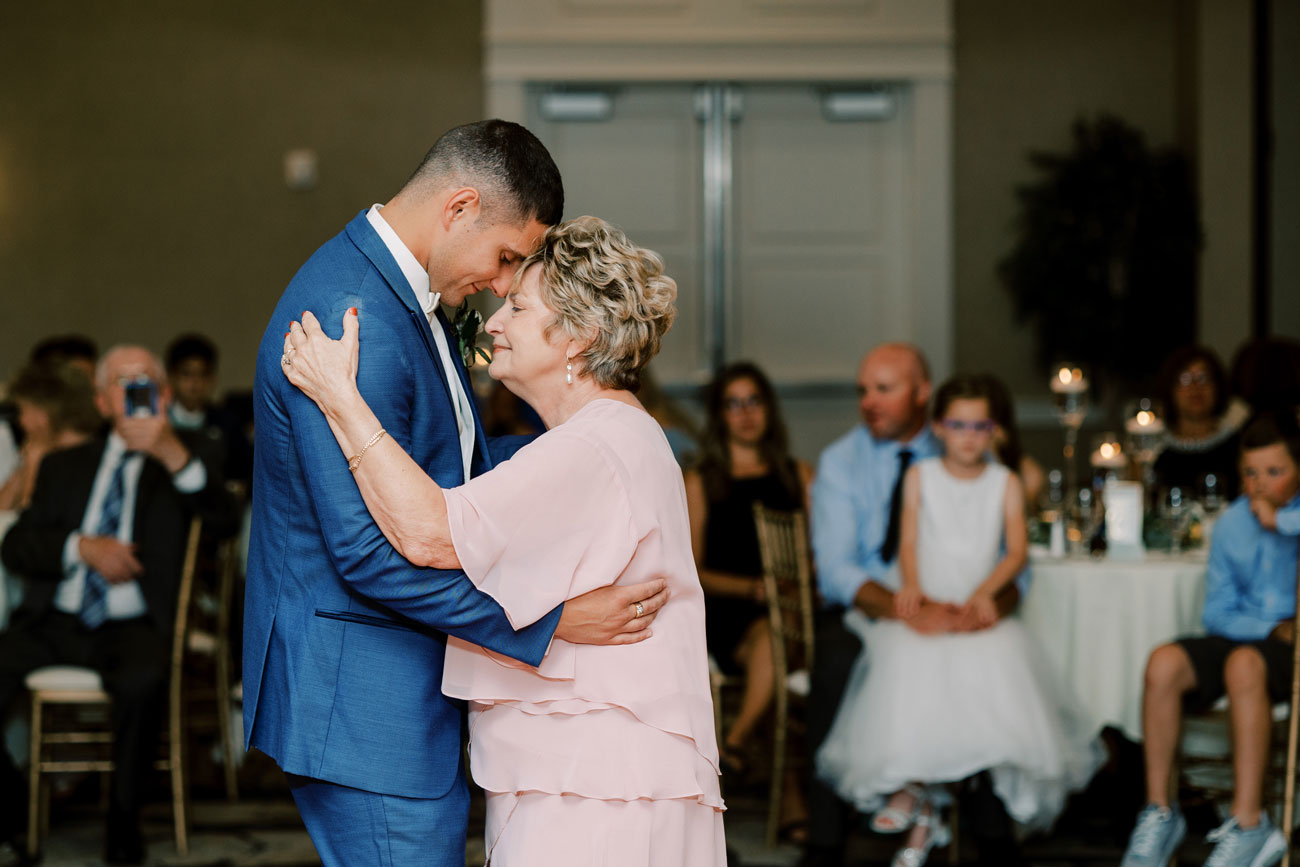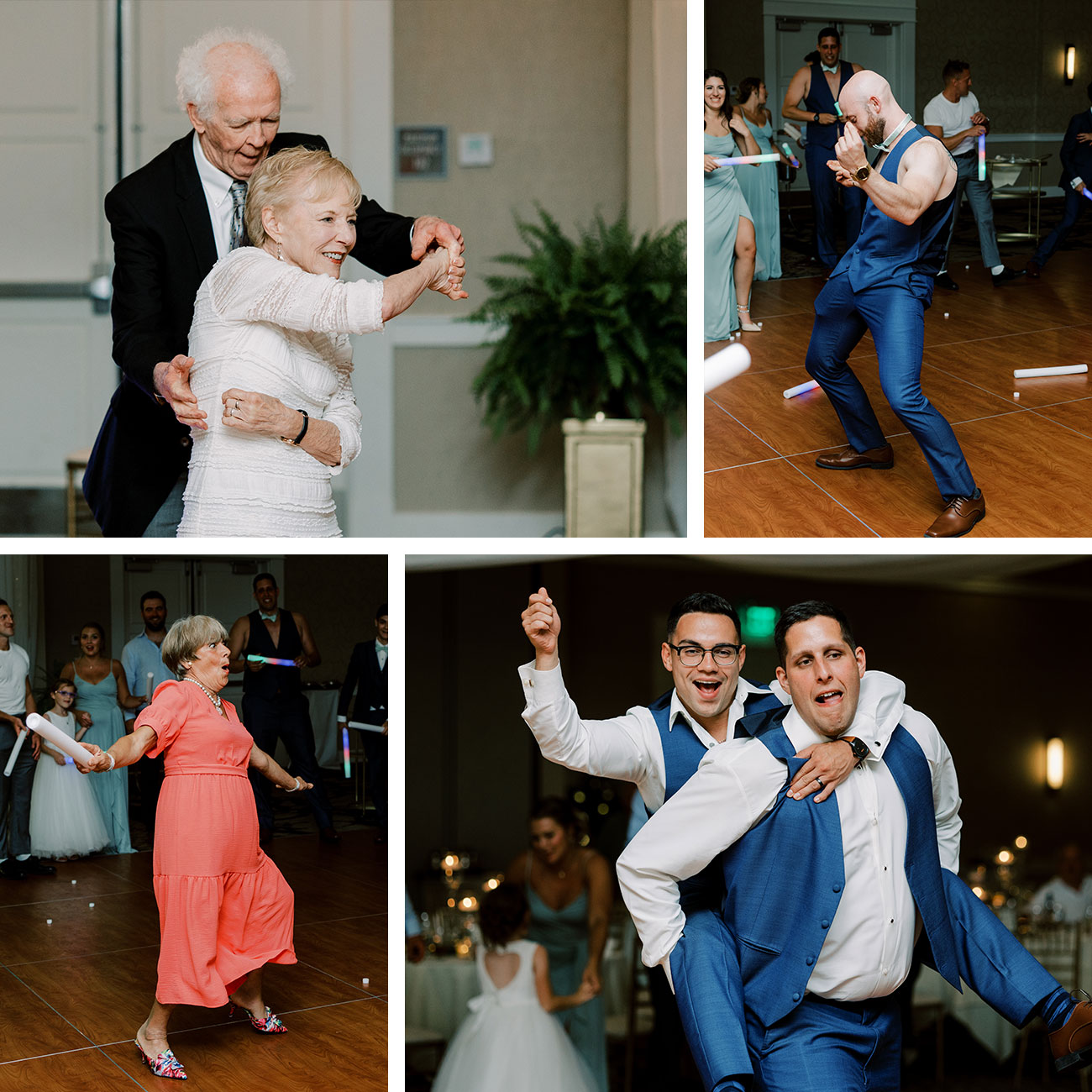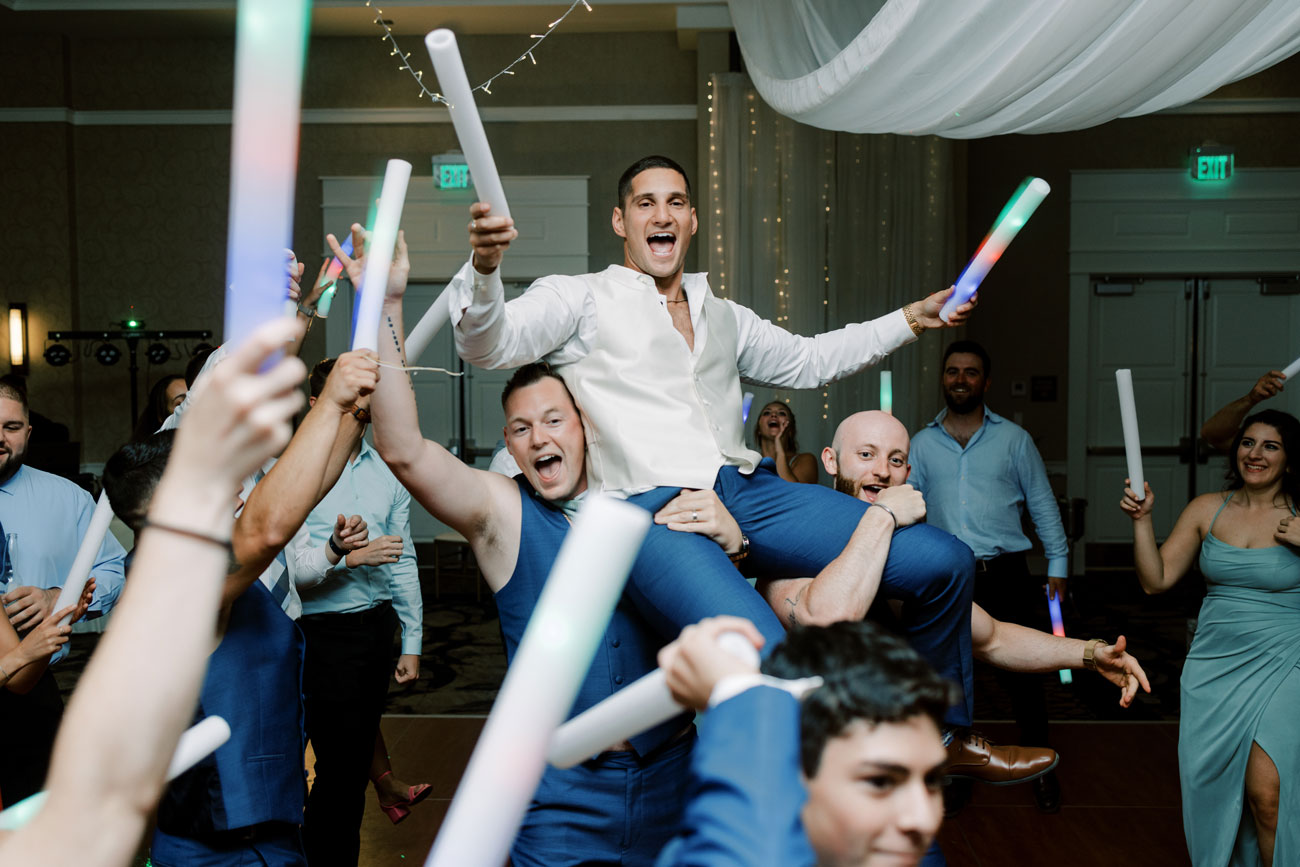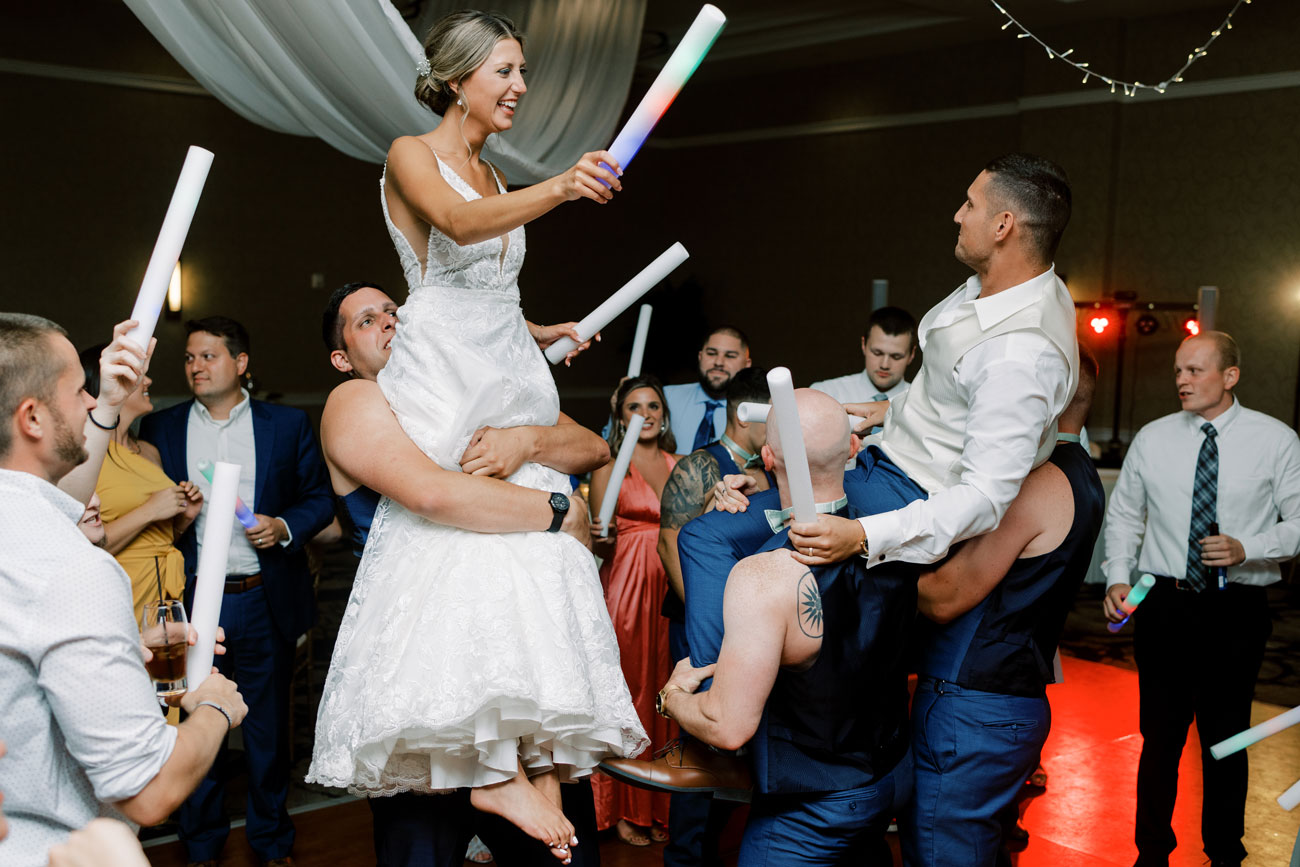 THANK YOU TO ALL THE VENDORS WHO MADE THIS DAY POSSIBLE!
Venue/Reception: Chautauqua Harbor Hotel | @chautauquaharborhotel
Photographer: ROSIE Photo Video | @rosiephotovideo
Videographer: ROSIE Photo Video | @rosiephotovideo
Florist: Francesca's Floral Design| @francescasfloraldesign
Stationary: Zola
Cake: Ecklof Bakery 
Cookie Table: Bride's Family
Bridal Gown: Dalia's Bridal Shop| @daliasbridal
Bridal Make Up: Hair by Haskell | @hairbyhaskell
Bridal Hair: Hair by Haskell | @hairbyhaskell
Officiant: Kimberlily Creek 
Catering: Chautauqua Harbor Hotel
Groom's Attire: John Paul Tailors | @jp_tailors
DJ: Toy Bros Entertainment | @toybros
Bridesmaid Attire: Azazie
Groomsmen Attire: John Paul Tailors | @jp_tailors