Leveling Up Your Winter Sessions
Photographing in the winter used to FREAK ME OUT. I used to struggle a lot with editing winter skin tones, exposing for the snow, and making the images not look dull. Every year I seem to do more and more winter sessions and I think this year I actually fell in love with it 🙊 . I wanted to share with a few easy things that I have starting doing to improve my winter photography sessions. I hope these help you feel just a little more confident during your next session!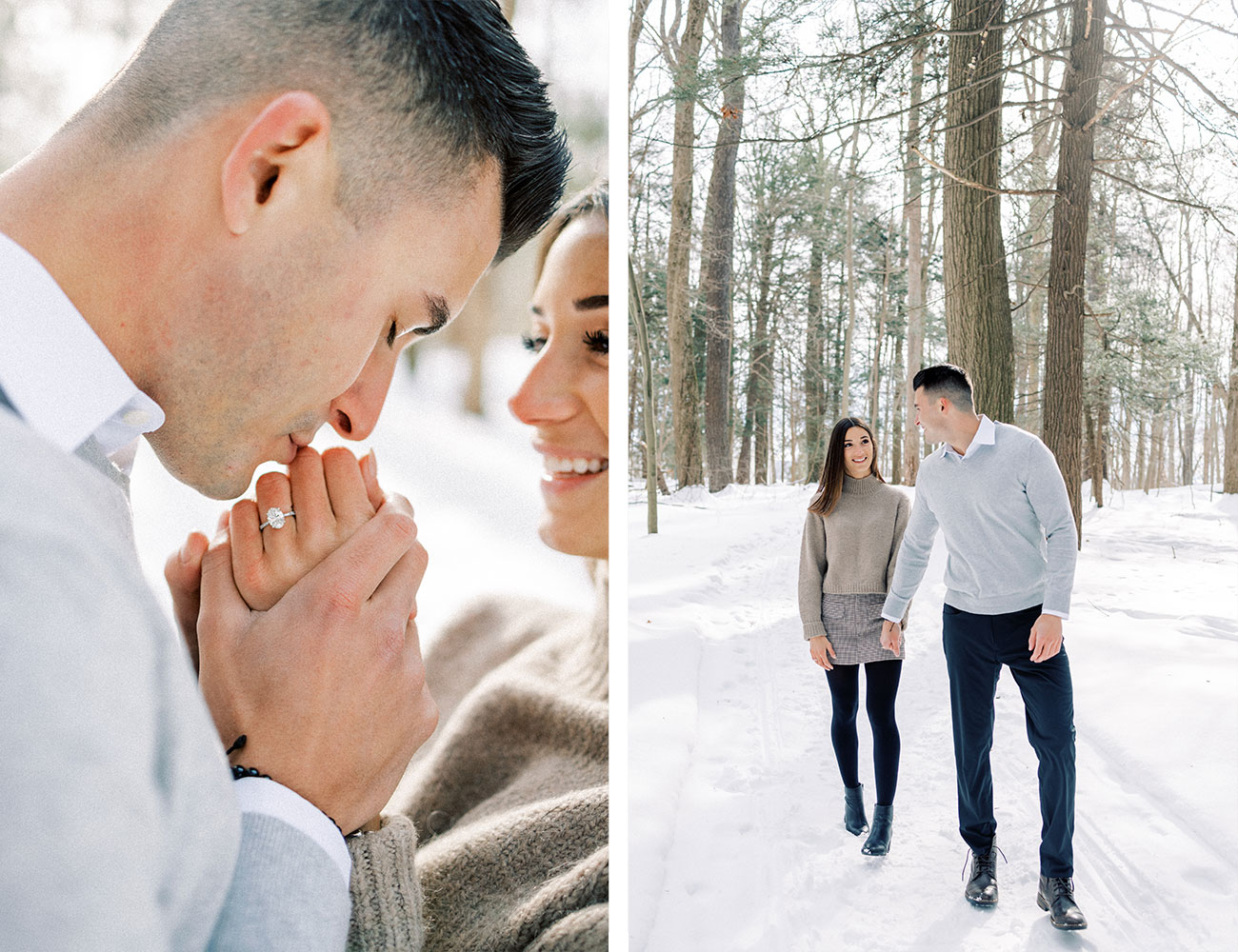 Neutral colors save lives. 
No, really, they do. Having your models wear neutral colors makes the editing process wayyy easier and helps to make their skin tone more flattering. I help all of my couples plan their outfits and this is my top recommendation ALL THE TIME, but especially so in the winter!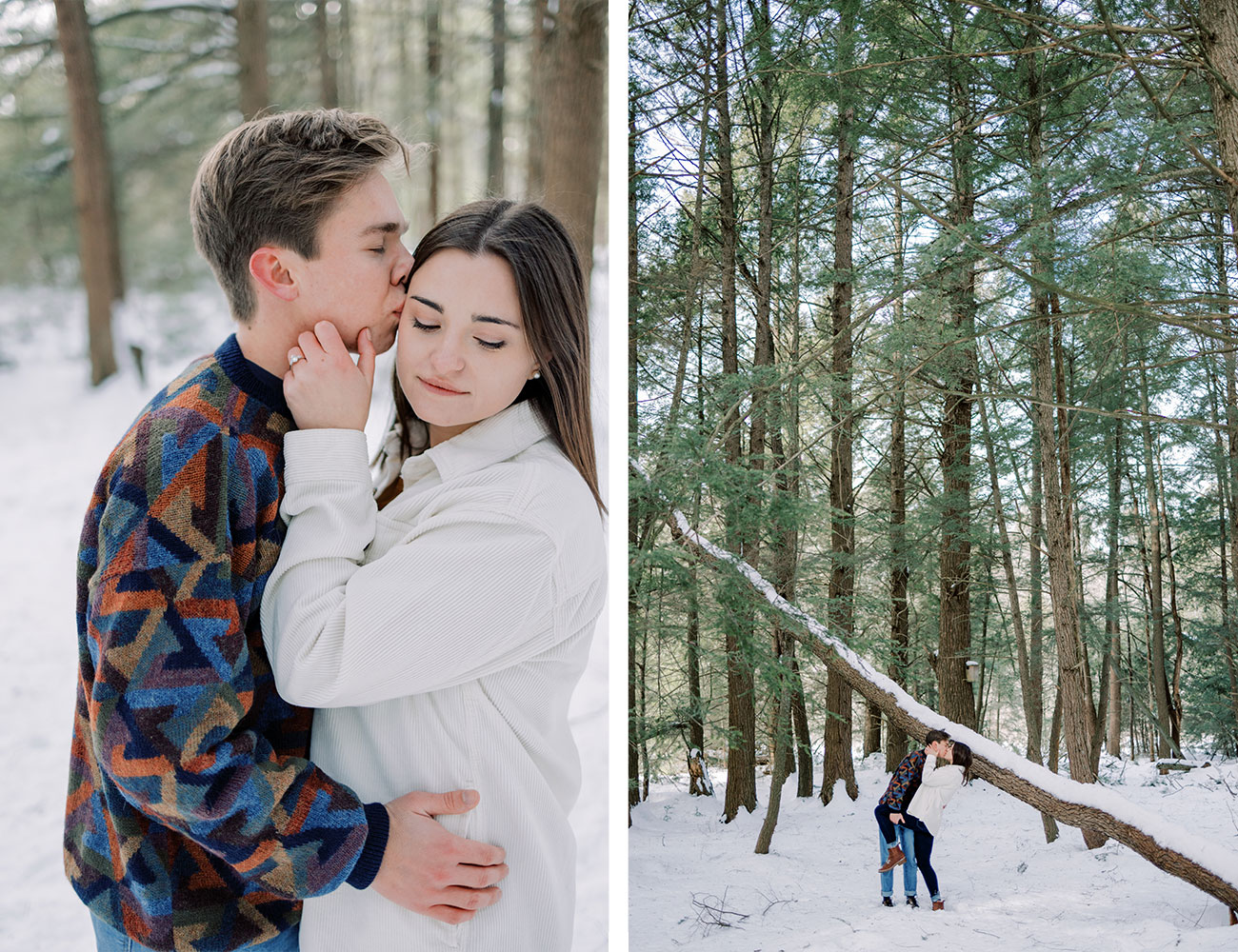 Take advantage of the WHITE snow to set your white balance. 
Most likely when you started learning photography, your mentor/educator had you carry around a white card to learn how to set your white balance. Our eyes quickly catch whether something is a pure white or not and snow makes this SO DANG EASY. No more hauling around a white card because you've got endless white around you! If the snow is perfectly white in your photos, that means your white balance is correct! This will really help your editing time as well! I have found that I edit winter sessions WAY faster than anything else because the white of the snow is so simple and it is easy to tell if I have distorted the colors.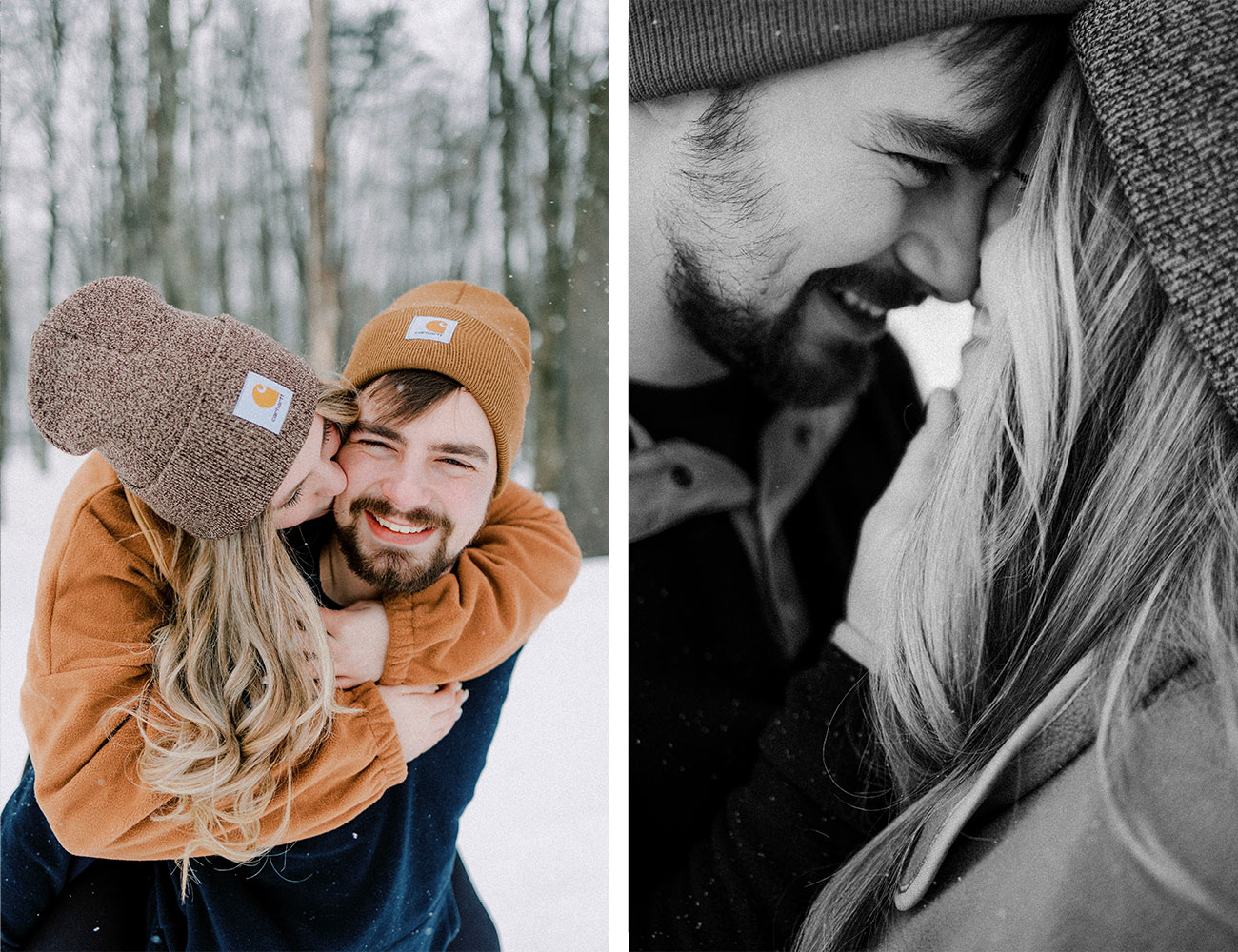 Include movement in your poses.
Have your models do a variety of poses that include some movement. When I am shooting in the winter I try to do a combination of up close, "fine art" photos and then mix it up with movement such as; piggy back rides, running in the snow, or dip kisses. This helps them stay a little warmer for a little bit longer!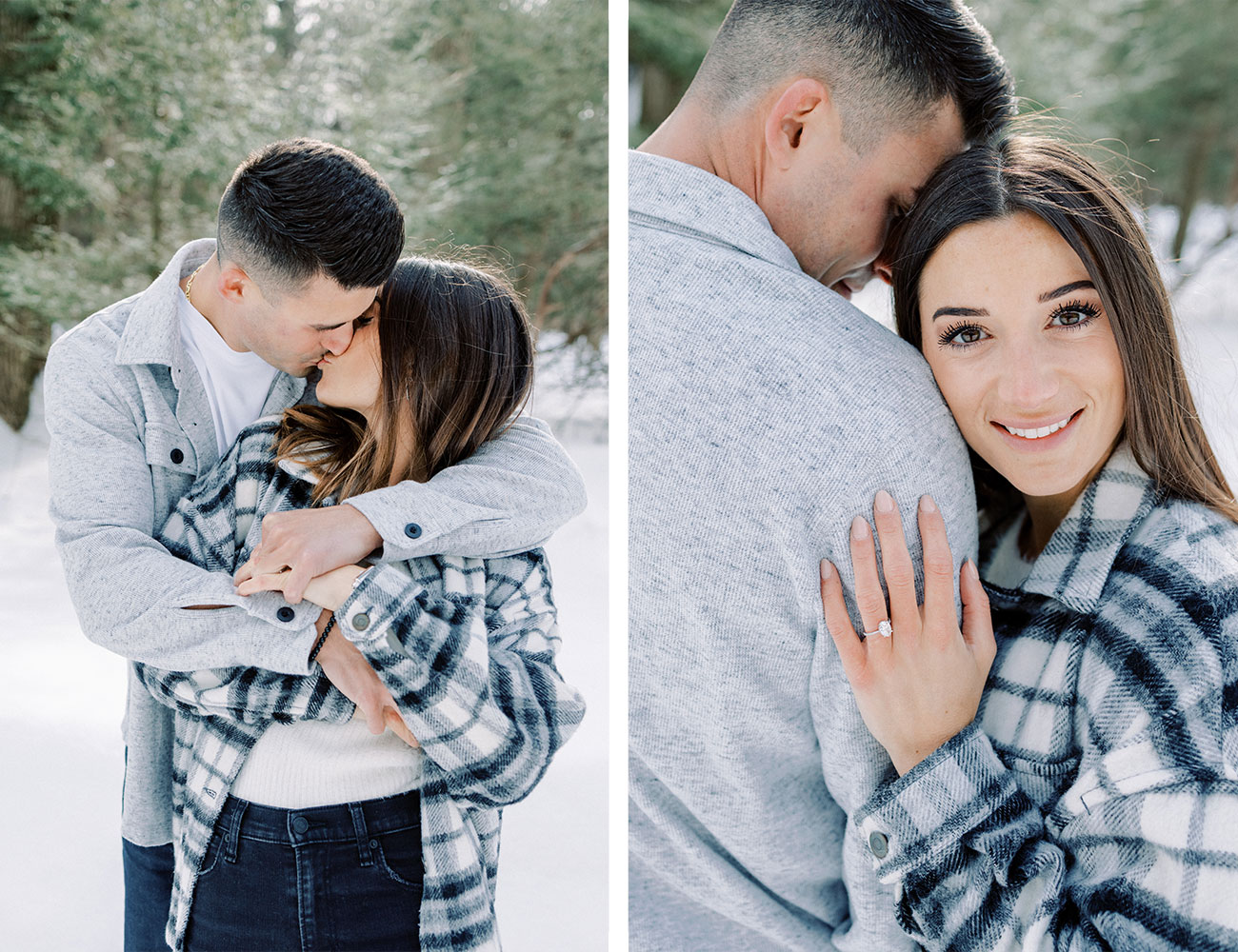 HAIR LIGHT CHANGES THE GAME.
If at all possible, try to schedule a day when the sun is out. The sun popping through and creating hair light adds SO MUCH to the photos. During Jon & Meghan's engagement session I think I screamed "THIS LIGHT" about every 5 seconds because I couldn't even take in how perfectly dreamy it was. I know in North Western PA we rarely see the sun –  but if you're lucky enough to have a photo session on a sunny day, take advantage of all that hair light to add warmth and a dreamy dynamic to your photos.
I really truly believe it's these few little things that I have made a habit during my snowy winter sessions that have made me absolutely fall in love with them! I hope these few tips help you feel more confident during your next session!
Xoxo,
Lydia Bea