Tim & Tanner | Fall Wedding at The Harper
Tim & Tanner are MARRIED!!! What a STUNNING, fall wedding day at The Harper! Their day was seamlessly designed and planned by Irie Event Design (HUGE shoutout to Sarah and Shaunden!). We are forever grateful and honored to have been the ones to document their love story.
I don't think I have ever seen so much food at a wedding, but I AM HERE FOR IT. A 6 course dinner, followed by a smoothie truck (SAY WHAT!), and then a pizza party to end the day! I'm telling you, a more perfect day doesn't exist. There was also an open coffee bar all day, which is basically the way to my heart. I mean what could possibly go wrong when you have endless lattes right at your fingertips!
On the schedule was a "First Look", but little did Tim know, it was a surprise first look with their daughter, Finley *cue all the tears* 😭 That was then followed by probably one of the sweetest "First Touches" I have ever witnessed. You could just FEEL the excitement as they were just MINUTES away from becoming husband and wife!
Tim & Tanner – THANK YOU for choosing us to be a part of your story and documenting your perfect day! We love you guys big time!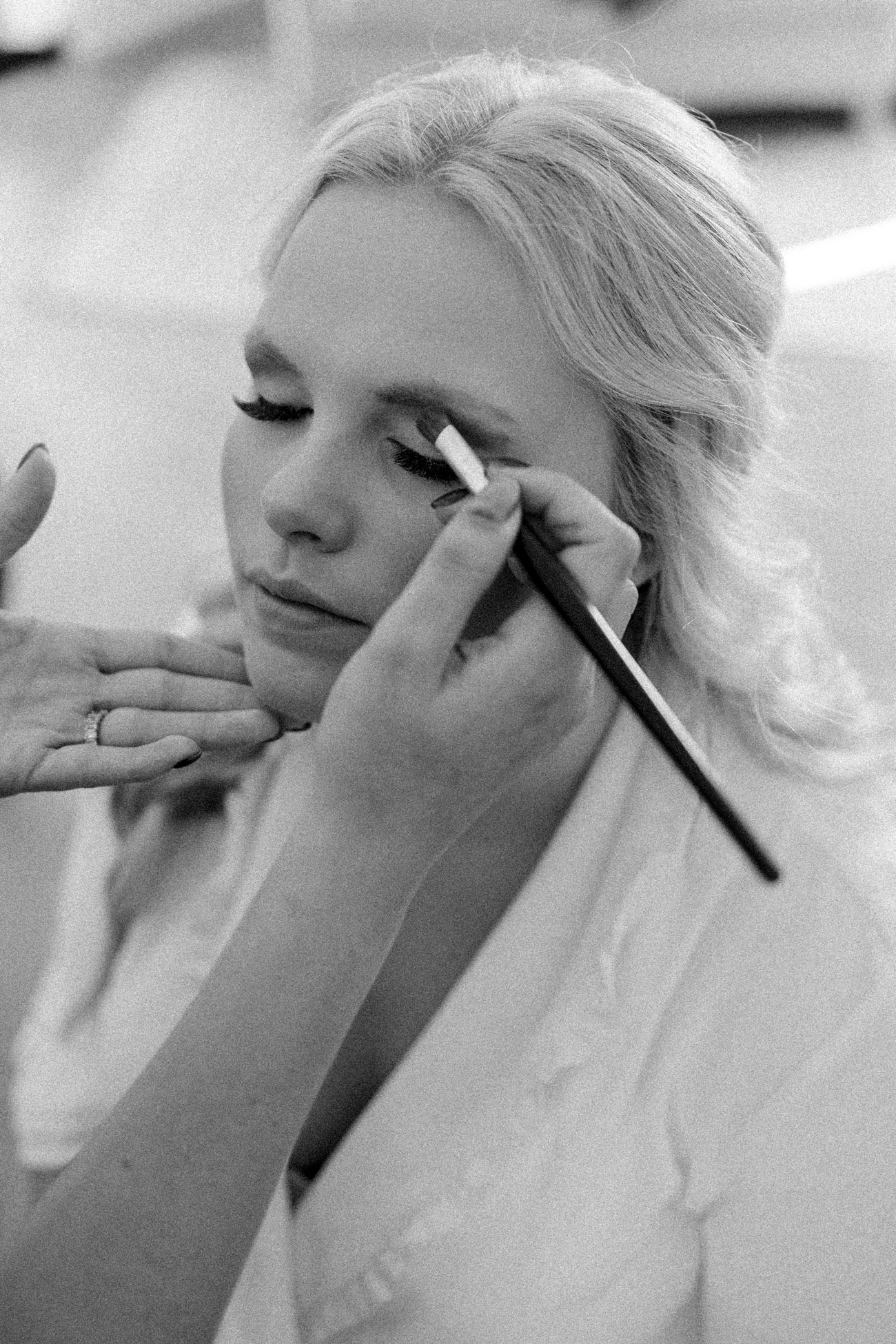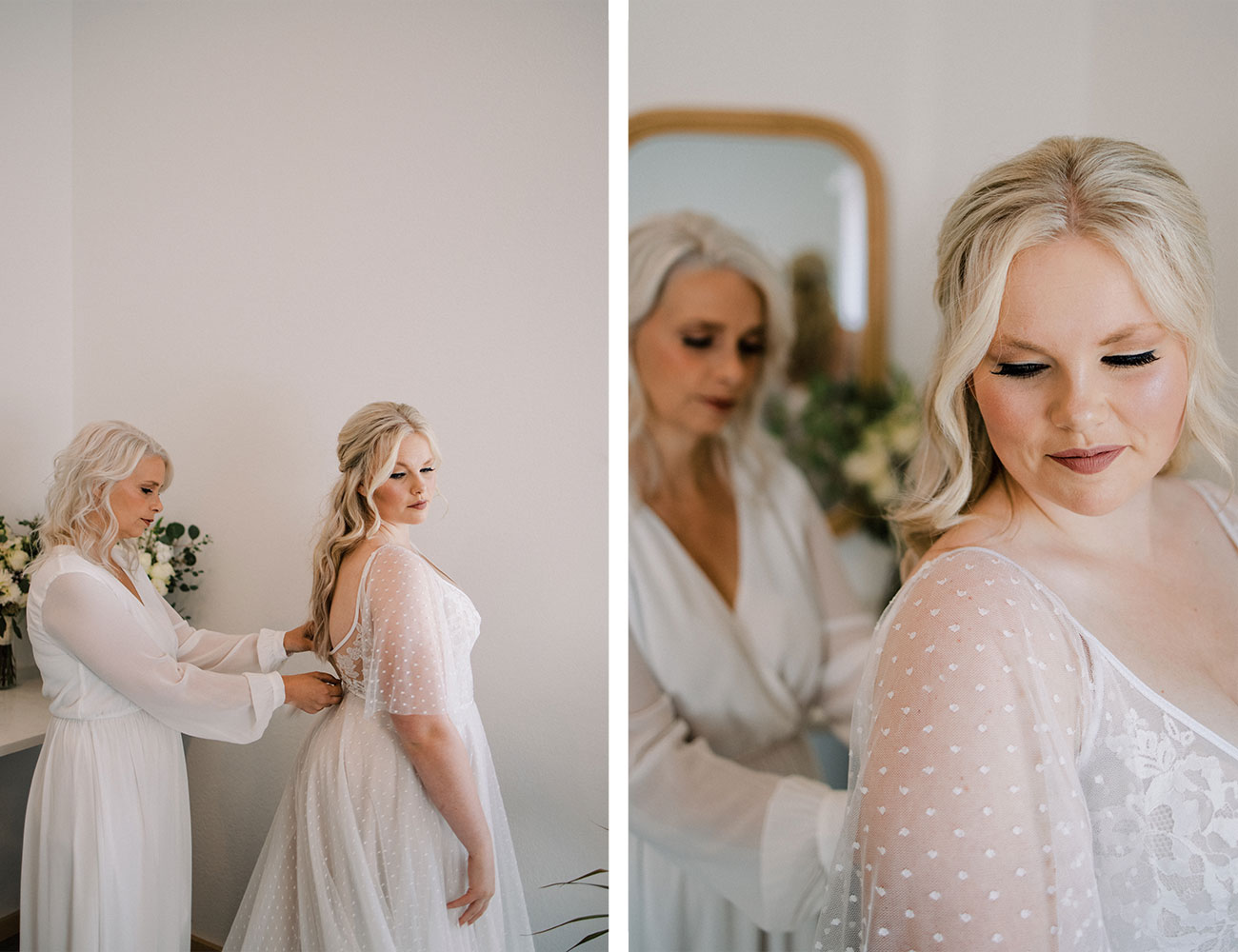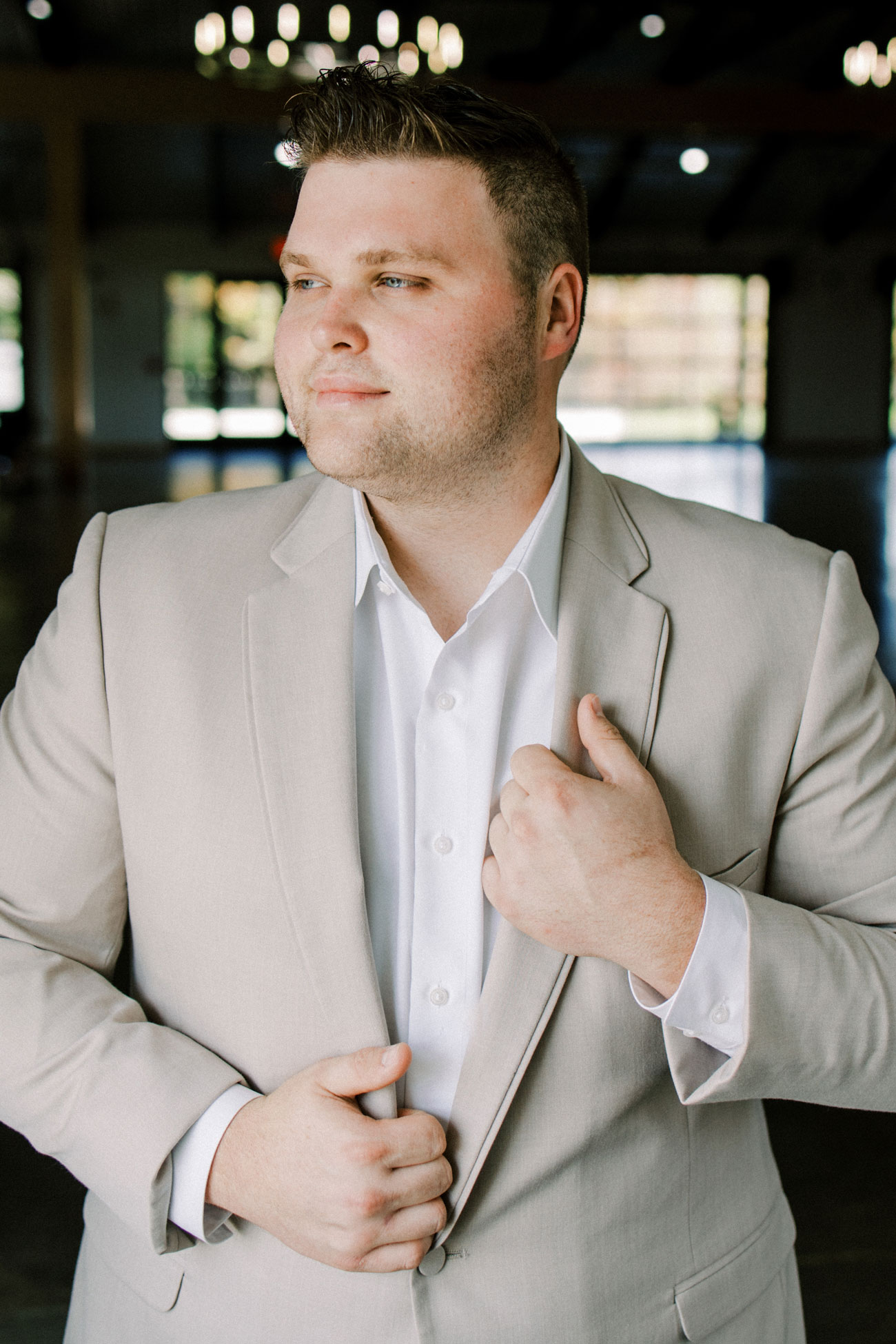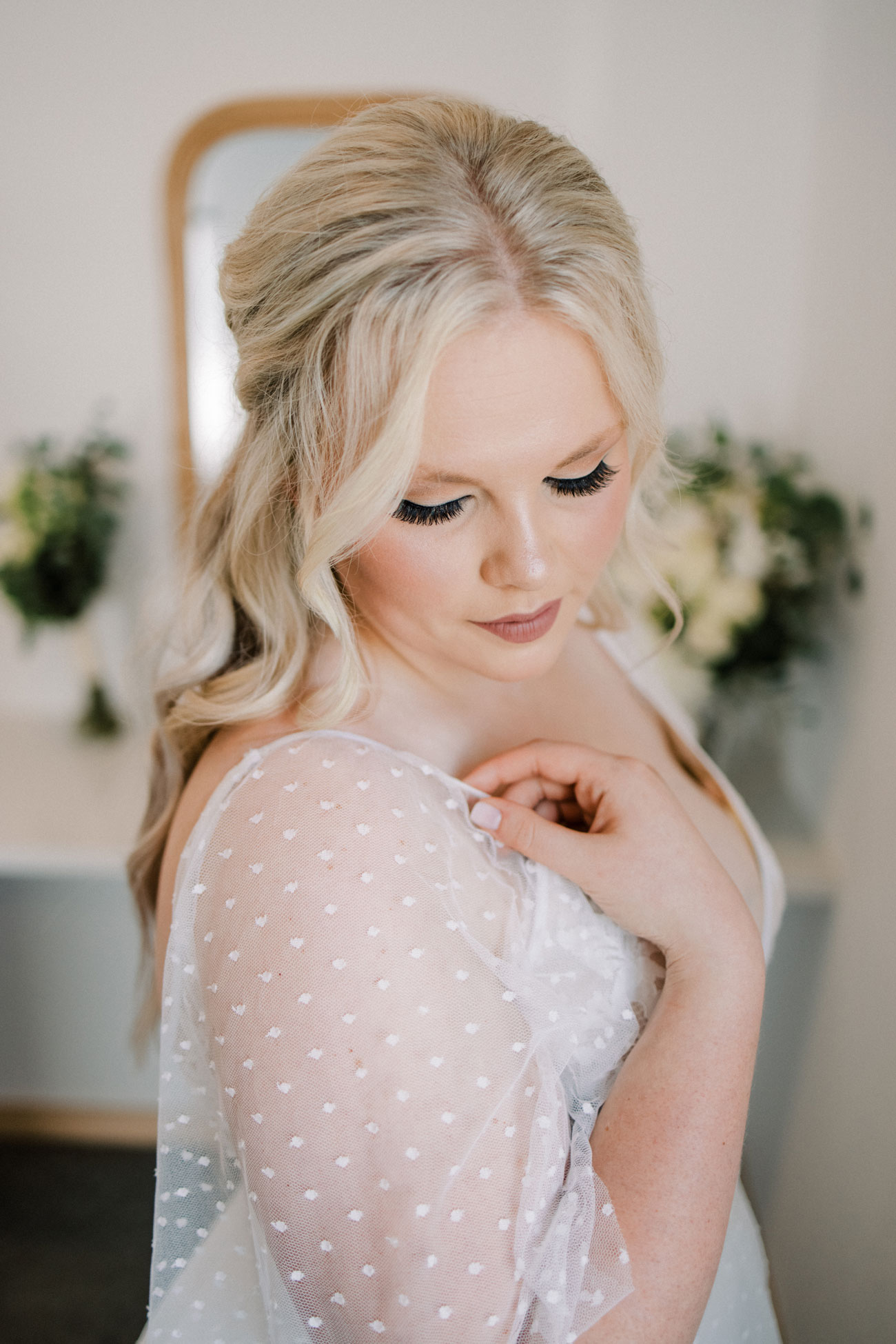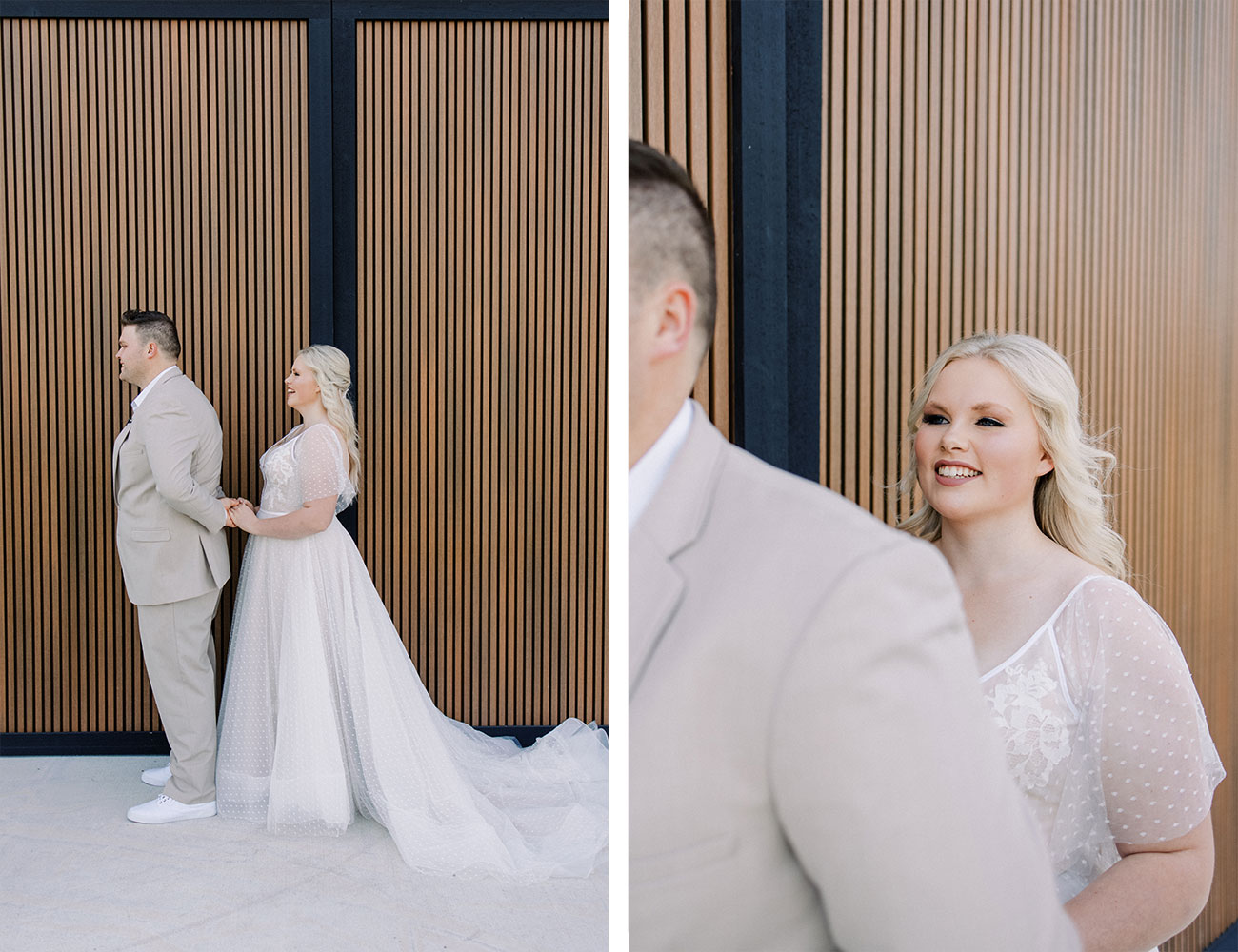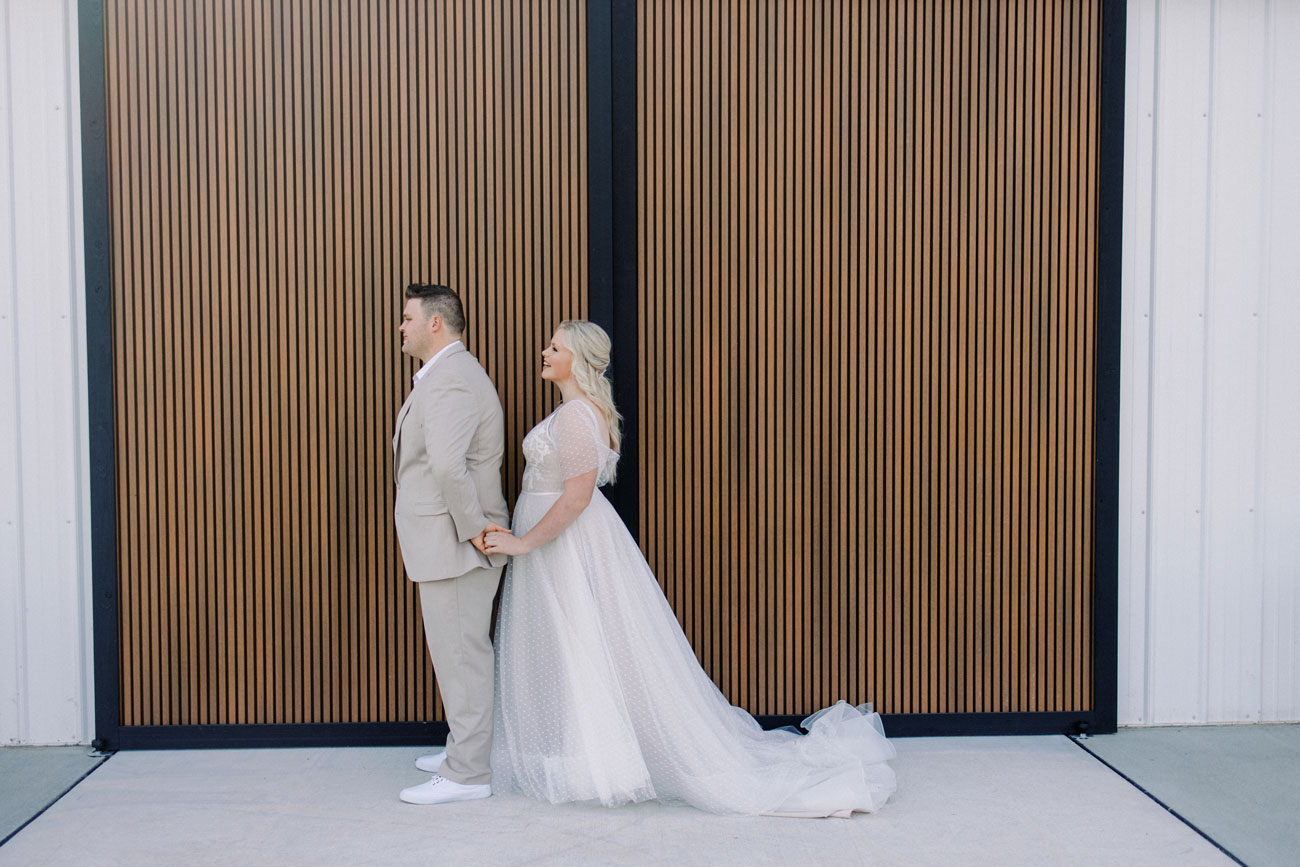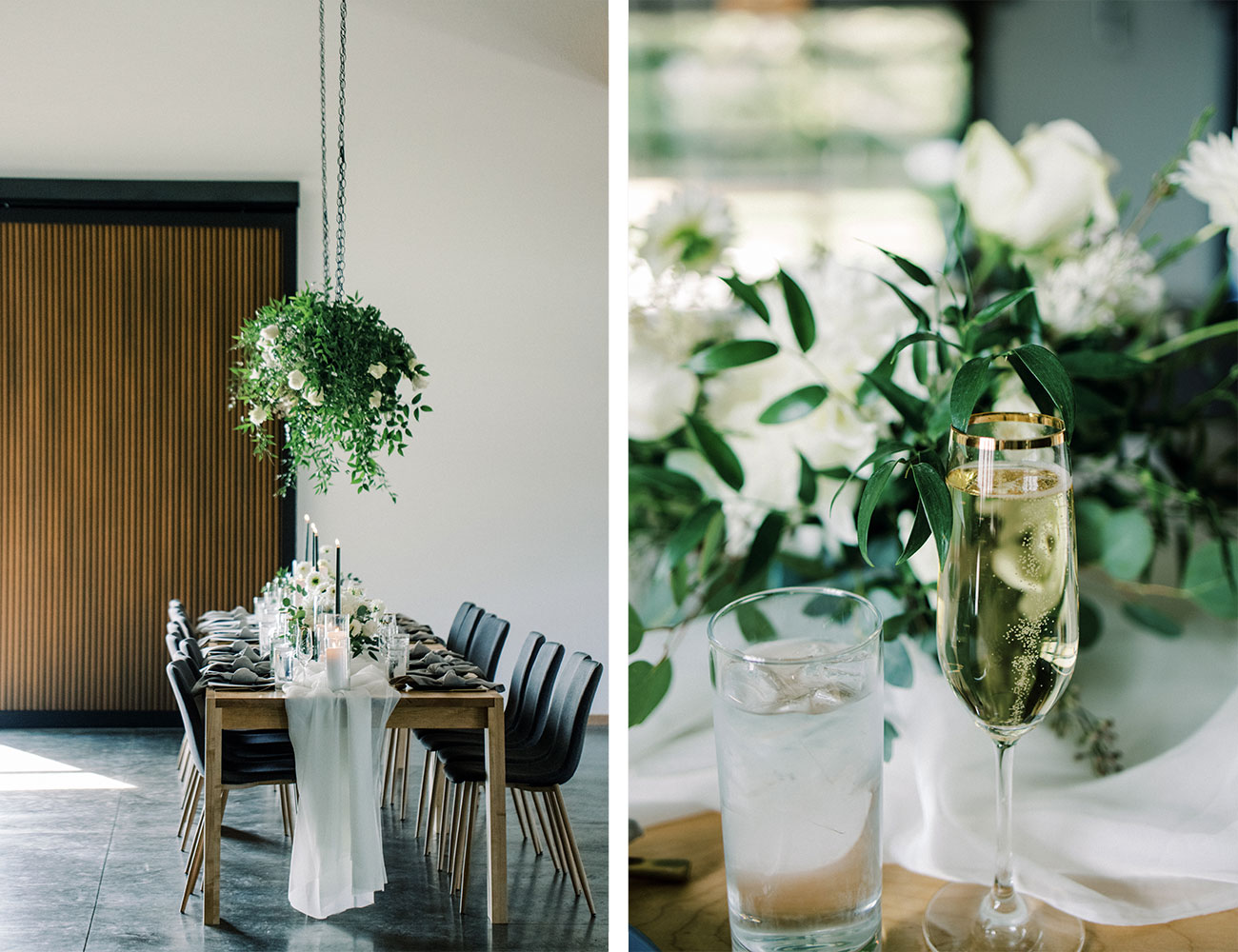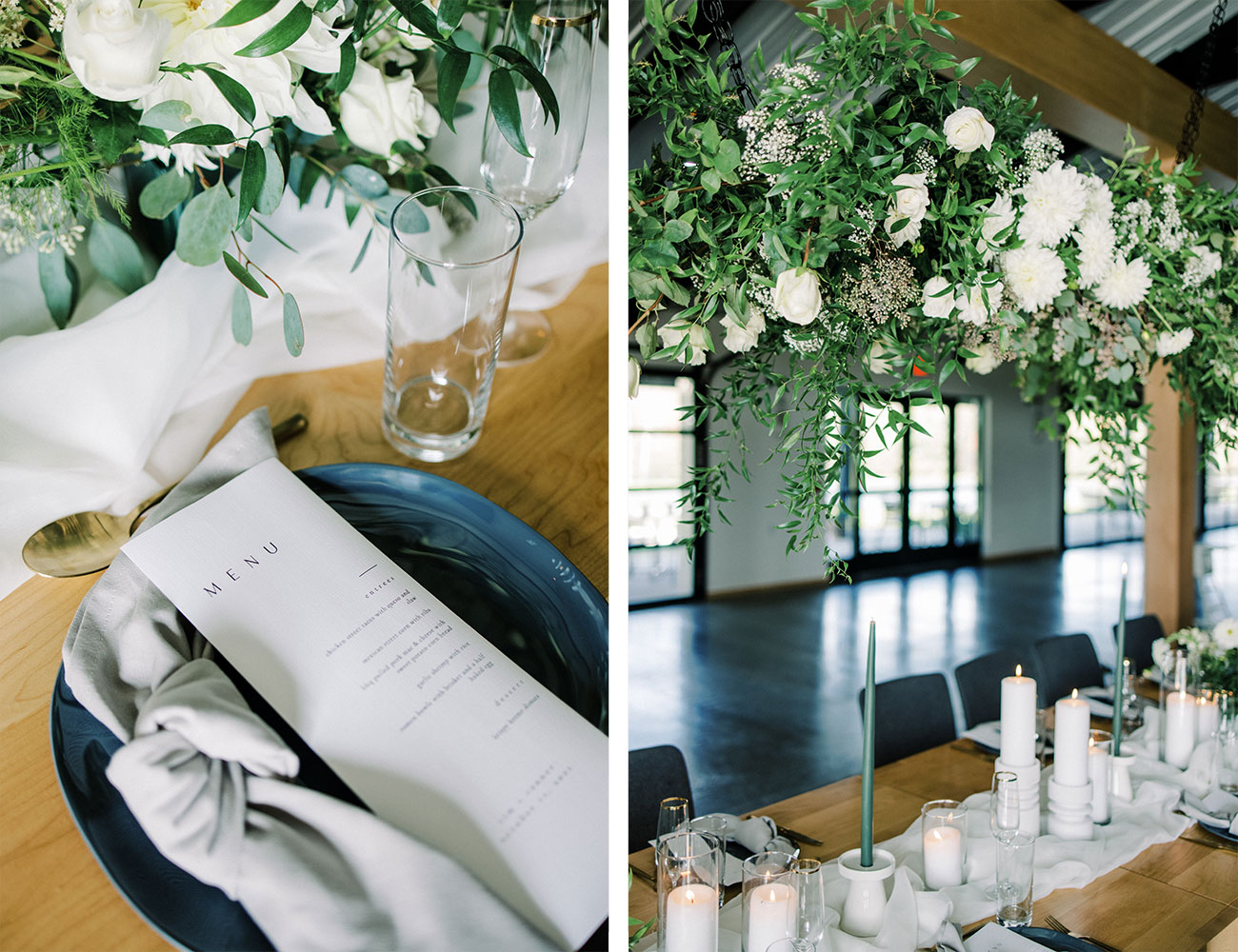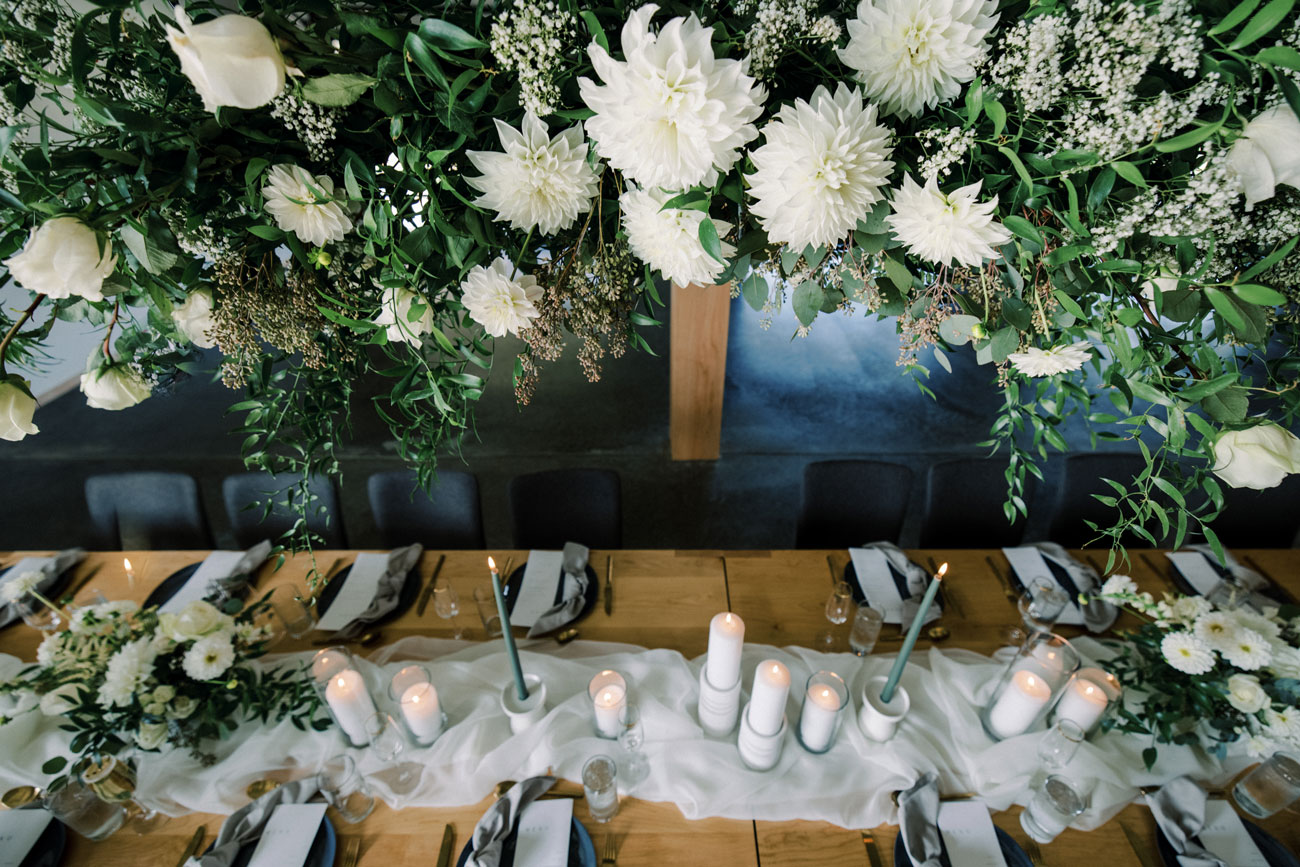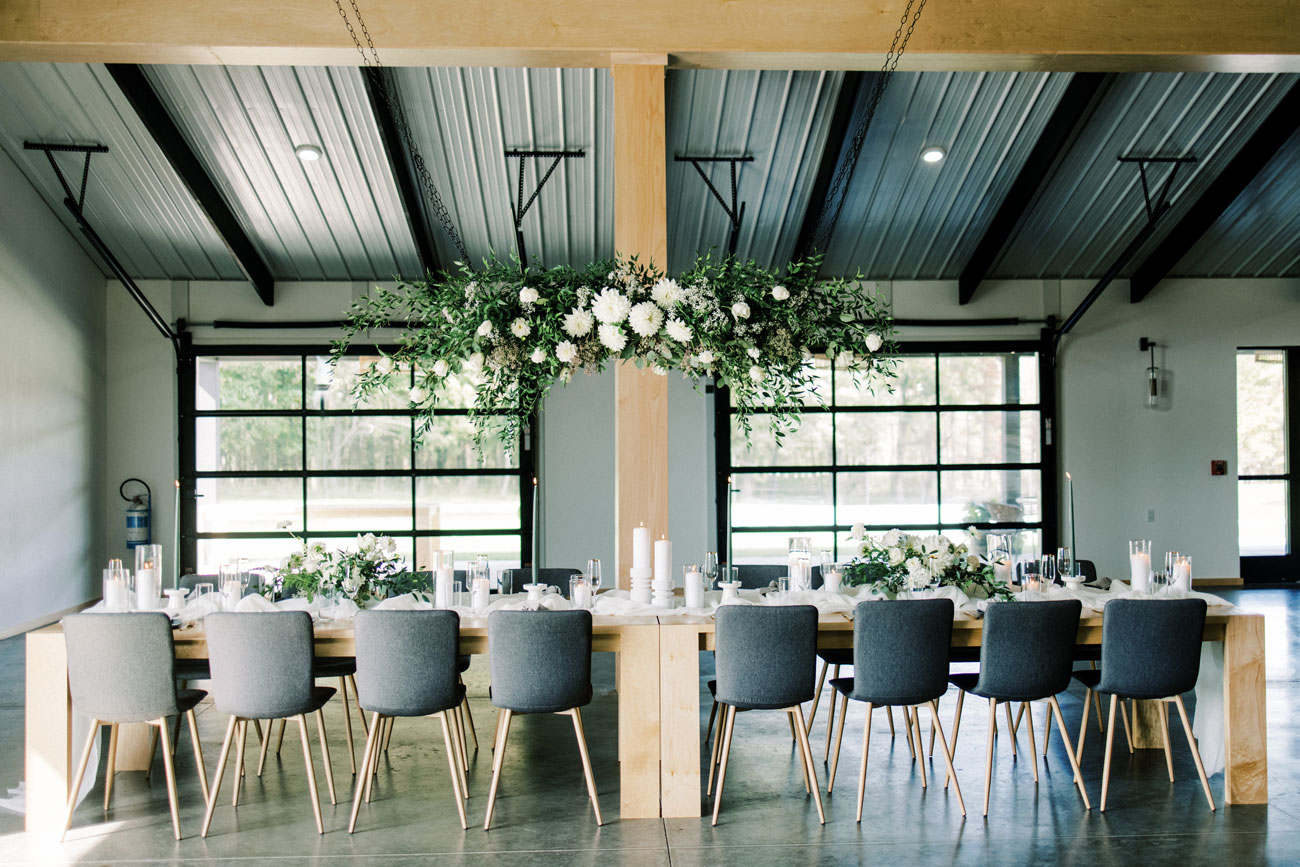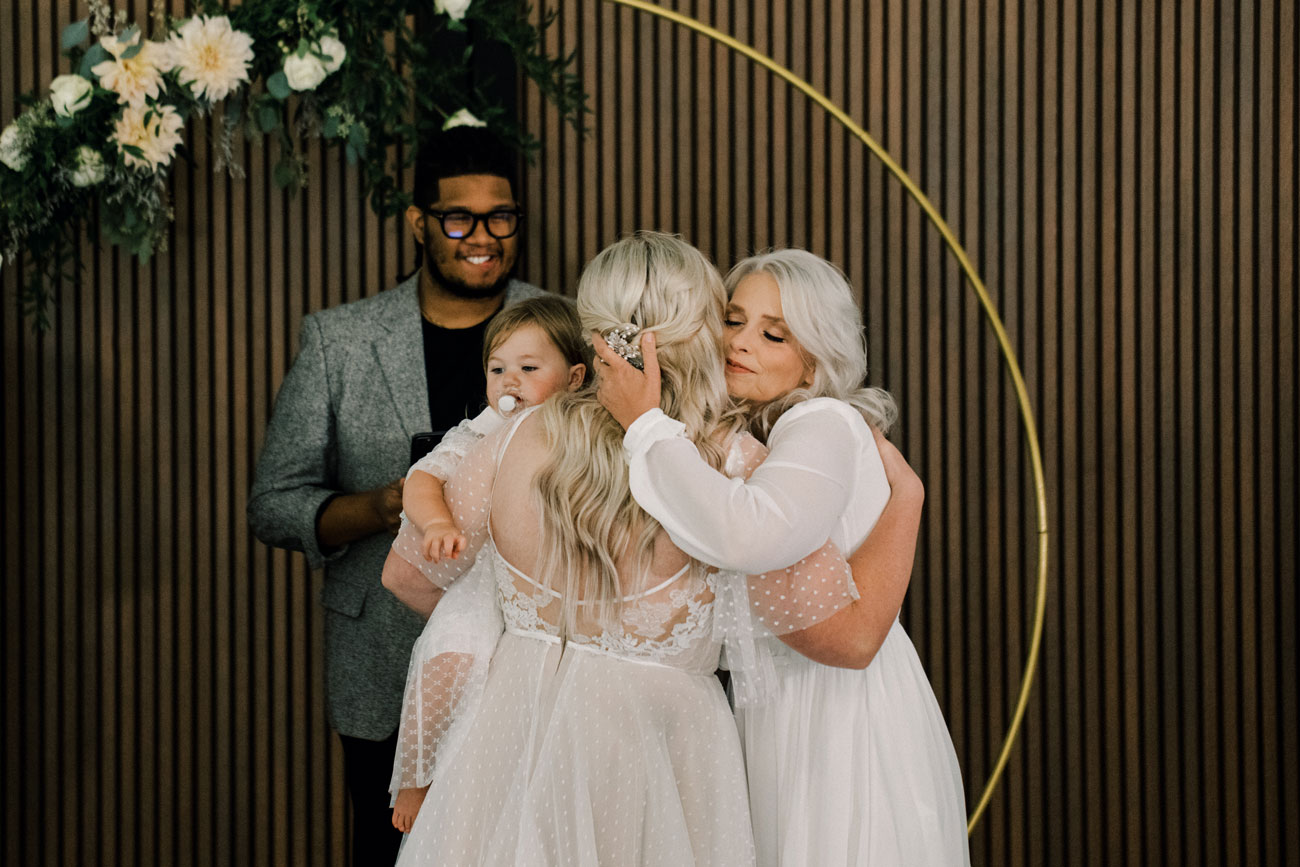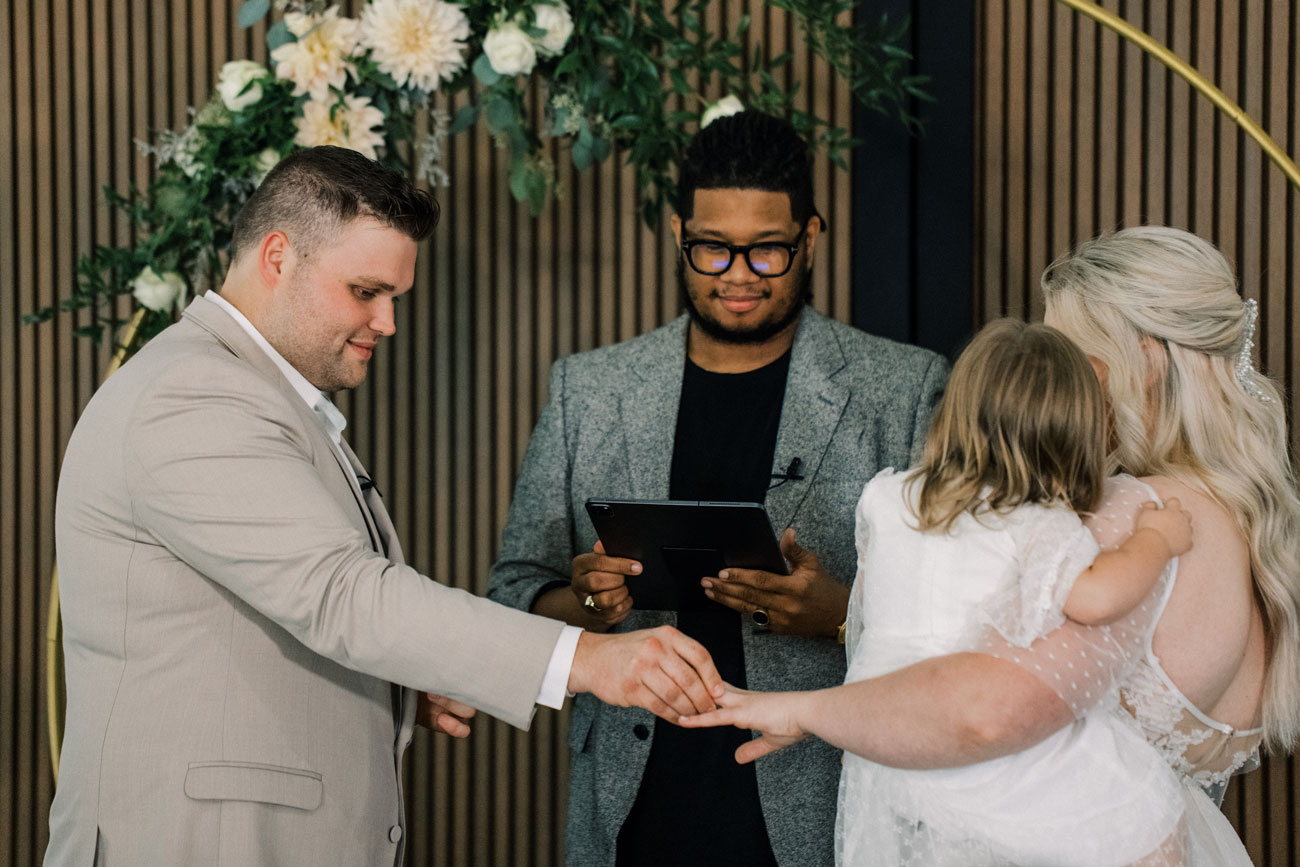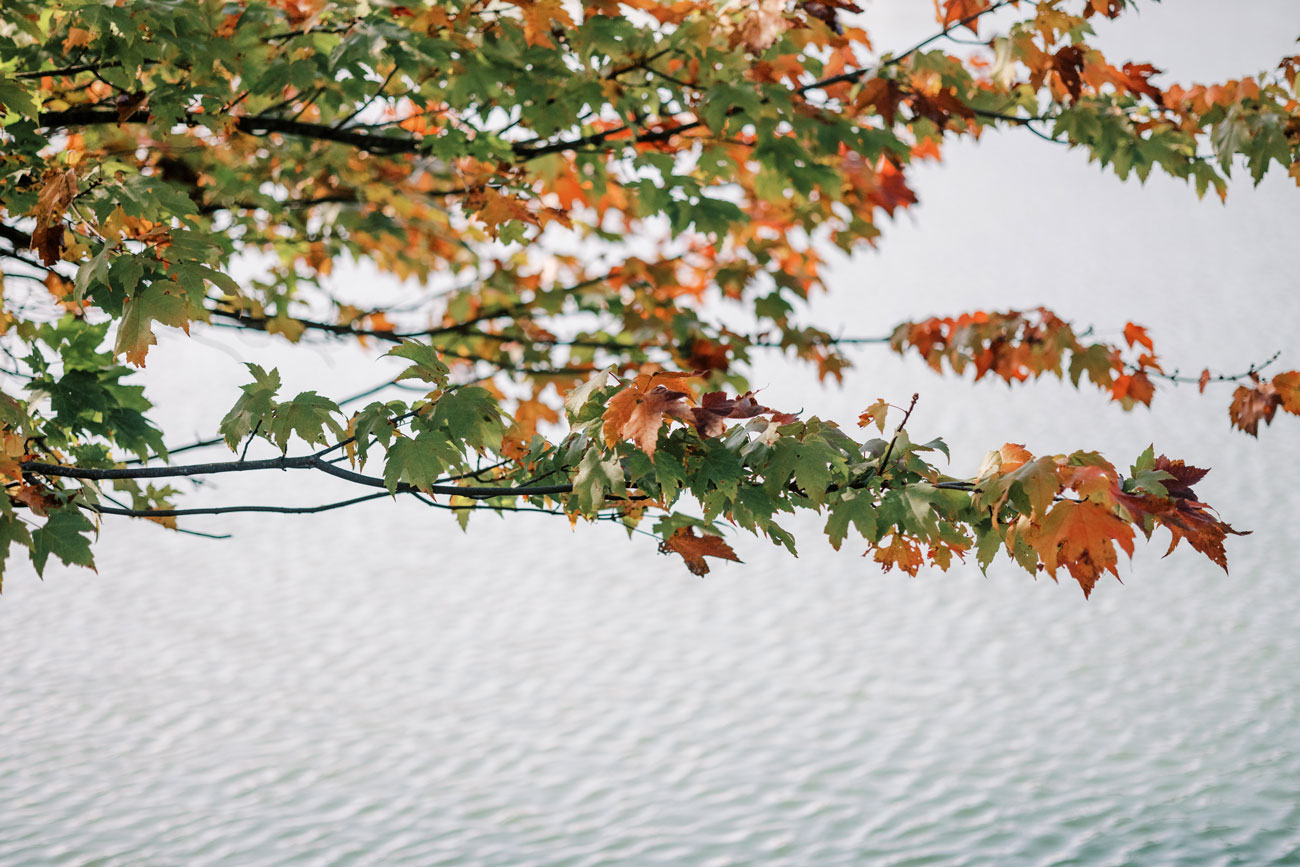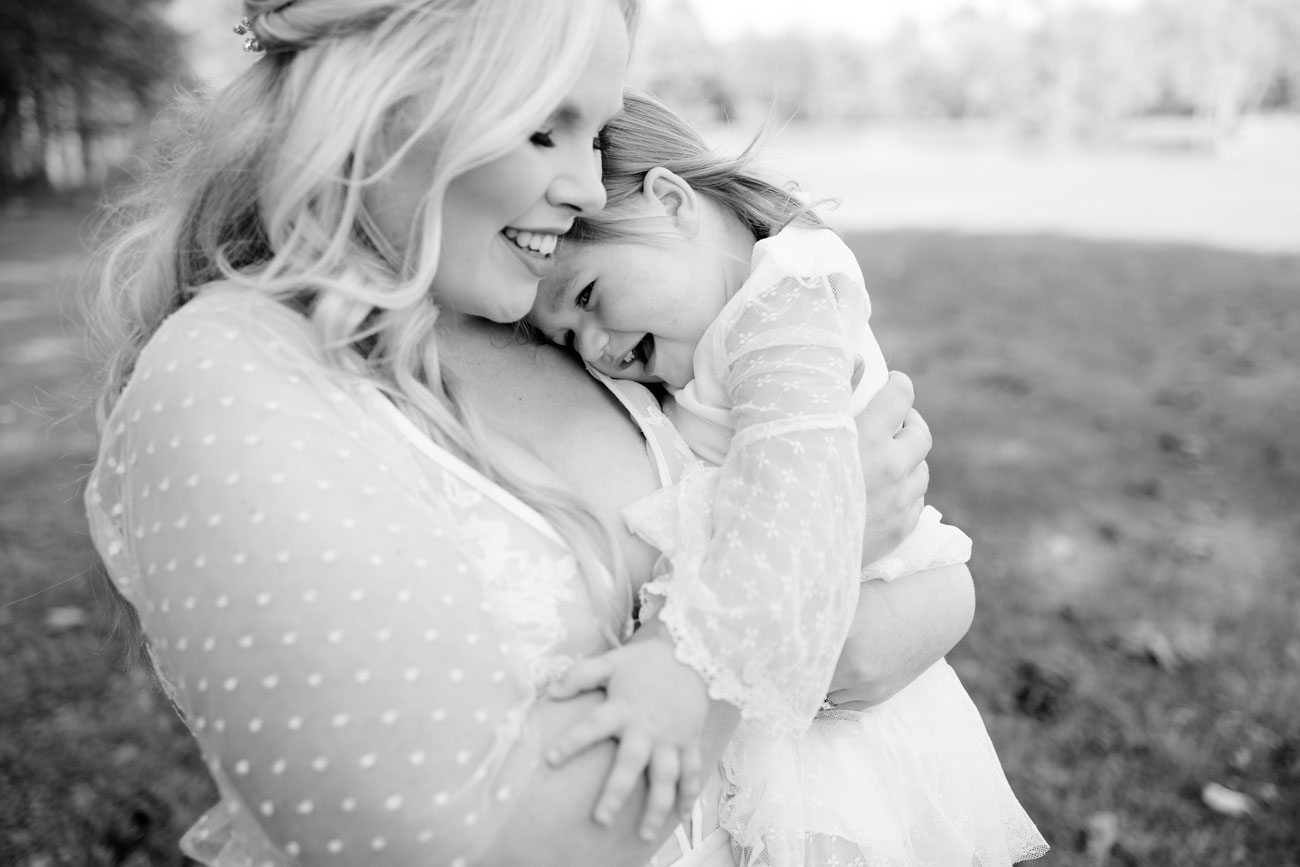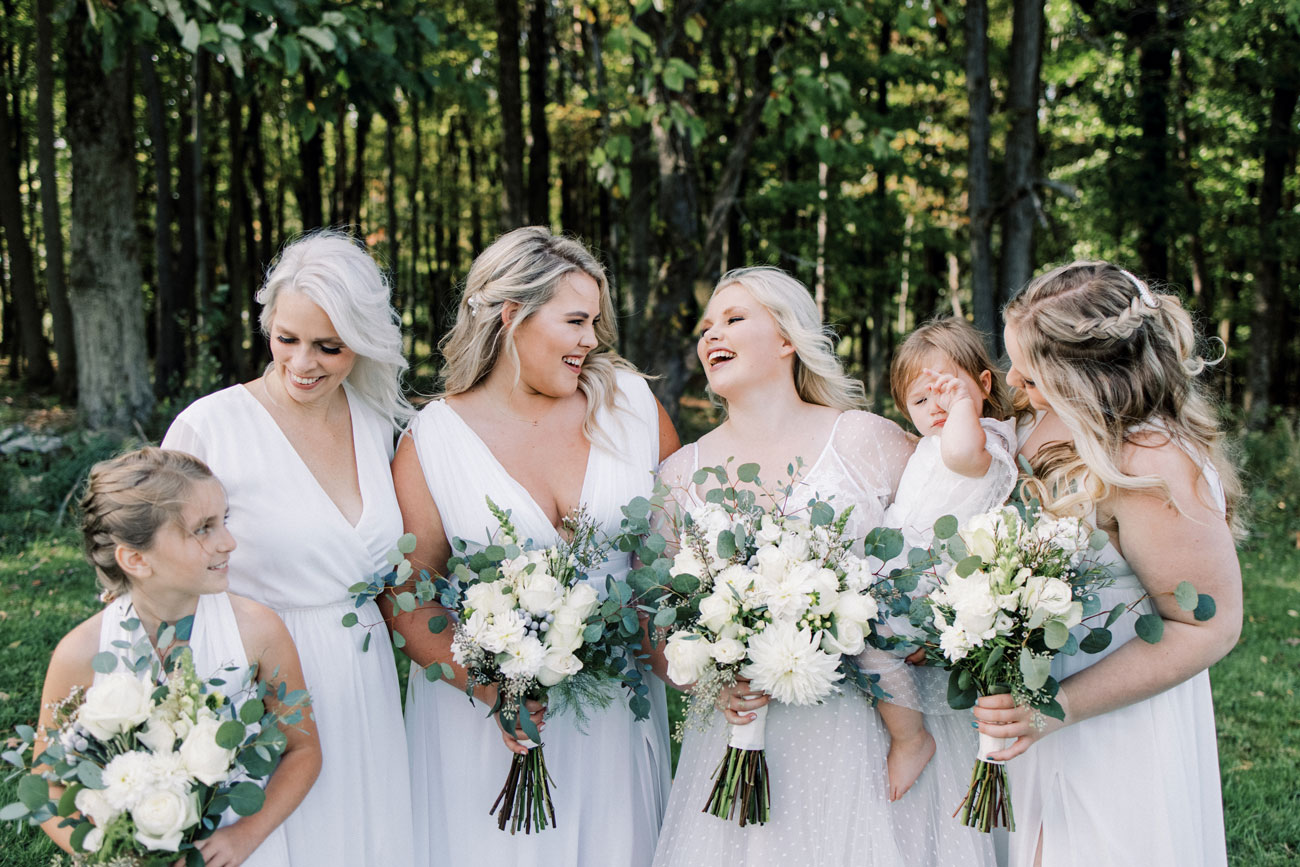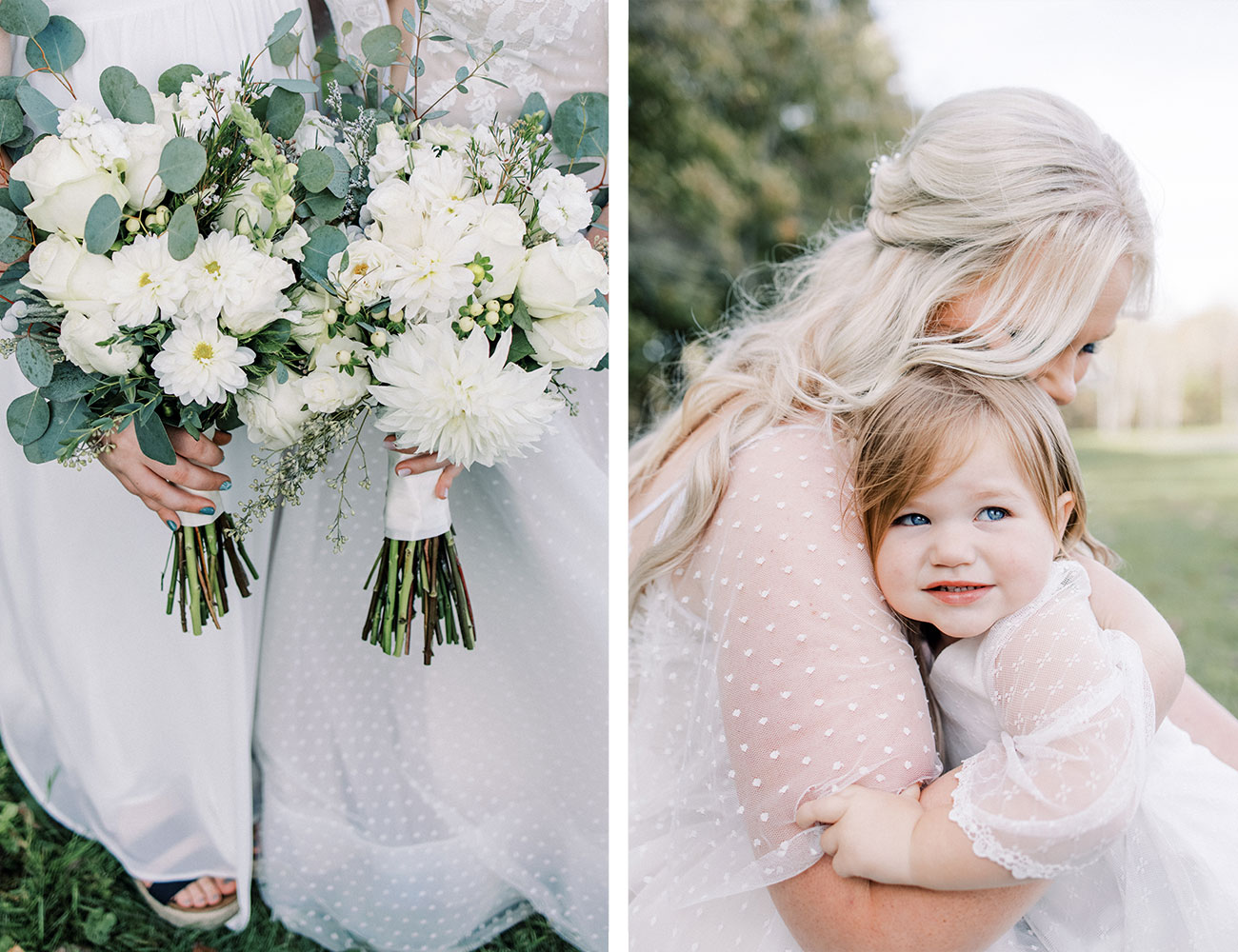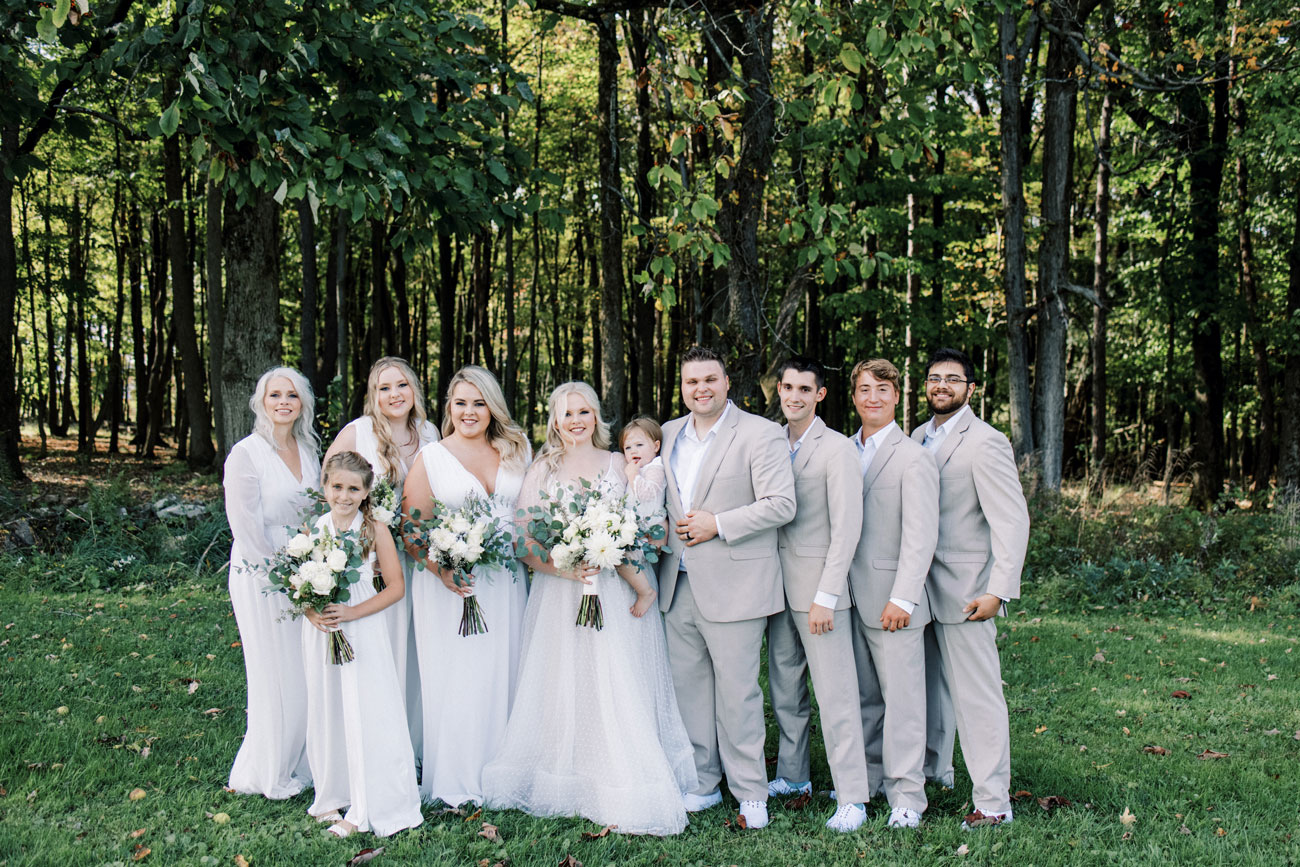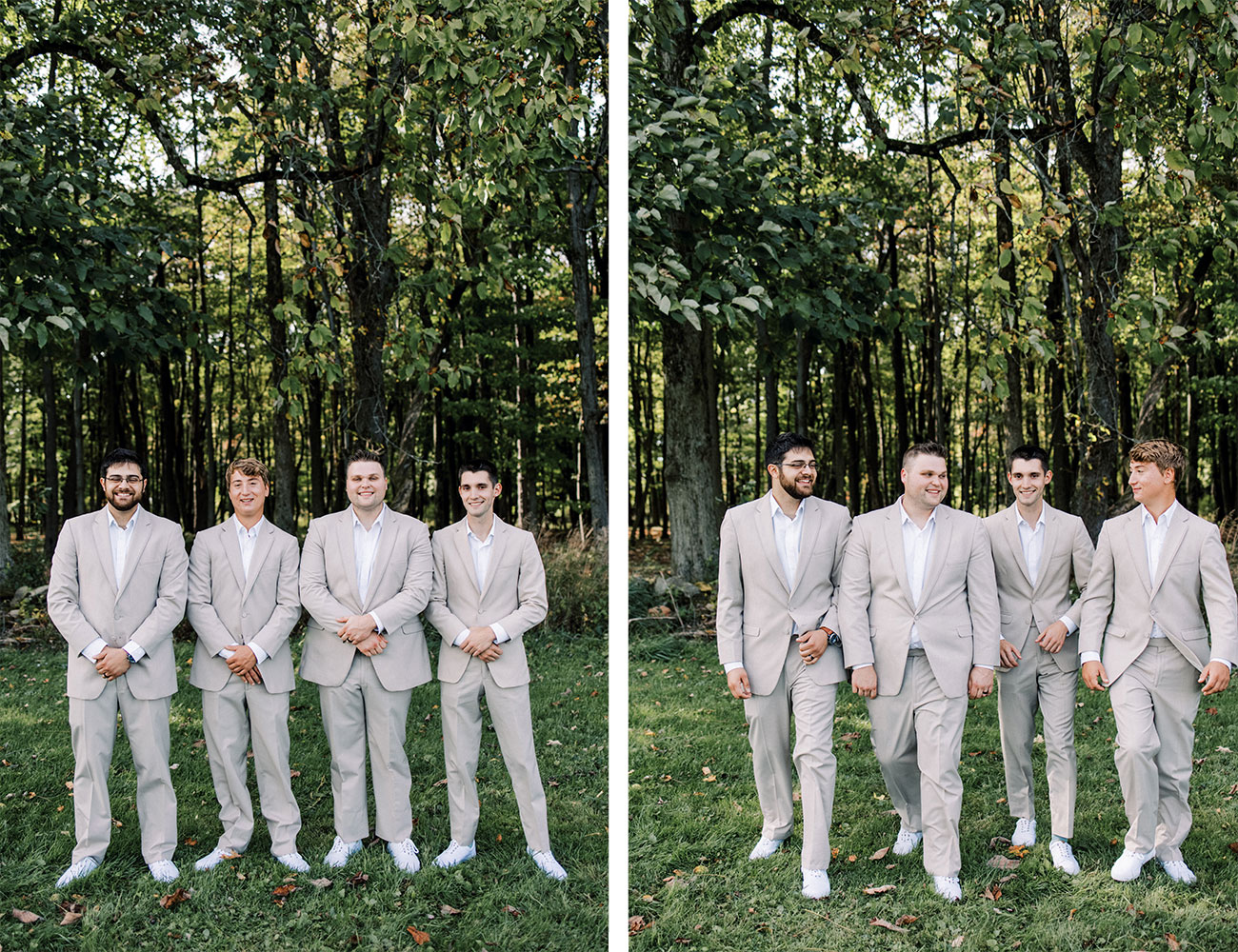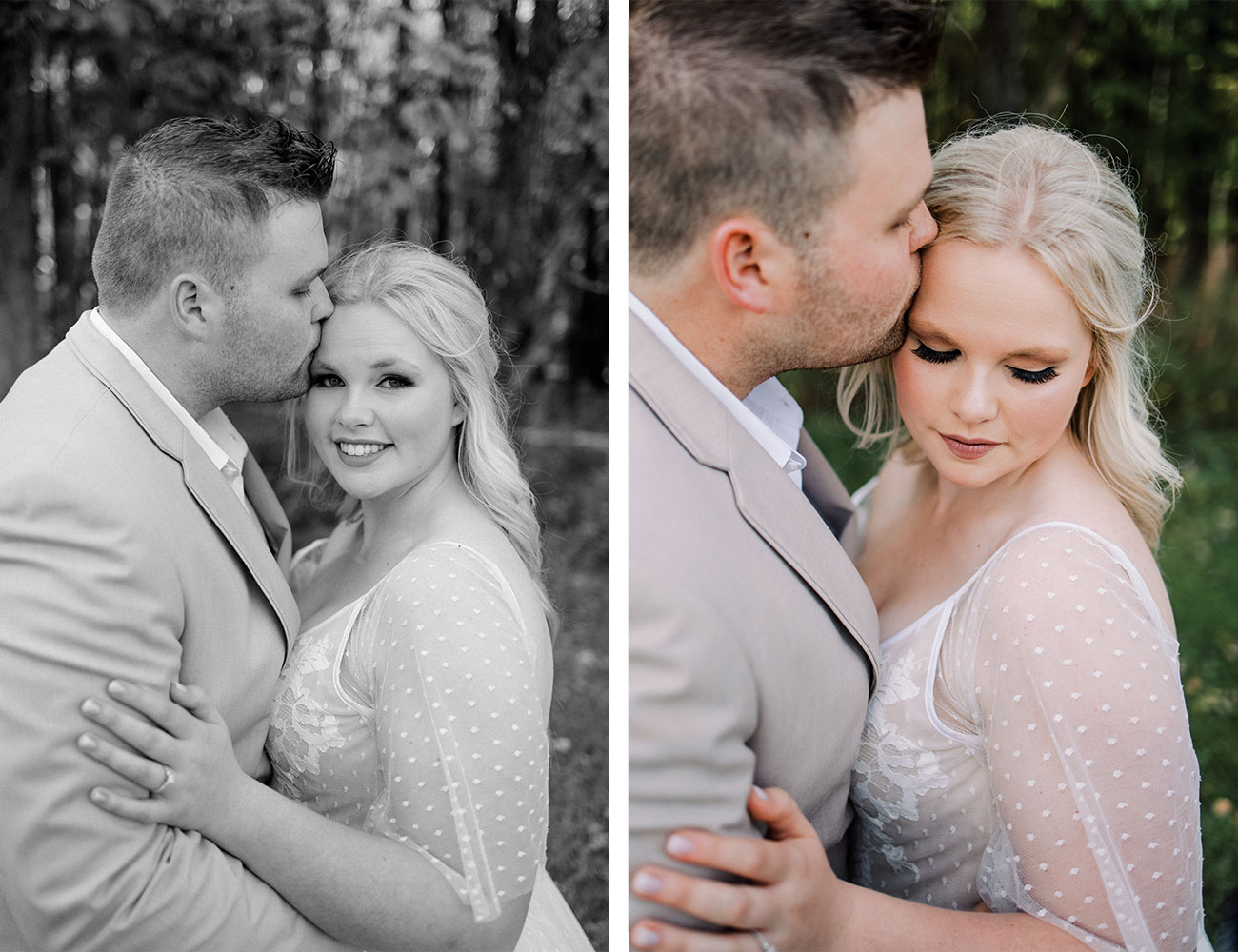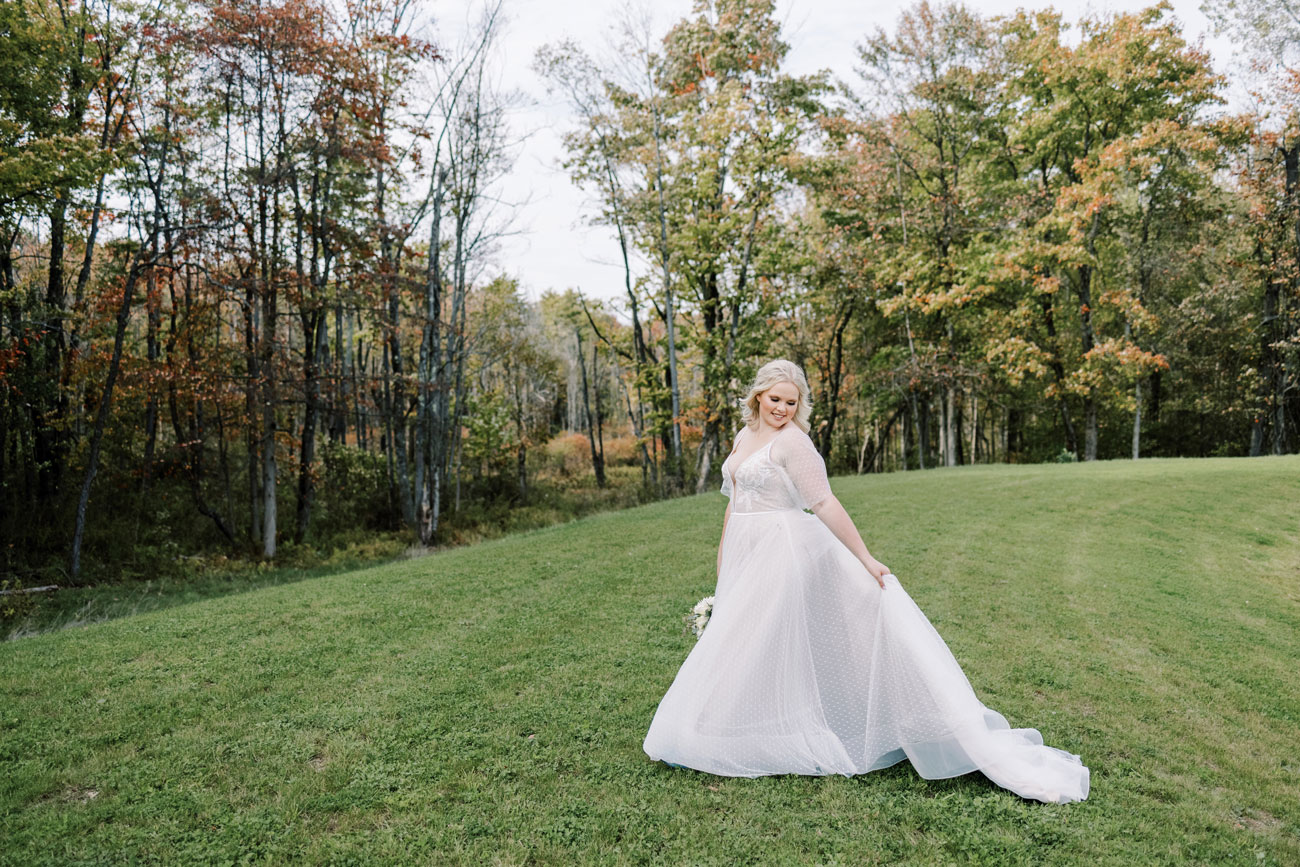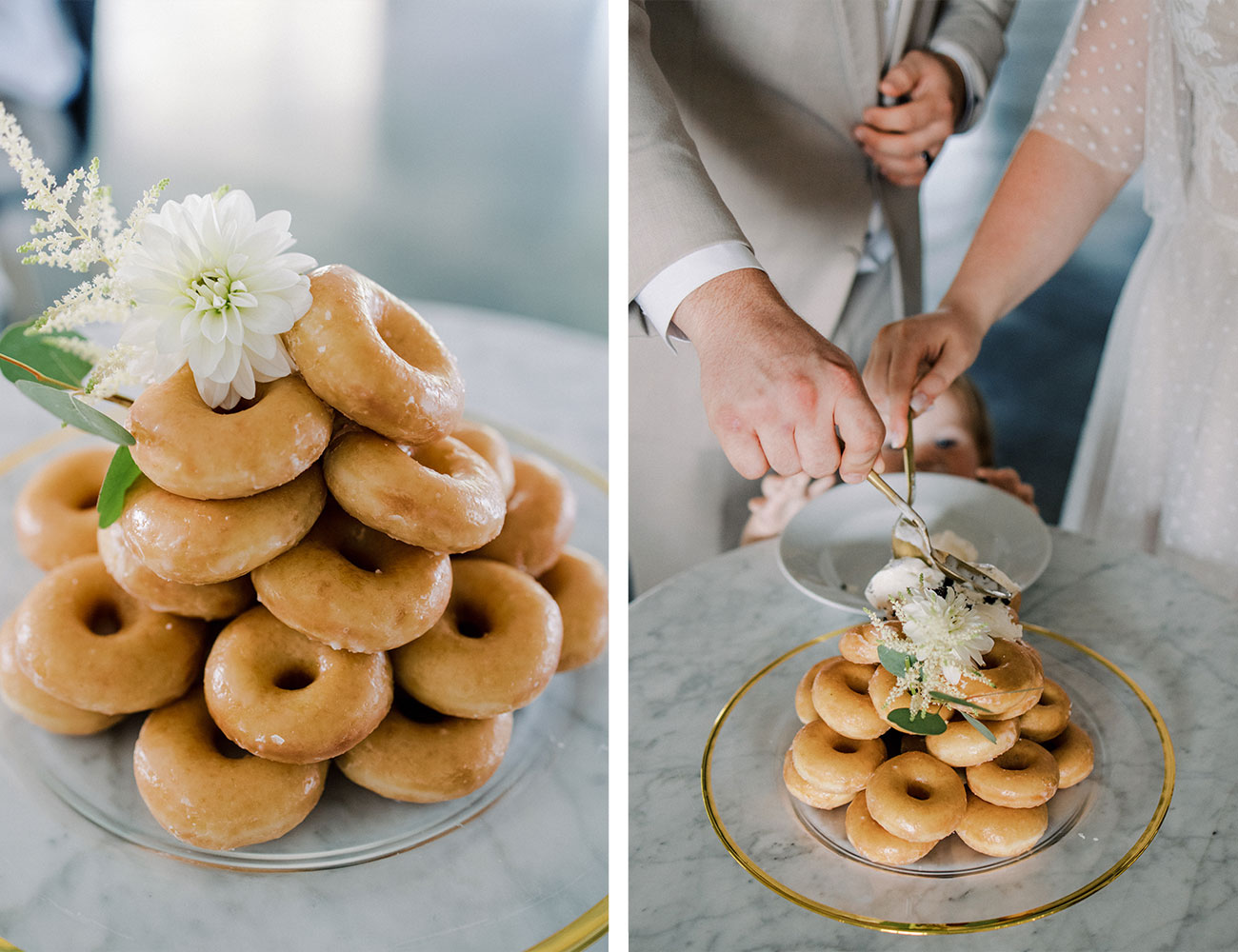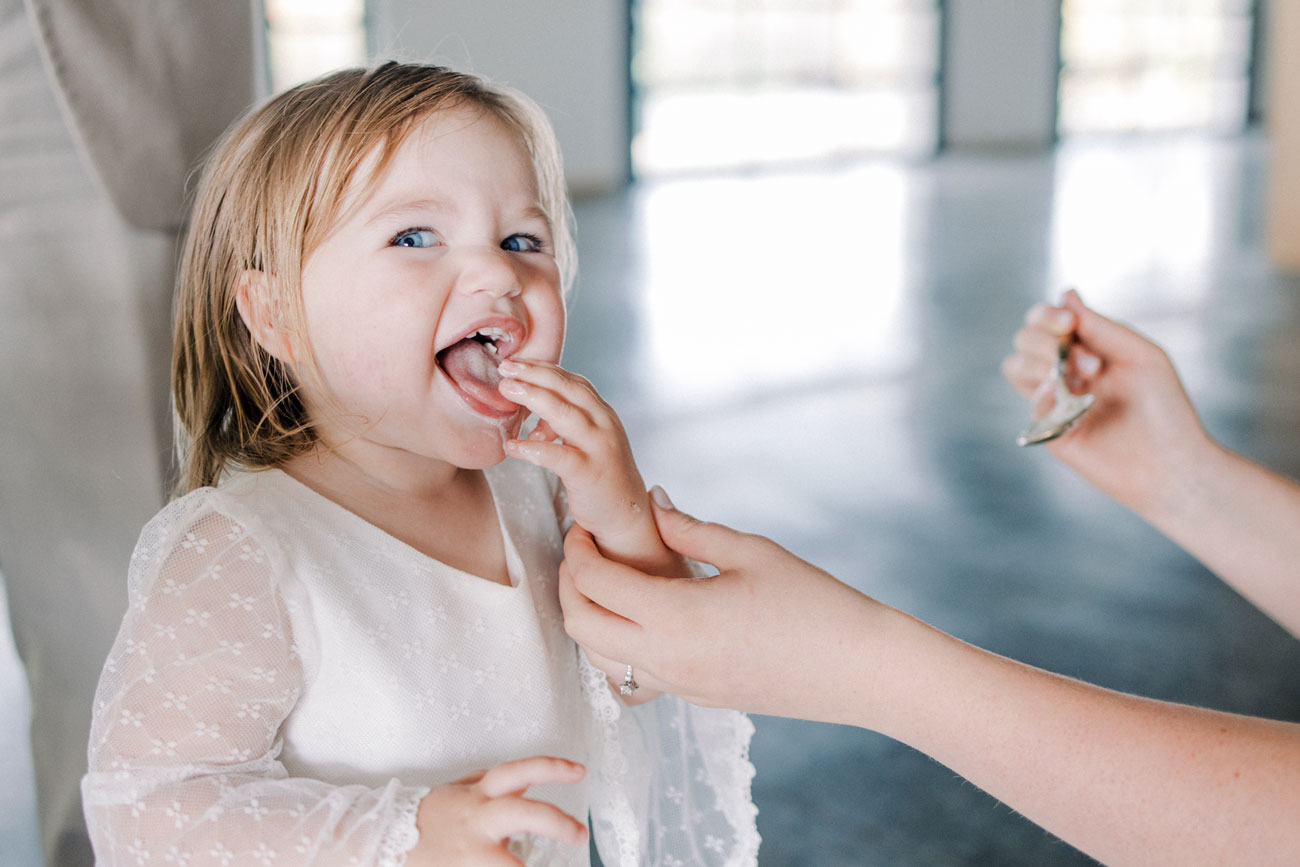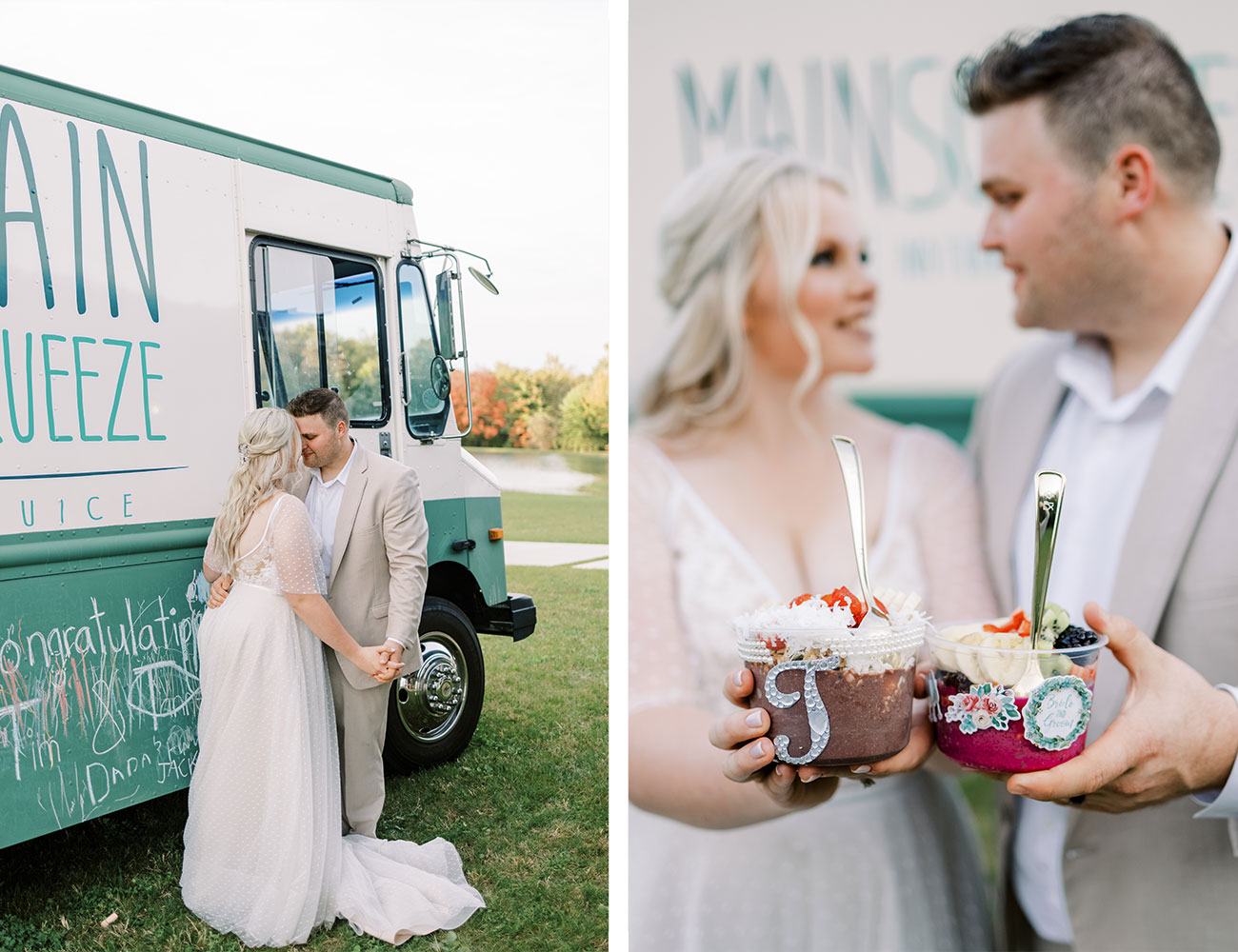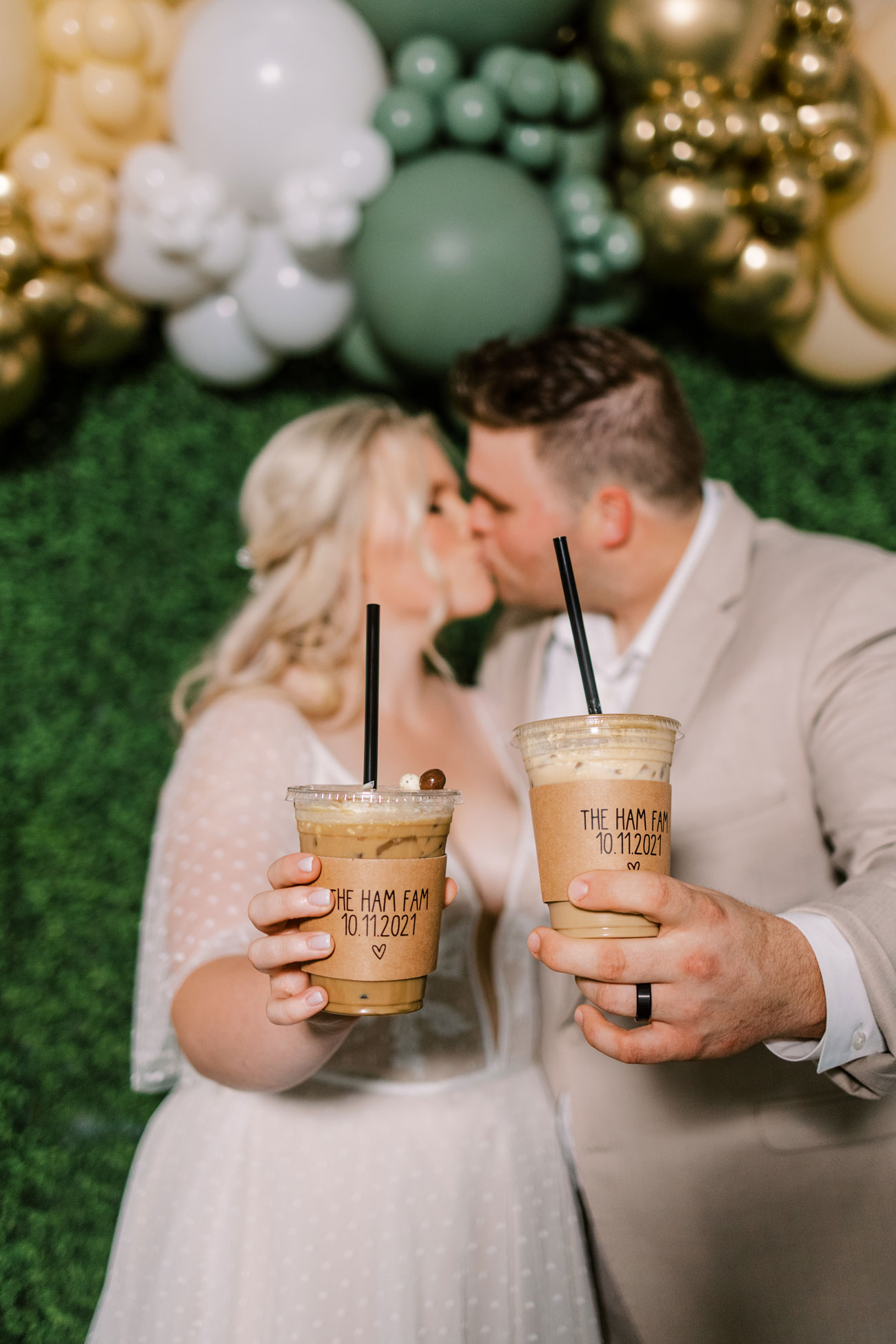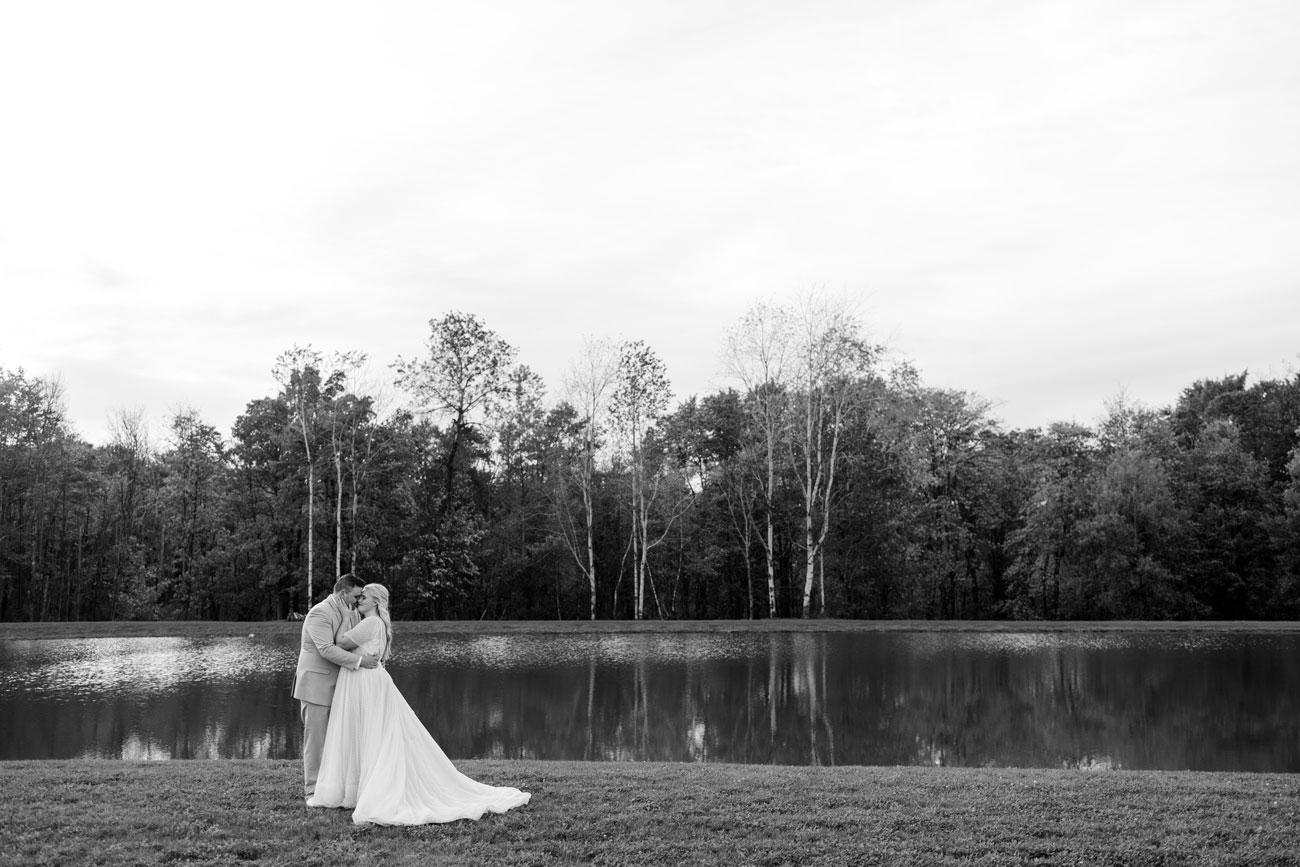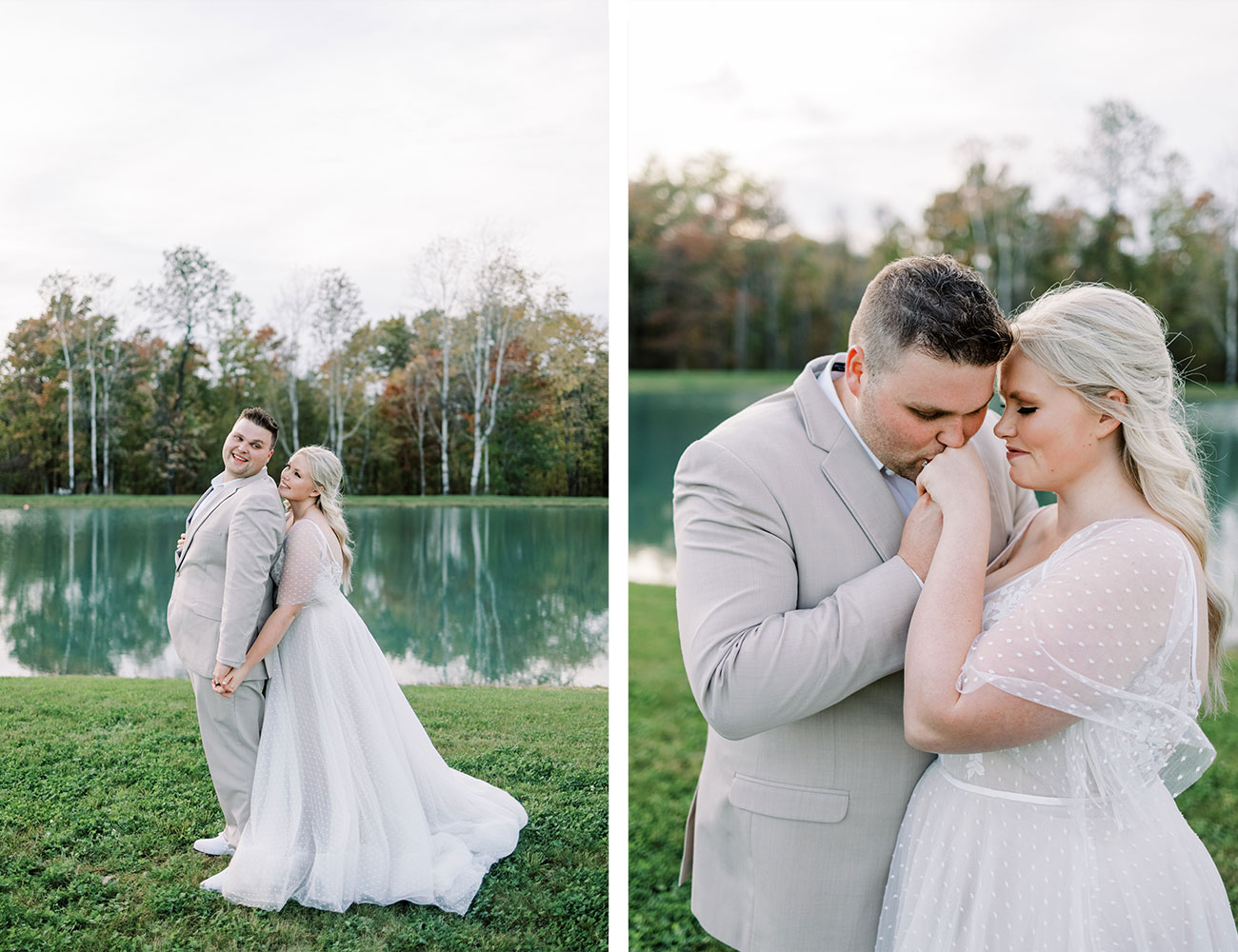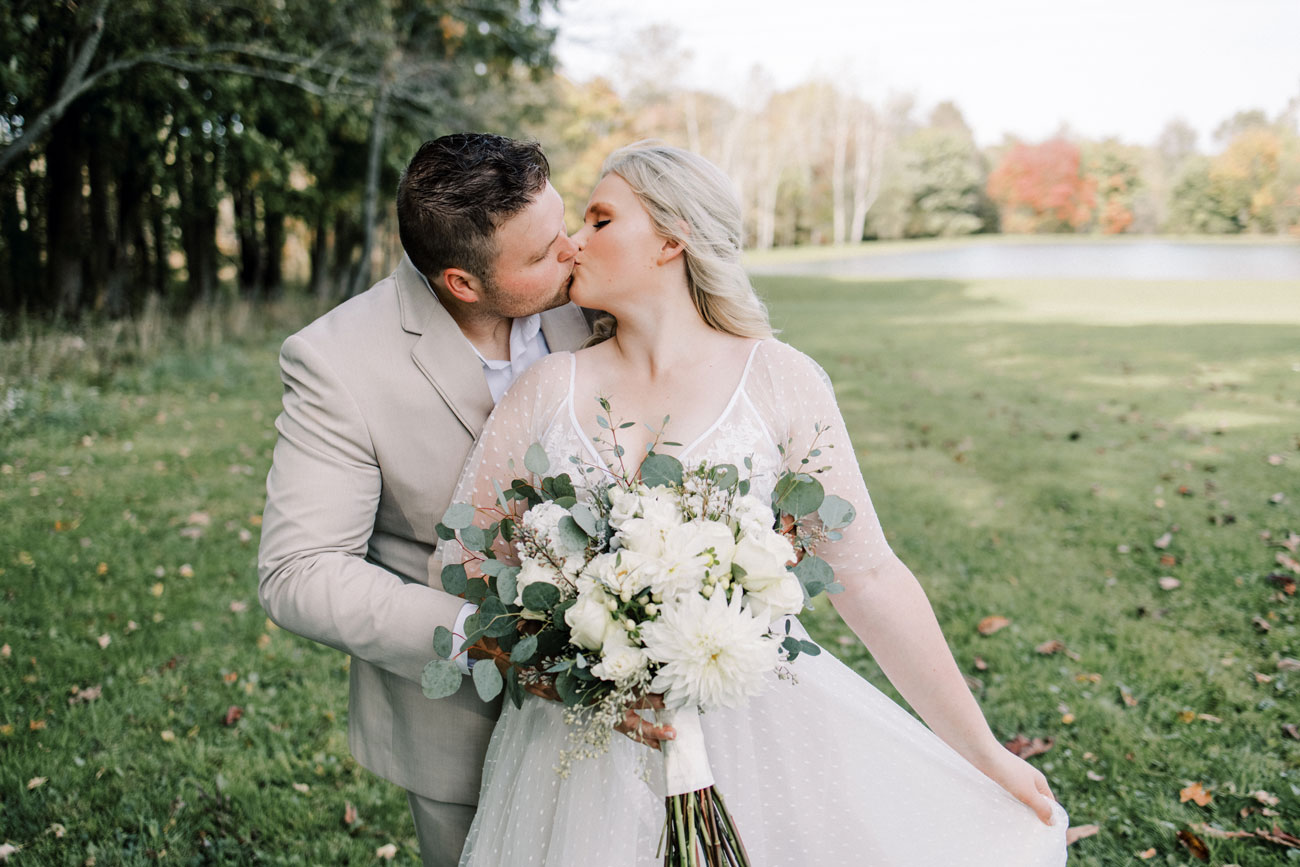 THANK YOU TO ALL THE VENDORS WHO MADE THIS DAY POSSIBLE!
Photography: ROSIE Photo Video, Lydia Spencer
Videography: ROSIE Photo Video, Donnie Rosie
Venue: The Harper
Wedding Planner: Irie Event Design
Rentals & Decor: Irie Event Design, Eventioneers Event Rentals
Hair: Dolce Vita Salon
Make Up: Oui Cosmetics & Glam Studio
Catering: Mitch's BBQ
Smoothie Truck: Main Squeeze Juice Truck
Coffee Bar: By The Wayside Coffee Truck
Florals: Meant to Bee Flower Farm
Balloon Install: Rubber Ducky Balloon Designs