3 Tips For Choosing Your Wedding Photographer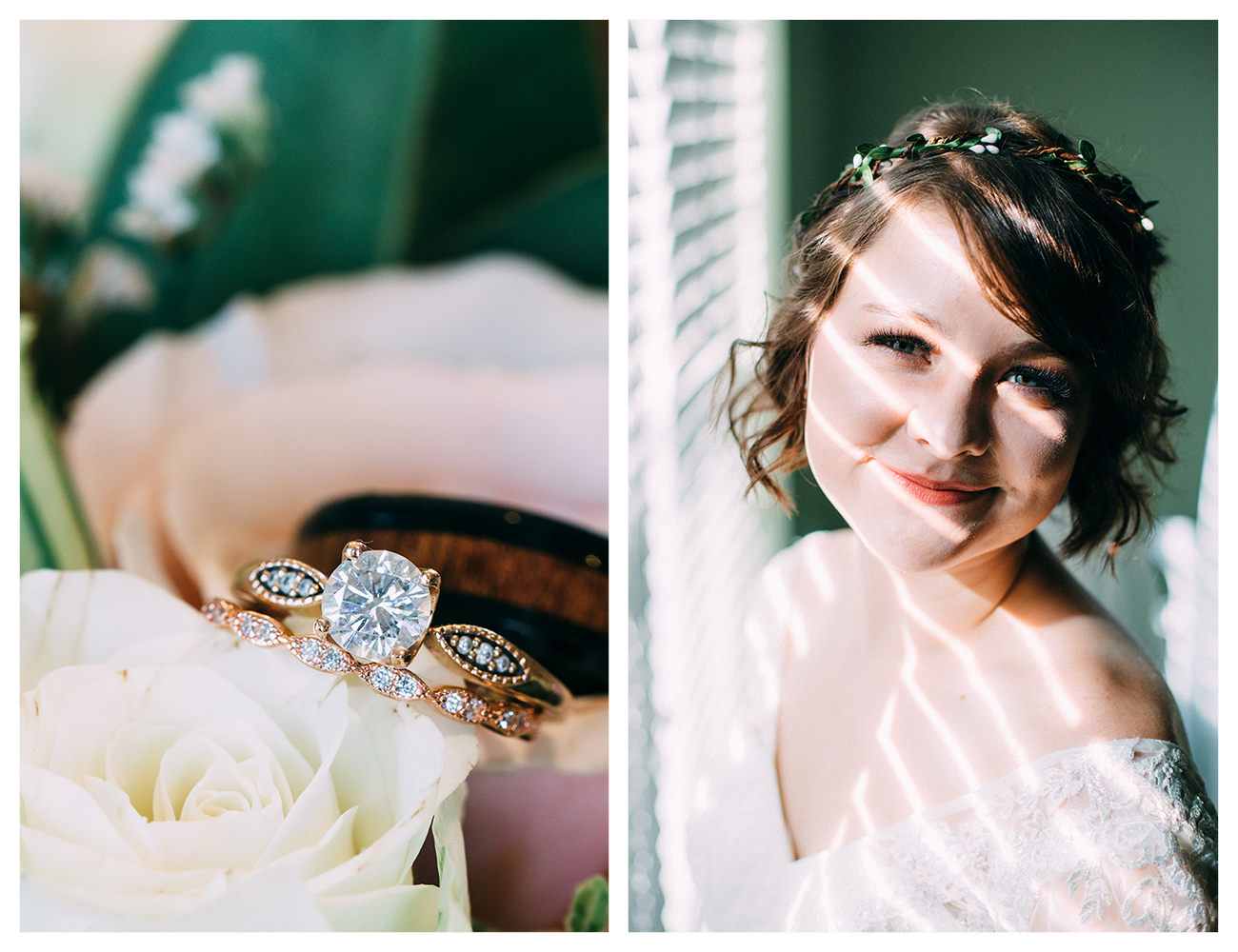 As a bride, one of the big elements of planning your wedding is choosing a photographer. This can be a very scary and daunting task. After being a bride myself, I understand the inestimable value of having pictures from your wedding day SO. much. more!
You'v spent months planning the most important day of your life and now you have to trust one person to capture it all the way you imagined it being captured.
We've all heard the horror stories of wedding photographers not delivering what they promised, not following your timeline, or just giving a miserable experience. I don't want that for you! From the day that I was a bride, I have tried harder as a photographer to give an overall better experience for my couples. I meet with them to understand their expectations and dreams of their day, I strive to make them feel comfortable and relaxed during the pictures, and just give them a joyful, fun experience.
I'm not writing this to prove to you that you should hire me as a photographer. I'm not meant to be everyones photographer. However, from a previous bride and current wedding photographer, I wanted to share some tips for how to choose your photographer ✨
Do I like their photography style?
There are SO many photography styles out there, while the two broadest categories would be dark and moody/light and airy. Wedding photographers typically don't do both. Don't hire a dark and moody photographer expecting to receive bright/vibrant photos. When looking at a photographer, look through their galleries and see if you feel yourself emotionally connecting with the images or in your mind knowing you want yours to look like that.
2. Do I like the photographer as a person?
This may seem like a silly question but we can't stress this one enough! Your photographer is going to be around you and your family the ENTIRE day of one of the biggest days of your life. Having a photographer who you don't like as a person will result in a miserable experience. Read their bio and even talk to them on the phone before booking them to make sure they are a good fit for your day.
3. Do I trust this person will give me an overall great experience?
This might be the most important question of all. You don't want to hire a photographer who is going to just show up, capture a few pictures and go home. Find a photographer who is willing to invest in you, communicate with you, understand your vision, assist in planning your day, be kind during the sessions, and leave you with a joyful experience. One of the best ways to know the kind of experience you will get from a photographer is to read their reviews on social media. A more simple question to this is, "Do they have happy couples?"
Those are just a few things to consider when hiring your wedding photographer. Your wedding day will only happen once and you deserve to have a great experience and end up with stunning photographs! Do the research, ask questions, and don't settle for anyone if you're not ridiculously excited about it!
Xoxo,
Lydia Bea